Say What?! The World's First 3D Printing Photo Booth
Nov 12, 2012
You know love hamming it up for the camera, especially in a photo booth at a party. And though we've only dabbled in 3D printing ourselves, we are majorly 3D-curious. And now our minds are basically exploding because the impossible is now possible: we can turn ourselves into 3D action figures!
---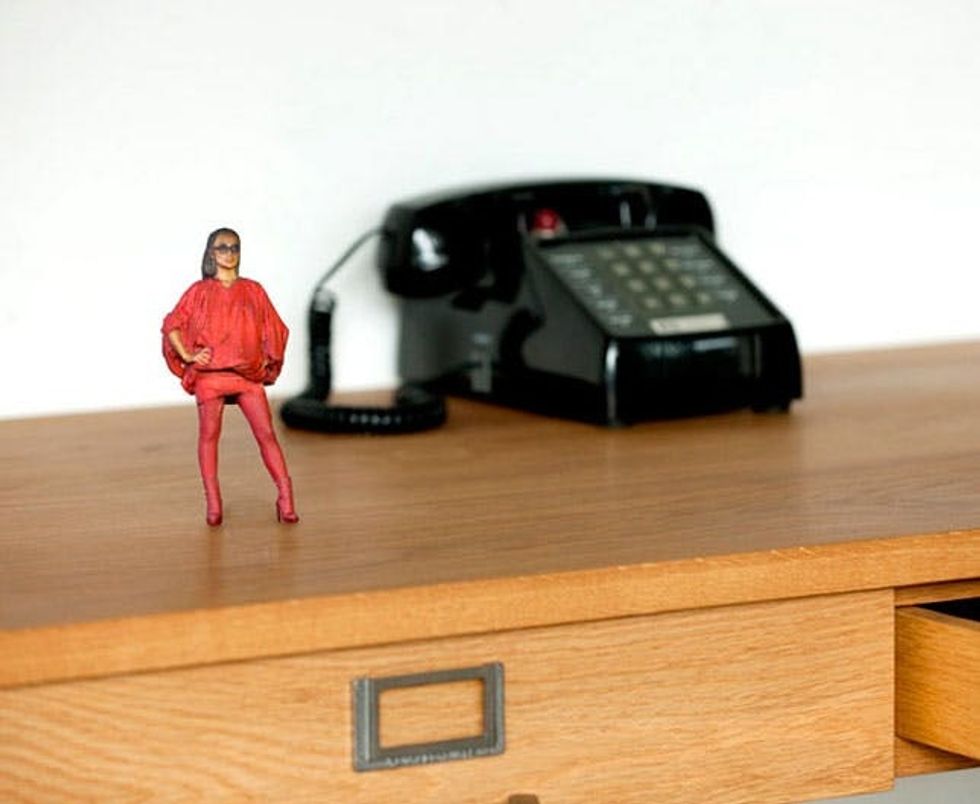 3D printing photo booth
is ready for your close-up.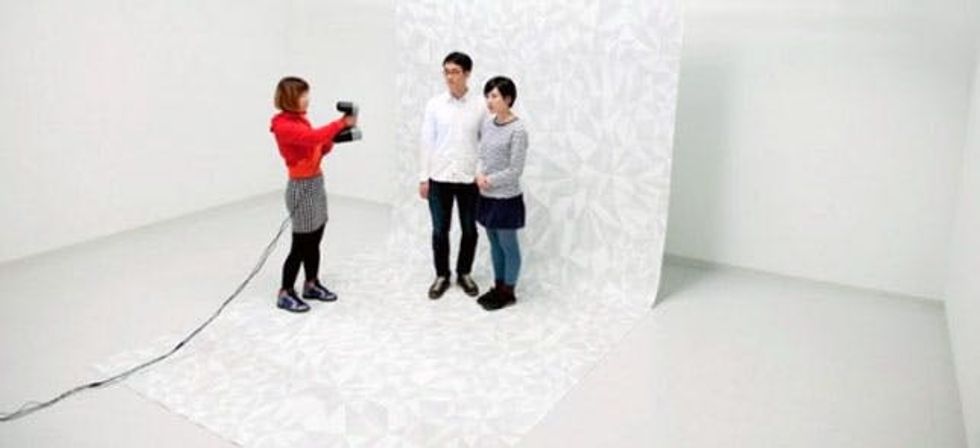 By taking photos from every angle, this incredible photo booth skips the usual set of 4 pictures and instead produces a miniature replica of you and whoever is in the photo booth with you.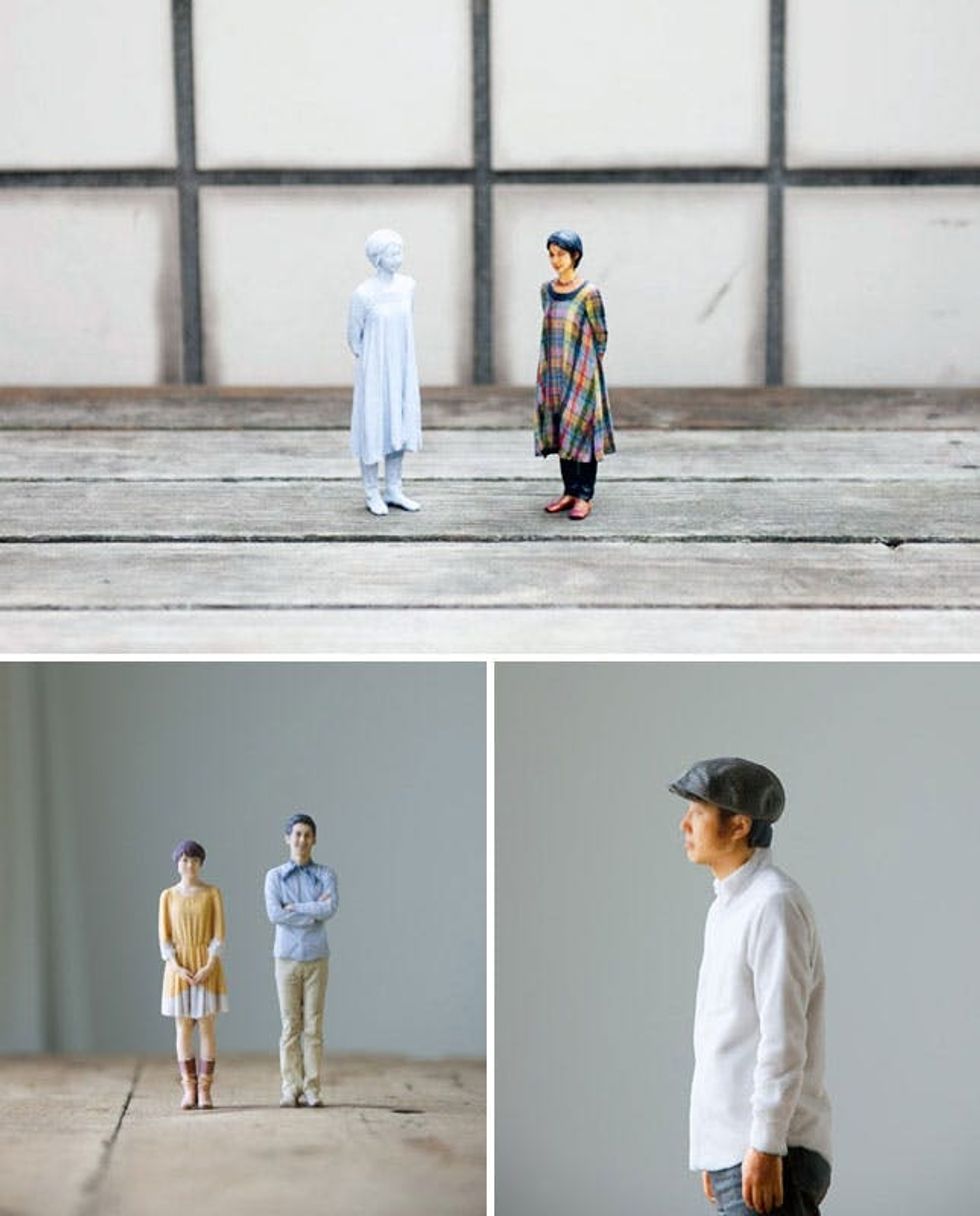 There's definitely something Weird Science-y about this, but we think it's pretty amazing. Though it's unlikely that a printer or photo booth like this is something consumers will be able to get their hands on in the near term, we've got our fingers crossed that this photo booth will go on tour! Can you imagine how much cooler the typical wedding photo booths will eventually get?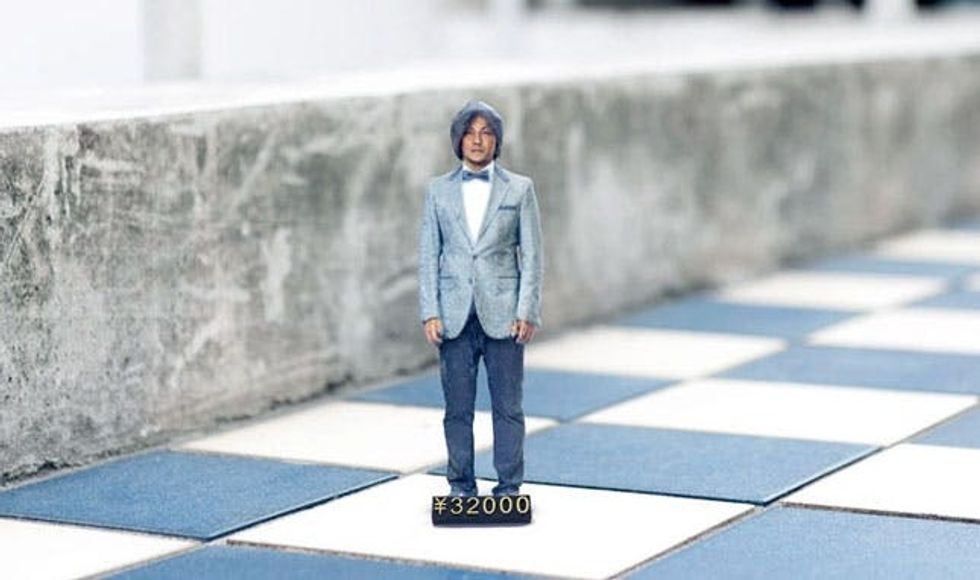 If you happen to be in or around Harajuku, Japan, you should definitely stop at this exhibition (and send us photos of your action figure!). From November 24, 2012 to January 14, 2013, people can make reservations and have their portraits taken. Amazing!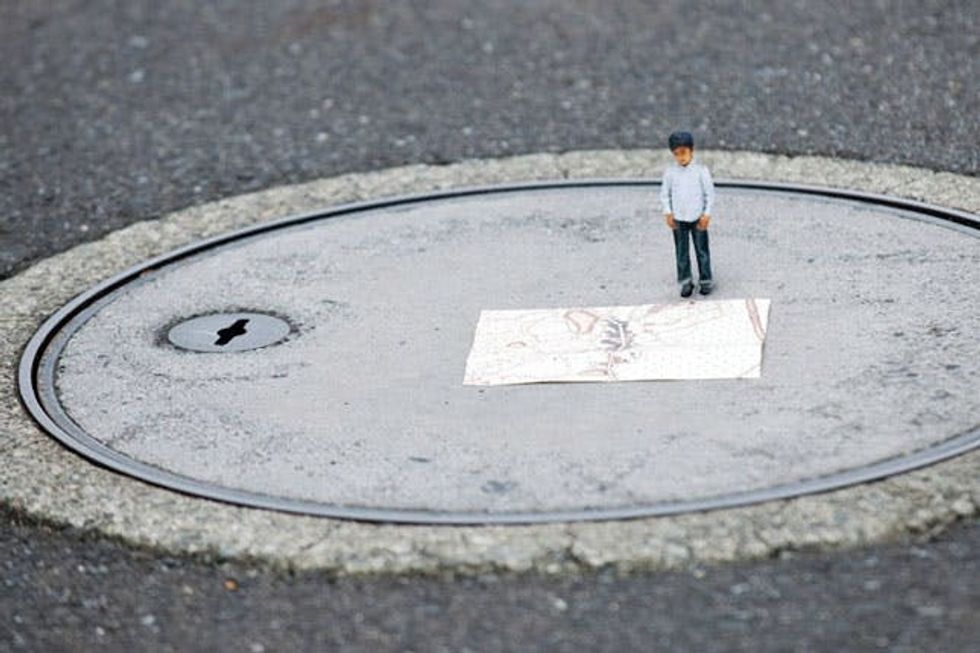 What do you think of the 3D photo booth? Have you created or bought anything 3D-printed before? Let us know your thoughts in the comments below.
Anjelika Temple
As Co-Founder and Chief Creative Officer of Brit + Co, Anjelika Temple brings her voracious consumption of all things creative and colorful to DIY projects, geeky gadgetry finds and more. When she's not DIY-ing her heart out, you'll find her throwing dinner parties with friends or adventuring with her husband David, their daughters Anokhi and Indira, and their silly dog Turkey.
Tech