4 Apps That Make Your Facebook News Feed More Beautiful
Jul 11, 2012
Ah Facebook. One of the 5 things most of us check on a daily basis, and likely one of the top 2. It's almost as omnipresent as a regular old cell phone at this point and, in some ways, is even more useful.
---
But, that old news feed of yours tends to be packed to the brim with a whole lot of nonsense that you don't need to see, but don't want to unsubscribe from. Naturally, techies have a solution or 4, including one created by Facebook.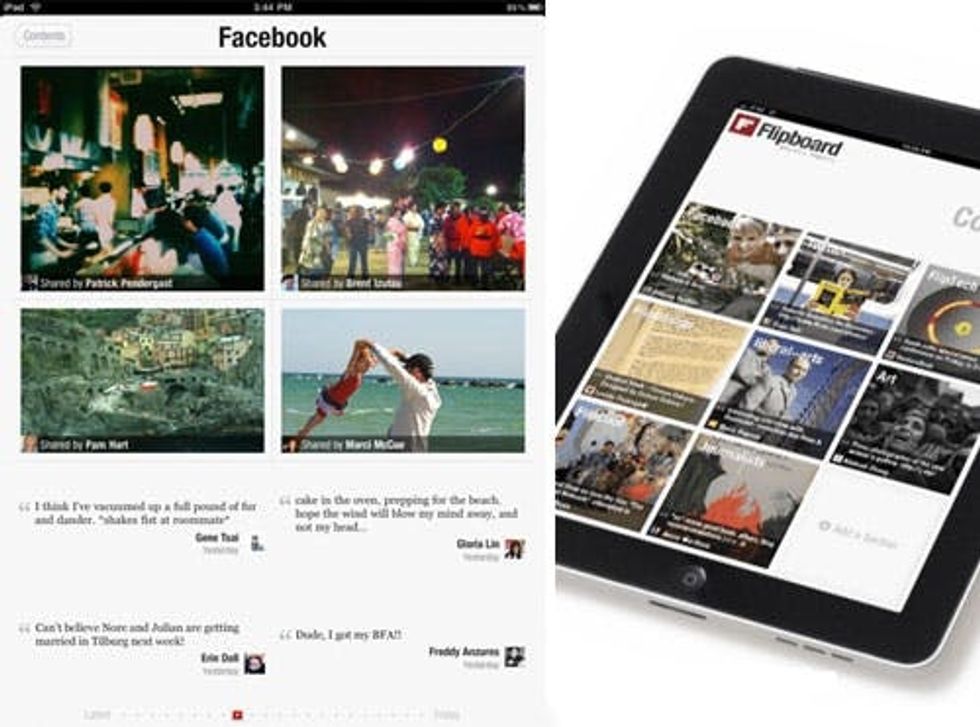 Flipboard for iPad: If you're anything like us, you're more interested in catching up on what's going on in your friends' lives than reading tabloids. But, nothing really beats thumbing through the occasional copy of Star or US Weekly. Flipboard for iPad combines the two in an uber classy way by letting you flip through your Facebook feed in the format of a magazine! It's a great user experience, and one that lets you look at all all of your friends' stories in a whole different light.
: Launched just a few weeks ago, Gabi is a beautiful new way to visualize and interact with Facebook. It allows you to filter your content based on what's relevant to you, without sharing that information with anyone else. Once you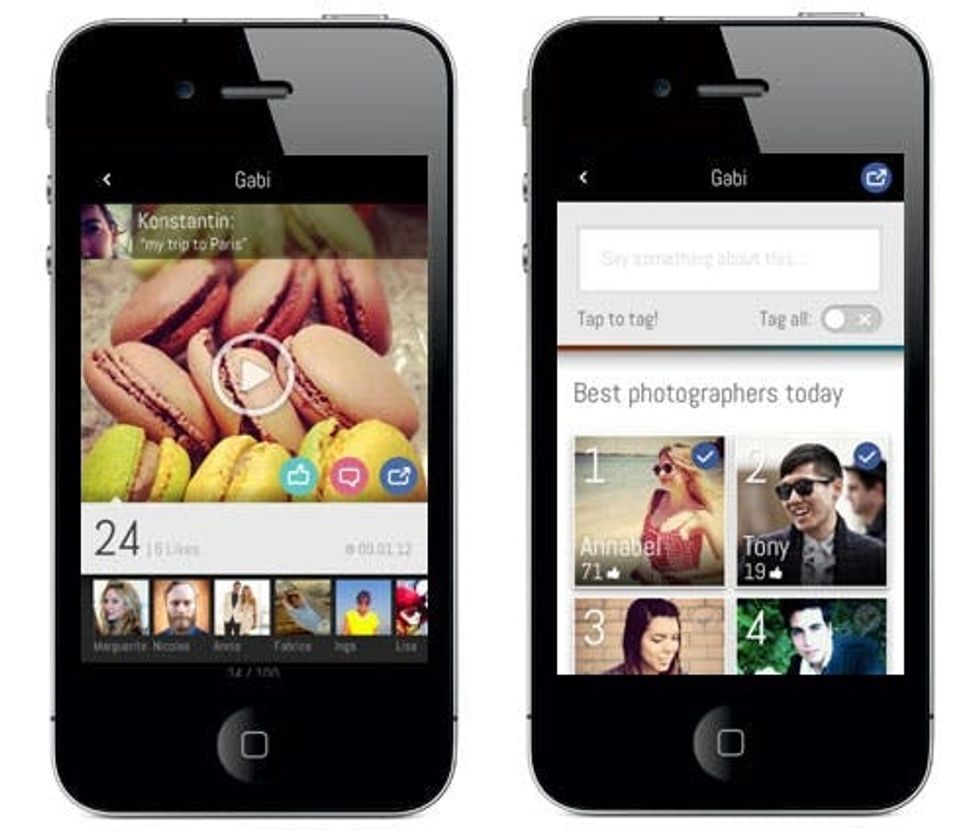 , you'll answer a series of questions to create filters and preferences, but you can still interact with photos and stories just as you would on Facebook.
: Friendsheet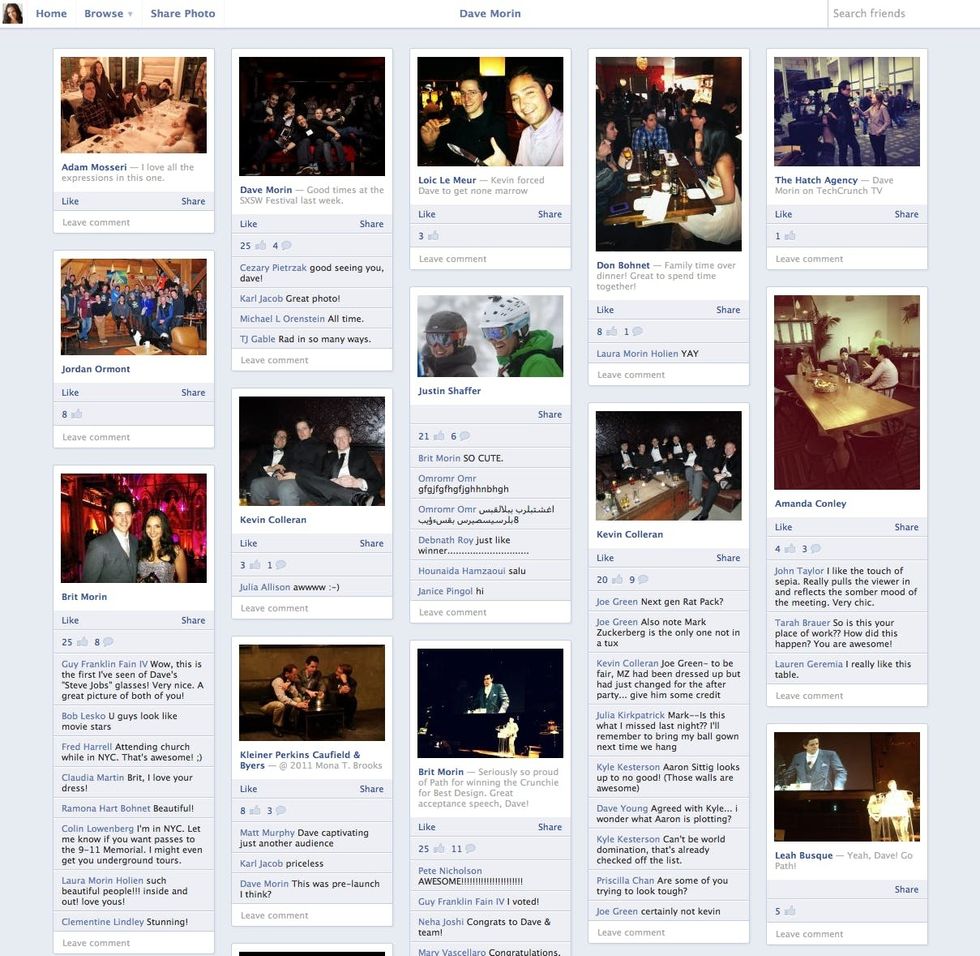 . It gives you what you really want – a quick snapshot of all the latest photos of weddings, babies, birthday parties, and more, and without all the other stuff that seems to be taking up your Facebook feed. And yes, you can still comment and like as per usual.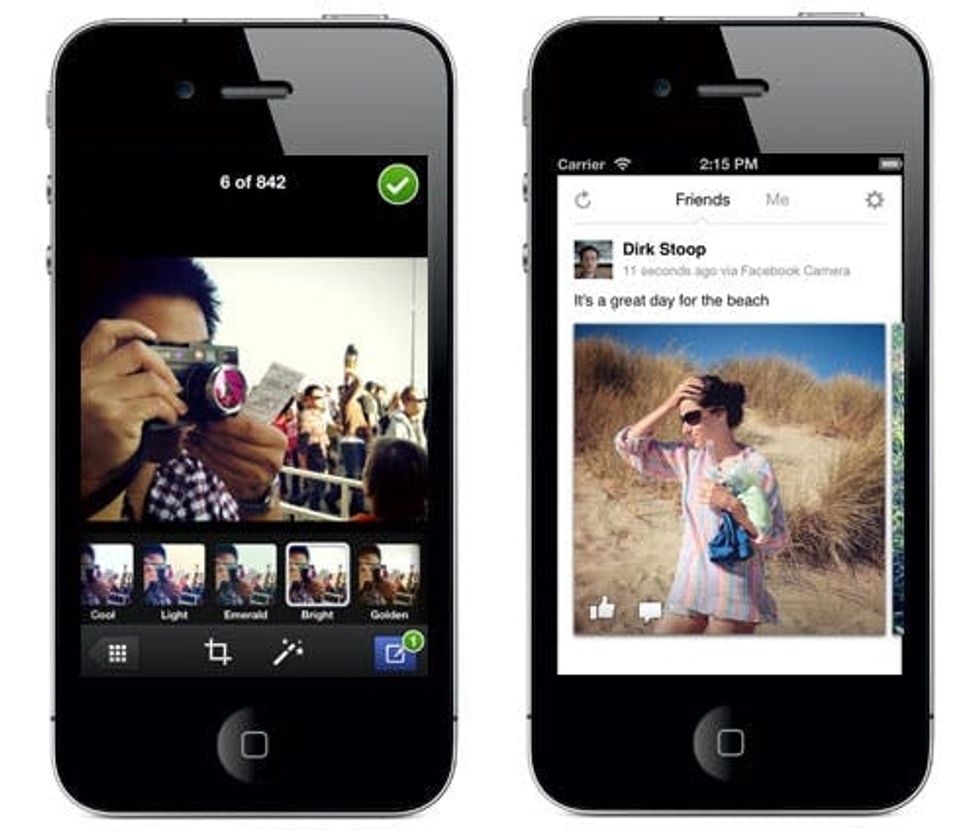 Facebook Camera: Well. It's only natural that Facebook would follow up their Instagram acquisition with an app that turns your Facebook photo feed into Instagram. We do like that this filters your feed to just photos as it can be a much more vibrant mobile experience than the current feed. It's got filters just like old Insta and links oh-so-seamlessly to your regular Facebook page.
Anjelika Temple
As Co-Founder and Chief Creative Officer of Brit + Co, Anjelika Temple brings her voracious consumption of all things creative and colorful to DIY projects, geeky gadgetry finds and more. When she's not DIY-ing her heart out, you'll find her throwing dinner parties with friends or adventuring with her husband David, their daughters Anokhi and Indira, and their silly dog Turkey.
Tech
Still haven't taken up that new creative skills you swore you'd learn this year? Or ready to take your design skills to the next level? Let's say so long to the weirdest year ever by checking those big learn-something-new goals off our perpetual to-do lists.
We've teamed up with Clorox to give you the gift of unlimited creativity now through the end of the year. Once you sign up, you can take as many of our 120+ classes as you want for FREE for one whole month!
Here's how it works:

Head to brit.co/learn and sign up for the "All Access Pass."
Use the code "CLOROXCARES" at checkout to redeem your free month of classes.
You will be automagically signed up for Clorox's email list once you redeem your free all access pass. (It's the #1 Choice for Disinfection!)
Your pass lasts one month from when you checkout. This means you have unlimited access to all the classes during that month.
This offer is valid now through December 27, 2020.
Browse our catalog to find the right class for you, tell a friend and take the class together over Zoom, or organize a 'cocktails + crafts' night with a friend in your bubble so you can learn something new together.
What are you waiting for? Time to start learning all the things!

Thanks to Clorox for making this happen! When it counts, trust Clorox.
Lifestyle