Here Are the 67 ALL-New Emoji That Might Be Coming to Your Smartphone Next
Oct 12, 2015
In this day and age, emoji are basically an unspoken language and yet a primary form of communication for many of us. Some have even turned emoji into the presidential race. Last we heard, there were only 38 possible new emojis submitted to the Unicode Consortium, the people responsible for our *heart eyes* and *laugh 'til cry* faces, but now, the candidate list has nearly doubled in size.
Yes, we're telling you there's 67 possible new emojis that will be debuting in your emoji keyboard in June 2016 and they're being voted on by members of the Consortium next May. Amazing. You're probably wondering what some of the new additions are. Let us fill you in.
---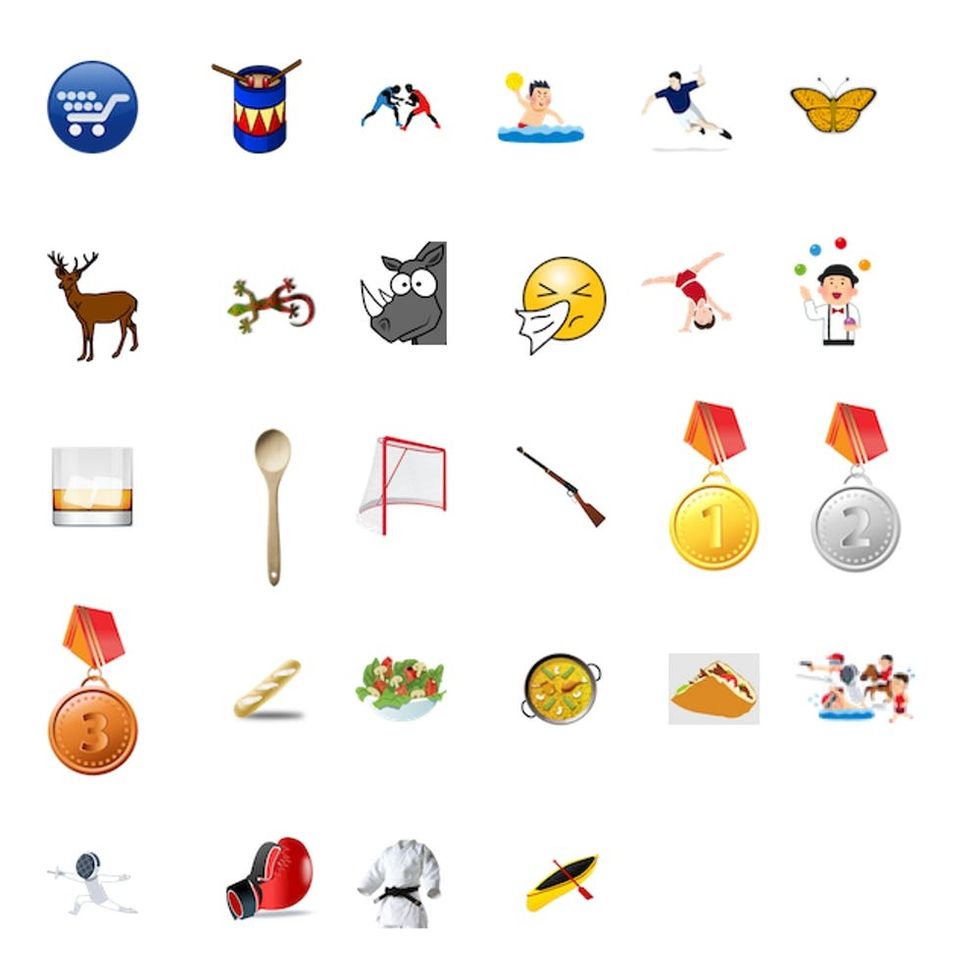 Note: these images are only samples and probably nothing like what the final products will look like. The 29 new additions were not illustrated by Emoji artist Joshua M. Jones, but still, you can see some of the highly anticipated stuff, like the stuffed pita emoji (hello, lunch!) and a line up of medals.
Previous long-awaited emojis like avocado, Mrs. Claus, fox and dancing man are already old news, but how excited are you about new additions like baguette, tumbler of whiskey (or whisky, if you're fancy), sneezing face, butterfly and salad?!
Oh, and paella is another possible icon coming to your smartphone? YAAAS.
What do you think of these emoji? Are there any you're hoping for that are STILL missing? Tell us in the comments below!
(h/t Teen Vogue)
Kimberly Wang
Kimberly Wang writes about all things pop culture, tech, style, and beauty. She's a Bay Area transplant and has an MFA in Creative Writing from Columbia University. On a sunny New York day, you can find her hanging out with her mini schnauzer Isabelle Jellybean on a blanket in Central Park.