7 Nutritionist Tips for Surviving Halloween Candy Season
Oct 12, 2016
Hello, October. And hello, Halloween season! While prepping swoon-worthy group costumes and planning our next-level nail designs for the holiday has us ranking 'ween up there with July 4th fun, all those calorie-laden treats and sugar-bomb overloads aren't exactly the #BestThingEver. But we've got you covered. We tapped top nutritionists on how to stay healthy and outsmart candy cravings this time of year (and hey, don't forget pumpkin soup and fresh apples from the orchard are also delicious seasonal treats!). Read on and fear that omnipresent office candy bowl no more.
---
Create a goal for November 1.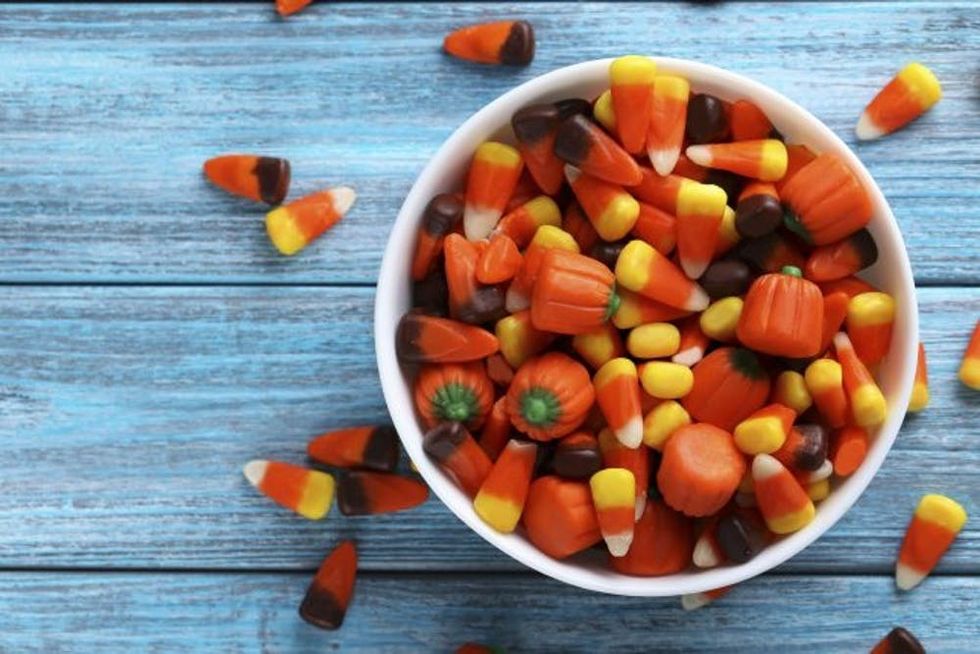 Body Kindness. Imagine it's November 1. How do you feel about the choice you're about to make or avoid? Do you feel happy and energized by it? Don't be harsh on yourself, but picturing your future self can oftentimes help curb of-the-moment decisions made without forethought. Note: "Be careful about setting what I call a 'dead person's goal,' like 'I'll never eat a single piece of candy.' As long as you're alive and well, your goal should be about the actions you want to take, not complete abstinence. You'll end up overeating something else and miss out on the spirit of the season."
Portion out your leftover candy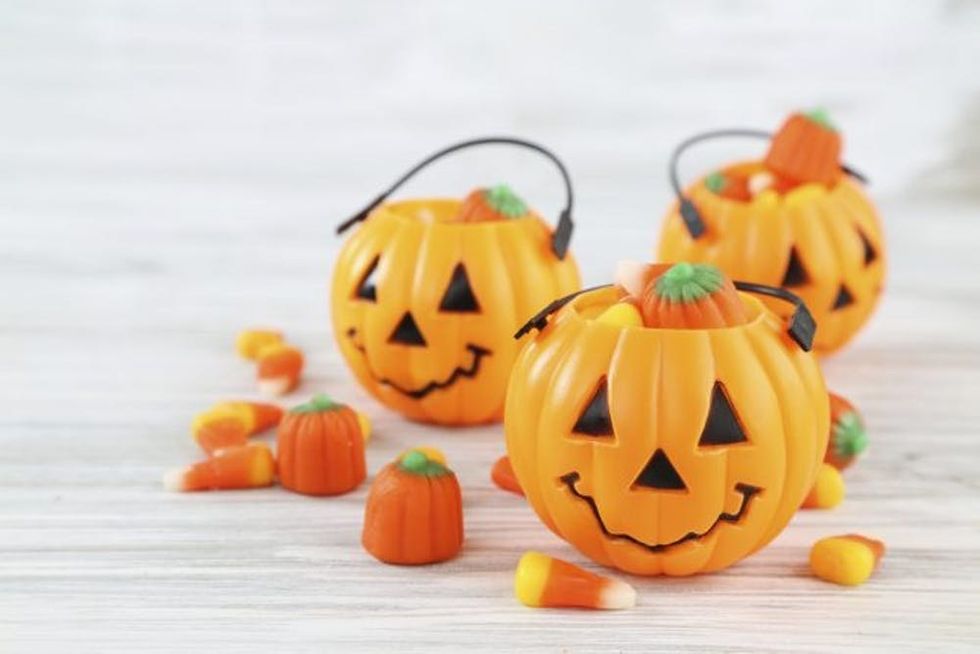 The Nutrition Twins, Lyssie Lakatos, RDN, CDN, CFT and Tammy Lakatos Shames, RDN, CDN, CFT, and authors of The Nutrition Twins' Veggie Cure. These little pre-portioned packs can help curb overeating while satisfying a hankering for something sweet. Their wise advice: "Commit to having just one bag on days when a candy craving hits. You can make 100-calorie packs from four Hershey Kisses, two Reese's Peanut Butter Cups miniatures, two mini Nestle Crunch bars, four Tootsie Roll midges, four rolls of Smarties, three Laffy Taffy candies, two fun-size Milk Duds, two mini York Peppermint Patties, or four Jolly Rancher hard candies." Mmmmm… where should we start?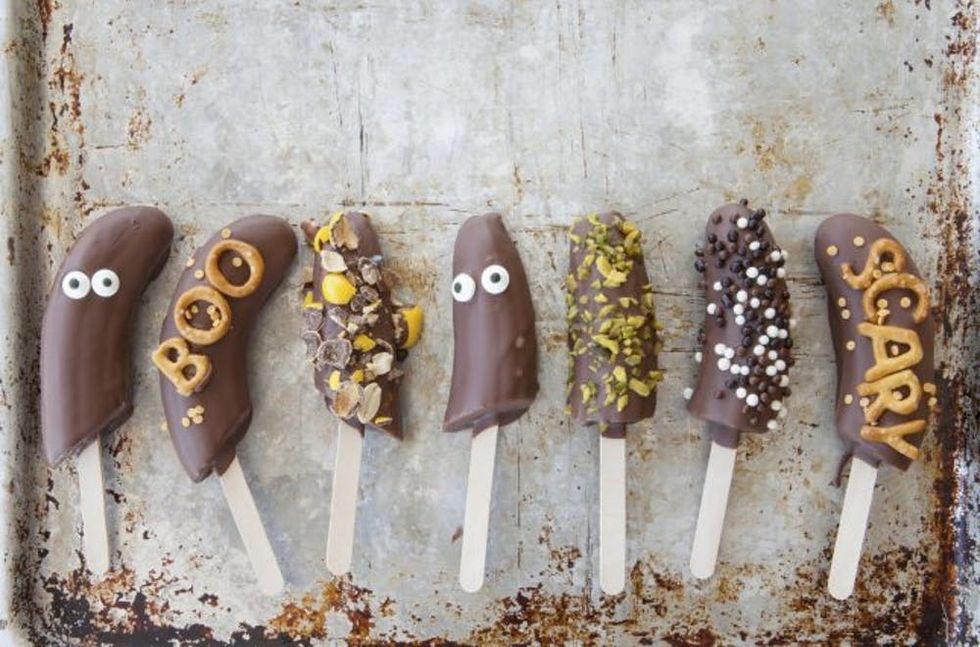 4. Enjoy your favorites. *Praise emoji* to this rule! "Of all the types of Halloween candy, narrow it down to your top three choices of your absolute favorites. If any of your choices are truly seasonal treats, like candy corn, consider bumping it to your top spot. Only eat from your top three list through the season. Why eat something that isn't your favorite?" offers Scritchfield.
5. Make some DIY treats at the office. Why didn't we think of this, oh, in July? "If you're constantly faced with Halloween candy at work, bring in your own treats," suggests St. John. "Halve a few bananas, stick Popsicle sticks in the bottom and freeze them. Once frozen, dip in melted dark chocolate and refreeze. Your office will thank you for the tasty and indulgent-feeling treat." Heck, these are so good, you might just want to whip up a batch at home.
Perri O. Blumberg
Perri is a graduate of Columbia University and former food editor at Reader's Digest. After graduating a health-supportive culinary school, she's gone on to work with Mark Bittman and pursue writing full-time. She's probably seen Dave Matthews Band in your hometown and will never turn down a Bloody Mary.
Health