Artist Andrea Pippins Wants You to Drop Everything and Go for It
Apr 20, 2017
Andrea Pippins is a designer, illustrator, and former teacher currently based in Stockholm, Sweden. She now does freelance illustration and design work and has worked with AWID, Lenny Letter, and much, much more. She has published two books: I Love My Hair, a coloring book that celebrates different hairstyles and textures; and Becoming Me, for "young women to color, doodle, and brainstorm their way to a creative life." We connected with her to get her take on inspiration, how to get over your fear, and what makes someone an artist.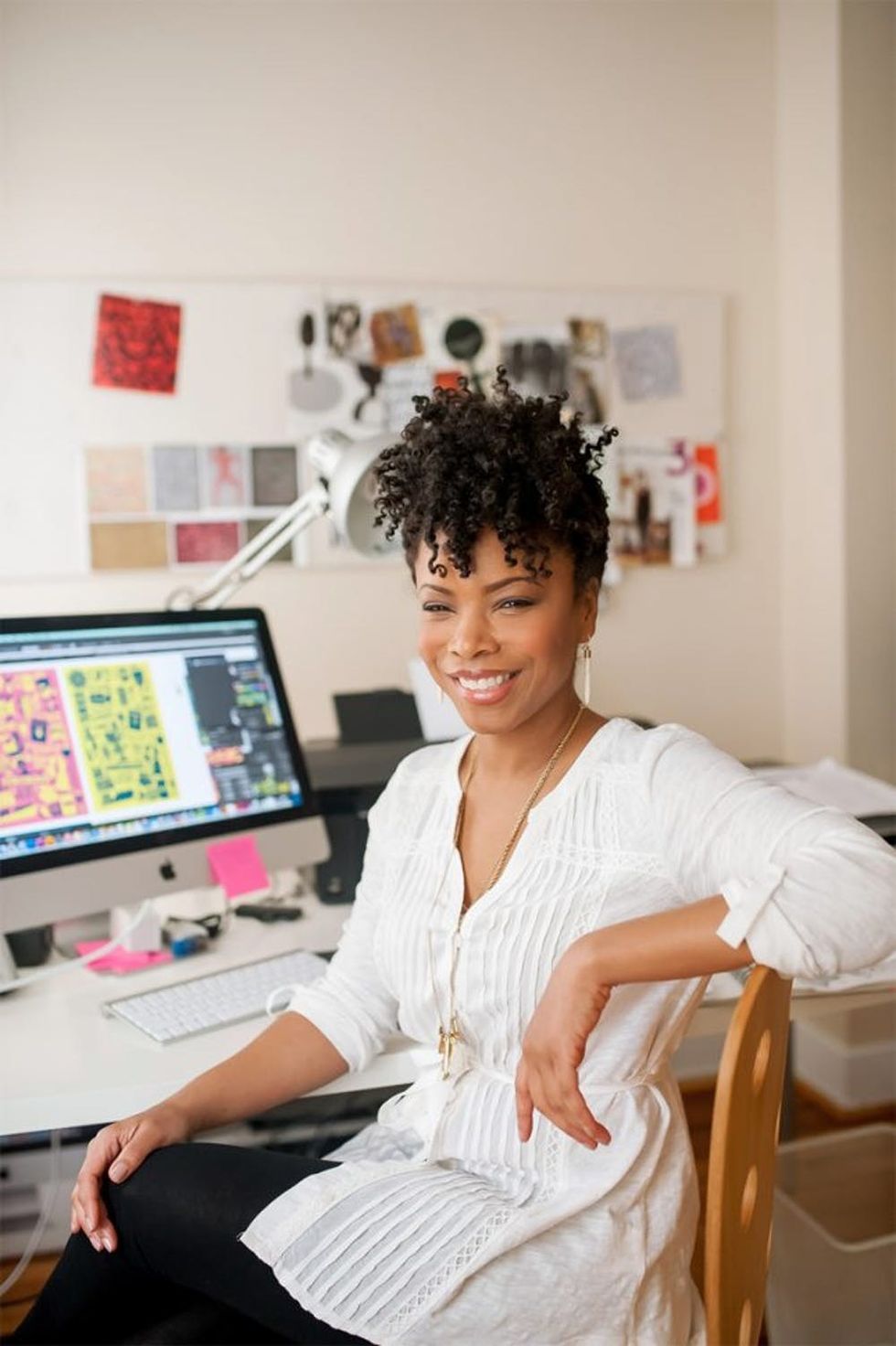 ---
B+C: What inspired you to set out on your artistic journey?
Andrea Pippins: I was a kid who loved art, someone who loved to create but had very little knowledge about what I could do with those skills. I had never taken an art class (until my senior year in high school), had never been to art camp, or had any real opportunity to develop my artistic skills. But somehow, I knew I needed to work in a field that would allow me to be creative while having a steady income. And it seemed that graphic design would do just that. That was the beginning of my career in design. After working for Hallmark Cards and TV Land/Nick@Nite, I went back to school for an MFA in graphic design and taught college level design courses for several years. At that time, I was managing my full-time teaching with full-time freelancing, which was a lot. I realized I couldn't sustain both and decided to take a chance and focus on doing illustration full-time.
B+C: Were you afraid to make the leap into entrepreneurship? If so, how did you combat that fear?
AP: Absolutely! I was very much afraid. But I was also in a place where it felt like it was now or never. I did it the unconventional way. When you read blog posts, business articles, and books about becoming an entrepreneur, none of them say "drop everything and go for it," which is exactly what I did. Granted, I had a lot of experience in the work I was doing, tons of contacts, and work coming in — but I didn't have money saved or a business plan. Yet, something in my gut told me I had waited long enough and that it was time to make it happen.
My way of dealing with the fear was to always believe that no matter what, I would be okay. The worst thing that could happen would be me having to get another full-time job, and I am always grateful that I have that to fall back on.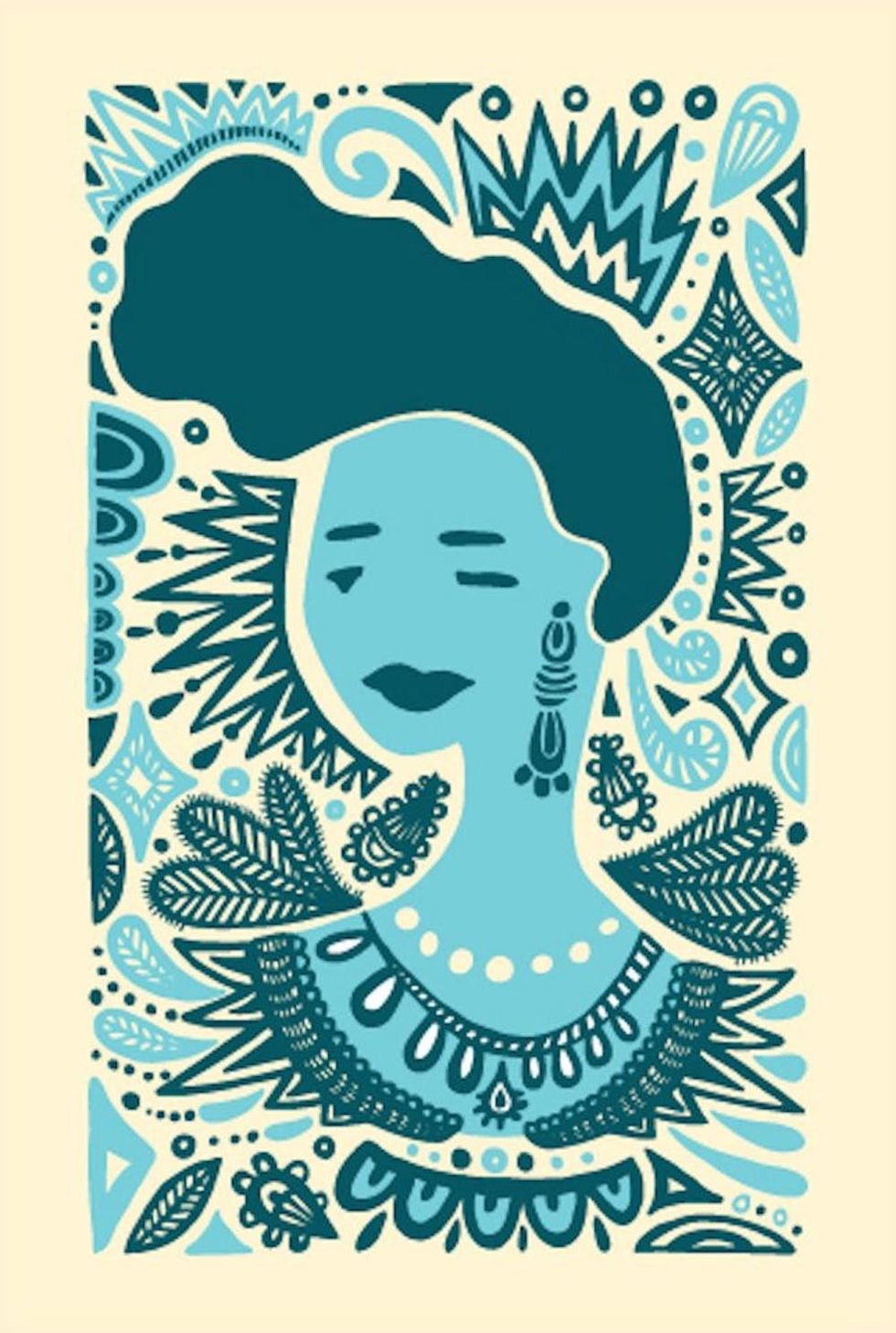 B+C: What are some recurring themes in your work? Are there any themes you'd like to explore but haven't yet?
AP: With my personal work, a recurring theme is creating what I want to see. As a young person, and even today, I don't see enough of myself reflected a lot in art and design. My path has unfolded as it needed to, but it might have been a little easier if I saw earlier others who looked like me being successful in the realms of design and illustration. So now I try to create work that reflects my community and try to be what I wish I had, which is an example of a successful person of color in the visual arts.
For my professional work, I look to accept projects that follow the same theme but also speak to social cause.
B+C: What advice would you give to someone struggling to make the leap into working for themselves?
AP: I have two words of advice: First, I would ask that person to decide what is scarier: not trying something they really want to do, or looking back on their life (after it's too late) wishing they had given it a shot? For many of us, we live our lives based on what others have told us to do, what we've seen others do, and allow external factors to define who we are and the idea of success. So my second word of advice is to define for yourself what success means to you. This was HUGE for me in making the leap into the work I really wanted to do. When I sat down and wrote out my vision for a successful career as an illustrator, I felt empowered to create the path I wanted and realized it was all very possible.
B+C: Who do you look to for inspiration?
AP: It always changes, but right now I look to other women, especially women of color, who are artists and/or entrepreneurs. When I'm drawing or cleaning I put on YouTube videos featuring some of these women and just listen to their stories, which are always inspiring.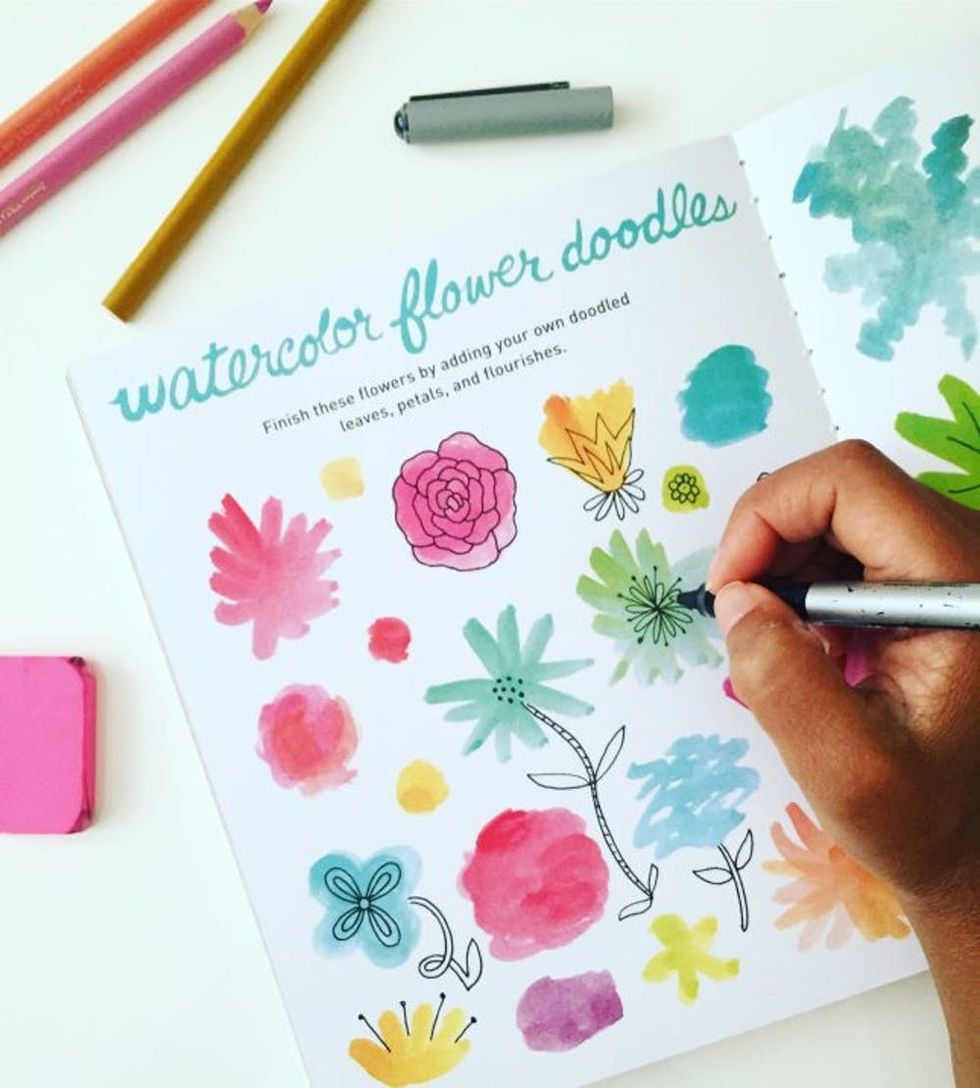 B+C: Have you always used digital tools, or did you start out with just analog drawings? If so, what made you make the transition, and how did you do it?
AP: Throughout school and my design career, my projects have always started with sketches and drawings but always ended up being refined with a digital application. I love the flexibility of using both analog and digital tools. Adobe Photoshop and Illustrator are my go-tos. I use Photoshop to clean up my drawings and add color if I want to retain the integrity of the drawn line. For cleaner shapes, I often take those drawings into Illustrator to vectorize the drawing. This makes playing with color easier.
B+C: What are your must-have tools? Are there any cool tools on your wishlist?
AP: Because I now live in Stockholm and travel a lot between Europe and the States, I create a lot on the go. I don't always have access to my scanner and desktop (which I still use), so this is when my iPad Pro and iPencil really come in handy. I use apps like Adobe Photoshop Sketch and Adobe Capture CC to draw for illustration projects. I'm still learning how to fully use these apps but love that the outcome is the same.
B+C: What advice would you give to women looking to carve their own path?
AP: First, from a career or business standpoint, when thinking about compensation or salary, ask for what you feel your skills are worth and learn how to negotiate. Far too often we take whatever we're offered because we don't want to be confrontational or we feel we "should just be grateful for the opportunity." You can be grateful and get paid. Do your research, and be smart about the value of your work.
Secondly, always think about your intentions behind the things you want to do, achieve, create, or experience in life. Whether it's with a career, winning an award, a romantic relationship, or living abroad, ALWAYS ask yourself why you want this thing. Make sure it's because YOU want it, not because someone else told you to want it. And make sure you're not wanting that thing from a place of lack, neediness, or greed. Instead, when your intentions are from a place of genuine interest, a place of service, or a want to bring joy, then you are in turn filled with joy. What you put out comes back, so be careful and very clear with your intentions.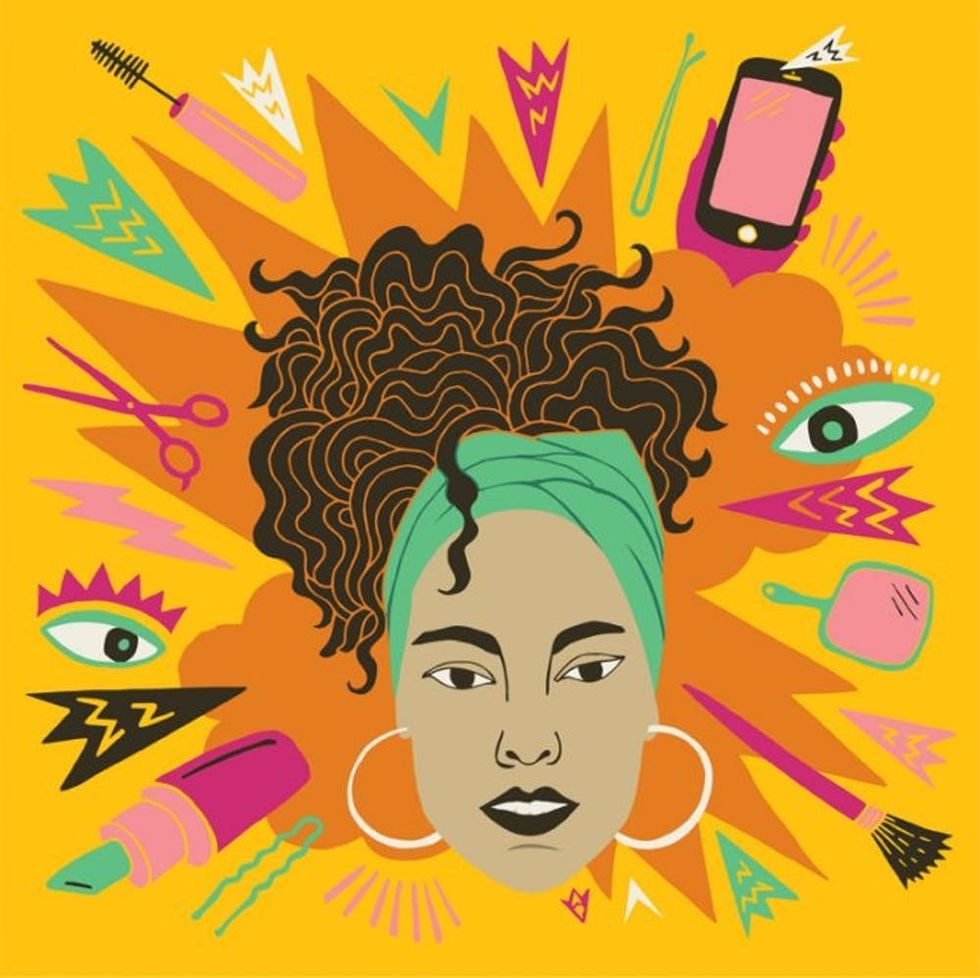 B+C: Have you struggled with impostor syndrome? What did you do to deal with it?
AP: Throughout my career, there have been times when I experienced imposter syndrome; these were times when I was invited to give talks or present a workshop for prominent institutions. I got through with this reminder, "I belong here." I remind myself that my work, my skills, and experience led me to that opportunity and that I deserved to be there/here.
B+C: What do you think makes someone an artist?
AP: Simply, an artist is someone who makes art. But I think it's up to the individual to define what that really means and what is considered to be "art." I can only really tell you what an artist means to me and the work that I do. For me, it means to be consistently practicing and bringing to life the ideas I have in my mind and sharing them with the world.
Get an Adobe Creative Cloud Membership to use the tools that Andrea uses here! If you just want Adobe's photography apps, you can get those here. Plus, Brit + Co has a ton of DESIGN CLASSES to get you started. Happy creating!
What do you like to create? What inspires you? Show us on Instagram by tagging @BritandCo with the hashtag #iamcreative!
(Photos via Andrea Pippins and Danielle Finney)
Shea Lignitz
Shea can be found in the nearest bookstore or brewery, exploring the great outdoors, or blasting Led Zeppelin. She grew up in the cold and rain of Northern California's redwoods but is currently wandering around Texas.
Home News