Audrina Patridge Just Announced Her Pregnancy on Twitter
Dec 18, 2015
It seems like only yesterday we were tuning in weekly to MTV to see whether Heidi and LC were on speaking terms or if Audrina was mad at Justin Bobby for not prioritizing her enough. But somehow a whopping five years have passed since the final episode of The Hills aired, and the stars have grown up a lot during that time. Justin Bobby went on to be a hairstylist, LC has a fashion business and Audrina Patridge is – wait for it – about to be a new mom.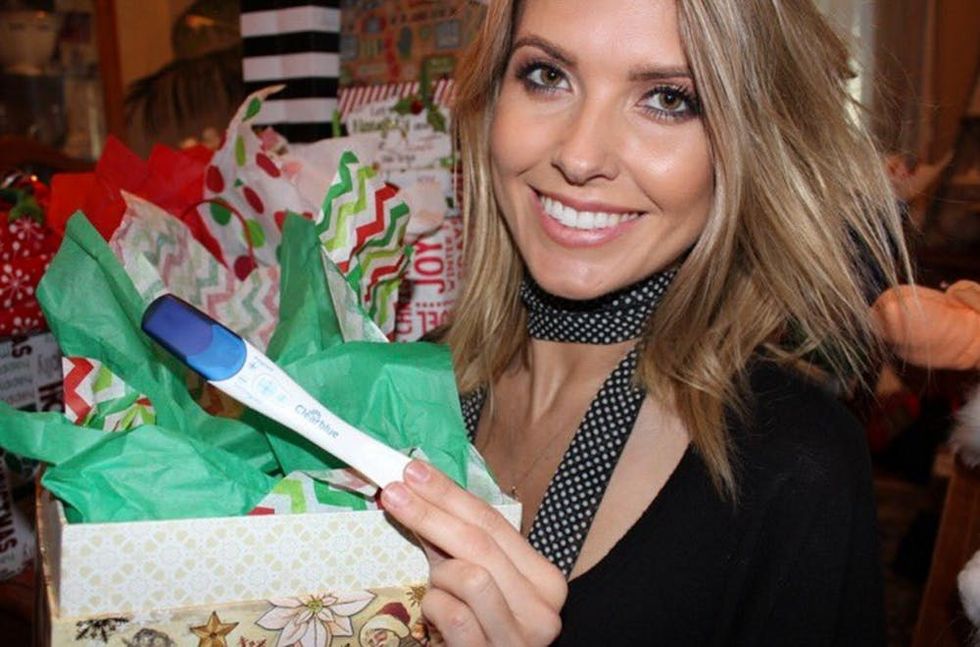 ---
The 30-year-old reality star revealed the big news this morning via Twitter. She captioned the pic, "I finally figured out what to get Corey for Christmas! #babyontheway #clearblueconfirmed #ad." We're super stoked for her and her betrothed but we have to admit it's a little bizarre to share such majorly personal news via an advertisement.
That being said, we just discovered yesterday that models and social media celebs can make up to $300,000 for a sponsored social post. So hey, mini Audrina might just have gotten all of her college tuition (and then some) paid for with the push of a button.
How did you break the news of your pregnancy? Share your story on Twitter @britandco.
(Photo via @AudrinaPatridge and Jeff Kravitz/Getty)
Cortney Clift
Cortney is the senior writer and special projects editor at Brit + Co. She typically covers topics related to women's issues, politics, and lifestyle. When she's not buried behind her computer you'll find her exploring New York City or planning her next big adventure.