Create the Ultimate Backyard Glamping Setup With IKEA®
Apr 13, 2017
Spring break is knocking on our doors, and we're ready for it! While we may not always have the time (or budget) to take a big vacation, we ALL need to take advantage of this season's chill time. So to help you reimagine your spring weekend plans, we're teaming up with IKEA® to help you transform your backyard into the ideal glamping destination. The IKEA® Spring Refresh Guide showcases totally drool-worthy outdoor pieces that serve as the perfect inspiration for this backyard campout. So hit play and find out how we keep our glampers happy!
---
Now, that's a *getaway* without actually having to get away. IKEA® is bringing it this year with their patterns and prints that really help you transport out of the ordinary and into an extraordinary experience. Read on to check out some of our favorite IKEA® products and key tips to create the glampout of your dreams.
How to Keep Happy Glampers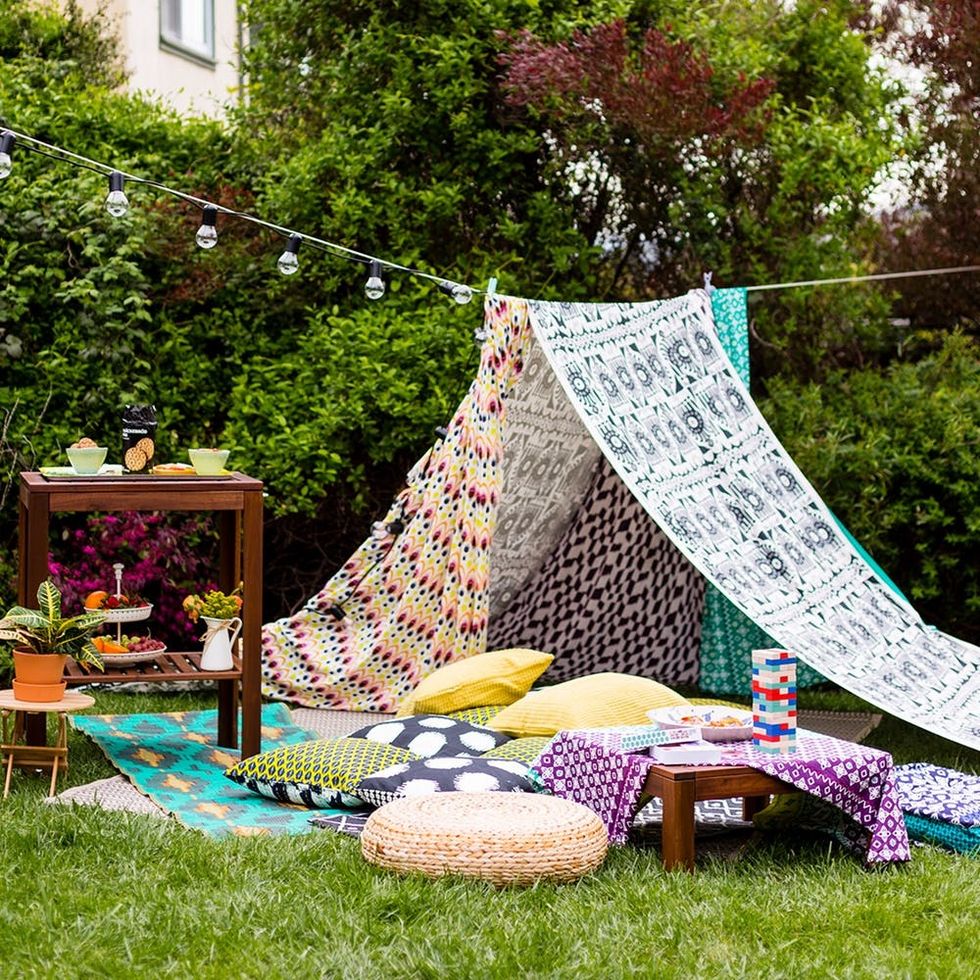 First off, you'll want to create a super stable structure for your tent. We strung a piece of rope from two trees and used a bamboo stick for added support. The JASSA pre-cut and SOMMAR 2017 fabrics were PERFECT for forming our dreamy boho tent.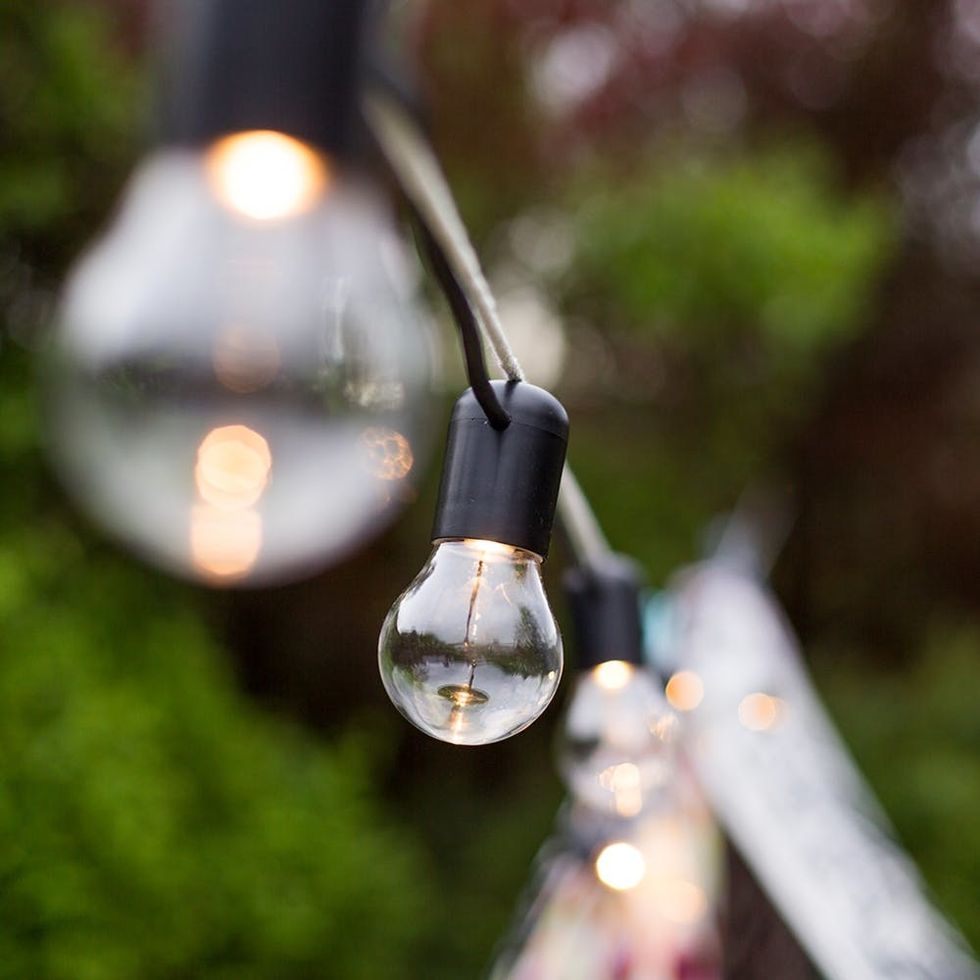 We definitely wanted to add some mood lighting, like with this SVARTRÅ LED light chain.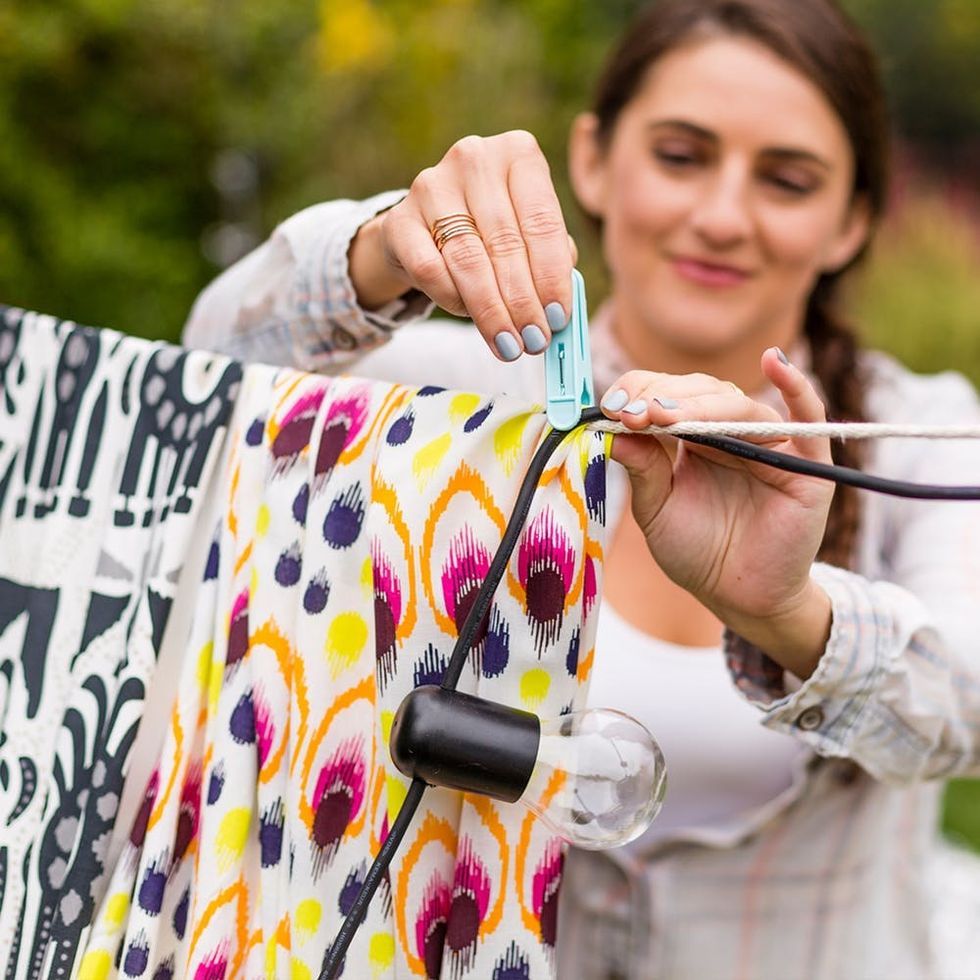 After you build your tent the good ol' fashioned way (just drape some fabric over a taut string) and add a touch of mood lighting, it's time to fill your glampsite with some other essentials to keep your glampers happy!
FEATURED PRODUCTS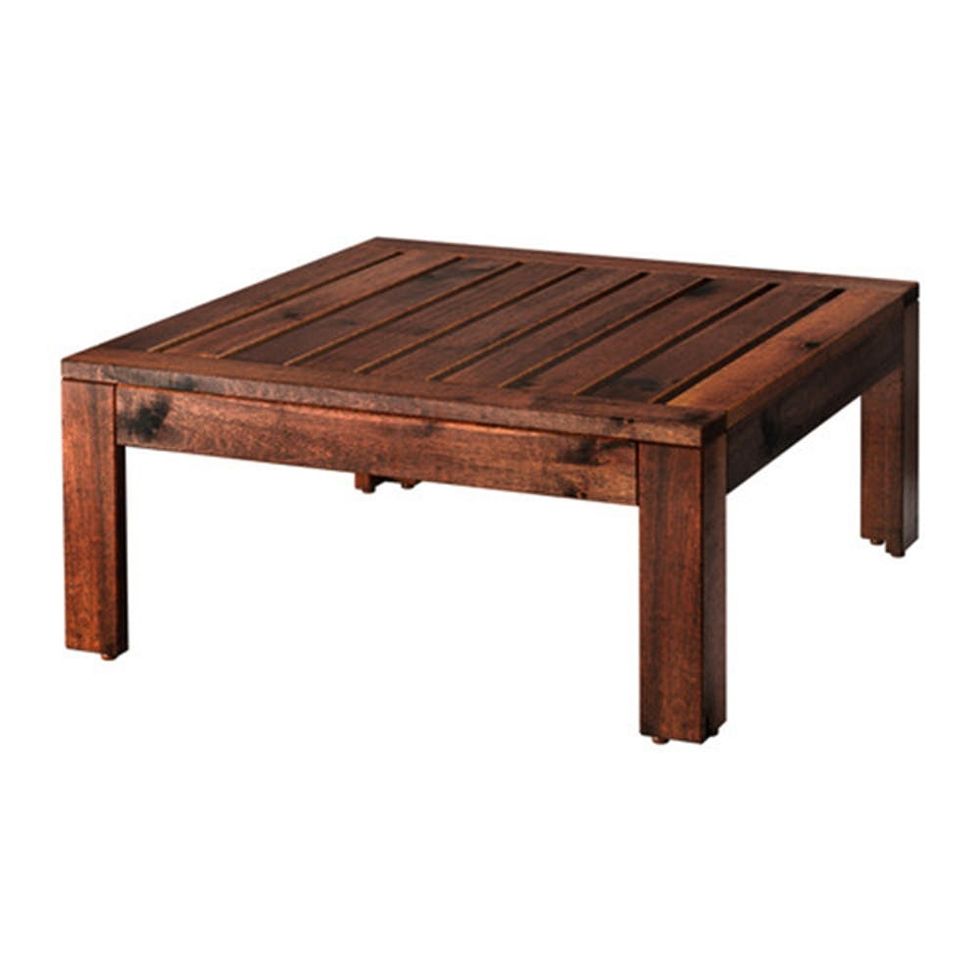 ÄPPLARÖ
$50
Tip 1: Keep Them Cozy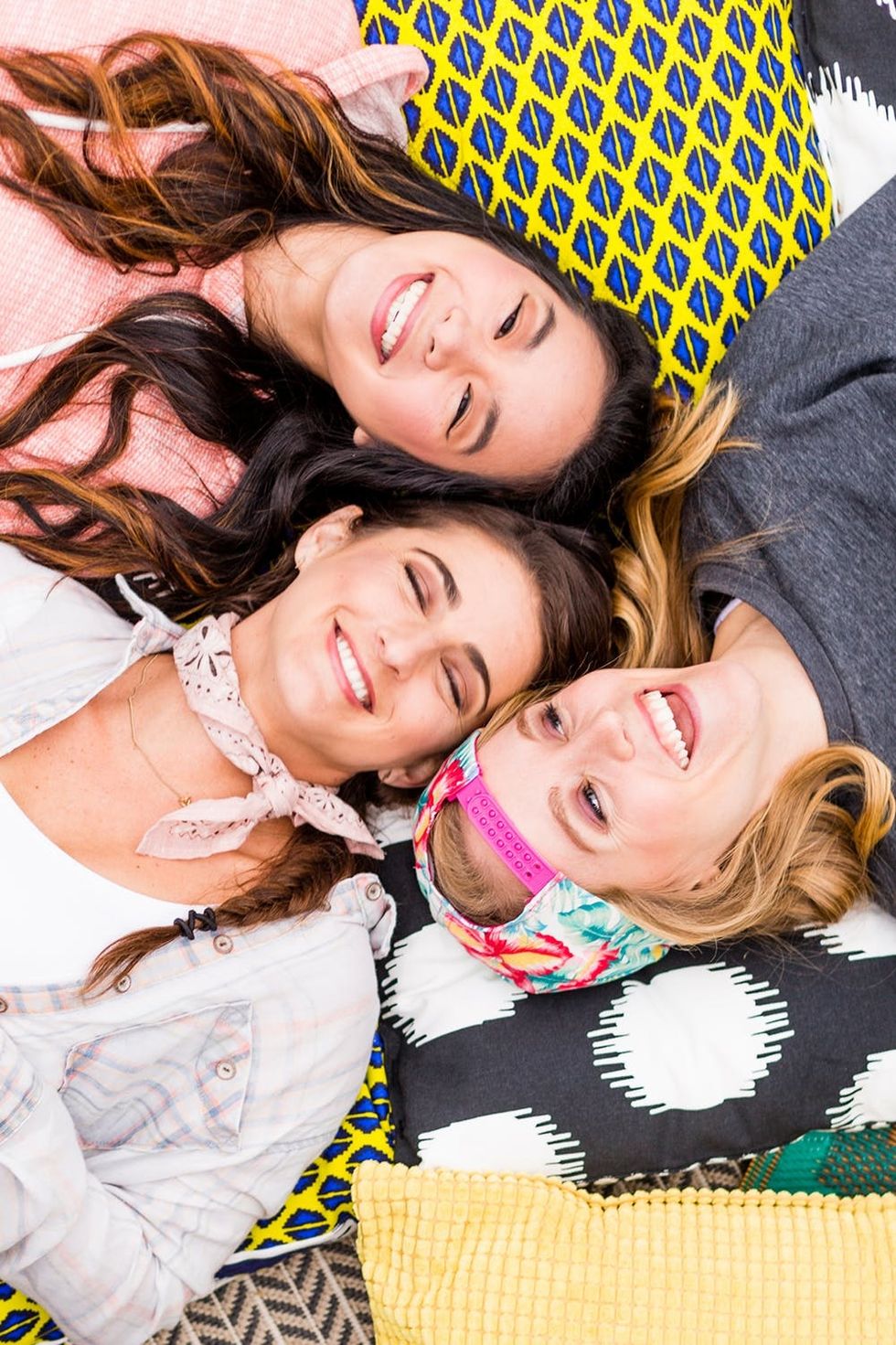 The best part of a glampout is that you're supposed to be comfortable, like at ALL times. So it's absolutely essential to create the softest, most comfy space ever. To create the ultimate glampout base, we even made a pillow blanket (pilanket? Er, I guess we're still working out what to call it). You too can lounge out on this blanket made from pillows by simply hand sewing a couple of cushions together. Don't worry — there's room for all to hang out on this comfy concoction! PS: We used the stylish double-sided SOMMAR 2017 cushion covers to create a unique pattern when sewing the cushions together.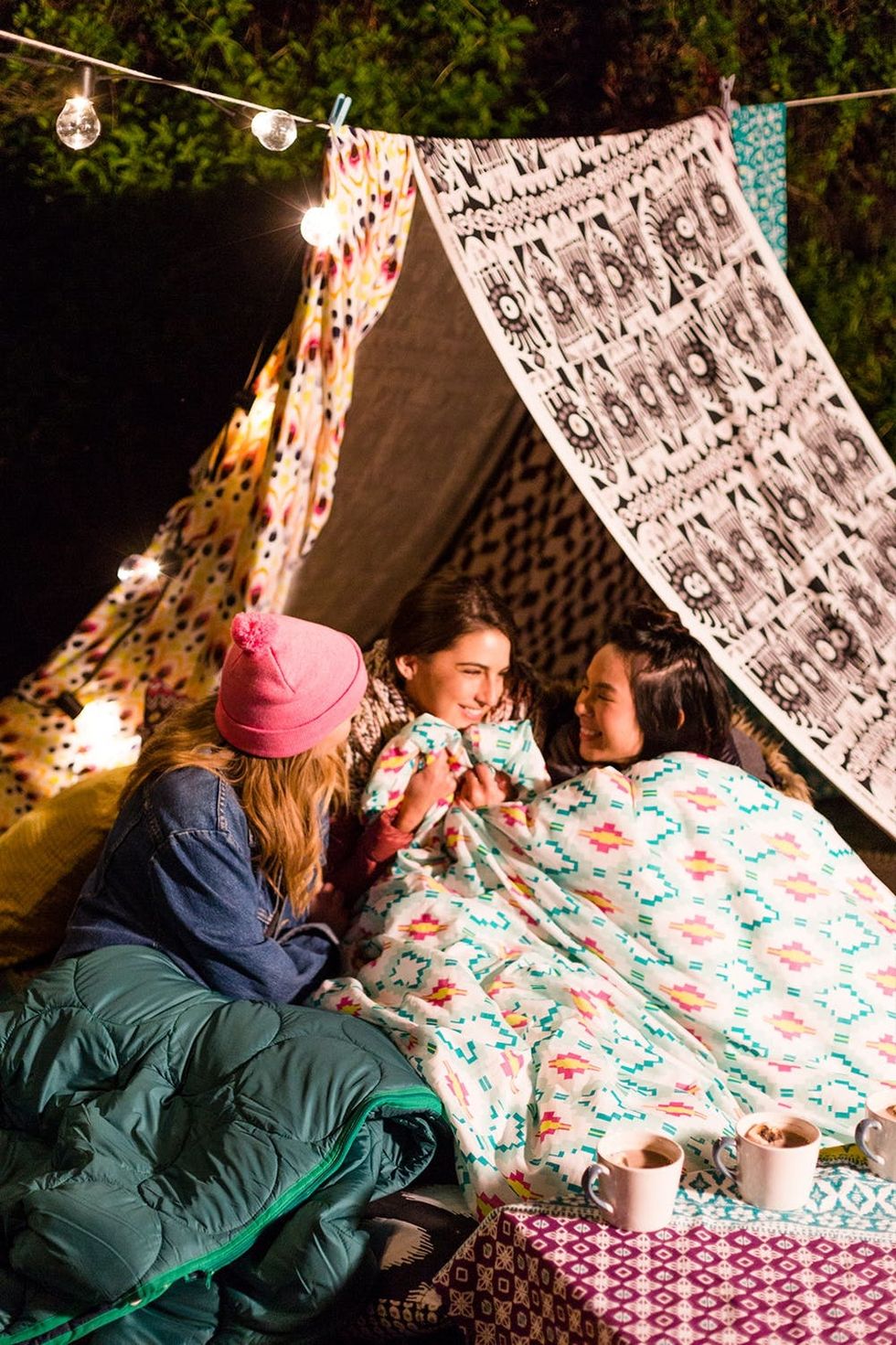 Now that you have that base down, it's time to raid your beds, couches, and rooms to fill your camp with the softest, coziest, and comfiest materials you can find. After all, you'll want to snuggle under something warm in the wee hours of the night.
Tip 2: Keep Them Merry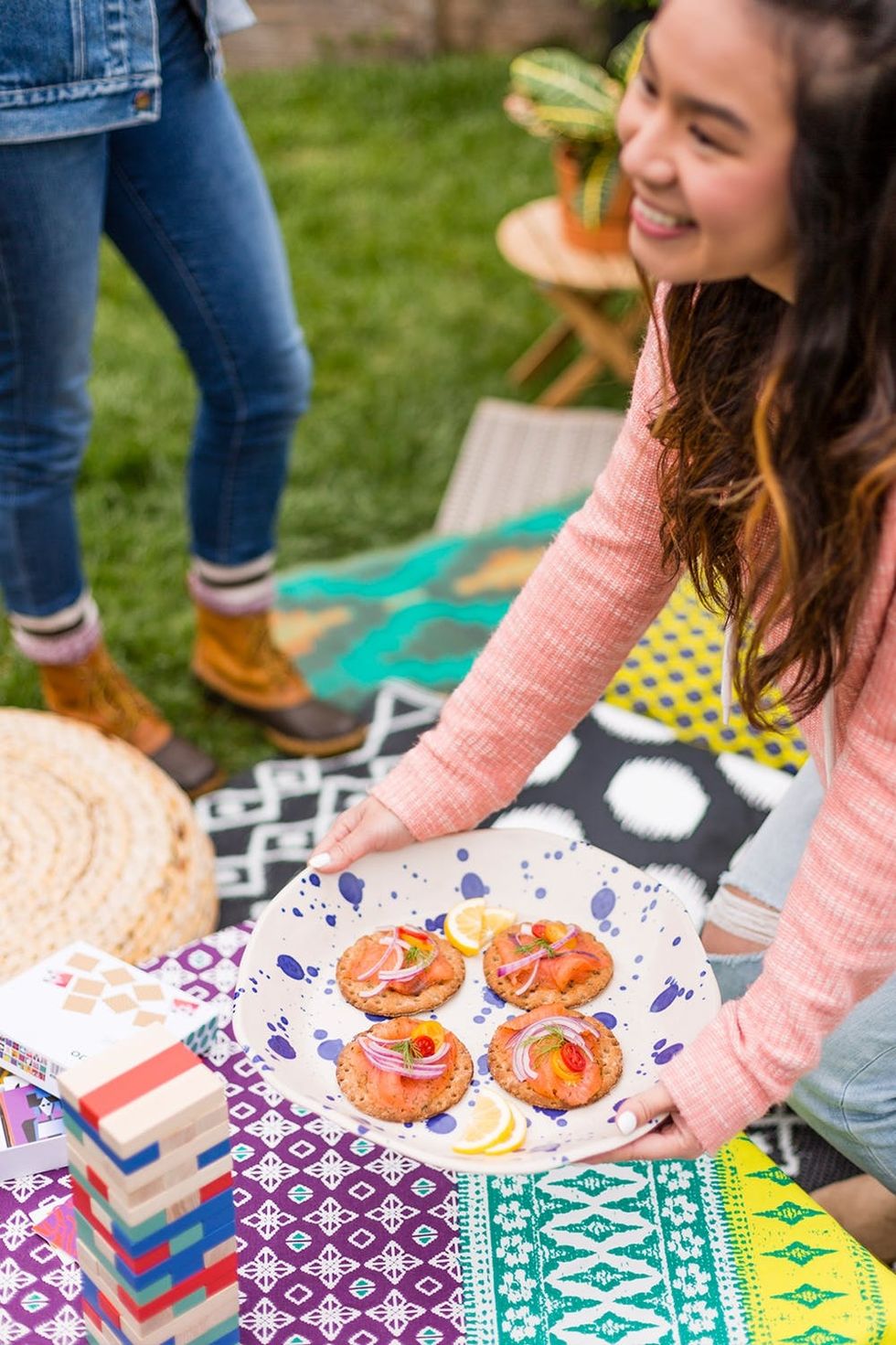 Everyone has heard the expression, "Eat, drink, and be merry," and it especially applies to this glampout. You'll want to keep their bellies full and happy with some tasty treats and snacks. Side note: I hope you noticed that gorgeous JASSA serving plate.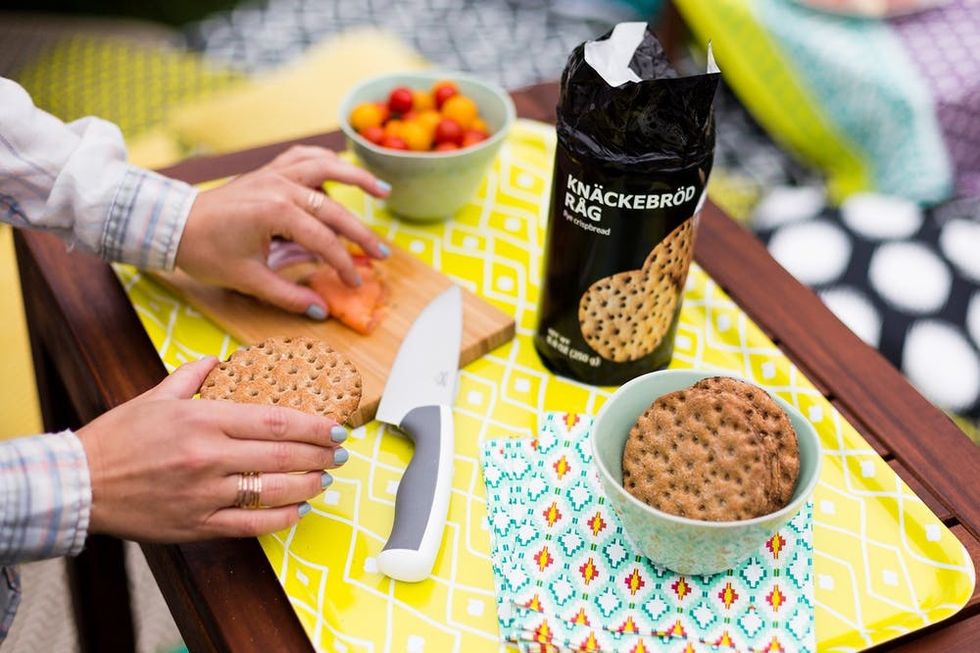 The ÄPPLARÖ / KLASEN serving cart is perfect for some outdoor food prep. In addition to being super functional, the dark stain makes it very attractive to the eye as well.
Tip 3: Keep Them Entertained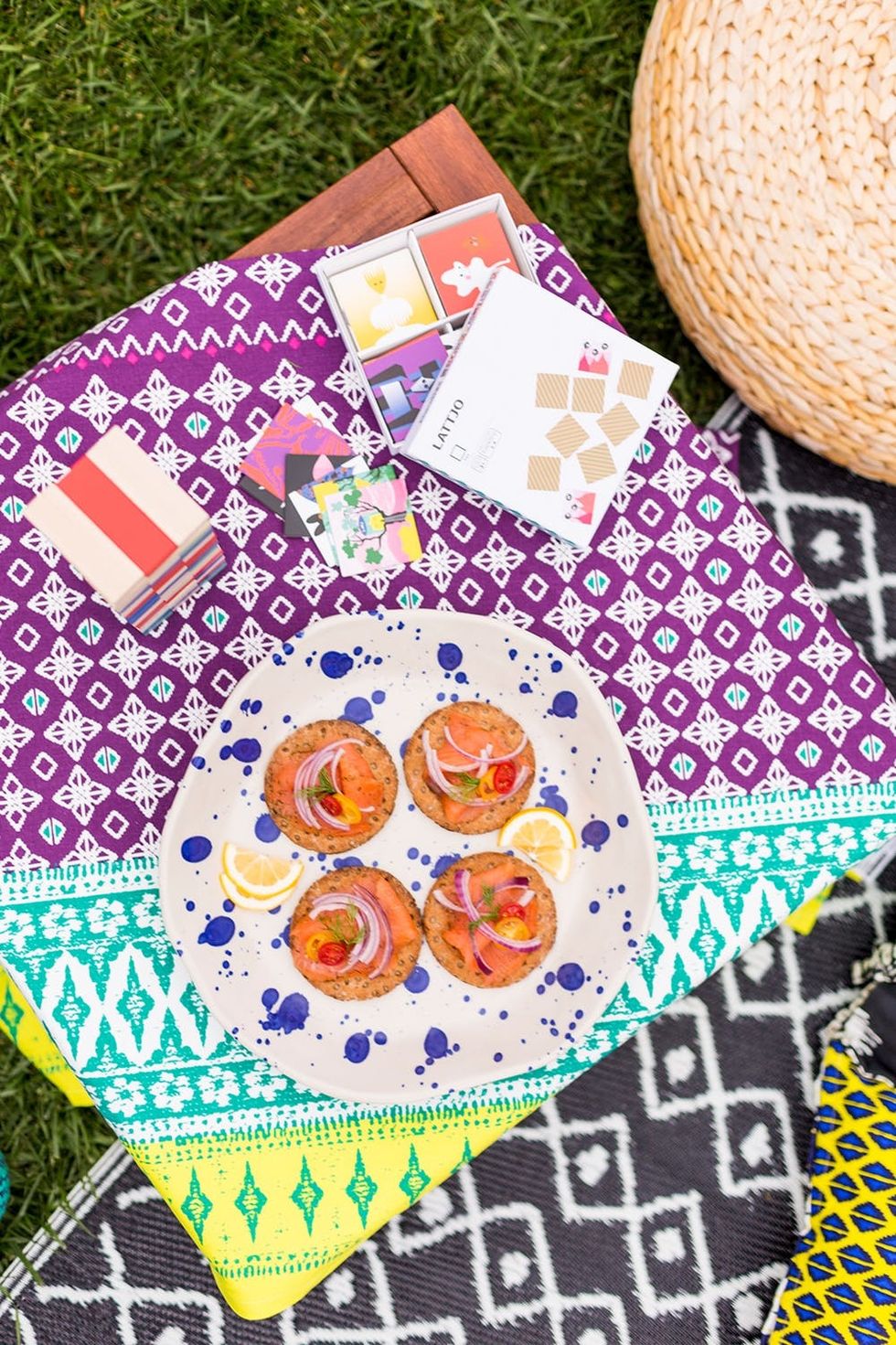 Set out a spread of snacks to enjoy, but you'll also want to keep your guests entertained during your time in the *great* outdoors.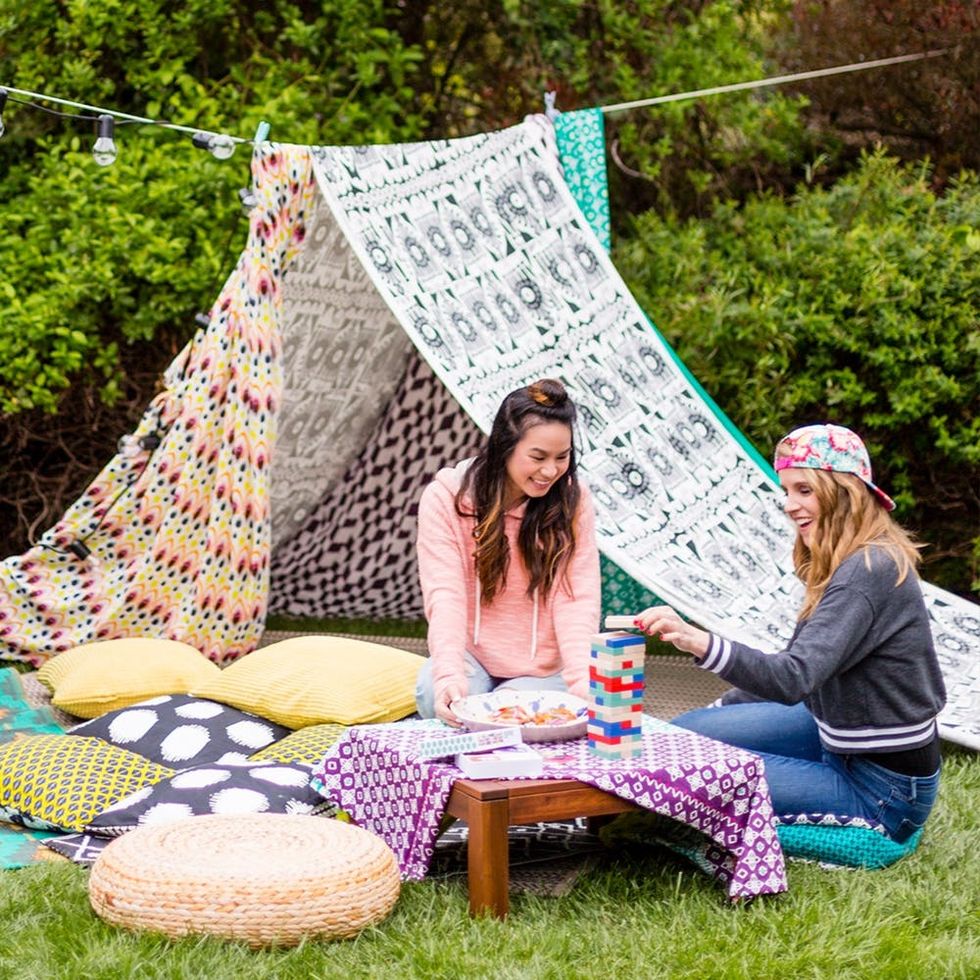 Create a game zone filled with fun activities that are easy and accessible for a group of any size to enjoy. The ÄPPLARÖ table/stool section covered in the GORGEOUS SOMMAR 2017 tablecloth was the perfect height and base for our backyard party.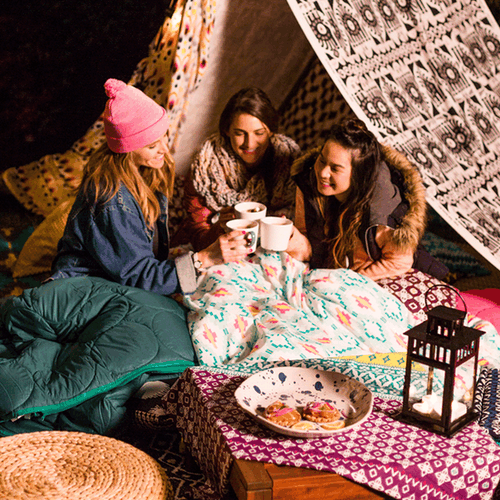 All that's left is to sit back and enjoy the evening! Ghost stories, charades, dance parties, and stargazing are optional, but fun is a guarantee. BRB, setting up my glampout now. Laterrrrr.
How are you getting away this spring break? Share with us on Instagram by tagging @BritandCo.
Styling + Production: Alonna Morrison
Video Production: Katie Booker, Dan Herz, Ryan Shelley, Justin Gallagher, Michael Sullivan + Cody Towner
Photography: Chris Andre
Models: Madeline Bachelder, Karen Pham + Ashley Perlman
Lindsay Saito
As a Creative Content Producer at Brit + Co, Lindsay is a mover and shaker—cooking, crafting and creating—all day, every day. While away from the office, you can find her adventuring, looking for magical moments and eating tacos.