September's Mag Stand Is Making Major History With 8 Covers Featuring Black Women!
Aug 19, 2015
We'll be the first to admit that the glossy pages of fashion magazines have kind of missed the mark a time or two before. Whether it's a major Photoshop flaw or a piece of bad beauty advice, some have proven not to be the most realistic read. That being said, we were way more than pleasantly surprised about the September issues we've been seeing hit (virtual) newsstands over the past couple weeks. Arguably the most important issue of the year, publications pull out all the stops for the first month of fall. Eight of them feature black women on the cover – a larger number than any previous year.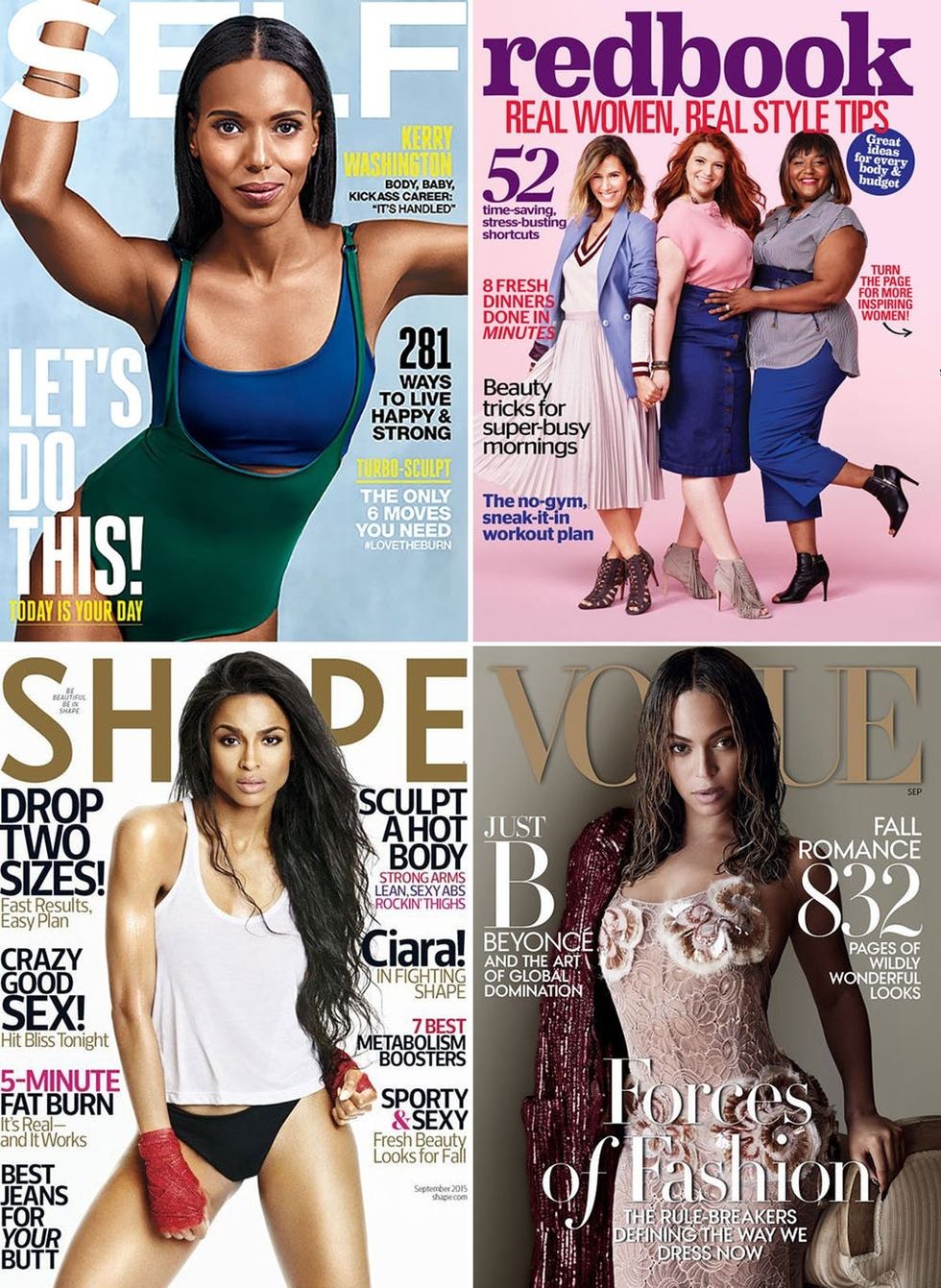 ---
What's even better is that all the ladies featured are women we look up to for different reasons. Kerry Washington came at us with an inspirational quote on body acceptance, Serena just won Wimbledon for the sixth time, Misty Copeland is the first black ballerina to become the American Ballet Theater's principal dancer and don't even get us started on the inspirational power that is Beyoncé.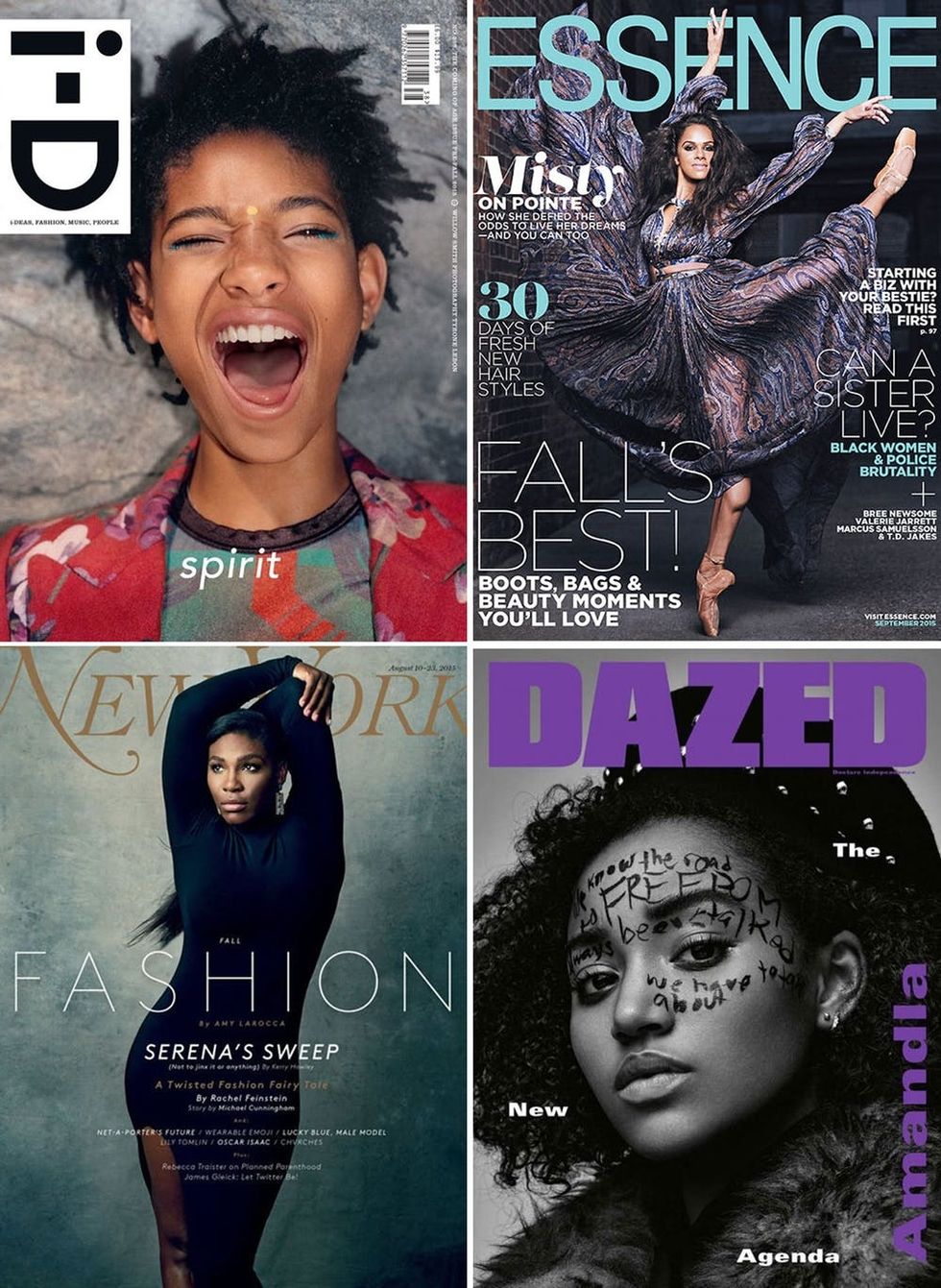 In addition to this welcome shift in September issue covers, we've also noticed more attention being paid to non-celebrity women in glossy mags. Elle's September issue showcased 35 women under 30 who are uber successful in their respective industries (our own Brit Morin was included!). Redbook also went a similar route, using the winners of their second annual Real Women Style Awards on their cover. If these changes are going to be concurrent with the issues published throughout the rest of the year, you can go ahead and sign us up for subscriptions to them all.
What's your favorite September issue cover you've spotted so far? Share with us in the comments below.
(Photos via Dazed, Redbook, NY Mag, Essence, i-D, Shape, Vogue and Self)
Cortney Clift
Cortney is the senior writer and special projects editor at Brit + Co. She typically covers topics related to women's issues, politics, and lifestyle. When she's not buried behind her computer you'll find her exploring New York City or planning her next big adventure.