Who is Your Favorite Makeup Blogger?
Oct 29, 2013
Hot off the heels of scouring the web for Halloween makeup, we want to hear from you on where you turn for makeup of all kinds. Do you swear by Michelle Phan? Love the girls at The Beauty Department? Whoever you fancy, we want to know.
---
Share a link to your favorite makeup blogger's website, YouTube channel, or blog in the form below.
We can't wait to see whose stylish tips and tricks make the cut. We'll post your favorites right here in the next week or two!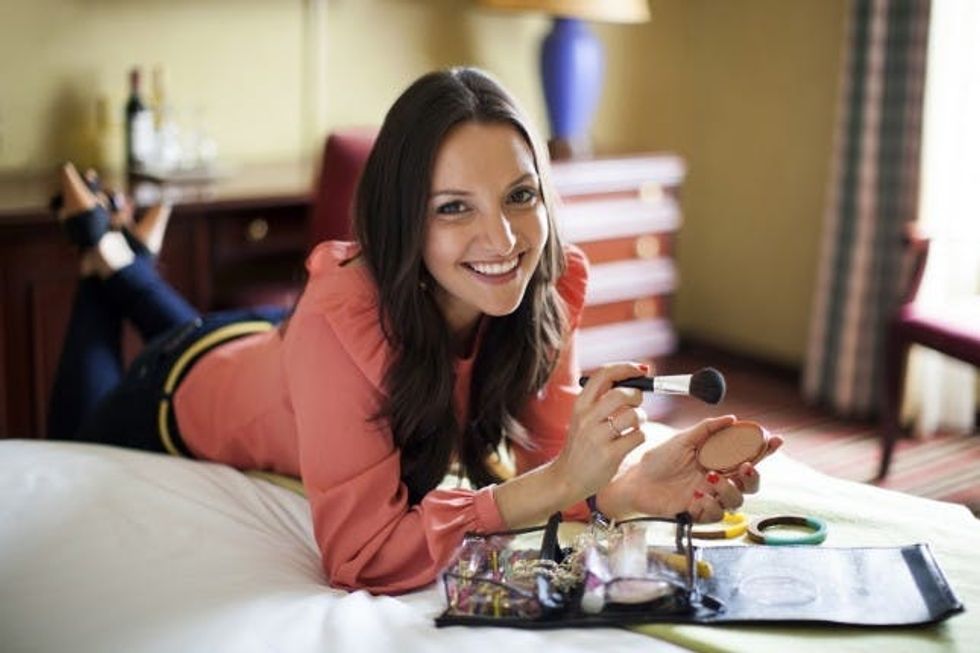 Are you reading this on mobile? This submission feature does not yet work on mobile devices – stay tuned! And you can always head to the web to share links to your favorite makeup bloggers there.
Anjelika Temple
As Co-Founder and Chief Creative Officer of Brit + Co, Anjelika Temple brings her voracious consumption of all things creative and colorful to DIY projects, geeky gadgetry finds and more. When she's not DIY-ing her heart out, you'll find her throwing dinner parties with friends or adventuring with her husband David, their daughters Anokhi and Indira, and their silly dog Turkey.
Makeup
If you lack a certain way with words, then perhaps you can rely on showing how you feel this holiday season with an artful greeting card you can make at home! Brit dropped by our crafting studio where we teamed with Camp by Walmart to create a choose-your-own-adventure holiday card tutorial. In the interactive video, it's up to you to decide what type of card you want to make — sentimental, or stylish? Three-dimensional, or keep it simple? After you've selected your design vibe, Brit helps you assemble it all together so your last-min card is ready to send. Get ready to pick up a few new DIY tricks when you watch the video now!
Holidays