Britney Spears and Her Mini-Me Son Are Trying THIS New Hair Trend
Aug 10, 2015
No matter what *you* think, we consider Britney Spears a pop queen forever around here. Also a dancing queen (duh). Over the weekend, in between performances for her Las Vegas residency Piece of Me (which I-I-I wanna go-oh-oh to), the singer-dancer-supermom [the hyphenates could go on from me] added another title to that list when she shared a snap of her recently dyed hair. All hail Britney Spears, eternal hair queen, dip dyeing into the colorful hair trend with a new twist.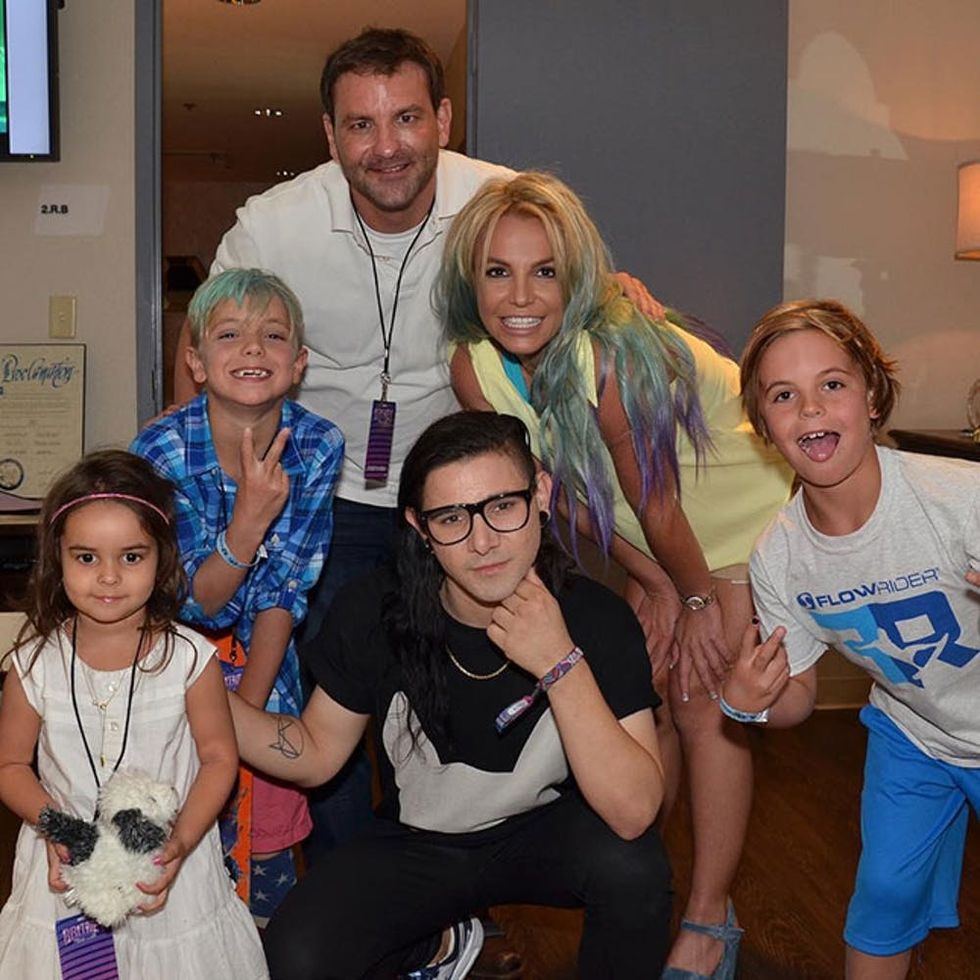 ---
Posing alongside Skrillex, her sons Sean Preston and Jayden James, her brother Bryan and niece Sophia, the pop star gave the best peek yet of her newly tinted tresses. Seriously Brit Brit, you gotta give us more (aka better) Instagram snaps because we could barely tell what was going on the last few times you switched up your hair <3 We obviously won't hold it against you though.
What say you? Was the inspo behind the ombre pastel locks the mermaid trend? My Little Pony hair? Sand art locks? Rainbow tresses? Or was she just being cool and going pastel for fun?! Whatever the case, it was her prerogative — and apparently it was Jayden's too. Check out that merman look from the 8-year-old! Here's hoping the pretty girl tries all of 2015's hottest hair trends.
Do you think Britney Spears' new pastel locks are criminal or a 20 out of 10? Share your thoughts in the comments.
(Photos via Kevin Mazur/Getty + @britneyspears)