10 DIY Burrito Bowls That Are Better Than Chipotle
Sep 11, 2015
We love Chipotle as much as the next person, but we just can't validate eating there every day. For the days that we don't, these burrito bowls are (dare we say it?) better than our beloved Chipotle. Take the time you're not walking or driving to your nearest taco chain to experiment with things that you can't find on the menu — with everything from shrimp and fish to grilled tofu and even quinoa. You won't regret it!
---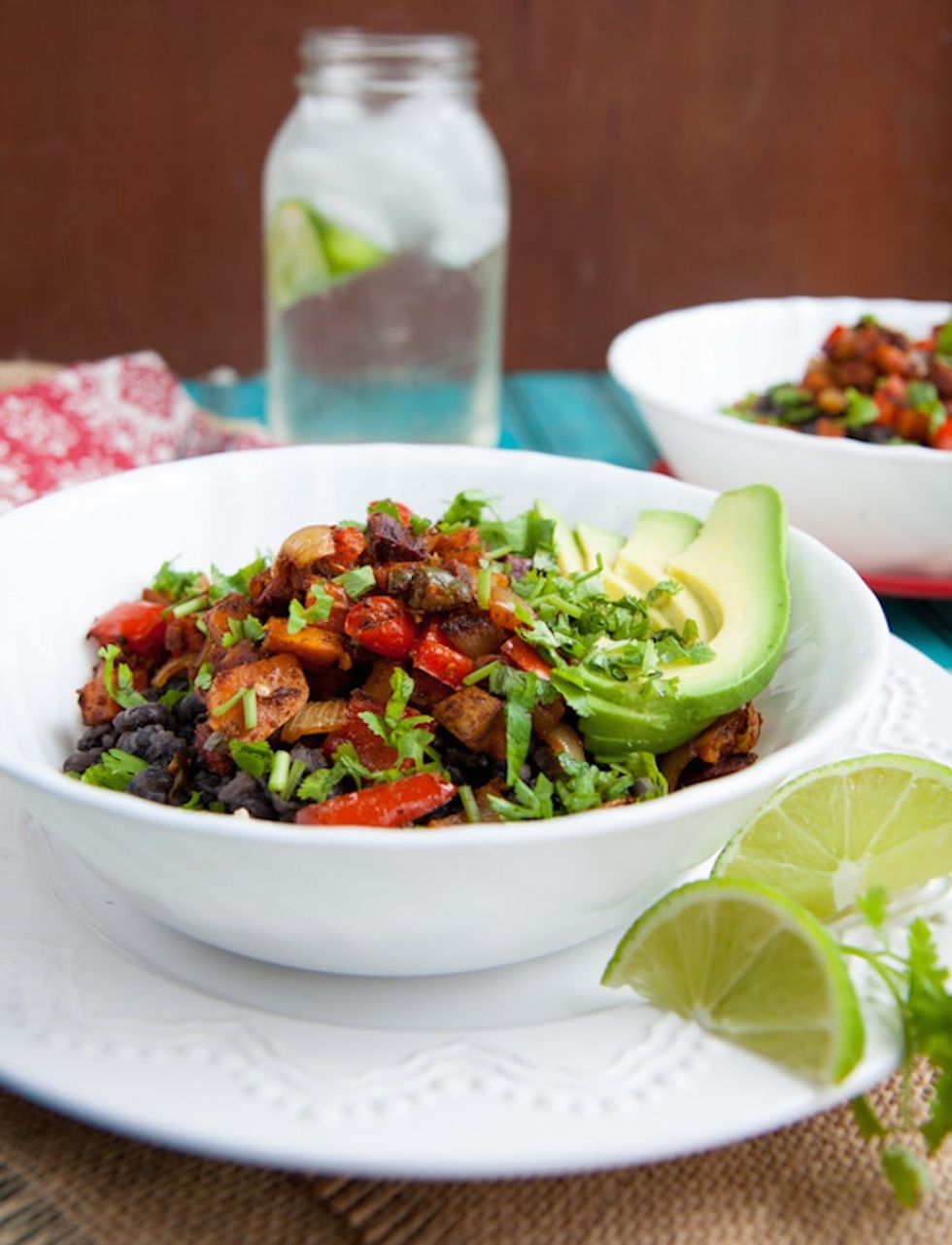 1. Roasted Veggie and Black Bean Rice Bowl: If you're looking for a vegan alternative to the burrito bowl, look no further. This recipe is even better because you can have the leftovers for lunch all week long. (via Back to Her Roots)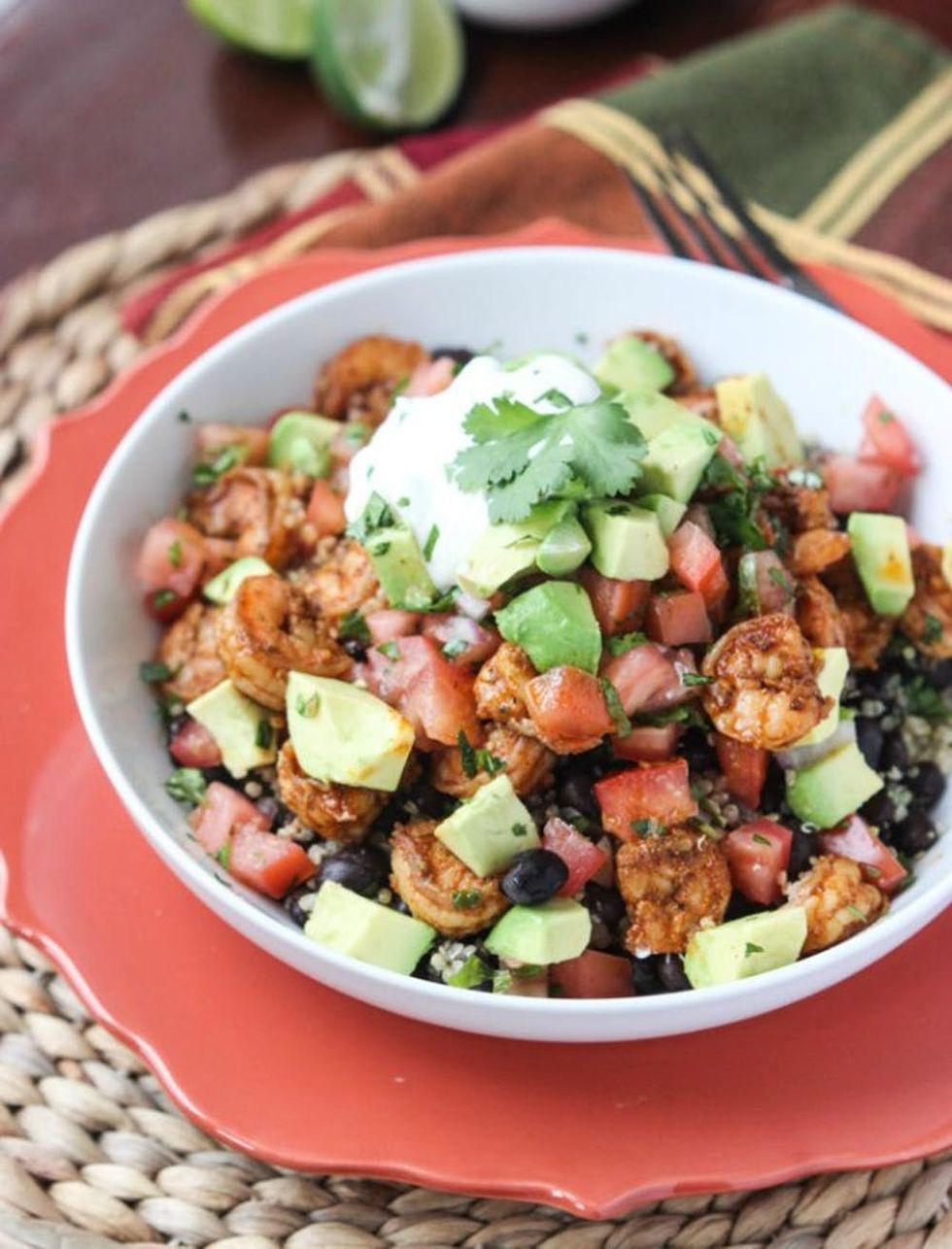 2. Shrimp and Cilantro-Lime Quinoa Burrito Bowl: If you've hit your quota of rice, swap it out for quinoa in this tangy, spicy recipe. (via Little Broken)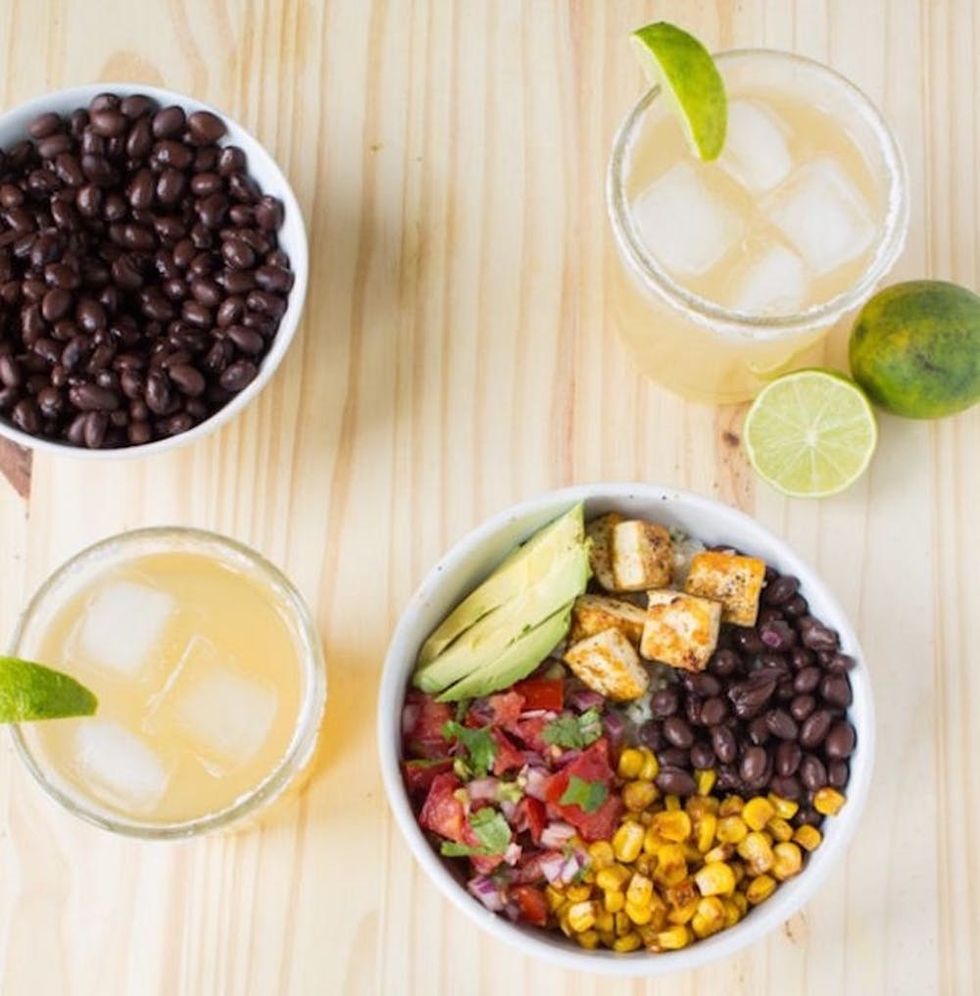 3. Chipotle-Inspired Vegan Burrito Bowl: Craving tofu AND burrito bowls? Whip up some homemade salsa and seasoned rice, and add black beans for a protein- and fiber-packed burrito bowl. (via The Foodie Dietitian)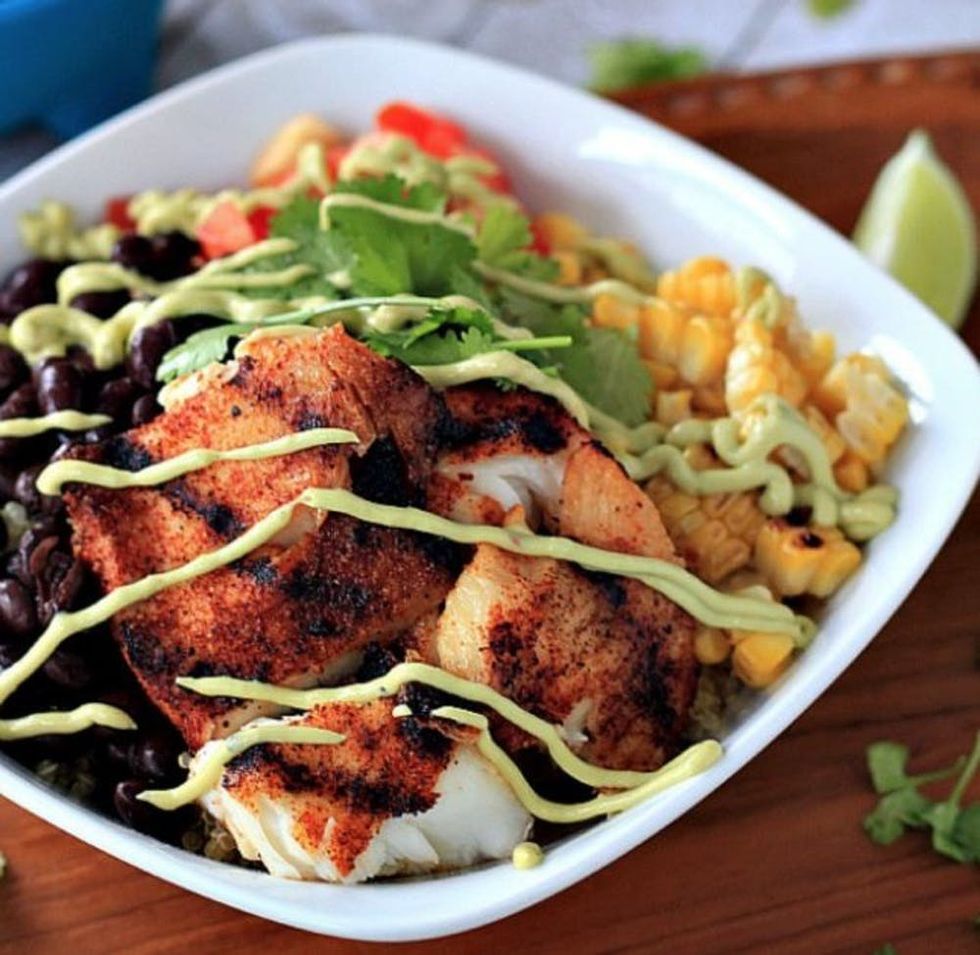 4. Grilled Tilapia Bowls With Chipotle Avocado Crema: Okay, we have one little gripe with Chipotle: no seafood options! This recipe has the solution with grilled tilapia, grilled corn and loads of fresh veggies. (via Love Grows Wild)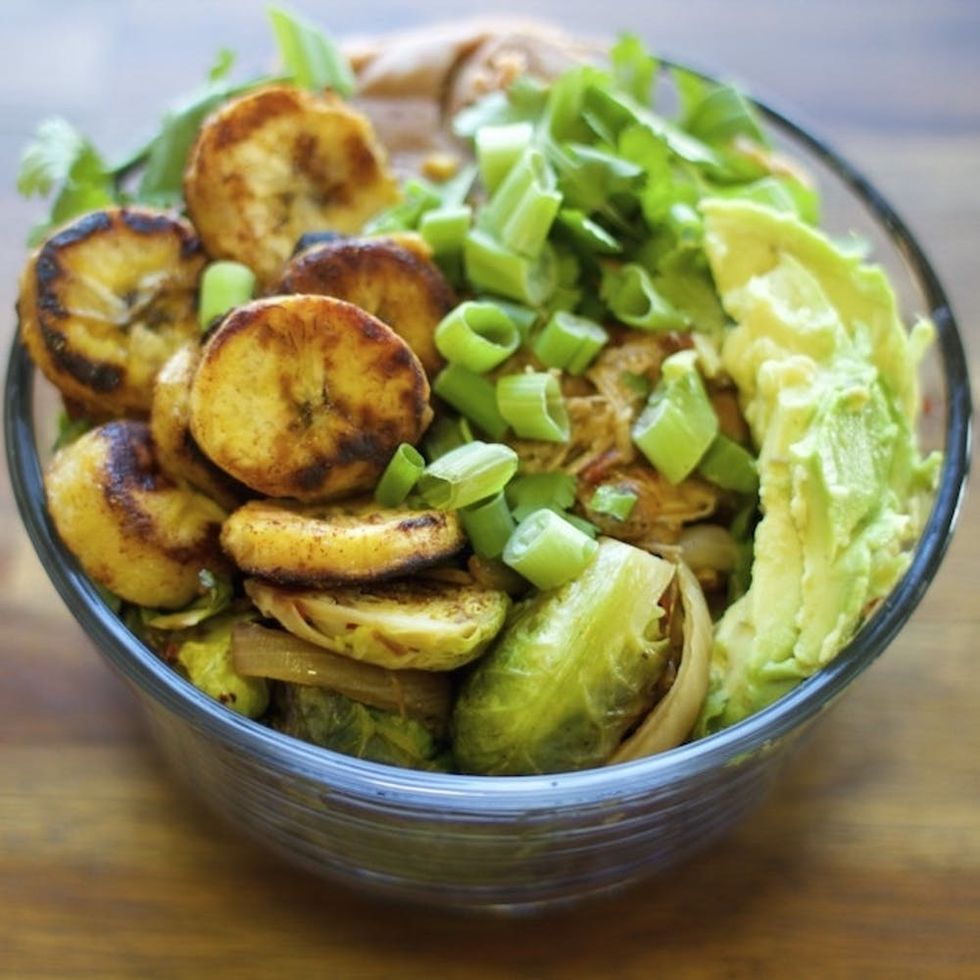 5. Chicken Adobe Burrito Bowl With Roasted Plantains: If you ask us, plantains take any Mexican recipe to the next level. Stick chicken in the slow cooker before you head to class or work and have a healthy, protein-rich dinner ready when you get home. (via Almost Getting It Together)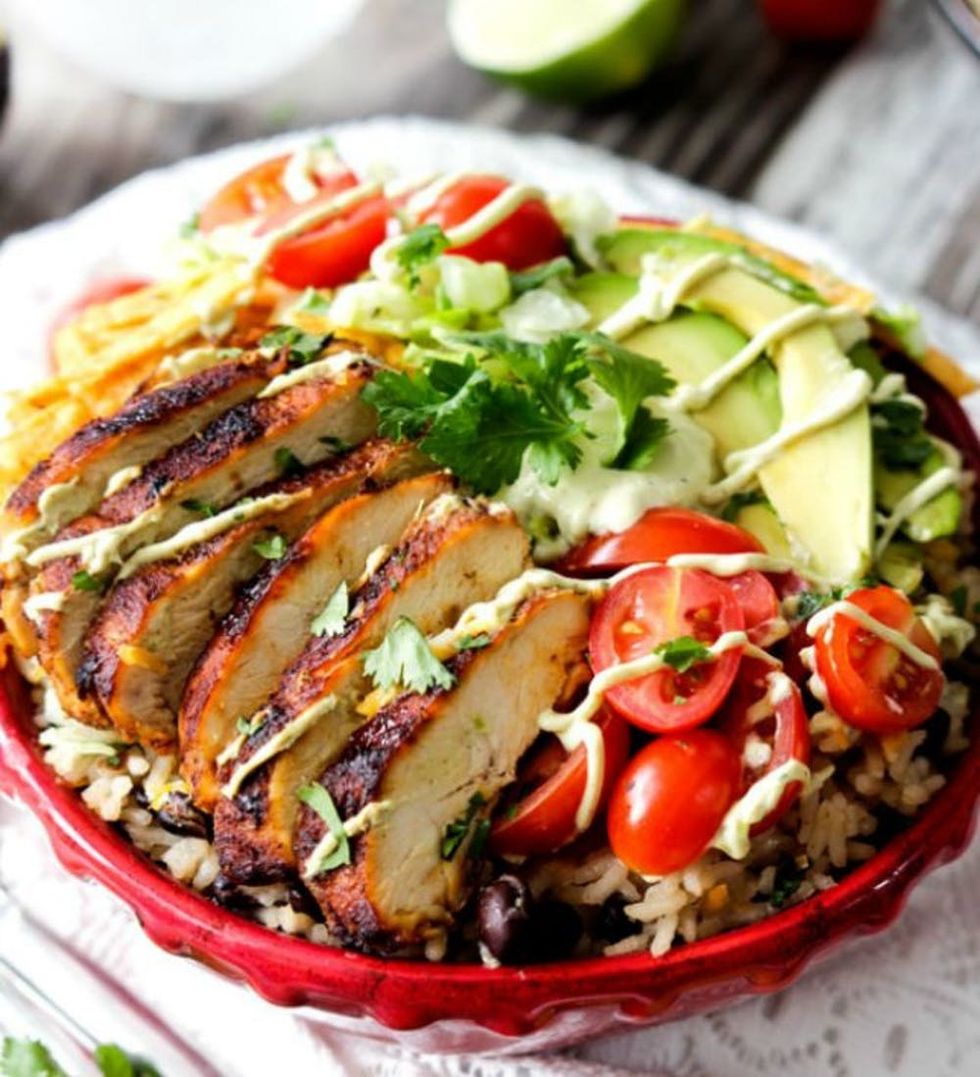 6. Fiesta Ranch Chicken Burrito Bowls: We don't take the description "explosion of flavor" lightly, but this recipe definitely fits the bill. Cilantro-lime rice, marinated chicken and an avocado ranch sauce make this a dinner you'll want to recreate over and over. (via Carlsbad Cravings)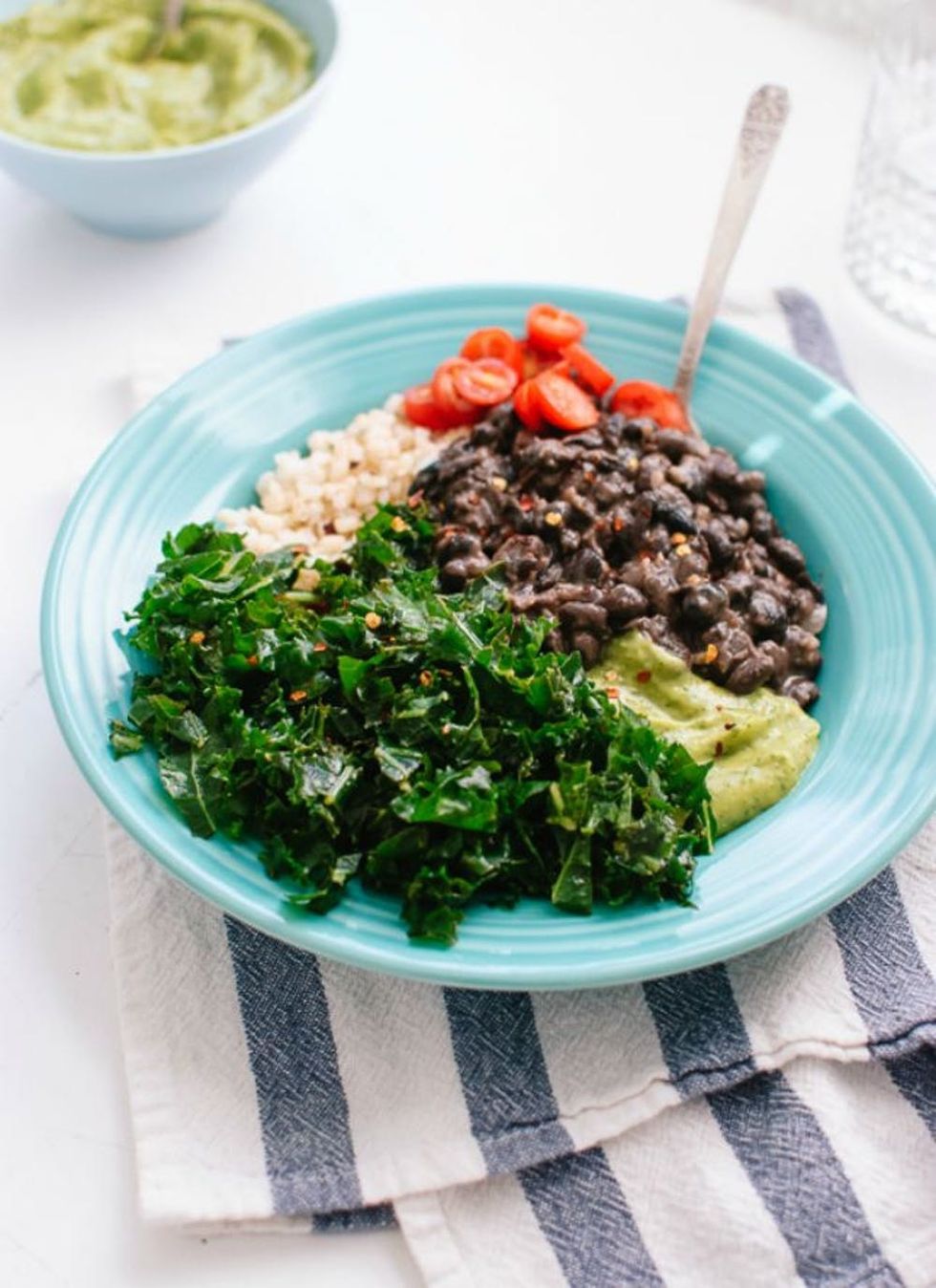 7. Kale, Black Bean and Avocado Burrito Bowl: Guac isn't extra with this homemade dinner. Lime-marinated kale, seasoned black beans, brown rice and avocado salsa verde make this gluten-free and vegan burrito bowl extra tasty. (via Cookie and Kate)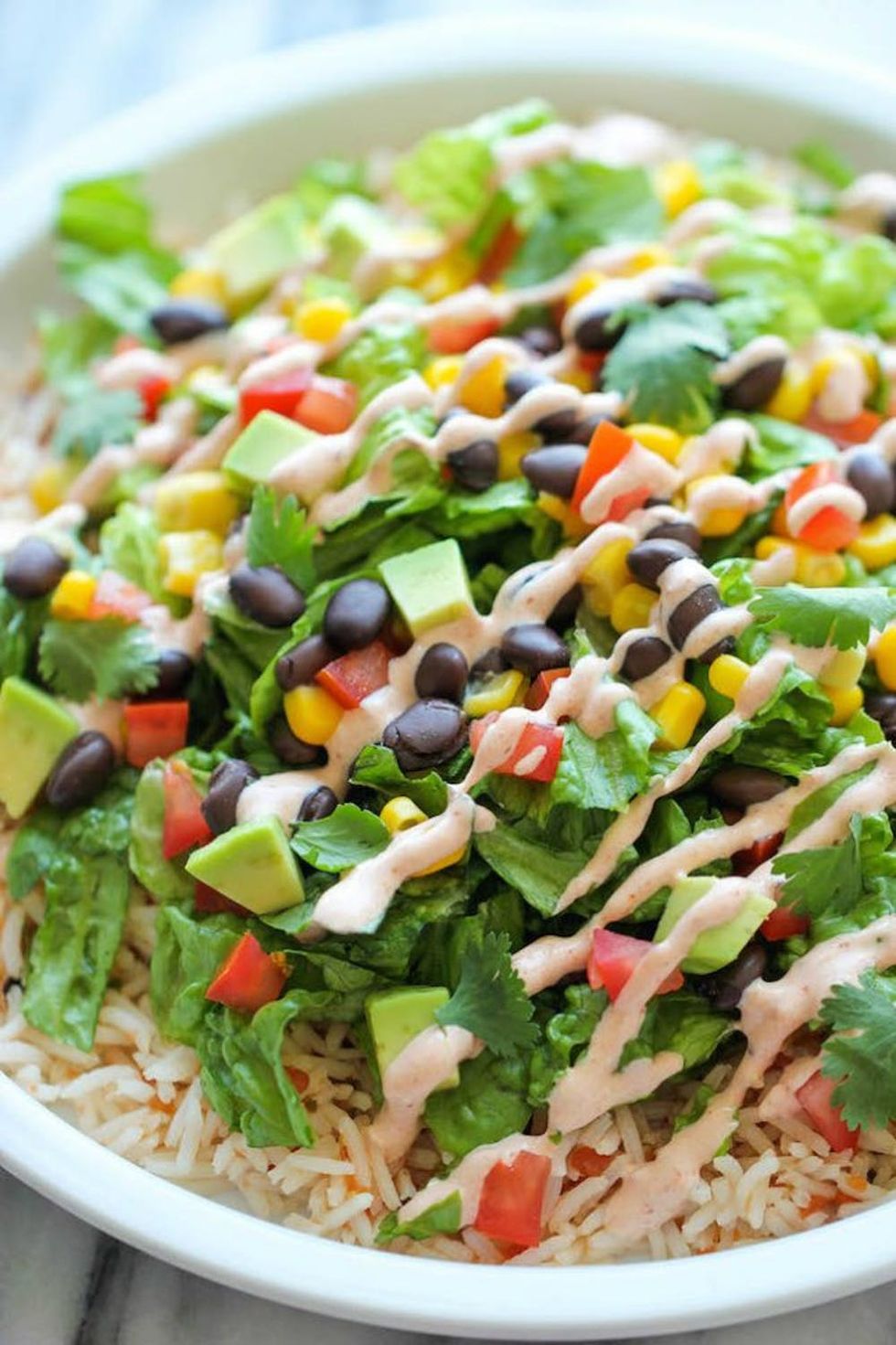 8. Easy Burrito Bowls: Don't let the prep of burrito bowls scare you away! You can whip this one up with a chipotle cream sauce in less time than it takes to wait in line. (via Damn Delicious)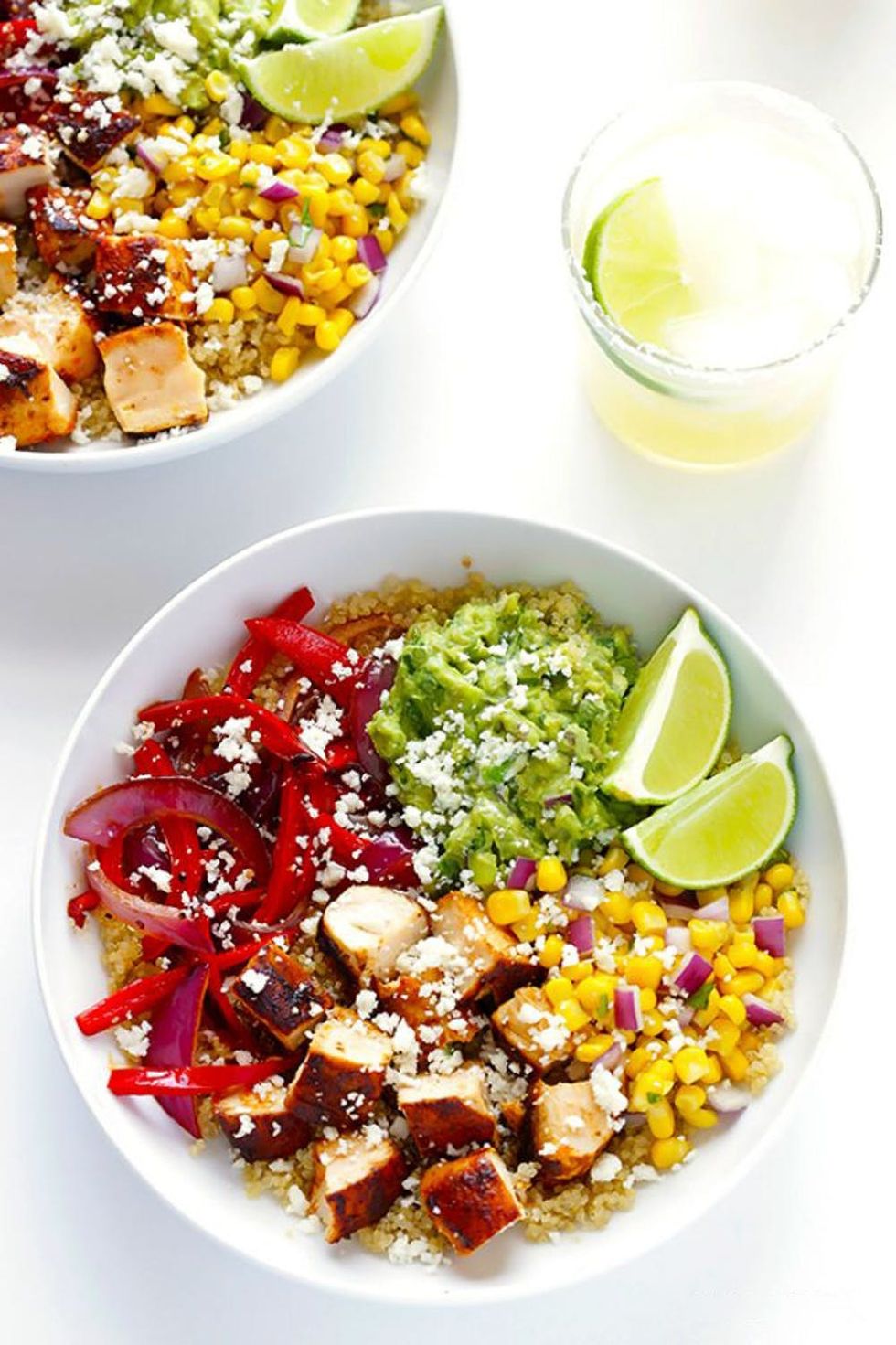 9. Chicken Quinoa Burrito Bowls: Don't live near a Chipotle? These bowls are easy to make, naturally gluten-free and full of the tastiest fresh ingredients. (via Gimme Some Oven)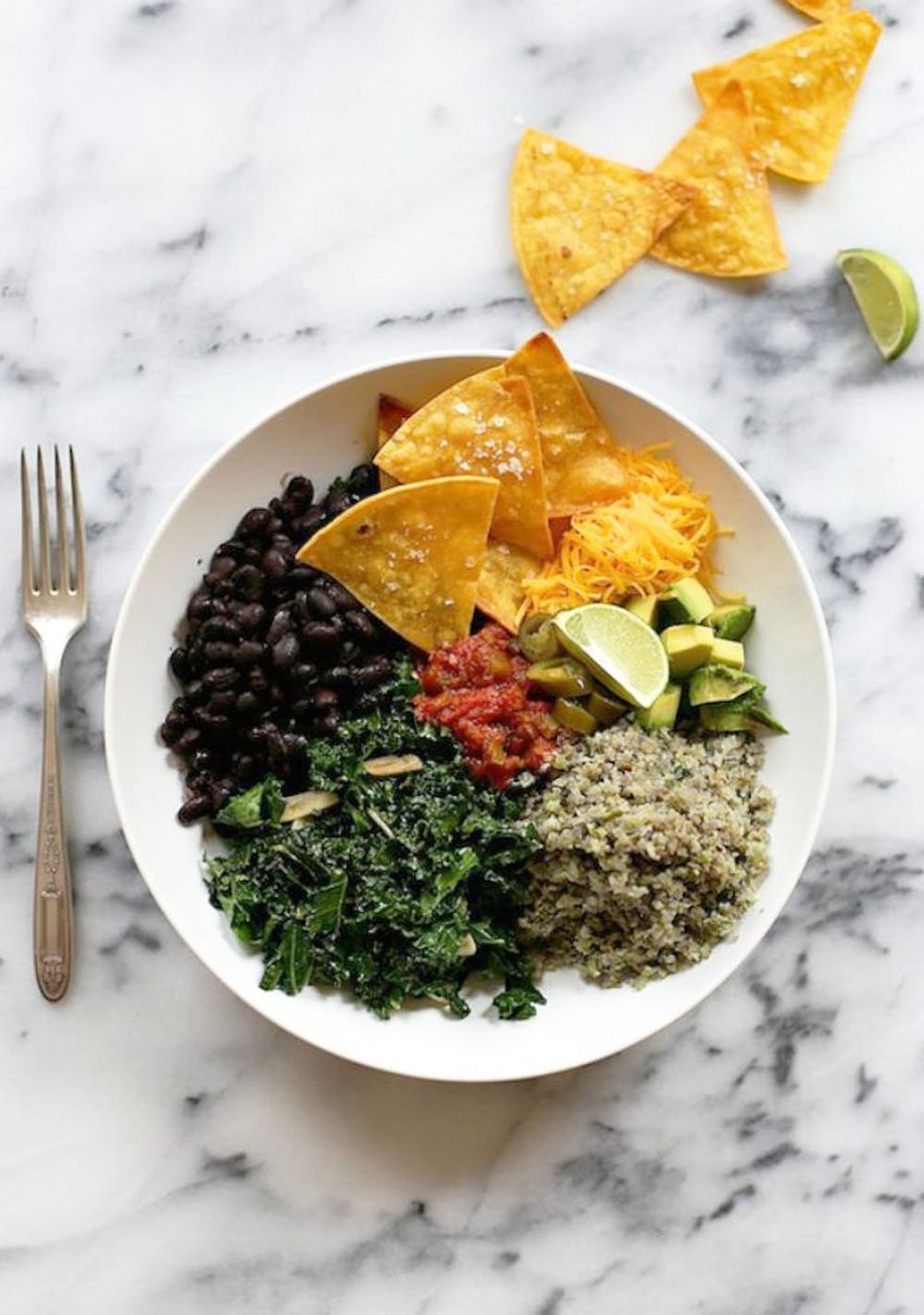 10. Cauliflower Rice Burrito Bowl: Paleo friends, you can get in on the fun too with this burrito bowl. Swap in the super trendy cauliflower rice for normal rice and get an extra serving of veggies also. (via Joy the Baker)
What is your go-to Chipotle order? Do you ever make burrito bowls? Let us know in the comments below!