Now You Can Create Beautiful Chalkboard Lettering Too (+ Get Some Essentials)
Apr 06, 2017
So you love art and DIYs but maybe you're not sure what your next project should be. Maybe you already went the clothing route or even tried one of our new kits and you want something new and different. We feel you. Sounds like it's time to learn a new skill! If you've been scrolling through your Insta feed lately and have serious creative envy, check out our INTRO TO CHALK LETTERING course in our ONLINE CLASSES section.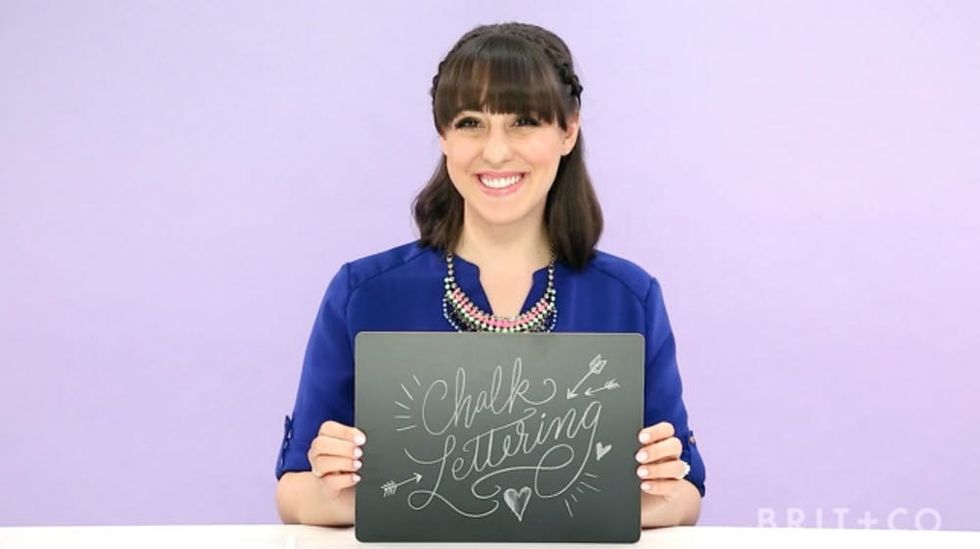 ---
In this course, professional chalkboard artist Valerie McKeehan will show you how to create beautiful letters and combine them into gorgeous phrases and designs. You'll learn how to add emphasis and embellishments to your design that will have you drawing on your local café board or a board for a friend's upcoming wedding in no time!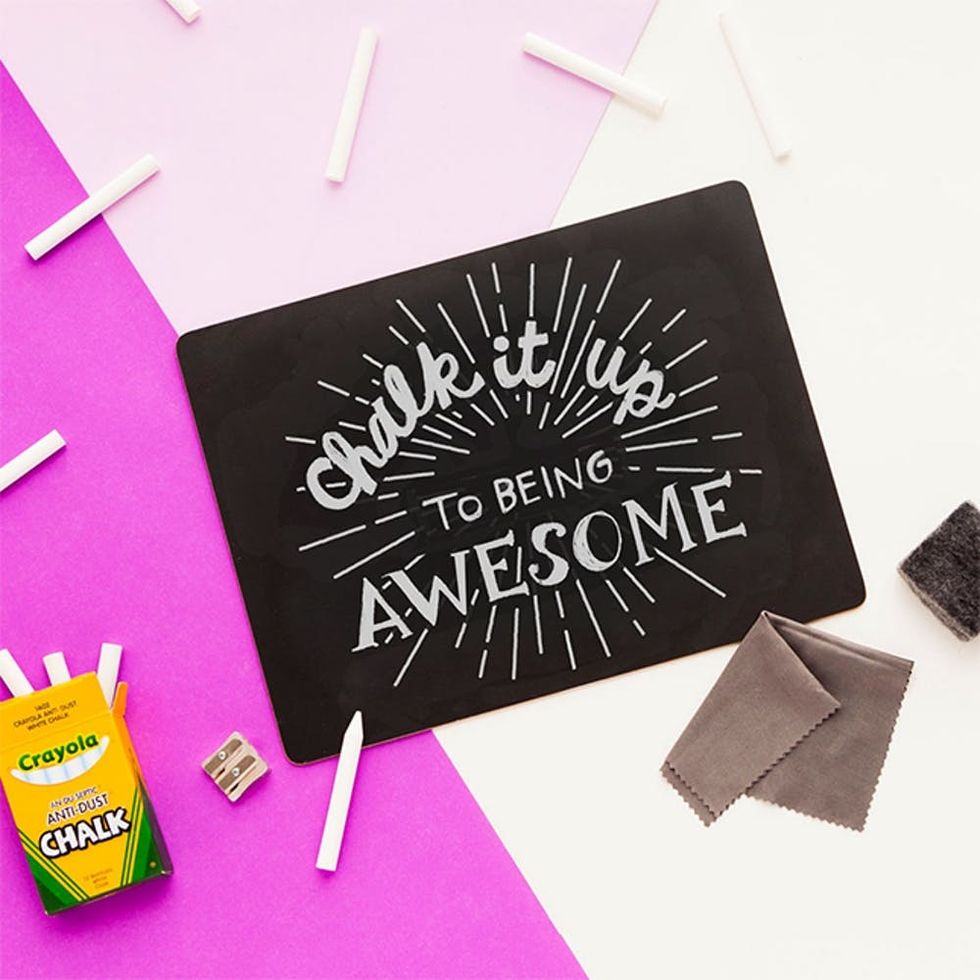 Here's what you'll need.
Materials
ANTI-DUST WHITE CHALK: "Low-dust chalk for use on most chalkboards. Makes clean, smooth lines and erases easily."
FELT ERASER: "The Charles Leonard Multi-Purpose Felt Erasers remove markings quickly and cleanly. They are ideal for use on all dry erase surfaces and for standard chalkboards. These 2 x 2 inch felt erasers can be cleaned with soap and water for long life. Pack contains 12 erasers."
CHALKBOARD: "Create your dream classic vintage look! The wooden frame is carefully coated with the perfect rustic and vintage color that matches with the naturally quarried slate."
MICROFIBER CLEANING CLOTH: "Six black cleaning cloths + six FREE carrying pouches (one per cloth) — durable, high-quality pouches you can keep in your pocket or bag to ensure cleanness of the cloths. You do not want your cloths to accumulate abrasive dust particles!"
2-HOLE PENCIL SHARPENER
PENCIL & ERASER
COTTON SWABS
SMALL BOTTLE OF WATER
SMALL EMPTY BOWL
SCRAP PAPER
Once you purchase one of our classes, it's yours for life! Watch it whenever and as often as you need to.
Show us your finished masterpieces by tagging @BritandCo on Instagram with the hashtag #iamcreative.
Shea Lignitz
Shea can be found in the nearest bookstore or brewery, exploring the great outdoors, or blasting Led Zeppelin. She grew up in the cold and rain of Northern California's redwoods but is currently wandering around Texas.
Online Classes