Chinese New Year DIY Decorations to Bring You Luck
Feb 09, 2016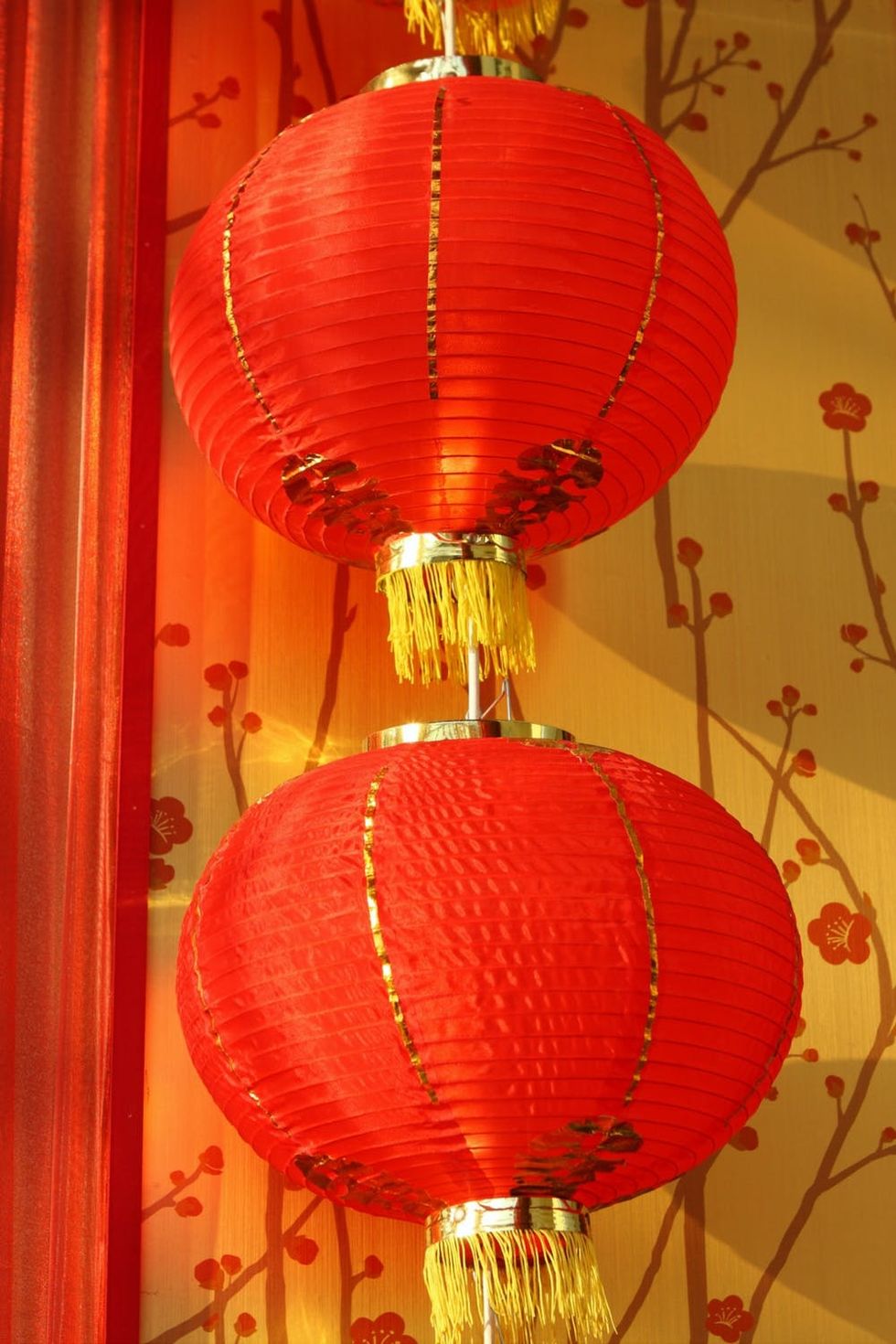 It's the year of the monkey, and the next two weeks are officially party time! So while you are browsing noodle recipes, can we talk decorations? From red lanterns to little red envelopes to red paper firecrackers, you will see that red is a big theme. Red is a significant color, because it is thought to bring energy, happiness and luck. Here are 10 creative chinese New Year decorations you can totally DIY, designed to bring you all three.
---
The hallmark decoration for Chinese New Year is the red lantern. This is especially true on the 15th day of Chinese New Year, which is the Lantern Festival. So, hang some bright red cheerful ones. Pro tip: If you want your lanterns to really shine, get out those Christmas lights you just put away, and hang your lanterns by centering a bulb inside each one.
Another common decoration is the firecracker, because the loud bang is supposed to scare away bad luck. You can make firecracker decorations easily out of red construction paper. String them together with twine and hang them on door knobs.
Finally, no party is complete without little red envelopes (hongbaos). Enclose new bills in small denominations and give one to each of your guests who say the magic words: "Gong Hei Fat Choi!" The red envelopes are intended to bring recipients a safe and peaceful year. Your red envelopes can do double duty as a decoration and a party favor. String them up before guest arrive to create a festive air. At the end of the night as your guests are leaving, pull them down one by one and give them out. Here are 8 more decorations that are supposed to bring luck.
Got a Chinese New Year DIY decoration to share? Tag us on Instagram @britandco. Come on — share the love!
(Photo via Getty)
Sally Jones
Sally Jones is a writer and editor living in New York City. She has worked at many websites including iVillage, Ladies Home Journal, More, Parenting, Cosmopolitan, The Knot and YourTango, in jobs ranging from editor to COO. Renovation and interior design are her
unhealthy obsessions
hobbies. She has renovated every home she's lived in, including the rentals, and like... whoa, who does that? You can catch her at her blog
Renov8or
.
Home News
Still haven't taken up that new creative skills you swore you'd learn this year? Or ready to take your design skills to the next level? Let's say so long to the weirdest year ever by checking those big learn-something-new goals off our perpetual to-do lists.
We've teamed up with Clorox to give you the gift of unlimited creativity now through the end of the year. Once you sign up, you can take as many of our 120+ classes as you want for FREE for one whole month!
Here's how it works:

Head to brit.co/learn and sign up for the "All Access Pass."
Use the code "CLOROXCARES" at checkout to redeem your free month of classes.
You will be automagically signed up for Clorox's email list once you redeem your free all access pass. (It's the #1 Choice for Disinfection!)
Your pass lasts one month from when you checkout. This means you have unlimited access to all the classes during that month.
This offer is valid now through December 27, 2020.
Browse our catalog to find the right class for you, tell a friend and take the class together over Zoom, or organize a 'cocktails + crafts' night with a friend in your bubble so you can learn something new together.
What are you waiting for? Time to start learning all the things!

Thanks to Clorox for making this happen! When it counts, trust Clorox.
Lifestyle