How do you keep your cords in order when you travel? If you're like most, you probably toss them all in a bag, making for one big tangled mess. In the interest of spring cleaning and decluttering our lives, we decided to create our own spin on this clever cord roll recently spotted on Etsy. It's a bit like sushi… for your cords! ;)
---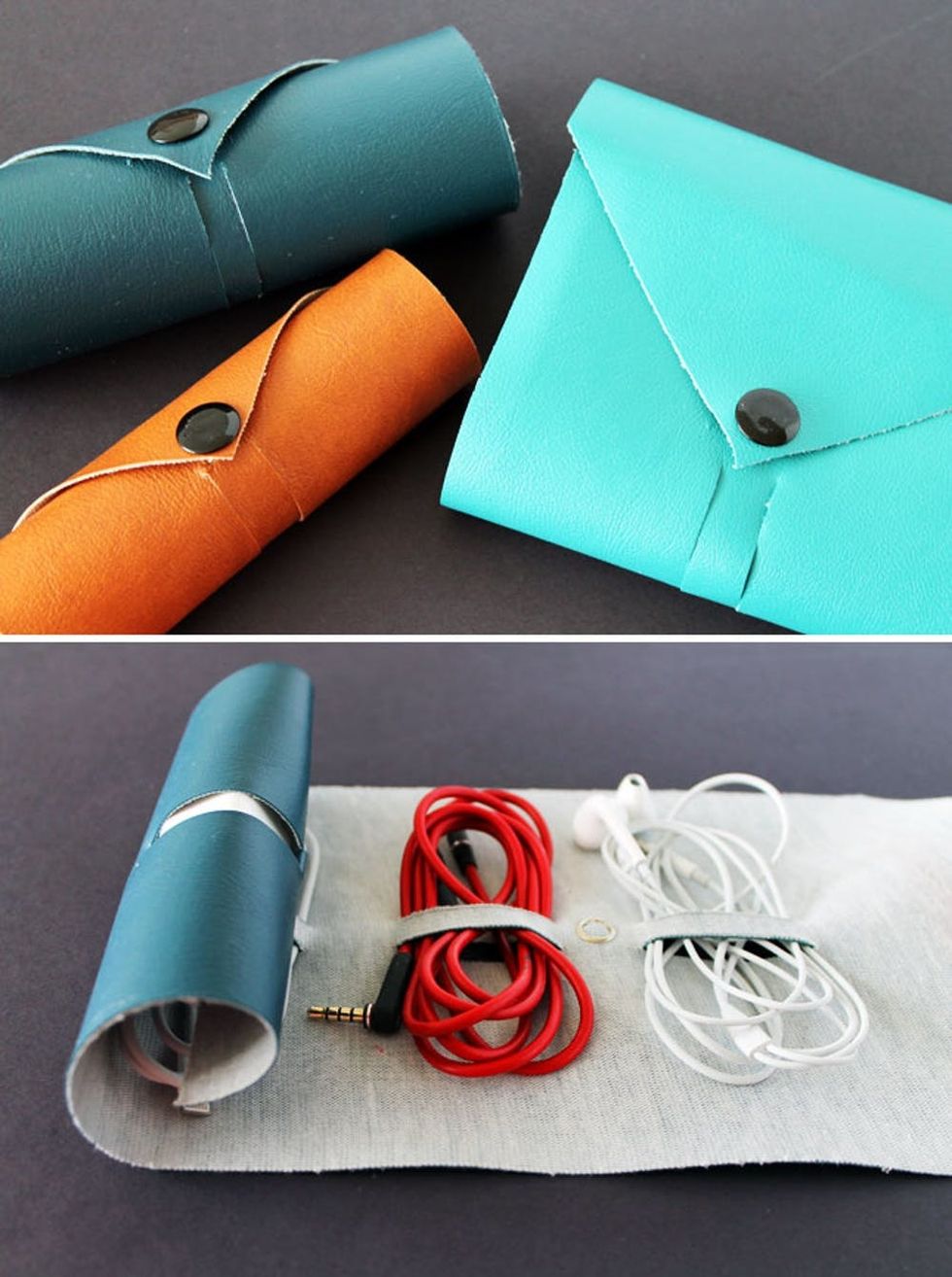 Materials:
– 1/4 yard fake (or real) leather
– snap buttons
Tools:
– xacto knife
– metal ruler
– matte cutting board
– pencil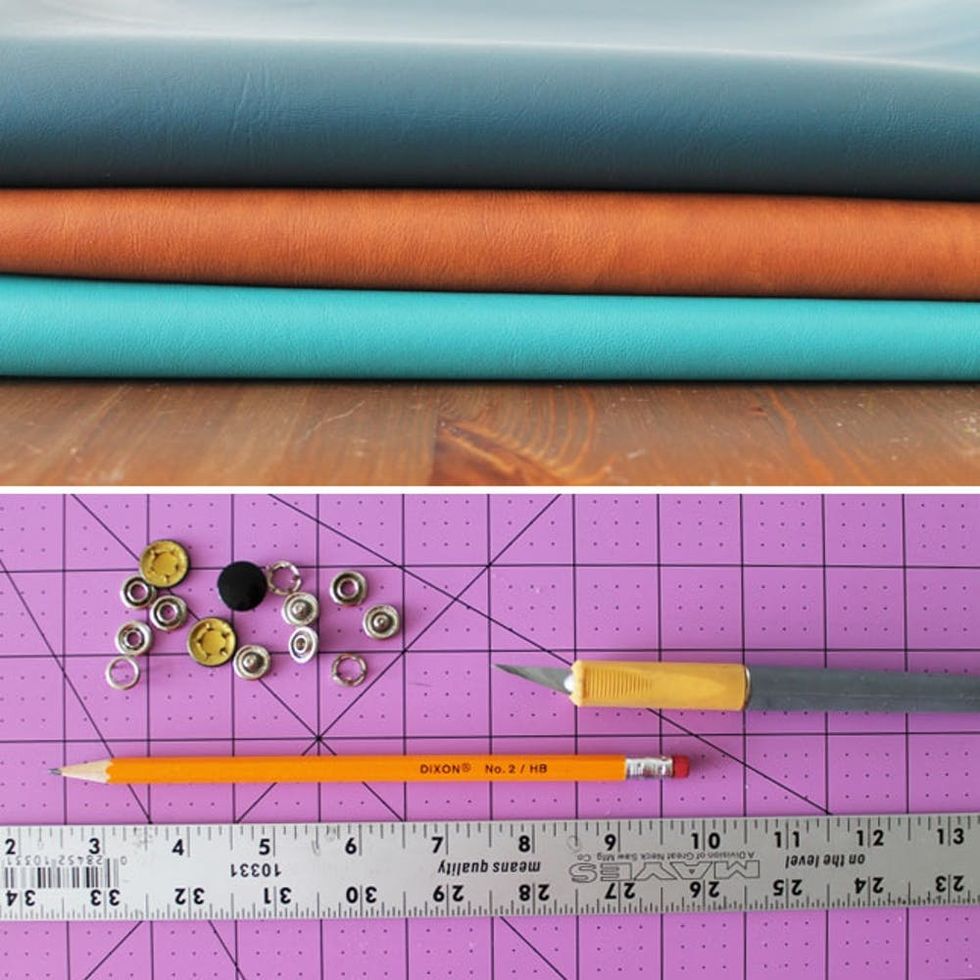 As you can see from the list, the materials for this are pretty straightforward. We created three cord rolls – one small, one medium, and one large.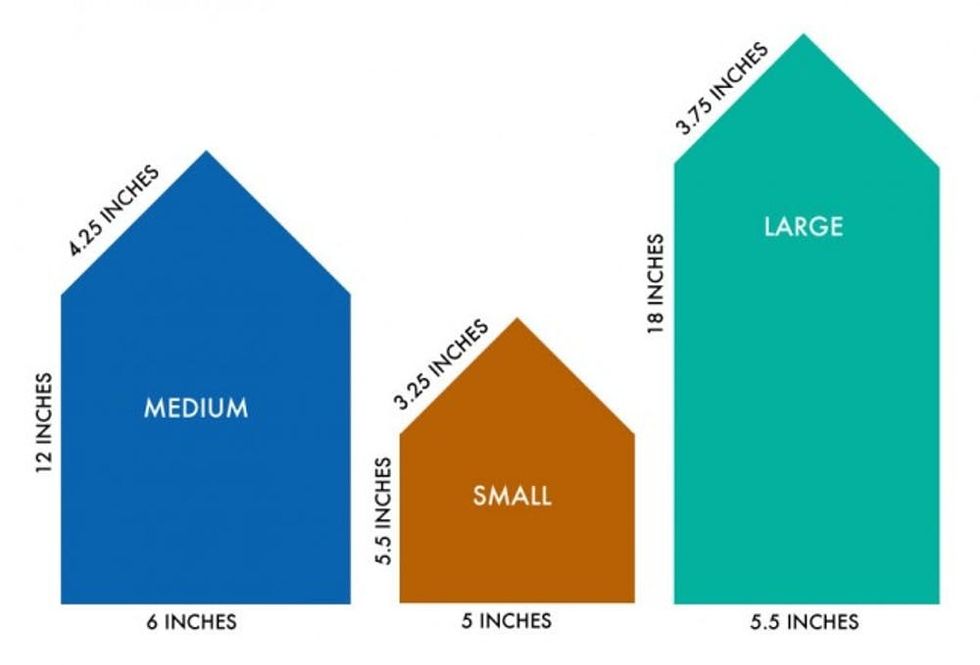 Here is a not-exactly-to-scale but informative illustration on how to measure your material for each option.
1. Medium: Holds a phone charger, headphones, auxiliary cord, and USB cord
2. Small: Holds a wall charger for your phone
3. Large: Holds a laptop charger, headphones, Jambox charger, and more!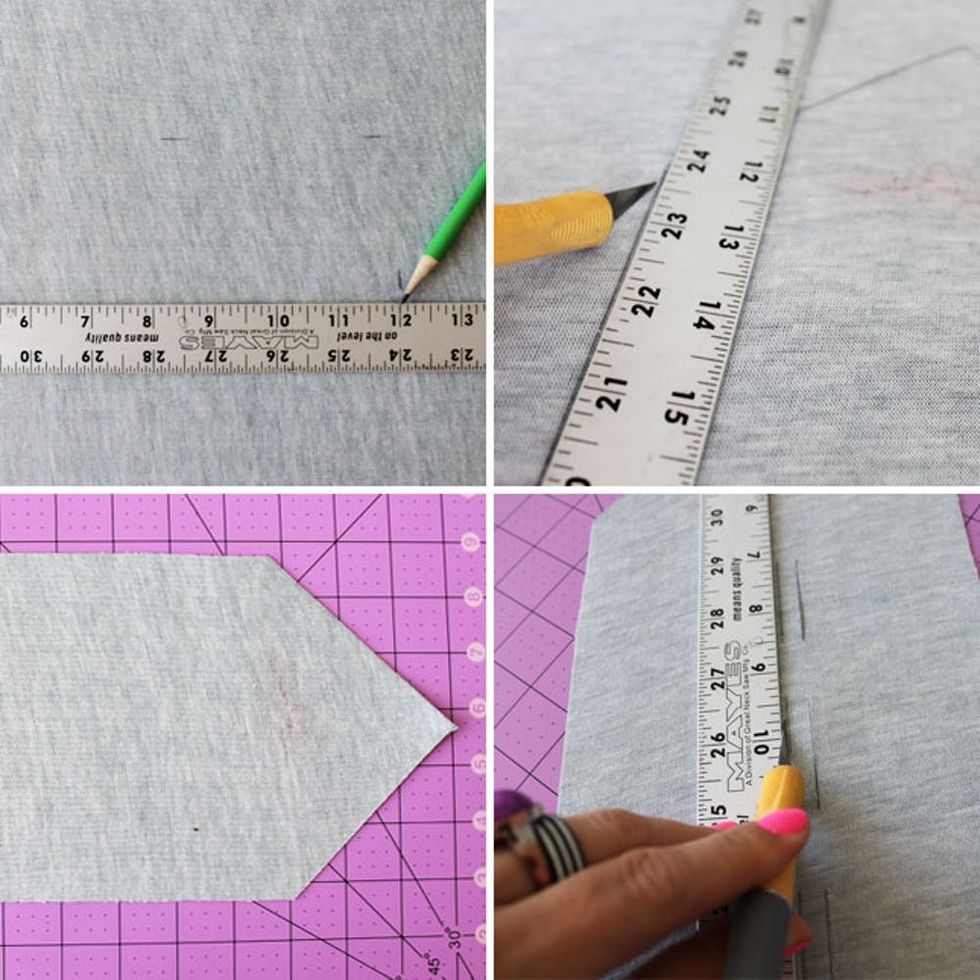 Cut your piece to size. We'll start with the medium. The nice thing about cutting fake leather is that you can use an xacto knife and a metal ruler to get super straight lines. Win!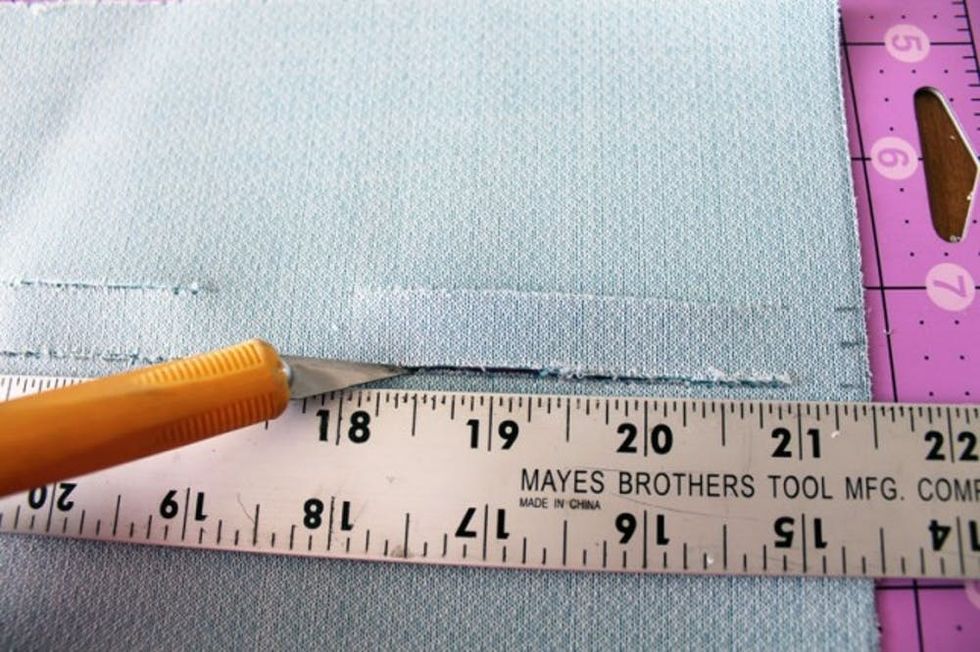 Now that you have your piece, cut small pieces that will act as loops for your cords.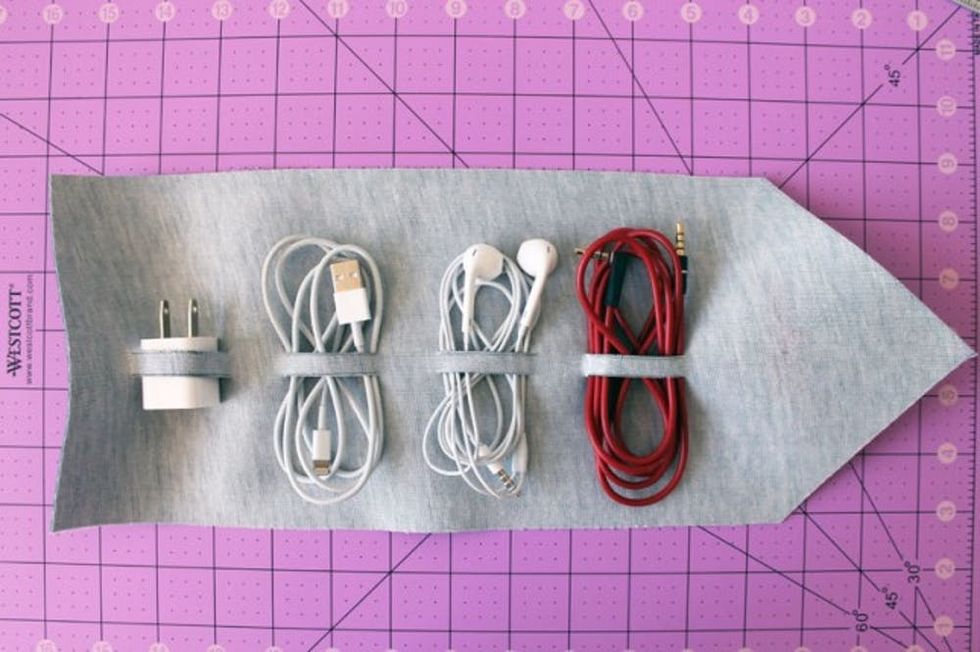 And look at that! Cords and a charger all in a row.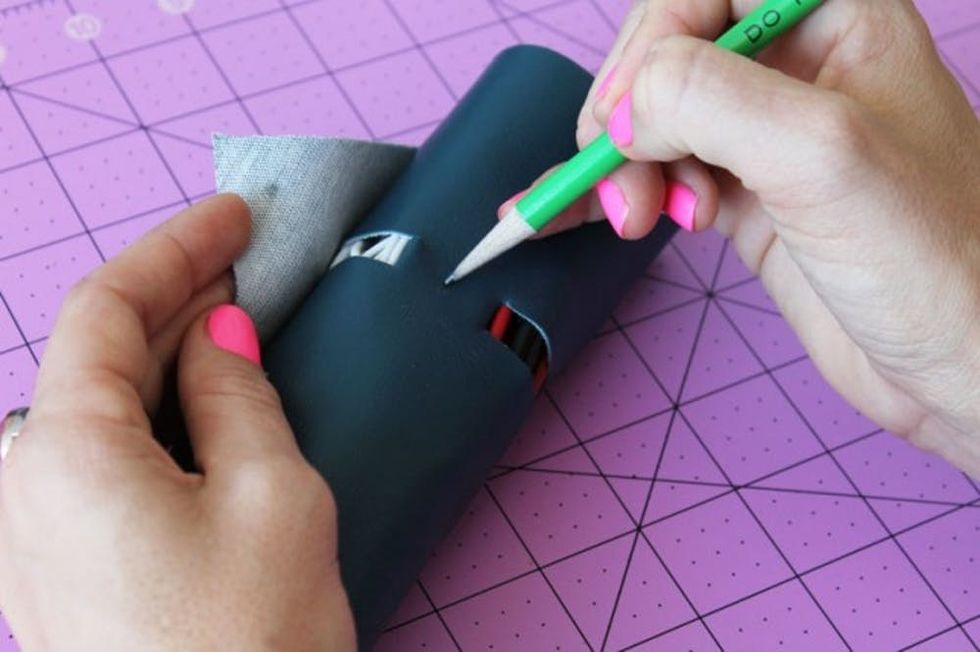 To add the snap, use a pencil to mark the two places that your roll meets. Be sure to do this with all of your cords in place.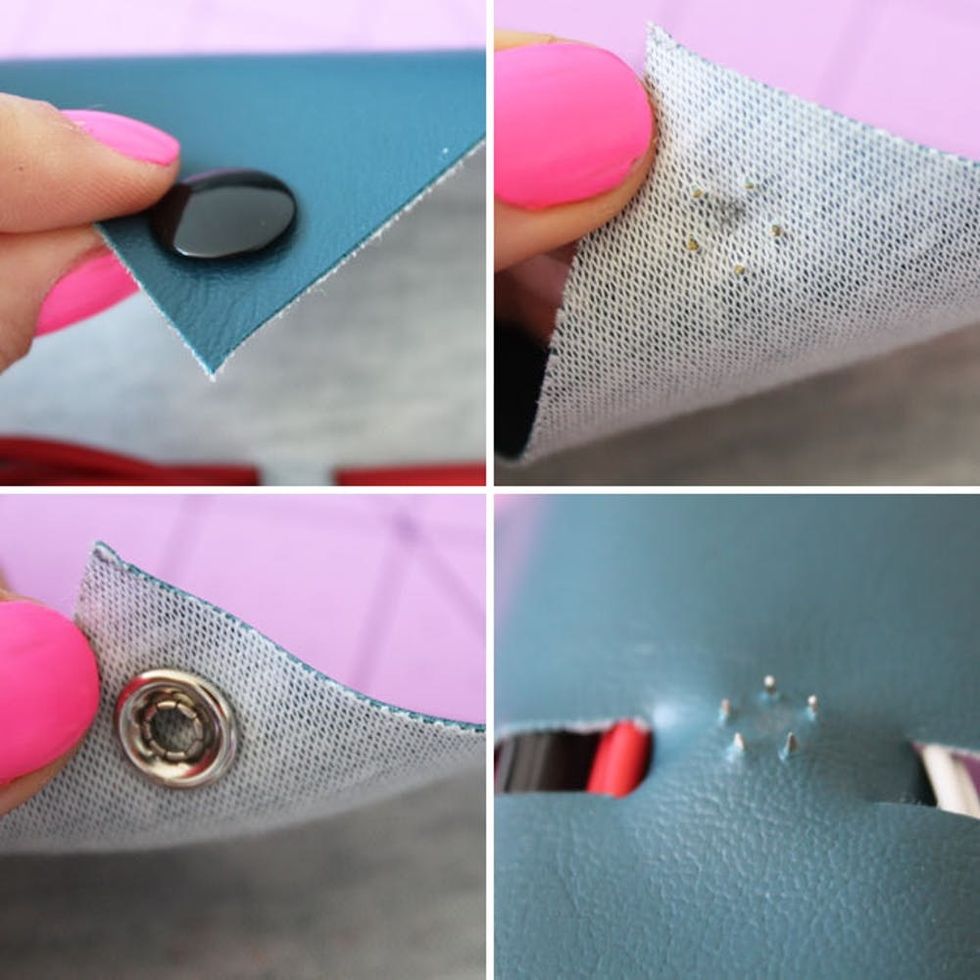 Push snap buttons through and secure both sides.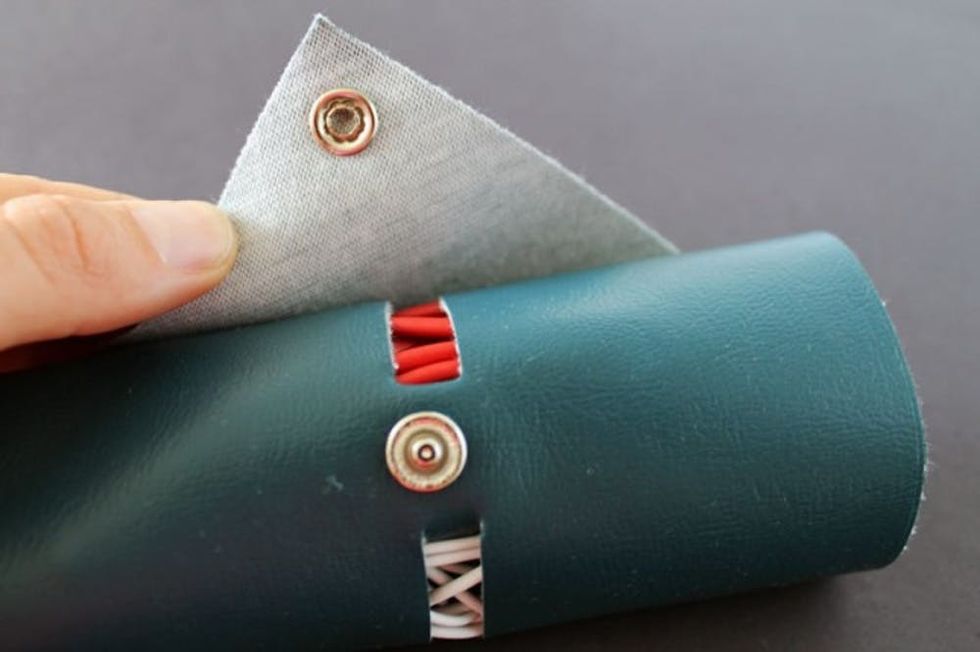 It's a snap!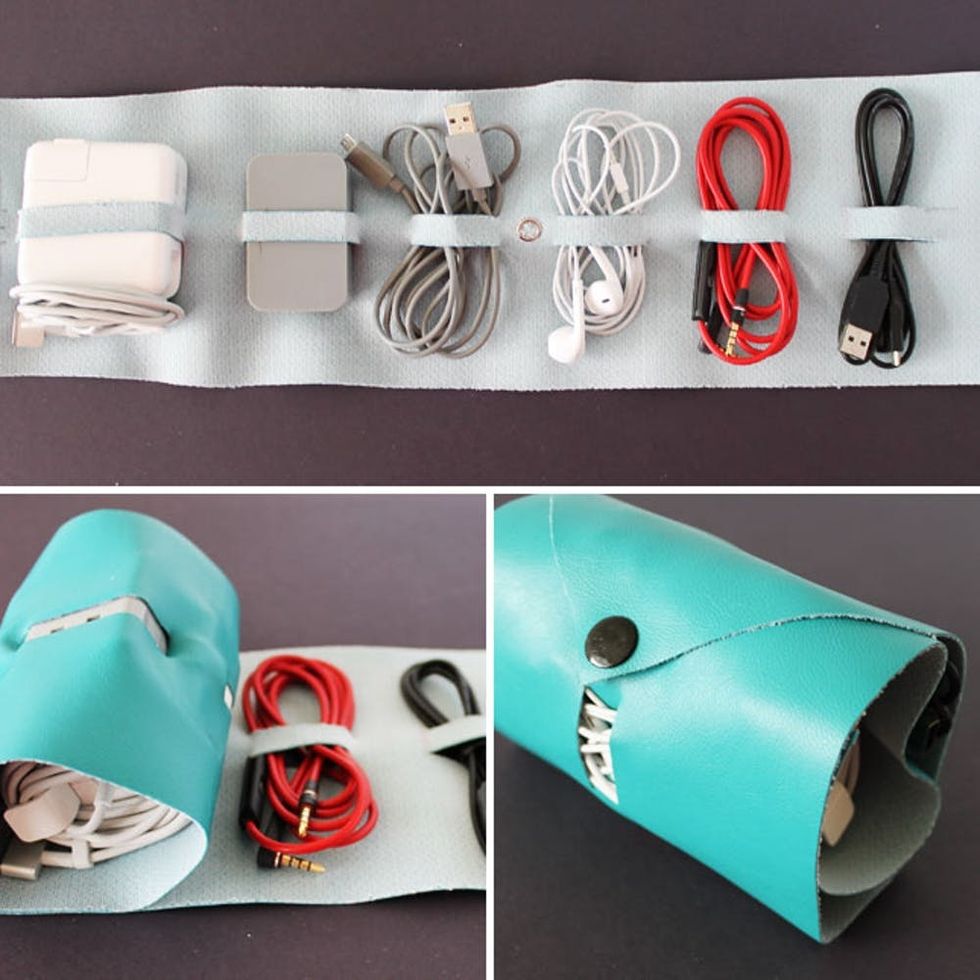 We made a large one in teal.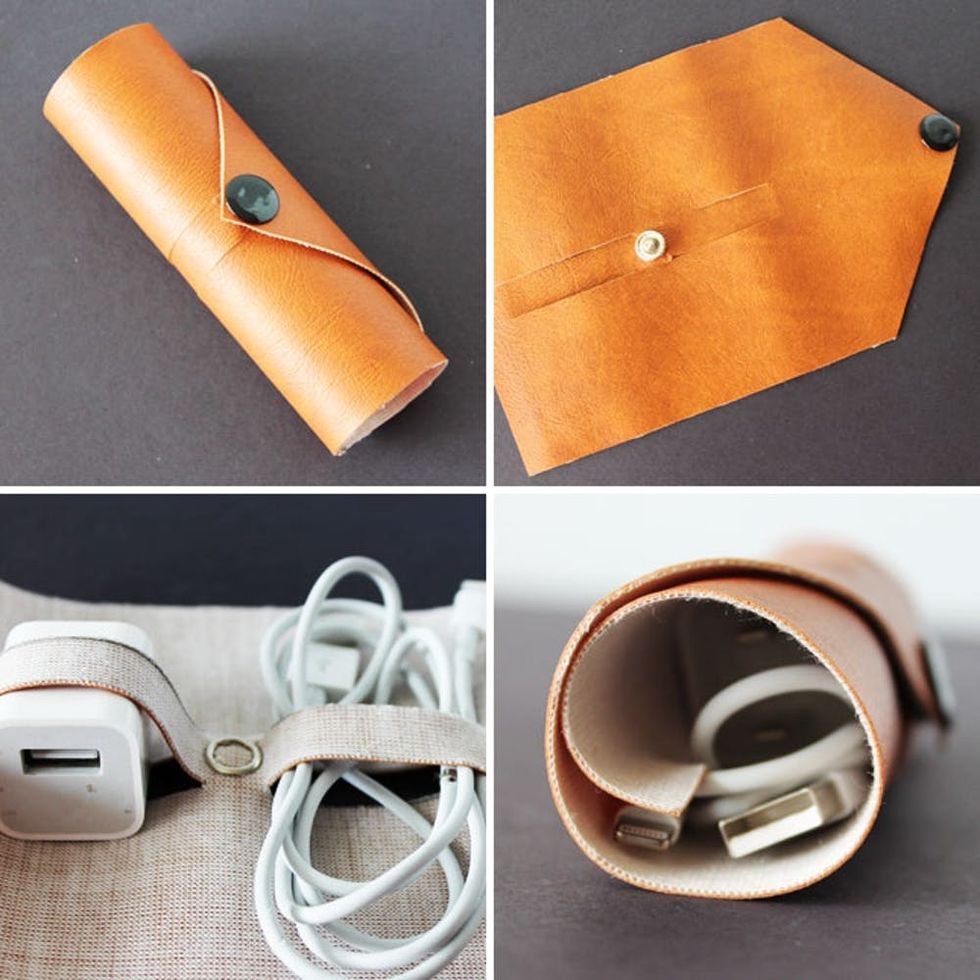 And a little purse-size one in brown.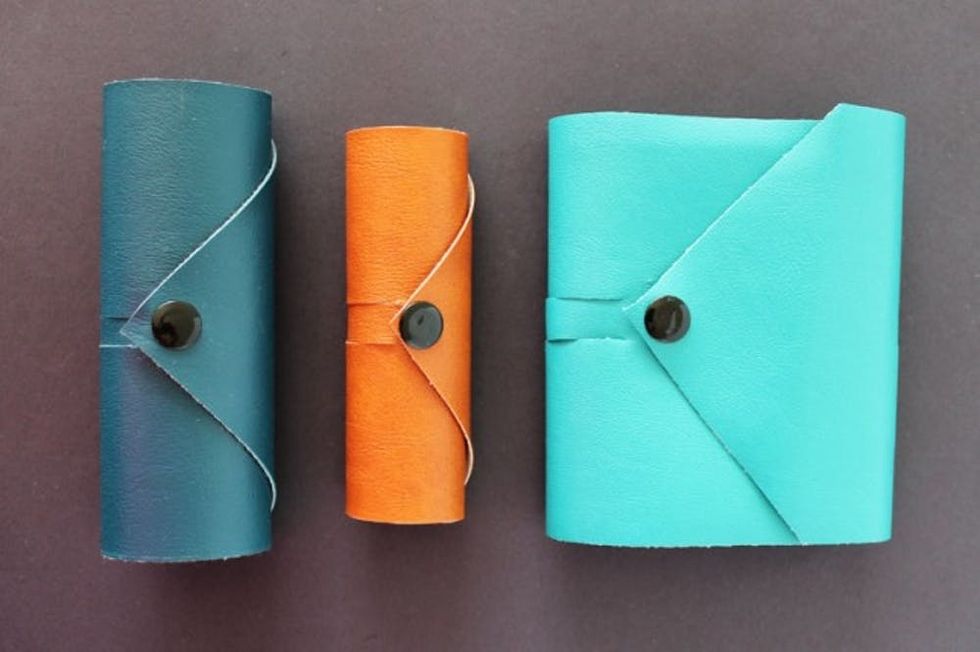 They all look pretty cute together, don't you think?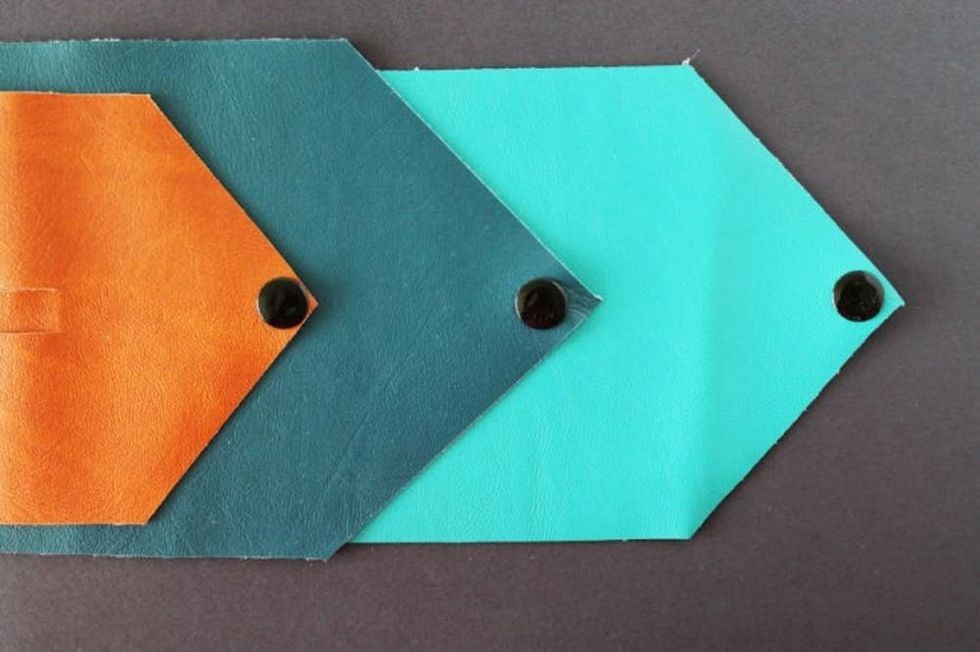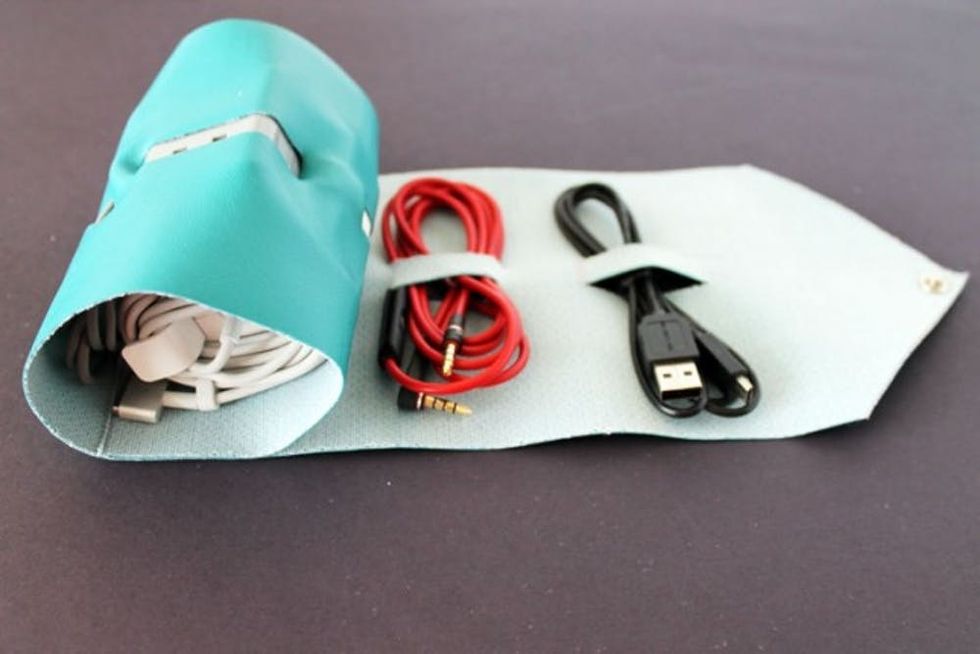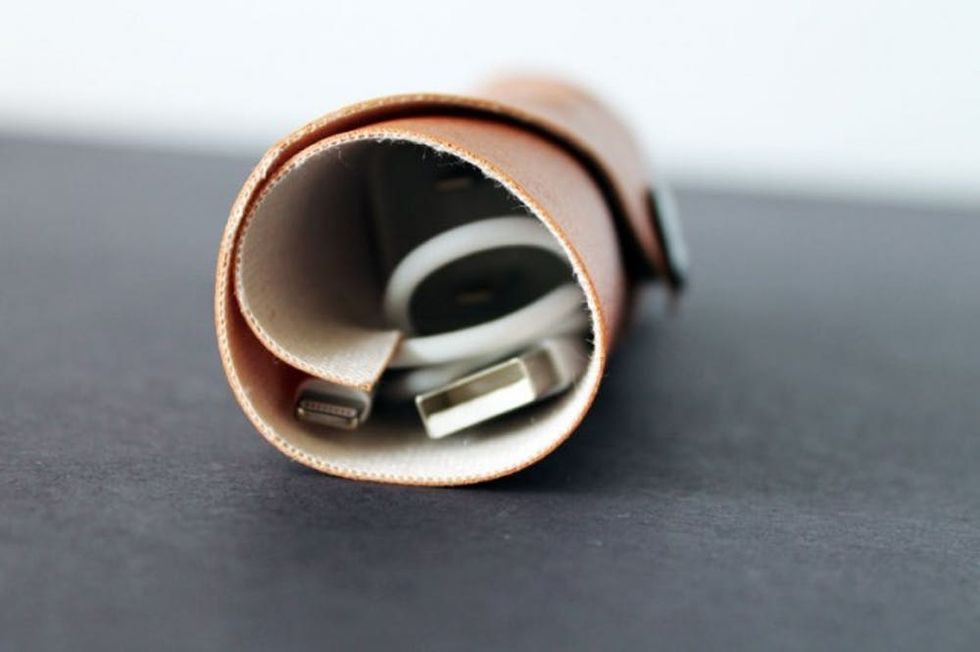 What are your clever ways of keeping cords in order when you travel? Tell us in the comments below.