This Is What a Star Wars Makeup Line Will Look Like
Aug 13, 2015
Star Wars came out in the '70s and we're still over here blissfully making Yoda cookies, having storm troopers officiate our weddings and collectively agreeing to ignore the existence of the prequel series.
---
Star Wars makeup is here and it's as if a million voices suddenly cried out in excitement and were never silenced. CoverGirl is making a line of cosmetics that ask you to chose between the dark side and the light. This collab with superstar designer Pat McGrath is set to hit stores September 4 and, according to Style Caster, will include 10 mascaras, six lipsticks and three nail polishes all meant to correlate with the bad guys or the good guys in the series.
From the looks of it some of these shades take their inspiration from shiny droids like C-3Po or from storm troopers. The lipsticks look a little futuristic for everyday use but would be awesome to wear to the premiere if you want to jazz up your Princess Leia bikini.
You could argue that part of the reason Star Wars has changed so much (for the worse) is because of promotional tie-ins (see: Jar Jar Binks) but these products look totally cool. This is also a cool way for a big company (though not Maybelline — can you imagine the tagline "maybe she's born with it, maybe it's thousands of midichlorians"?) to acknowledge that, yes, girls can be into SciFi too. All we have to say is the force is strong with this one.
For me? This describes my feelings perfectly.
Want do buy this make up do you? Tell us in the comments you will.
(h/t Style Caster, photos via Covergirl)
Molly Sanchez
Molly Sanchez is a writer, comedian and lover of burritos everywhere. She has written for The Bold Italic, Liquid Bread, Thrillist and HelloGiggles. She devotes her time to Bloody Mary research, exploring San Francisco and promoting wide spread shower beer awareness and appreciation. Find her on Twitter @seriousmolly trying to get famous people to laugh at her jokes or on Instagram @mollyfuckingsanchez where she swears a lot.
Makeup
Our undergarments might have taken a backseat in 2020, but with a new year upon us, we're feeling inspired to reprioritize our most intimate clothing layer — especially in time for Valentine's Day. Because hey, what better way to kickstart a season of self-love than by treating yourself to a confidence-boosting set of lingerie?
We turned to trusted intimates brand Adore Me to set us straight on trends for the year ahead, featuring size-inclusive bodysuits, romantic bustiers, lacy babydoll styles, and everything in between. Luxe sets start at $24.95 with free shipping and exchanges, and if you're not sure what style would work best for you, Adore Me has an at-home styling service called the Elite Box. You can try everything on from the comfort and safety of your home, keep what you love, and send back the rest totally hassle-free. Need more to pique your interest? Scroll ahead to see the silky lingerie and loungewear pieces we're adding to our cart.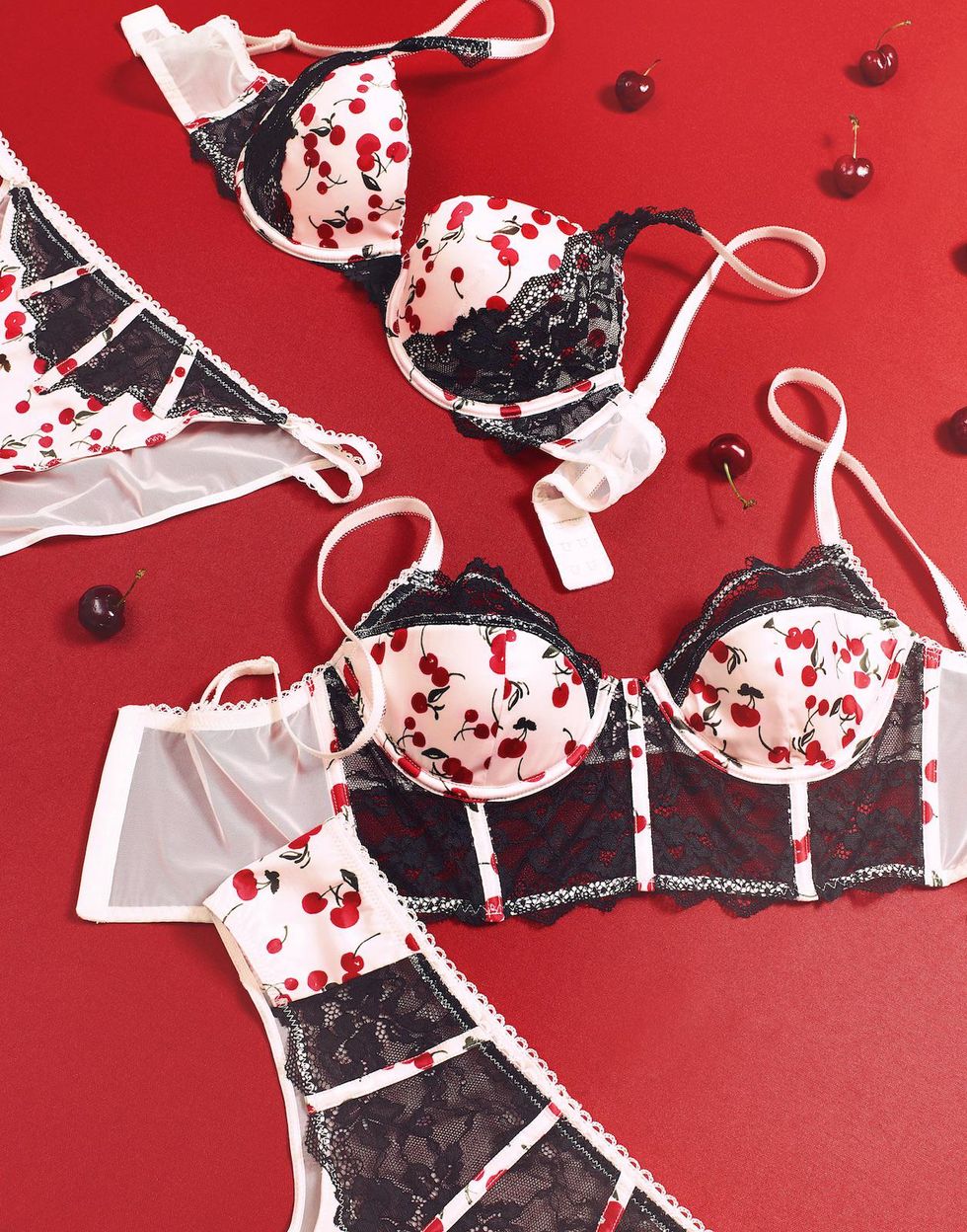 Adore Me Svana Contour Set ($24.95): You can't go wrong with this playful satin cherry print and lace design.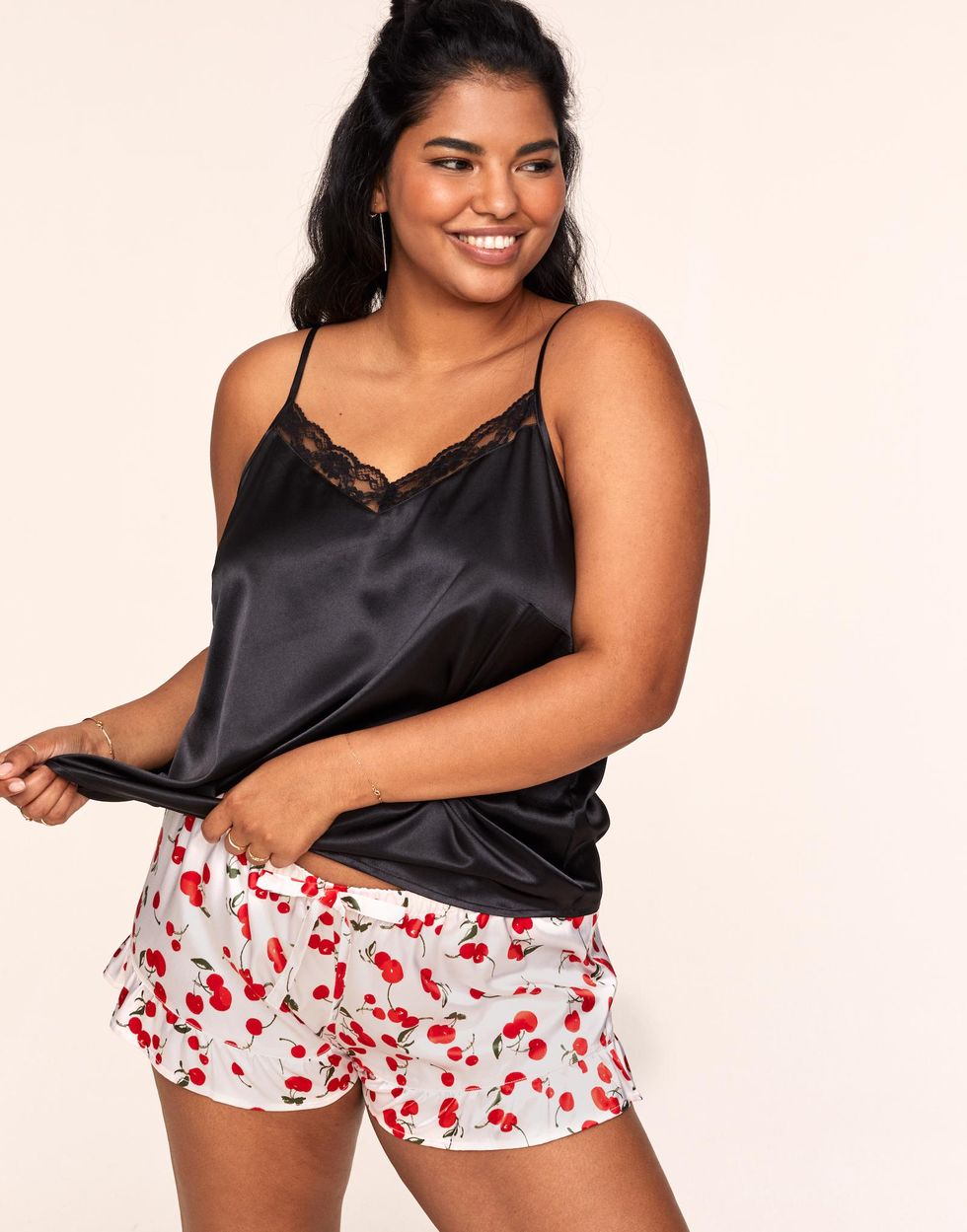 Adore Me Luana Camisole & Short Set ($24.95): It was about time for a PJ upgrade, and this silky set is perfect for sweet dreamin' and lounging around the house.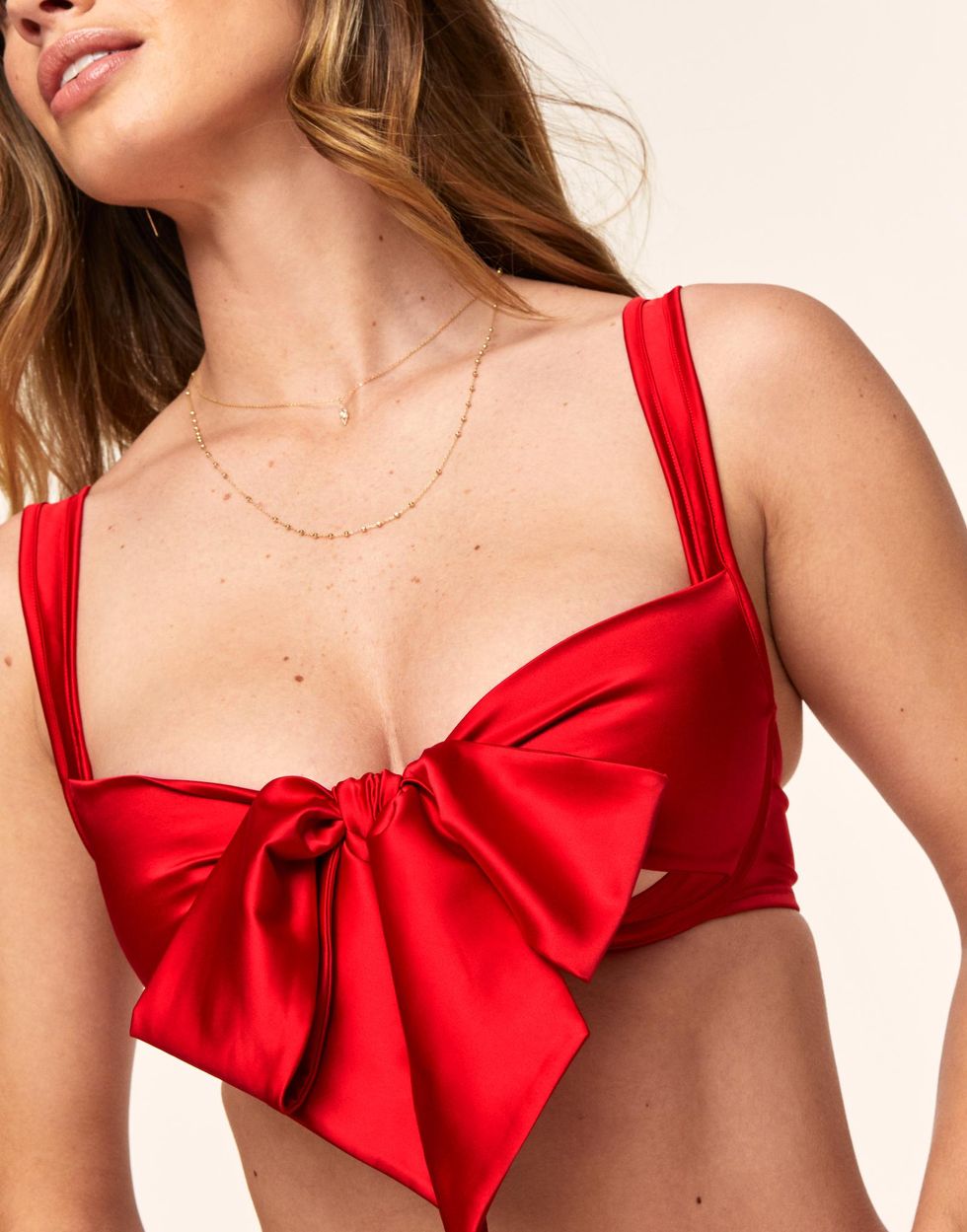 Adore Me Gynger Unlined Set ($24.95): Va-va-voom! Hands-down the sexiest piece in the collection, this bra boasts a fiery red bow and skin-showing cups — literally confidence in a bra!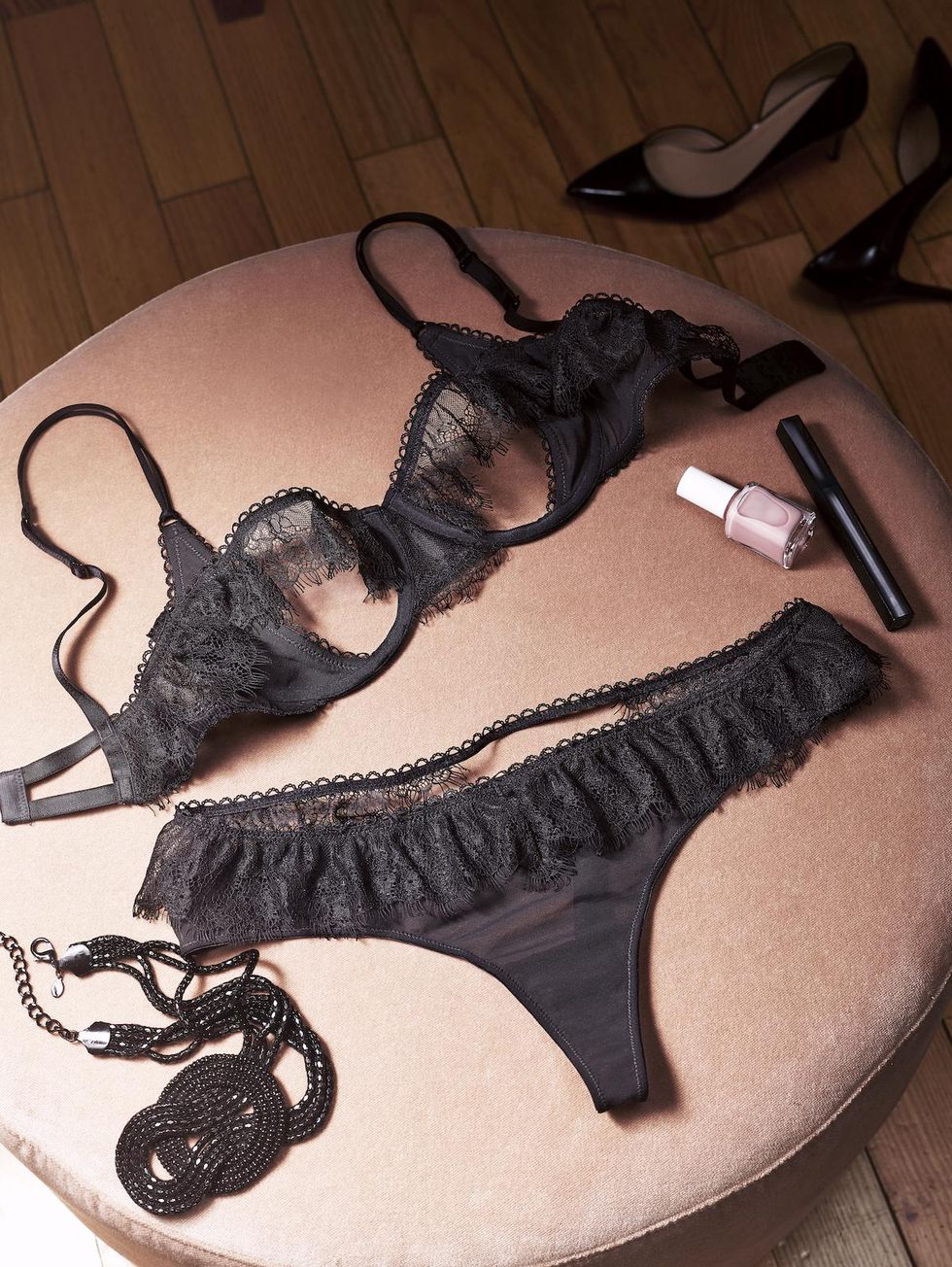 Adore Me Evetta Unlined Set ($24.95): This barely-there flouncy lace set is for when you'd almost rather wear nothing at all.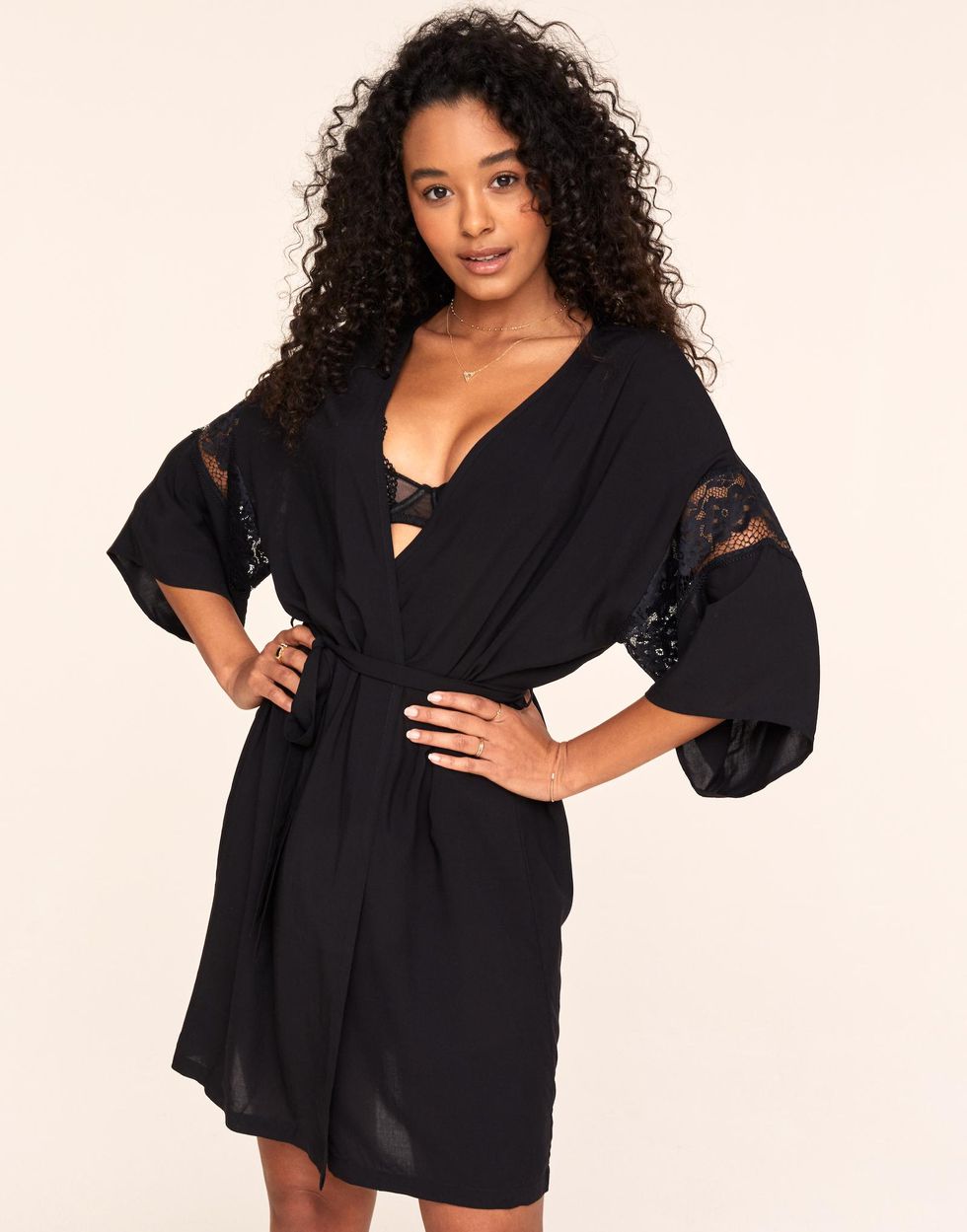 Adore Me Desirae Robe ($24.95): Take your self-care to the next level with this so-soft robe with subtle lace detailing.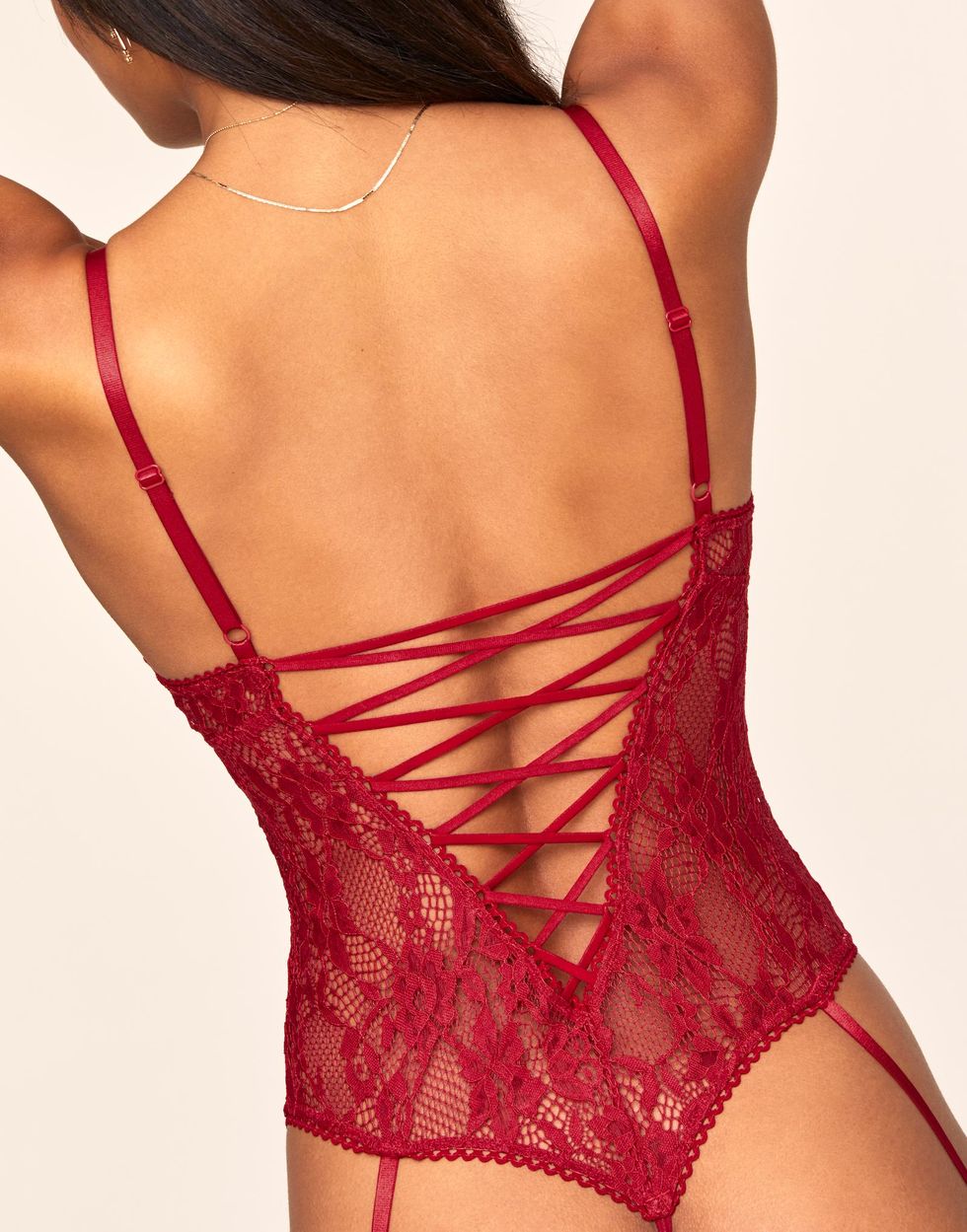 Adore Me Clarisse Unlined Bodysuit ($24.95): This floral lace bodysuit with adjustable attached garters is straight out of our lingerie fantasy.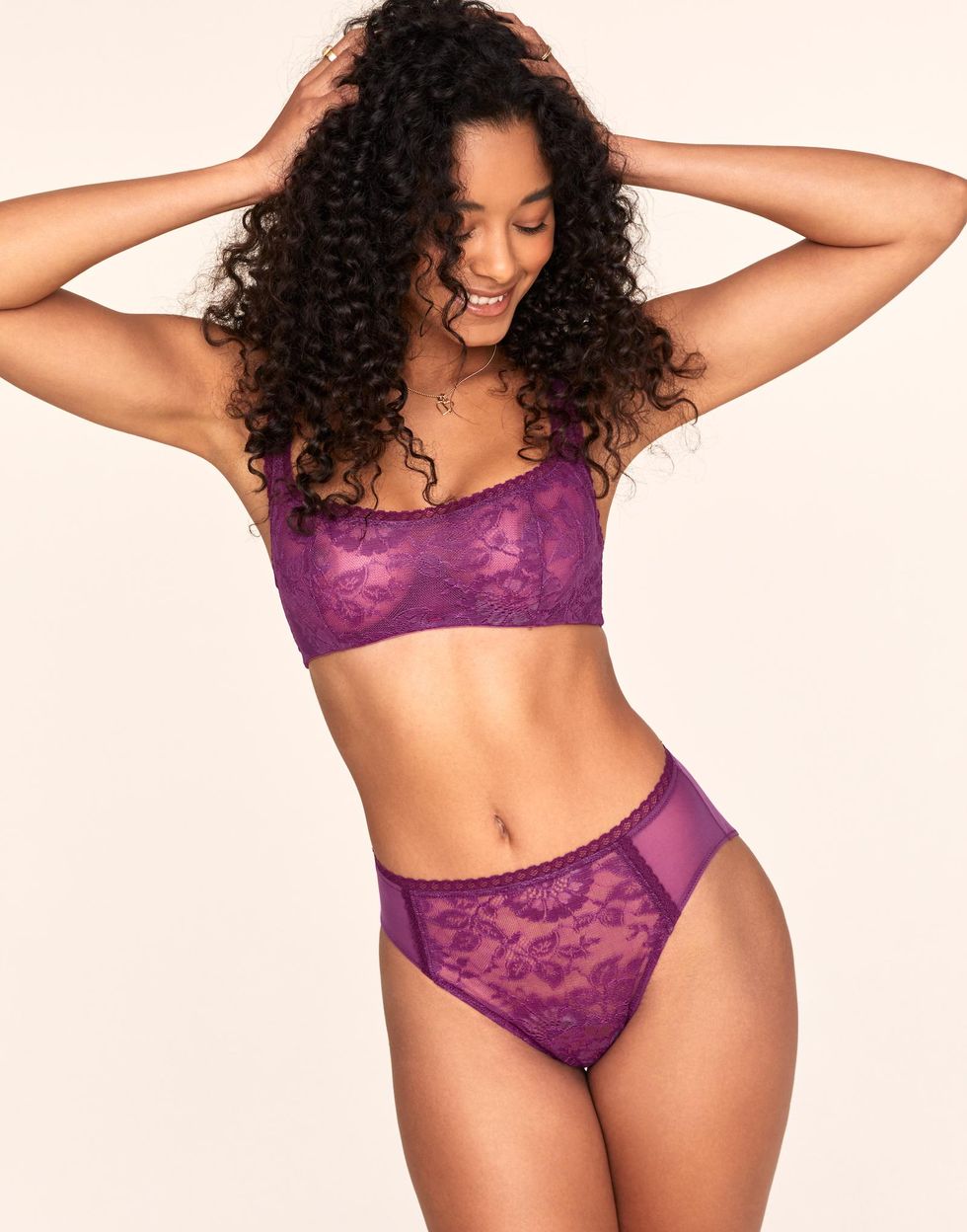 Adore Me Charlize Unlined Set ($24.95): If plum is more your power color, you'll love this sheer lace set.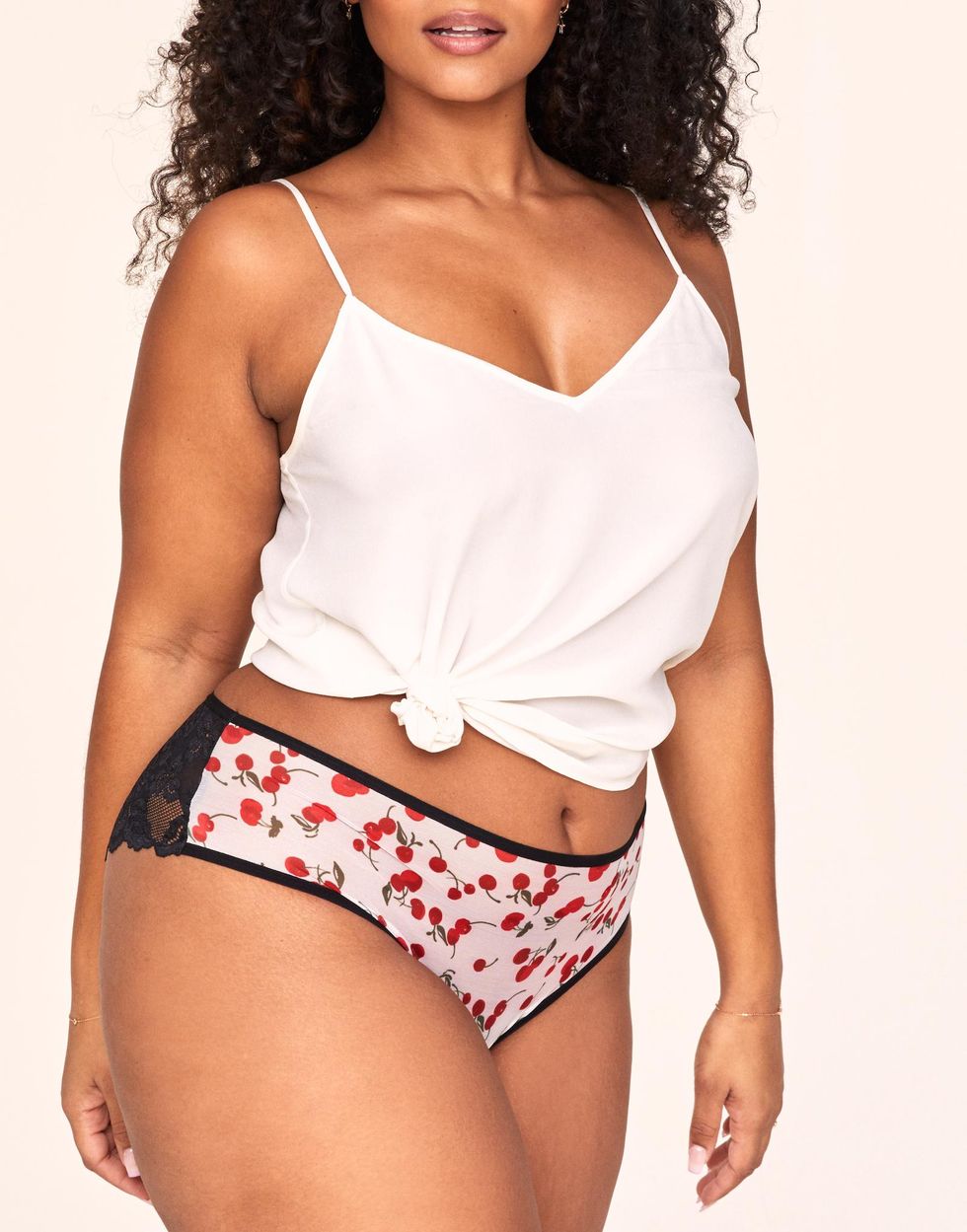 Adore Me Helene Cheeky Plus (5 for $20): Our underwear drawer needs a little TLC too, and these comfy undies with coverage are the answer.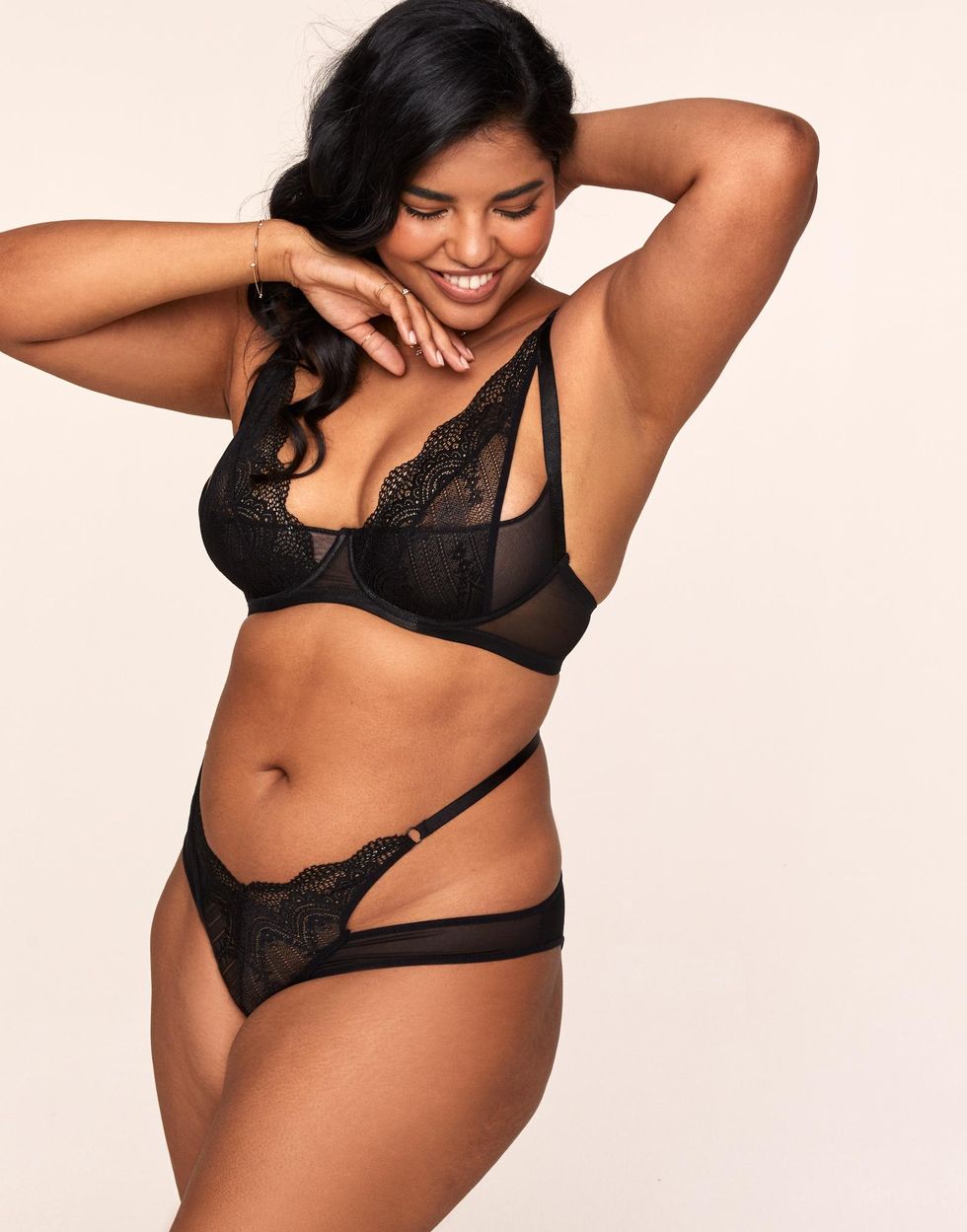 Adore Me Kaia Contour Plus Set ($24.95): Cutouts are all the rage, so why not have them in your underwear too?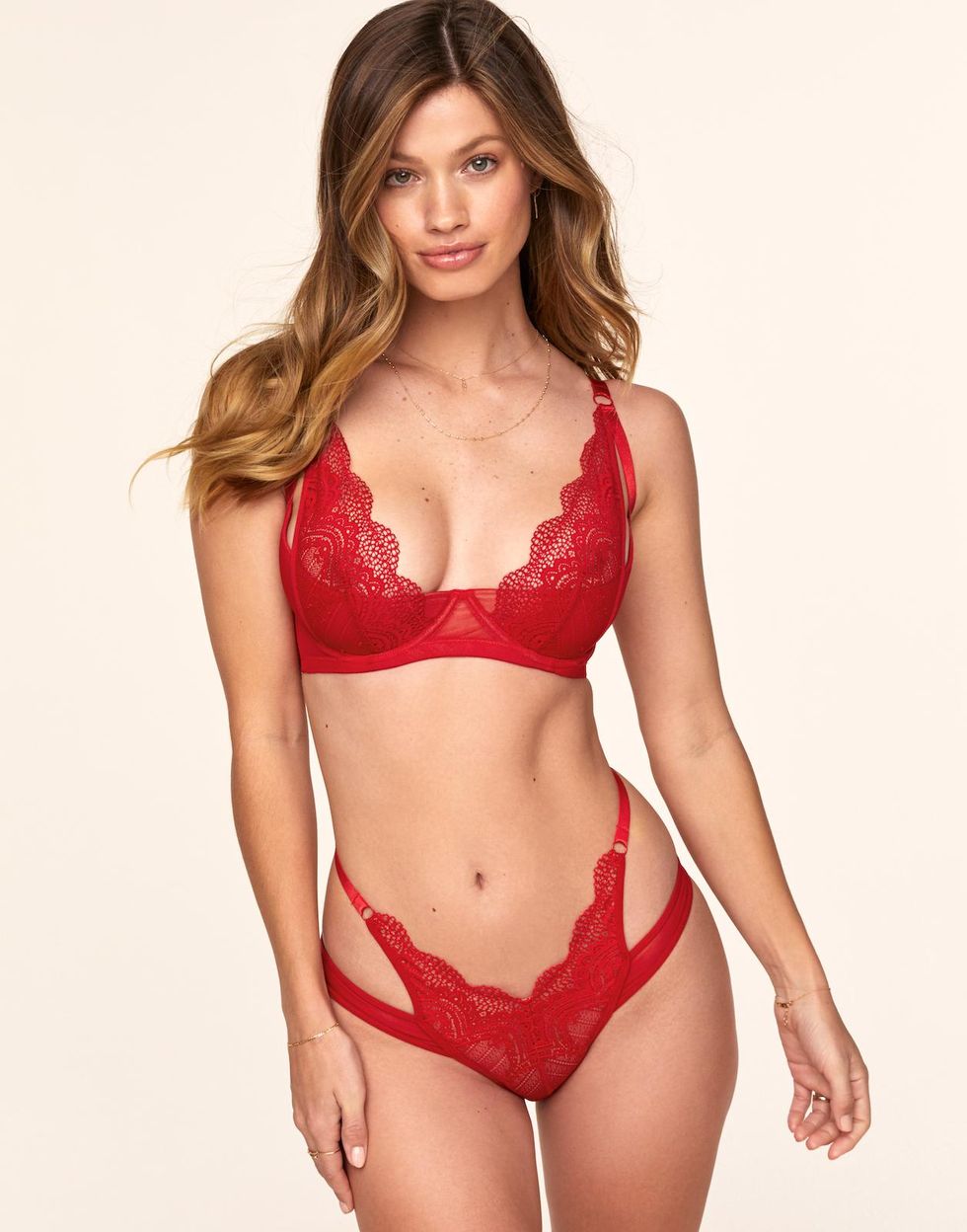 Adore Me Kaia Contour Set ($24.95): Oh, and it comes in fire engine red — yes, please!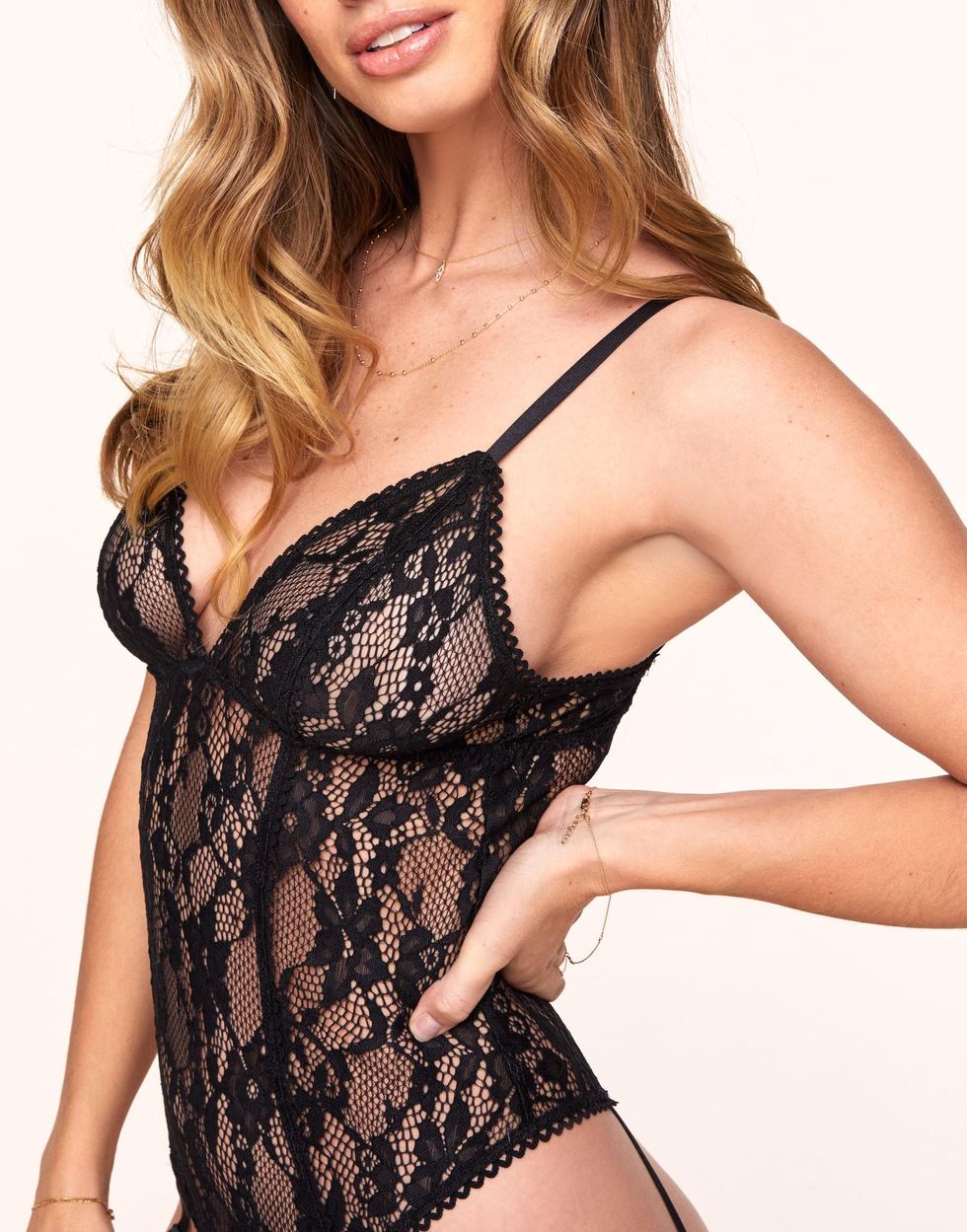 Adore Me Clarisse Bodysuit ($24.95): If you weren't sure about bodysuits, let this classic style change your mind.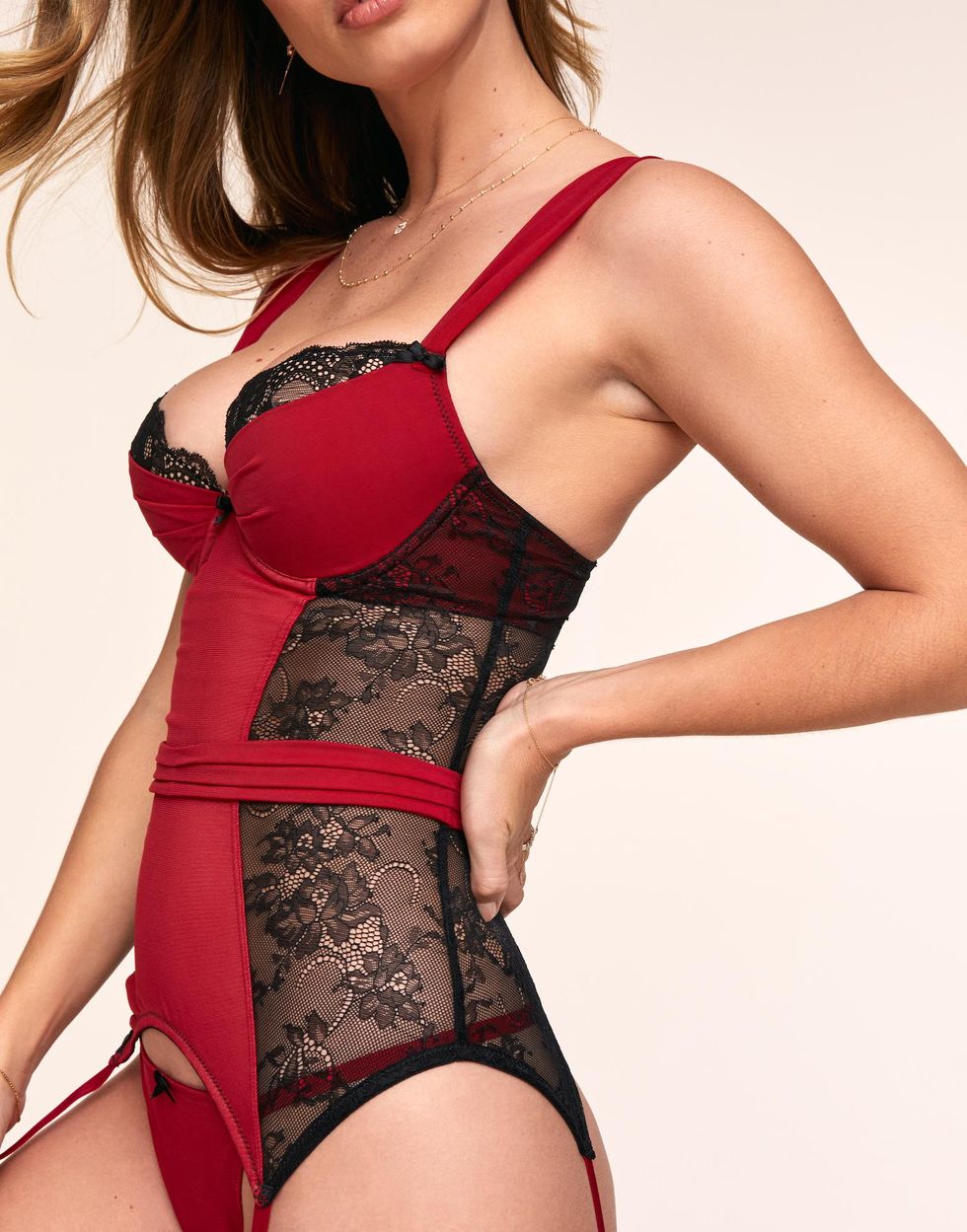 Adore Me Corina Push Up Bustier ($24.95): Like more volume in the cleavage area? This sexy corset situation is for you.
Fashion