9 Creative Ways to Choose Your Baby's Middle Name
Feb 12, 2016
We've been seeing bold and borderline outrageous celebrity baby names popping up all over place lately, but sometimes the most unique baby names are those that are tucked smack-dab in the middle. As it turns out, bold middle names haven't always been standard issue. In fact, it wasn't until the 20th century that it became the norm for almost every child born in the US to receive two baby names — or sometimes more. Scroll on to see nine approaches that might just be the inspiration you're looking for to help you settle on a middle name for your little superstar.
---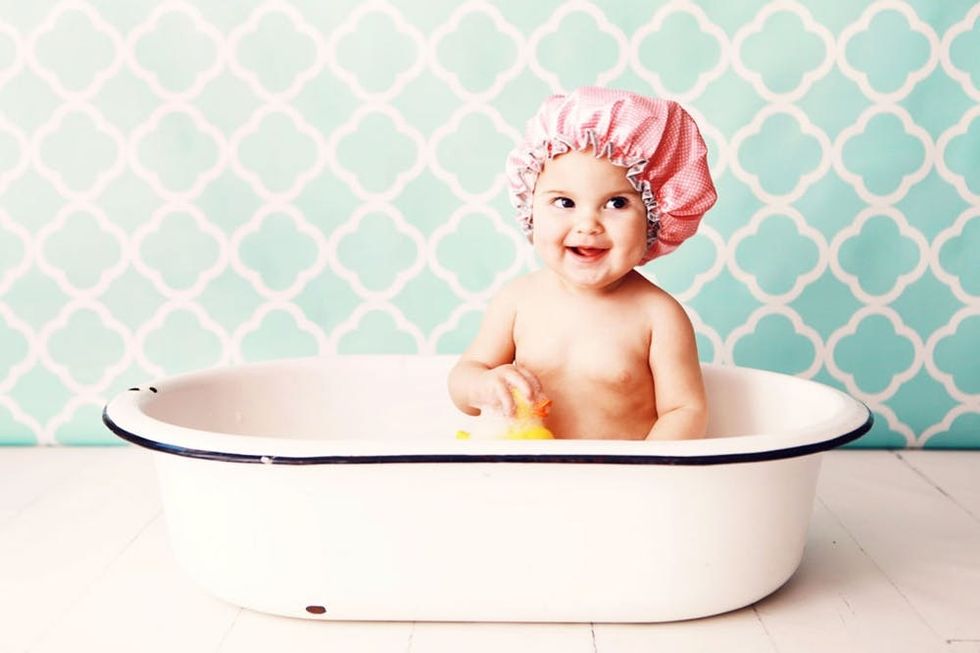 1. Reign, the Big Middle Name: Recently, celebrity starbabies with names like Royal, Reign and Kingston have been cropping up in the headlines. Love 'em or hate 'em, those bold names continue to catch on. Tuck one in the middle spot, though, and it doesn't seem quite so outlandish. A great example is Louis Tomlinson's new son, Freddie Reign — an edgy middle to pair with friendly, accessible Freddie.
- -
Nameberry is the expert baby names resource, with thousands of names and unique lists, a vibrant community, and fresh content daily, all designed to help you find the baby name you'll love for a lifetime.
Baby Names
Still haven't taken up that new creative skills you swore you'd learn this year? Or ready to take your design skills to the next level? Let's say so long to the weirdest year ever by checking those big learn-something-new goals off our perpetual to-do lists.
We've teamed up with Clorox to give you the gift of unlimited creativity now through the end of the year. Once you sign up, you can take as many of our 120+ classes as you want for FREE for one whole month!
Here's how it works:

Head to brit.co/learn and sign up for the "All Access Pass."
Use the code "CLOROXCARES" at checkout to redeem your free month of classes.
You will be automagically signed up for Clorox's email list once you redeem your free all access pass. (It's the #1 Choice for Disinfection!)
Your pass lasts one month from when you checkout. This means you have unlimited access to all the classes during that month.
This offer is valid now through December 27, 2020.
Browse our catalog to find the right class for you, tell a friend and take the class together over Zoom, or organize a 'cocktails + crafts' night with a friend in your bubble so you can learn something new together.
What are you waiting for? Time to start learning all the things!

Thanks to Clorox for making this happen! When it counts, trust Clorox.
Lifestyle