10 Calligraphers We Are Totally Crushing On Instagram
Jan 12, 2015
New Year, new you, right? Raise your hand if you made a resolution to be more creative this year. Now put your hand down, stick to that resolution and take our Calligraphy 101 online class.
---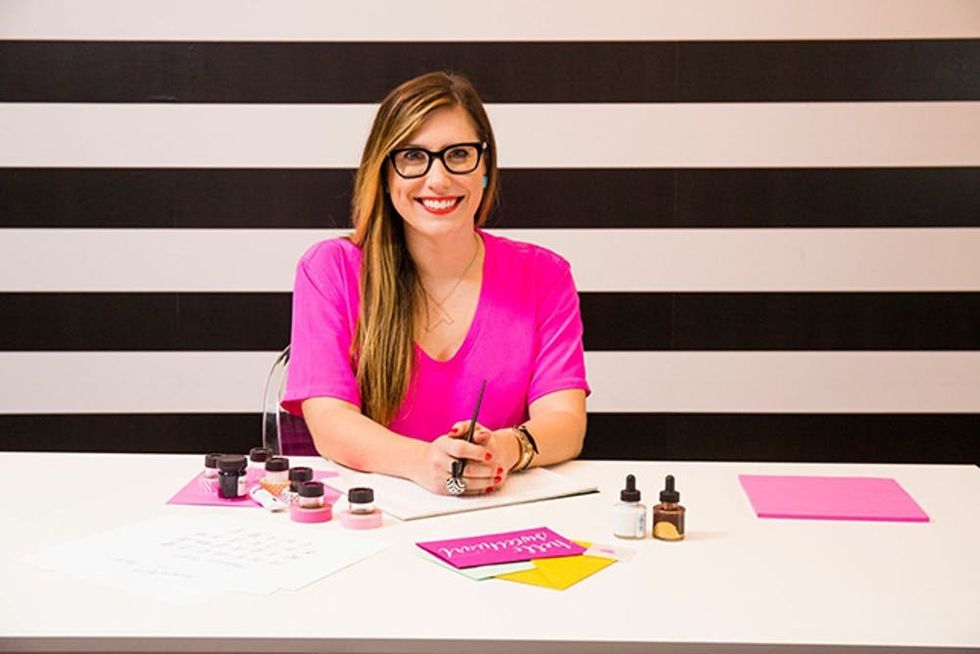 In this lettering class, Lauren Essl, founder of Fort Worth, TX-based calligraphy and design studio Blue Eye Brown Eye, takes you from amateur to pro calligrapher in under an hour. She'll teach you the basics of numbers and letters (upper and lowercase) while you create six hand-lettered cards made with the pointed pen.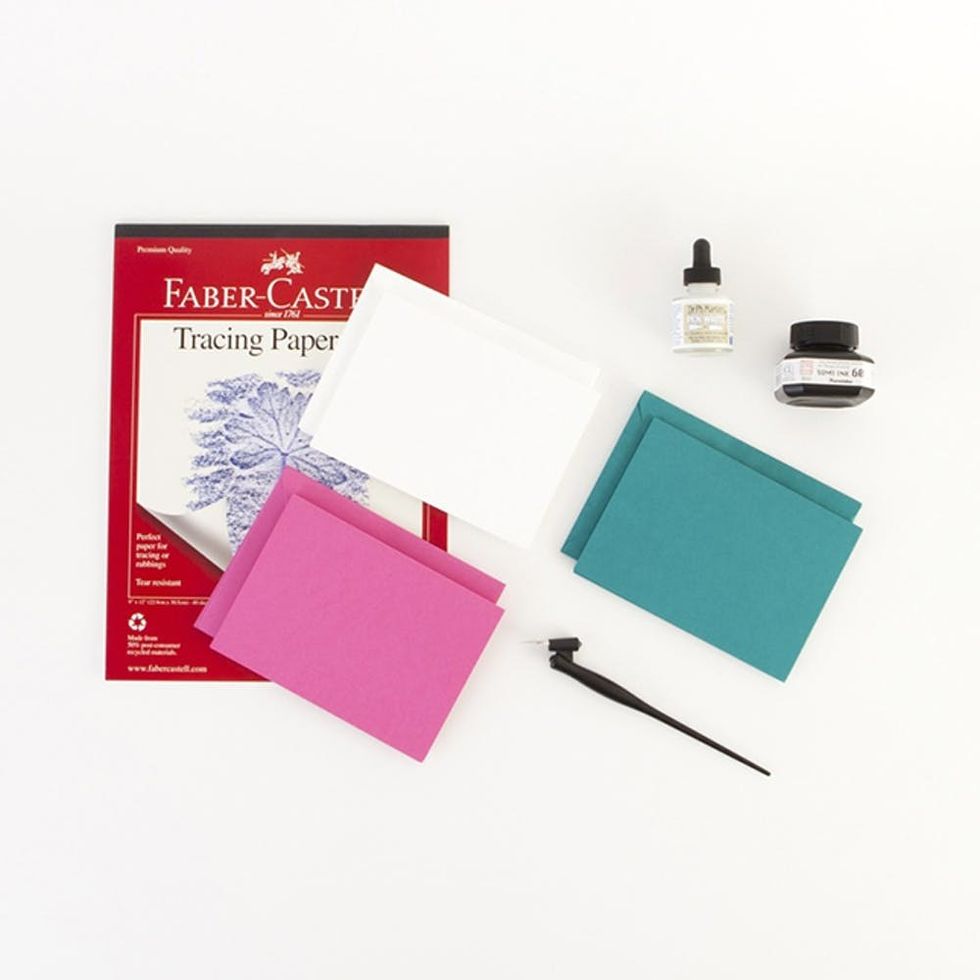 Friendly tip: Fully prep for the course (hey, it's just like the first day of school!) by also picking up your class supplies:
Not only will you learn how to get your fancy writing on, but you'll also leave the course with calligraphy alphabet templates, grids, and practice sheets. #studentperks
Ready to learn calligraphy? Enroll in our beginner-friendly calligraphy class today.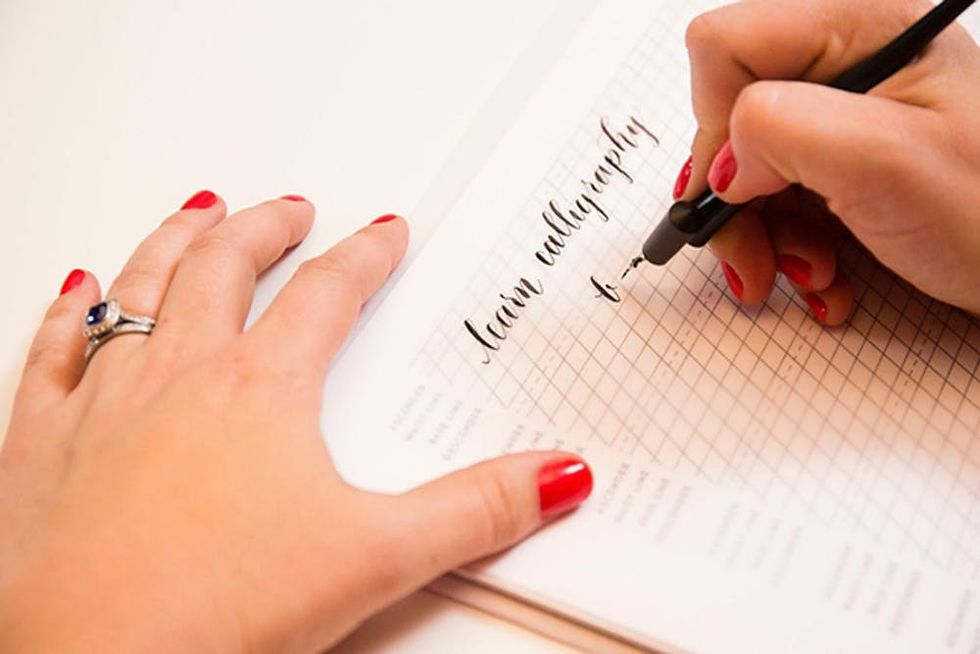 Before you go, get some inspiration to prep for all the calligraphy projects you're gonna want to complete after you pass the class (no worries, there's not actually a grading system) by following 10 calligraphers that we're totally crushing on Instagram.
1. Lauren Essl: Our amazing calligraphy class teacher truly is a pro. Lauren started practicing calligraphy while prepping for her wedding. She wanted to make to her own invitations, save the dates, name cards, and more! She loved it so much that she started a successful calligraphy business doing just that!
2. Anne Robin: The renaissance women of calligraphy, Anne works on all kinds of projects, from weddings and corporate events to lettering for children's books and television commercials. She learned calligraphy at the age of nice, so let's just say she's pretty good at it.
4. Karla Lim: The designer behind Written Word Calligraphy, Karla really knows how to get guests jazzed up about a wedding ceremony with her elegant handwritten invitations. This one is headed for the best wedding invite ever, hands down.
5. Lauren Hooker Calligraphy: Are you looking to get full-coverage of all things calligraphy? Then Lauren is your gal. She's a calligraphy, educator, and author of all things hand-lettering.
6. Alyssa Thiel: Does calligraphy still feel a little intimidating? Ease into it by trying your hand at Alyssa's Fauxligraphy: Pen Calligraphy online class. Learn how to get that calligraphy look by using just a Sharpie. No calligraphy pens or ink needed!
7. Molly Suber Thorpe: Looking to sell your calligraphy pieces? Perfect! Molly is a great gal to follow if you want to learn how to digitize your calligraphy and turn it into a full-time business.
8. Dawn Nicole: A Senior Tombow Ambassador, Dawn has all the insider details about new Tombow products. She also doubles in all kinds of lettering styles, including bounce lettering and the newly popular iPad lettering.
10. Molly Jacques: Ready to try to take your calligraphy digital? Molly is your gal! She's teaching an Intro to iPad Lettering class that will teach you how to draw on the robust Procreate app.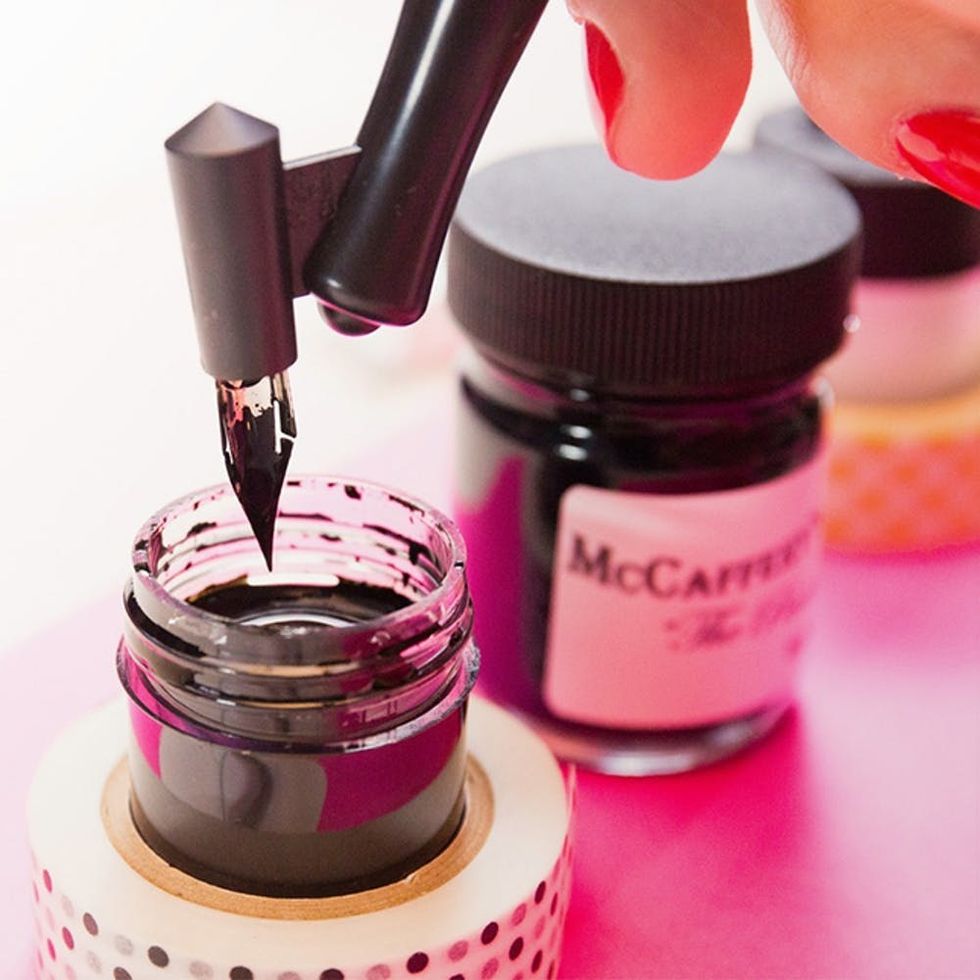 If you want to learn how to make your own stunning calligraphy pieces, start by taking our Calligraphy 101 online class. Interested in learning something else? Check out the other lettering classes we offer.
What calligrapher is your favorite? Talk to us in the comments below.