Daydreaming Is a Sign of Intelligence, So Go Ahead and Let Your Mind Wander
Nov 09, 2017
Creativity and productivity are important concepts around here — we're always looking for new ways to unlock our creativity and increase our productivity. And it seems science is pretty obsessed with the concepts too. We've already learned that daydreaming helps us come up with innovative solutions to mentally taxing problems, but a new study is here to say that daydreamers may just be smarter than the more down-to-earth of us.
---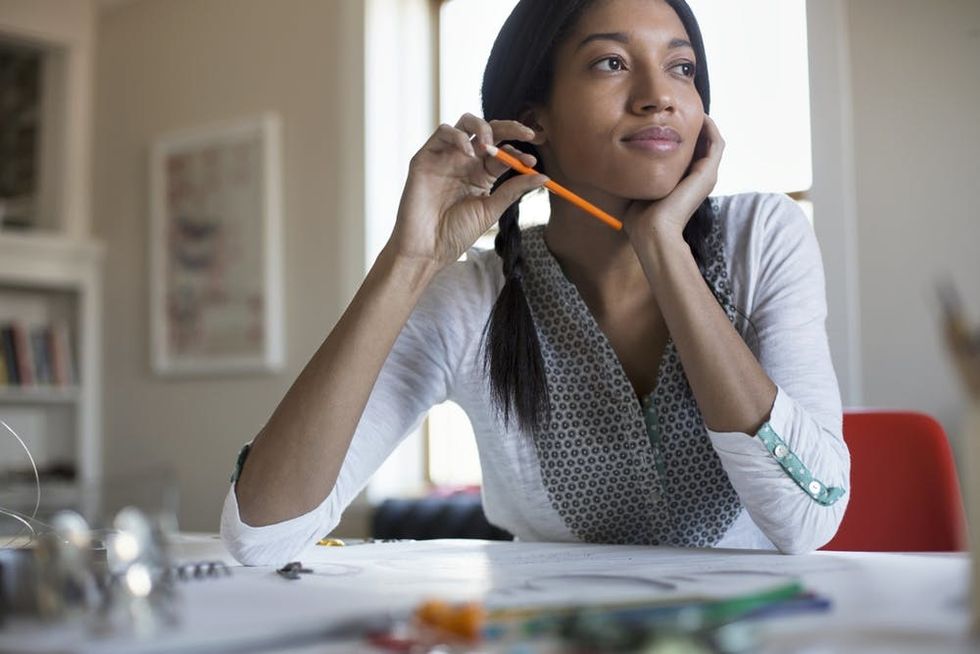 The team also gave the participants tests to measure their intellect and creative tendencies, in addition to having them fill out a survey about how often their minds wander in daily life. Godwin and Schumacher compared the brain wave data with the intellect data and found that "those who reported more frequent daydreaming scored higher on intellectual and creative ability and had more efficient brain systems measured in the MRI machine."
Basically, if you're hella smart, you don't need as much time or mental capacity to perform a task. If you're able to tune in and out during a task or conversation without making errors or missing information, you may just have a brain that's making its own entertainment when it's not being challenged. Shumacher compares the phenomenon to "the absent-minded professor — someone who's brilliant, but off in his or her own world… or school children who are too intellectually advanced for their classes. While it may take five minutes for their friends to learn something new, they figure it out in a minute, then check out and start daydreaming."
The next time you find your thoughts drifting at work, check back in to see if you've somehow managed to still stay on task and on time. You may just have an efficient brain!
Are you a daydreamer? Tweet us @BritandCo to tell us where your mind wanders to most often!
(Photo via Getty)