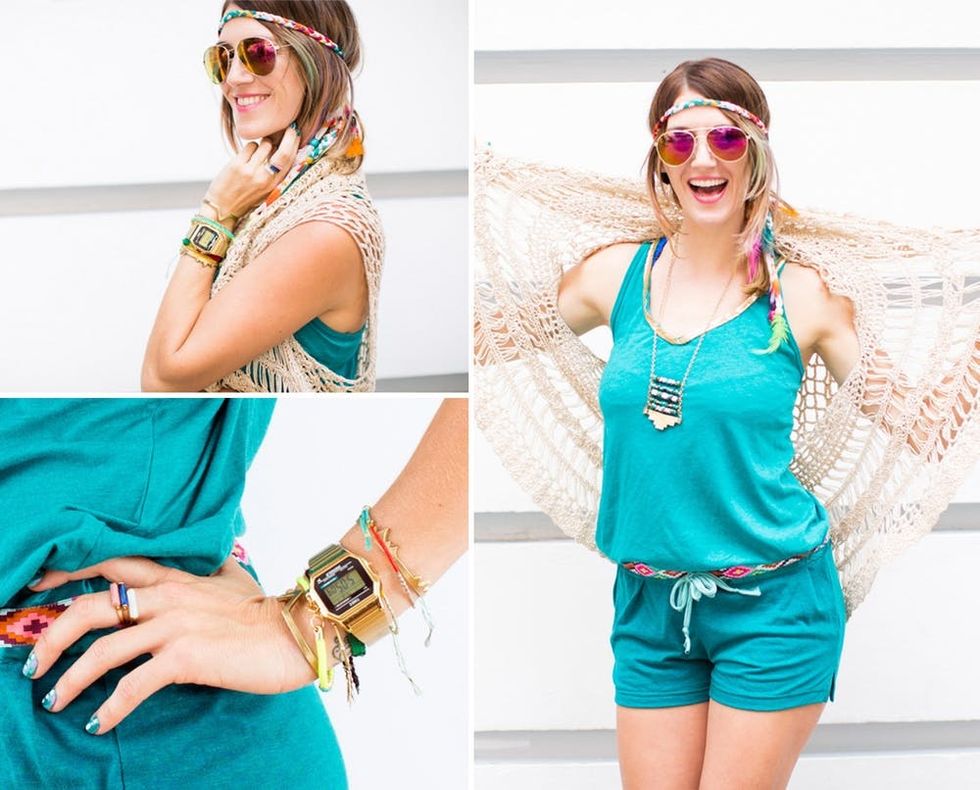 When it comes to summer concerts and festivals, we're all about wearing our love of color and style loud and proud. As part of their Wear It Well campaign, we've teamed up with Timex to put together the ultimate summer concert outfit, packed with all sorts of things you can buy and DIY!
---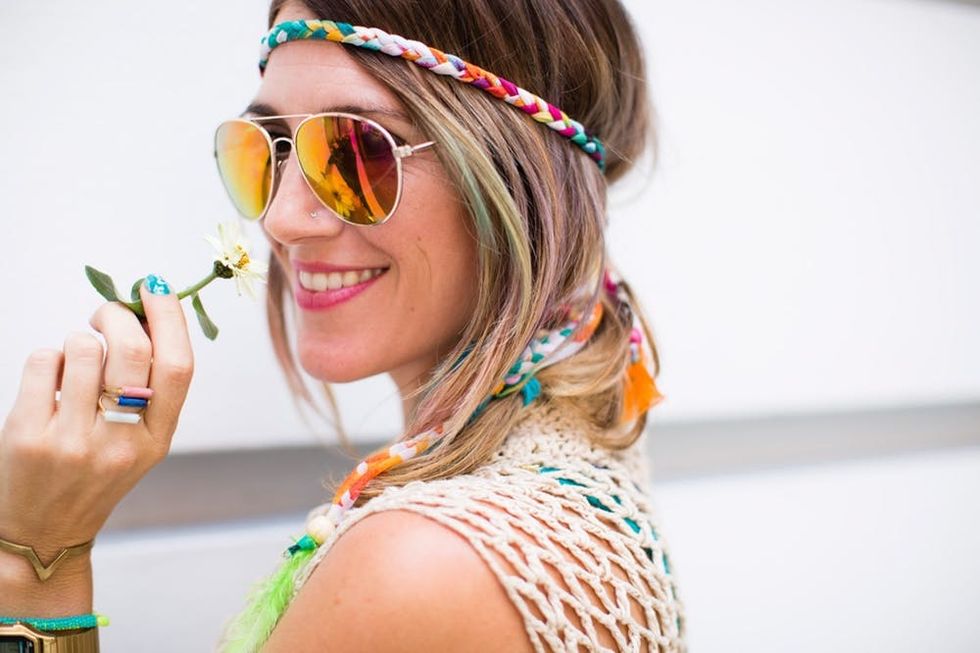 1. Stellar Sunnies: First up, you obviously need a pair of stylin' shades. Because there's a fairly high probability of sunglass loss, we recommend stocking up on a couple pairs in the less than $25 range.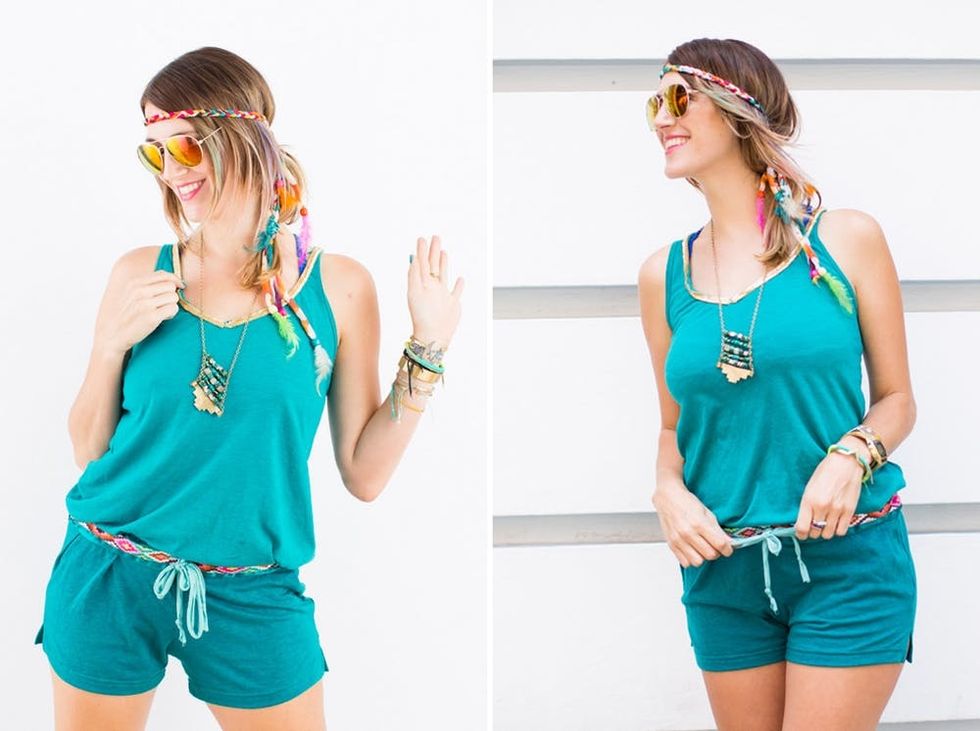 2. A Romper for Romping Around: Did you know that you can DIY your own summer romper? For real! We created this one out of a cotton tank top and shorts. So fresh and ideal for dancing your face off.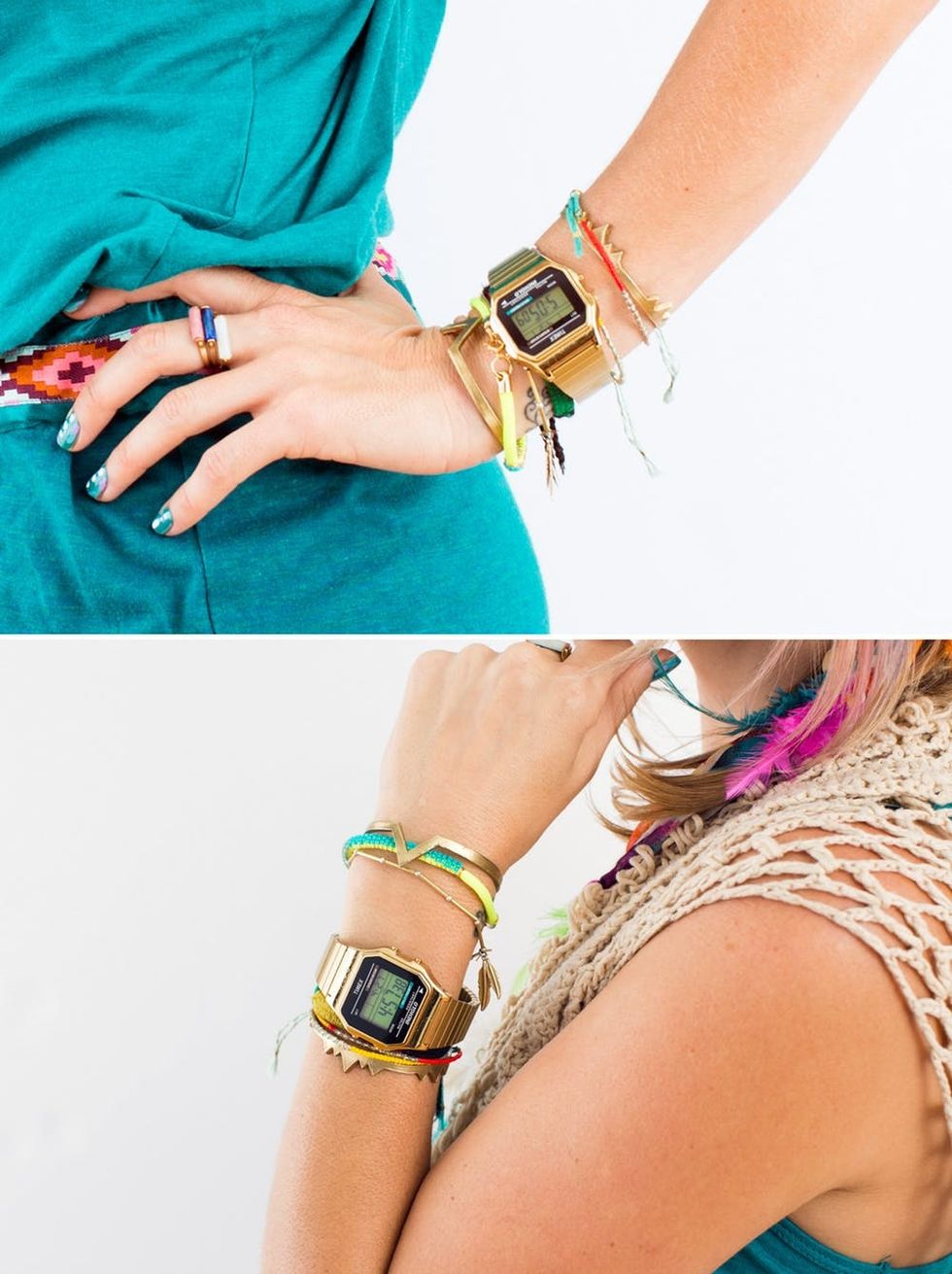 3. Excellent Arm Candy: When it comes to accessories, your arm makes a great canvas for a little mixing and matching. Since you'll be going from show to show, the first thing you need is a good solid watch. We chose Timex's Classic Digital Dress Stainless Steel Bracelet Watch ($45) to set the tone for this style moment. Then we hit up the B+C Shop for an Adeline Cuff ($110) and Valentina Bracelet ($110) to keep the gold trend going. Finally, add some color to the scene with our DIY Seed Bead Bracelets Done and done.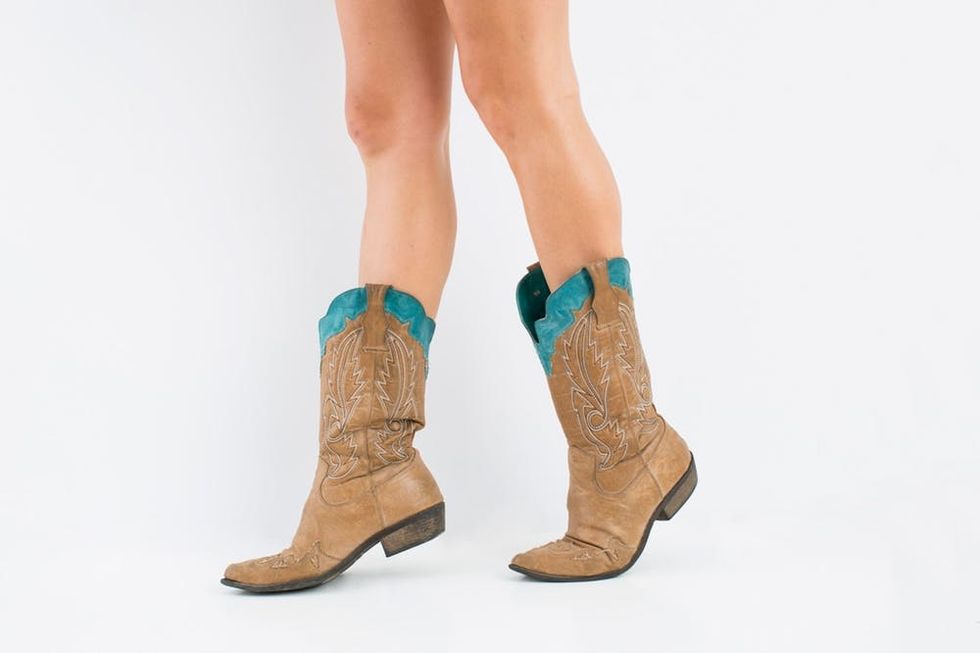 4. The Right Pair of Boots: Blame it on our Texas roots, but we've got a serious weakness for cowboy boots. And when it comes to festivals, they're perfect for walking around all day as well as protecting your toesies from being stepped on by fellow festival-goers. Not sure you can rock cowboy boots all year round? Check out these 10 ways to style 'em.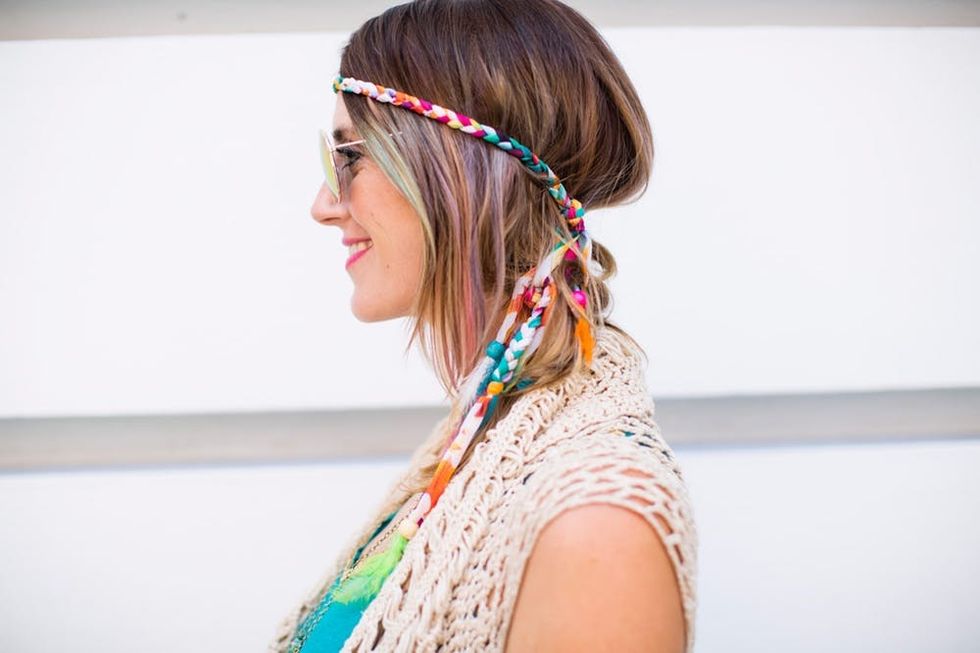 5. A Cool, Colorful Headband: Clarissa Darling said it best: Never underestimate the power of a headband. But for real, headbands are quintessential festival accessories and with good reason. You can use them to turn any greasy mane into a chic summer updo. We used this colorful one to create the illusion of way longer hair by braiding it right into a side braid. Head here for more headband tricks!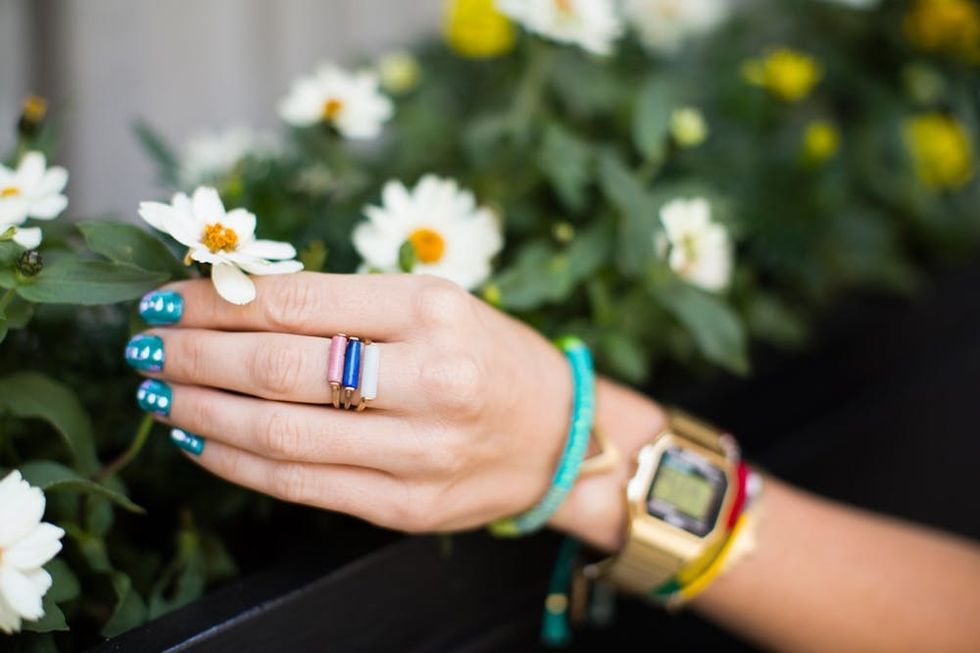 6. Nail Art + Stacked Rings: Your hands need attention too. To complete this look, we went with polka dot nail art and a stack of Flora Rings ($54 each).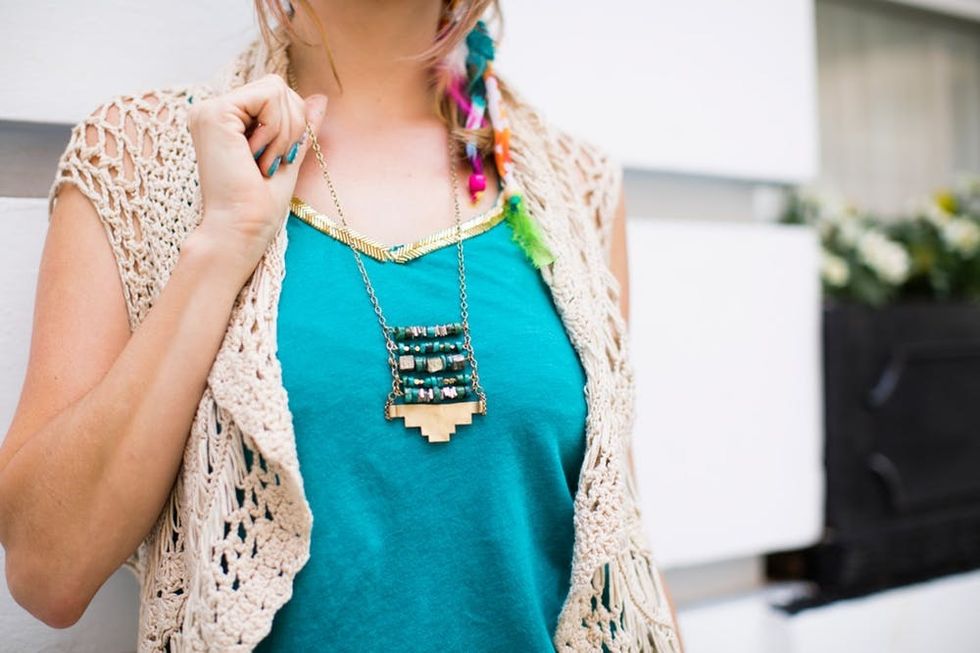 7. Boho Pendant Necklace: We're all about layering on the style elements with this outfit, so a necklace is the next obvious addition. This gorgeous creation by Salty Fox is called the Empress Necklace ($148), and we are obsessed with it.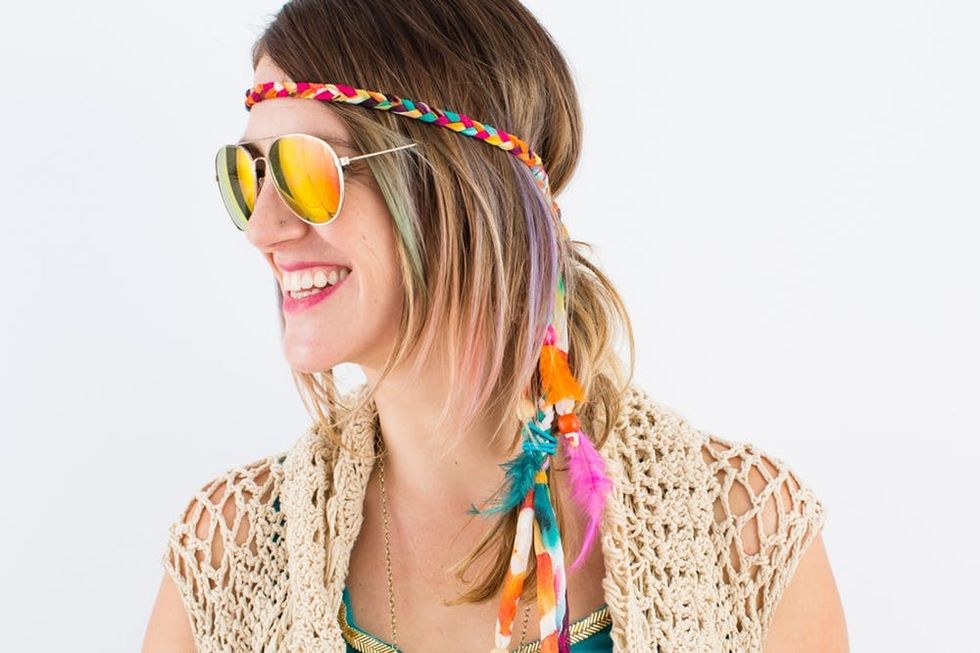 8. Temporary Hair Color: Want to rock rainbow locks without hitting a bottle of bleach? Hair chalk to the rescue!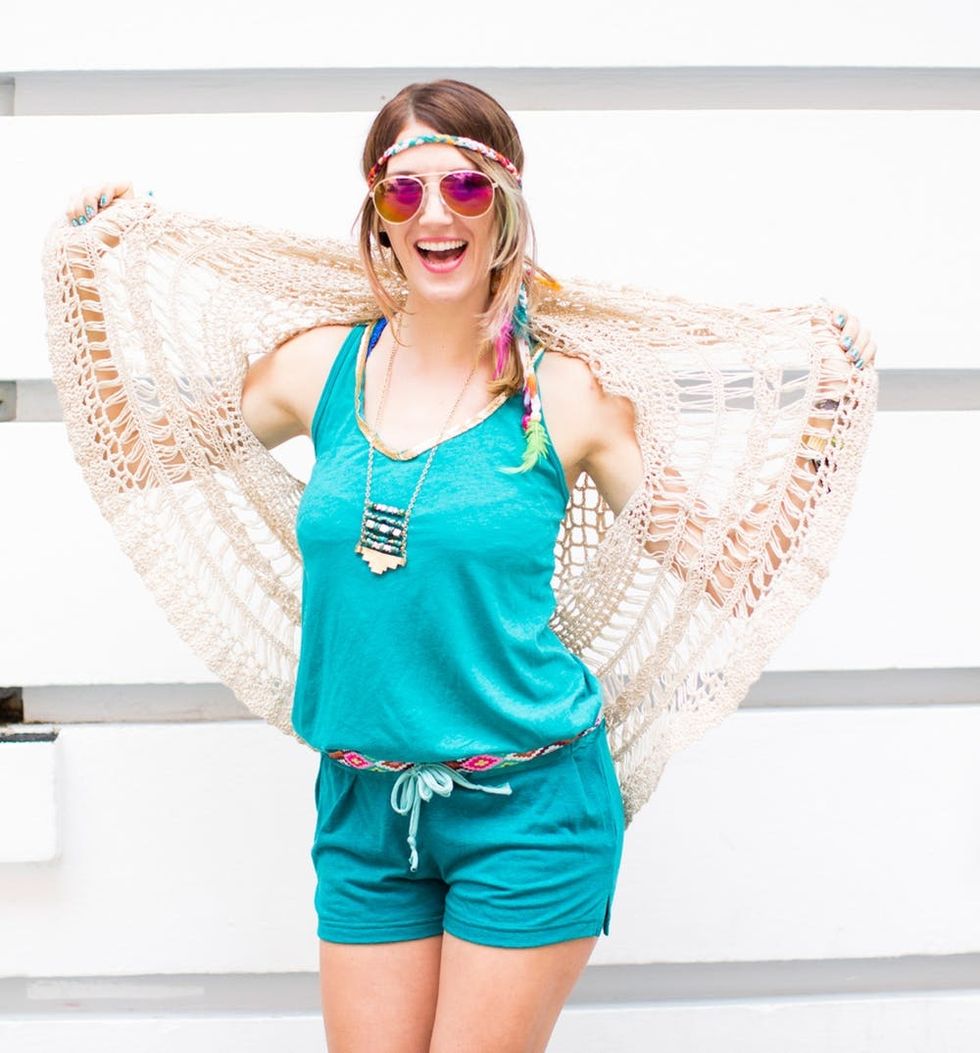 9. Lots of Layers: You've gotta stay layered up for when the sun goes down. Though a coat is definitely too bulky to carry around, a crocheted shrug, sweater or shawl will totally do the trick.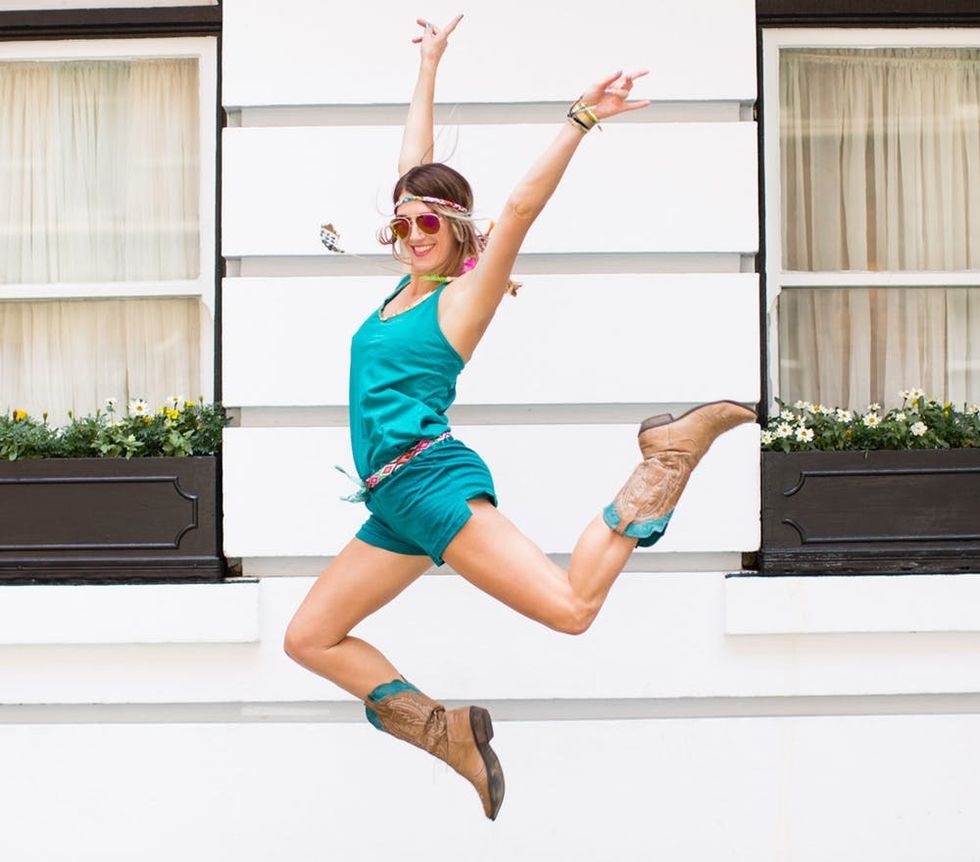 10. The Ability to Defy Gravity: And finally, you gotta have big ups! Jumps like this will most definitely help your photobombing abilities ; )
What's your ultimate festival outfit? Anything we missed? Talk to us in the comments below.
This post is a collaboration with Timex.