Make Your Easter Basket Magical With Unicorn Easter Eggs
Apr 11, 2017
Easter eggs are the best because they're a blank canvas to create anything on them that your heart desires. In the past we've marbled eggs, turned them into birds, and even dressed them up as pop-stars! Today we are turning these eggs into one of our favorite mystical creatures — unicorns! Follow along in the tutorial below to create these magical eggs for your Easter basket.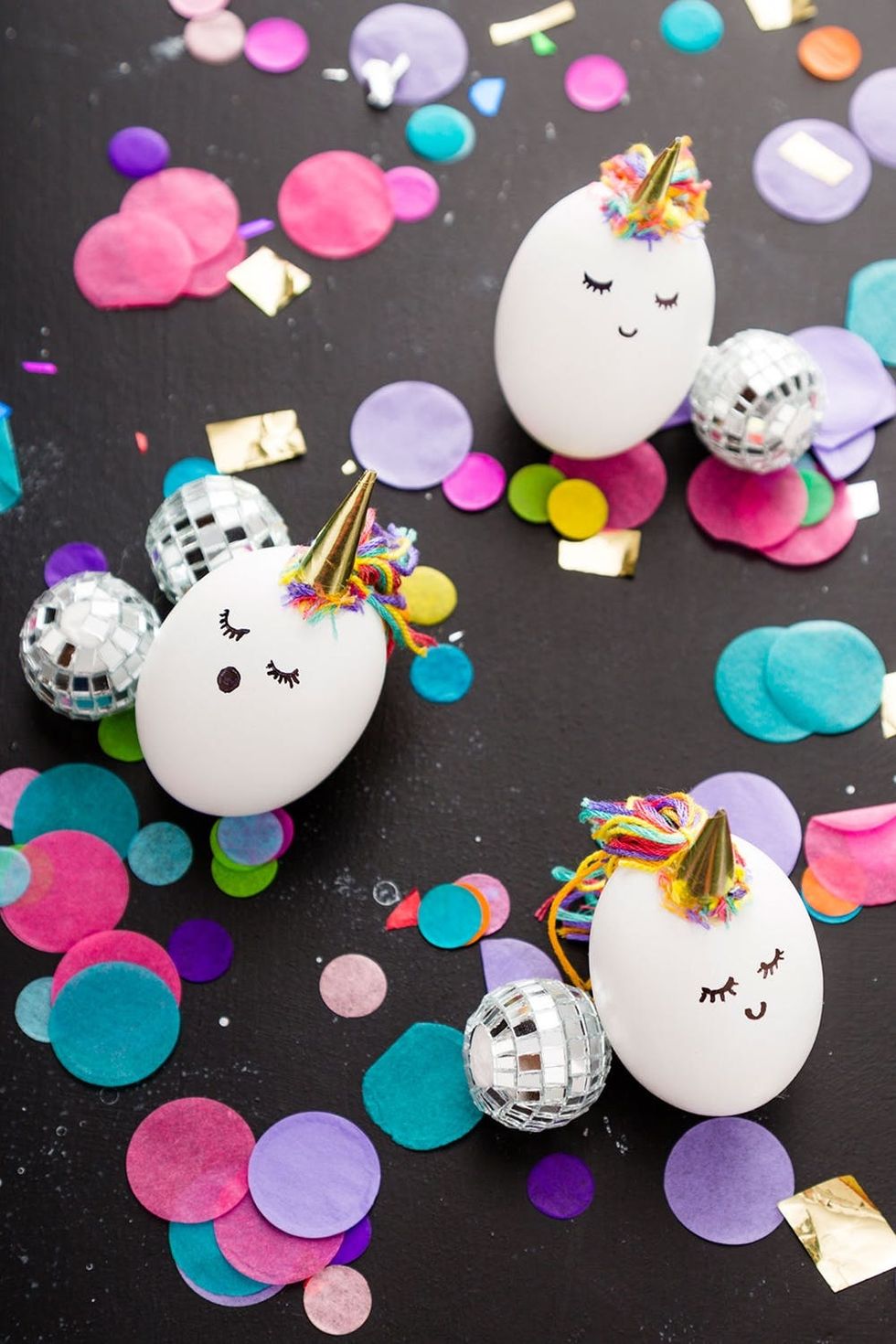 ---
Materials and Tools: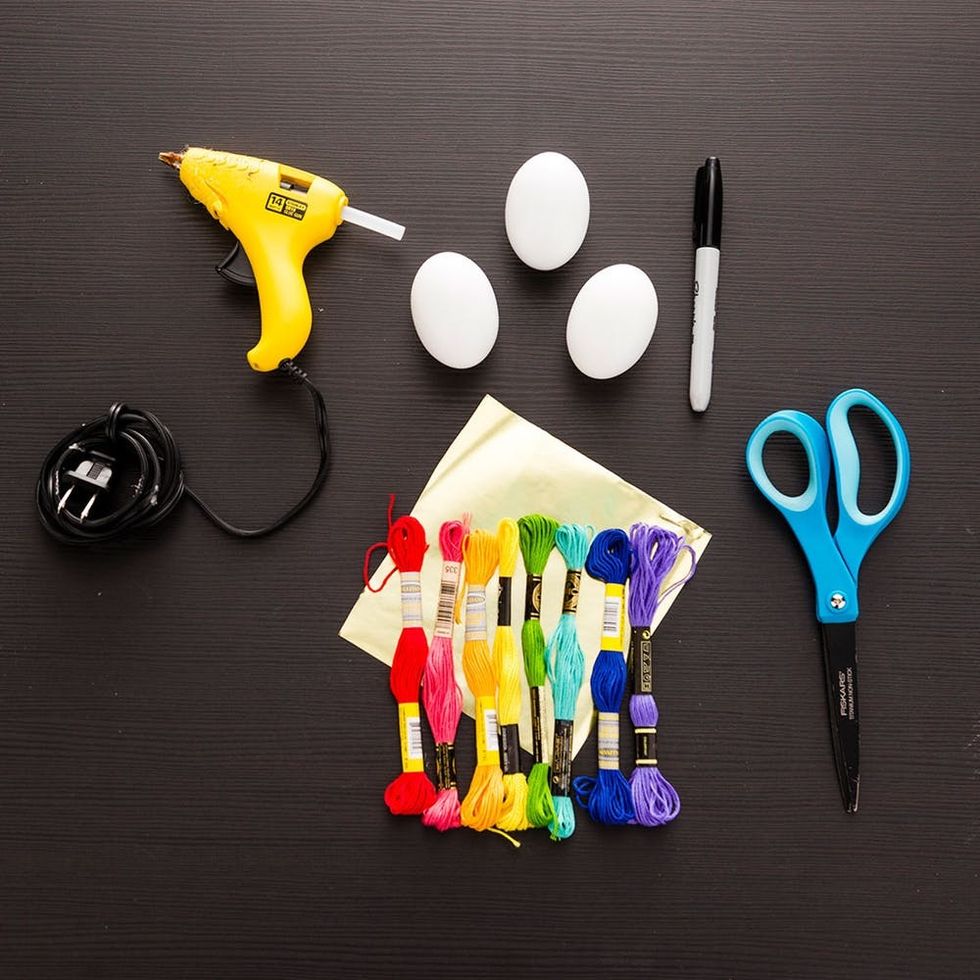 Instructions:
Cut a small square of gold paper and roll into a cone. Secure in place and attach to the top of the egg using hot glue.
Grab the ends of all colors of embroidery floss and wrap around your fingers about three times. Tie in a bundle and attach right under the unicorn horn. Use the small trimming to give the unicorn bangs around the horn.
Use a Sharpie to create a face on your unicorn egg.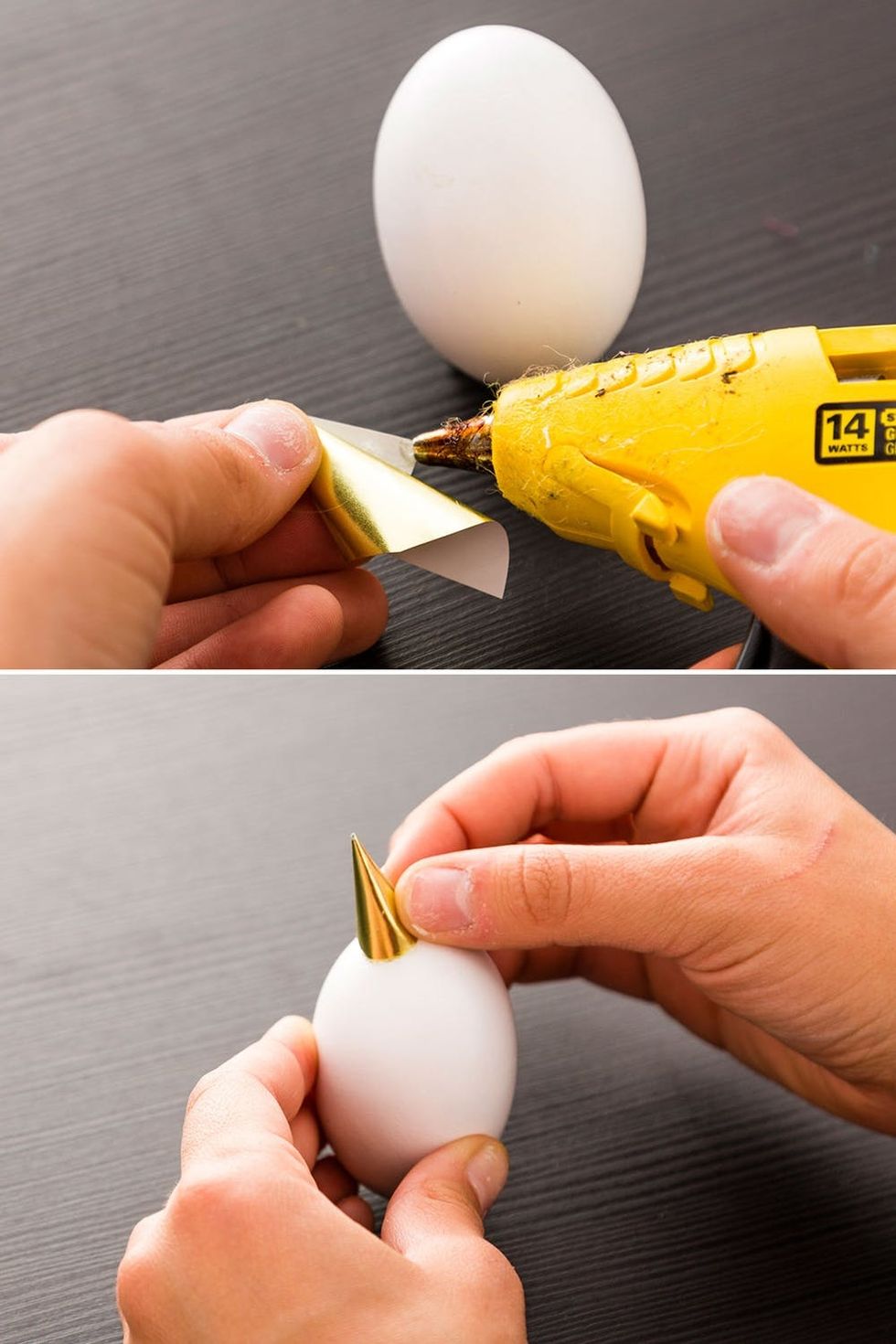 Create a gold horn by rolling a piece of gold paper and gluing it in place. Attach to the top of the egg.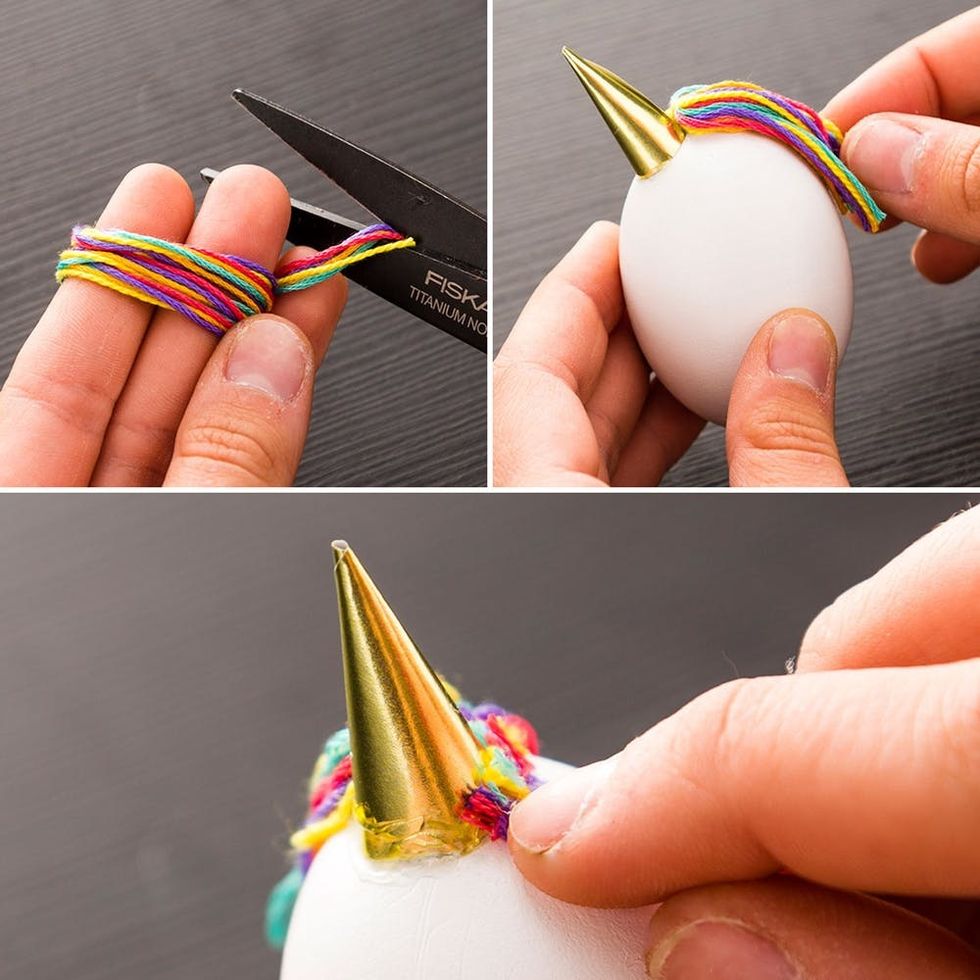 Wrap all colorful strands of embroidery floss around your fingers and secure the bundle together with a knot. Hot glue the bundle right under the unicorn horn. Add small trimmings around the horn for unicorn bangs.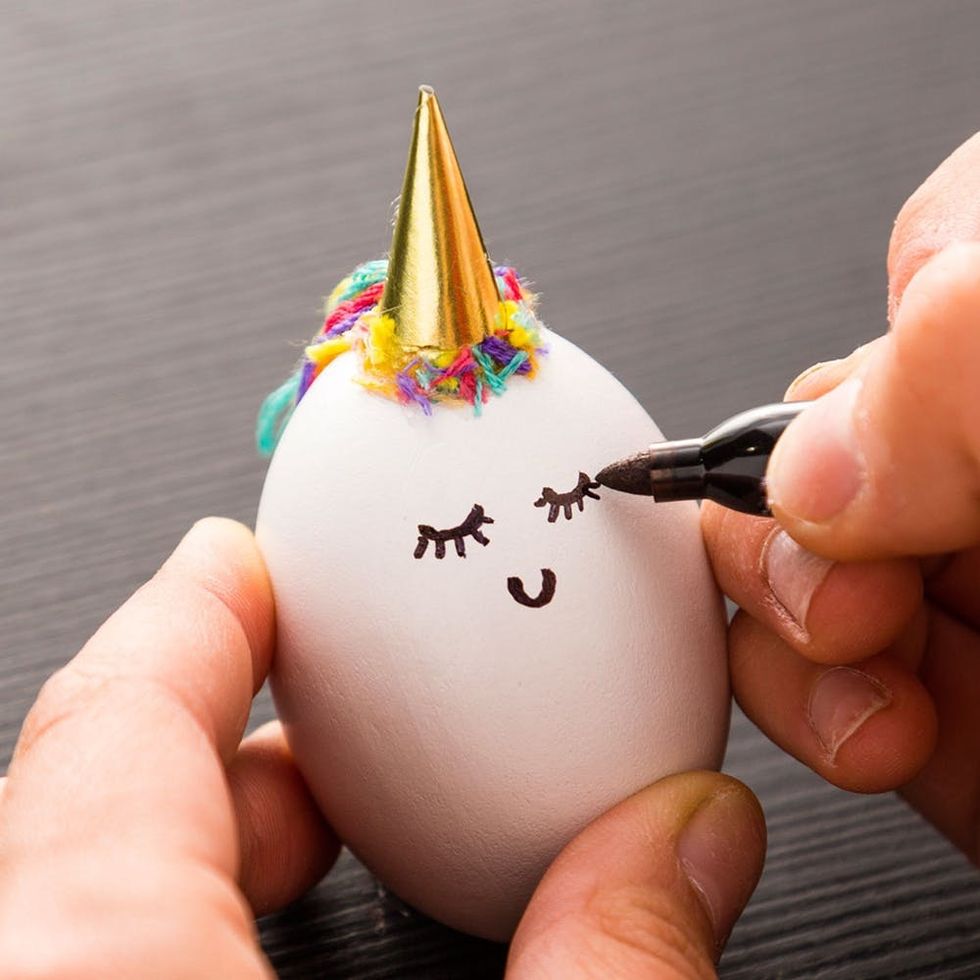 Use a Sharpie to give your unicorn egg some life :)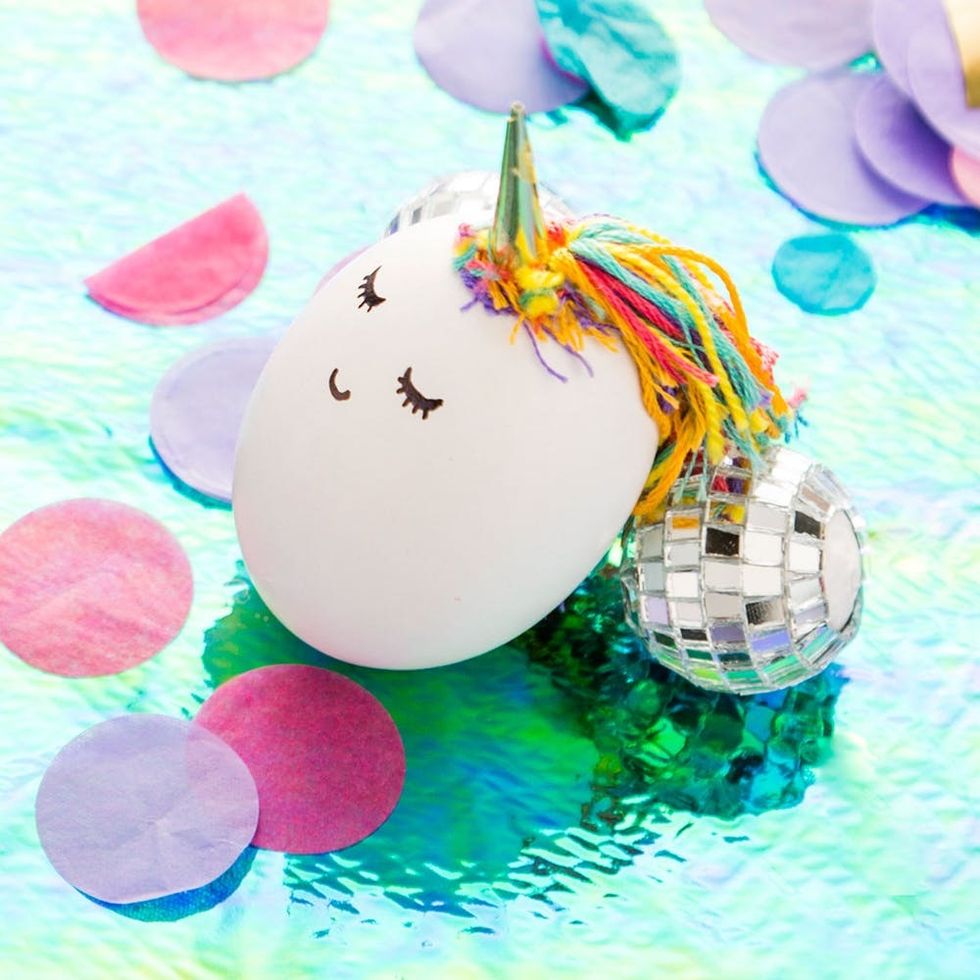 Living the unicorn dream.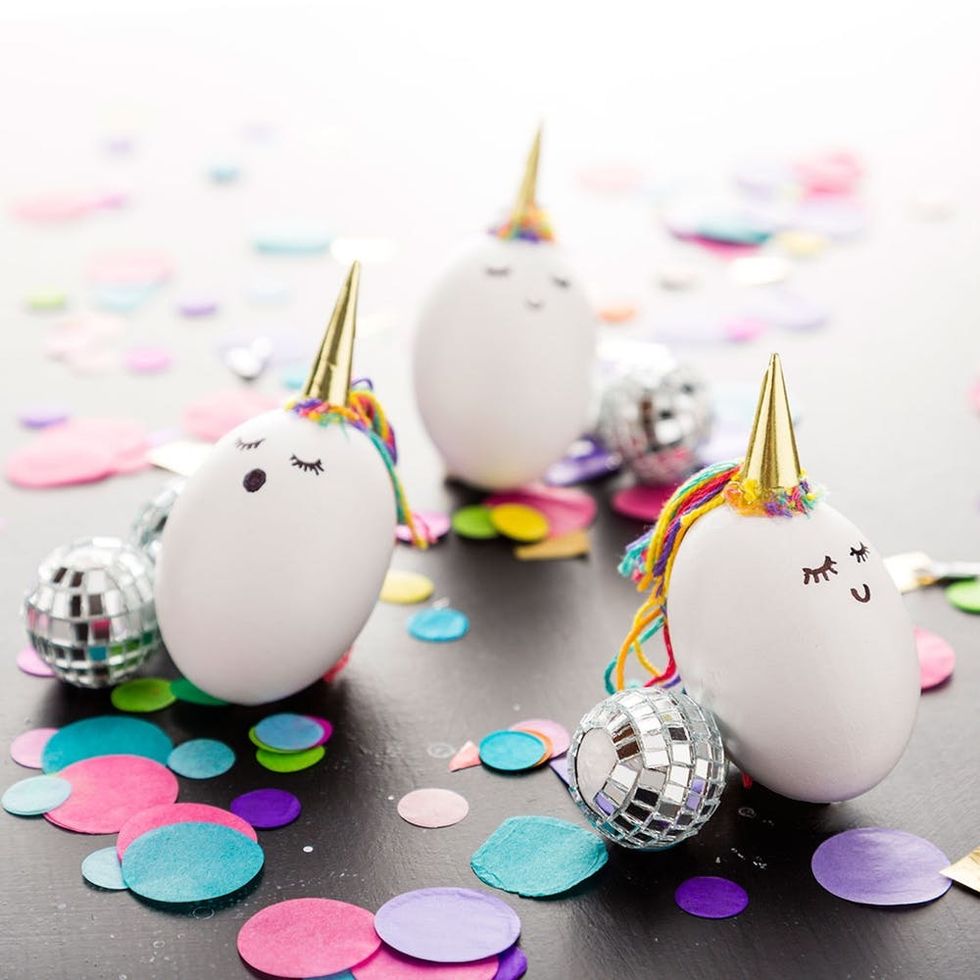 Create unicorn buddies with different fun facial expressions.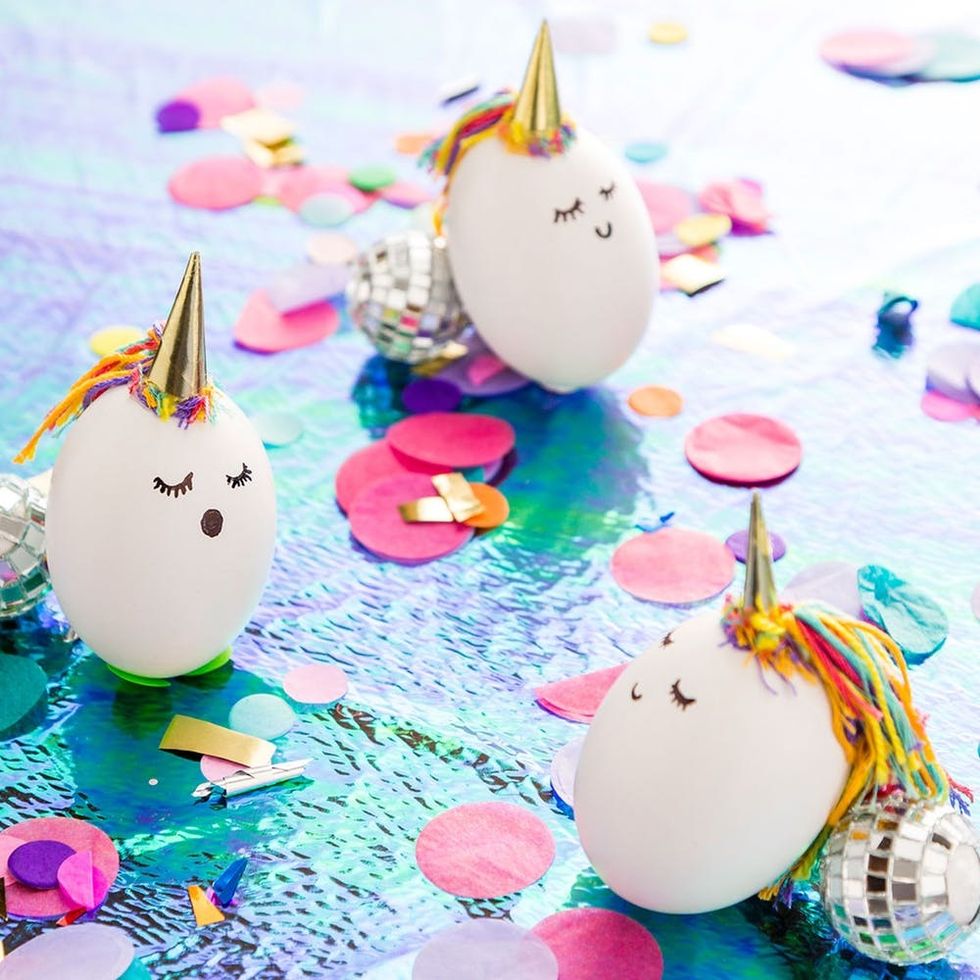 Show us your Easter eggs by tagging us on Instagram + using hashtag #iamcreative, and check out our Pinterest for more DIY inspo!
DIY Production and Styling: Kelly Bryden
Photography: Chris Andre
Brit + Co may at times use affiliate links to promote products sold by others, but always offers genuine editorial recommendations.
Kelly Bryden
Kelly Bryden, an east coast native, is stoked to be a part of the Brit + Co team. Design, DIY, and fashion are her passions. If she isn't crafting you can catch her on the dance floor or wrapped up in aerial silks.
Home News
If you lack a certain way with words, then perhaps you can rely on showing how you feel this holiday season with an artful greeting card you can make at home! Brit dropped by our crafting studio where we teamed with Camp by Walmart to create a choose-your-own-adventure holiday card tutorial. In the interactive video, it's up to you to decide what type of card you want to make — sentimental, or stylish? Three-dimensional, or keep it simple? After you've selected your design vibe, Brit helps you assemble it all together so your last-min card is ready to send. Get ready to pick up a few new DIY tricks when you watch the video now!
Holidays