Gift This DIY Anthropologie Planter to Your Mama for Mother's Day
May 11, 2017
When I was little, I never quite understood why my mom would always gift plants to her friends, teachers, neighbors, etc. Now that I'm the wise age of 25, I've realized that they're just awesome and give any room a breath of fresh air and beautiful, natural color. Today we're hacking the Anthropologie Favorite Fruit Pot ($14+) for a handmade touch to this classic gift. This DIY is made out of Sculpey, so it's important that you water your plants outside of the planter, then return it to the planter once all the water is soaked up. Another option, which is what we did, is to fill it with fake plants :) It's just as nice!
---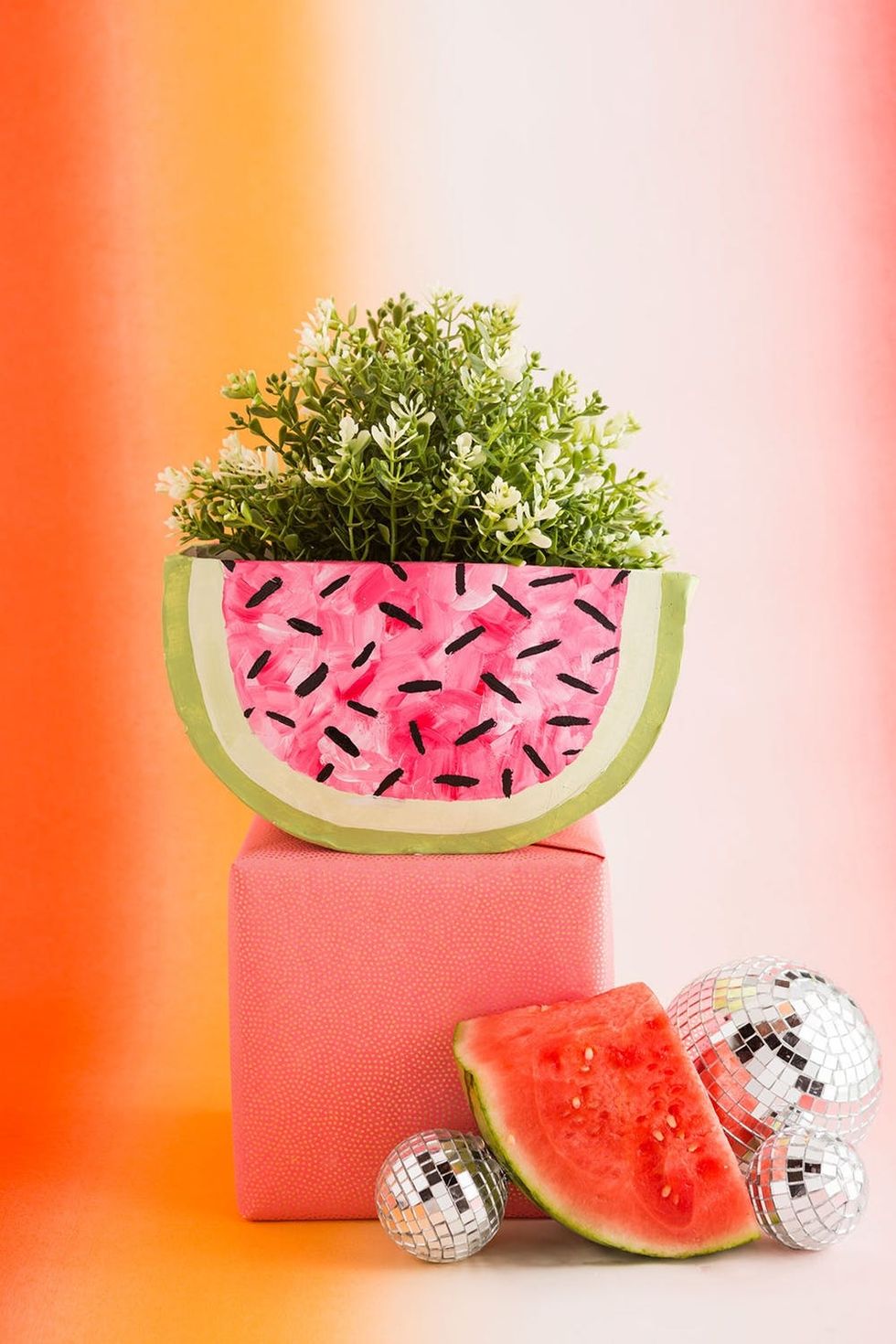 Materials and Tools: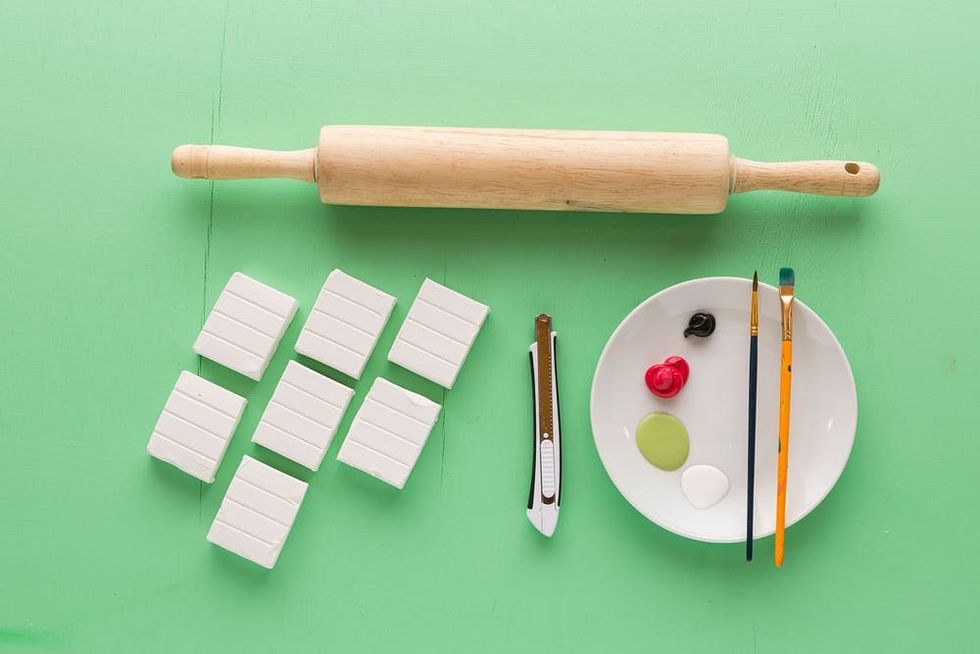 Instructions: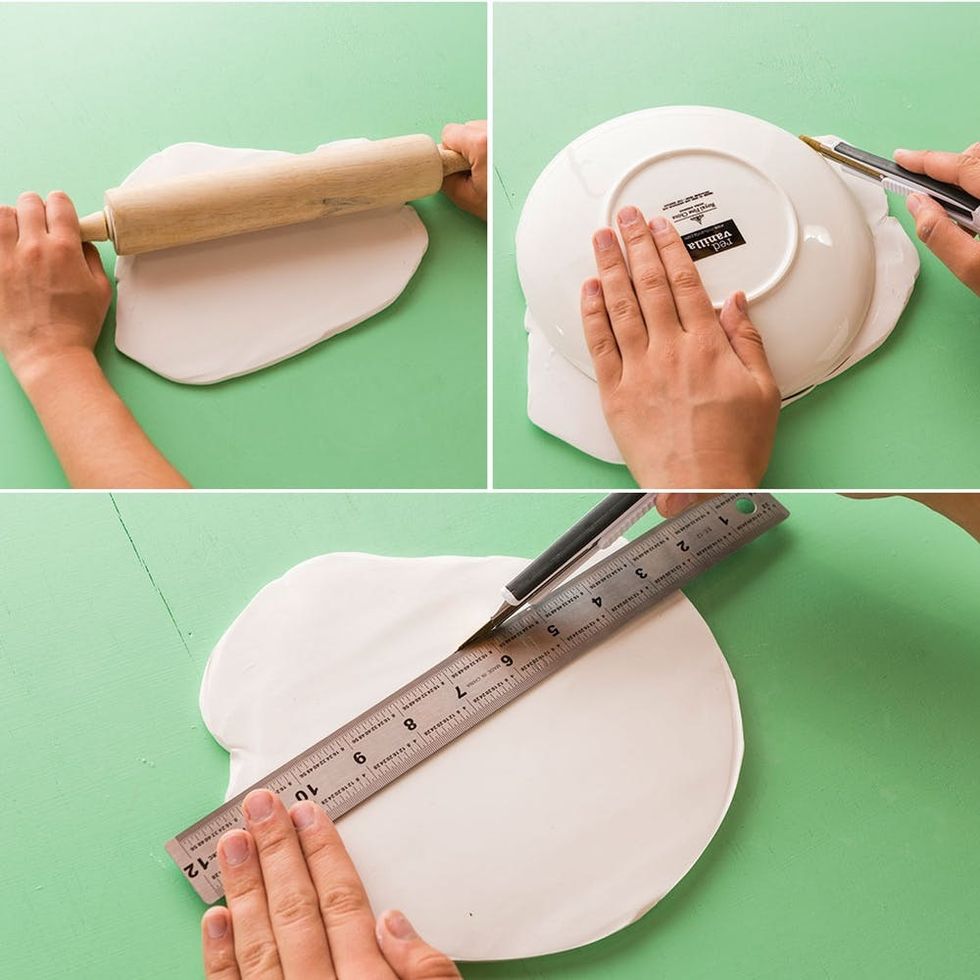 Roll out four blocks of Sculpey clay to make a disc that is about 1/4th of an inch thick. Use an eight-inch plate and ruler to create a half circle. Cut the clay with an X-ACTO knife. Create two half circles.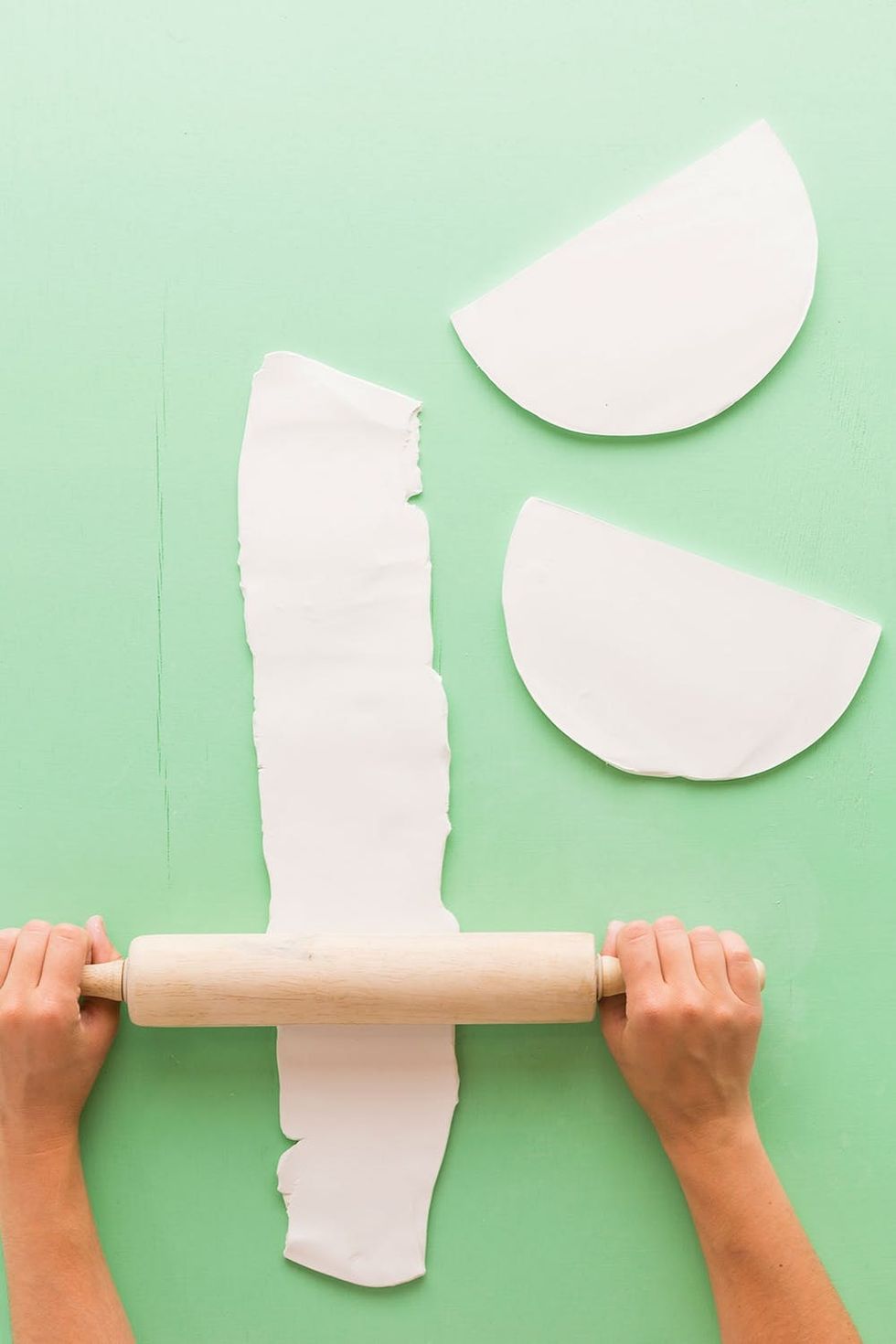 Roll out the last four blocks of Sculpey into a long rectangle. Trim so that it is 1/4 inch thick and three inches in width.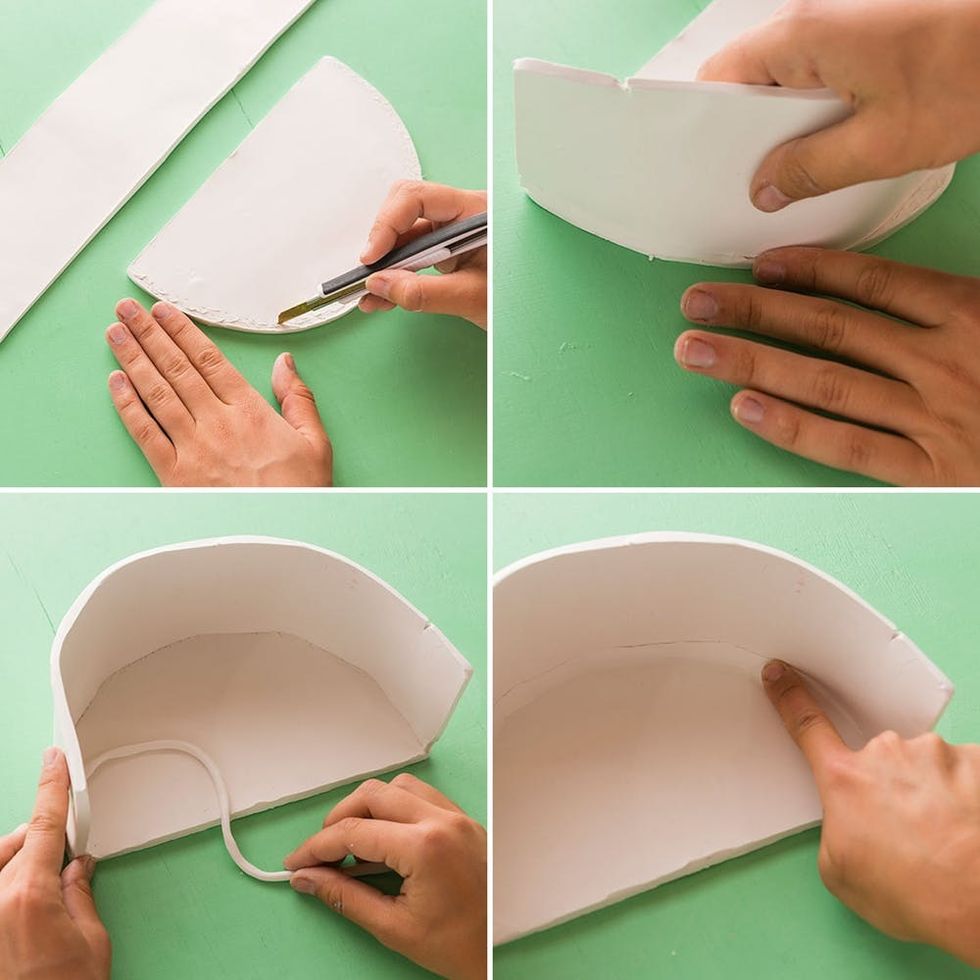 Score the inner edge of the half circle and then attach the clay band. Roll out a thin, snake-like piece of clay and place in the inner crease of the planter. Use your finger to press into place.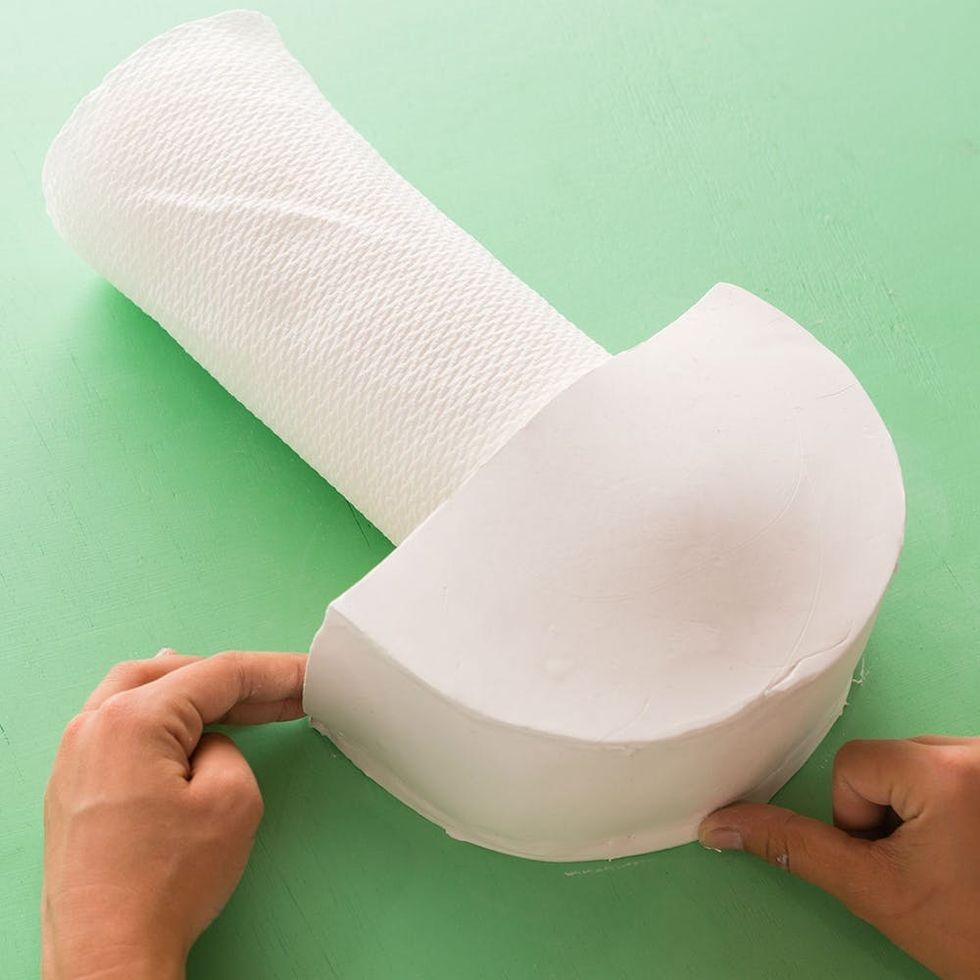 Score the other half circle and attach to the curved band. Add a snake-like piece of clay to the inside of the planter and use your thumb to press into place. *Note: Use a roll of paper towels to help hold up the top wall of the planter. It will be flimsy until you bake it.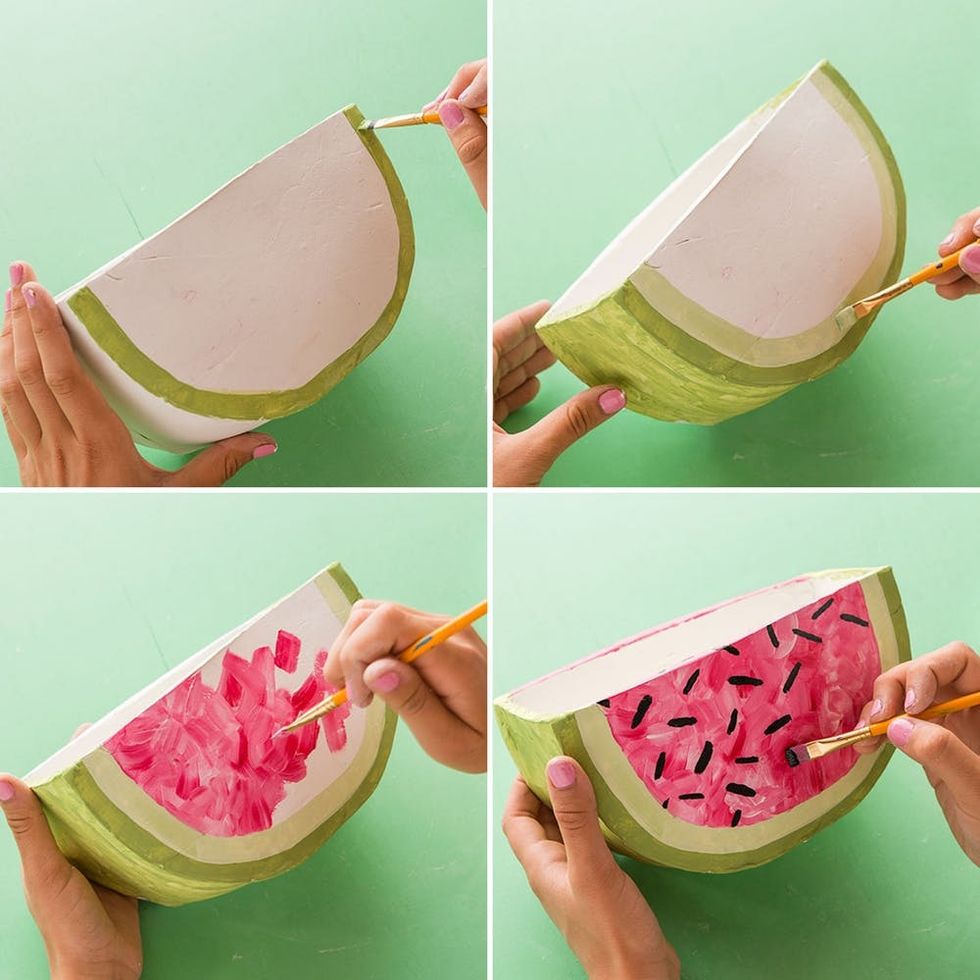 Place the planter on a cookie sheet and add a ceramic glass to the center to help keep the walls standing up straight. Bake for 15 minutes in a 250-degree-Fahrenheit oven. Once it has cooled, use the paint to turn it into a watermelon slice!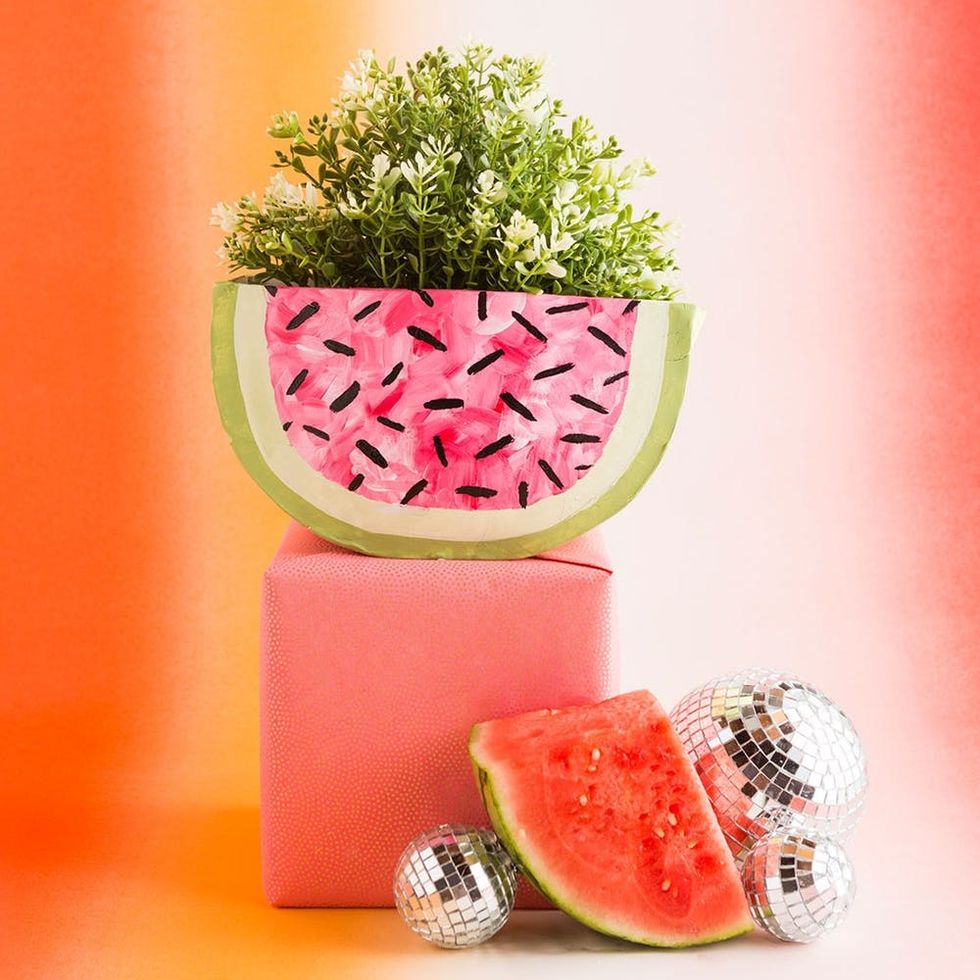 We filled this planter with a fake plant, because here at B+C HQ we often forget to water plants — eek! If you fill it with a real plant, just make sure to water it outside of the planter, due to the fact that Sculpey isn't the most water-resistant material.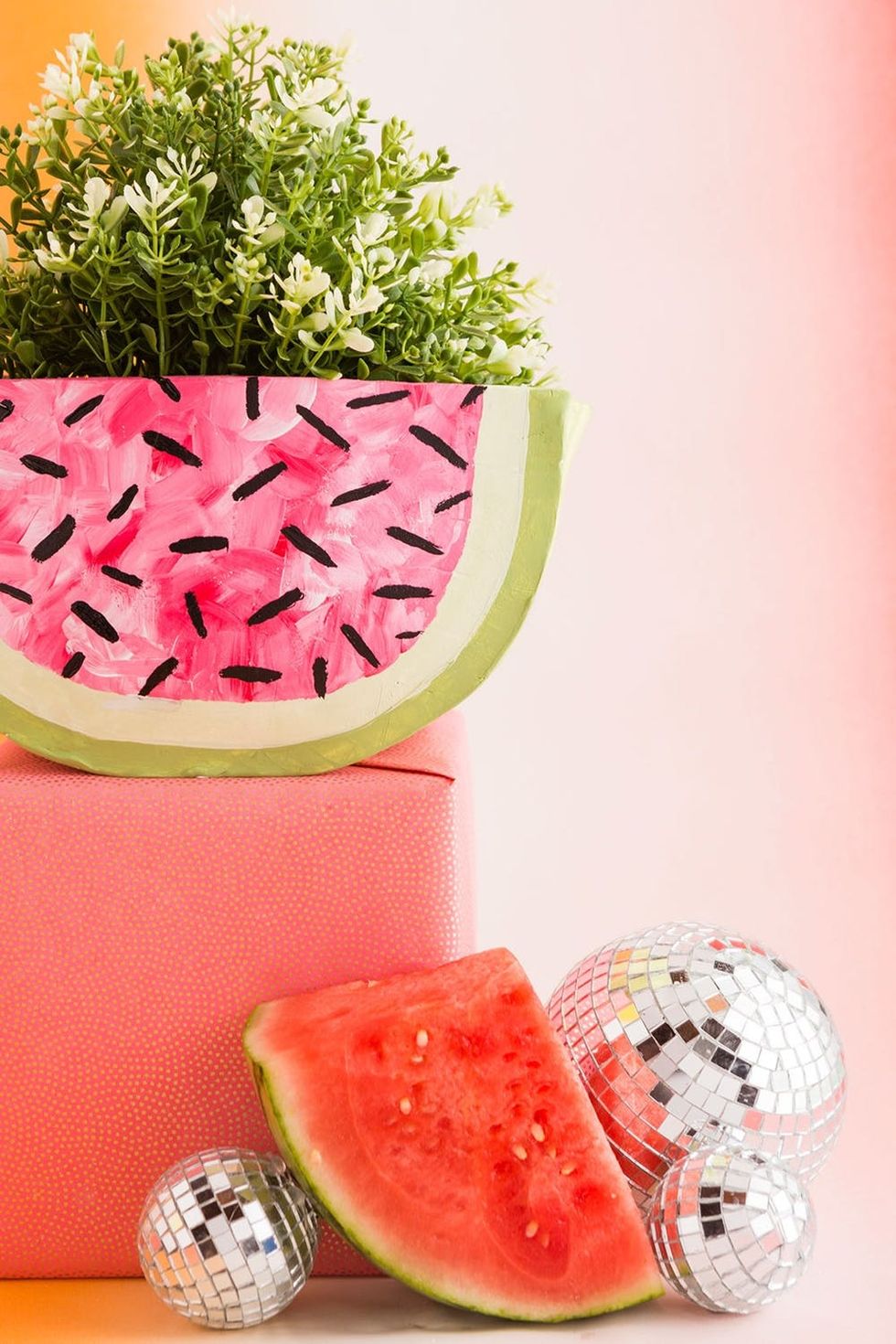 Show us your latest project by tagging us on Instagram + using hashtag #iamcreative, and follow us on Pinterest for more DIY gift inspo!
DIY Production and Styling: Kelly Bryden
Photography: Brittany Griffin
Brit + Co may at times use affiliate links to promote products sold by others, but always offers genuine editorial recommendations.