Donald Trump's News Channel Could Be a Threat to Our Democracy
Aug 08, 2017
As mainstream media outlets continue to cover what seems like never-ending chaos, dysfunction, and scandal in the White House, the Trump camp has decided to take the news directly into its own hands. President Trump has waged various battles against the press since the early days of his campaign, frequently deriding unflattering coverage of his presidency as "fake news."
Now, the Trump administration has decided to ramp up the war, launching a weekly "news" segment on the president's Facebook page. Though these segments may seem like just another way the president is using social media to tout his wins or defend himself against a flurry of accusations pertaining to Russian interference in the election, experts on media and democracy fear something more sinister is at play.
---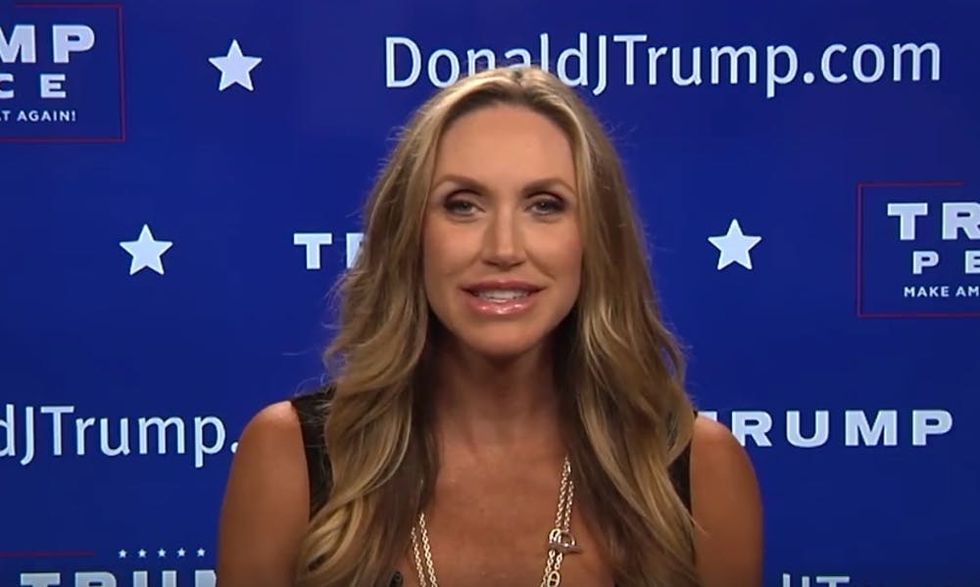 BuzzFeed was the first to cover Trump's new "news" undertaking last weekend, reporting that Trump posted a video to his (personal) Facebook page with the caption, "Watch for REAL News!" The video features his daughter-in-law, Lara Trump, who is married to Eric Trump, Executive Vice President of the Trump Organization. Lara opened the video by criticizing the news press, saying, "I bet you haven't heard about all the accomplishments the president had this week because there's so much fake news out there."
According to the Facebook post, the two minute and 24 second-long segment was paid for by Donald J. Trump for President Inc. The backdrop to Lara, who addressed the camera in the same manner a news anchor would, is a banner advertising Trump's website. In her segment, Lara ran through a short list of news items the president had previously given himself credit for on Twitter, and that had in fact been covered in the press. Though the president had sent out a series of tweets declaring trans people are banned from military service just days before he shared the "news" video, Lara also included a segment where she waxed on about the president's appreciation for veterans and troops. She ended the video by discouraging viewers from paying attention to press that is critical of the president.
Two days after sharing the video, Trump reiterated in a tweet, which was shared to Facebook, a common claim he's made, which is that social media is the only way for him to "get the truth out." He also claimed that the "Fake News Media" and "Trump enemies" want him to stop using social media to keep "the truth" hidden.
Then on Saturday, CNN commentator Kayleigh McEnany announced her resignation from the network, only to appear the next day in a Trump "real news video," Variety reported Sunday. McEnany's video was produced to look more like a news segment than Lara's: The second video includes core news production elements, such as a chyron. The latest video is titled, "Weekly Update 8.6.17," suggesting that these segments will become a regular Sunday occurrences. So far, neither video has been shared to Trump's official presidential social media accounts.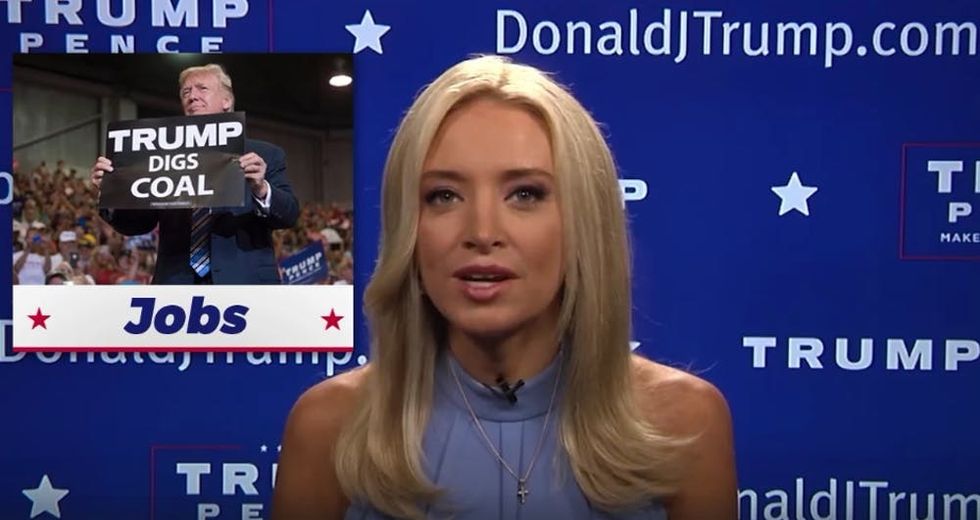 Lisa Graves, executive director of the Center for Media and Democracy and former Deputy Assistant Attorney General for the Justice Department, tells Brit + Co that Trump's "news" channel is not really news at all. Graves says that the channel is purely pro-Trump propaganda, "dressed up" as actual journalism. Ultimately, she says, these segments pose a threat to our democracy.
Graves says that she believes the founding fathers took the role of the press as a government watchdog as a vital component of a healthy democracy, which is why the press was enshrined in the First Amendment of the Constitution. Trump's "news" channel, she says, is the "antithesis" of what early political leaders had in mind for the press in the United States.
"[Trump's segments are] not designed for a well-informed electorate," Graves tells us. They're "designed to mislead the electorate. And all the while, Trump is viciously, recklessly, and most often baselessly attacking the actual press," whose very charter it is to hold him accountable as president.
Trump has indeed spent a great deal of time and energy disparaging and attempting to discredit the press, especially when they cover scandalous stories such as Russian interference in the 2016 presidential election. But he also goes after seemingly petty points, like the size of the crowd at his inauguration ceremony. Graves says the new segments are an expansion of his favorite tactic in his war on the media: direct communication with his fans via social media, where he does not have to answer tough questions from journalists, and is not beholden to a fact-checker.
In essence, this behavior is not new from Trump, but because he is using the visual trappings of the legitimate press to attack the legitimate press, there's cause for more concern. Here, Trump isn't just shouting on Twitter; he's using talking heads to recycle his own points in the interest of promoting his agenda, and directing attention away from unflattering reports. Graves says this endeavor is not real news at all, but rather "a cynical, manipulative, and outlandish farce."
Graves' sentiment of distaste is one that some conservative commentators share, even if they might argue that concern is overblown. The right-leaning National Review asserts that "Trump's perpetually ham-fisted attacks on the "Fake News MSM" appeal solely to his base and reflect the West Wing's desperation more than its authority."
One thing is for sure: Press freedom is a keystone of the democracy that the president swore on his inauguration day to protect.
What do you think of Trump's new "news" show? Tell us on Twitter @BritandCo.
(Images via Facebook + Getty)
Elizabeth King
Elizabeth King is a politics, history, and culture writer based in the Twin Cities. She is generally pretty cranky but still enjoys traveling, music from the early 2000's, and plotting the resistance. Feel free to say hi on Twitter at @ekingc or check out some of her work at www.elizabethcking.com.
Politics
Still haven't taken up that new creative skills you swore you'd learn this year? Or ready to take your design skills to the next level? Let's say so long to the weirdest year ever by checking those big learn-something-new goals off our perpetual to-do lists.
We've teamed up with Clorox to give you the gift of unlimited creativity now through the end of the year. Once you sign up, you can take as many of our 120+ classes as you want for FREE for one whole month!
Here's how it works:

Head to brit.co/learn and sign up for the "All Access Pass."
Use the code "CLOROXCARES" at checkout to redeem your free month of classes.
You will be automagically signed up for Clorox's email list once you redeem your free all access pass. (It's the #1 Choice for Disinfection!)
Your pass lasts one month from when you checkout. This means you have unlimited access to all the classes during that month.
This offer is valid now through December 27, 2020.
Browse our catalog to find the right class for you, tell a friend and take the class together over Zoom, or organize a 'cocktails + crafts' night with a friend in your bubble so you can learn something new together.
What are you waiting for? Time to start learning all the things!

Thanks to Clorox for making this happen! When it counts, trust Clorox.
Lifestyle