Drop Everything: Edible "Bath Bombs" for Your Cocktails Now Exist
Feb 26, 2018
Fact: bath bombs make everything better. They reduce stress, smell amazing, and let's face it: They're fun to watch as they plop and fizz in the tub, lending an explosion of color to relaxing baths. So why limit them to just bath time?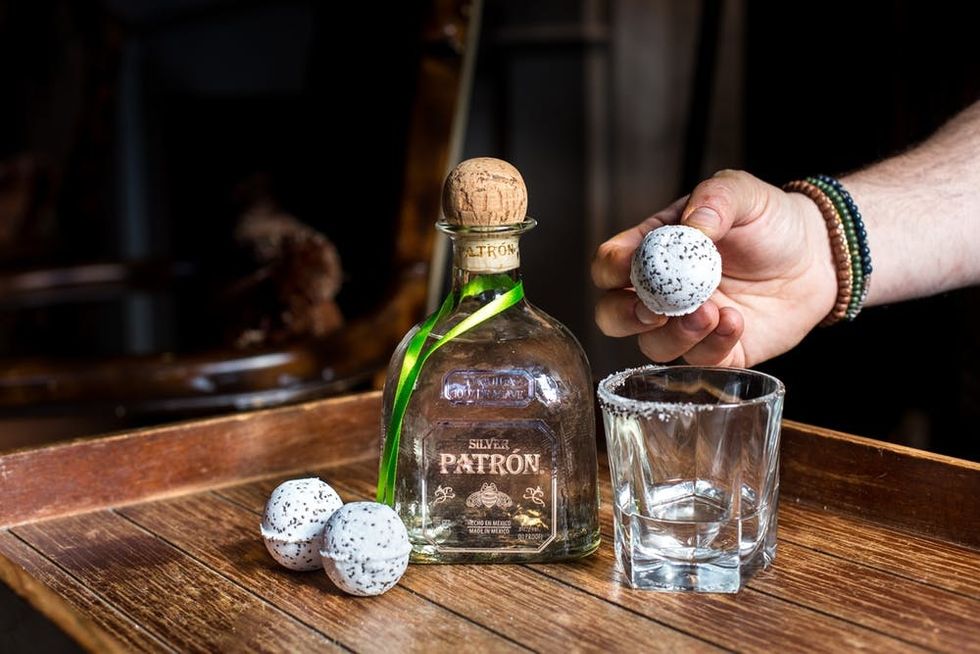 ---
Thanks to mixologist Cody Goldstein of Brooklyn's Muddling Memories, members at NYC's exclusive club, Norwood, didn't have to.
For National Margarita Day, the drink guru dreamed up *ingestible* bath bombs, aptly-named "Cocktail Fizzers," which he dropped into a simple concoction of Patrón, club soda, and simple syrup. He offered up seven next-level flavors, including jalapeño with lychee and chia seed, passion fruit, tomato and thyme, celery and elderflower, pickled plum and kelp tea, and, last but not least, orange marmalade and sherry. Attendees were able to snag a single flavor for $30, or try all seven for $200.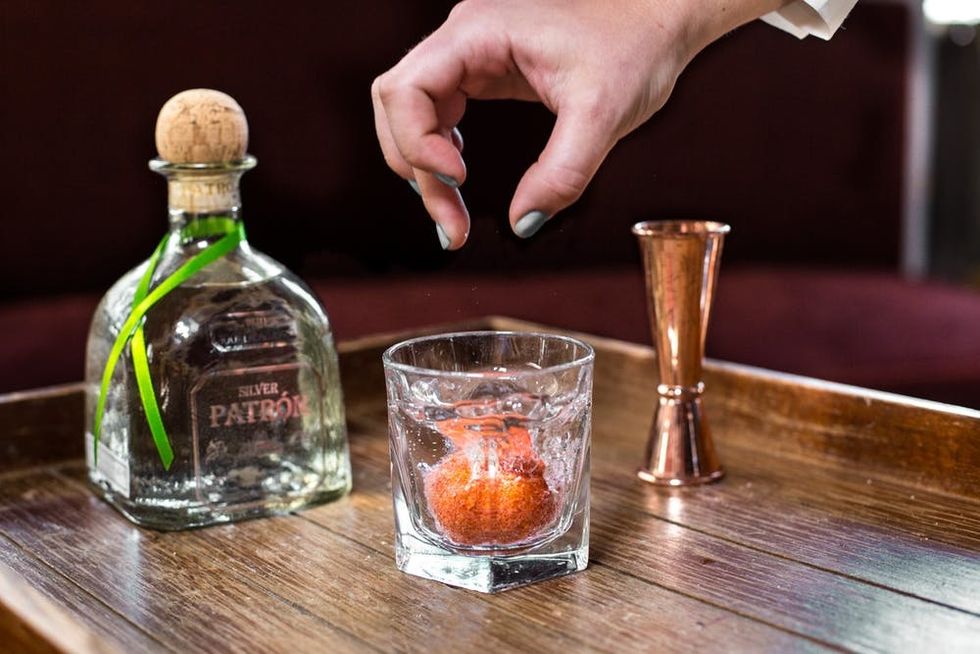 Muddling Memories later posted the magic on Instagram, sending social media into a tizzy. "So can I drop this in my glass while I drop a bath bomb in the tub at the same time?" one curious commenter asked (Genius, actually).
While there's no word on whether or not these babies will available for public purchase, but a similar item IS coming to High Waters Co, and our cocktails will never be the same.
The beauty brand created a similar fizzer using the mix for a margarita. This tantalizing video shows the strawberry margarita with chia seed (those little black dots you're seeing) creation that "WILL BE AVAILABLE SOON," according to the post.
We'll *definitely* be keeping an eye out for these!
What do you think of these cocktail bathbombs? Let us know @BritandCo!
(Photos via Getty + Patron)
Sophie Wirt
When Sophie isn't writing, she can be found experimenting with DIY nail art and singing along to old school Britney Spears jams.
Food News