13 Egg + Avocado Recipes That Prove They're the Greatest Power Couple Ever
Dec 04, 2015
What makes this particular power couple so amazing? For starters, both parties are attractively delicious by themselves — not to mention photogenic. The egg, so classically simple, and the avocado, exotic and vibrant, channel Blake and Ryan when arm and arm on the red carpet of wheat toast. The eggcado doesn't just taste good in sandwich form — it tastes good in any form.
---
1. Microwave Poached Egg on Avocado Toast: A canoodling egg and avocado on toast make for an effortlessly elegant breakfast. Nothing says food porn like cutting into a poached egg first thing in the morning. (Video via Phoebe Melnick)
2. Egg and Avocado BLT: What a delectable double date: Egg and avocado and their famous friends, lettuce and tomato. I feel bad bacon has to fifth wheel. (Photo via Tiare Brown)
3. Baked Egg in an Avocado: These two are just as tasty spending some alone time together. Ditch the frills and go back to the basics with this recipe — it will remind you why you fell in love with the egg and avocado combination in the first place. (Photo via Lauren Feld)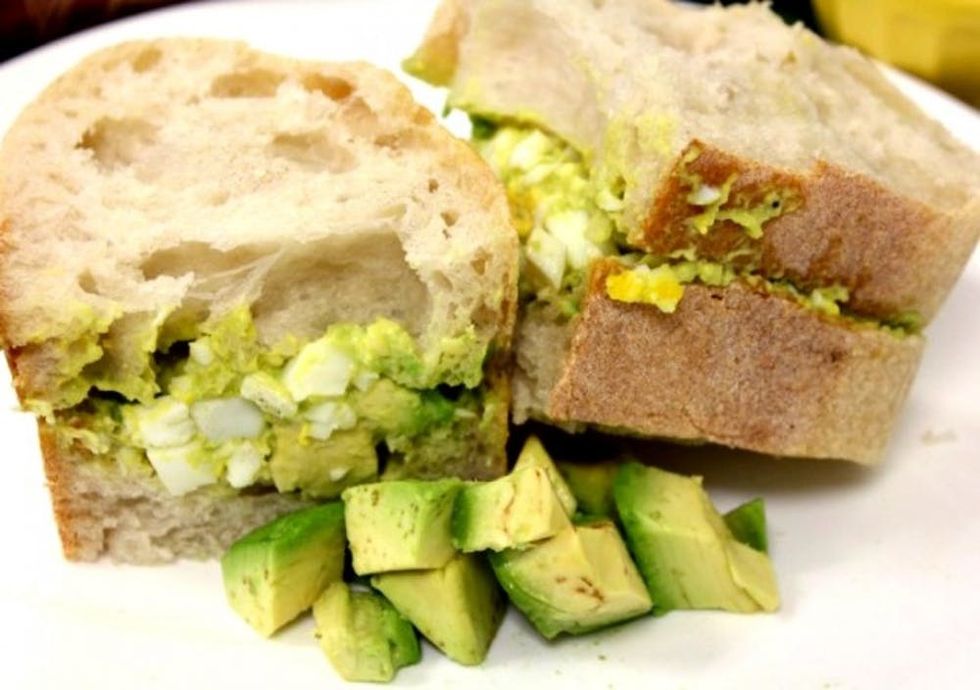 4. Avocado Egg Salad: This power couple is just giving the people what they want before they know they want it. If you thought you loved the eggcado combination before, just wait until you eat it like this. (Photo via Arisa Toyosaki)
Spoon University
Spoon University is a food network for our generation, where all the content is produced by college students. They cover everything from simple recipes and local restaurants to dining hall hacks and healthy living tips.
Food