This Solar-Powered Tree Keeps Your Gadgets Charged
Nov 27, 2012
You know we love us some solar power, and we're always looking for different ways to keep our gadgets powered up when the power's down. And when these things come together, look good, and happen to be on Kickstarter, we're really psyched. While unfortunately funding has been paused on the project, we're still impressed by the idea and creativity of this project.
---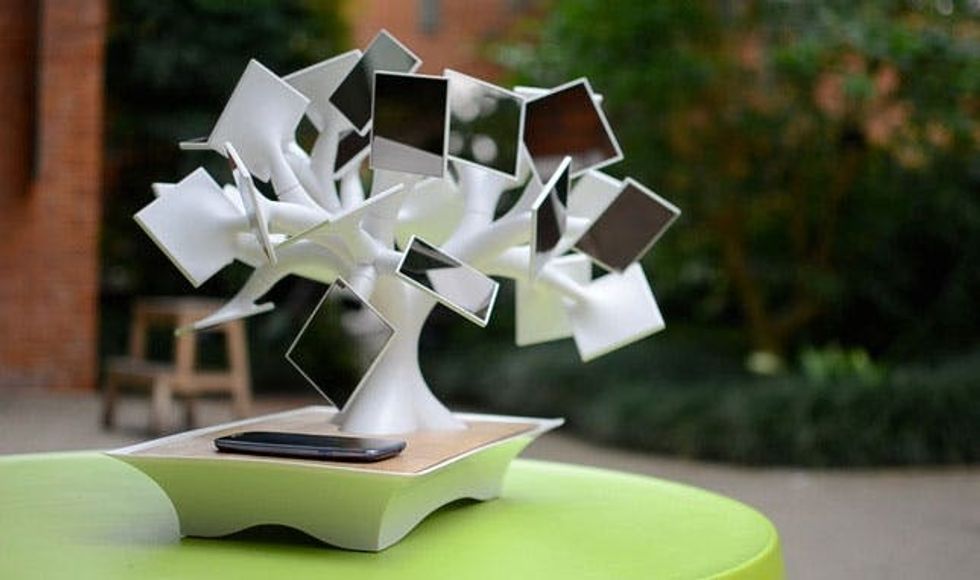 This quirky-looking darling is a tree sculpture covered with solar panels, letting you charge your devices at your desk… provided your desk has ample sunlight.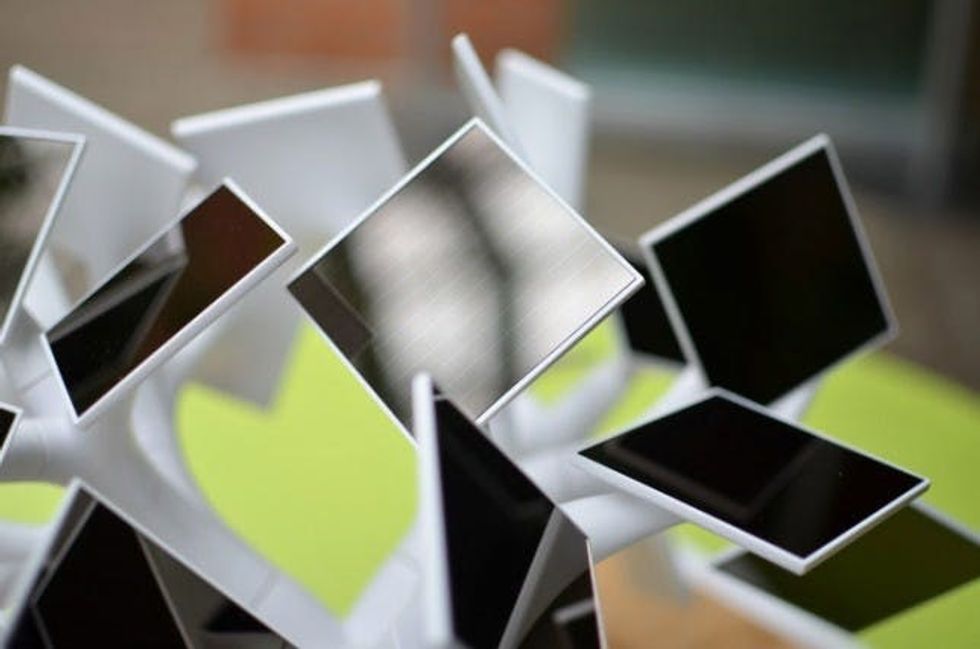 Described as part sculpture and part appliance, we love that this combines the aesthetic with the pragmatic. Who says fun, function, and fashion can't all find a home on your desk?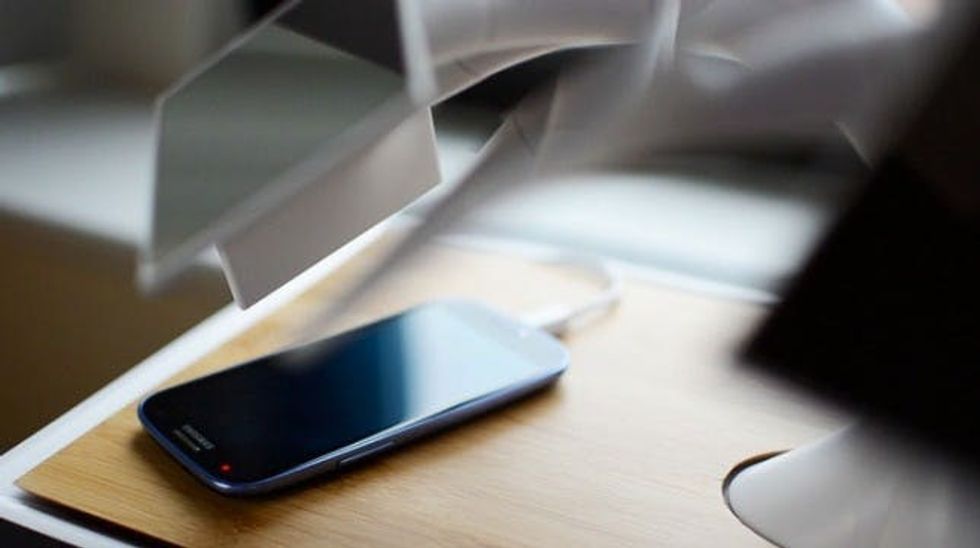 But how does it work? Ok, first of all it doesn't need direct sunlight but charges off of natural daylight. It only needs 4 hours of daylight to charge the average smartphone and can store up to 36 hours of power at one time. You connect via USB and can connect two devices at once. You can also opt for a wireless charging zone (yes, a wireless charging zone). Amazing.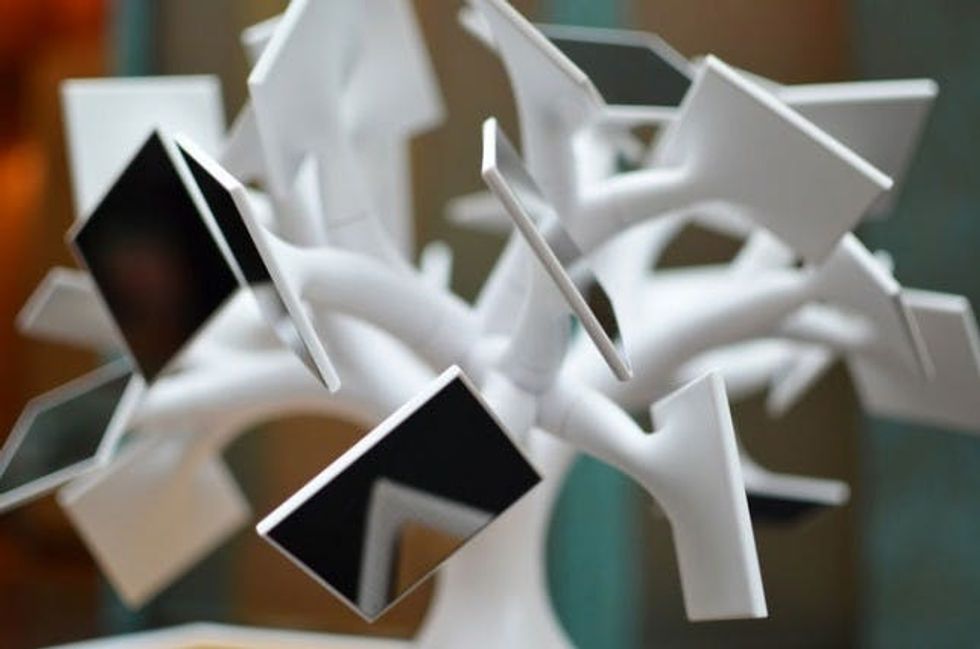 Electree+, naturally, is looking for funding over on Kickstarter. $199 will get you the electree+ with a black base as well as a tshirt, on-the-go solar charger, fun decals, and the ability to choose future colors of electree+ base plates.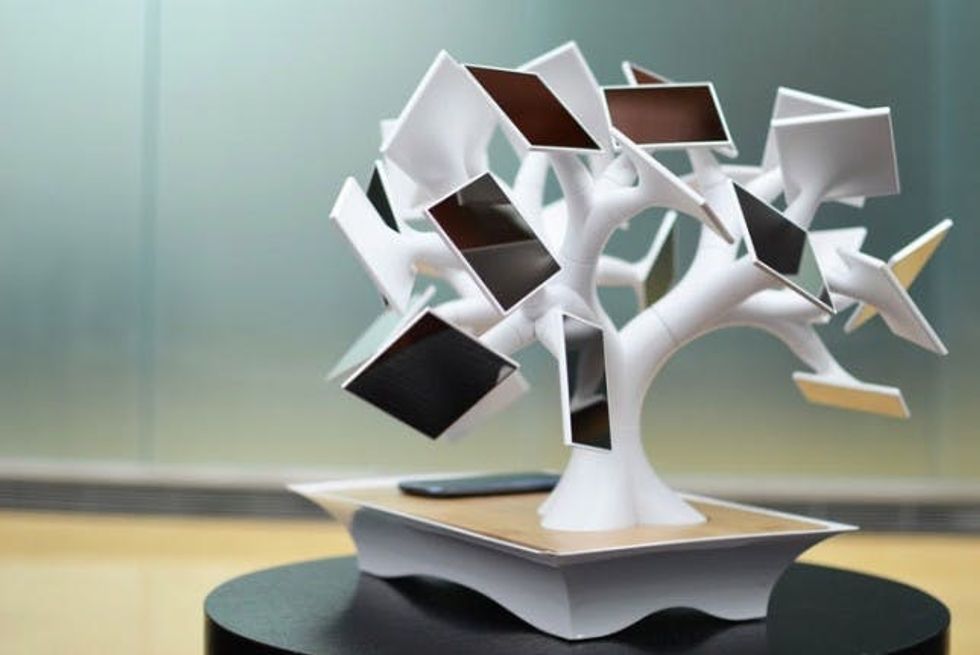 Who knew serious solar power could be so accessible? Can't wait to try this out and to see what other desktop and home appliance/sculptures start popping up in the technosphere.
Anjelika Temple
As Co-Founder and Chief Creative Officer of Brit + Co, Anjelika Temple brings her voracious consumption of all things creative and colorful to DIY projects, geeky gadgetry finds and more. When she's not DIY-ing her heart out, you'll find her throwing dinner parties with friends or adventuring with her husband David, their daughters Anokhi and Indira, and their silly dog Turkey.
Tech