An App That Can Tell Which Friend Got You Sick
Jan 08, 2013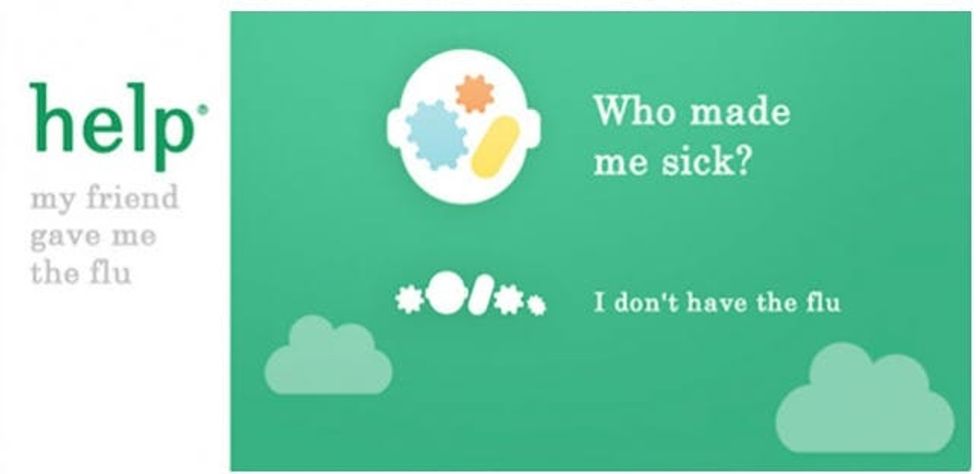 ---
If you couldn't already tell by the dozens of your sick and likely-very-whiny friends, co-workers and family members, it's officially flu season. Are you one of the "ill-fated" members of society who caught it, too? Fortunately, now there's an app to help you find exactly who to blame (or who to watch out for, if you haven't caught the bug yet). You don't have to necessarily de-friend them, but you can at least make them feel bad enough to bring you some chicken soup. From the makers of one of our favorite brands, Help Remedies, Help, I Have the Flu is a new Facebook app that attempts to help you find out who gave you the flu, or who is likely to in the near future.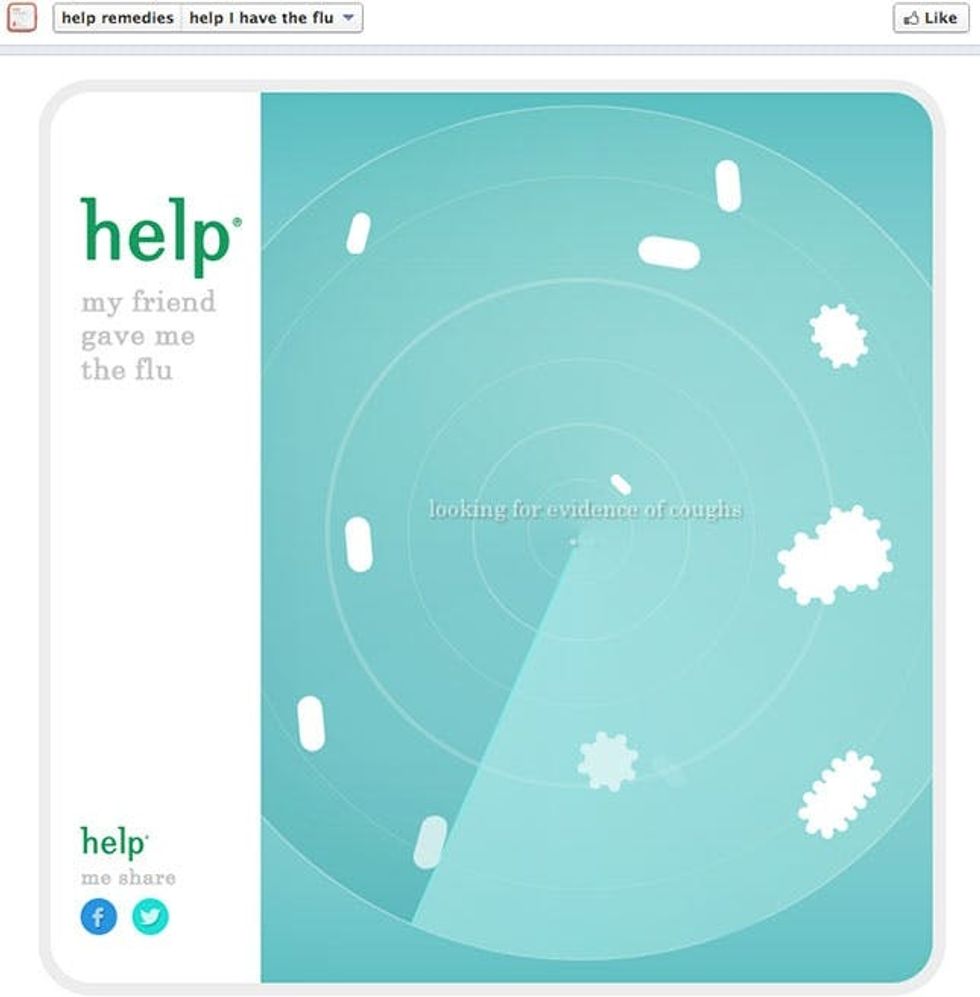 The app is useful for both those who have a cold and those who don't. It scans your friends' Facebook profiles for keywords that may signal illness such as "coughing," "sneezing," or even "nurse." It also reviews all your friends' check-ins to see if they're up late at night (sleep deprivation), which makes them more likely to catch a cold.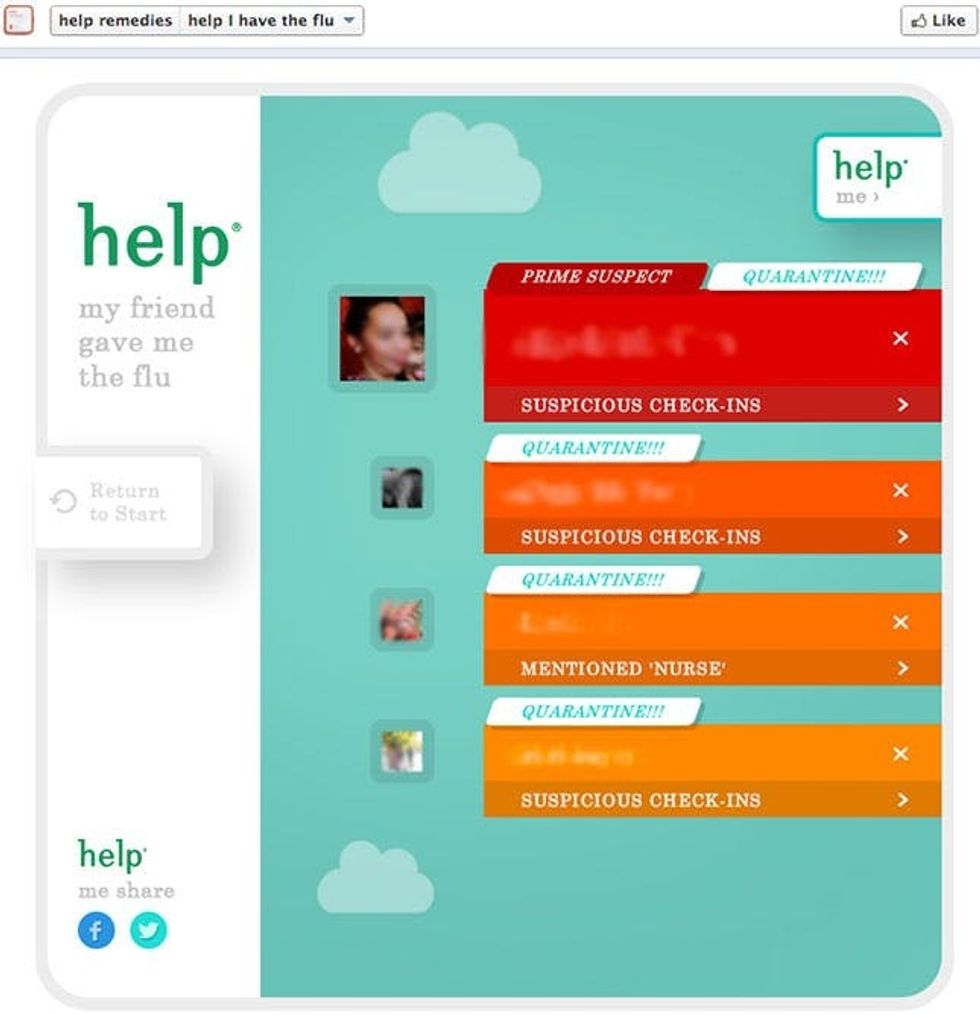 We used the app on our Facebook profiles to see exactly who we should be staying away from. Note to self: stay far, far away from our prime suspect. The app also lists others who are suspicious and should be seen at your own risk. Dum dum dum! (How cool would this app be if it could actually detect germs from your keyboard or smartphone?)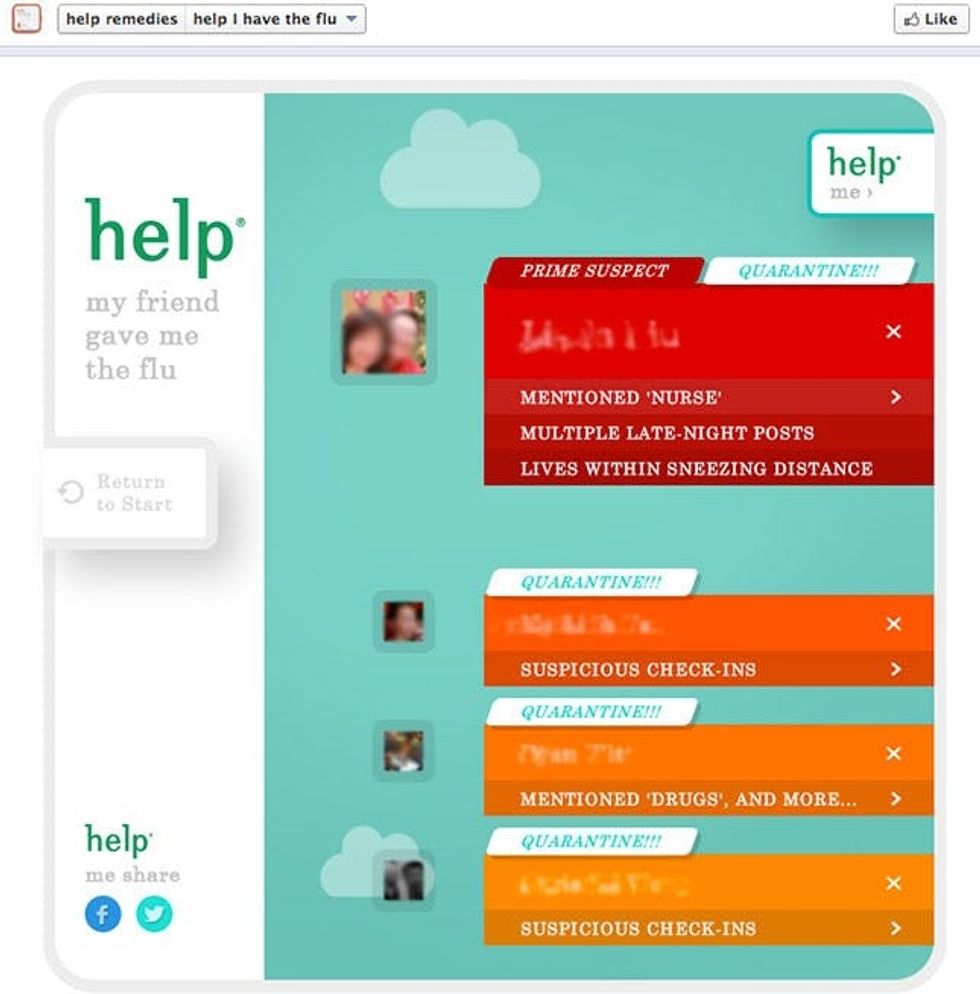 We also experimented with the option for "who might give me the flu." Interestingly enough, the results were a little different. Either way, we're staying far away from ALL of the suspects! If you feel the symptoms of the flu already, it gives you the ability to message the sick person, or go directly to the Help Remedies website to purchase medicine. Very clever marketing scheme, indeed.
Brit Morin
Hi, I'm Brit, the founder and CEO of Brit + Co. I'm a young mom of two, tech nerd and design-inclined lady who has a zillion hobbies and curious about... just about everything! My mission from the beginning has been to unlock women's creativity and courage to try new things so that they can find the path to their true passions.
Health
Our undergarments might have taken a backseat in 2020, but with a new year upon us, we're feeling inspired to reprioritize our most intimate clothing layer — especially in time for Valentine's Day. Because hey, what better way to kickstart a season of self-love than by treating yourself to a confidence-boosting set of lingerie?
We turned to trusted intimates brand Adore Me to set us straight on trends for the year ahead, featuring size-inclusive bodysuits, romantic bustiers, lacy babydoll styles, and everything in between. Luxe sets start at $24.95 with free shipping and exchanges, and if you're not sure what style would work best for you, Adore Me has an at-home styling service called the Elite Box. You can try everything on from the comfort and safety of your home, keep what you love, and send back the rest totally hassle-free. Need more to pique your interest? Scroll ahead to see the silky lingerie and loungewear pieces we're adding to our cart.
Fashion