Gucci's Hottest Accessory for Fall 2018 Is a Severed Head
Feb 22, 2018
Whether models are rocking floor-length fringe nails or looking like an actualhuman flower bouquet (remember Gigi Hadid's floral look for Moschino last season!?), fashion (particularly fashion shows) is all about fantasy. But Gucci just took fantasy to new creepy (albeit cool) new levels when they sent two models down the catwalk in Milan holding fake copies of their own severed heads — and it's so creepy it's good.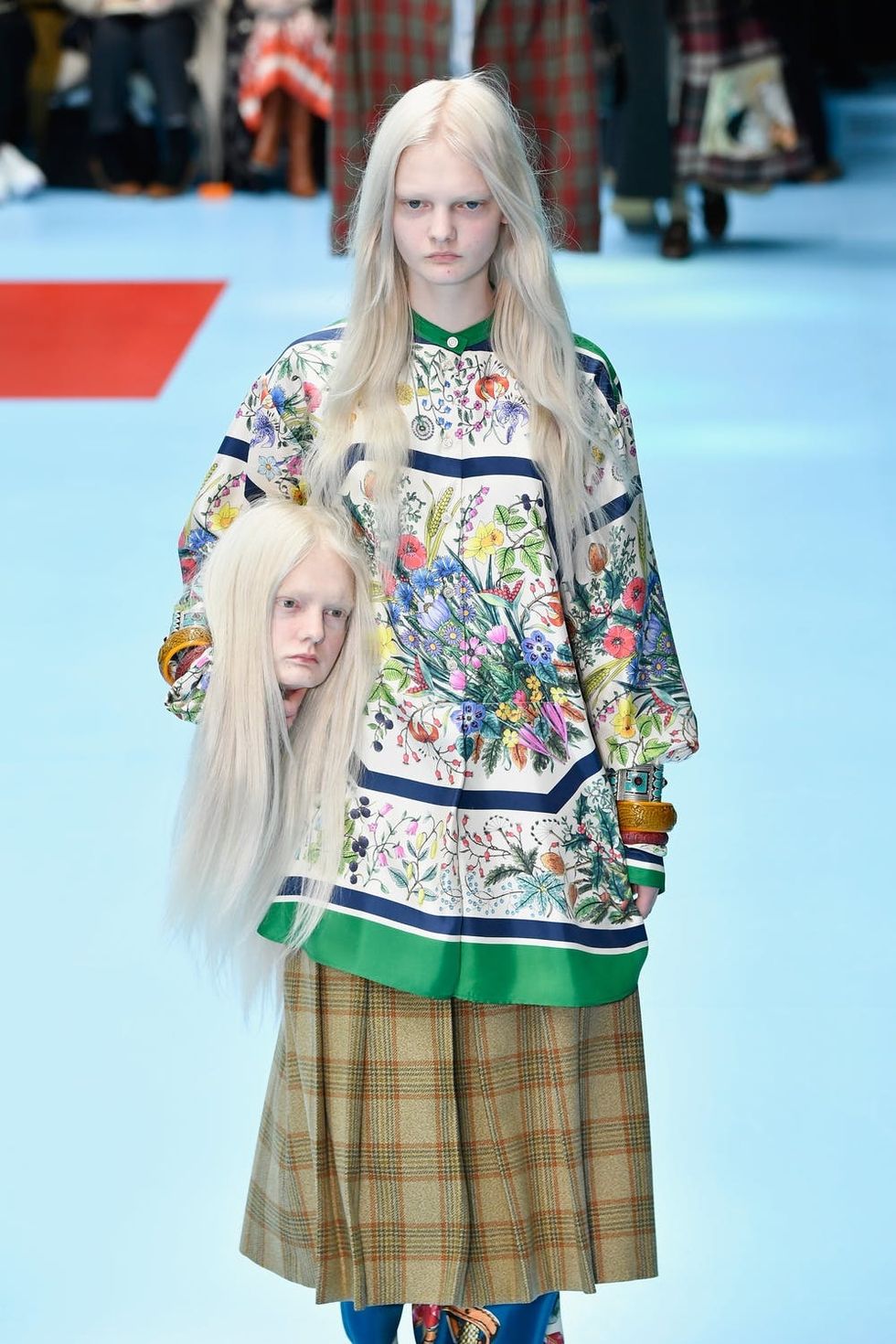 ---
The luxury brand kicked off Milan Fashion Week with its Fall/Winter 2018 collection, filled with an eclectic mix of colors, prints, and textures. And while some of the models carried throwback style handbags and colorful clutches (we want them all), a select few were given the creepiest accessory of all time — their own heads in wax form.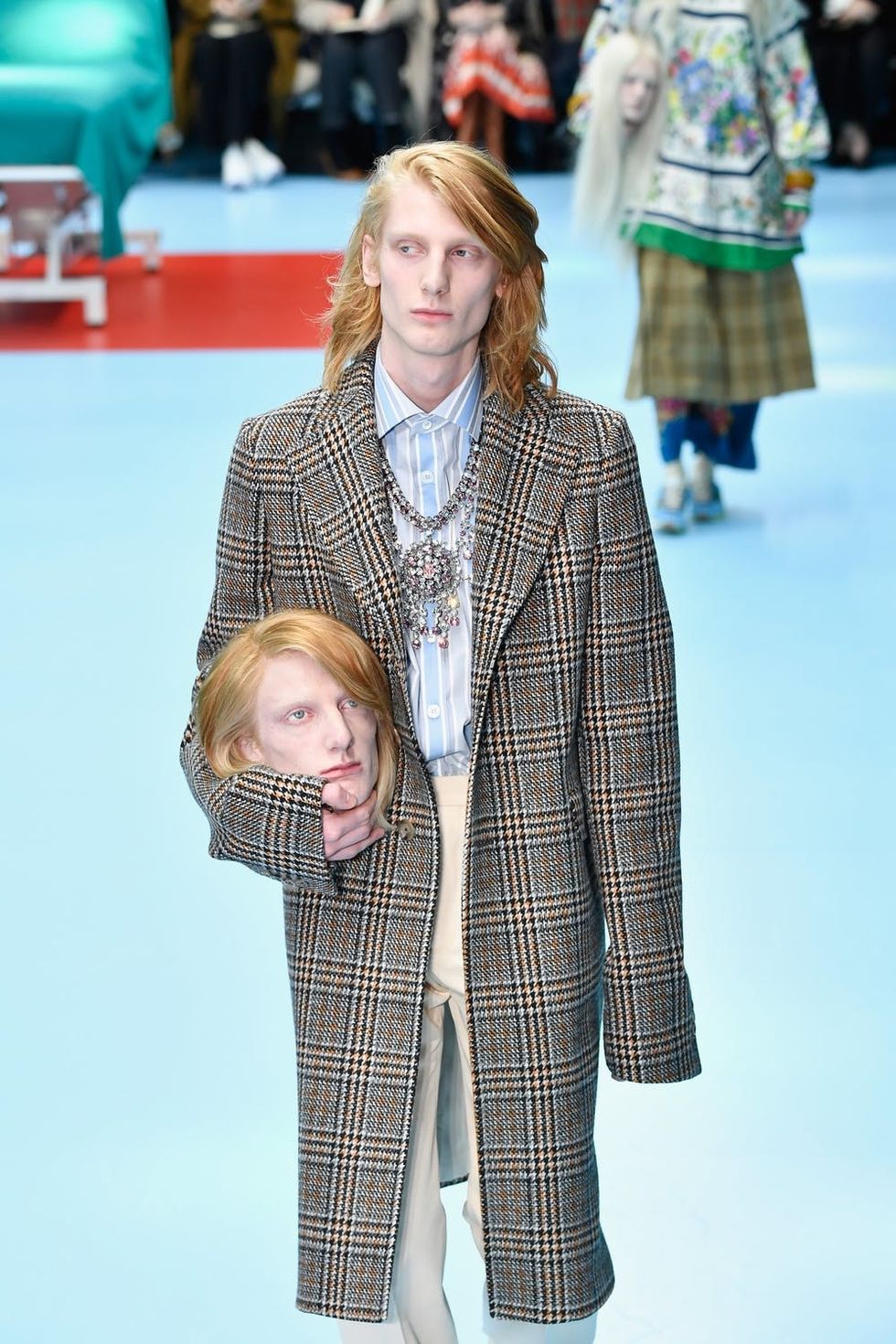 The severed heads were part of the fashion house's Cyborg theme, with GQ noting that attendees were given notes that read, "Gucci Cyborg is post-human: it has eyes on its hands, faun horns, dragon's puppies and doubling heads." According to Vogue, the luxury brand created these eerily lifelike replicas over a period of a whopping six months.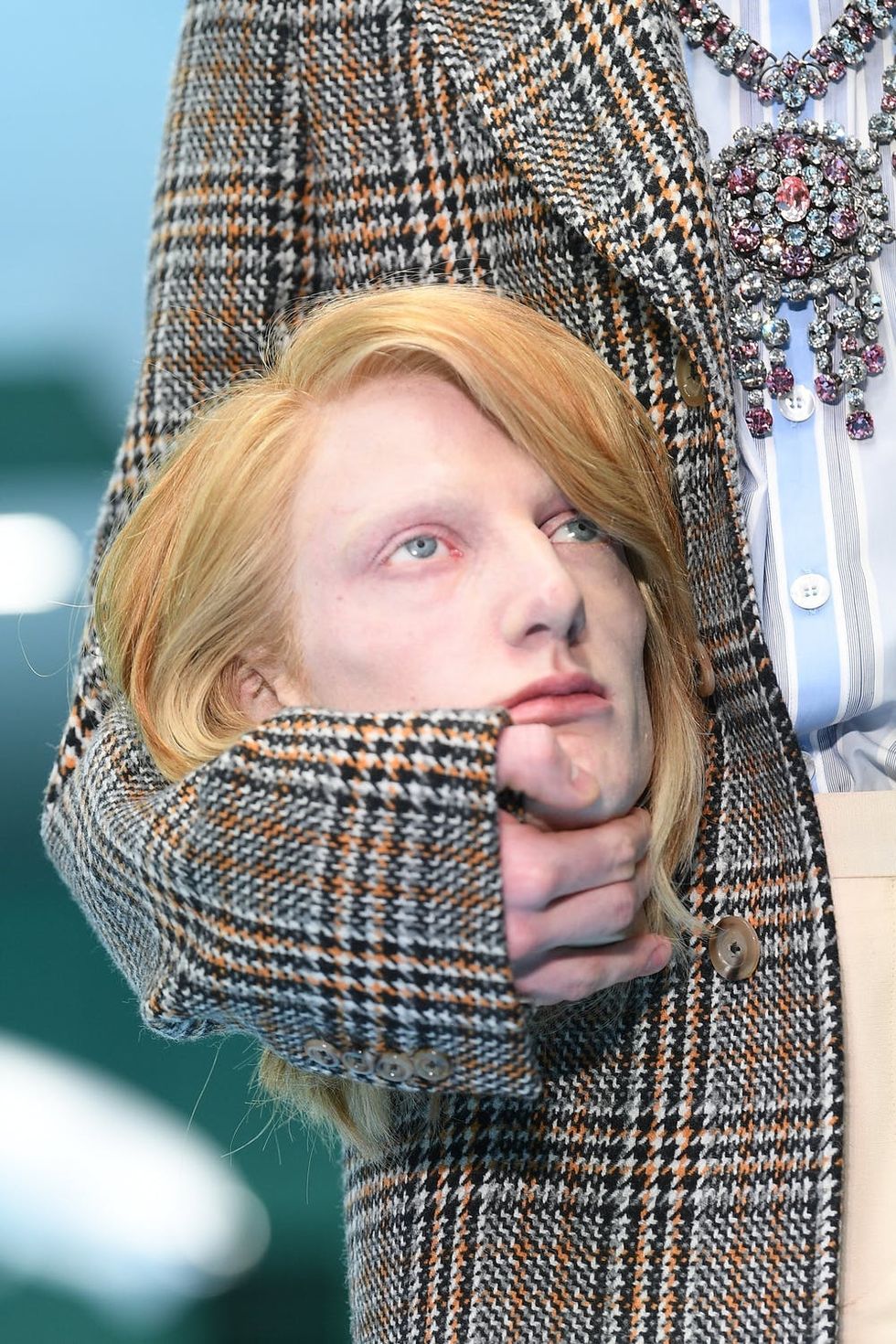 If this is entirely too gruesome for your liking, other models carried, er, more traditional accessories, including dragons, snakes, and lizards. Halloween might be several months away, but it seems Gucci is already giving us all the creepy costume inspo we never knew we needed.
(Photos via Pietro D'aprano/Getty + Venturelli/WireImage)
Do you love this wacky runway look or is it too crazy for you? Let us know @BritandCo.
Arielle Tschinkel
Arielle Tschinkel is a pop culture junkie who went to NYU because the Olsen twins went to NYU (really). She is a freelance writer whose work has also been featured on HelloGiggles, Refinery29, SheKnows, Bustle, Hollywood.com, and many others; and she's living her dream one Britney Spears GIF at a time. Follow her on Twitter @mrstschinkel or visit her website at arielletschinkel.com.
Style News