Finally, Your Guestbook Can Be Beautiful and Digital
Nov 28, 2013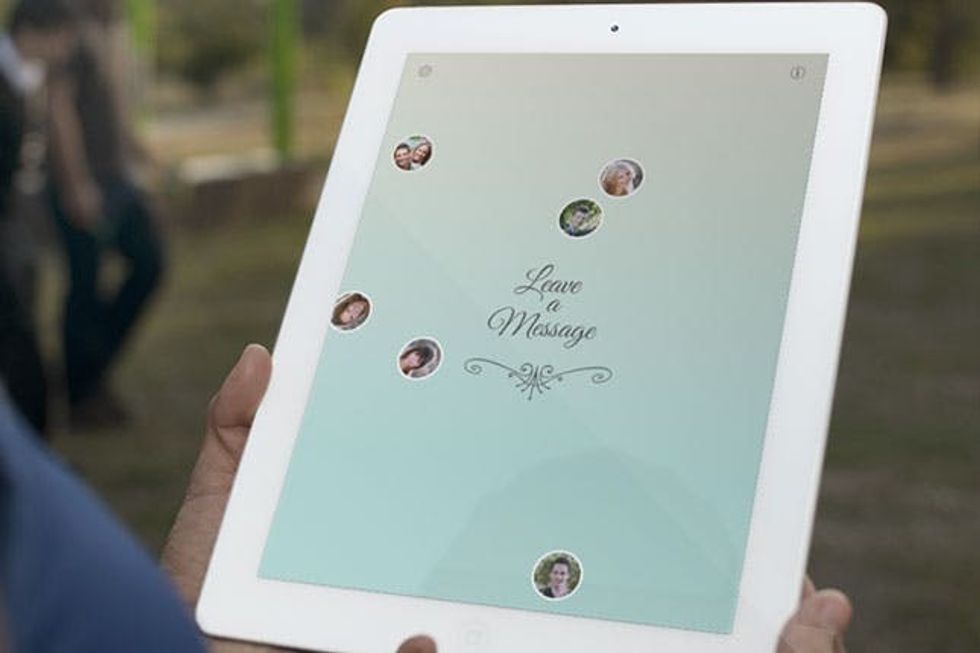 ---
Say goodbye to the analog guestbook. There's a new alternative in town… and it's (you guessed it!) digital. Introducing Guests, a recently released guestbook app designed for iOS7 and iPad. It's the easiest and fastest way to collect photos, messages, and more at any special event. Your weddings, showers, and parties will never be the same.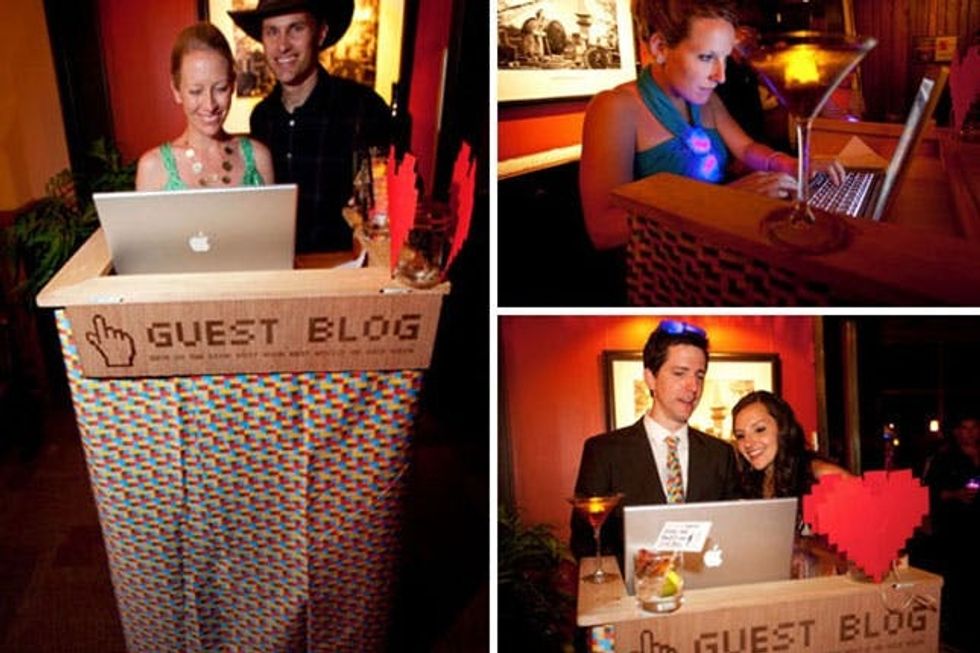 When Brit got married, she DIY'd her digital guestbook by setting up a place for people to guest blog via a laptop. If only Guests had been around then ;)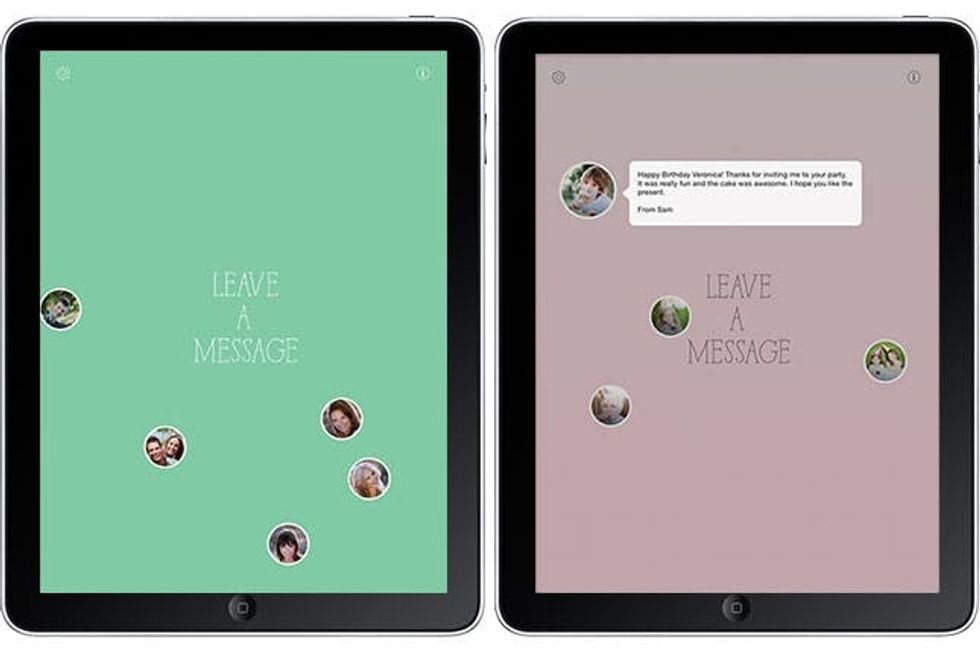 The app invites your friends and family to write in your guestbook in a fun and engaging way. It's as simple as tapping the "leave a message" button, typing a note, and pressing enter. Pretty effortless. After a guest has submitted their message, their picture and text will float around the welcome screen in a bubble. Very interactive. Bonus: You can choose from a number of color schemes and fonts to customize your guestbook.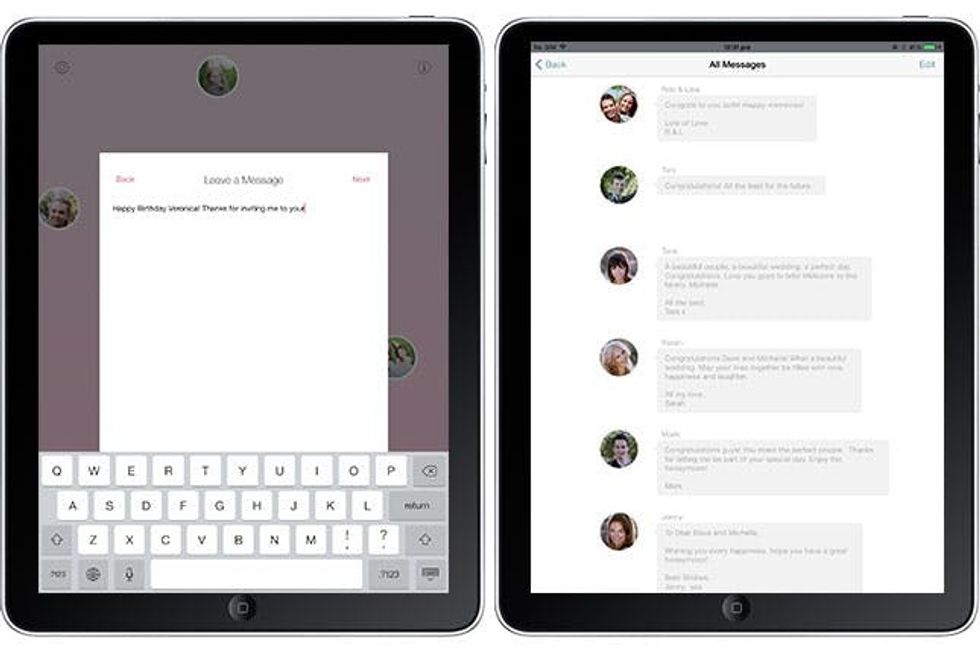 When you're ready to print or share your guestbook, you can export it to PDF. Guests is simple and straightforward to use—as the website confirms, "even Grandma can use it!" We've seen digital guestbooks before, but none that actually work and look this beautiful. Best of all, it allows you to create and capture memories with the push of a button. We love that.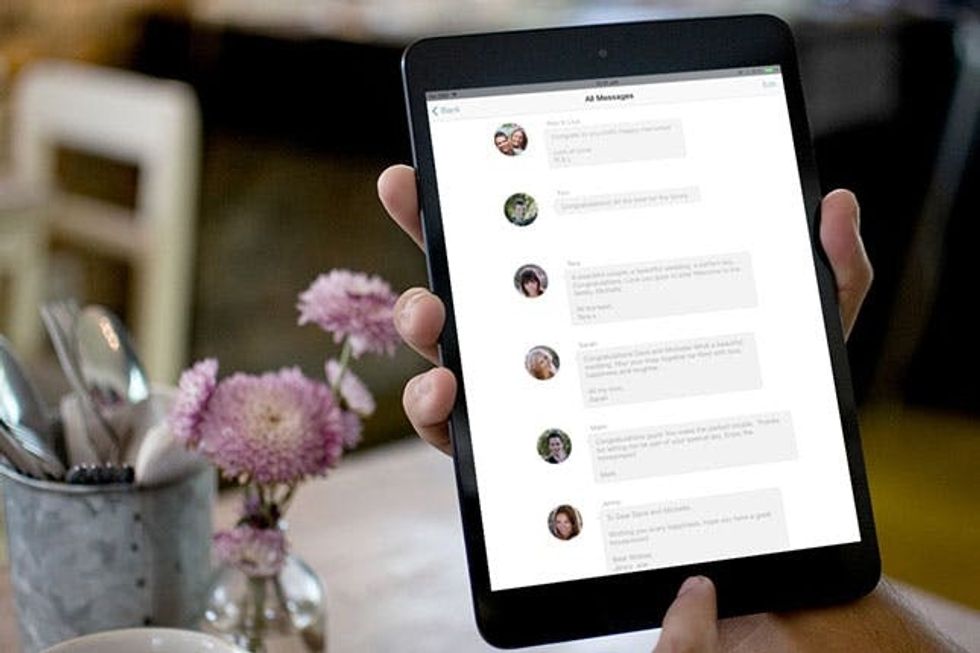 Interesting in trying out Guests at your next party? You can download the app for free here.
Tech