How to Hack a Gallery Wall in 60 Minutes
Aug 15, 2016
Something you should know about me is that I am a paper fanatic. Sounds weird, I know, but I love paper, all types of paper — greeting cards, embossed notepads, letterpressed postcards, wrapping paper, you name it. And I definitely keep lots of paper around. I'm not a hoarder, I swear! I'm talking those greeting cards you get from friends that are too cute to be stuck in some drawer or those awkward last bits of wrapping paper. It's getting a little excessive. Obviously, the only way to move forward is to… drumroll please… make a gallery wall!
I know, I know, gallery walls can seem a little intimidating. All the frames, all the nailing, all the arranging… but trust me, putting together this gallery wall took maybe an hour tops. Today, we're teaming up with Studio Ink to put together a gallery wall made up of cards, magazine clippings and even some original artwork. Check out how we did it!
---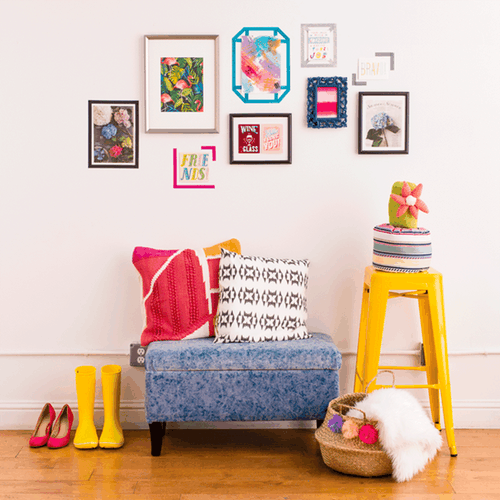 Gather Your Things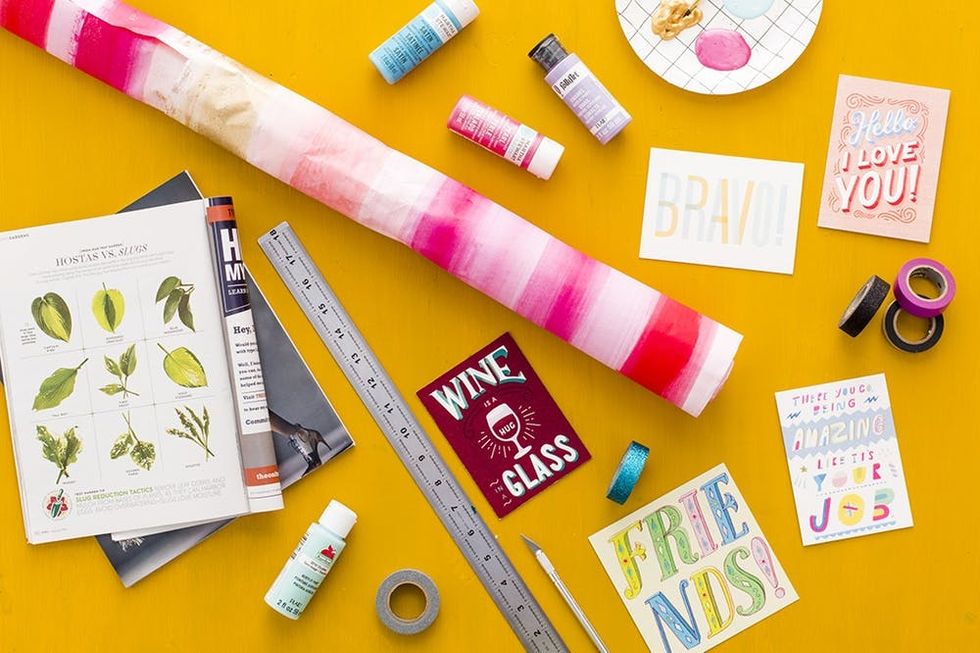 For our gallery wall, we used old magazine clippings, Studio Ink greeting cards and wrapping paper remnants. We also grabbed some old frames and washi tape. To help put everything together, we used scissors, a ruler and an X-ACTO knife.
Prepare Your Artwork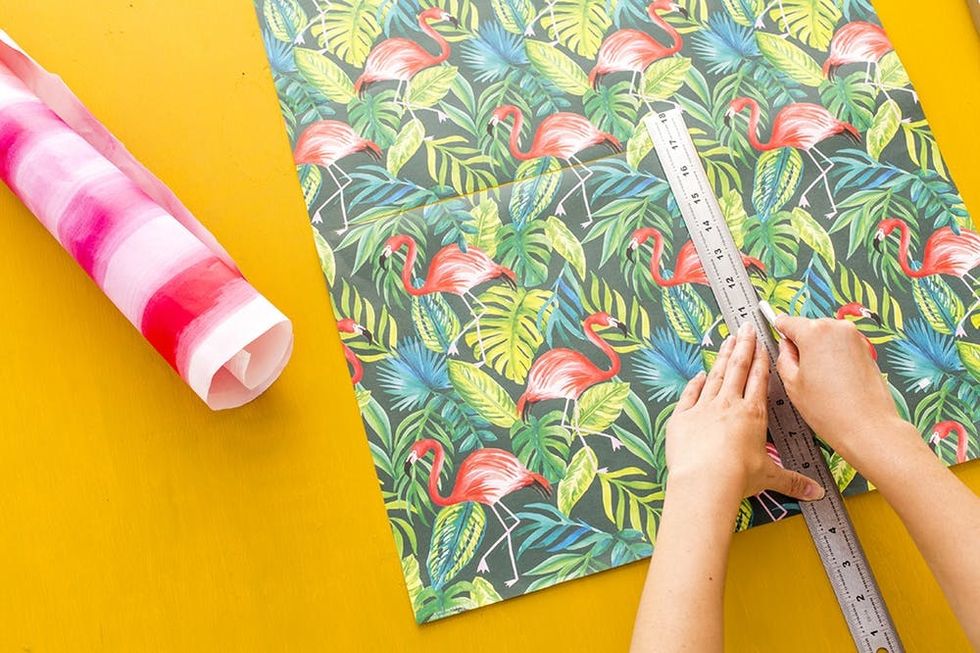 Measure the dimensions of your frames and cut a piece of wrapping paper accordingly.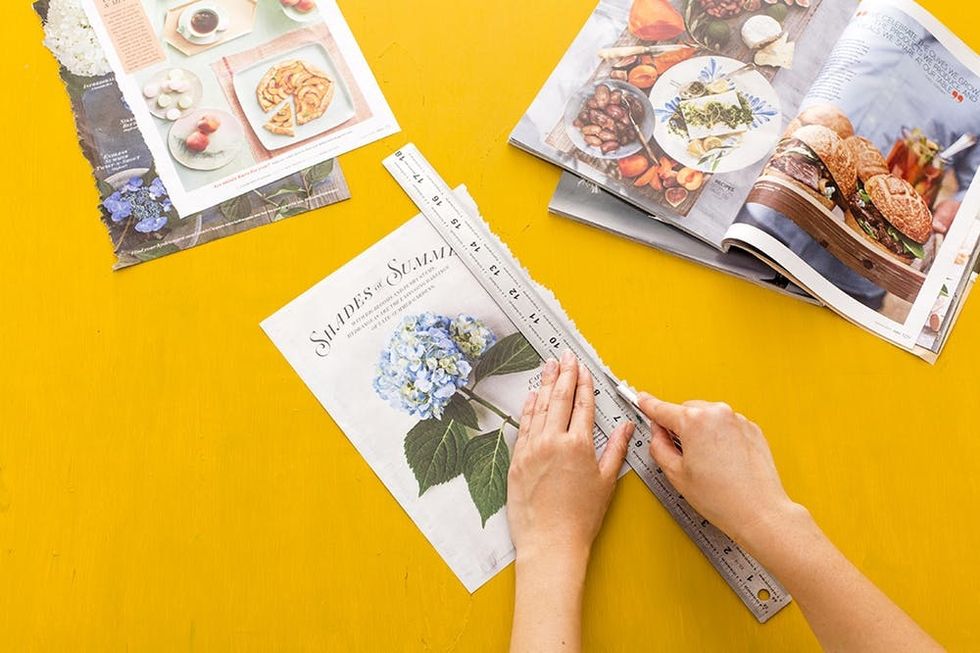 We just tore pages we liked right out of magazines and trimmed them with an X-ACTO knife.
Make an Abstract Acrylic Painting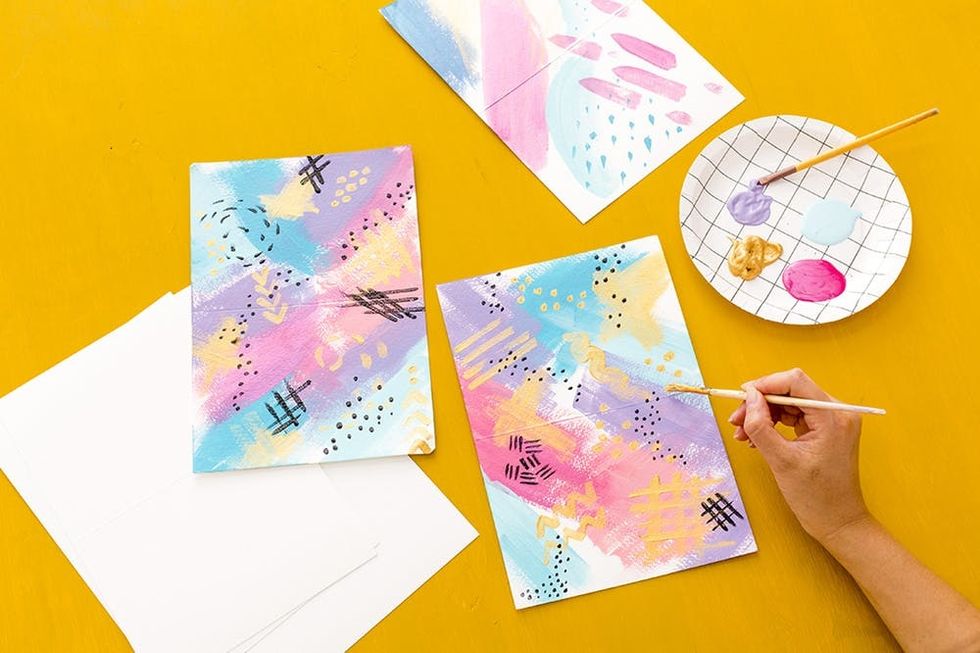 Be your own Picasso! If you want to add a little personal touch to your gallery wall, make an abstract painting. Pick a few of your favorite paint colors and have at it.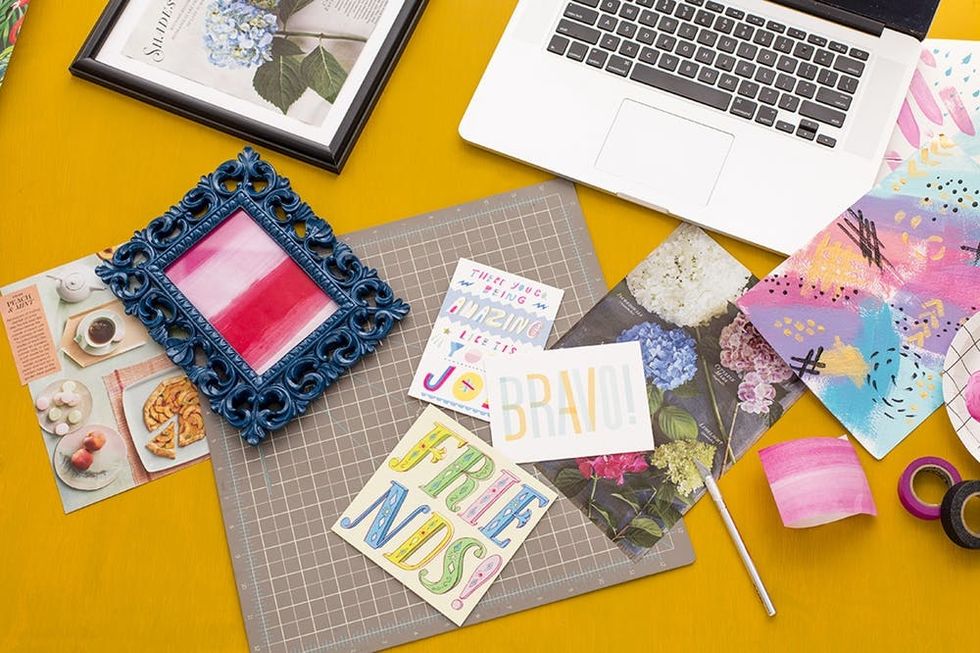 Don't be afraid to get a little messy.
Hang Your Art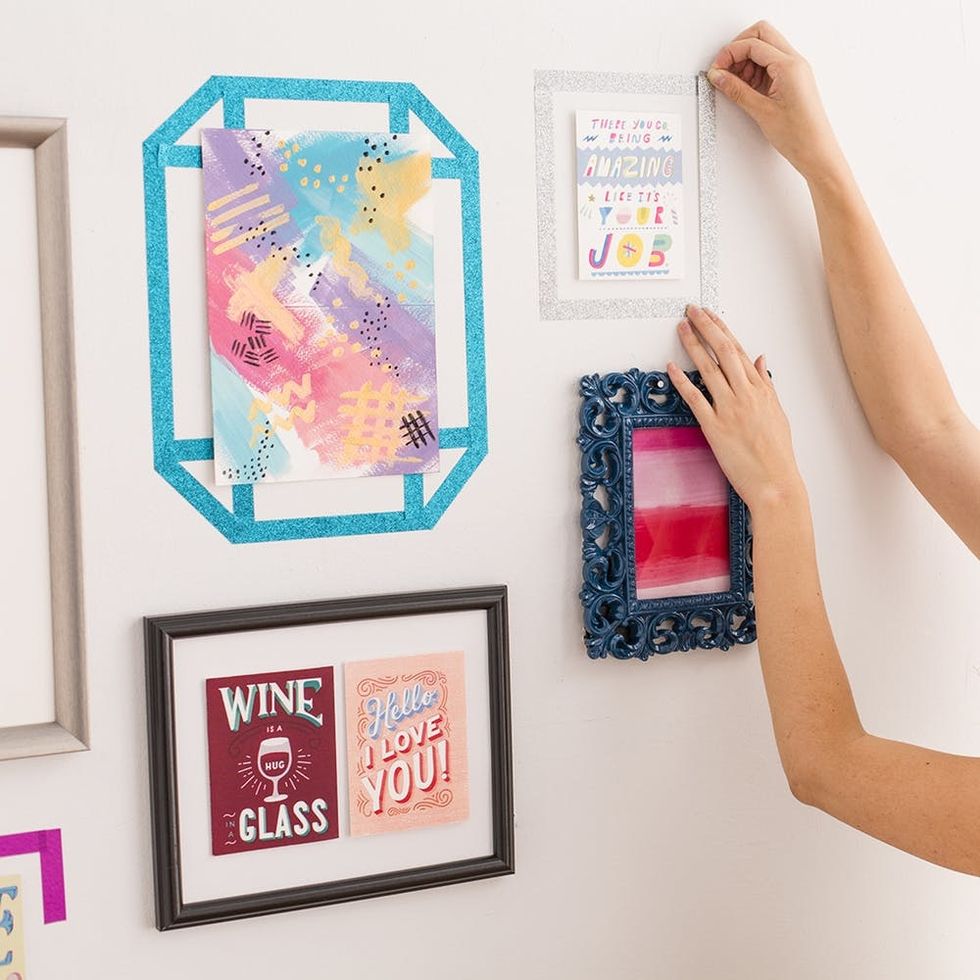 Time to frame and hang! For our wall, we started by hanging the biggest frame and adding the smaller pieces around it. We just went for it, but sometimes it helps to lay out your art on the floor before hanging.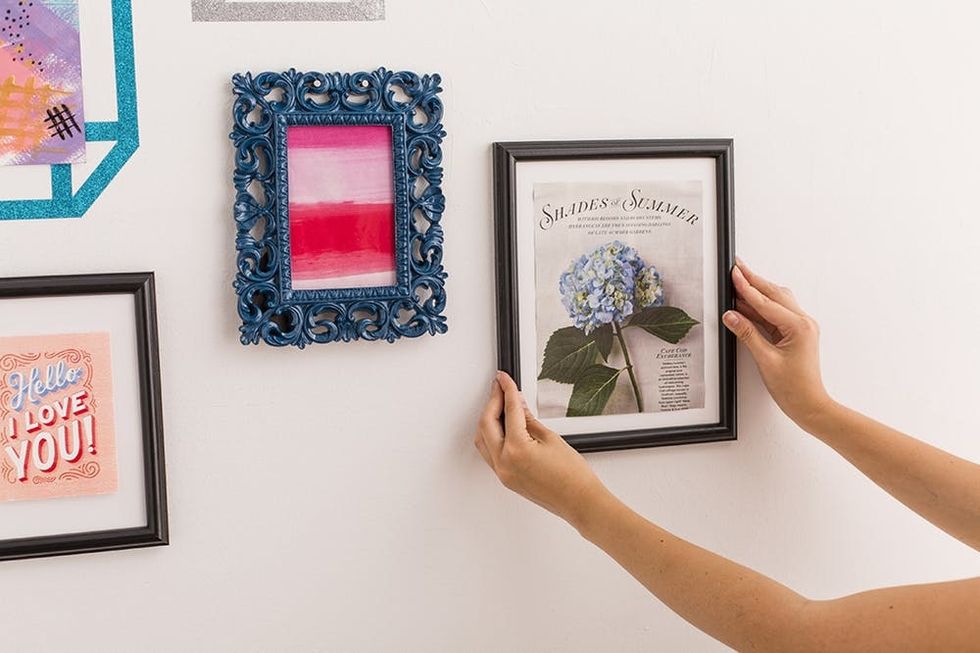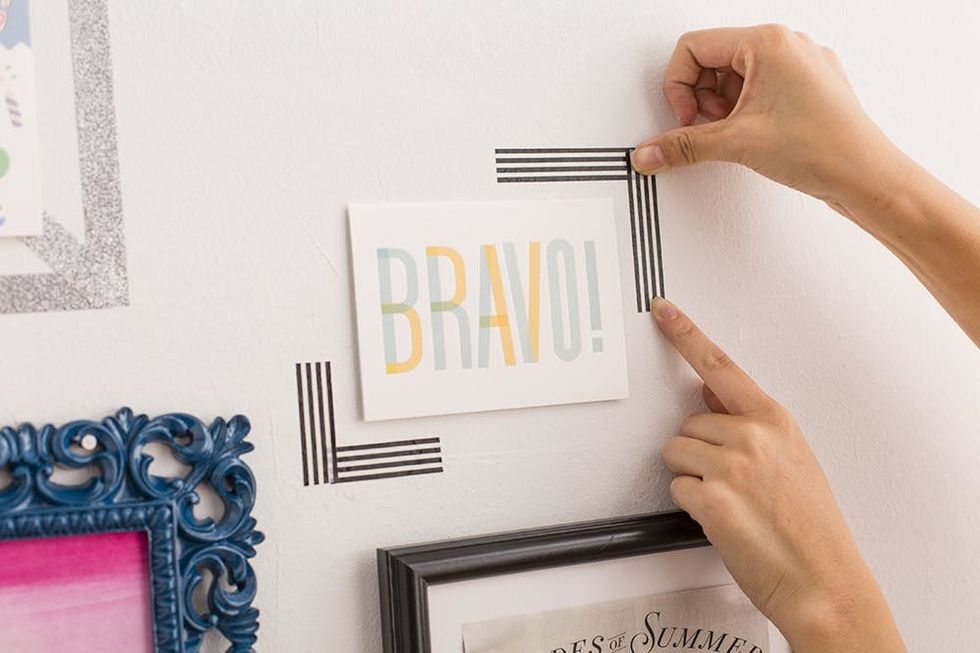 Don't have enough frames? No problem! DIY your own with washi tape.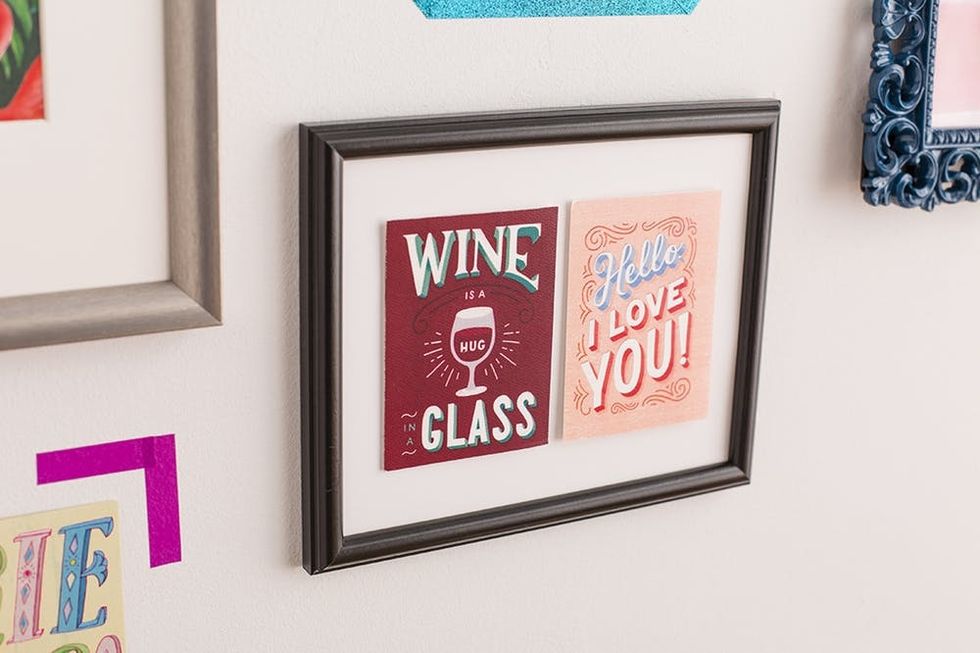 Greeting cards turned frame-worthy art.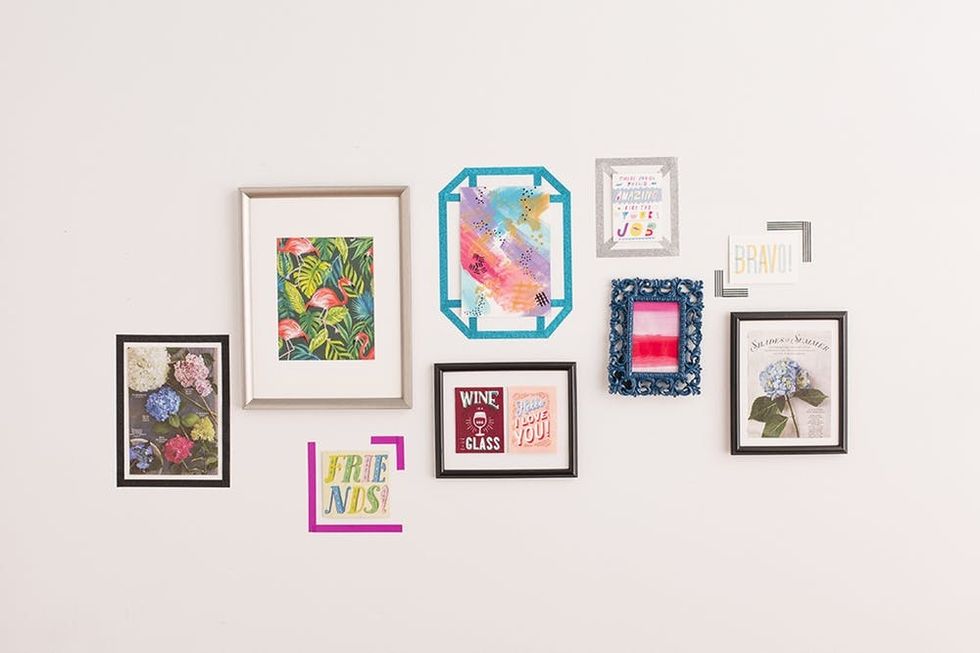 Plain white wall no more.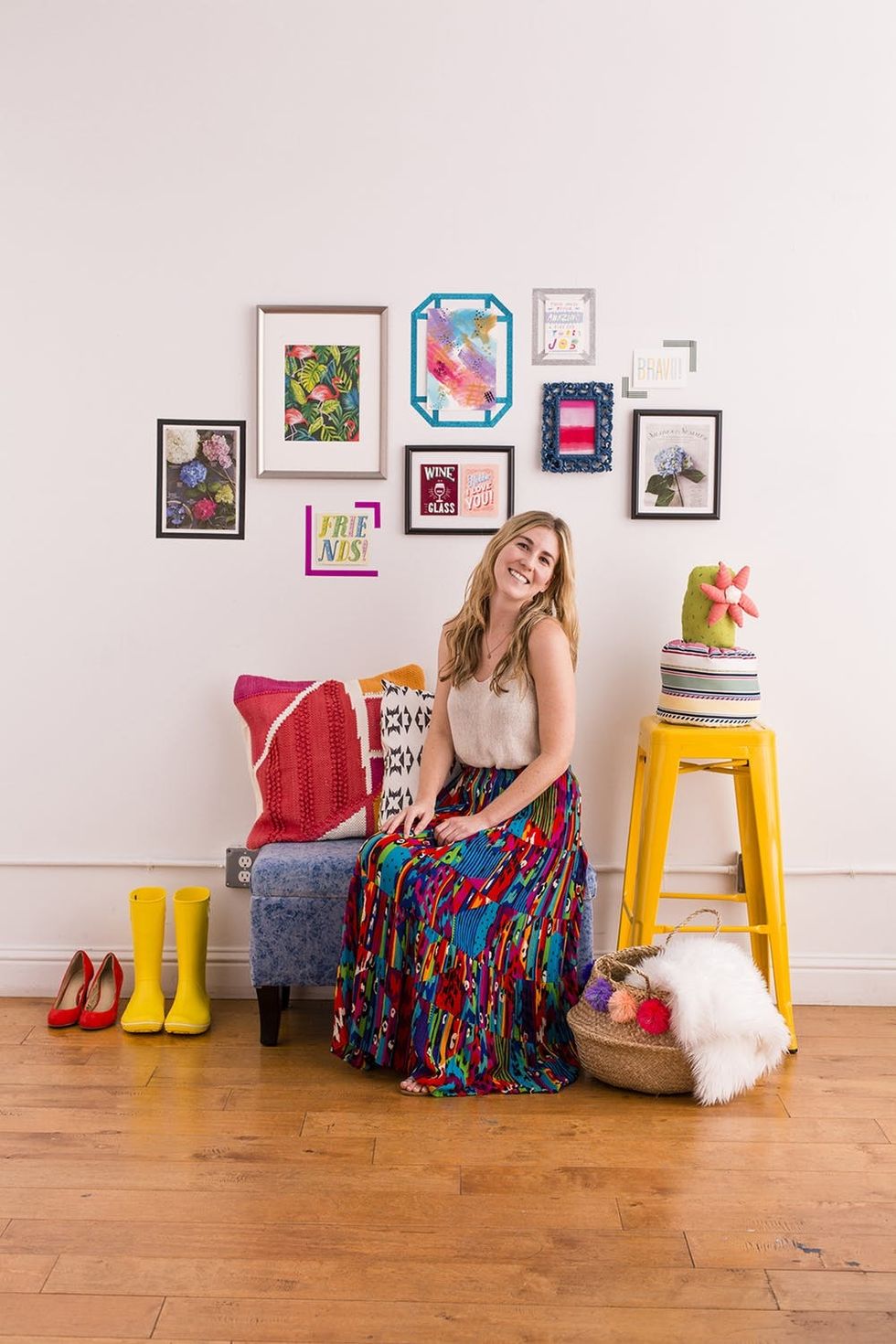 We did it. Brit + Co engineer Julia totally wants this wall in her home ;)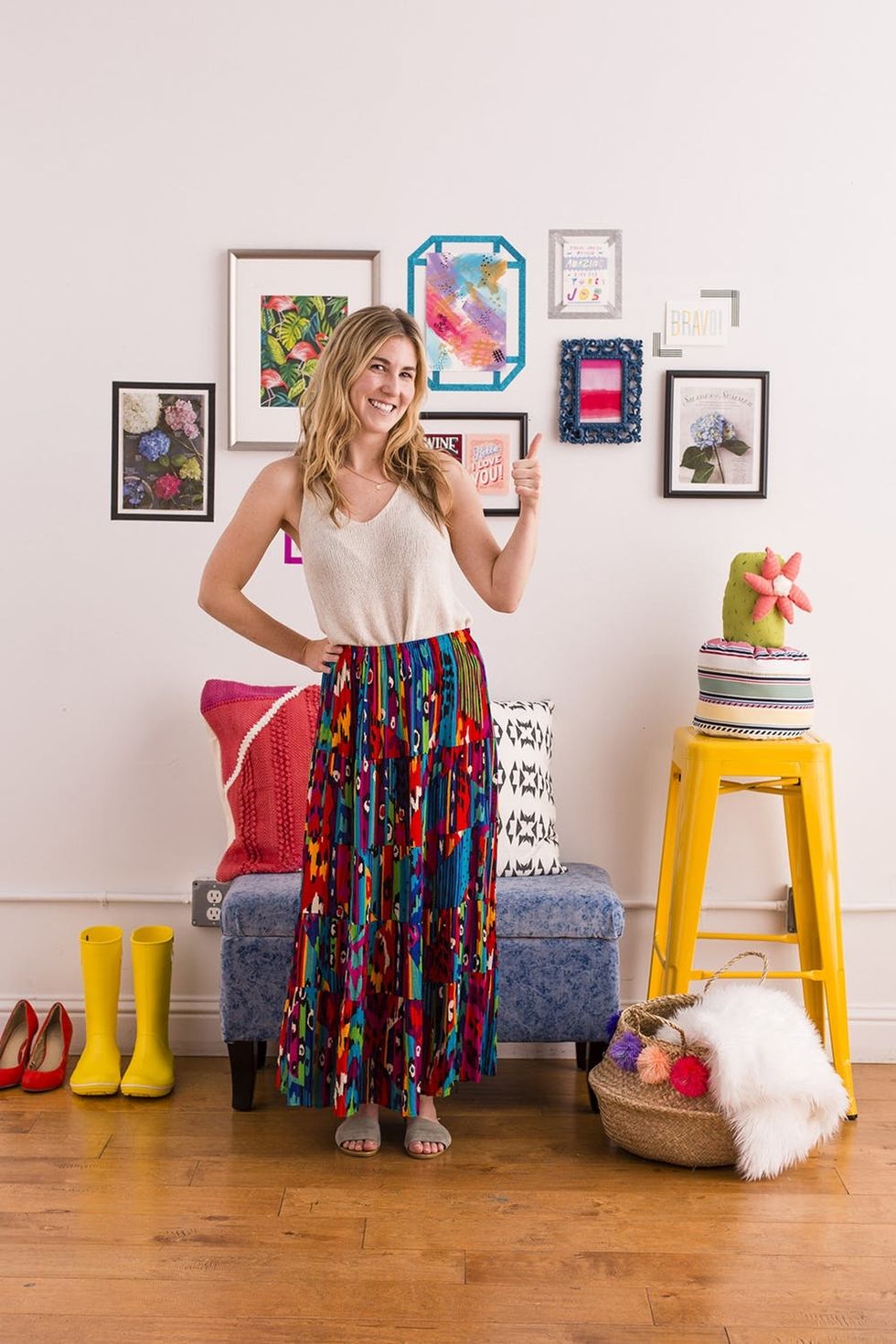 Job well done.
What will you add to your gallery wall? Share your photos with us on Instagram using the hashtag #iamcreative and tag @BritandCo. Need even more summer inspiration? Head to Pinterest STAT.
This post is a collaboration with Hallmark Studio Ink.
DIY Production + Styling: Irene Lee
Photography: Chris Andre
 Model: Julia Chaves
 
Irene Lee
Irene loves all things DIY, especially if the project involves confetti. She strives to make beautiful things that anyone can enjoy. If she's not immersed in crafting she's probably giggling over an insta-famous corgi or frolicking around Disneyland.
Home DIY