The Most Delicious Food + Drinks at the New Harry Potter Restaurant
Feb 19, 2016
Part of the magic of the Harry Potter series was how it could overtake your imagination and completely transport you to that magical world. Now, in London, Florida and when The Wizarding World of Harry Potter opens at the Universal Studios Theme Park in Hollywood on April 7, you can experience JK Rowling's magic IRL. In edible form. Though you could always do that at home with Harry Potter-inspired homemade treats, there is soon to be another Harry Potter-themed food experience where visitors will be able to find out exactly what it's like to live and dine like our favorite wizard and his friends.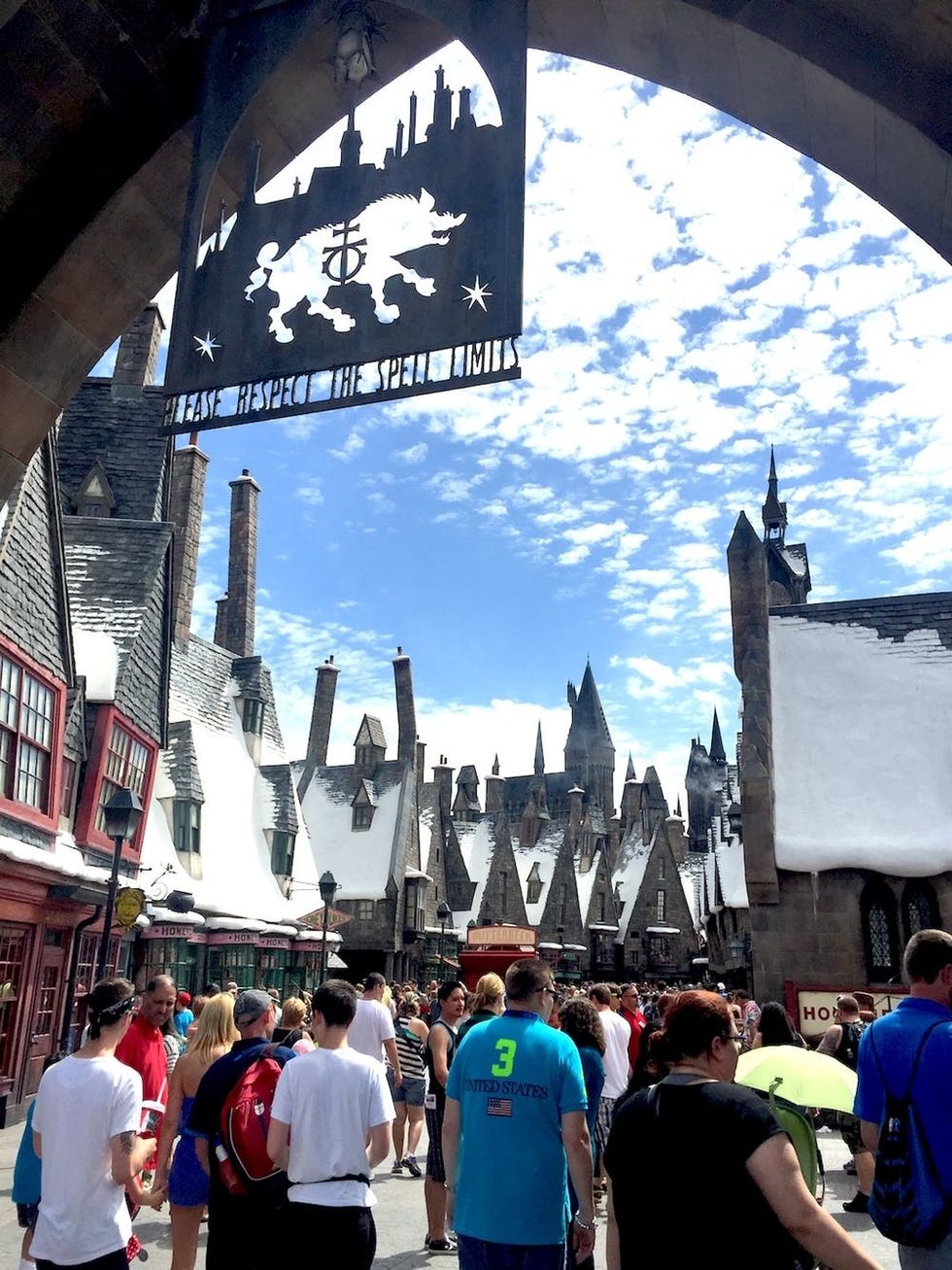 ---
According to LA Eater, the new location's Hogsmeade will follow in the footsteps of the Wizarding World of the Universal Studio Orlando park with both a restaurant and a pub. Three Broomsticks restaurant will serve British food classics like fish and chips; shepherd's pie; beef, lamb and Guinness stew; English Ale and cheese soup and more. Then you can wash down your meal with a refreshing mug of BUTTERBEER! For those of you who don't know, the famous Butterbeer from the book is a nonalcoholic float drink that tastes like butterscotch (kind of similar to that new Starbucks butterscotch latte). Or you can have a Butterbeer potted cream dessert, which is a butterscotch-flavored pudding similar to shortbread. Then, for the grown-ups, you can head over to Hog's Head Pub, which will offer the usual mix of big-brand beers in addition to special Harry Potter brews such as Hog's Head Brew red ale, Dragon's Scale lager and Wizard's Brew porter, reports Eater.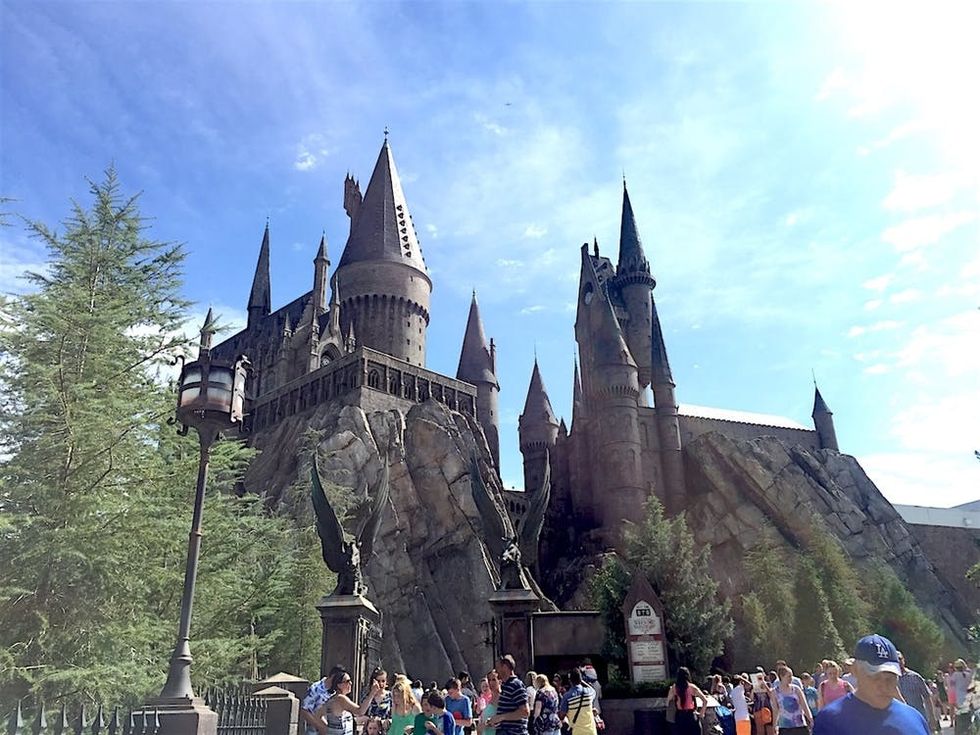 There's no official word yet on whether Universal Studios Hollywood plans on opening a Diagon Alley down the road, but we'll wager it's in the works. Like the Orlando location, there will be rides, like Flight of the Hippogriff and The Forbidden Journey. For shops, there will also be a Zonko's and an Ollivander's, where you can pick up your first wand. You'll be able to soothe your sweet tooth at Honeydukes candy shop, where you can munch on Bertie Bott's Every-Flavour Beans and Chocolate Frogs. Then you'll probably go back for one more Butterbeer before calling it a day. Yum.
Are you excited to eat at Three Broomsticks? What meal are you planning to try? Let us know @BritandCo.
(h/t Eater; photos via Kimberly Wang/Brit + Co; featured photo via Universal Studios)
Corie Hengst
Corie is a freelance writer, editor and self-proclaimed grammar nerd. Over the years, she has written and edited a variety of articles ranging from travel to finance to beauty. When she's not writing, you can find her surfing travel websites, cooking and teaching at Gotham Writers' Workshop in New York City.
Food News