Hayden Christensen Reveals Rachel Bilson's REAL Reason Behind Daughter's Name
Aug 31, 2015
Actor Hayden Christensen and his OC alum girlfriend Rachel Bilson welcomed their little girl November of last year and gave her the sweetest Sleeping Beauty-inspired name, Briar Rose. Little Briar Rose recently made her debut on her mom's Instagram just two weeks ago and, while we still haven't seen her face, she's already a star. According to Us Weekly, the hosts of Home & Family asked Hayden about his daughter's Disney-inspired name. The new daddy said, "There is a Disney reference there, I suppose. The original Sleeping Beauty was called Briar Rose."
---
When further prompted about who the mastermind was behind the name, the 90 Minutes in Heaven star admitted both he and his wife were big Disney fans, he credited Rachel as the one who came up with it. He said, she was "very keen on the name." To which, his Hallmark movie co-star Kate Bosworth chimed in, "Rachel is such a little Disney princess. I love Rachel."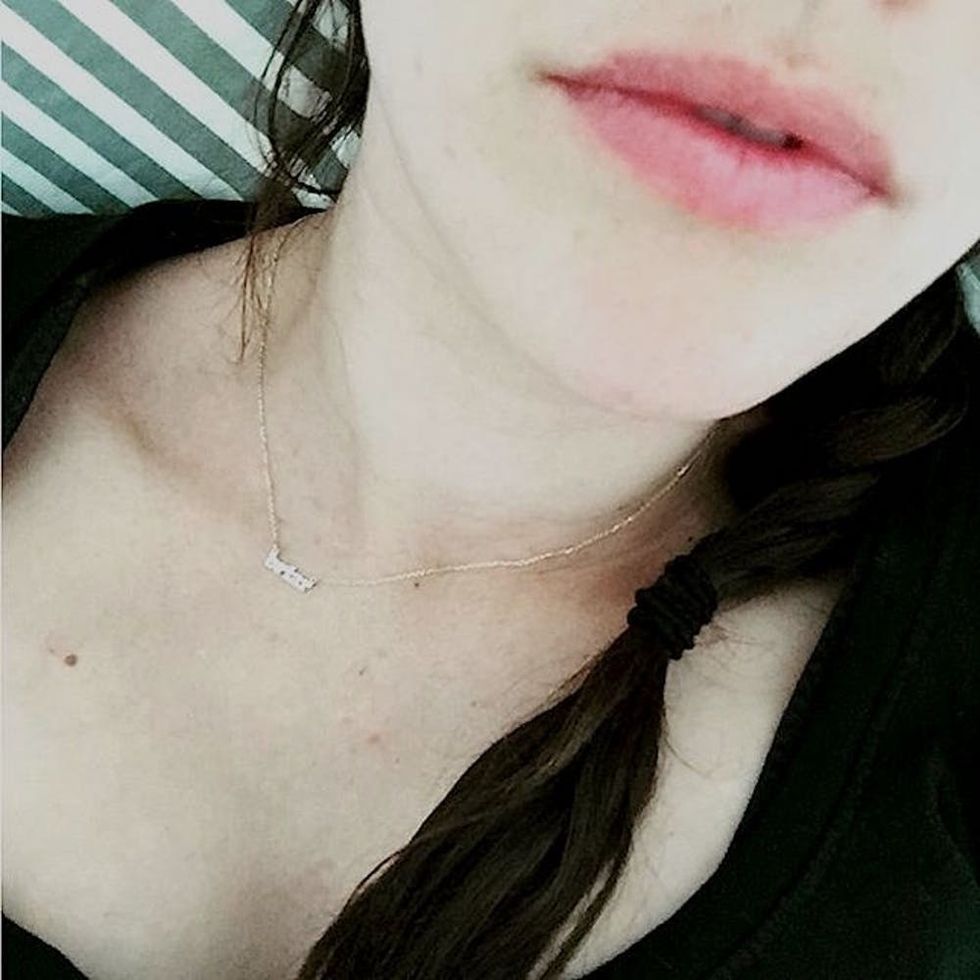 The new mom also posted this pic of herself sporting her daughter's name on a piece of on-trend baby name jewelry one week ago with the caption, "Wearing my heart around my neck." We've reversed the pic around and did some color correcting so you can better make out that sweet name. You're welcome.
Hayden also revealed, "Right now, we have Disney songs playing around the house 24/7."
Samesies.
Check out the whole video below.
What do you think of the story behind Briar Rose's name? Tell us in the comments below.
(h/t Us Weekly, photos via Larry Busacca/Getty)