This News Will Make You Love Hershey's Kisses All Over Again
Oct 20, 2015
Anyone who says diamonds are a girl's best friend has clearly never had really good chocolate. From cakes to cookies to DIY beauty recipes, there's no denying that chocolate is bae. One of the OG candy makers in this country, Hershey's just rolled out a new creation that will make you fall in love all over again.
---
Hershey's announced on their official Facebook page that they're launching a bigger, badder version of their famous chocolate kiss. The Kiss Deluxe is bigger than the original and is filled with crispy rice and a whole hazelnut, all surrounded by ganache-y goo.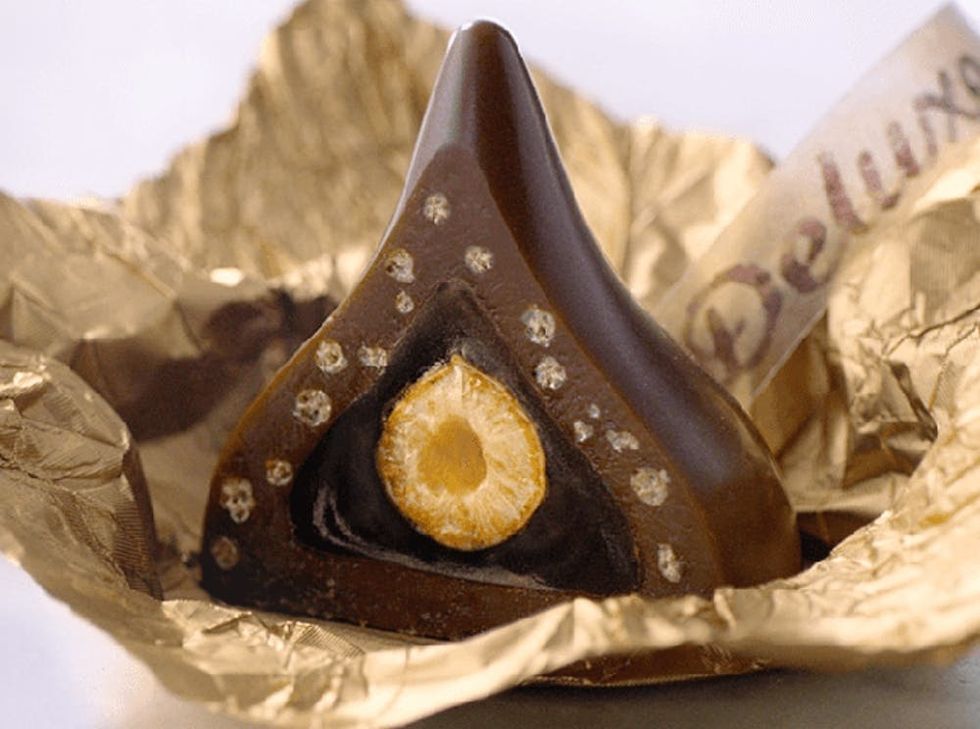 Resist the urge to lick your screen.
This creation (which sounds like what would happen if Kisses had a lovechild with Nutella) is available on the Kisses Deluxe website and should be in stores soon. Move over, Pecan Pie M&M's, there's a new holiday candy in town!
Does this seem like a kiss you'd like under the mistletoe? Tell us in the comments!
(Photos via Hershey's)