10 Smart Ways to Save Money When You Live in a Major City
Mar 19, 2018
Living in a major metro is tons of fun, but it can definitely cost you (while making it really hard to build up your emergency fund). From paying sky-high rent prices to feeling pressured to attend expensive events, it's way too easy to spend your hard-earned cash without even realizing it. Love living in a happening place? We feel you! Here are 10 ways to save money while fully enjoying your urban lifestyle.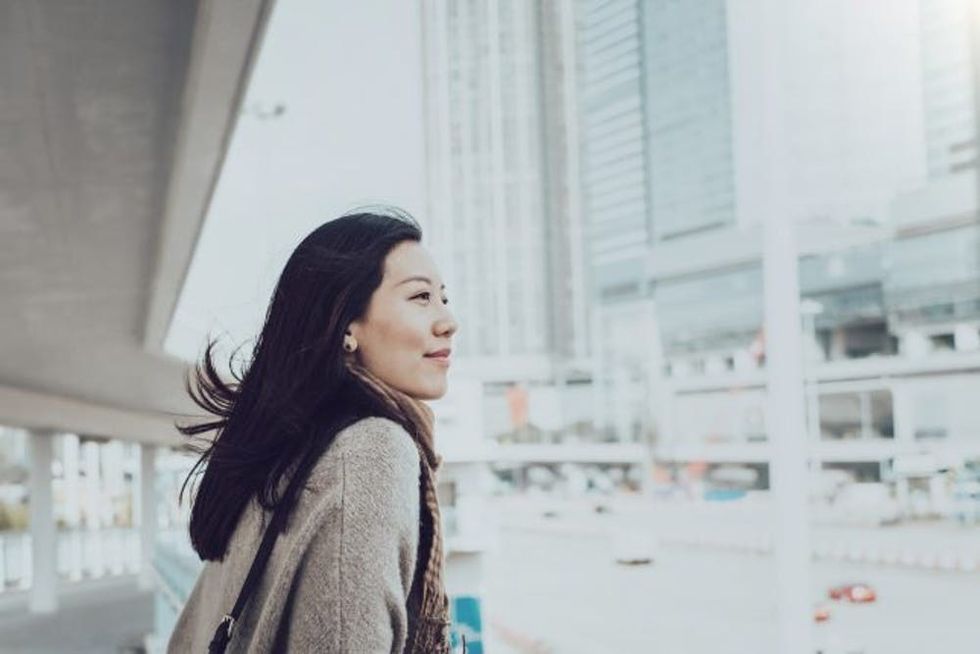 ---
1. Make and stick to a budget. Before you can start to save money, you'll need to have a clear picture of what you earn and how much you hope to save. To strike it right, make note of your monthly salary (after taxes), any recurring costs (like rent, utilities, and transportation), and your savings goals. Then, budget how much money you can allocate toward the things you love to do, such as shopping, dining out, and drinks. Though apps like Mint (iOS, free) can help you with this, we're big fans of this handy spreadsheet — it'll force you to keep track of absolutely everything.
2. Be wise about your wardrobe. You might be tempted to spend on the latest trends, but you can save a solid amount of cash by wisely designing your wardrobe. Rather than shopping for pieces you'll wear once or twice, fill up your drawers with core staples that'll last you for years to come — think neutral sweaters, tailored pants, flattering dresses, and a crisp, versatile coat. Though your initial shopping costs may be higher, the cost per wear for each item will be significantly less and save you money in the long run.
To incorporate a few standout pieces every now and then, consider a service like Rent the Runway unlimited — a fixed monthly fee will let you rotate new looks in and out, whenever you want. Living in the city also means you have access to heaps of thrift shops, unique boutiques, and sample sales, so scour these places for lesser-priced trend finds.
3. Buy in bulk — online. It's hard to stock up if you don't have a car (and stopping at the drugstore for one-off items adds up), so do your best to shop for the things you always need in bulk online. To save even more, look for discount codes that'll score you even greater savings, such as weekly savings with Target's Cartwheel app (iOS, free).
4. Reconsider your transportation options. Hailing an Uber when you're rushing can save you time, but it'll cost you hard-earned cash. Instead of spending extra money when you don't really need to, make time to take public transit or a cheaper ride-sharing option, like Uber Express Pool or Lyft Line. Is it possible to walk to your destination? Go for it! You'll sneak in some extra steps and score some time outside. If you have a car, remember that paying to park can cost more than a bus or metro ride — in addition to being a bigger expense, it can also be a huge hassle.
5. Bring your own coffee. Buying $3 cups of coffee and $5 lattes might not seem like they cost much at the moment, but add up how much you spend on all things mocha at the end of the month, and you'll see exactly how much you can save by bringing your own wherever you go. Well-known spots like Peet's and Starbucks also offer lower-priced refills, so be sure to ask for one if you'd like a bit more bang for your buck before you go. Last, use loyalty apps whenever you can to earn points, stars, and rewards for each dollar you spend. Did you know that you can use a Starbucks reward on a meal, rather than just a cup of coffee? It's true.
6. Look for fun, free events. One of the best things about living in the city is the awesome, free events that happen all the time. From admission-free days at your favorite museums to gallery openings, pop-up shop experiences, parades, festivals, and more, make it a point to actively look for local things do to. Nothing on the calendar? Heading to your favorite park with your friends costs literally nothing.
7. Hit up happy hour. Dining out can cause your wallet to take a legit hit, so make it a point to look for local deals and happy hours where you can have fun with your S.O. or BFFs while dropping less cash than you normally would. Both Groupon and Gilt City are great places to search for dining deals. Do you order in often with your roomies or neighbors? Consider a service like Postmates Unlimited to slash delivery fees on orders that meet a certain minimum. Boom.
9. Yes, bring the party home! You heard us, girl — go ahead and bring the party home. Host a potluck girls' night, game night, or another fun get together; rather than spending heaps of money on cocktails or pricey entrees, you'll enjoy taste testing and sipping on whatever each of your guests brings.
10. Cut fitness costs. A gym membership or subscription to Classpass is a worthy expense, but you might be able to cut your costs by downgrading your plan and squeezing in a few free, outdoor workouts. Do you live in a city with hills, like San Francisco? Head out for some urban hiking. Are you based near the water? Make the most of warm weather by paddle boarding, kayaking, and swimming. If all else fails, treat yourself to a long walk. It all counts.
How do you save money while living in the city? Tell us your tips on Twitter @BritandCo.
Brit + Co may at times use affiliate links to promote products sold by others, but always offers genuine editorial recommendations.
(Photo via Getty)
Krista Gray
Krista Gray is a web producer and freelance writer who lives in San Francisco. When she's not working with clients through her company GoldSquare, she loves reading, traveling, and learning new things.
Adulting