How to Wear the Eyebrow Trends French Girls Love
May 30, 2016
When it comes to destinations (and people) we seek inspiration from, there's one high on the list – France! On a recent trip to Pinterest, we got the scoop on what French girls are Pinning right now, including their favorite new beauty trend: next-level eyebrows. We oohed and aahed at the wild brow moments and had to take them to a wearable level. Here are the top three trends that we peeped, given a wearable spin. Some may seem a little far out, but along with each of these looks is a quick suggested way to wear your makeup along with the bold brow so you can at least give it a go!
The Highlight Brow
---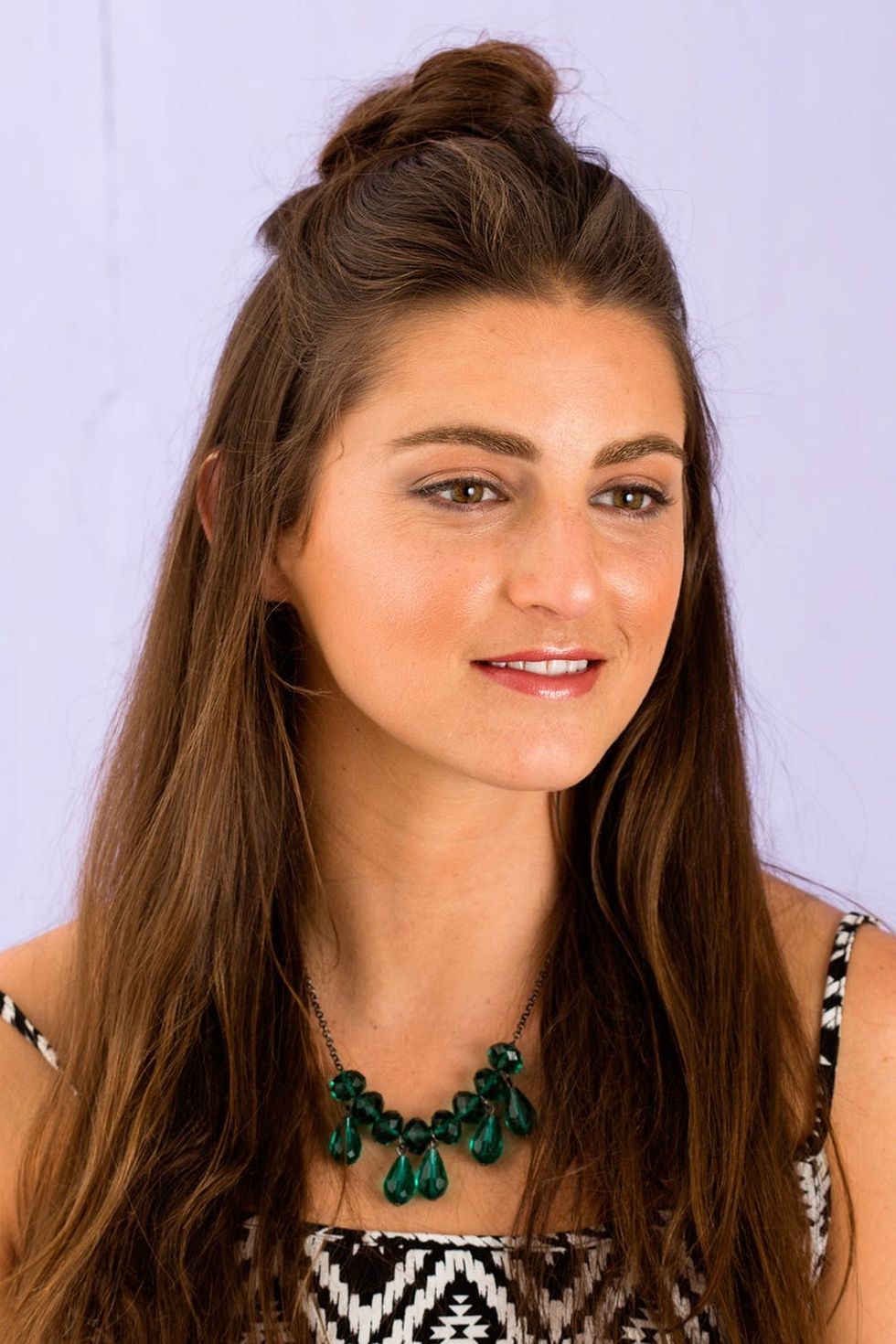 Use highlighter for a slightly bold yet wonderfully wearable brow.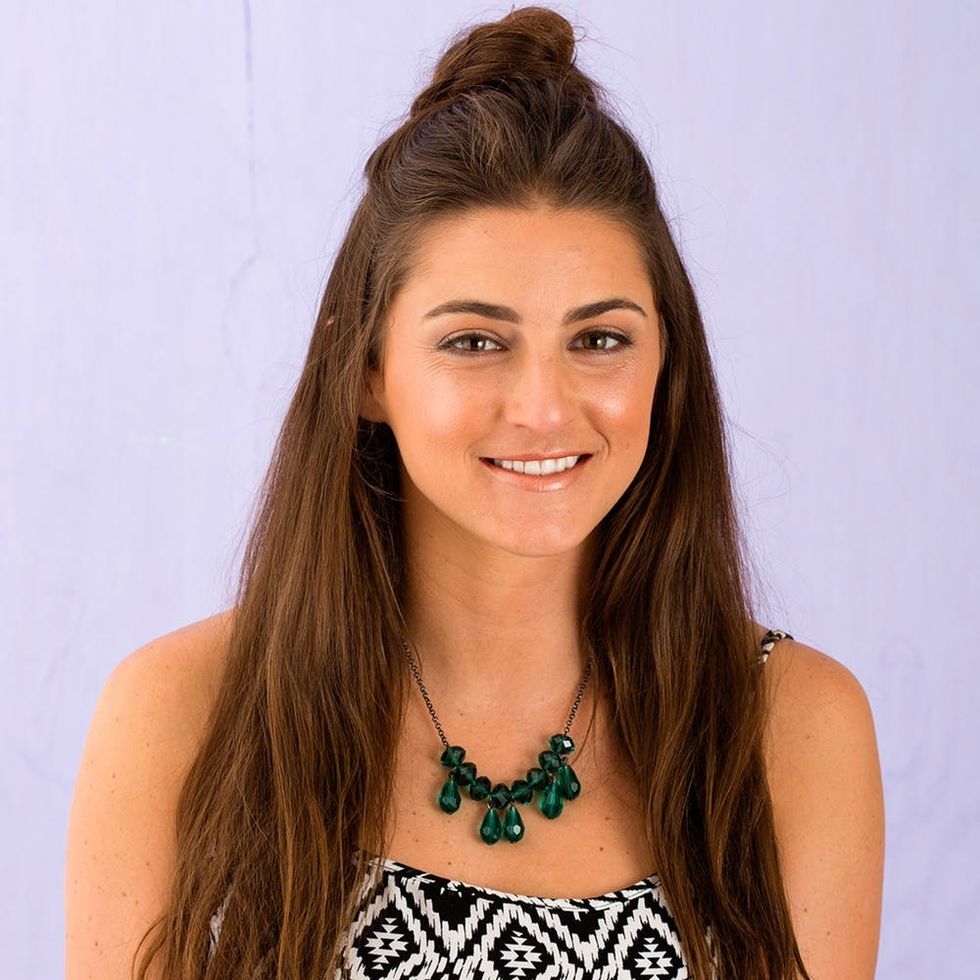 Prep: Bronzed Base Makeup: Keeping your skin base bronzed and glowing is a great way to tie in these reflective brows!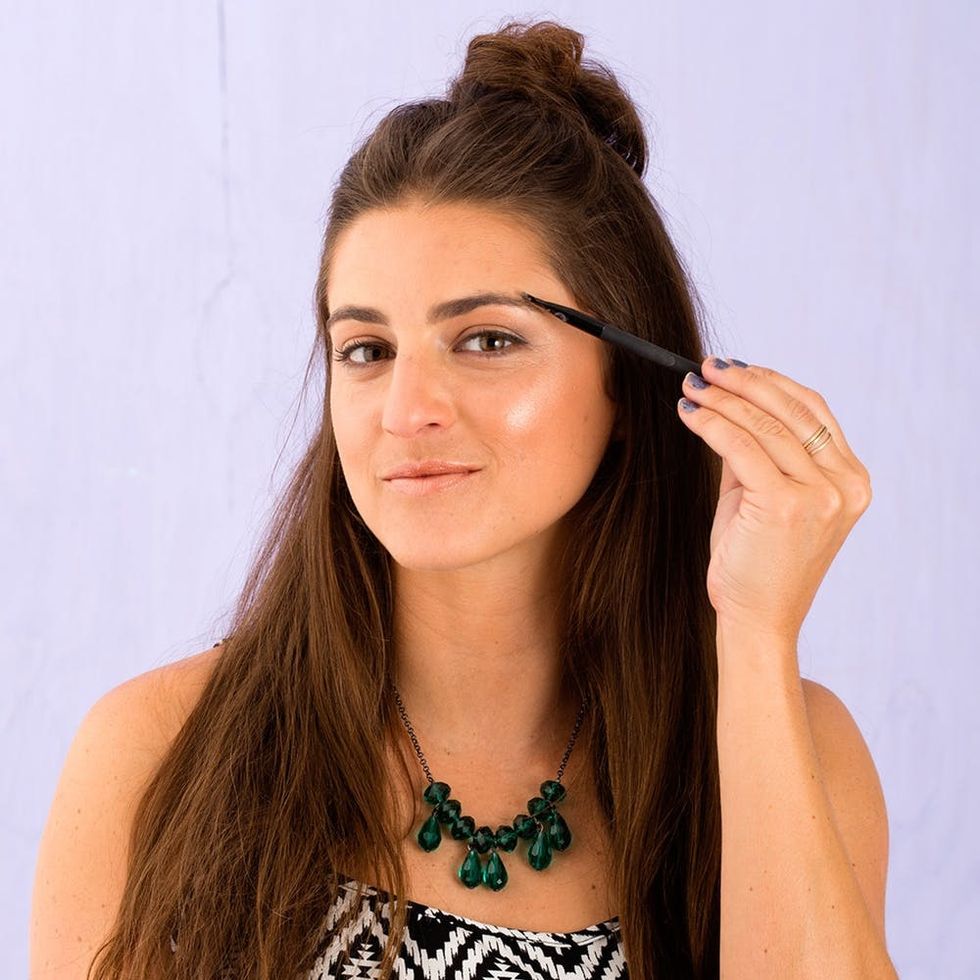 Step 1: Creamy Highlight: Apply a creamy golden highlighter like Benefit Cosmetics Sun Beam ($26). Apply with a flat angled brow brush and go a little thick with the application. This will be your base for the golden shimmer shadow in the next step.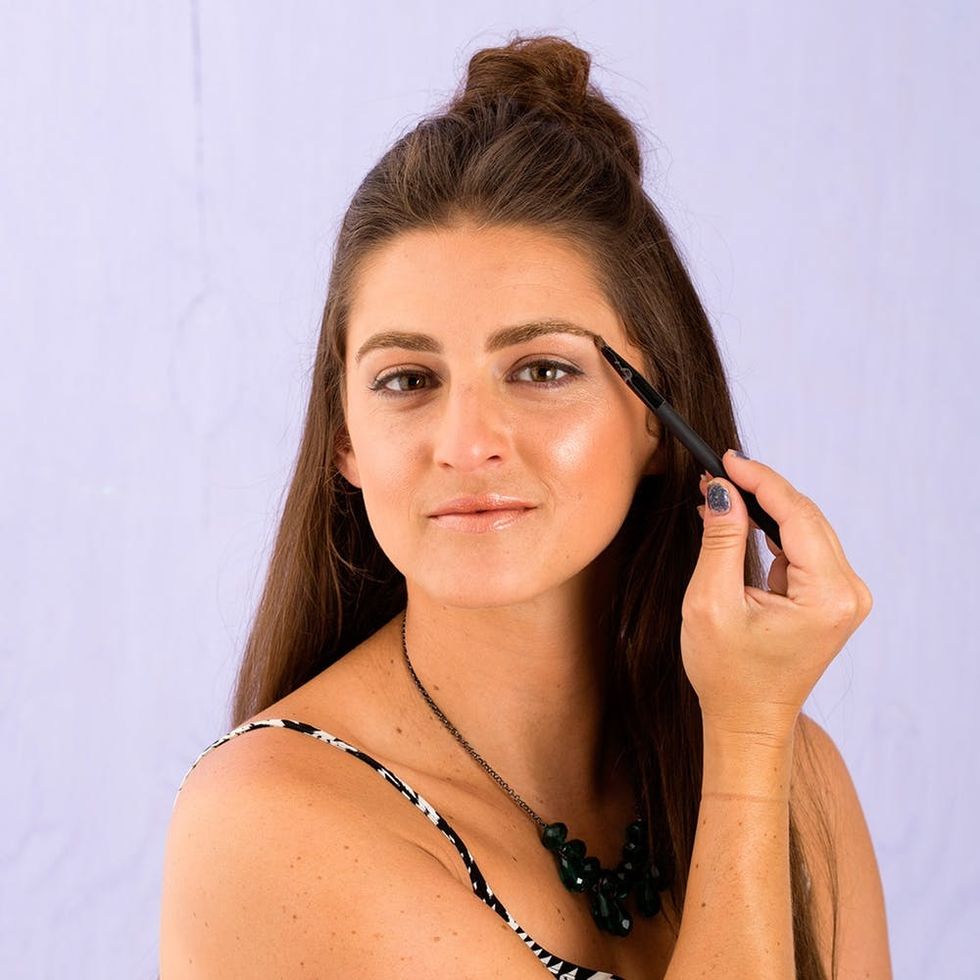 Step 2: Golden Shimmer Eyeshadow: Next, using the same brush, apply a reflective golden eyeshadow like MAC Cosmetics Gold Pigment ($22) over the highlighter.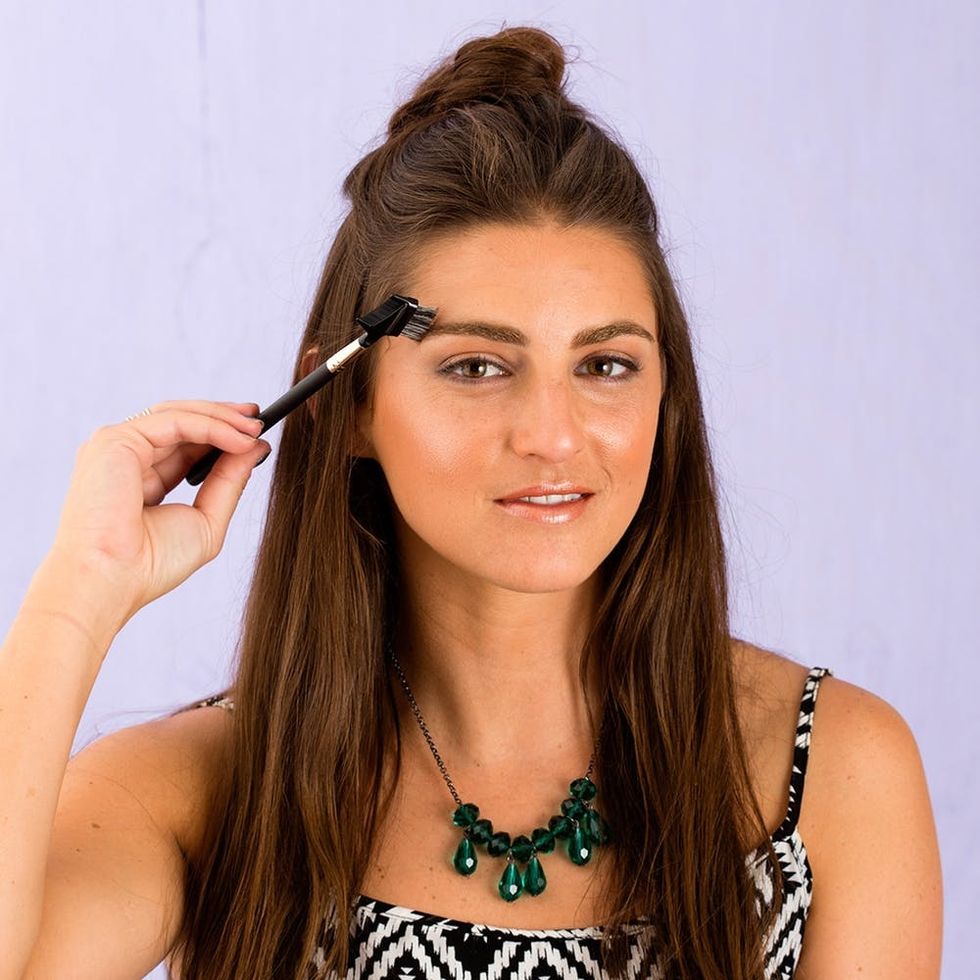 Step 3: Blend: Finally, use an eyebrow brush to lightly blend the pigment into your brows.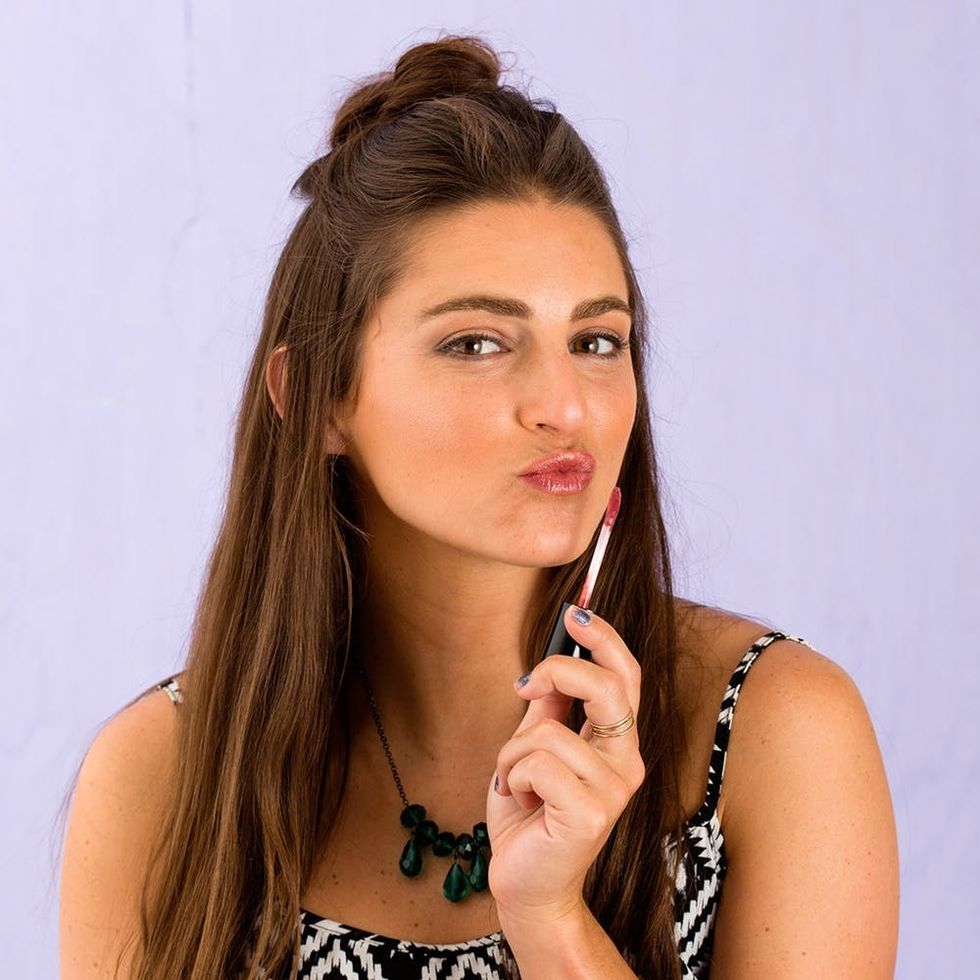 Finishing Touch: Mauve Lips: We thought this look was best when we added a little bump of color to her lips! Ashley is wearing Buxom Wildly Whipped Lightweight Liquid Lipstick in Devious Dolly ($21).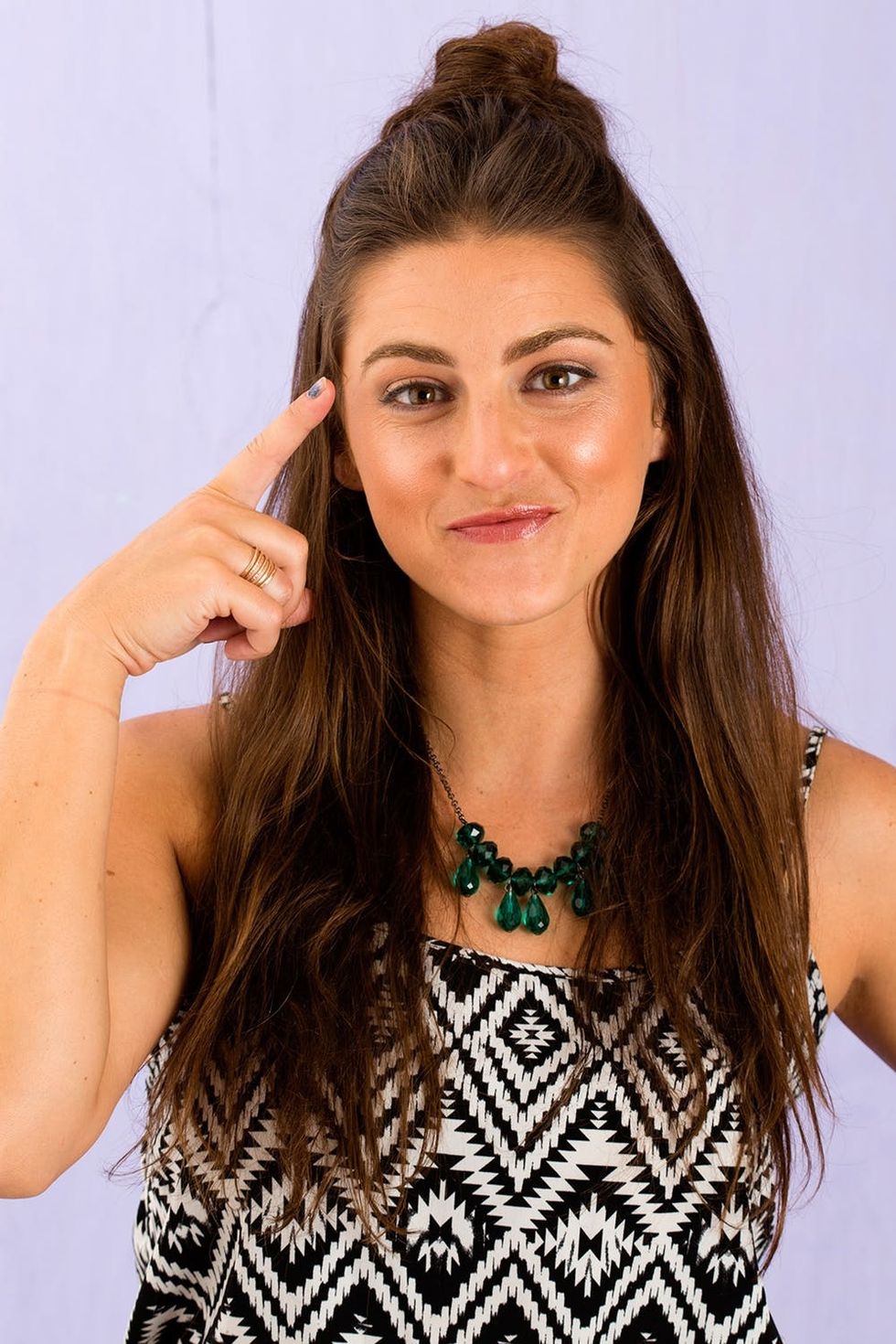 The final look? Magnifique!
The Pastel-Dipped Brow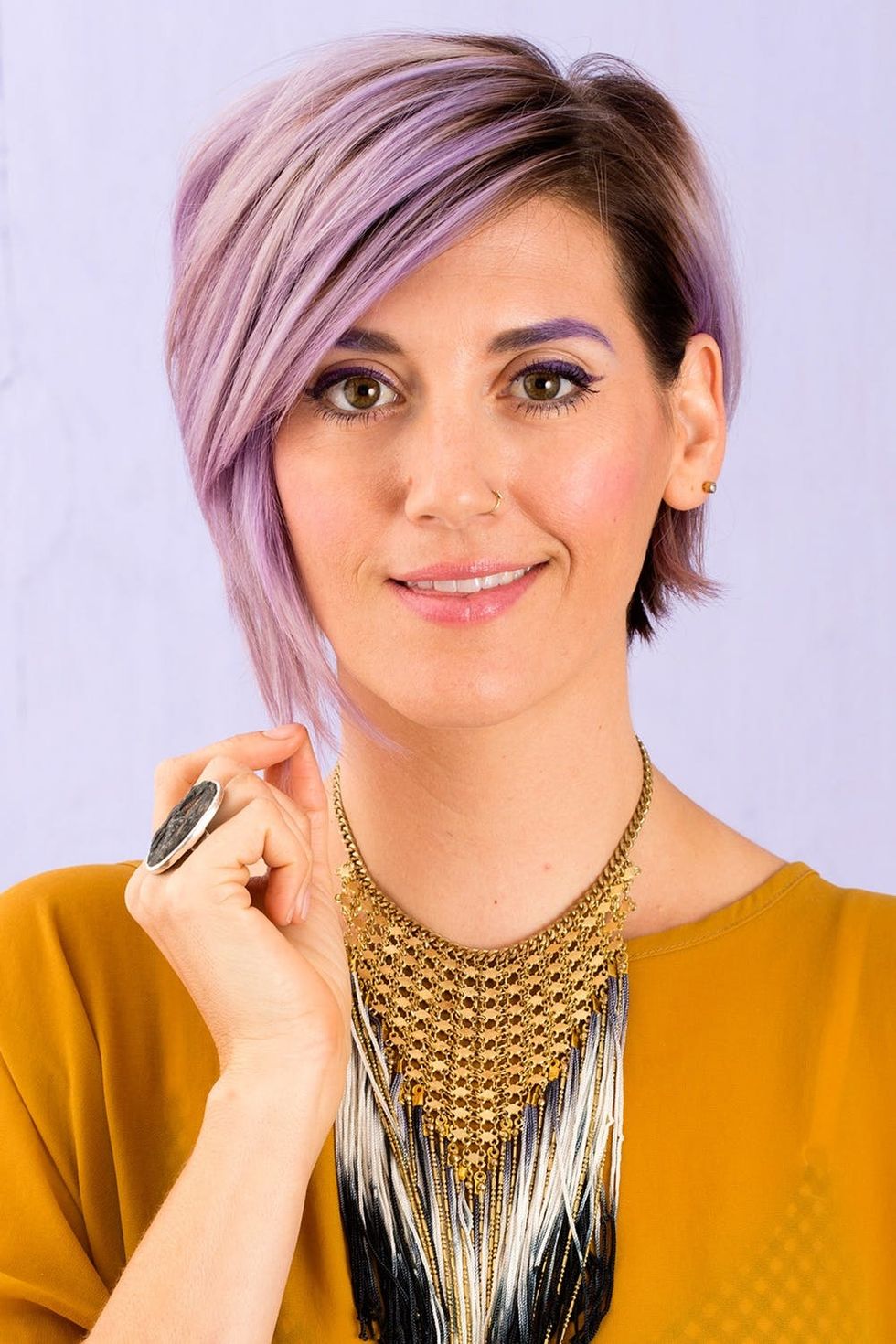 We've seen colored brows, but having the natural fade into the pastel hue is on fleek!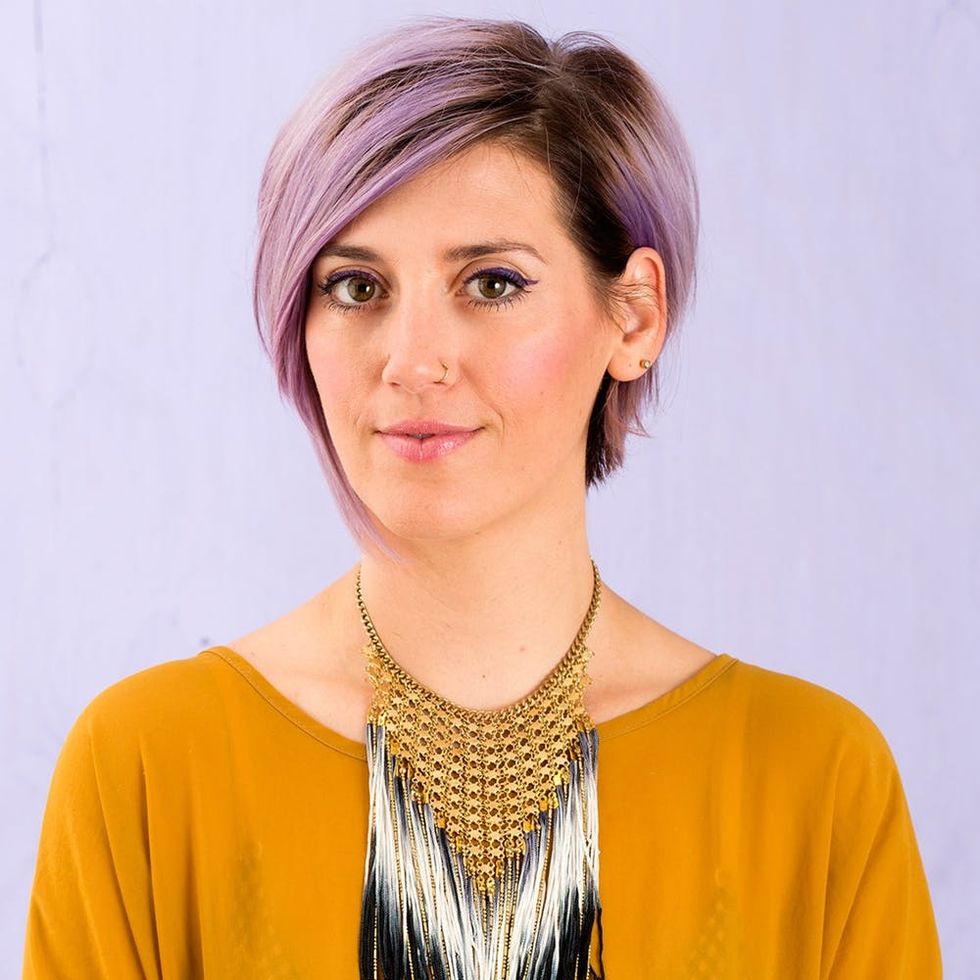 Prep: Pretty Pink Base: When you're going to opt for a pastel brow, you want to keep your base makeup soft, neutral and complementary to your chosen pigment. In this case, I went for a pink cheek and soft pink lip gloss with a luminous pink highlighter on my cheekbones. On my eyes, I'm wearing a simple, slightly purple cat eye to balance out the soft brows.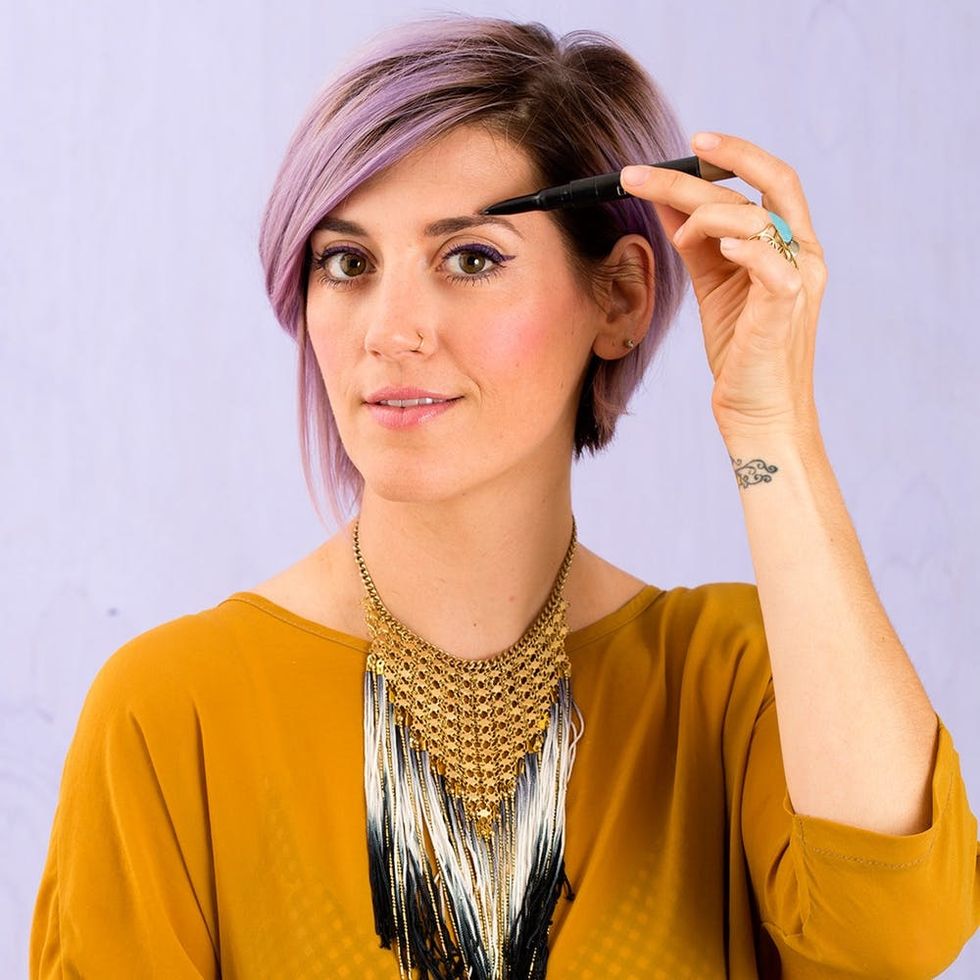 Step 1: Natural Inner-Brow: Grab your normal go-to brow pencil; my obsession beyond is currently the TrèStiQue Brow Pencil in Americano ($25). Apply to your inner eyebrows and slightly fade toward the center of your eyebrow.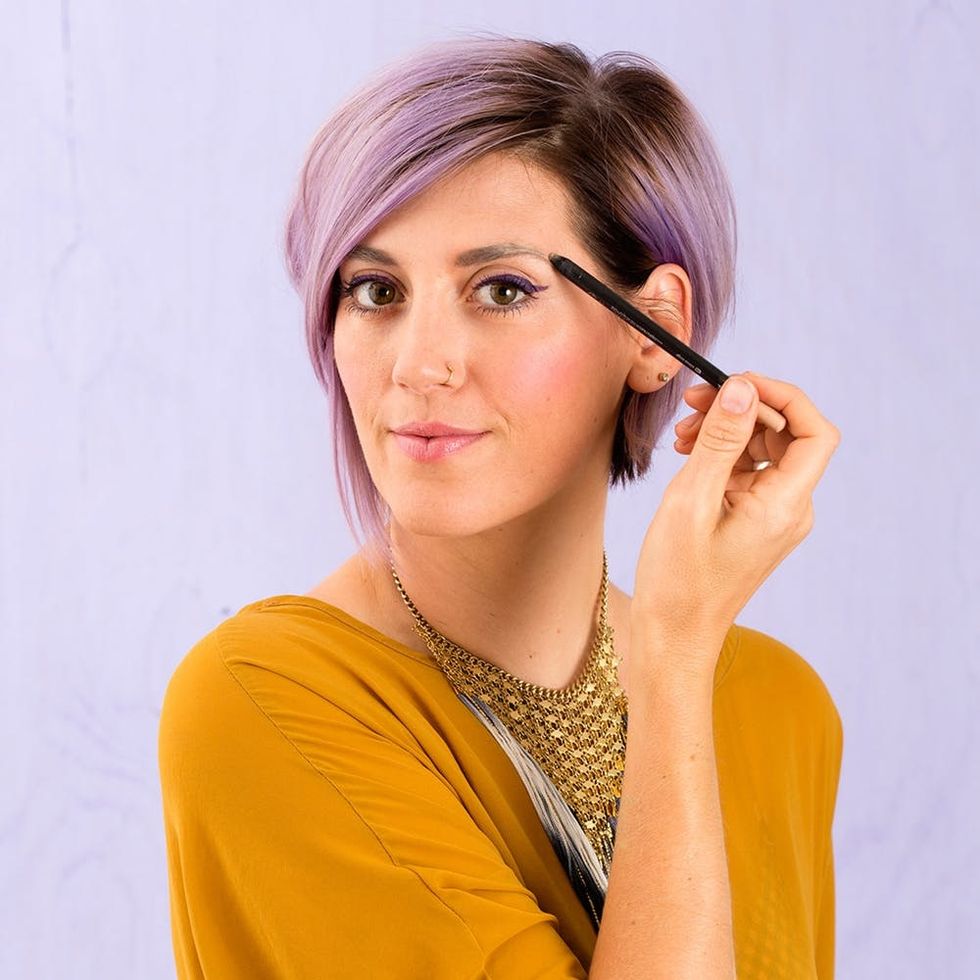 Step 2: Whiten The Rest: Now, grab a white or cream liner like NARS Larger Than Life Long-Wear Eyeliner in Rue Bonaparte ($25) and blend from the center of your lashes out to the ends. This will act as a primer for your lavender eyeshadow to show up on top with that true vibrant hue.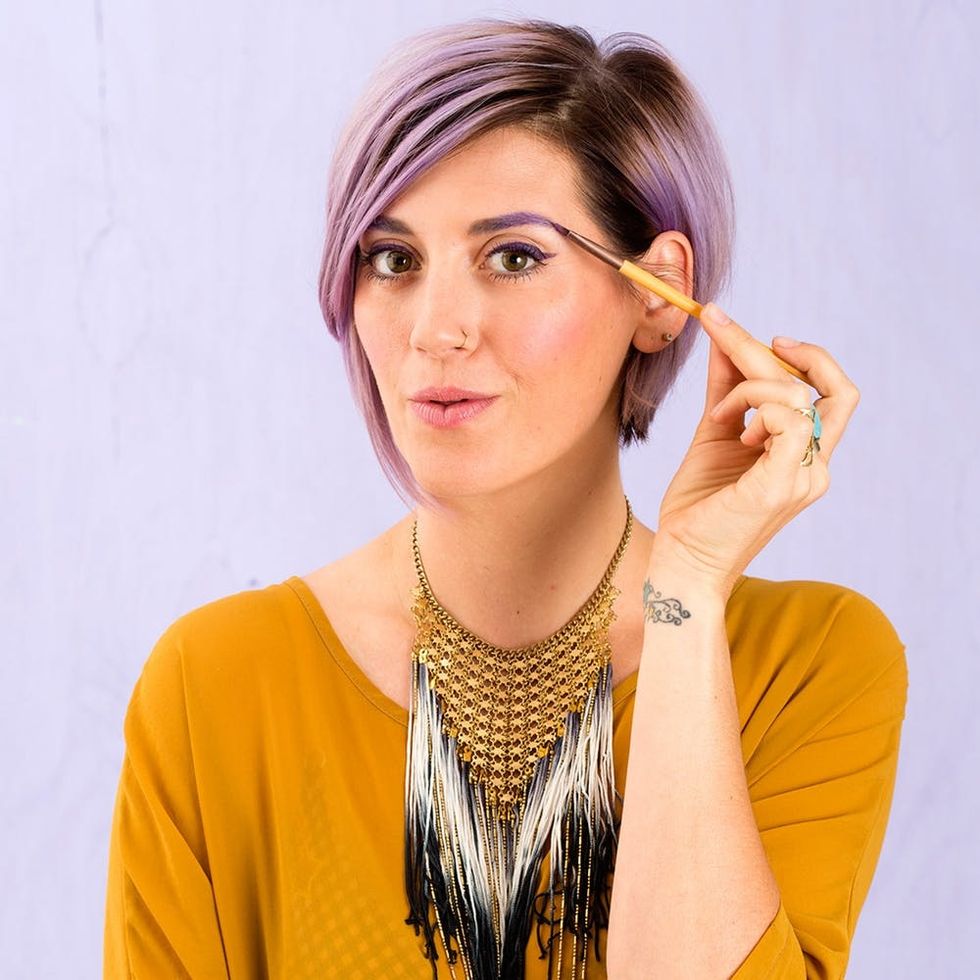 Step 3: Lavender Shadow: Finally, add your lavender eyeshadow like Urban Decay Eyeshadow in Tonic ($19) directly over the cream liner. You'll want to blend through the insides to the outsides of your lashes with a clean brow brush for a softer finish.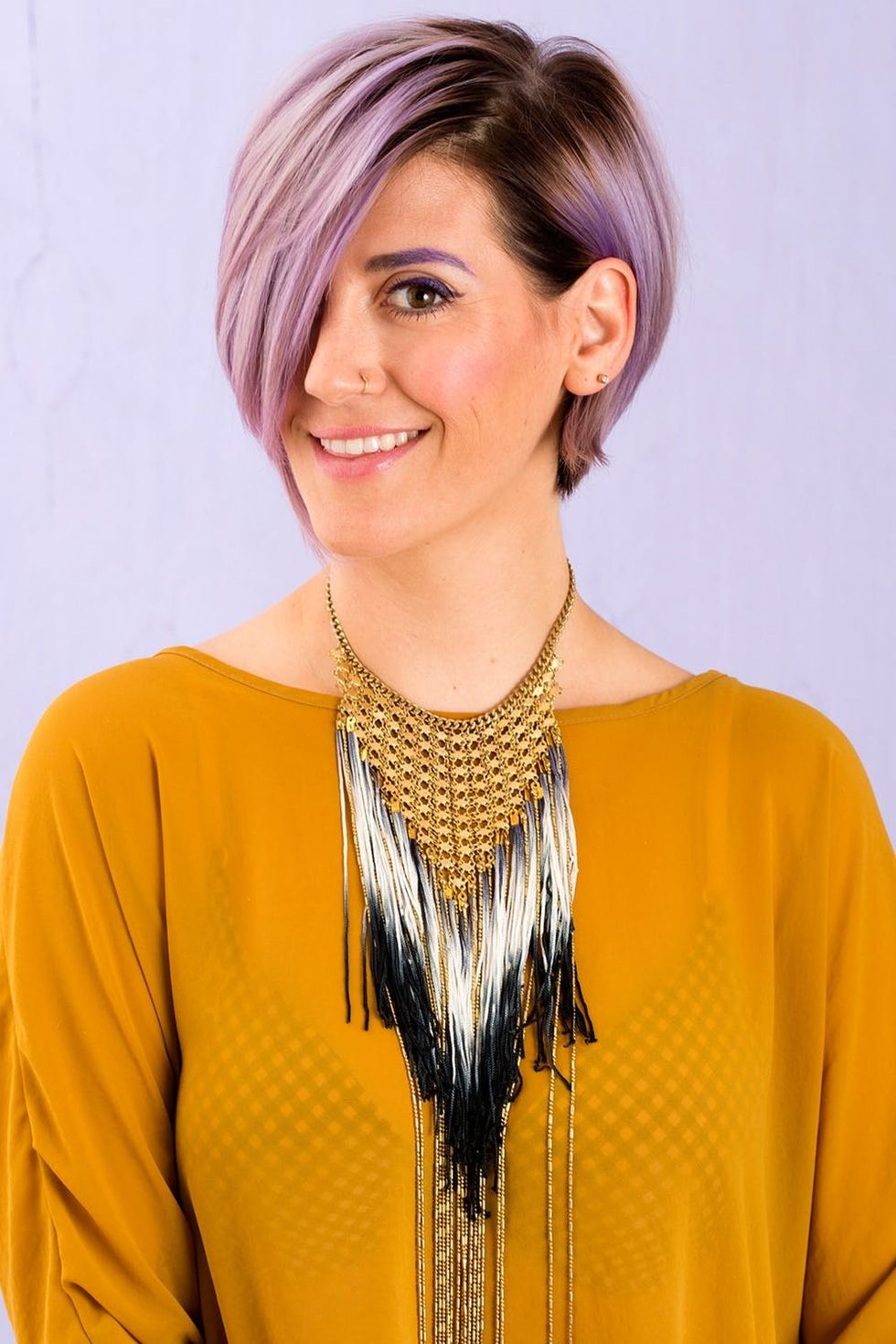 The final look is like festival makeup chic.
The Glitter Underbrow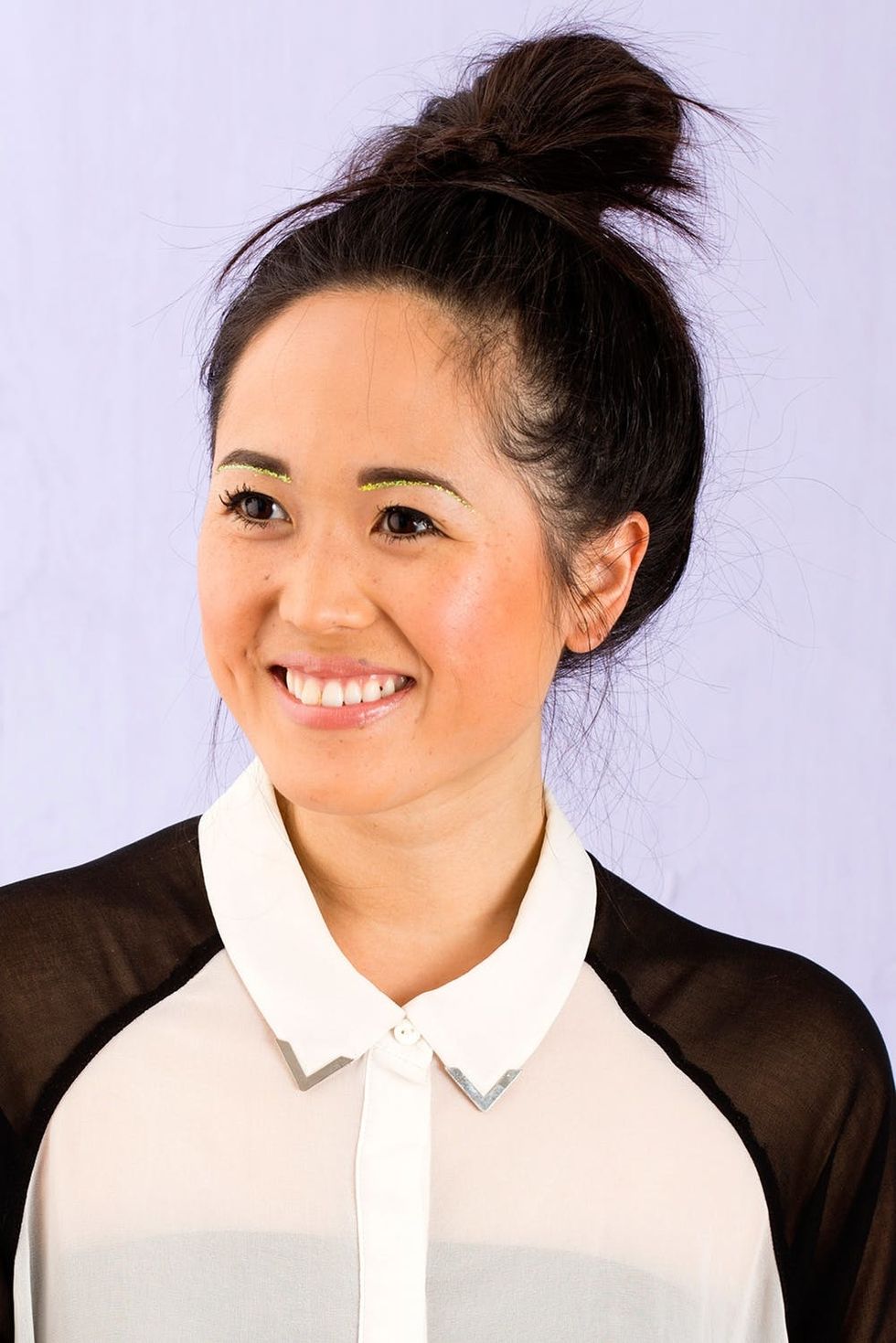 This may be the most extreme of the bunch, but if you thinly line the glitter with the shape of your eyebrows, then you're golden.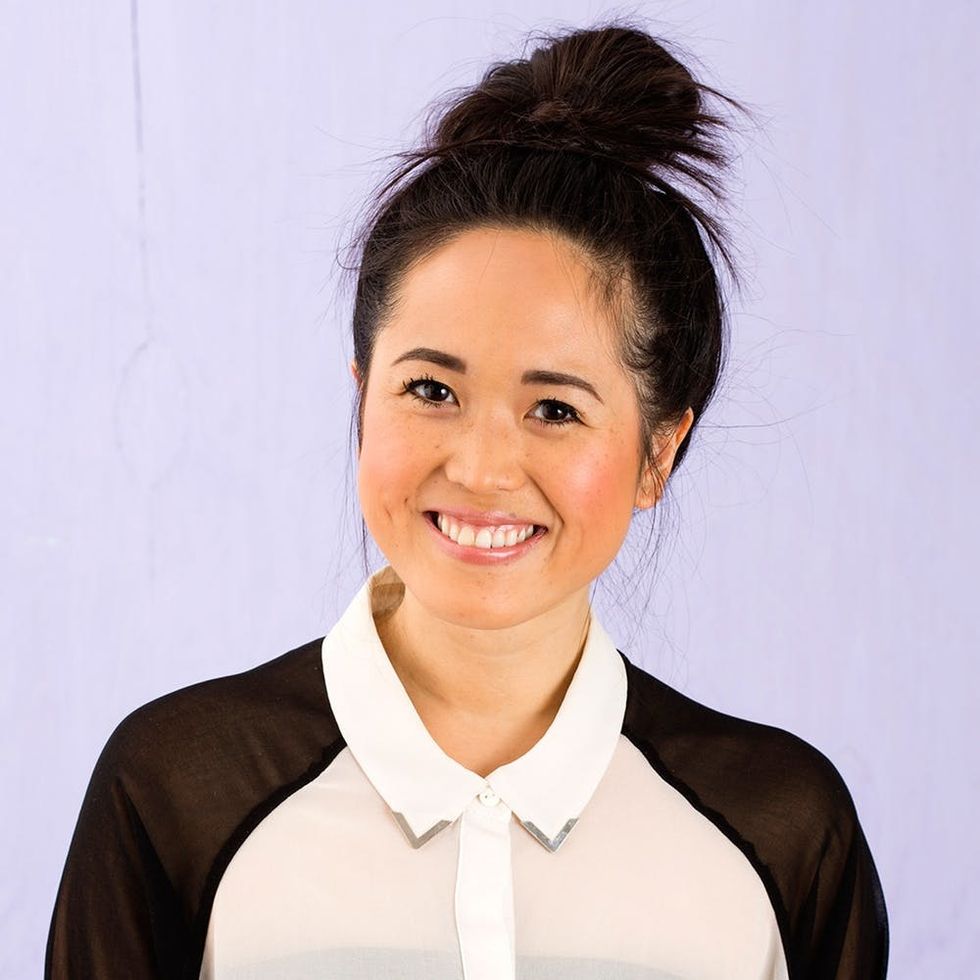 Prep: Orangey Shimmer Base: Because this brow is on the stronger side of the spectrum, it's a good idea to keep your base makeup super simple. On Irene, we went with a natural eye with an orangey-bronzed blush and topped it off with a clear lip gloss so that all the focus can be on those brows, baby!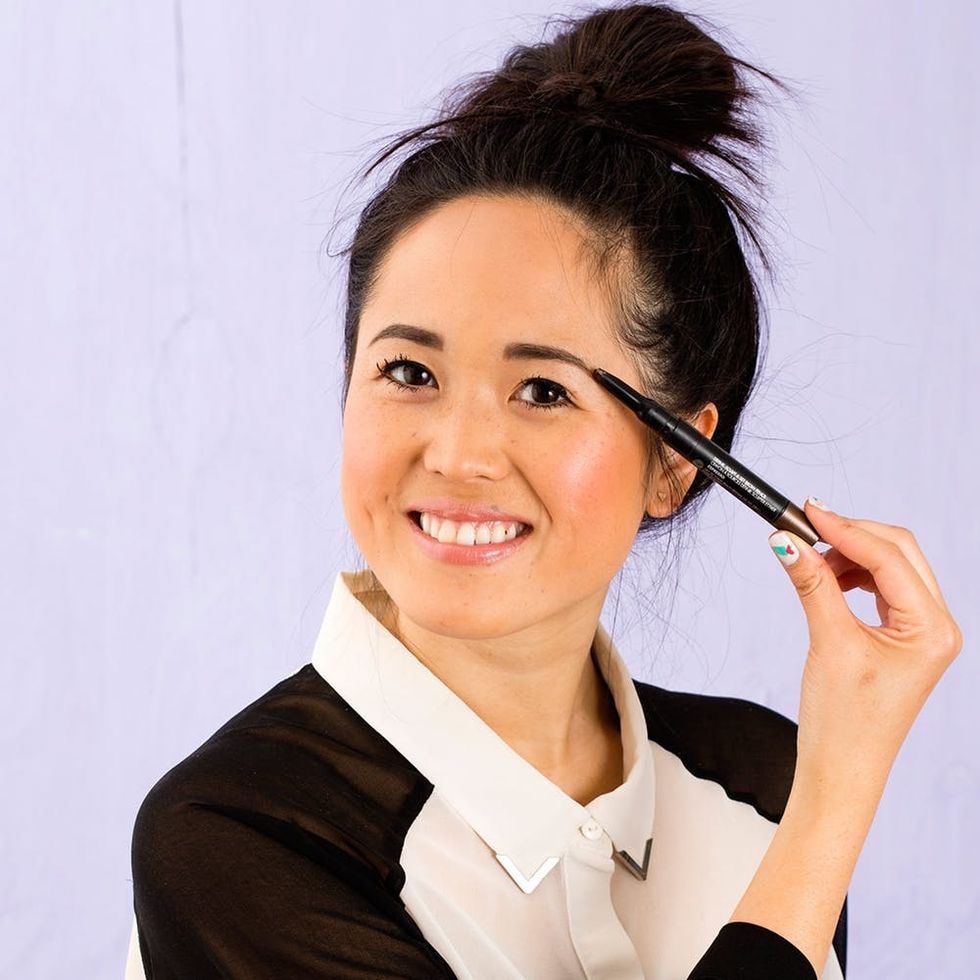 Step 1: Basic Brow: First, go for your normal brow application. Irene is using my beloved TrèStiQue Brow Pencil in Espresso ($25).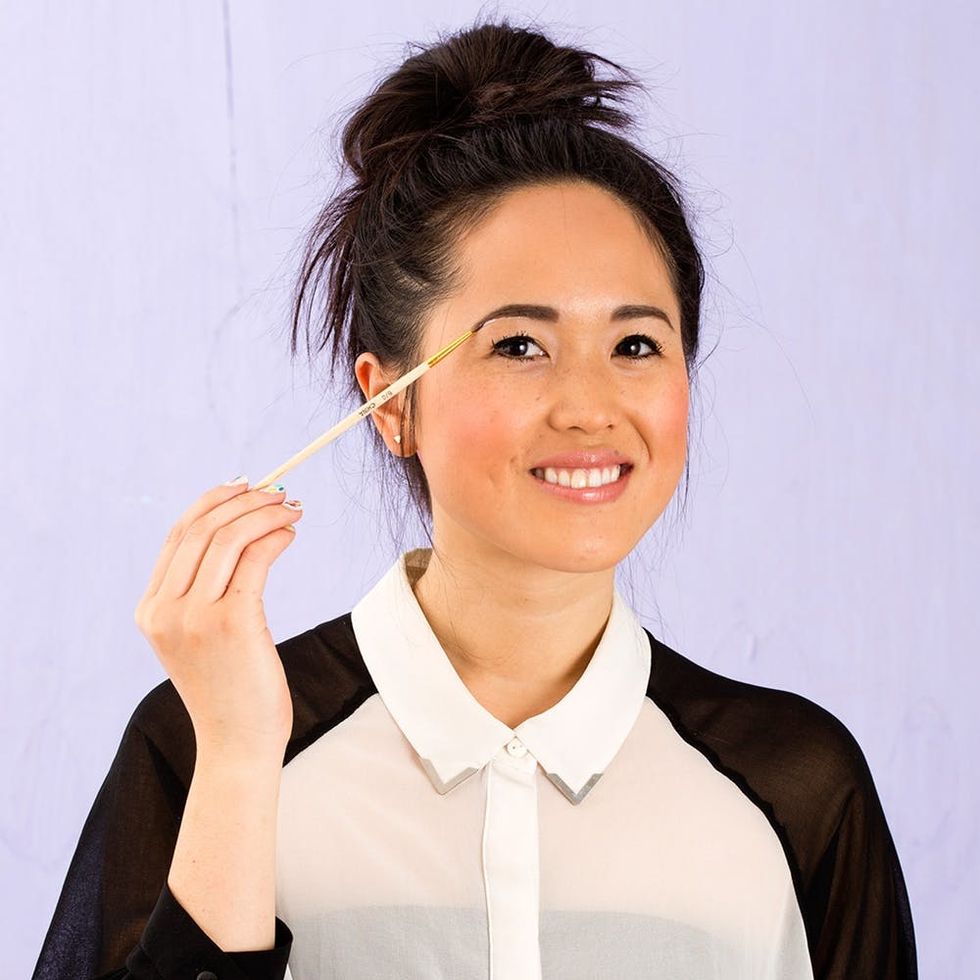 Step 2: Glitter Glue Base: Apply a thin line directly under your eyebrow line using a thin paint brush. I love Urban Decay Glitter Glue Shadow Primer ($20).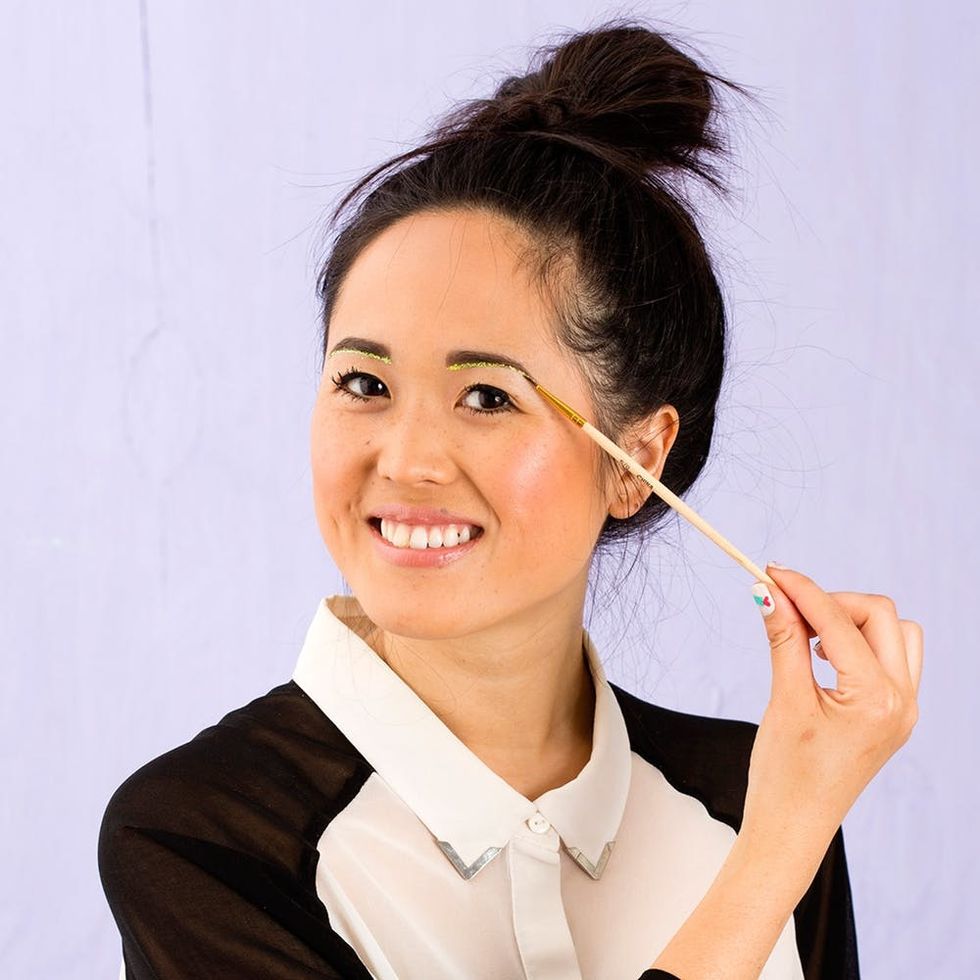 Step 3: Glitter Lay: Now you can lay over your favorite glitter — I used NYX Glitter Powder ($6) and tapped it directly over the primer.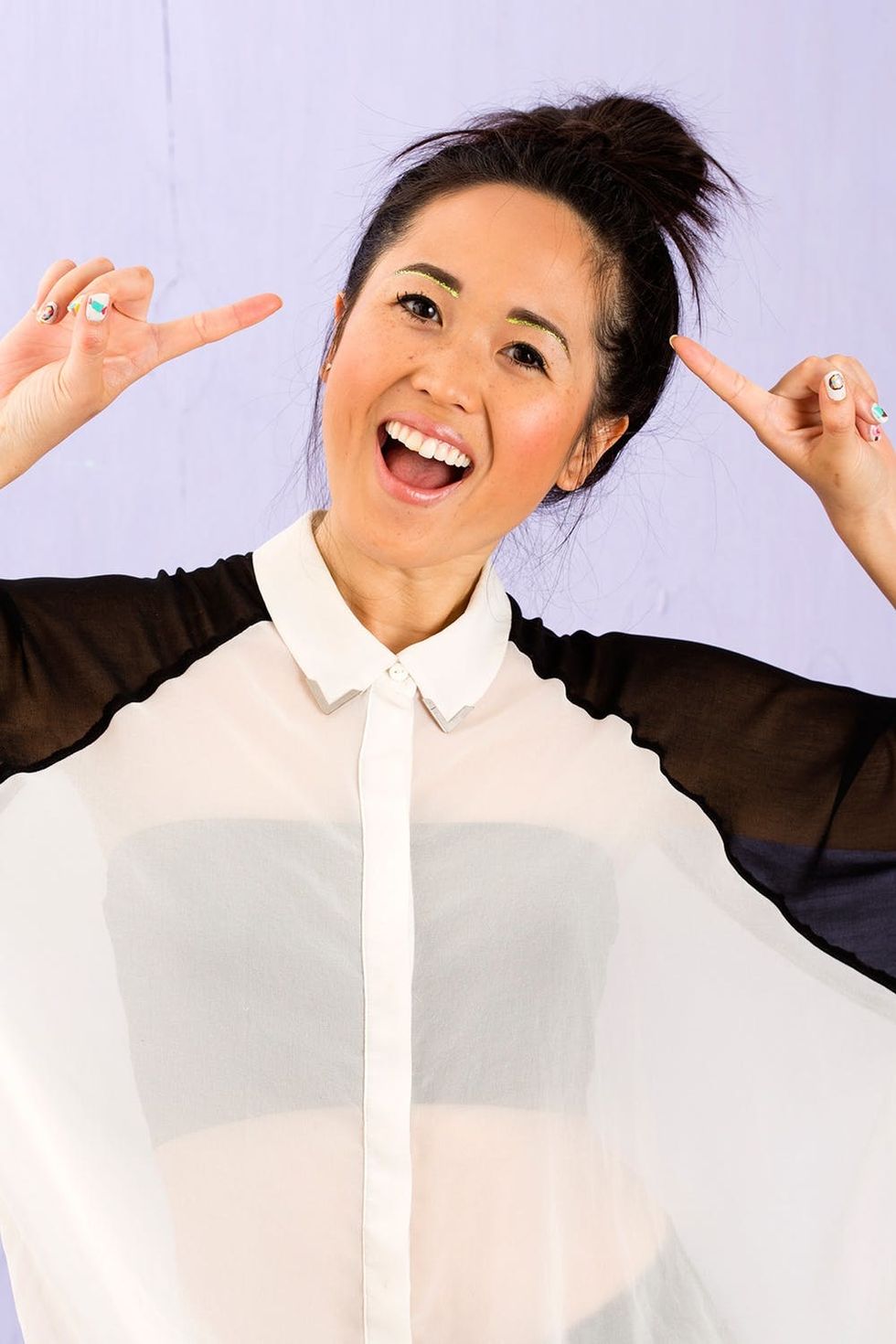 Take this final look to a concert or a night out. Fierce, mama!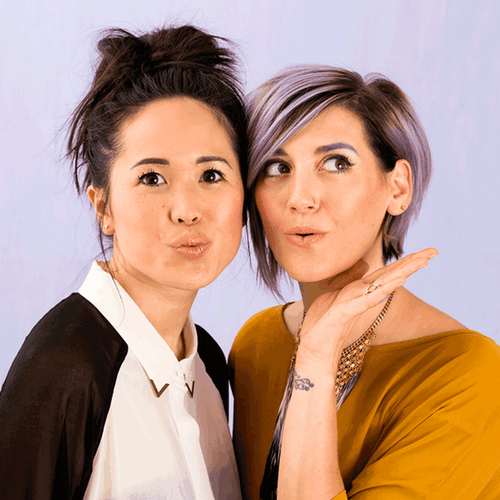 So. Much. Fun.
Truly, none of these looks took us more than 10-15 minutes. What a fun way to step a little outside your comfort zone with your beauty routine. Remember, you can totally try any of these and take them even further or adapt them to your look. Oui oui!
We'd love to see your creations of these looks! Tag us on Instagram if you decide to give this a go!
Hair/Makeup/Styling: Misty Spinney
Photography: Kurt Andre
Models: Ashley Perlman, Irene Lee, Misty Spinney
Brit + Co may at times use affiliate links to promote products sold by others, but always offers genuine editorial recommendations.
Misty Spinney
Misty Spinney is a hair stylist, makeup artist, and fashion stylist with a strong background in design and deep passion for creativity.