10 Ways to Throw a Festive Ice Cream Social
May 27, 2013
Hi, everyone! We're Shauna and Maddy of Confetti Pop. The Brit + Co. crew were kind enough to let us bring a little summery sweetness your way. In Minneapolis, we're so thrilled when warm weather rolls around that we jump face first into the season, and nothing says summer like ice cream.
---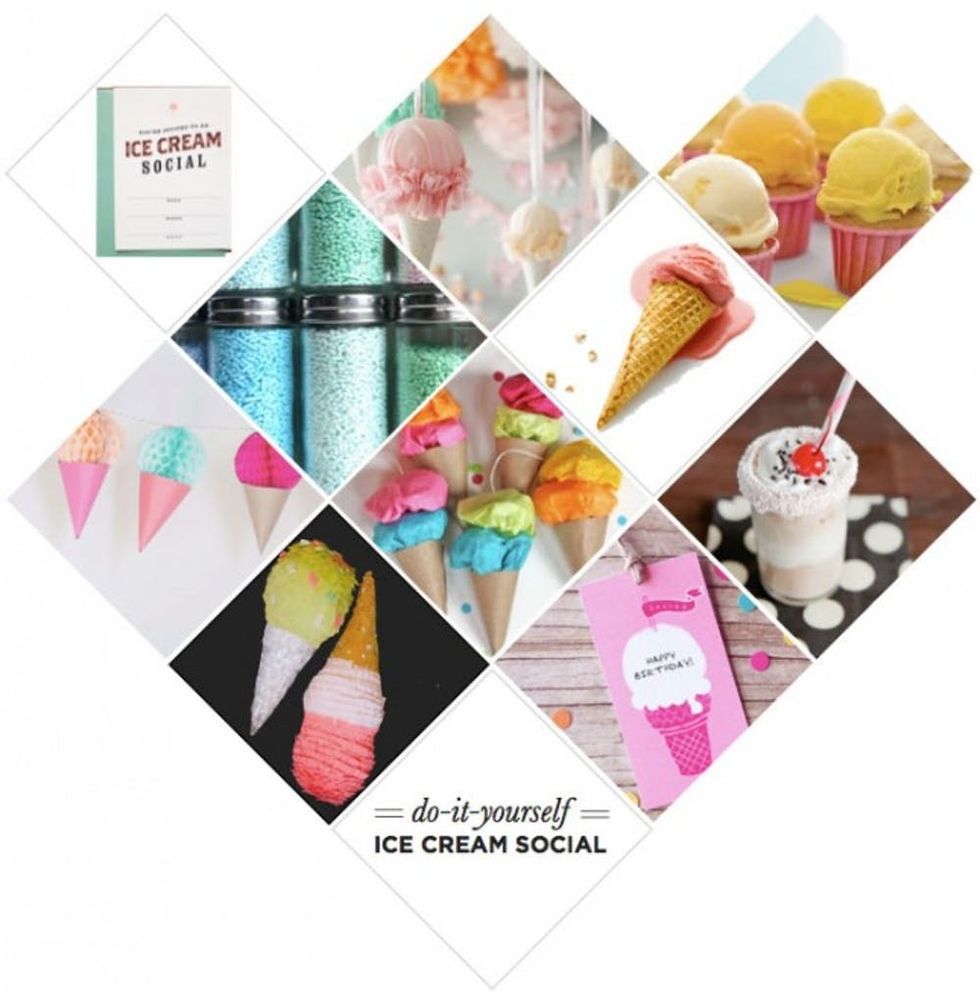 Here are 10 DIY projects to help you throw an ice cream social, and give your guests the sweetest brain freeze ever.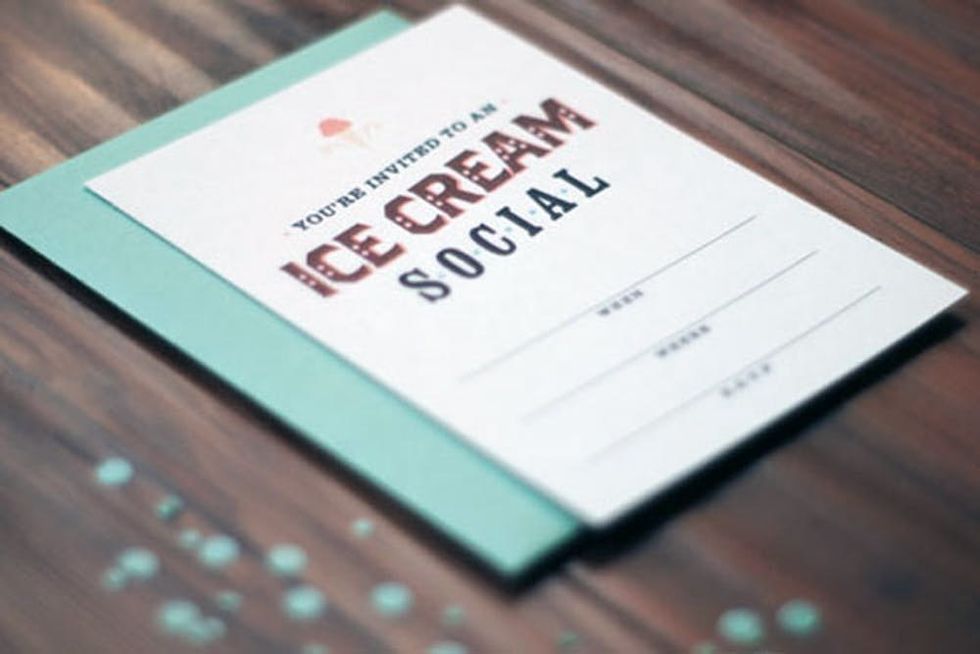 1. Set the Stage: Get the party started right, and clue your guests into the fun theme with printable ice cream social invites. (A Pair of Pears)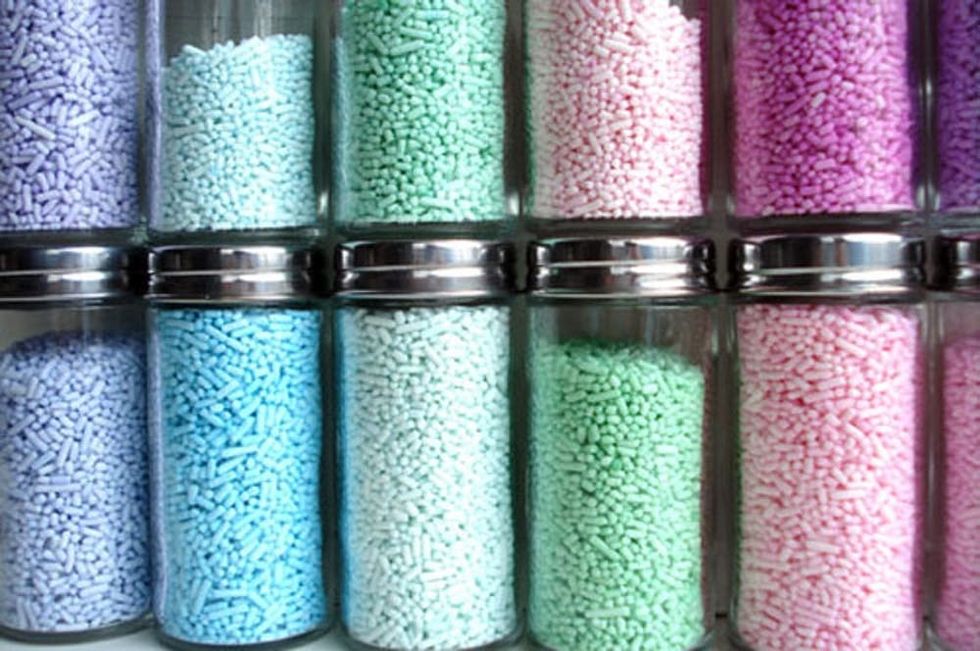 2. Colorful Sprinkles: Now that the word is out, get thee to the kitchen! Whip your own custom colored sprinkles to coordinate with your party palette. (Such Pretty Things)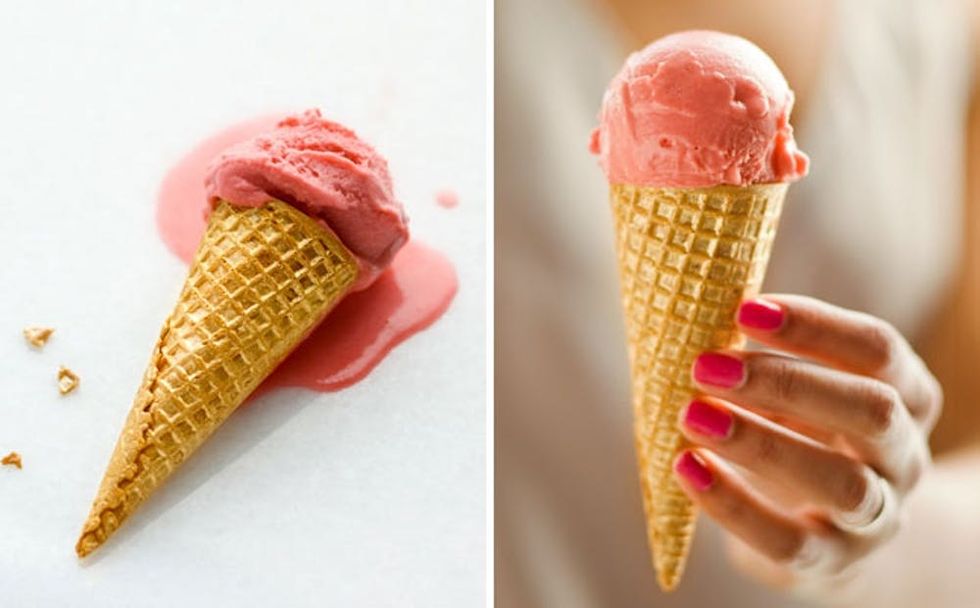 3. Golden Cones: Is your soiree geared toward the ladies, rather than the little ones? Add a little luxe to your sorbet, sherbet, and gelato with these golden cones. (Confetti Pop)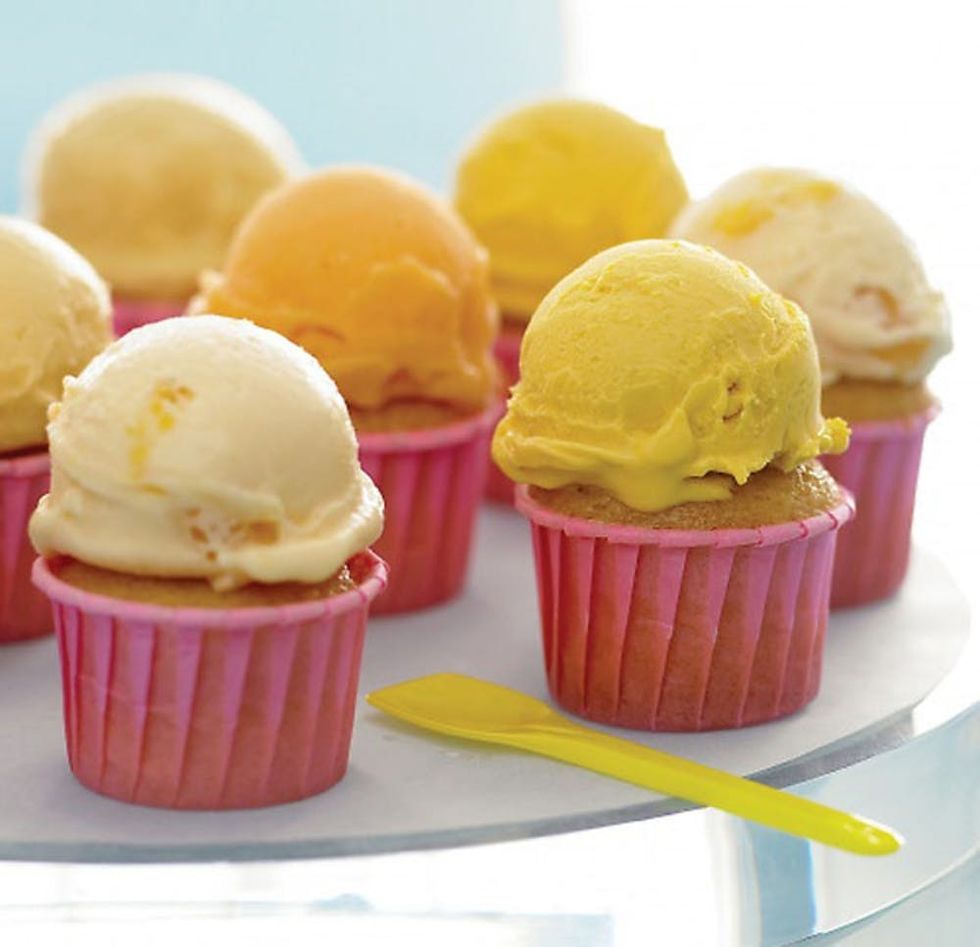 4. Ice Cream Cupcakes: When I say "ice cream!," you say "cake!" These two go together like, well, like cake and ice cream. Adorn mini cupcakes with a scoop of your favorite flavor for a delicious two-fer. (Martha Stewart)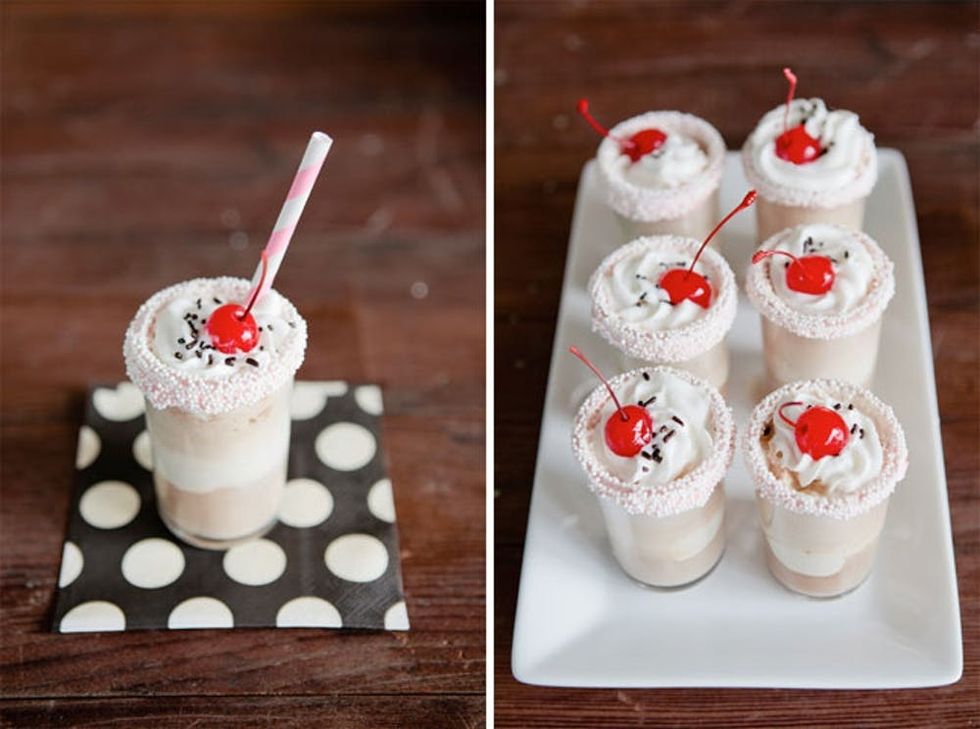 5. Root Beer Float Shooters: Sometimes (on very rare occasions, of course), you only want a small shot of yumminess. These little root beer float shooters should hit the spot. (Somewhere Splendid)
You've dressed up the sweets, now it's time to add a little cone-centric decor to your place. Whether your style is modern, vintage, or somewhere in between, there's a great frosty DIY for your bash.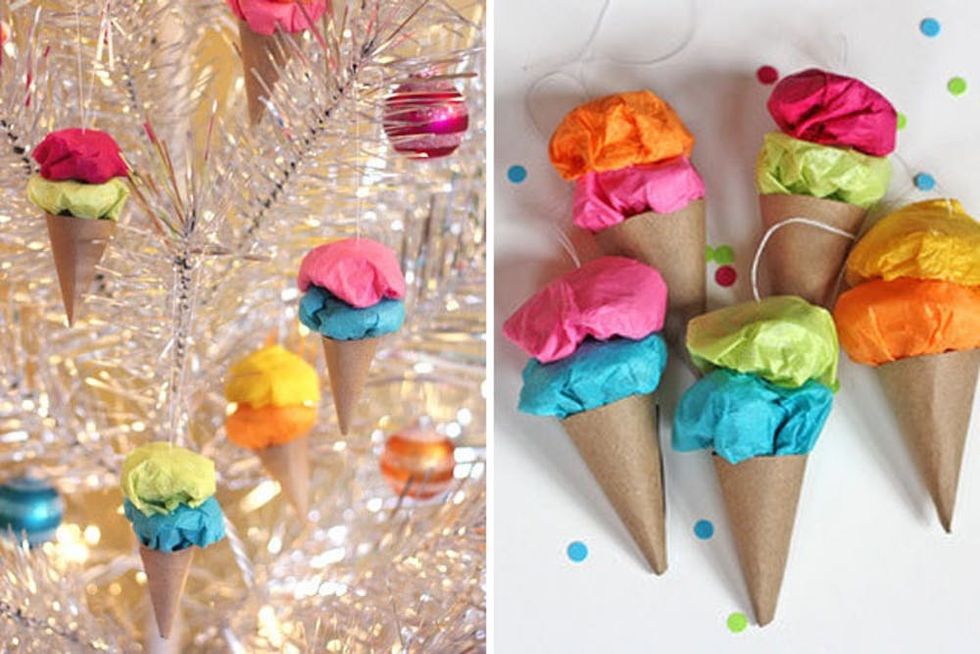 6. Ice Cream Ornaments: Set the stage with these pint-sized ice cream ornaments. Simply string several and drape them across the doorway. (Duitang)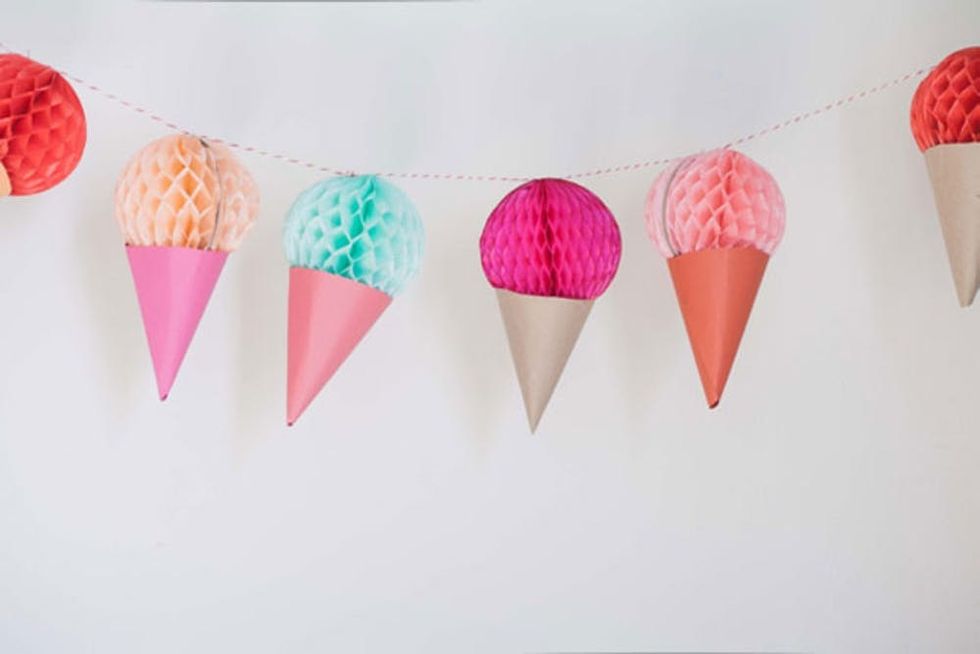 7. Honeycomb Ice Cream Garland: Or jazz up the mantle with a large honeycomb garland. (Oh Happy Day)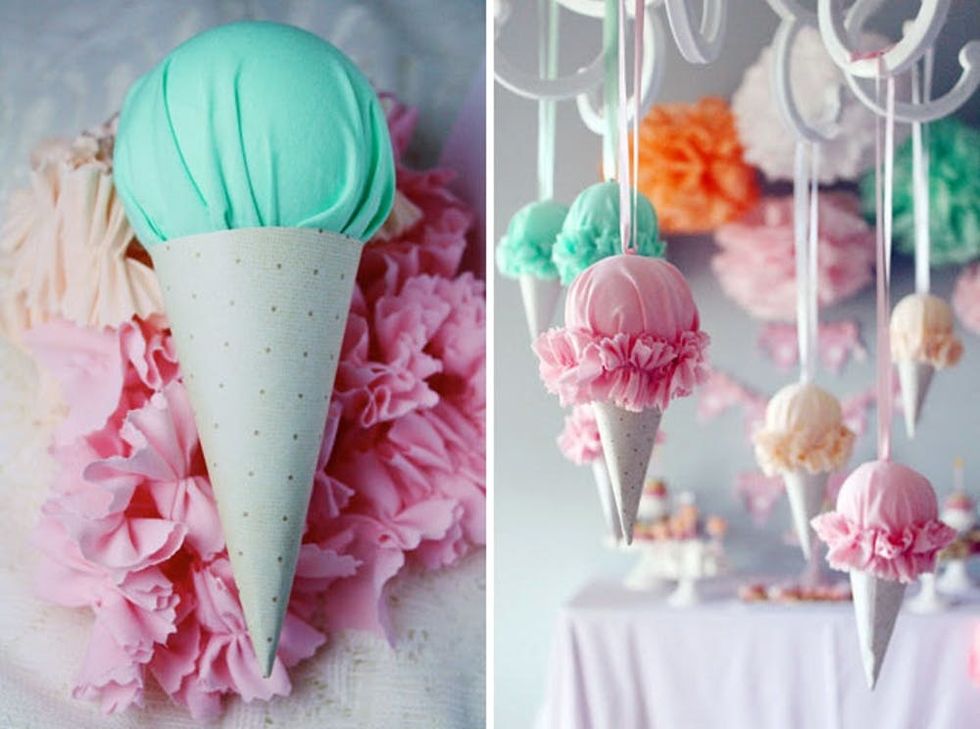 8. Ruffled Cone Chandelier: If you're in a vintage mood, hang this ruffly decor. (Icing Designs)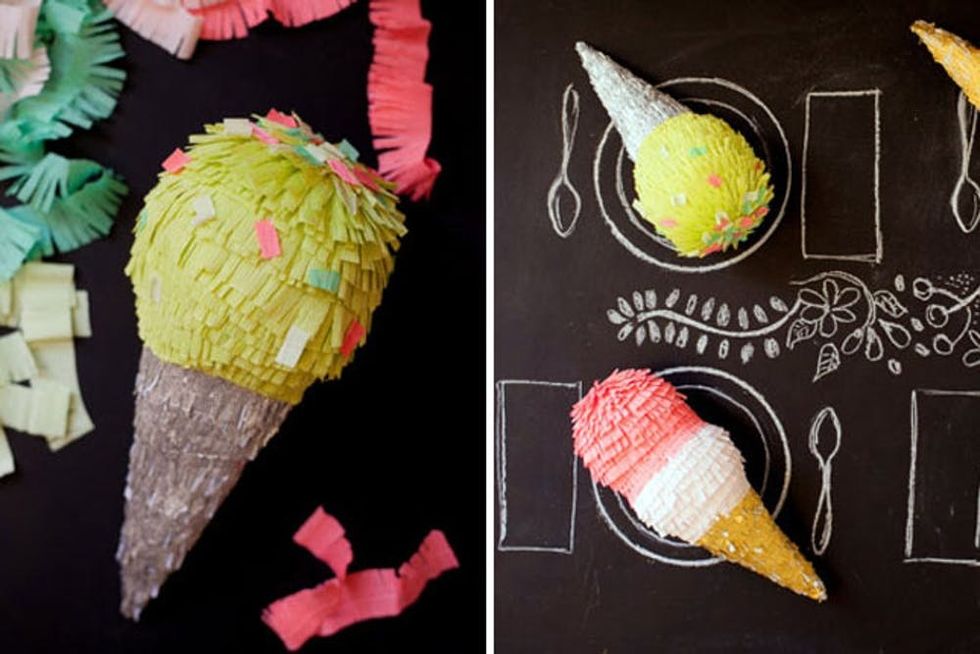 9. Ice Cream Pinatas: Welcome guests to the table with individual ice cream cone pinatas. (Oh Happy Day)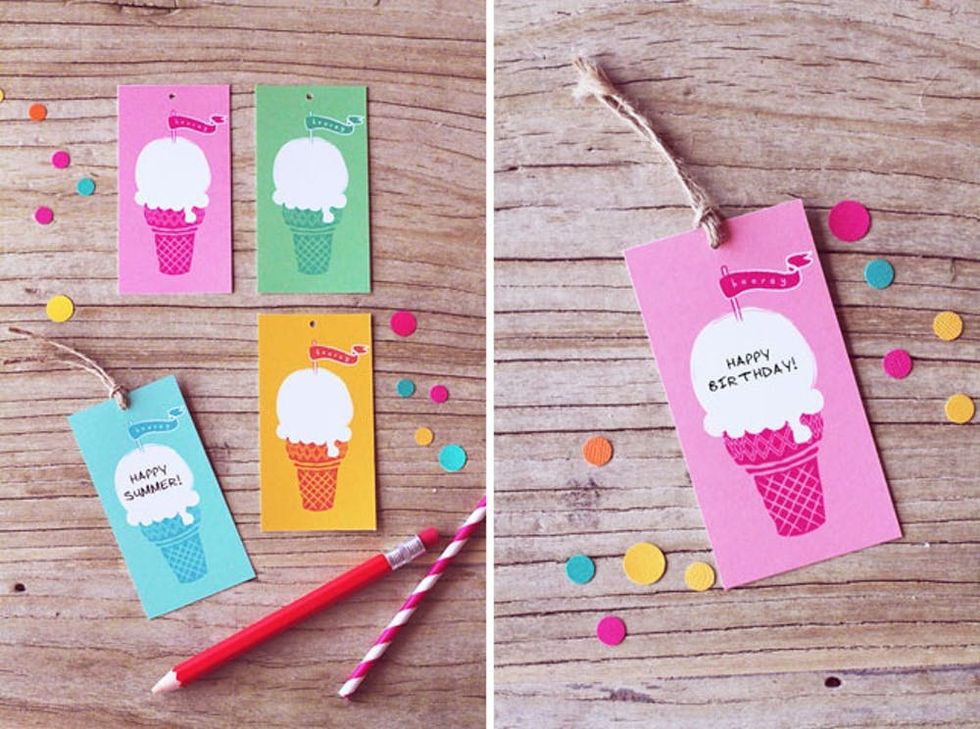 10. Gift Tags: With a theme this popular, you're bound to be a guest at an ice cream social sooner or later. These printable gift tags will make your present stand out from the rest. (Eat Drink Chic)
What's your favorite theme for summer partying? Favorite flavors of ice cream? Talk to us in the comments below.