JammyPack: A Fanny Pack with Speakers (Free Giveaway!)
Apr 03, 2012
Where do we even begin with the JammyPack? Well, let's start with the fact that it's a fanny pack. Thanks to the summer music scene, fanny packs have become a must-own item for festival-goers everywhere. They can hold your phone, your tickets, your dollars, and often come in 80s dayglo colors earning you instant street cred. But what about when you need to jam out after the show? Put speakers on your fanny pack, of course.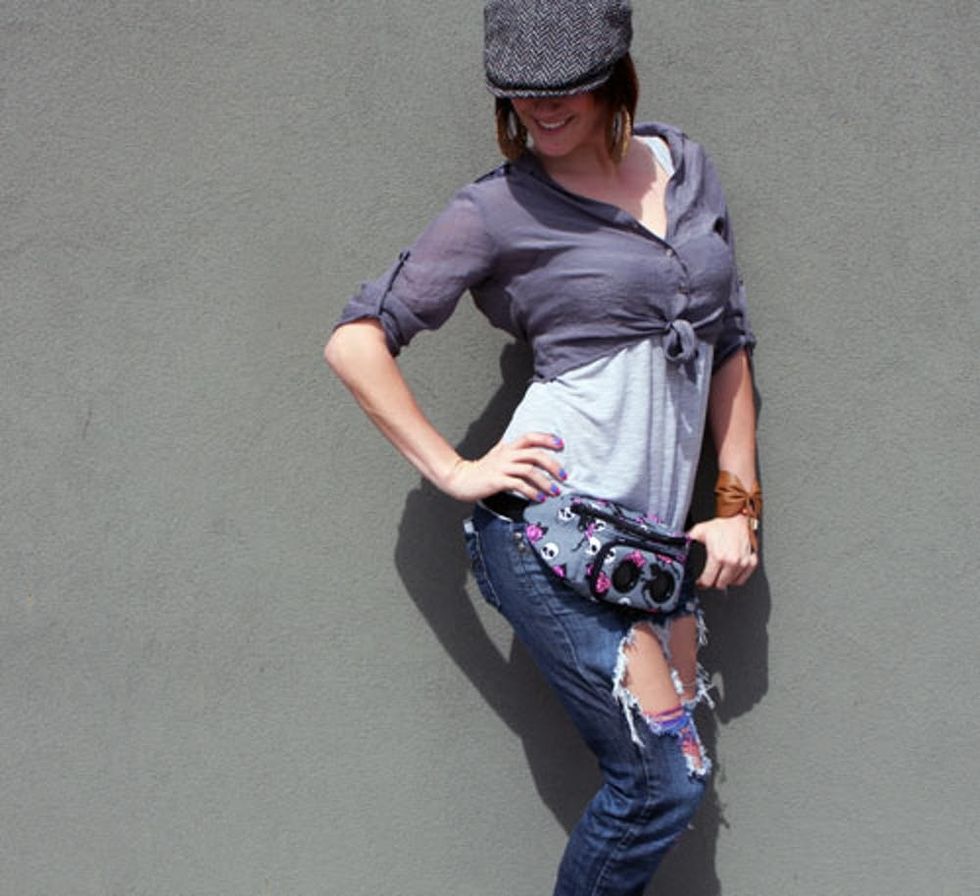 ---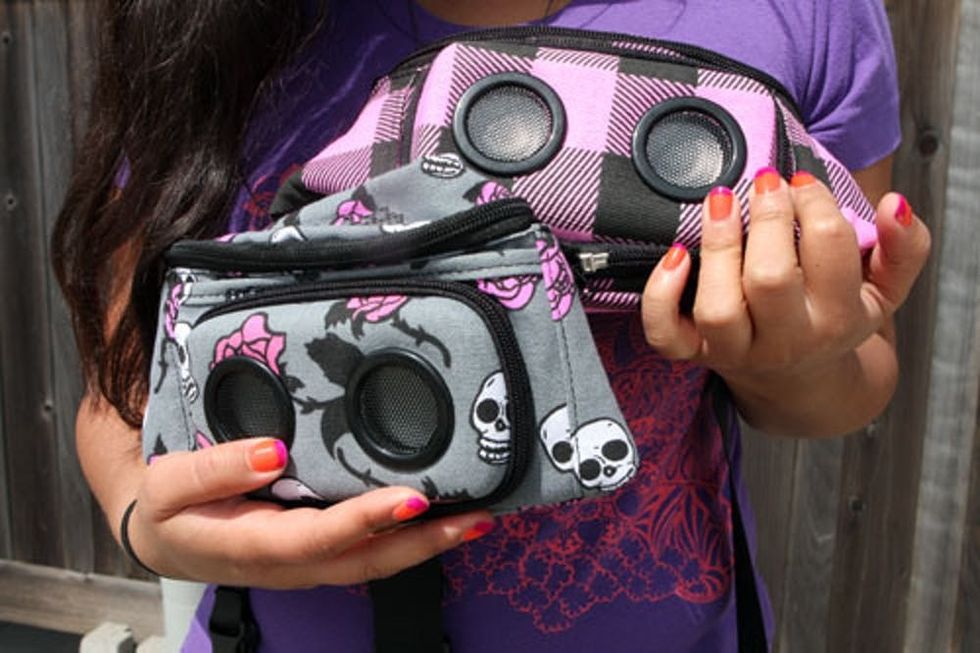 And these JammyPacks aren't just novelty. Each pack is made from high-density, woven material that form fits to your waist enabling you to run, dance, bike, and whatever else you might want a soundtrack to. The speakers are water-resistant, silver stamped magnetic mini-speakers, boosting 3W of stereo-amplified beats per speaker. These will kick your phone, computer and any other portable speakers right in the rear. Each pack is powered by 4 double AA batteries, making it super easy to recharge whenever you run out of juice.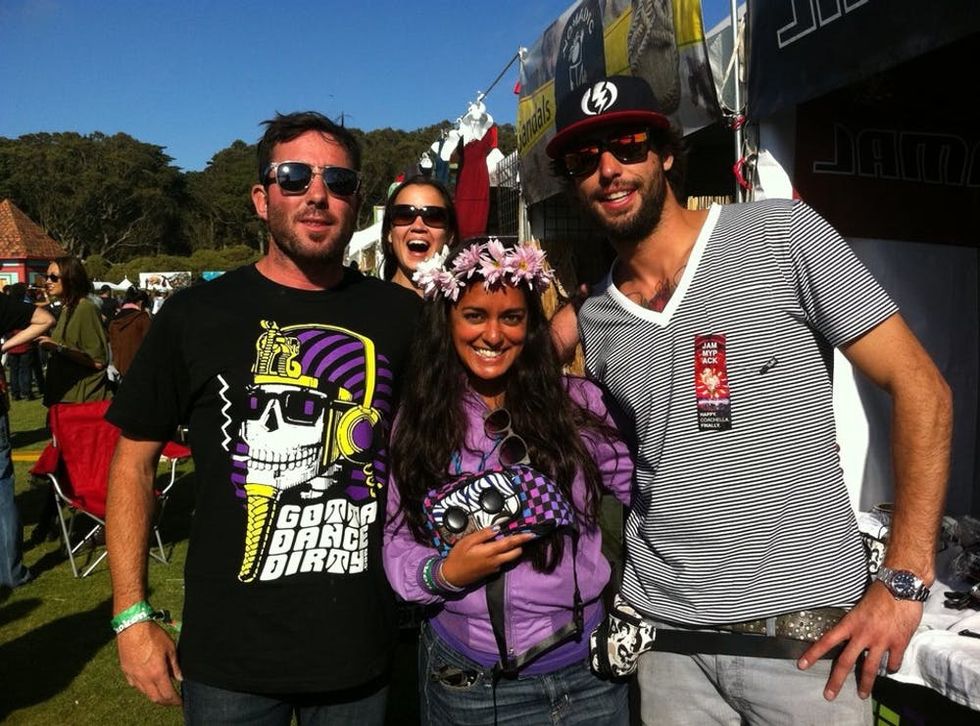 When I met founder Jonnie Sax at Outside Lands, I fell head over heels in love with the JammyPack. I ended up creating a custom JammyPack which became the perfect place to store my rogue flowers, Chapstick and camera, and happened to match my vintage lavender Members Only jacket perfectly.
And that brings us to the giveaway portion of today's ode to the JammyPack!
We are pumped to be giving away 2 awesome JammyPacks (one for you, and one for a friend) just in time for the start of Summer Festival Season. To enter, just leave a comment below telling us why the JammyPack is the perfect music accessory for you and tag the name of a friend who would also love the JammyPack!
(To tag your friend in the comment, type the @ sign and type their name, just like you would tag on Facebook.)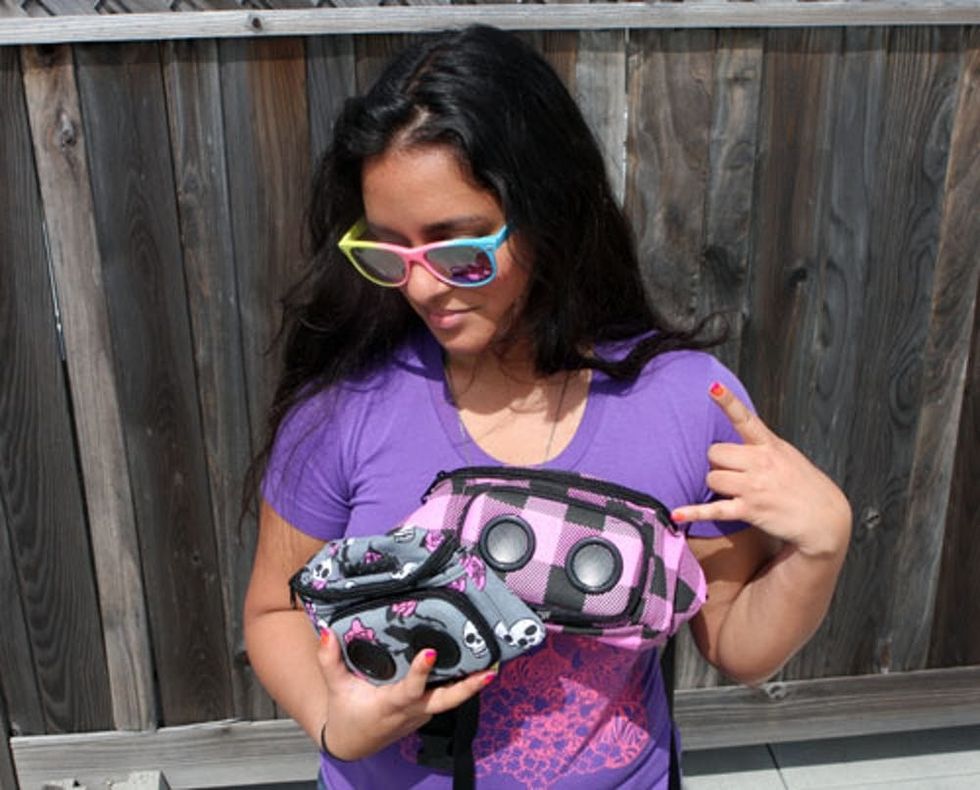 – Contest entries must be received by Friday, April 6th.
– We will select and announce a winner on Monday, April 9th.
– The winner will be selected based on the most creative answer.
– Each JammyPack retails for $80 on the JammyPack website.
Got any questions about the contest? Tweet them our way or send a note to hello@brit.co. Happy Jamming!
**UPDATE: Congratulations to Amber Kaplan and Maya Skinder for winning our JammyPack giveaway. We hope to see you rockin' the festival circuit all summer long!
Anjelika Temple
As Chief Creative Officer and Founding Partner at Brit + Co, Anjelika Temple brings her voracious consumption of all things creative and colorful to DIY projects, geeky gadgetry finds and more. When she's not DIY-ing her heart out, you'll find her throwing dinner parties with friends or adventuring with her husband David, their daughter Anokhi, and their silly dog Turkey.
Tech