This Is a Celebrity Haircut like You've Never Seen a Celebrity Haircut Before
Oct 22, 2015
Jemima Kirke has never been one to shy away from a bold choice. The Girls actress rocks unshaven armpits with pride, wore a cape on the red carpet and even recently wrote an essay tackling a problem with modern day parenting. So it makes total sense that when she felt it was time for a haircut she didn't post the usual selfie at the hair salon. Instead, the 30-year-old filmed herself DIYing her own haircut – sans a t-shirt.
---
Jemima took to Twitter yesterday to share a video of her chopping off her long locks in front of the mirror in one fell snip. She captioned the video, "Long hair. Don't care. Going for the mom-who-had-a-tough-year-who-doesn't-feel-like-brushing-her-f***ing-hair look." As fierce as Jemima's take charge attitude is, we can't help but cringe thinking about our own experiences trying to cut out own hair (they've never ended well — except for that one time we cut our own bangs… with the help of our stylist). But it looks like it was a different story for this celeb.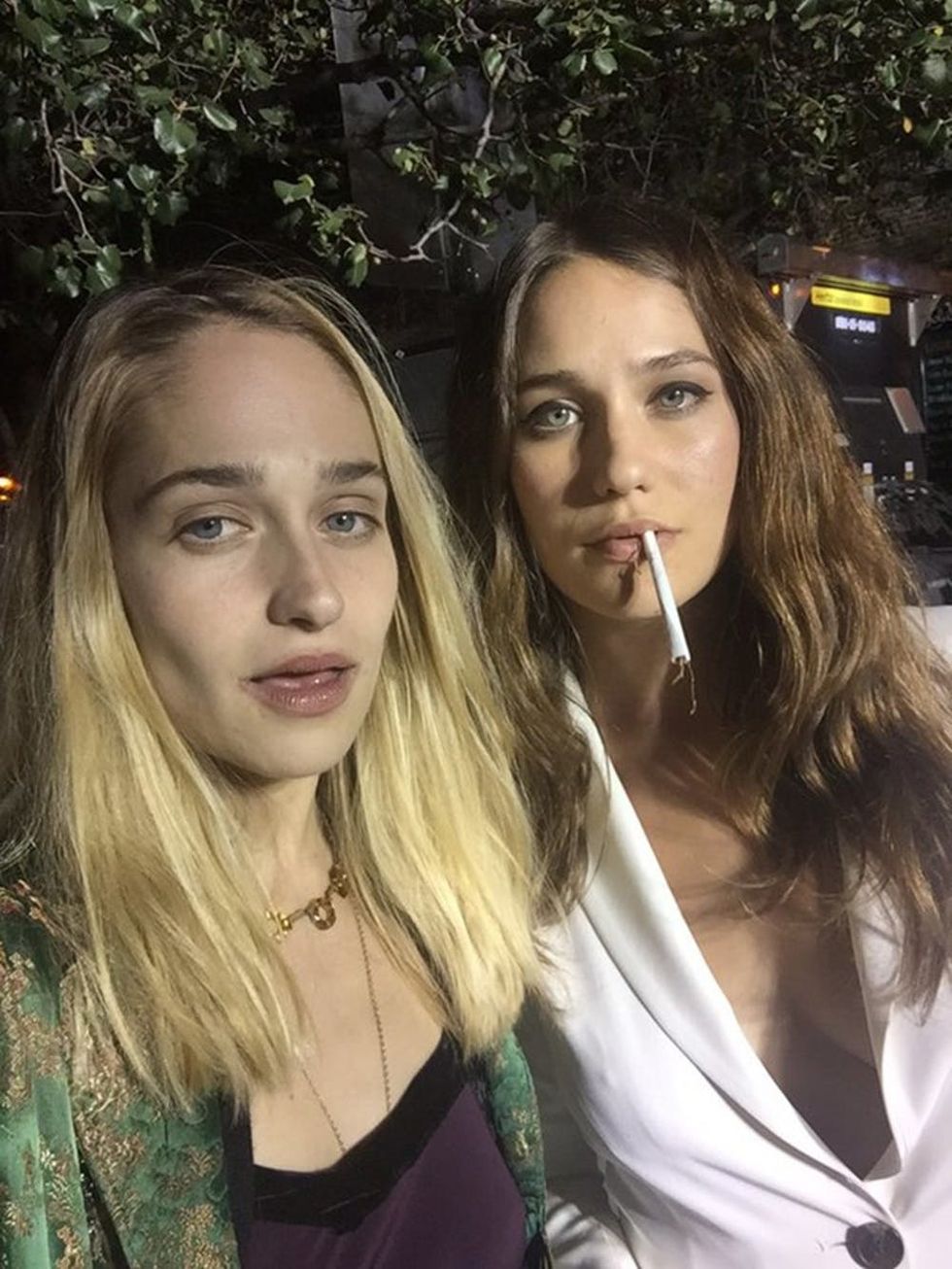 Shortly after giving herself a fresh cut, she shared another photo with her younger sister Lola and the shorter style looks totally flawless. Slightly longer than most of the celebrity cuts we've seen lately, Kirke's new 'do should give all those lob loving ladies a glimpse into their longer haired future. It's long enough to easily braid or throw in a ponytail but also short enough to look fresh while also being totally low-maintenance.
Have you ever given yourself a haircut? How did it work out for you? Share with us in the comments below.
(Photos via @jemimakirke, feature photo via Dimitrios Kambouris/Getty)