There's nothing like an icy cocktail to cool you down, but watch out: Those margaritas could be costing you big numbers in the calorie department. Typical mixed drinks can clock in at 200 to 600 calories, leaving no room for bar snacks or finger foods. Fear not, buffalo wing lovers of the world. The following cocktail recipes all weigh in below 150 calories without sacrificing any flavor. Who's ready to head home to host your own happy hour? After all, it's 5 o'clock somewhere!
---
1. Watermelon and Champagne Cocktail: There are only three ingredients in this light and fresh drink — puréed watermelon, a splash of lime and your favorite bubbly. At just 100 calories, it's a glass we're sure you'll be sipping on all summer long. (via That's So Michelle)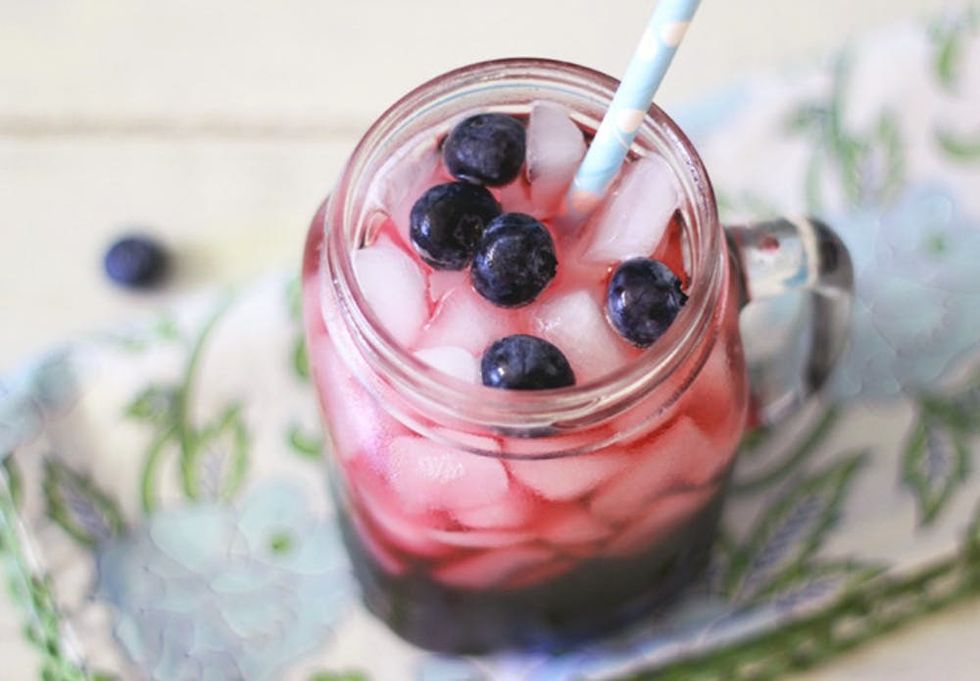 2. Skinny Blueberry Spritzer: With so much sweet fruity flavor, you might be surprised that this spritzer is 117 calories. To keep the count low, make yours with all-natural blueberry juice, fresh squeezed lime juice and champagne. (via Peanut Butter and Peppers)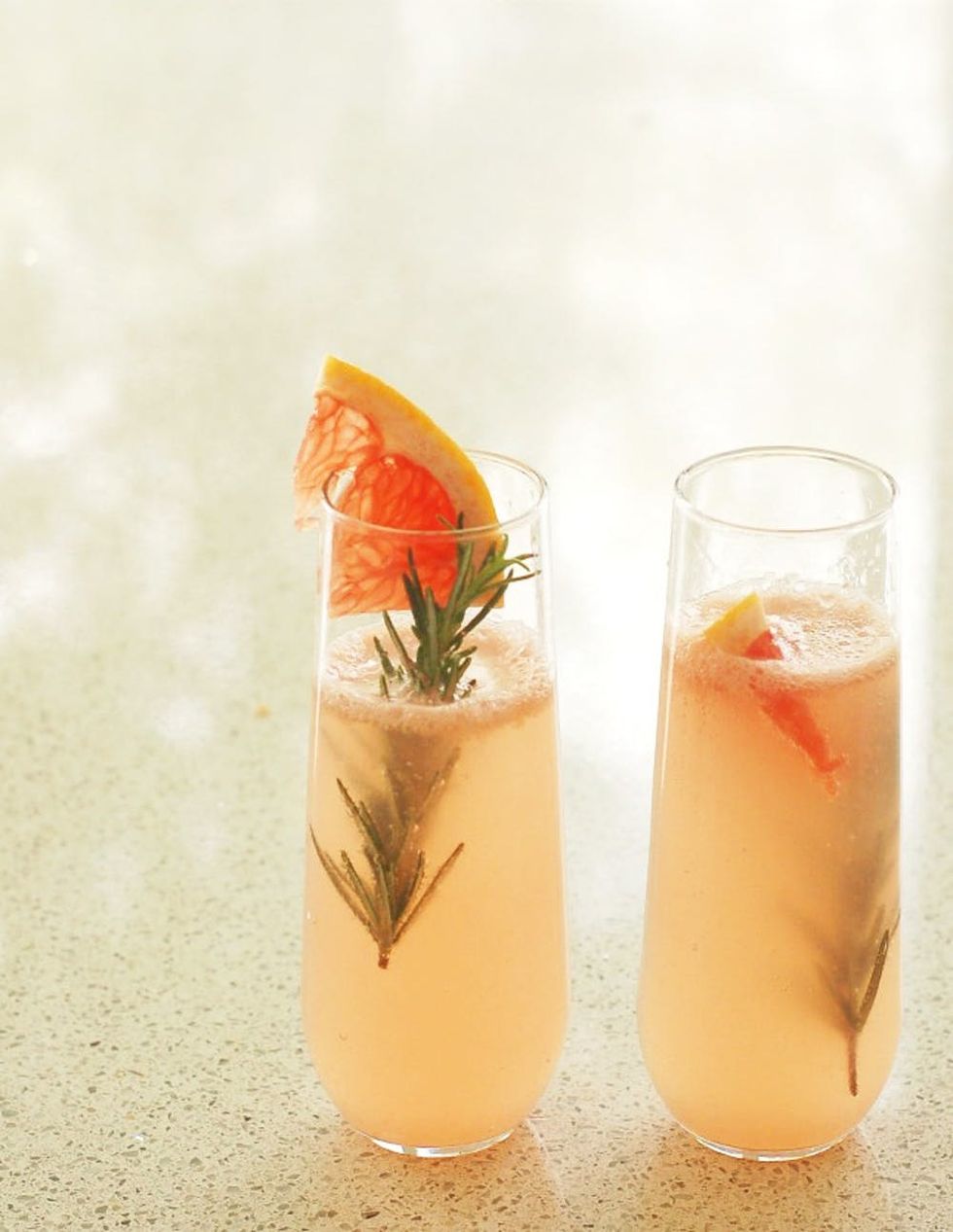 3. Rosemary Grapefruit Fizz: This elegant-looking cocktail is a no-fuss must. It has a delicate balance of citrus and earthy flavors from fresh grapefruit to fragrant sprigs of rosemary. And, of course, there's a healthy splash of vodka in the mix. Calorie count? 129. (via The Slender Student)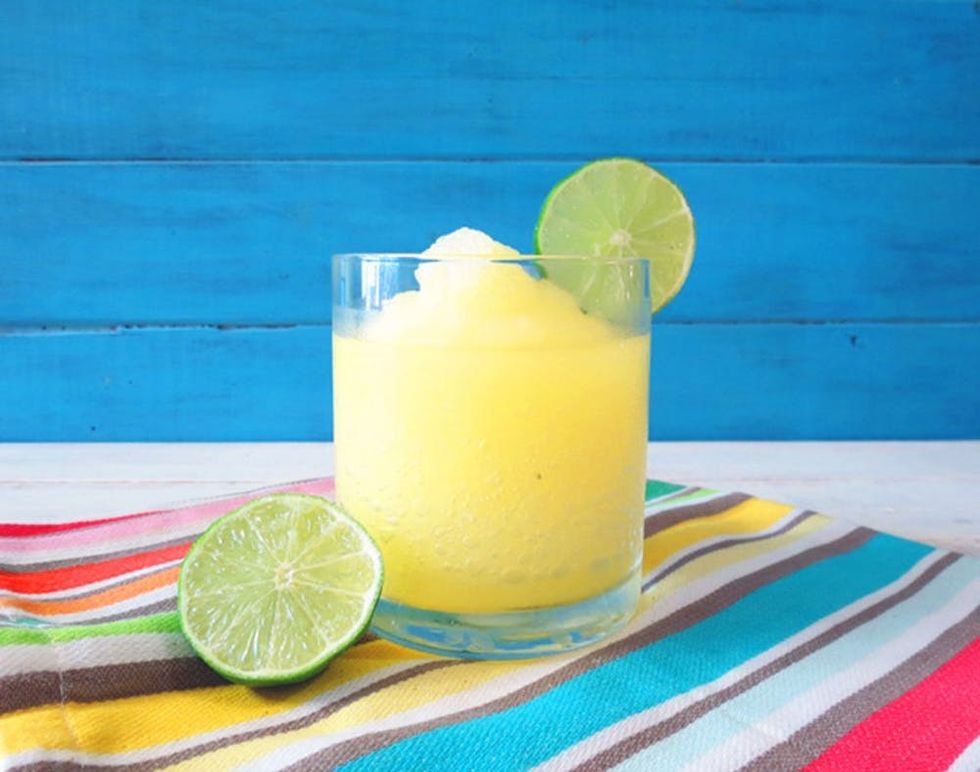 4. Lime Margarita: It's no secret that those bottled margarita mixers can be overly sweet, overly sugar-filled and overly heavy on calories. So this summer, skip the bottles and blend your own cocktail with only fresh lime, orange juice and tequila. It'll take your margarita from 400-plus calories down to just 93! (via Peanut Butter and Peppers)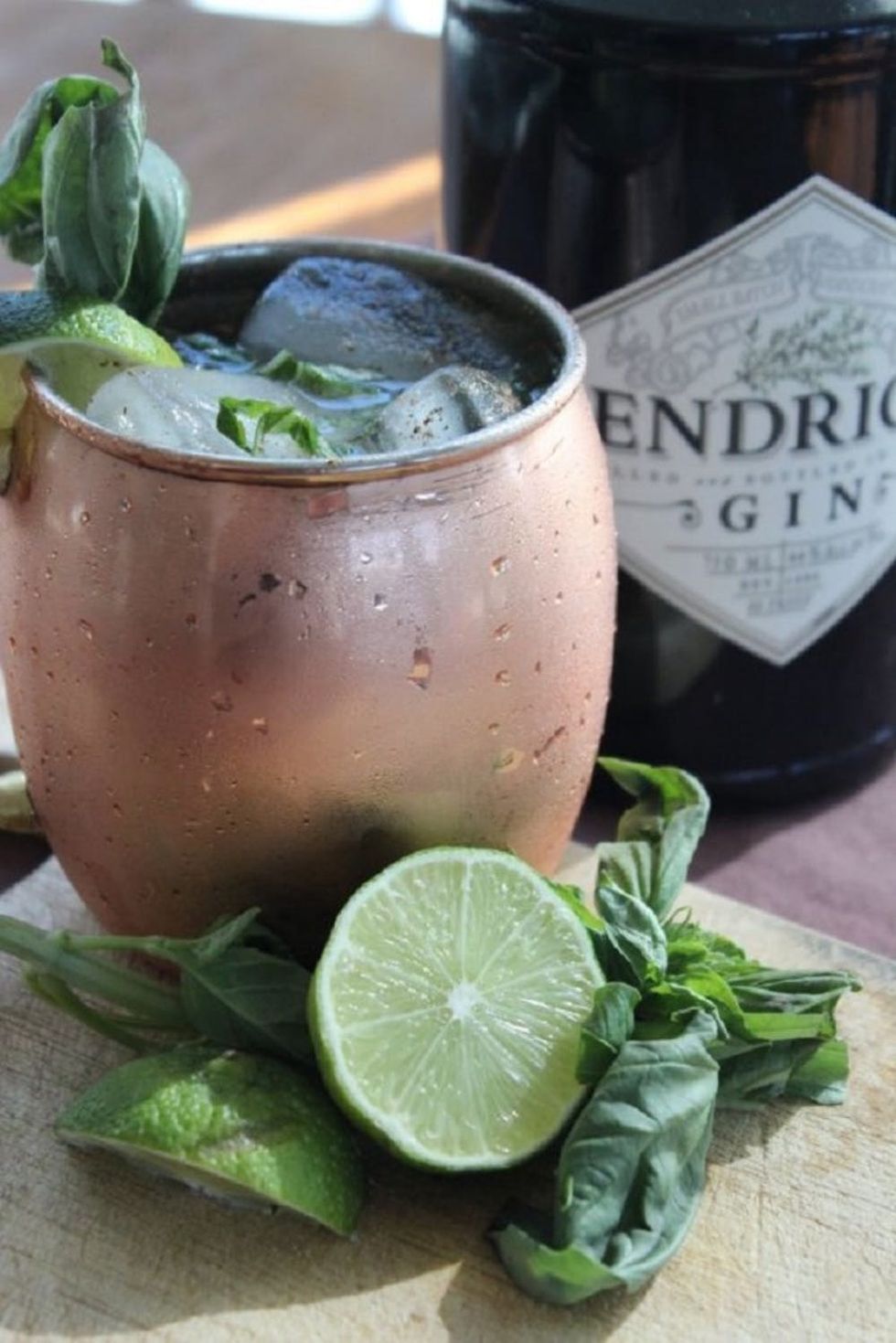 5. Ginger Mule: This version of a Moscow Mule should be your drink of the summer. Instead of using ginger beer, this skinny version calls for diet ginger ale and fresh grated ginger. Your healthy substitutions will shave at least 50 calories from the drink, coming in at 98 calories for 8 ounces. (via Drinkwire)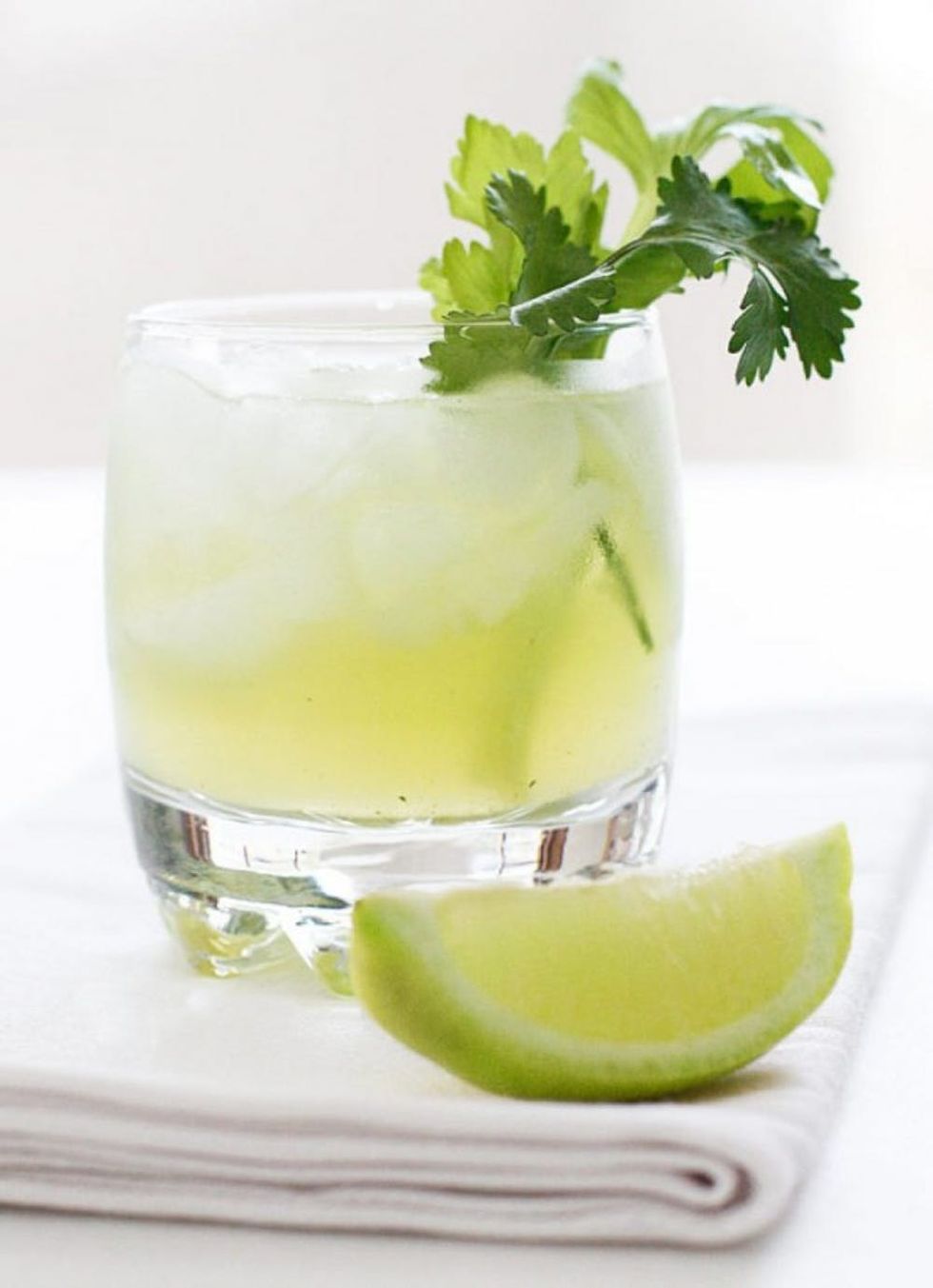 6. Celery Cilantro Cocktail: This herby drink is the kind of cocktail you'd find at the spa — if spas served cocktails, that is. The Absolut Citrón is mixed with a muddled blend of celery, cilantro and lime, which brings one glass to only 135 calories. (via Skinnytaste)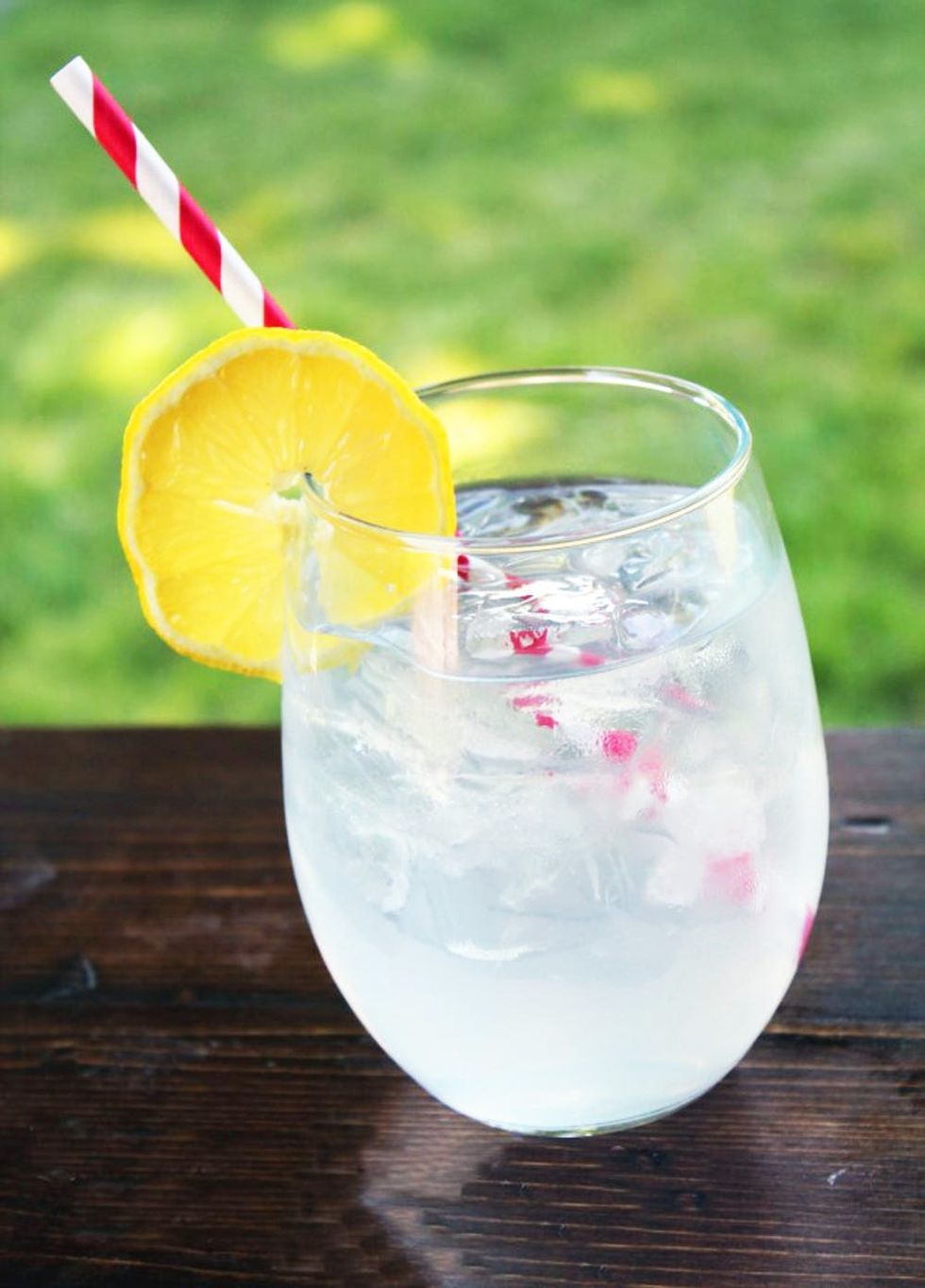 7. Raspberry Pomegranate Lemonade: Thanks to flavored vodkas, like Smirnoff's Raspberry Pomegranate Sorbet, all you need to make a 93 calorie cocktail is a bottle of your favorite lemonade and a shot or two of the good stuff (that's the vodka). (via Tammilee Tips)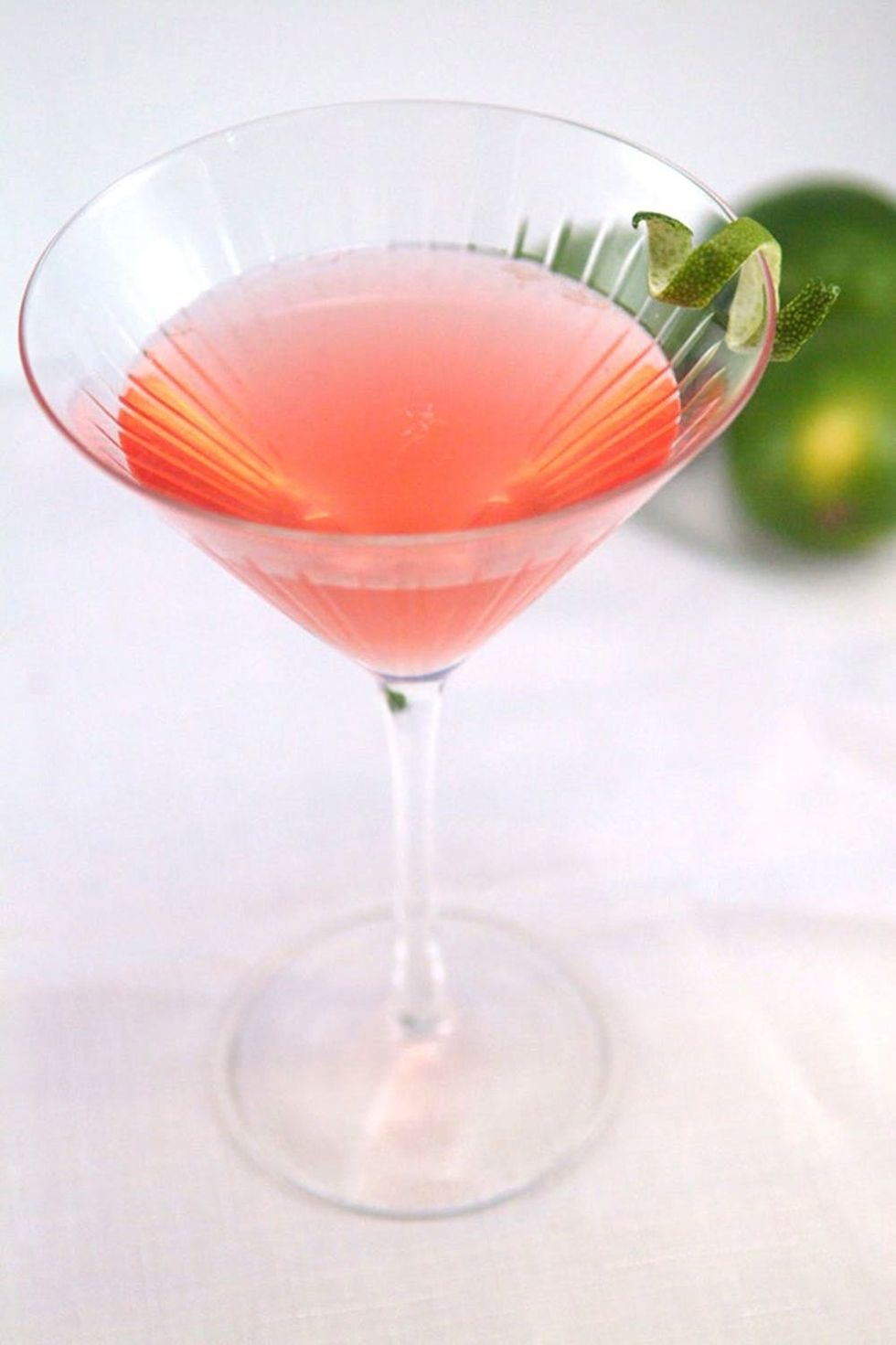 8. Champagne Cosmo: The pink cocktail of Sex and the City fame has its merits, but at 200-plus calories per glass, it's not one for the waistline. Shave 54 calories off the drink with this recipe, made with sparkling wine (for a surprise fizz!) and light cranberry juice. (via Whipped)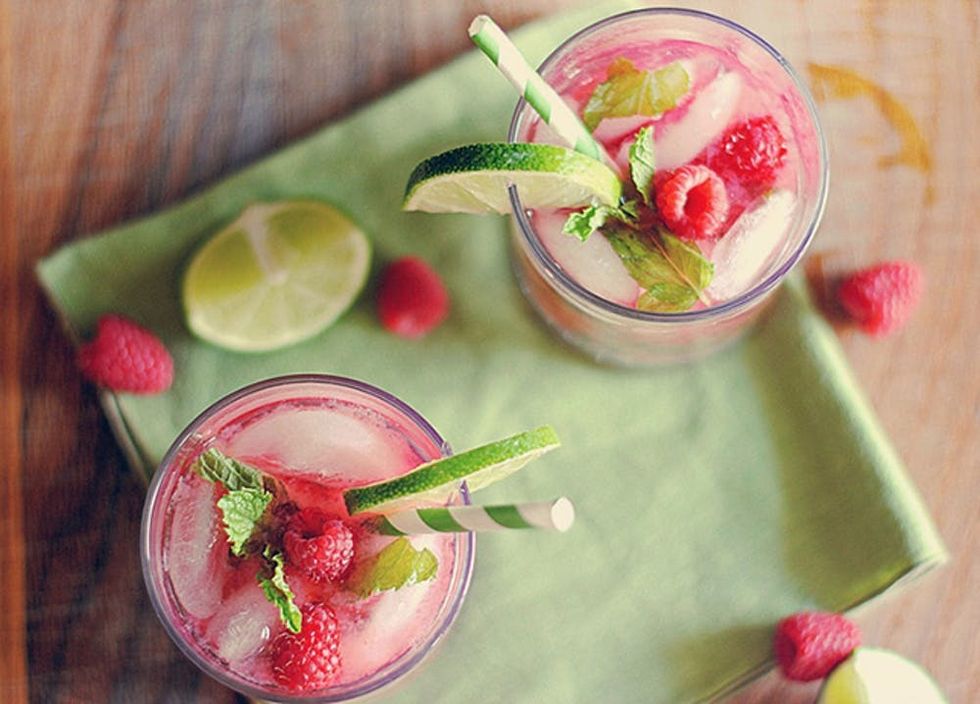 9. Raspberry Mint Mojitos: We love a cocktail that's as pretty as it is delicious. And this muddled raspberry and mint mojito is exactly that. You won't be able to have just one glass of this refreshingly fruity drink, but that's okay because it's only 117 calories! (via Eat Yourself Skinny)
10. Skinnygirl Cucumber Refresher: When you use low-calorie alcohol, like the Skinnygirl Cucumber Vodka this recipe calls for, you instantly save yourself a few minutes at the gym. Pair the vodka with no-calorie soda water, fresh herbs like mint and basil, a splash of lime juice and agave nectar instead of sugar for this cool-down sipper. Calorie count: 86. (via You Beauty)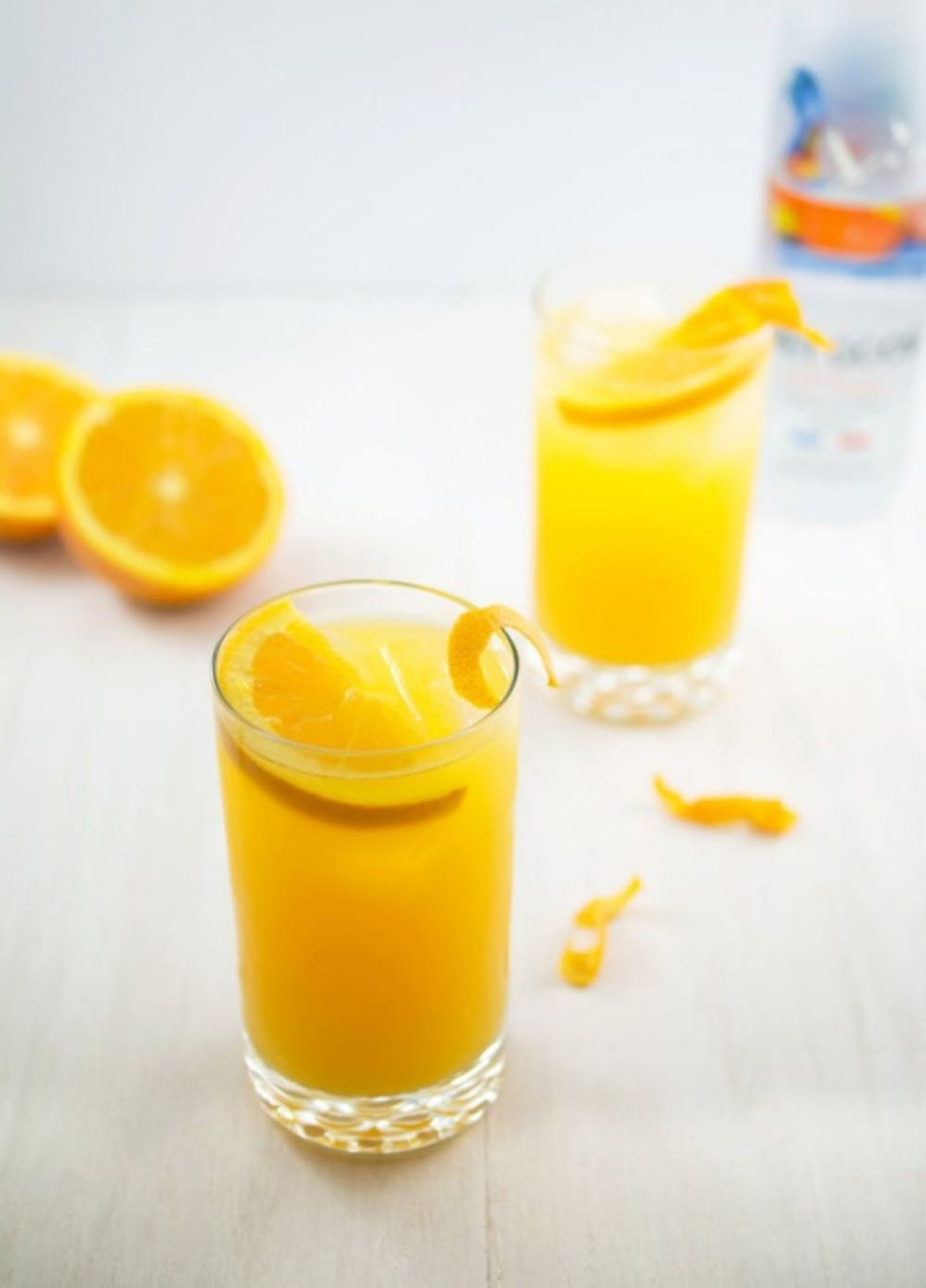 11. Orange Crush: No matter what recipe you're following, you can't make a Crush with bottled up juices. So it goes without saying that this skinny version calls for fresh squeezed oranges. Add vodka, triple sec and seltzer for fizz, and you've got yourself one citrusy-sweet 108 calorie drink. (via Chef Savvy)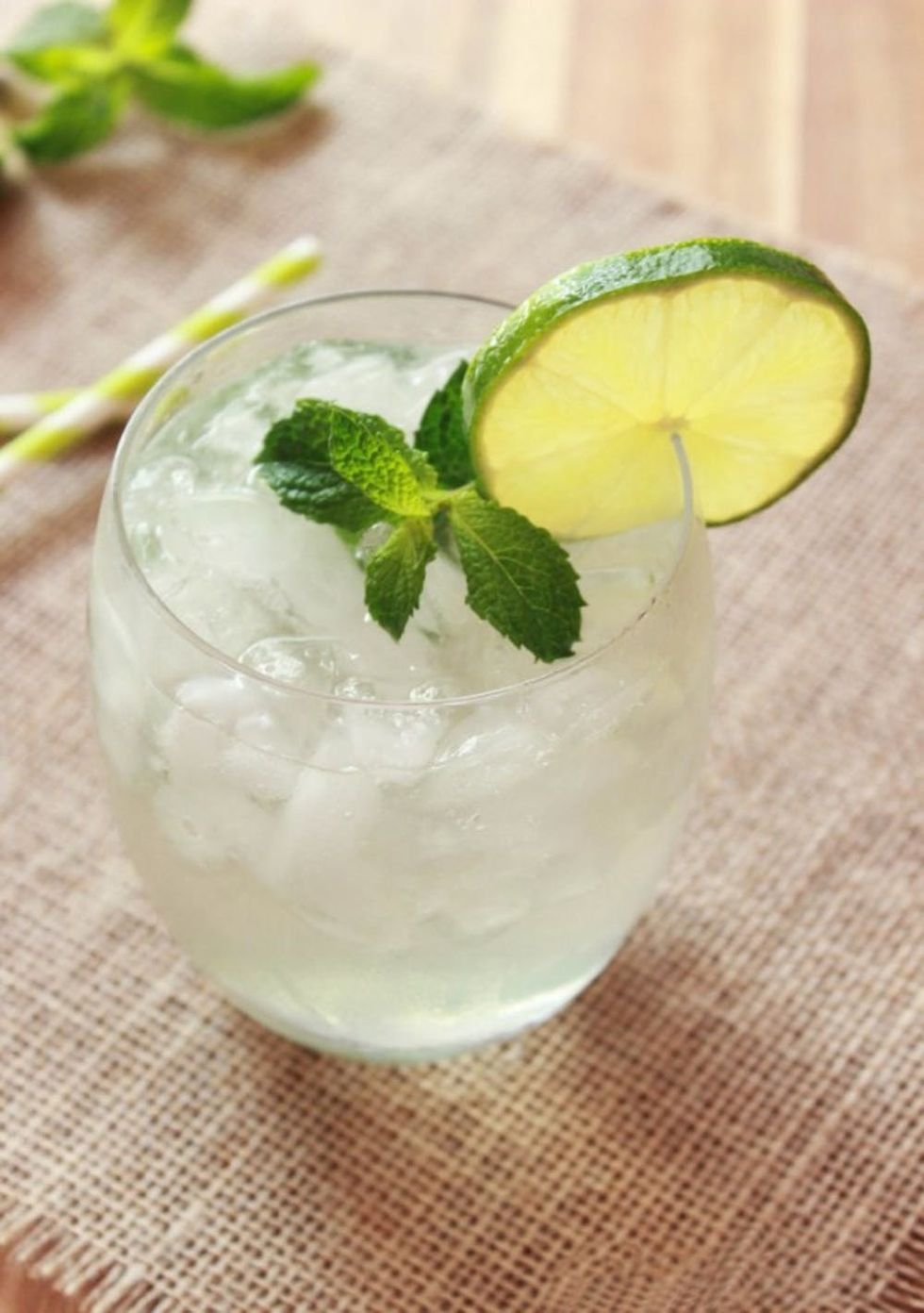 12. Skinny Mint Mojito: This low-cal take on a classic mint mojito will have you feeling refreshed all summer long. And you don't have to worry about it ruining your bikini bod; it's only 72 calories! (via Laurenda Marie)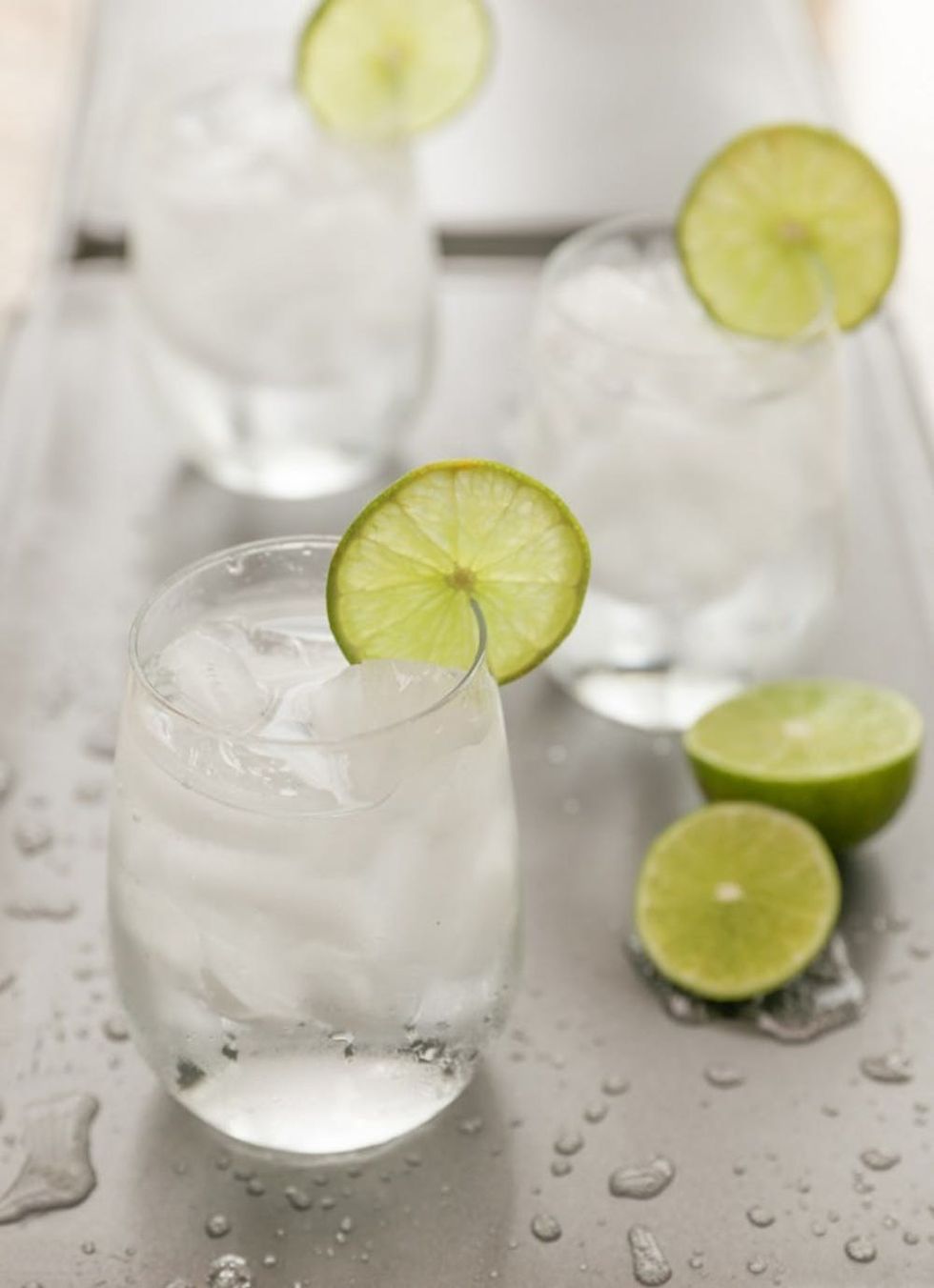 13. Skinny No-Hangover Cocktail: If your signature drink of choice is a vodka and tonic, you're going to love this 120 calorie version. Sub your sugar-laden tonic water for soda water and a splash of lime for flavor. You won't regret it. (via Tastes Lovely)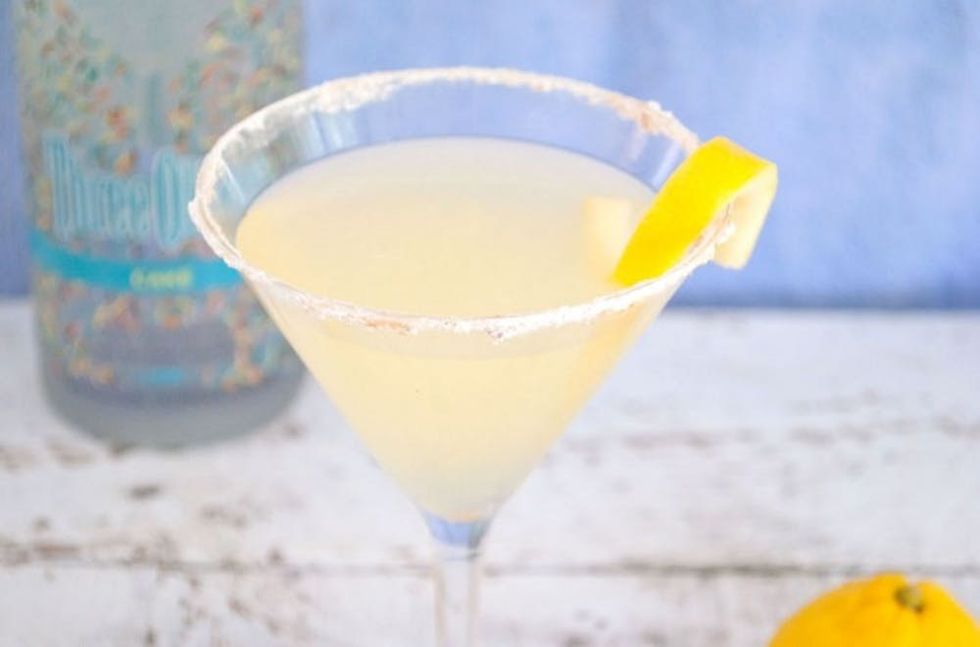 14. Lemon Square Martini: Martinis can be surprisingly high in calorie count, but not this version. Even though it's as tart and sweet as a lemon square dessert, the vodka-based martini only comes in at 113 calories. (via Slim Pickin's Kitchen)
Counting down to happy hour? Tell us about your signature summer cocktail in the comments below!