Lupita Nyong'o Is Calling Out a Major Publication for Photoshopping Her Hair
Nov 10, 2017
Lupita Nyong'o is the November cover star for big time British fashion magazine, Grazia. While she looks absolutely stunning, there's a massive problem with the image — and Nyong'o isn't afraid to call it out.
---
According to a post on the actress's Instagram, the mag took the liberty — apparently unbeknownst to the star — to photoshop out the 34-year-old's ponytail and retouch the rest of her hair. "I am disappointed that @graziauk invited me to be on their cover and then edited out and smoothed my hair to fit their notion of what beautiful hair looks like," the Oscar winner explains. (Um, us too.)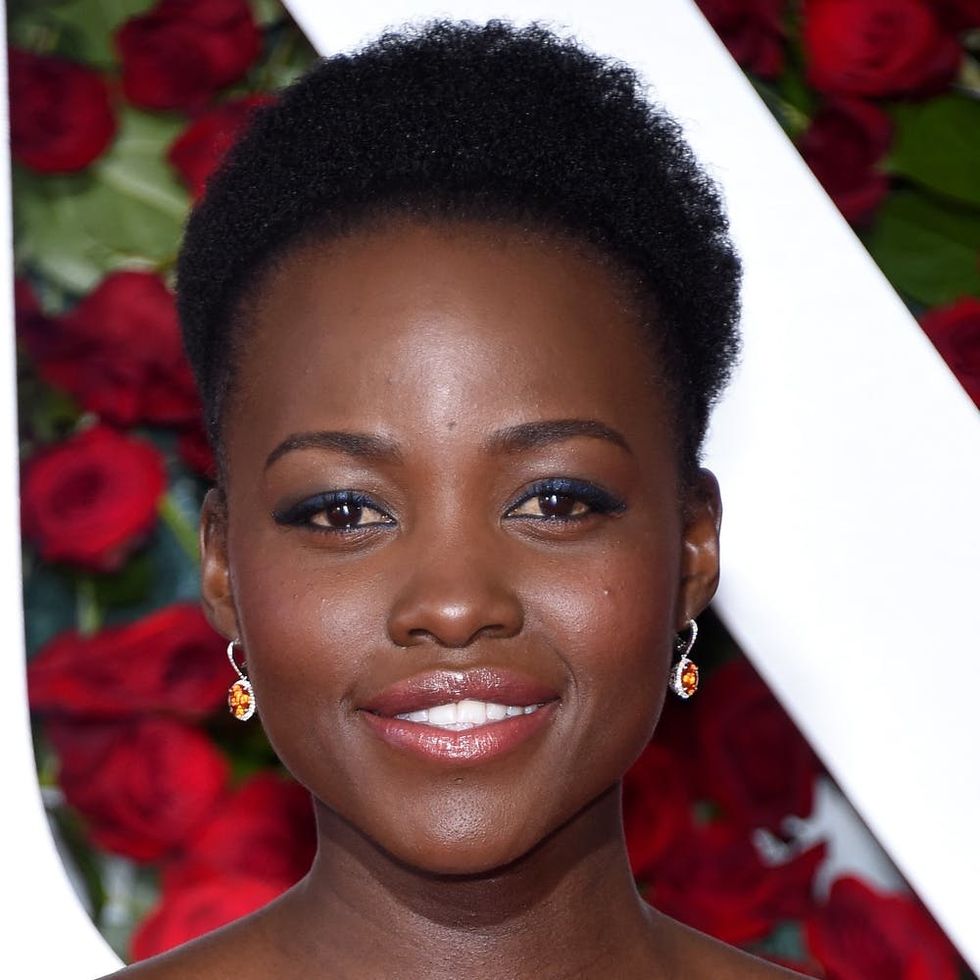 The 12 Years A Slave actress has been an advocate for women to rock their natural hair over the years, which makes this whole airbrushing debacle even more of a blow. "Being featured on the cover of a magazine fulfills me as it is an opportunity to show other dark, kinky-haired people, and particularly our children, that they are beautiful just the way they are," Nyong'o summarizes in the post.
"Had I been consulted," she continues, "I would have explained that I cannot support or condone the omission of what is my native heritage with the intention that they appreciate that there is still a very long way to go to combat the unconscious prejudice against black women's complexion, hair style and texture. #dtmh"
Grazia responded to Luptia's post shortly after it was published, alleging that they had no say in the matter. "Grazia is committed to representing diversity throughout its pages and apologizes unreservedly to Lupita Nyong'o", the mag said in a statement to fader. "Grazia magazine would like to make it clear that at no point did they make any editorial request to the photographer for Lupita Nyong'o's hair to be altered on this week's cover, nor did we alter it ourselves. But we apologize unreservedly for not upholding the highest of editorial standards in ensuring that that we were aware of all alterations that had been made."
This particular controversy comes shortly after Evening Standard magazine cropped out Solange's stunning braided 'do on their cover. We're glad that both women clapped back at the respective mags, but it has us wondering — when will this stop?
What do you think about Grazia's apology? Tweet us @BritandCo!
(Photo via Dimitrios Kambouris/Getty Images for Tony Awards Productions)
Sophie Wirt
When Sophie isn't writing, she can be found experimenting with DIY nail art and singing along to old school Britney Spears jams.
Hair