MAC Just Released 18 Amazing New Summer Lipstick Colors
Jun 02, 2016
We love you, Sephora, but when it comes to lipstick, MAC is hard to beat. Just last week they unveiled a magical upcoming collection of lipsticks that change with your mood, and now they're back at it again, this time with 18 shades that will totally revitalize your summer beauty routine.
---
While there are a number of colors you might expect to see in a summer collection (bright pink, some bold reds, a subtle nude, etc.), there are also some major surprises. Specifically, we're pointing to the ultra-deep purple Lust Extract (pictured on the far right below) and the Rihanna-inspired lilac color Lured In.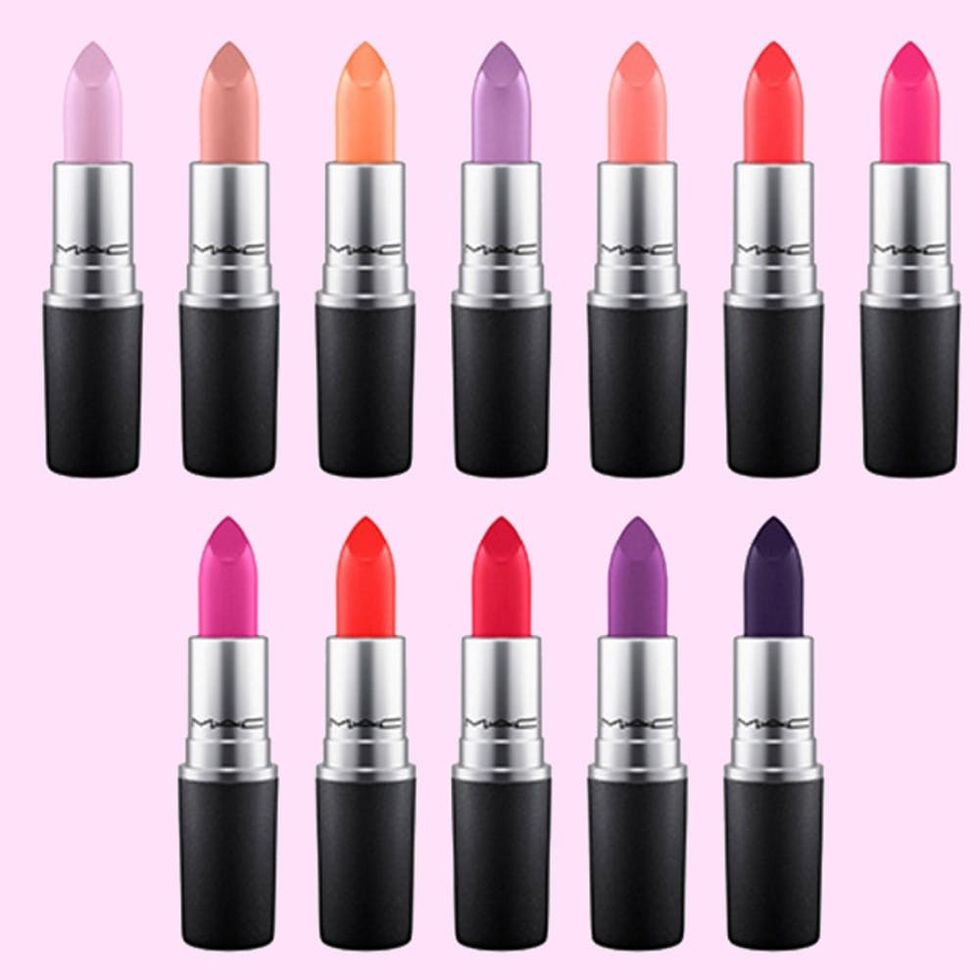 The collection dropped online today and will be available in stores on June 9. At $21 a piece, buying the entire collection will definitely be a major splurge, but hey, your landlord won't really mind if you skip a month's rent, right?!
Which color are you lusting over? Share with us on Twitter @BritandCo.
(Photo via MAC)