You know we're head over heels for the pocket scarf, but what about the summertime? What about all those summer weddings? Dudes, it's time to add pockets to your tie. Ladies, it's time to add a tie or two to your wardrobe. (And yes, this would go perfectly with a few our Men's Shirt looks!)
---
All you need is a tie, scissors, fabric, and a needle and thread (or sewing machine)! The pocket tie we created easily carries your iPhone, a couple credit cards, and a little bit of cash. So convenient! The question is, why haven't we thought of this sooner?!
Materials:
– tie
– small piece of fabric (for the pockets)
– needle and thread
– sewing pins
– snap button
– optional: sewing machine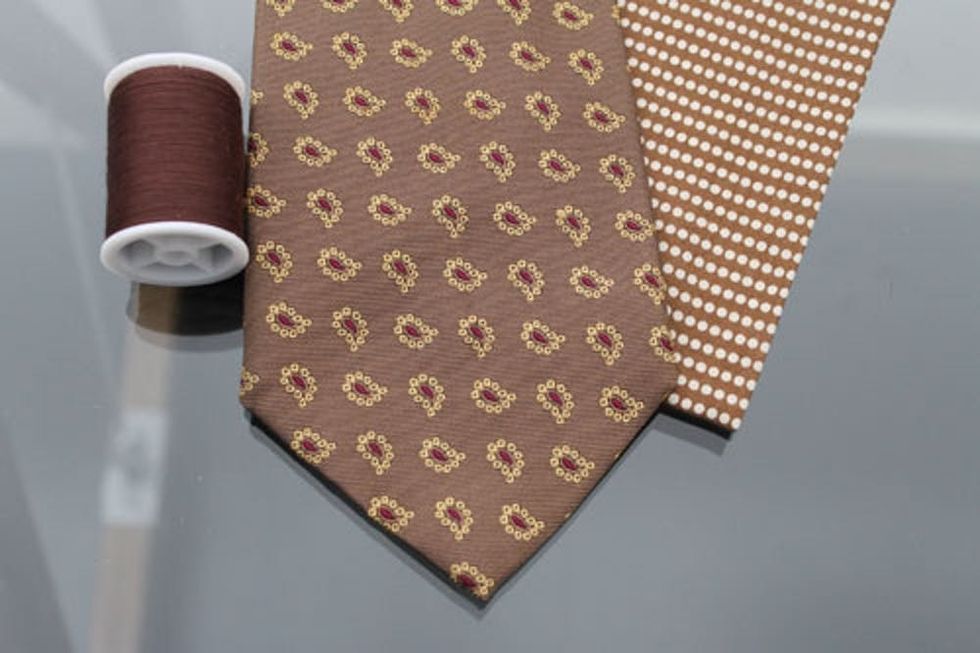 First, get your materials in order. An old tie, a piece of fabric that matches, and thread.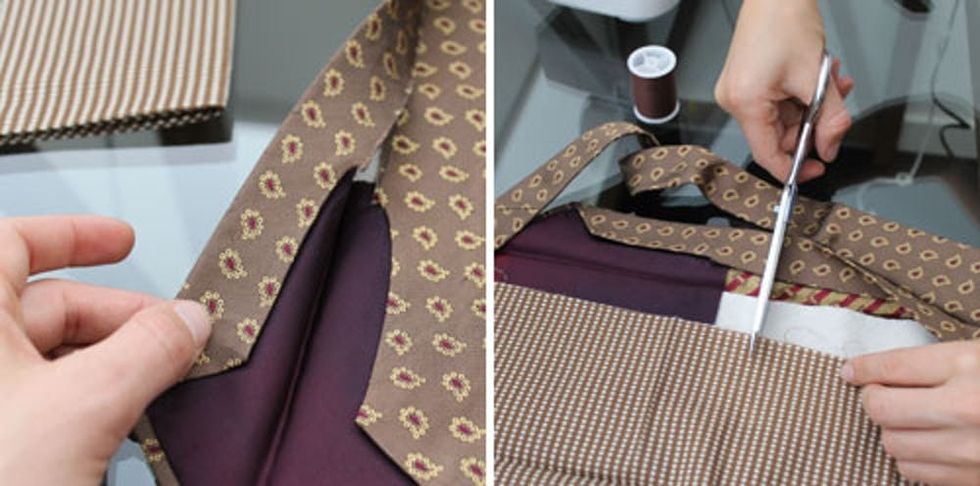 Use scissors or a seam ripper to unstitch the back of the tie. Our tie faked its fanciness and only had a little piece of silk – the white fabric you see is the fabric that keeps the tie stiff.
Take your pocket fabric and cut a piece that will serve as the iPhone pocket and base pocket layer.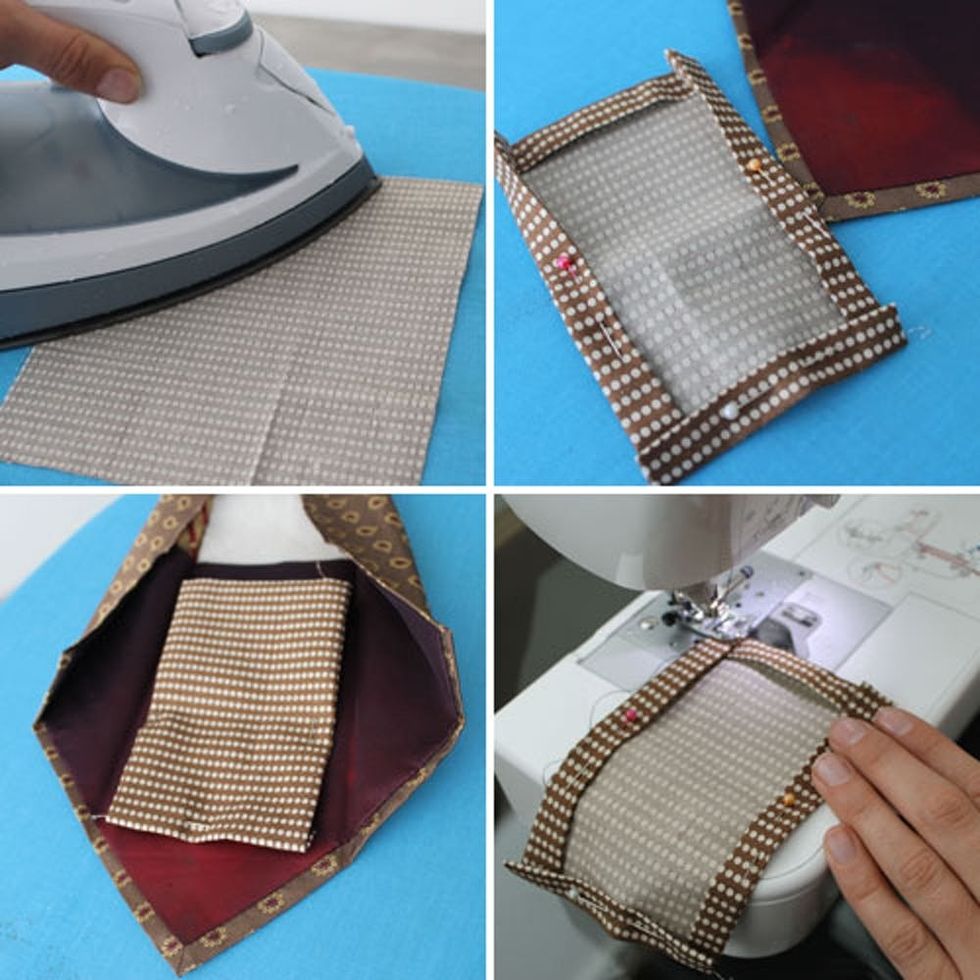 Iron the fabric. Pin it, lay it in the tie to make sure you're all good. Sew!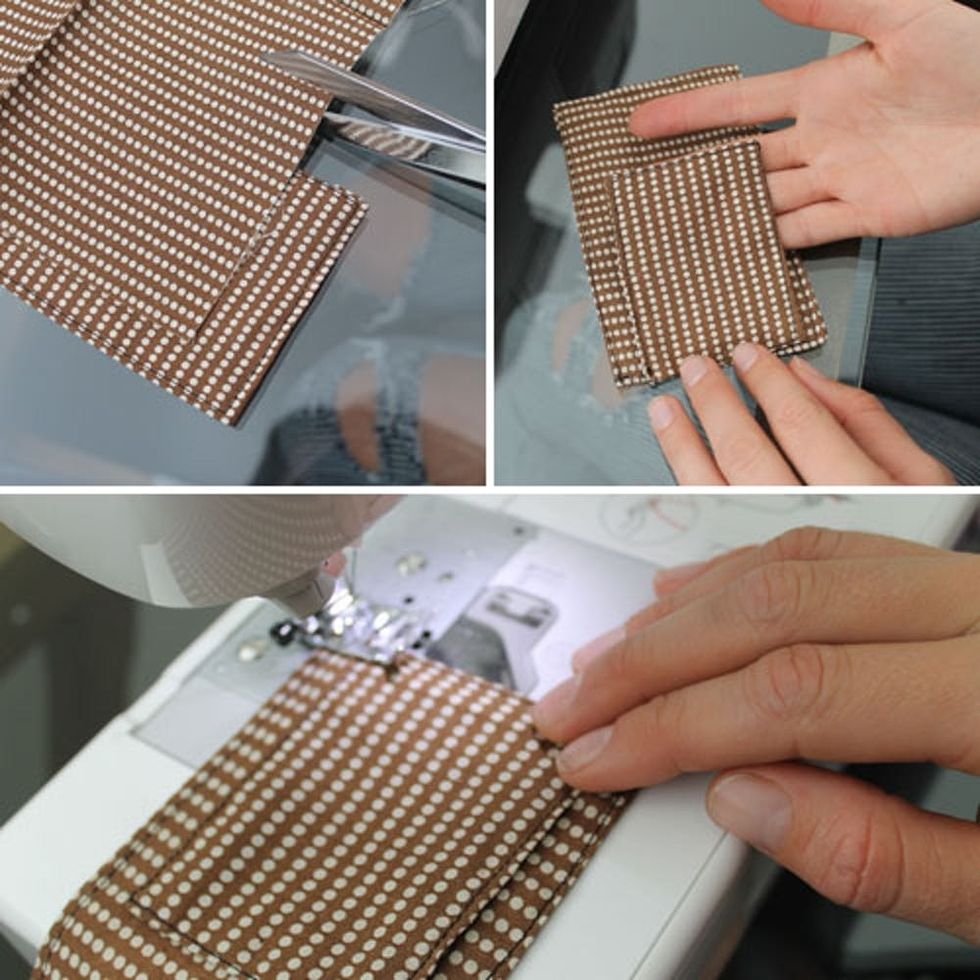 Repeat with the next pocket, and use a credit card to measure the size. Sew the card pocket to the iPhone pocket.
Now, you need to attach it to the tie. Pin it to the tie so that it doesn't go through the front. Turn the tie inside out and hand sew the pocket to the inside layer of fabric in the tie.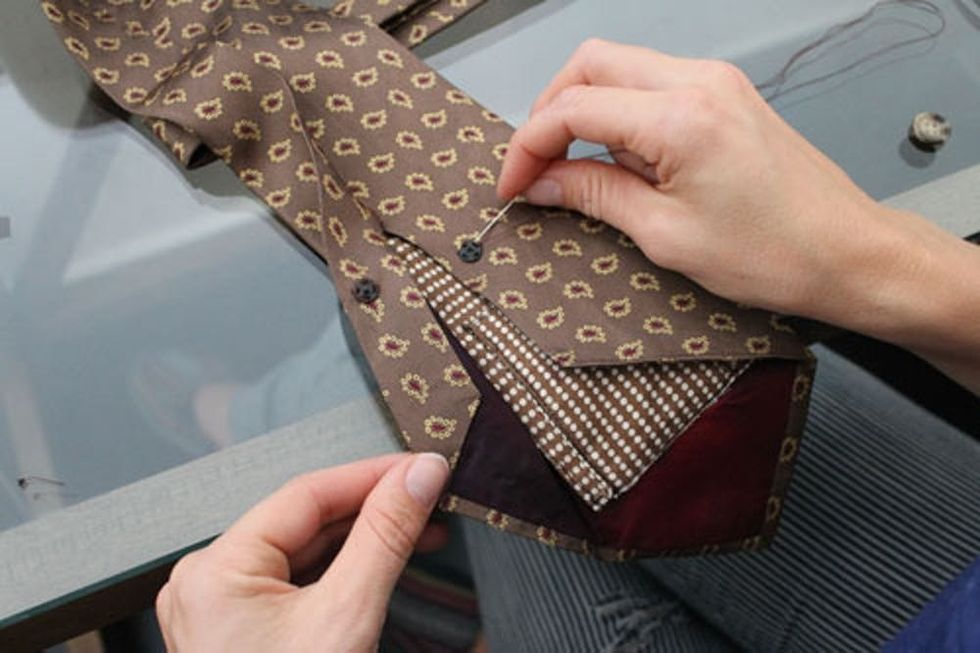 Lastly, we added a simple snap button to keep the pocket closed.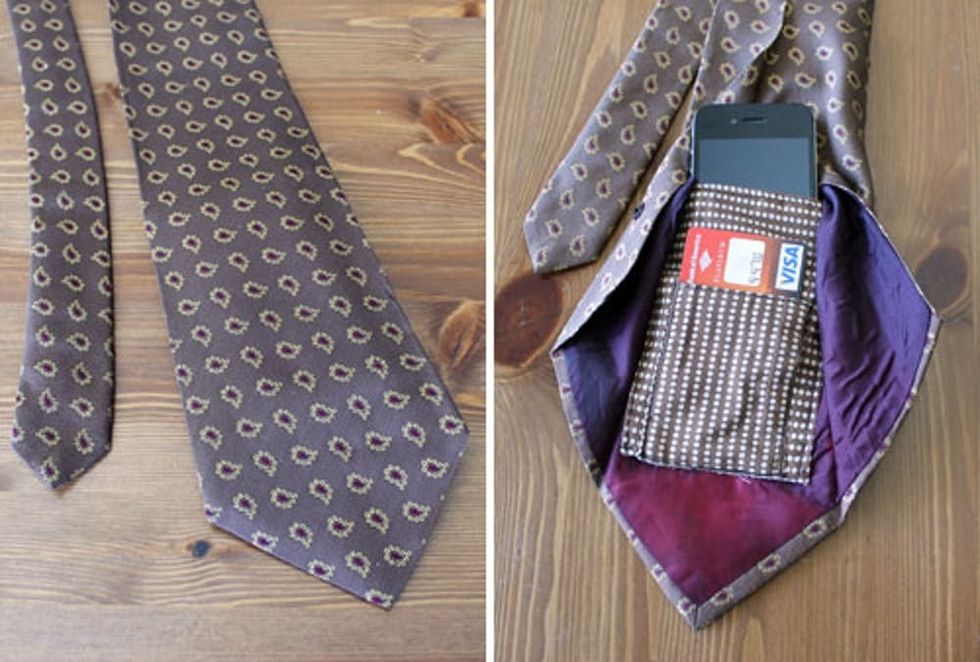 This is a great DIY for guys and gals alike! Ladies, here are a few ways you can rock it.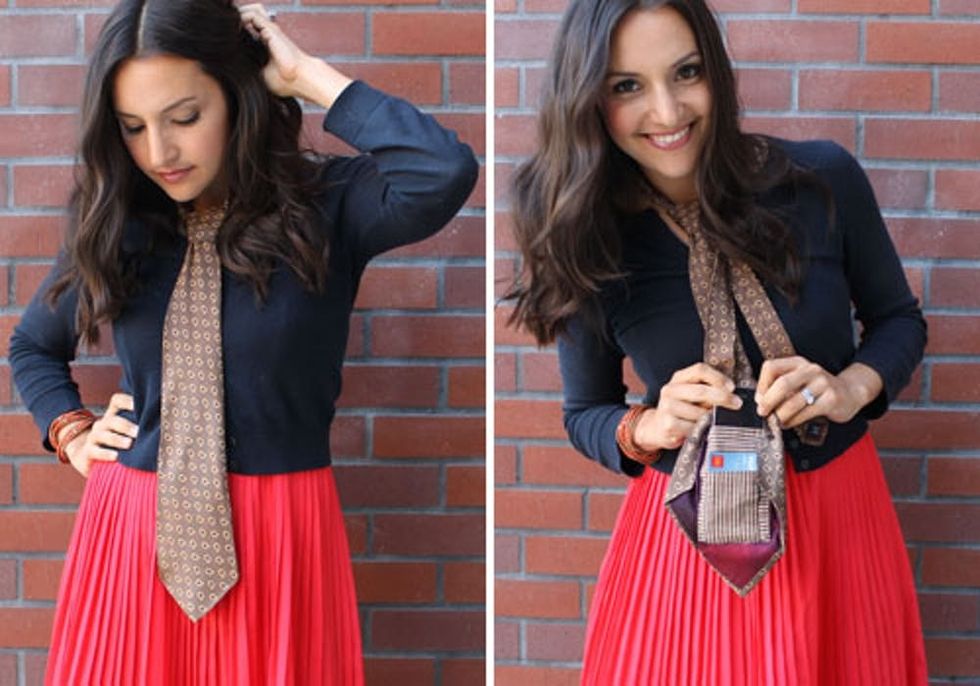 With a simple cardigan and super colorful skirt.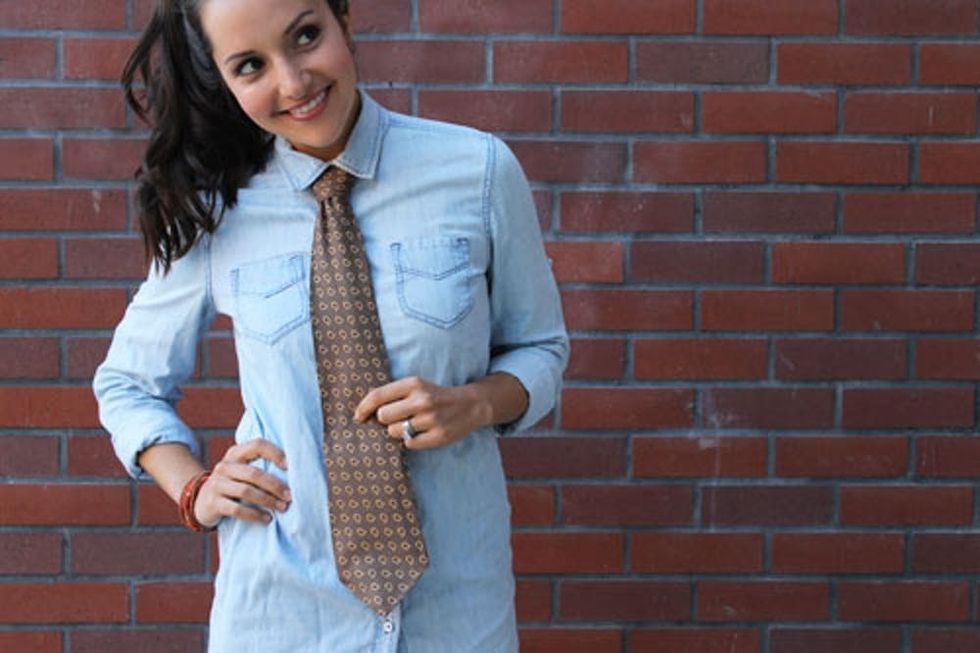 Go traditional with a collared denim minidress.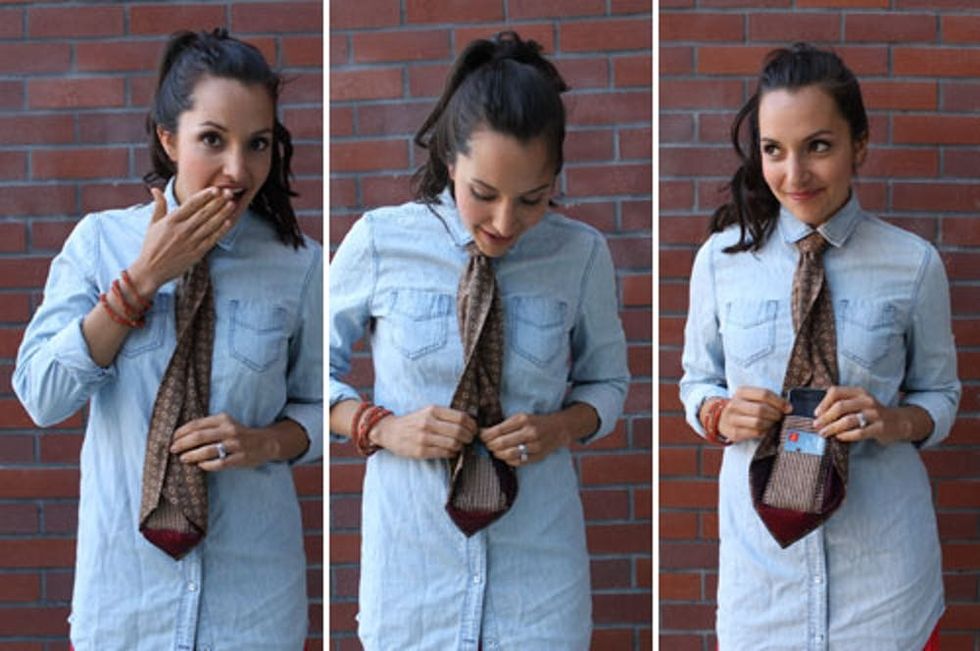 Oh hey pocket tie, I didn't see you there! ;)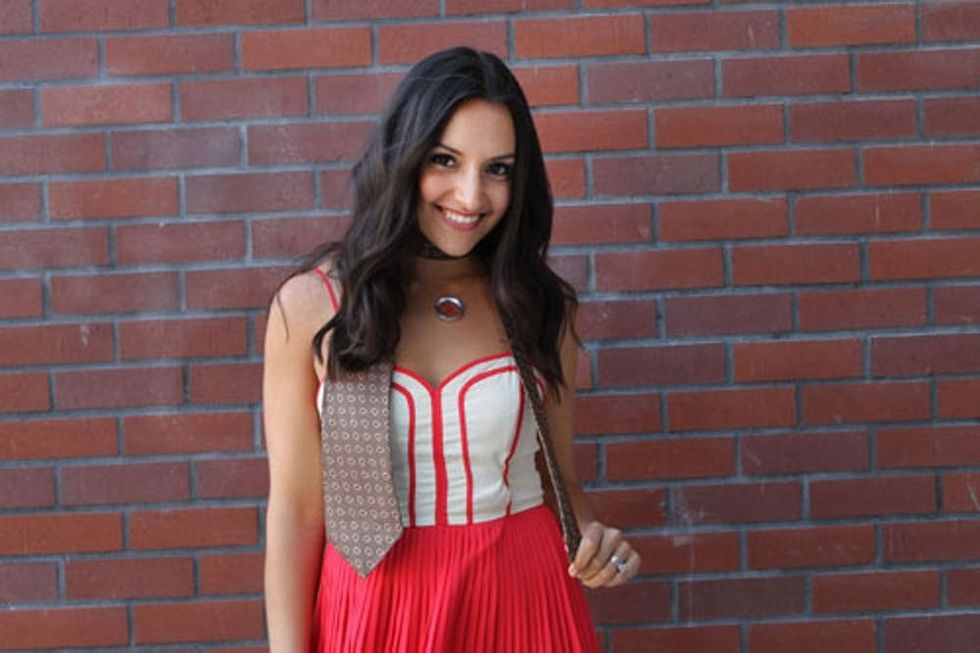 Or go totally untraditional and rock it as a sweet summer scarf.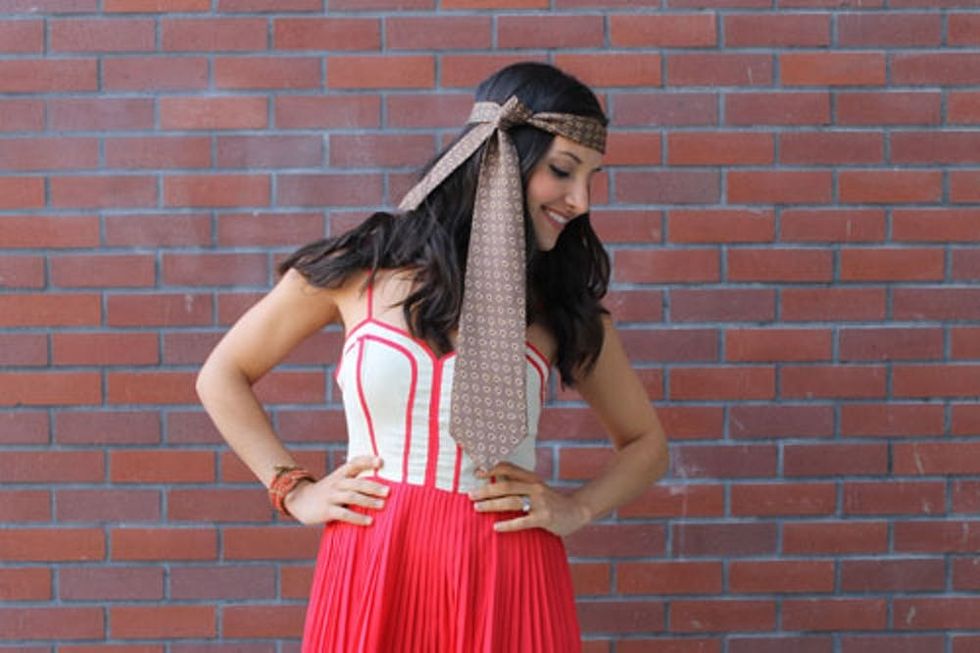 Go boho chic with a hippie headband.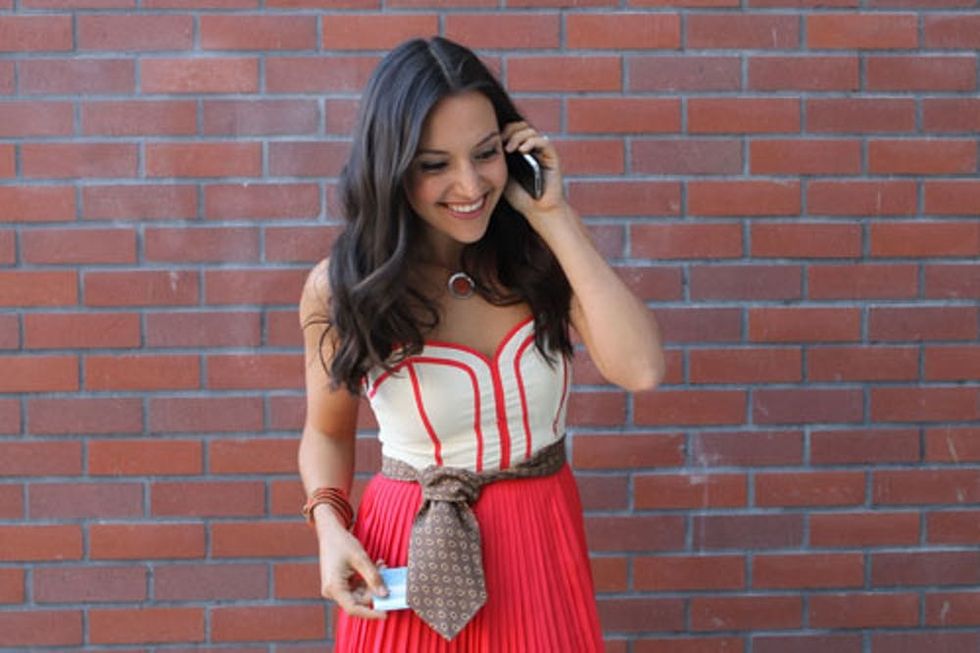 Or add a pocket belt to a sundress!! Perhaps it's time to style up a 10 Ways to Style a Men's Tie followup to our Men's Shirt post? Probably.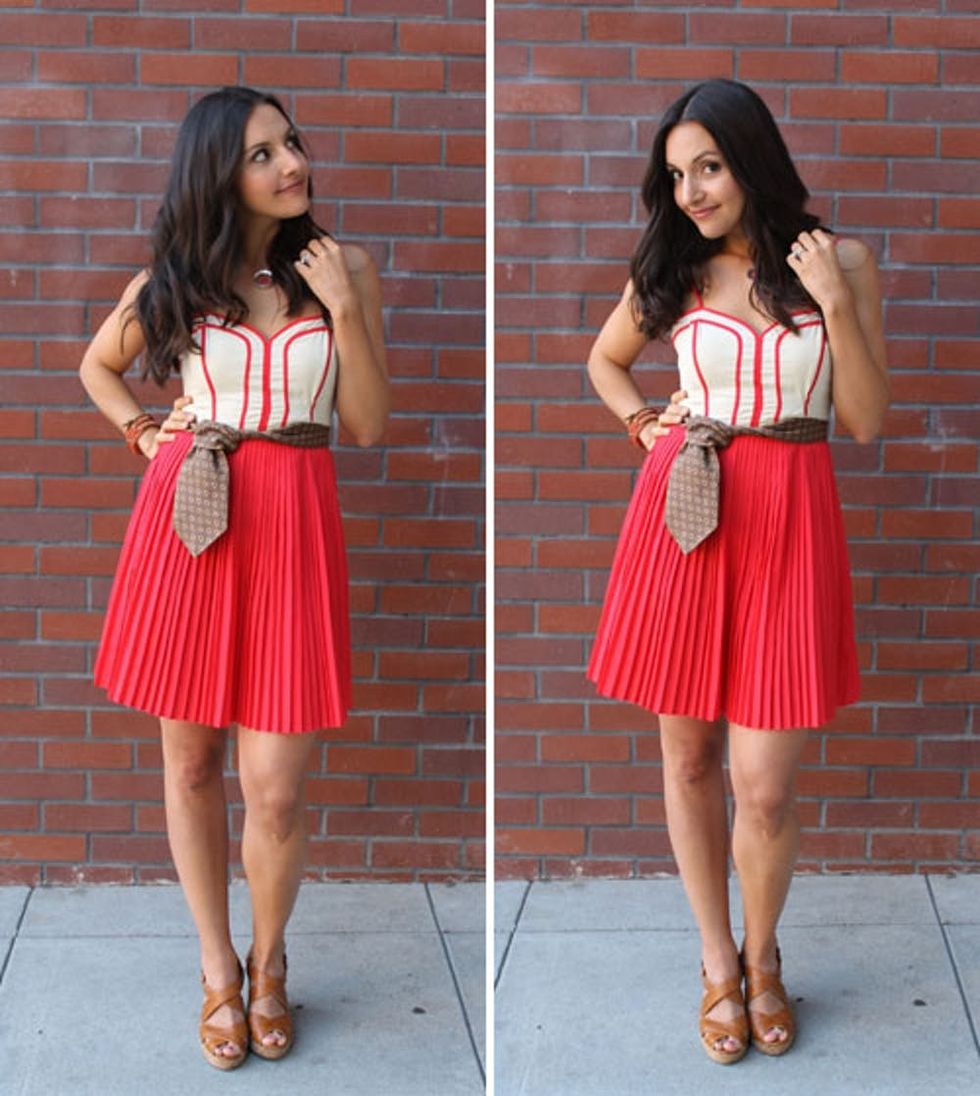 Got any ingenious ways for keeping your cash and cards in check? If you try out our pocket tie DIY, we'd love to see photos. Send pics our way on Twitter or Facebook, and if you've got any questions about this tutorial, leave us a note in the comments below.