The Royal Family Travels With Black Clothing for This Surprising Reason
Aug 02, 2017
It's clear that whenever the royal family travels, their wardrobe takes a ton of of planning to follow strict fashion rules and multiple engagements. During Kate Middleton and Prince William's recent tour of Poland and Germany, there were days where the Duchess of Cambridge wore three outfits in one day. We don't even want to think about what that packing list looks like. While their trips are usually opportunities for the royals to pull out some of their most striking looks, they must always keep a backup ensemble for a surprisingly grim reason.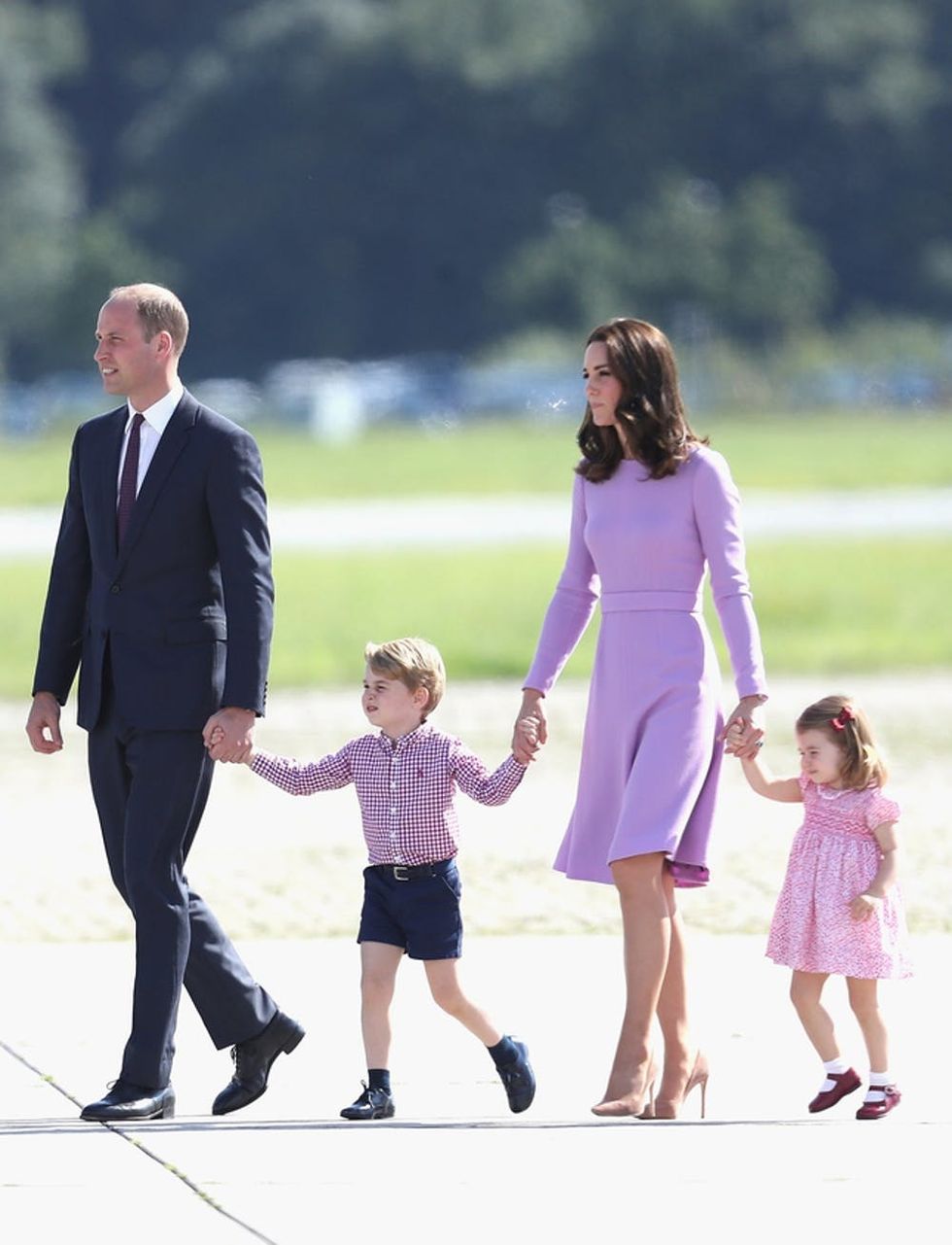 ---
When a member of the family travels outside of the UK, they must have a black outfit at the ready, just in case there's a royal death while they're on the trip, according to The Independent. If they receive the sad news, they can arrive back to their home country properly dressed for mourning. It's a sign of respect that the family reflect the country's somber mood in their black clothing, even when caught off-guard by the news.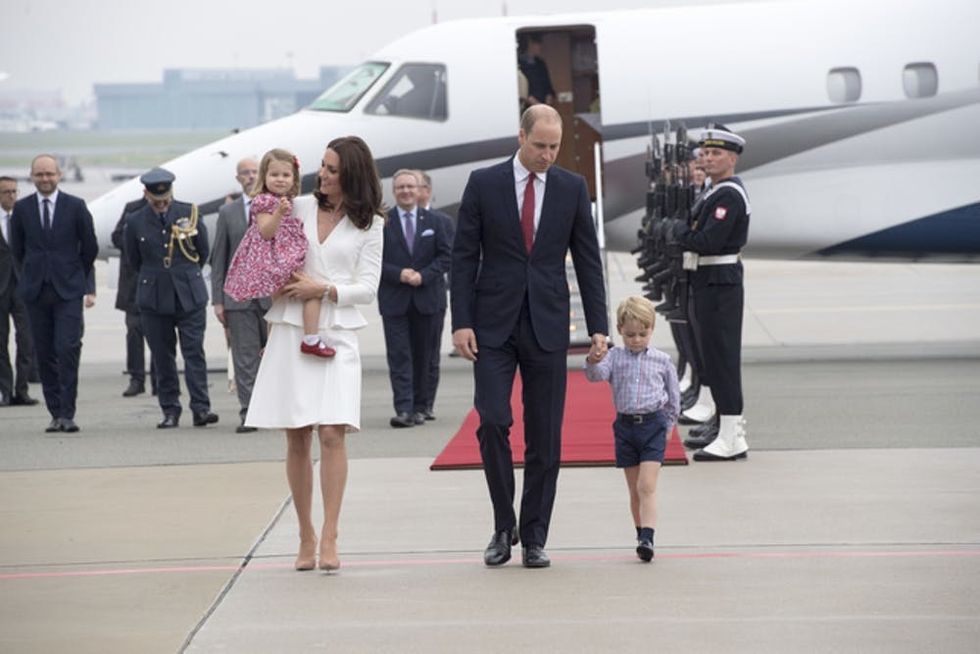 We're used to seeing Middleton and her kids in a range of colors, and even Prince William rarely wears a black suit and normally opts for a boldly colored tie. So it makes sense that a traveling royal might be left with "nothing to wear" in the event of a death.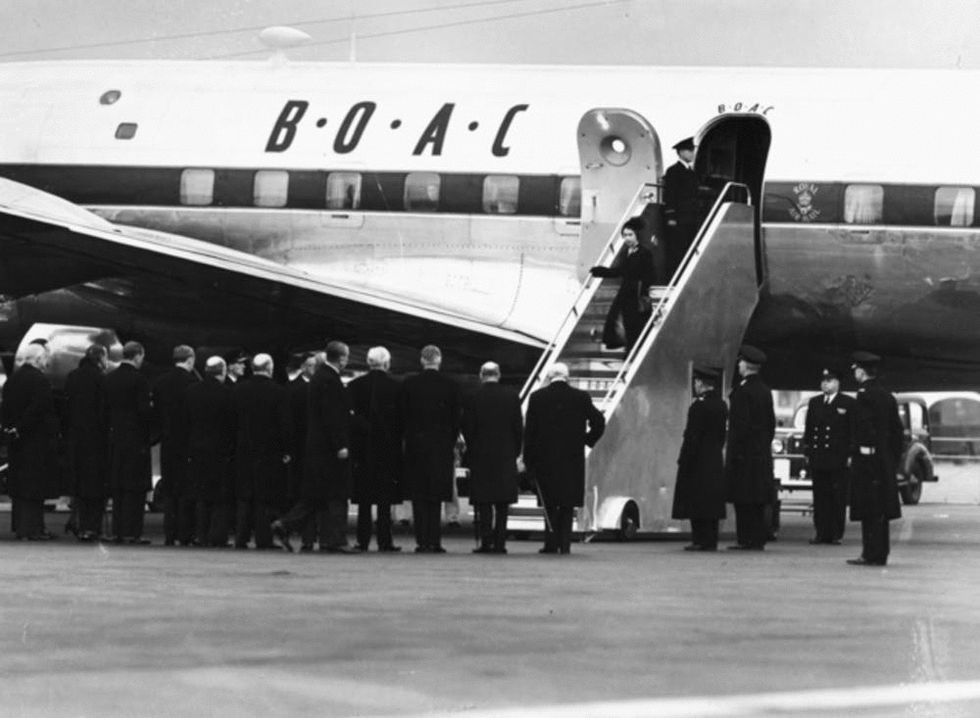 If it seems a little over the top to always travel with something black, Queen Elizabeth herself was once caught in a lurch. As accurately depicted in The Crown, she had traveled to Kenya with Prince Philip in 1952 when her own father, King George VI, died from lung cancer, and she didn't have a black outfit on hand. She landed back in England and had to wait on the plane for an appropriate ensemble to be delivered for her before she could step onto British ground. To avoid a repeat of this situation, a black outfit is now a permanent part of any packing list.
Are you surprised by this royal packing rule? Tell us any other quirky traditions you may have heard @BritandCo!
(h/t Refinery29; photos via Keystone/Hulton Archive, Chris Jackson, Julian Simmonds, Arthur Edwards/Getty)
Elyse Roth
Elyse Roth is a freelance writer and editor who is a midwestern transplant in NYC. She loves to explore the city, plus you can find her at a Broadway show or the ballet usually once a week. When she's not finding things to do in New York, she's thinking about where she can travel next. She's combined her love for food and TV into a blog where she makes food eaten on her favorite TV shows at tvdinnerblog.com.
Celeb Style
Still haven't taken up that new creative skills you swore you'd learn this year? Or ready to take your design skills to the next level? Let's say so long to the weirdest year ever by checking those big learn-something-new goals off our perpetual to-do lists.
We've teamed up with Clorox to give you the gift of unlimited creativity now through the end of the year. Once you sign up, you can take as many of our 120+ classes as you want for FREE for one whole month!
Here's how it works:

Head to brit.co/learn and sign up for the "All Access Pass."
Use the code "CLOROXCARES" at checkout to redeem your free month of classes.
You will be automagically signed up for Clorox's email list once you redeem your free all access pass. (It's the #1 Choice for Disinfection!)
Your pass lasts one month from when you checkout. This means you have unlimited access to all the classes during that month.
This offer is valid now through December 27, 2020.
Browse our catalog to find the right class for you, tell a friend and take the class together over Zoom, or organize a 'cocktails + crafts' night with a friend in your bubble so you can learn something new together.
What are you waiting for? Time to start learning all the things!

Thanks to Clorox for making this happen! When it counts, trust Clorox.
Lifestyle