20 Satisfying Ways to Eat Spaghetti Squash
Jan 07, 2015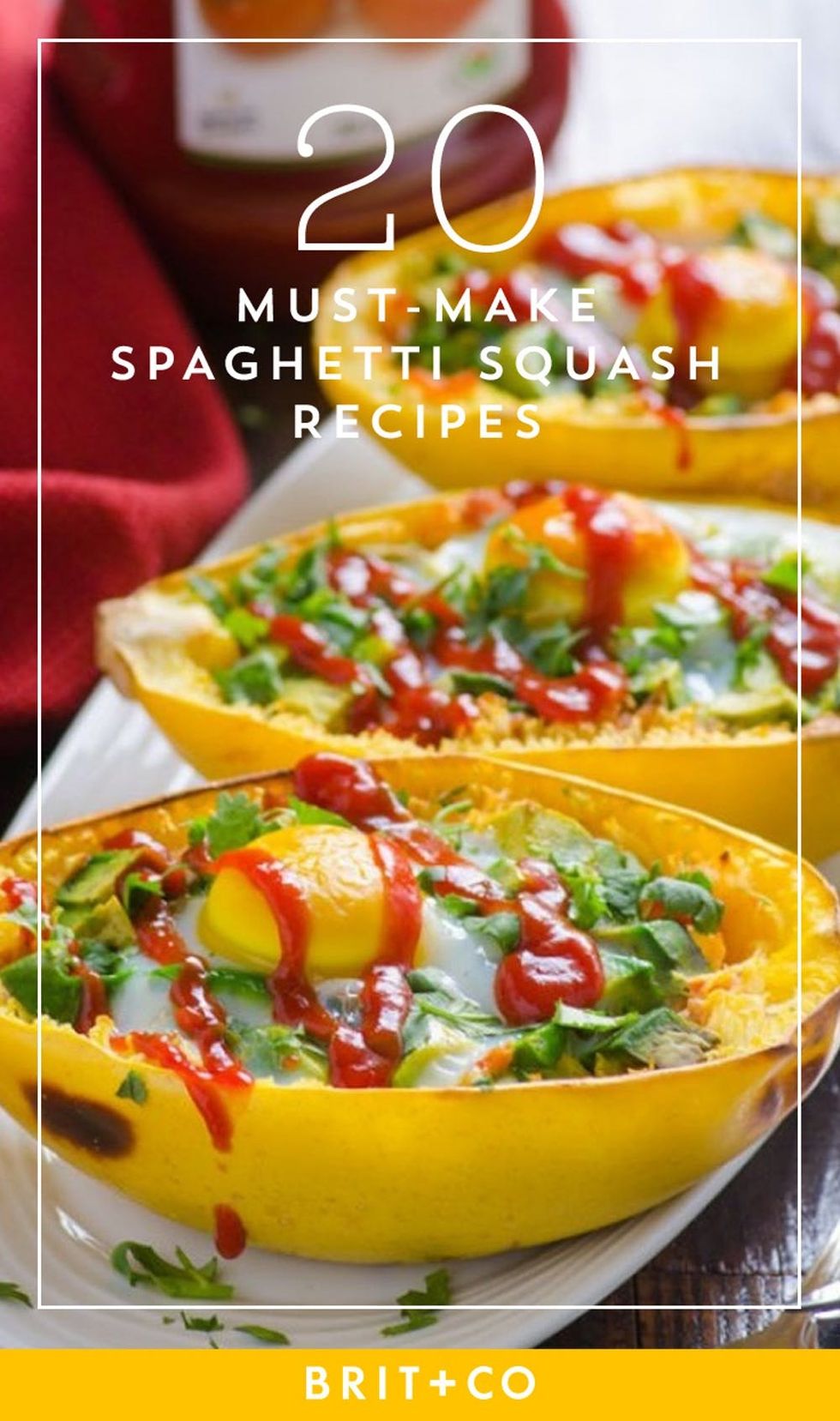 If you're looking to incorporate more veggies in your diet post-holidays, go for the spaghetti… squash, that is. It may look like any ordinary squash from the outside, but once roasted, a simple scrape of a fork reveals beautiful little pasta-like strands. Low in calories and carbs but not in flavor, spaghetti squash is a great alternative to actual pasta. Still stumped on how to use it? Here are 20 ways to cook with this uber versatile squash.
---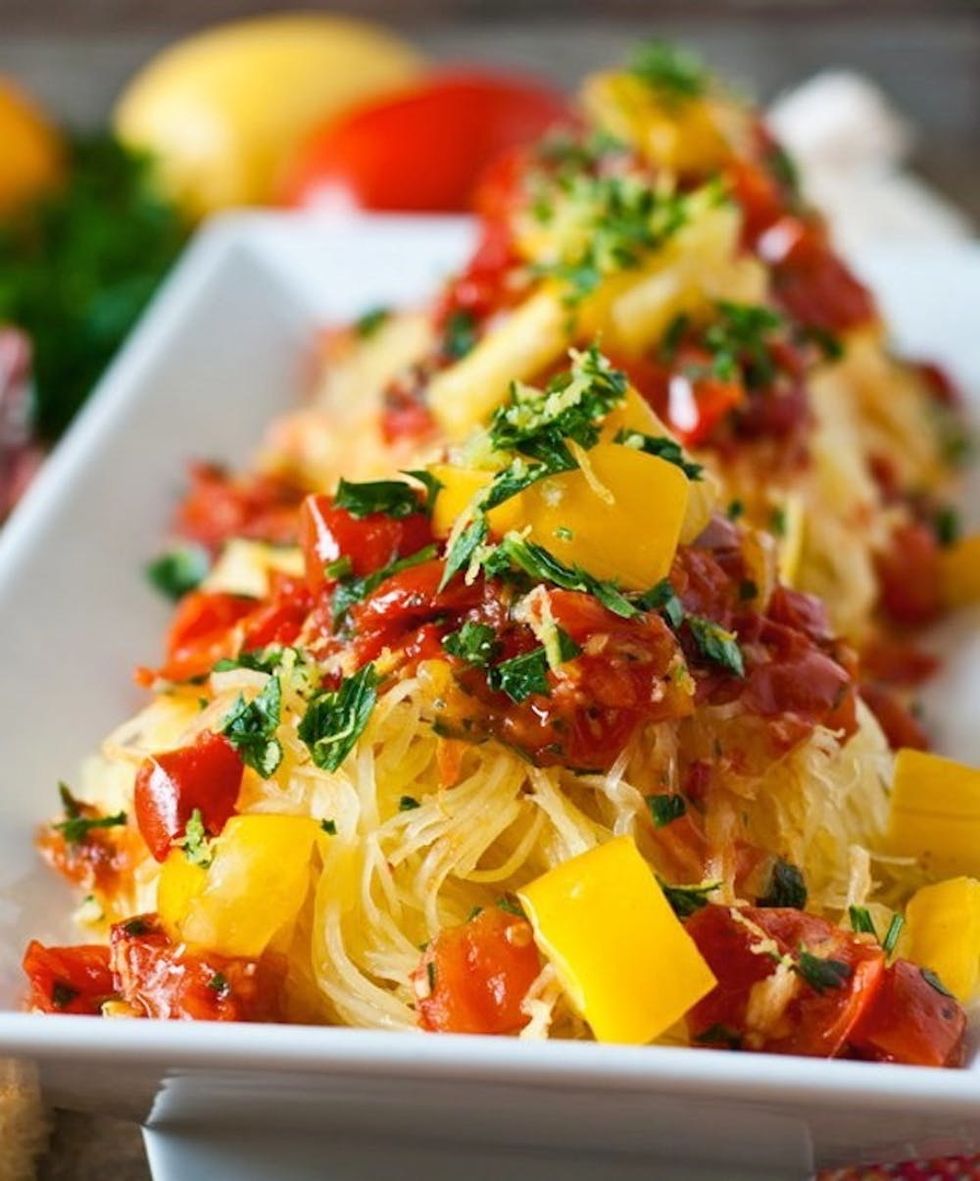 1. Gremolata: This bright and beautiful gremolata is chocked full of lemon zest, garlic and chopped herbs. Toss it with a few fresh tomatoes and you're good to go. (via A Family Feast)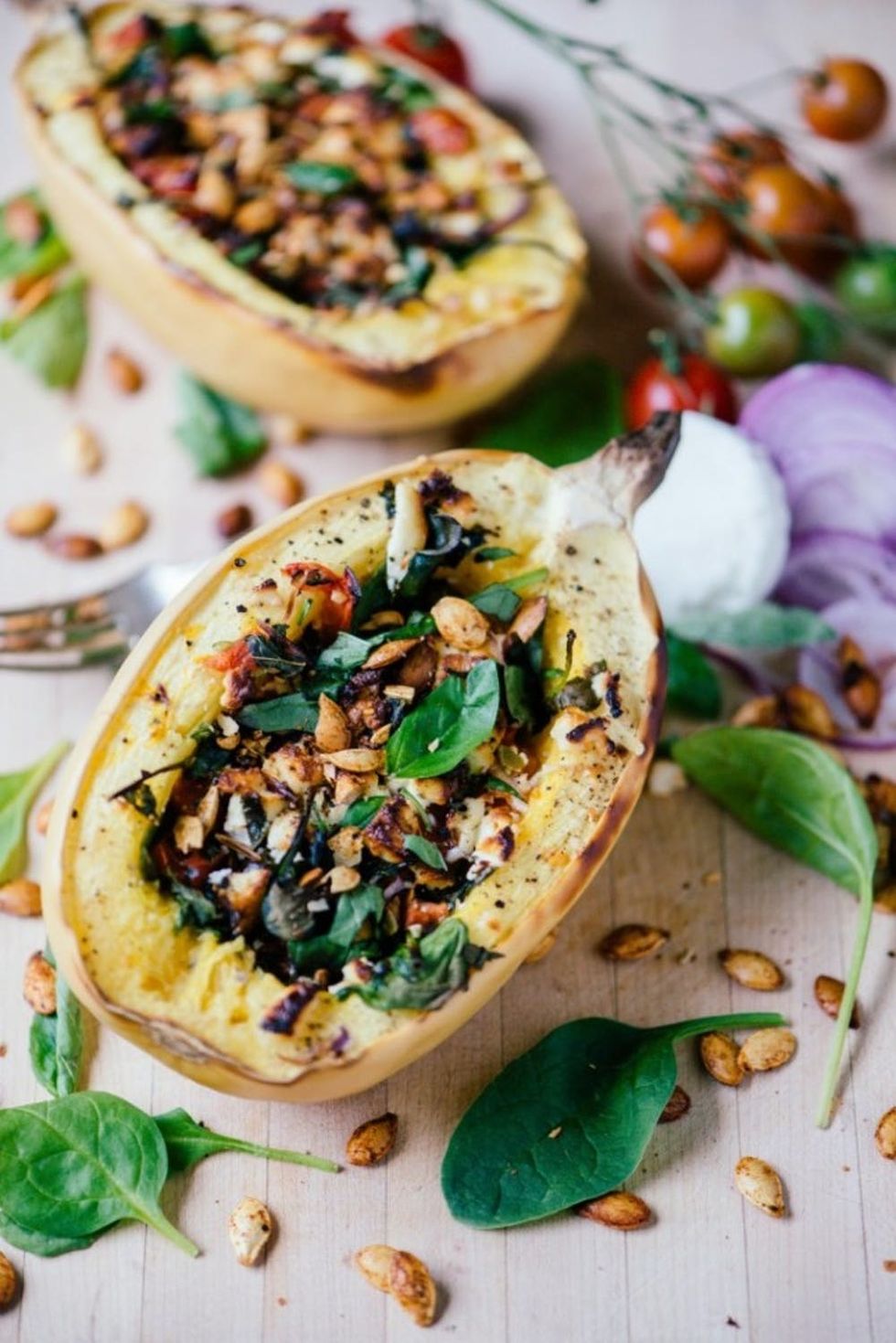 2. Spinach, Tomato and Goat Cheese: When cut in half lengthwise, this squash makes two perfectly cute (and edible) bowls. Use it to your advantage and stuff that baby with spinach, tomatoes and creamy goat cheese. Top it all off with roasted seeds for extra crunch. (via BS' in the Kitchen)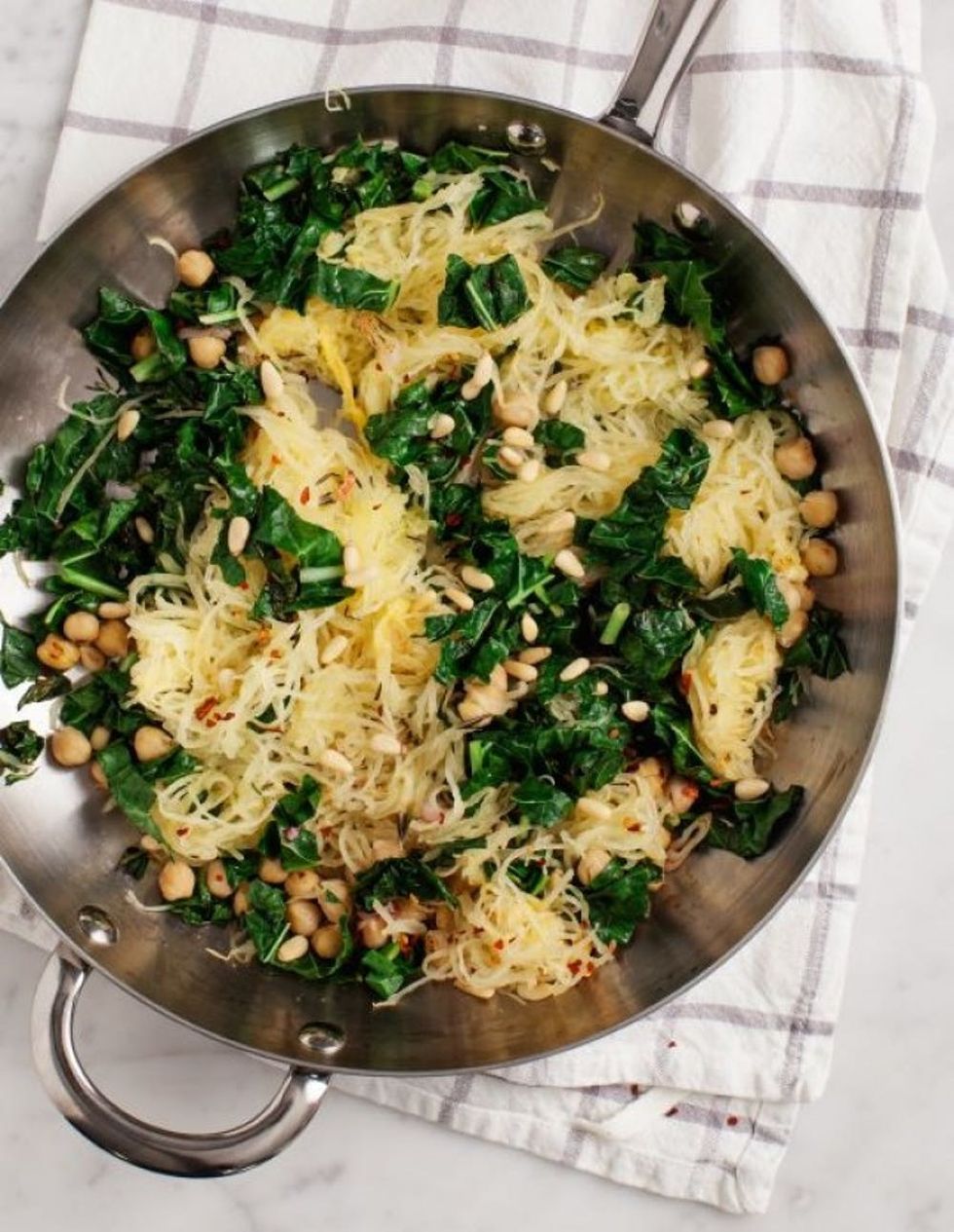 3. Roasted With Chickpeas and Kale: Slow-roasted spaghetti squash strands are tossed with olive oil, rosemary, garlic and lemon before colliding with sauteed kale and chickpeas for a meal packed with flavor and protein. (via Love and Lemons)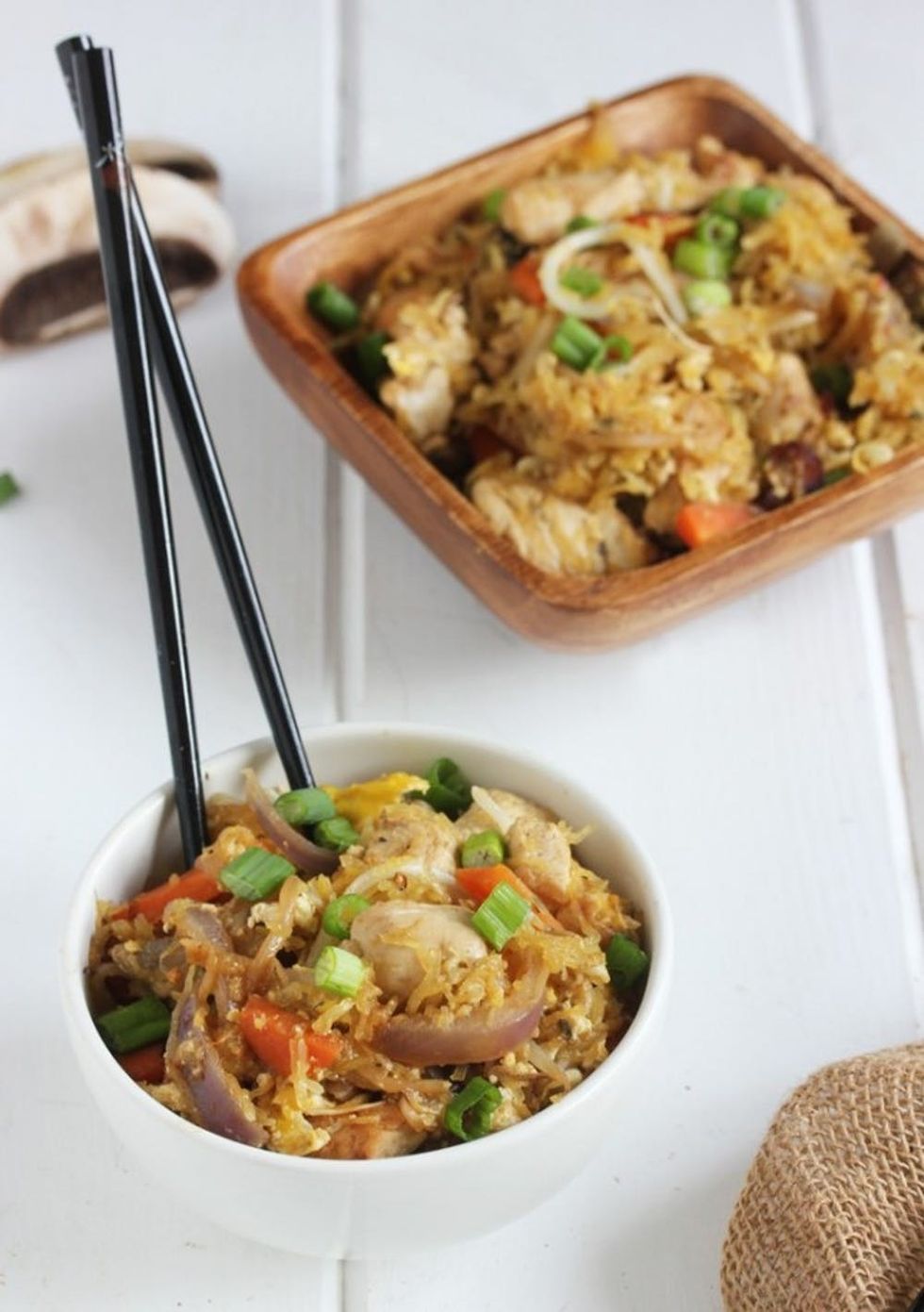 4. Pad Thai: Now you can eat as much pad thai as you want and not feel bad about it. You won't even notice the difference. Go on, try it and see for yourself. (via Lexi's Clean Kitchen)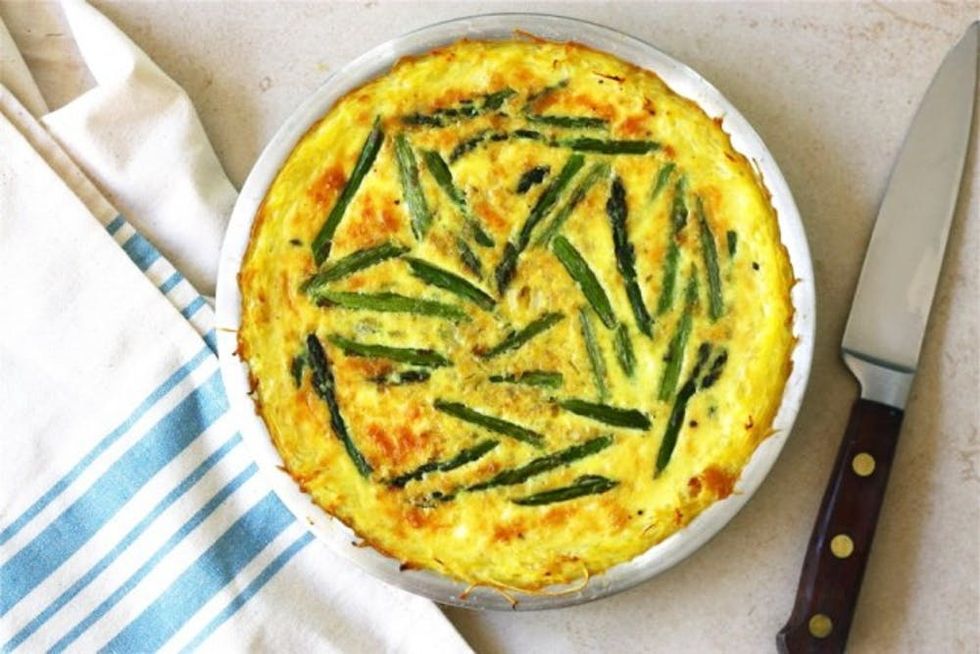 5. Asparagus Quiche: Use the squash in a totally unexpected way, like the crust for this asparagus quiche. It might just be better than the real thing. (via Tasty Kitchen)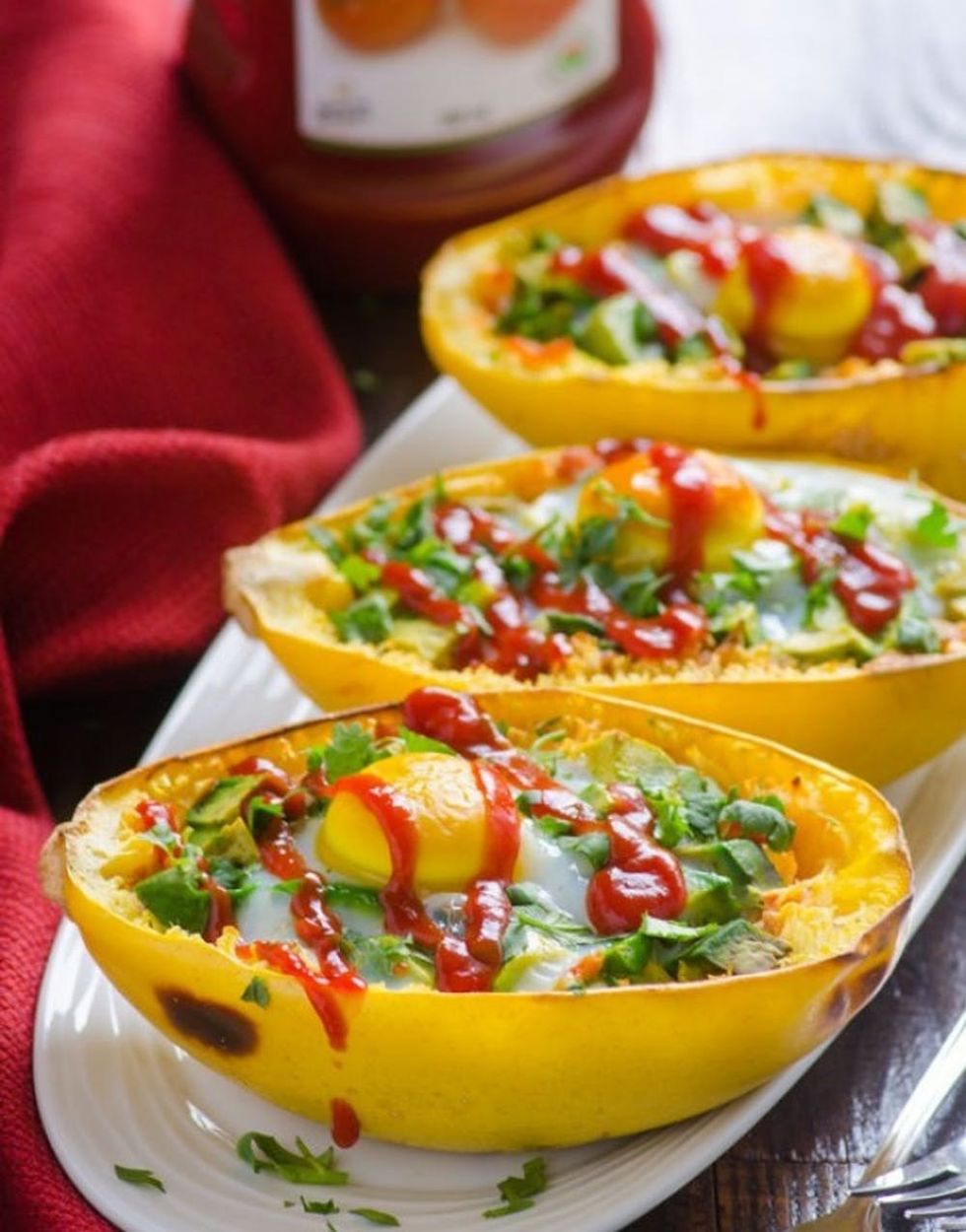 6. Avocado and Egg Boats: Baked egg and avocado take this already delicious squash to a whole other level. It might look fancy, but if you can crack an egg you can definitely handle this one. (via iFoodreal)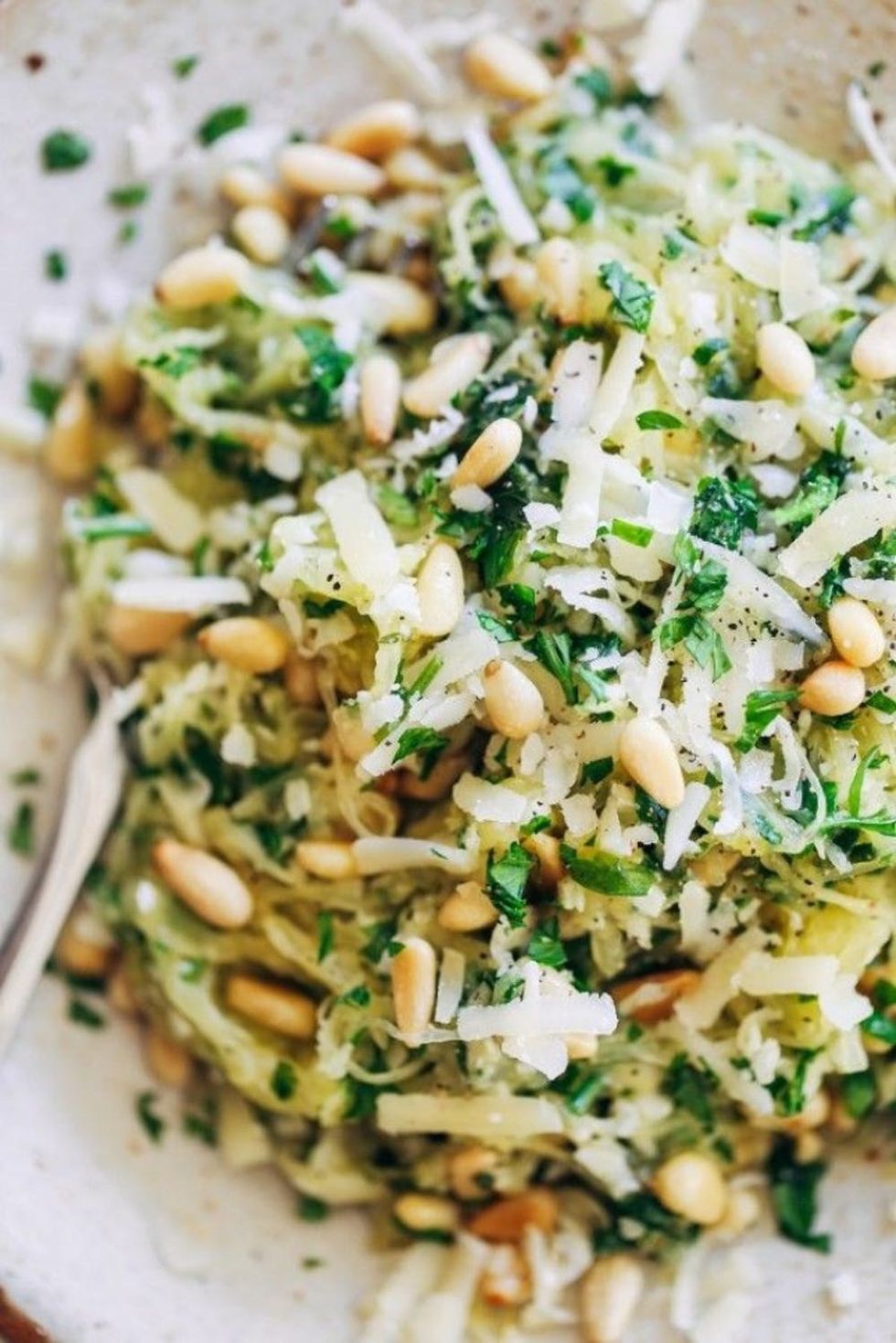 7. Garlic and Herbs: Take a step back and go with simply classic flavors like toasted pine nuts and fresh parsley. The point isn't to cover up the taste of the squash, but to make it shine. (via Pinch of Yum)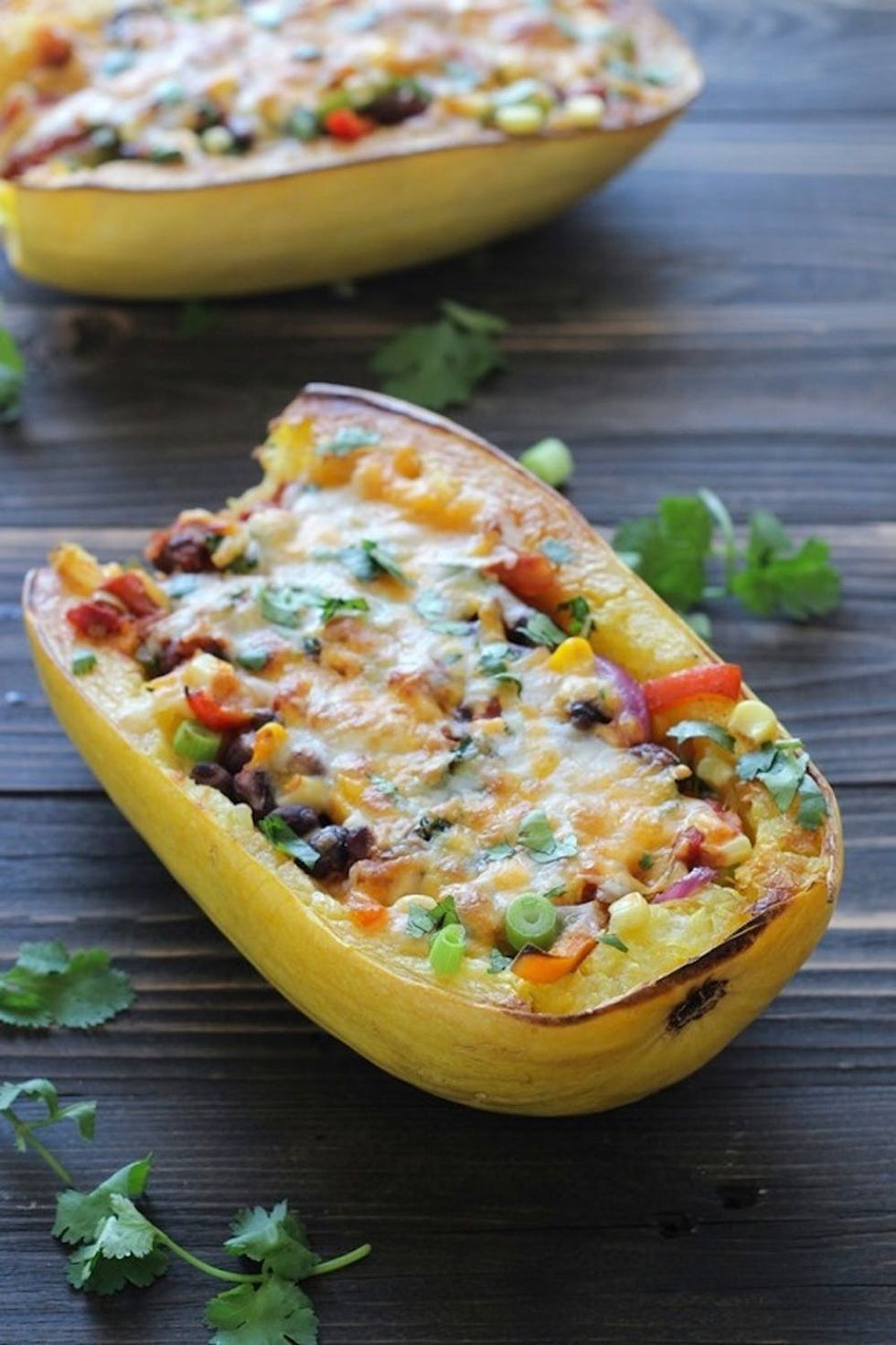 8. Burrito Bowls: Okay, so it might not be Chipotle, but if you're going to eat squash you might as well stuff it with beans and smother it in melty Mexican cheeses. (via Making Thyme for Health)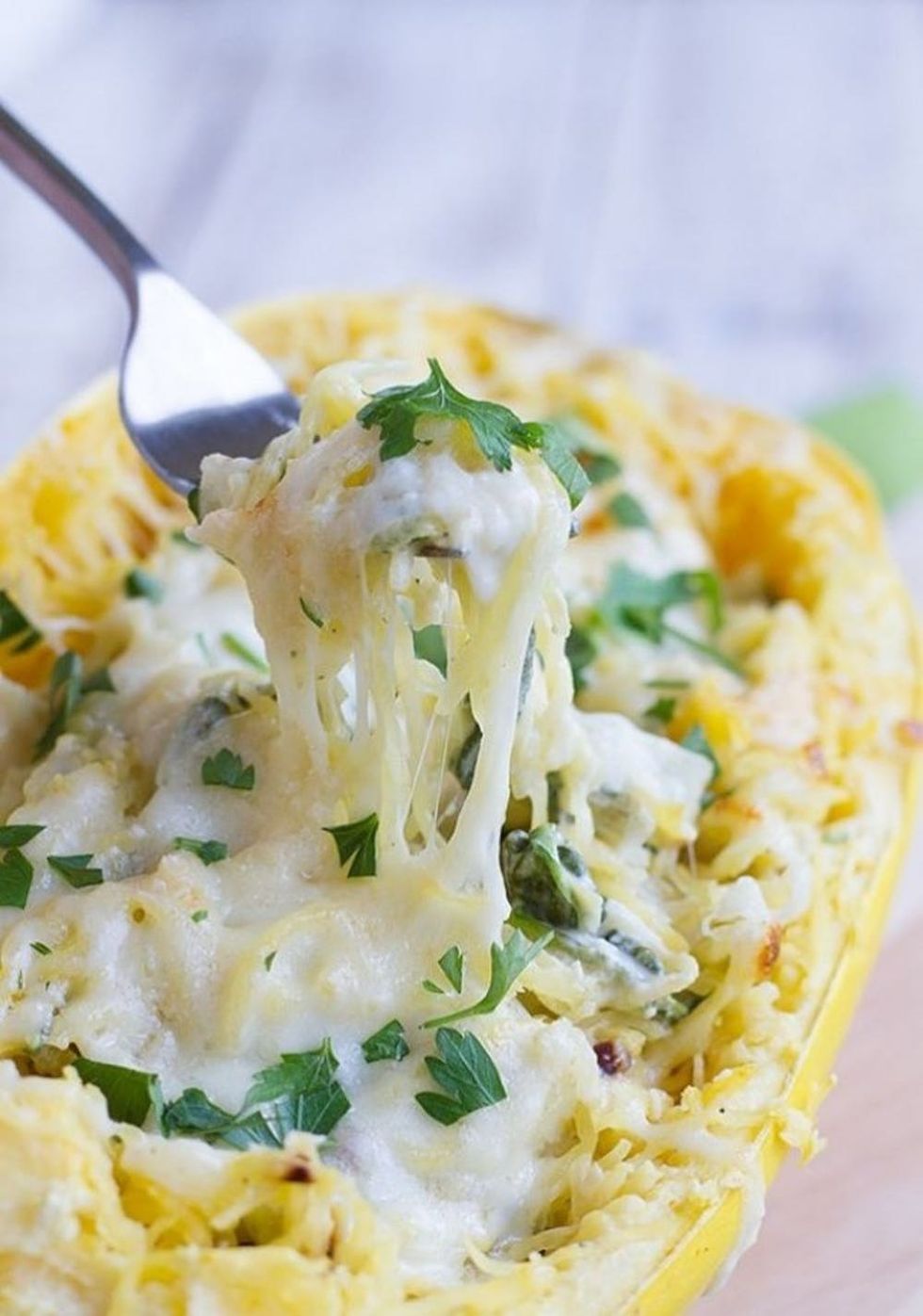 9. Spinach and Artichoke Alfredo: In the mood for something warm and comforting but still want to fit into your skinny jeans tomorrow? You'll be able to have seconds with this easy-peasy recipe. (via Taste and Tell)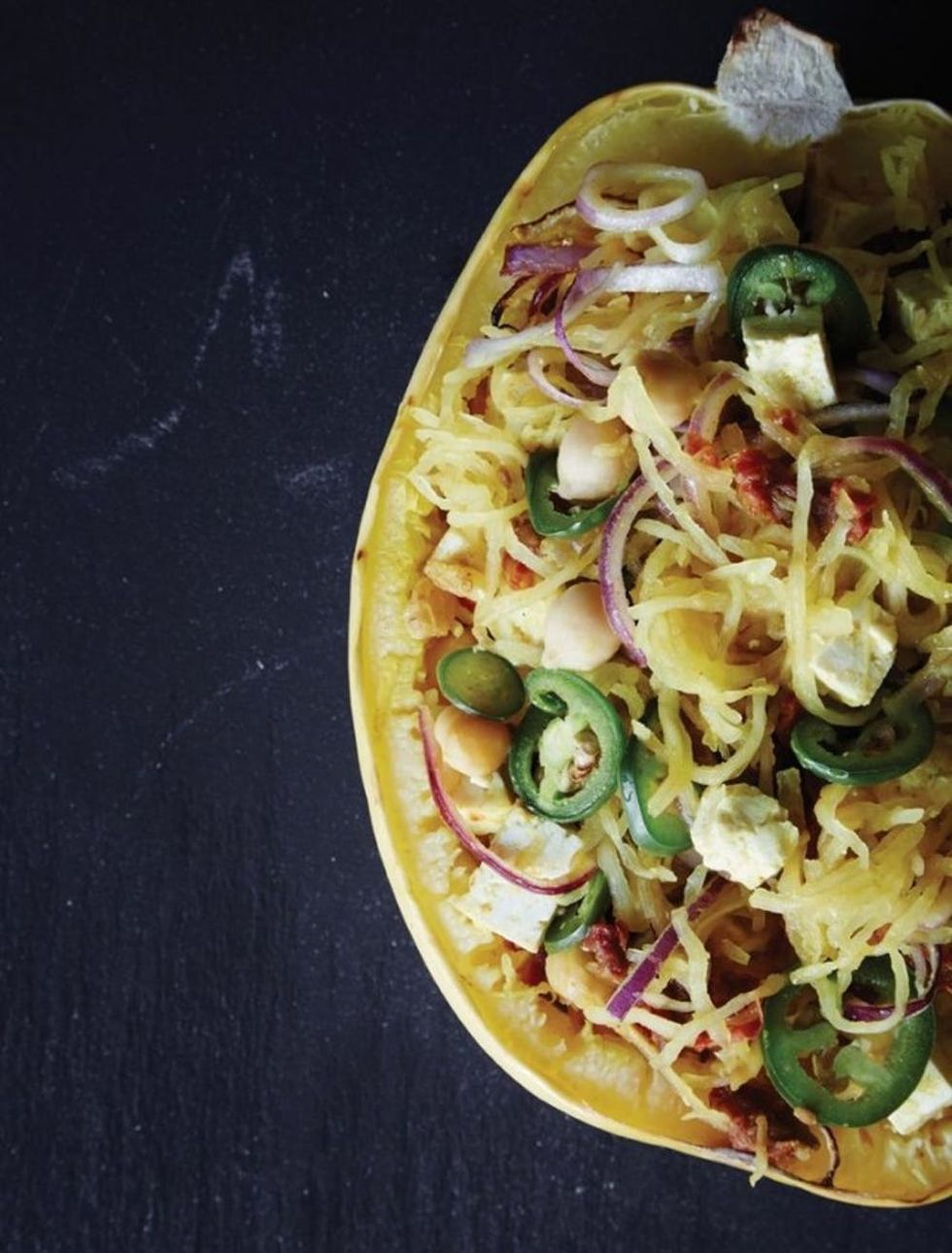 10. Curried and Stuffed: If tofu isn't your thing, substitute it out for boneless chicken breast. Either way you won't be disappointed. (via Vegetarian Times)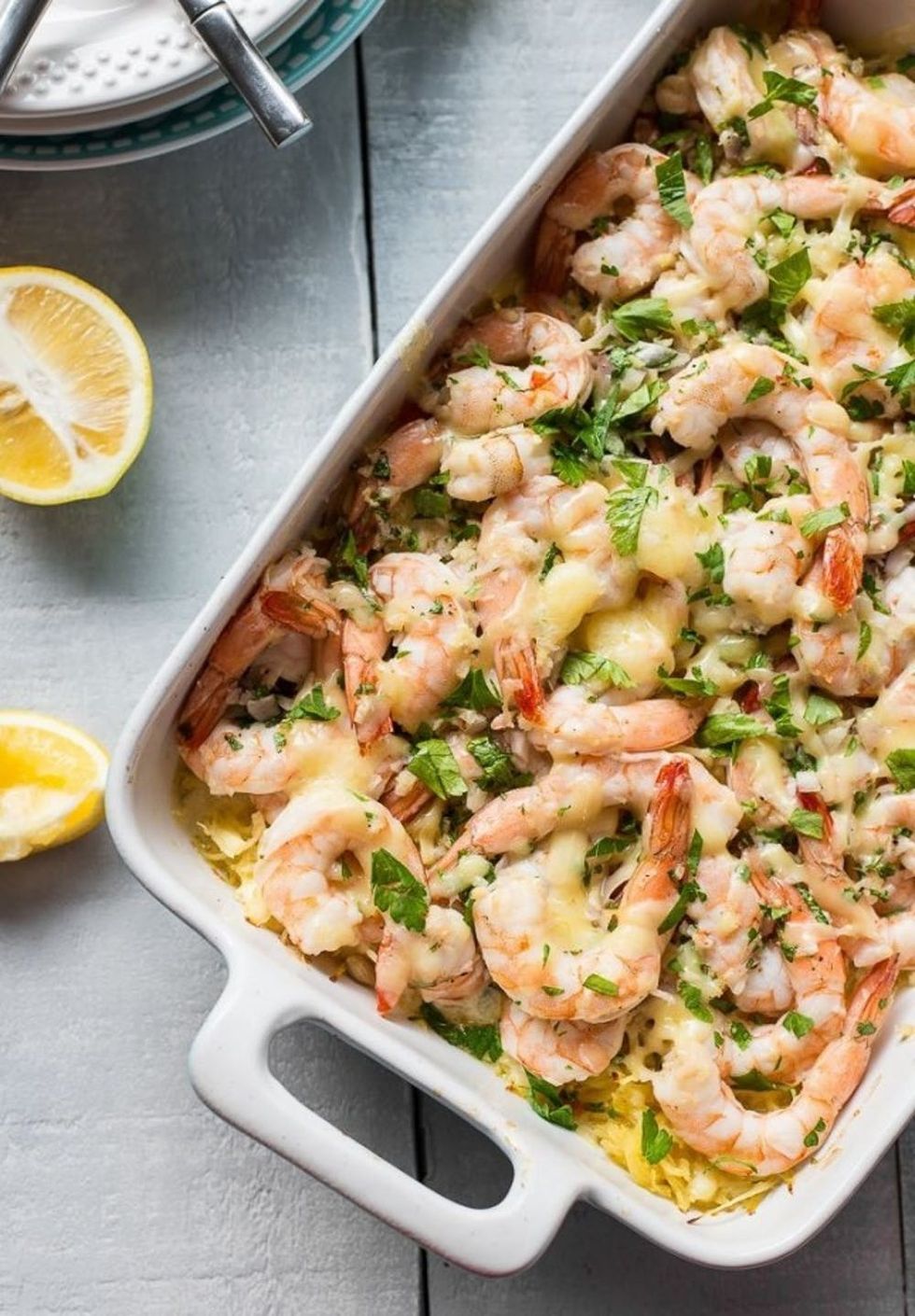 11. Skinny Baked Shrimp Scampi: Made with only two tablespoons of butter, this dish is both healthy and delish. It's also easy to throw together during the week, but still decadent enough for a weekend dinner party served alongside a good bottle of white wine. (via Pineapple and Coconut)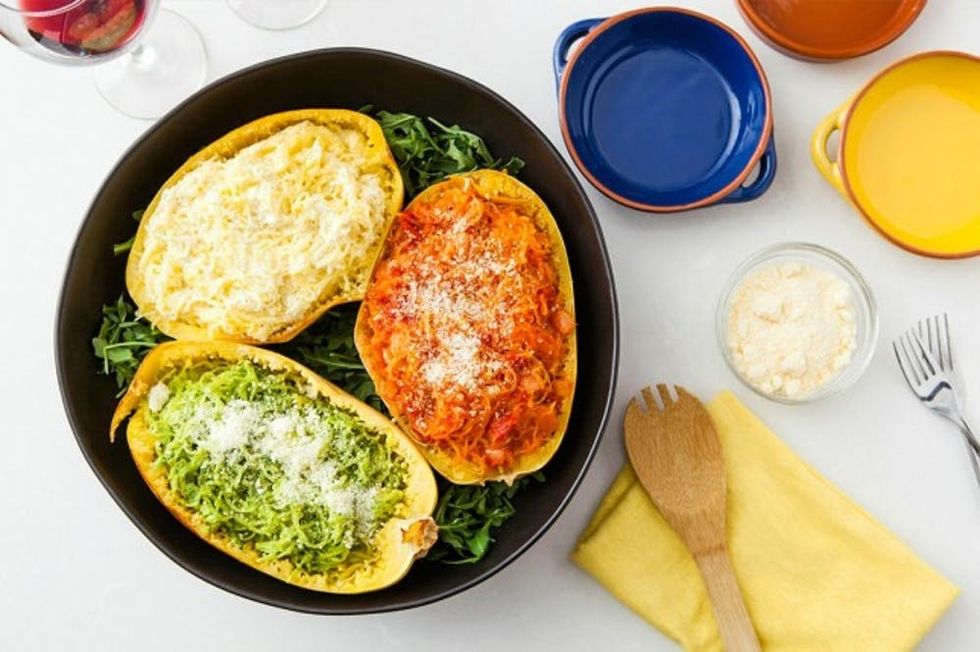 12. "Pasta" and Sauce: Pick a sauce and dig in. Heck, you can even eat all three and no one would blame you. (via Brit + Co)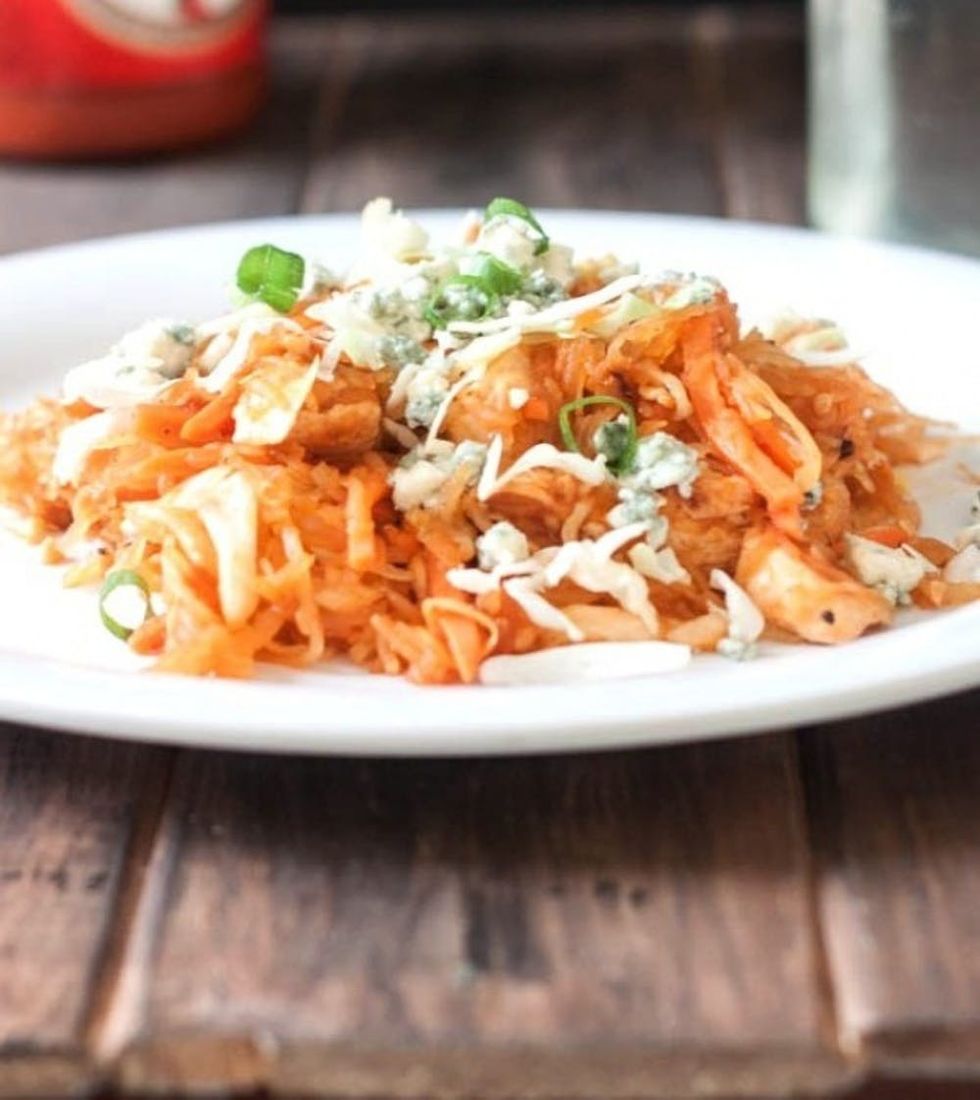 13. Buffalo Chicken: The saying must be true. You can really put Frank's Red Hot Sauce on everything. (via Sweet Treats and More)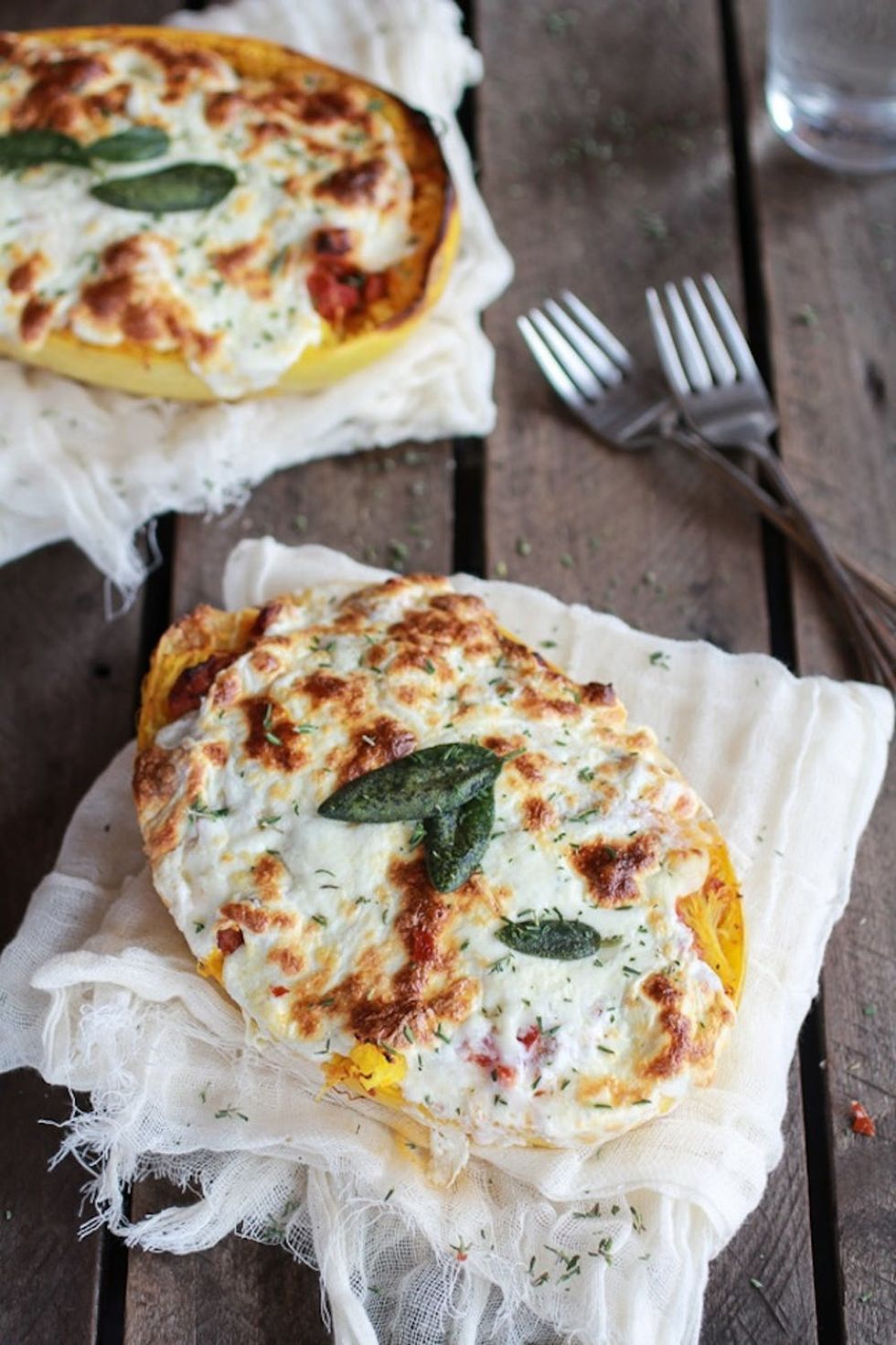 14. Roasted Garlic Lasagna Boats: This great make-ahead meal looks pretty darn cute when it's finished. You're guests will leave satisfied and impressed that you were able to whip up such a fancy meal. Don't worry, your secret is safe with us. (via Half Baked Harvest)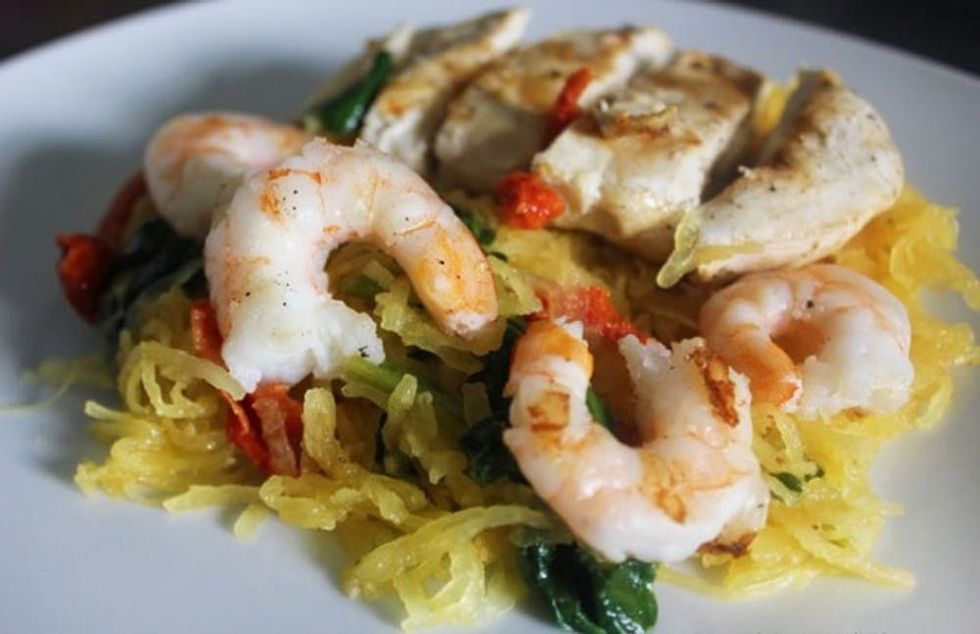 15. Pasta Primavera: Make this pasta with shrimp, chicken or both if you're feeling extra crazy. Just make sure there's more than enough to go around. You'll thank us later. (via Lexi's Clean Kitchen)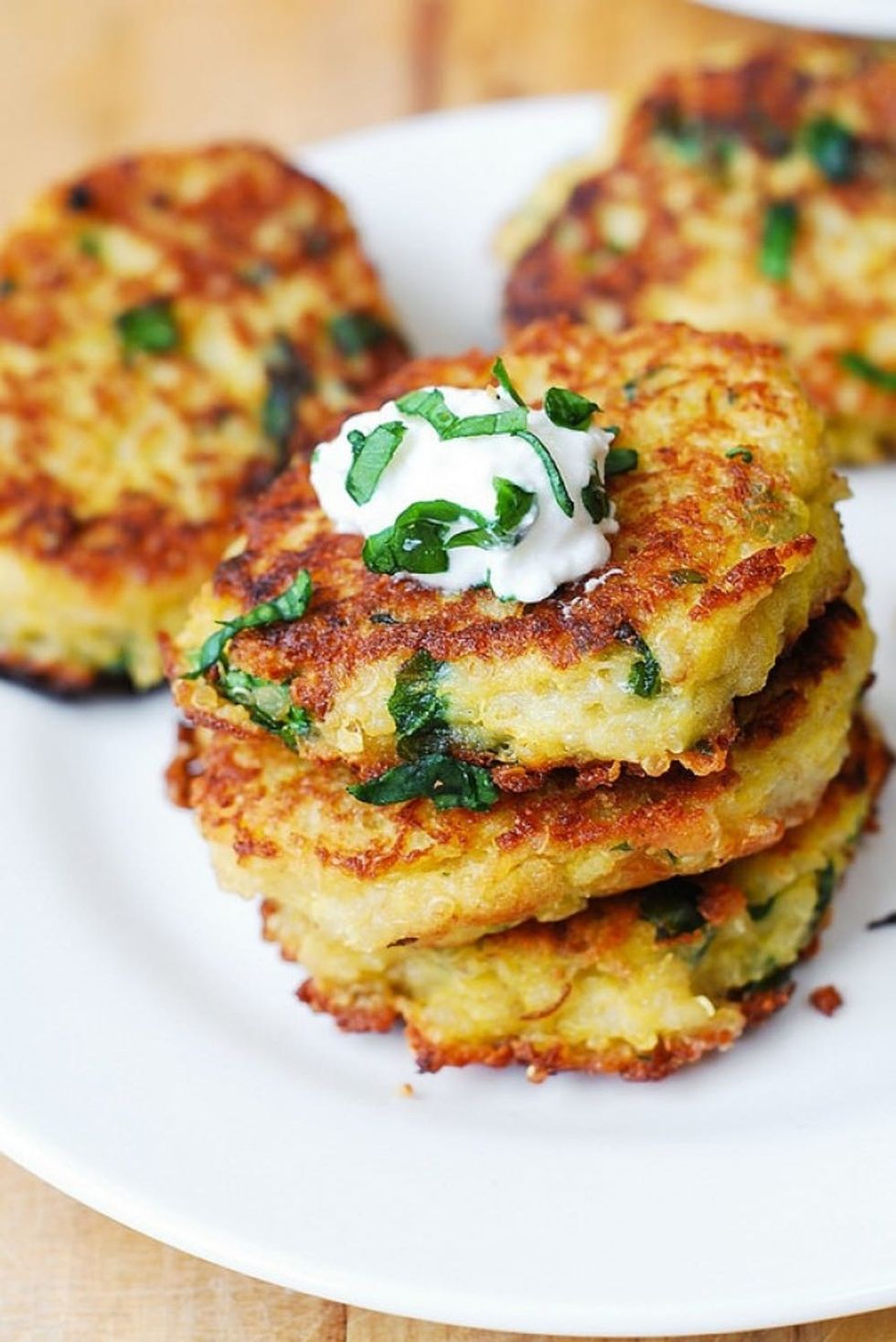 16. Quinoa and Parmesan Fritters: Fry up full-sized fritters and serve alongside a garden salad for a full meal, or make smaller patties for totally poppable bite-sized appetizers. (via Julia's Album)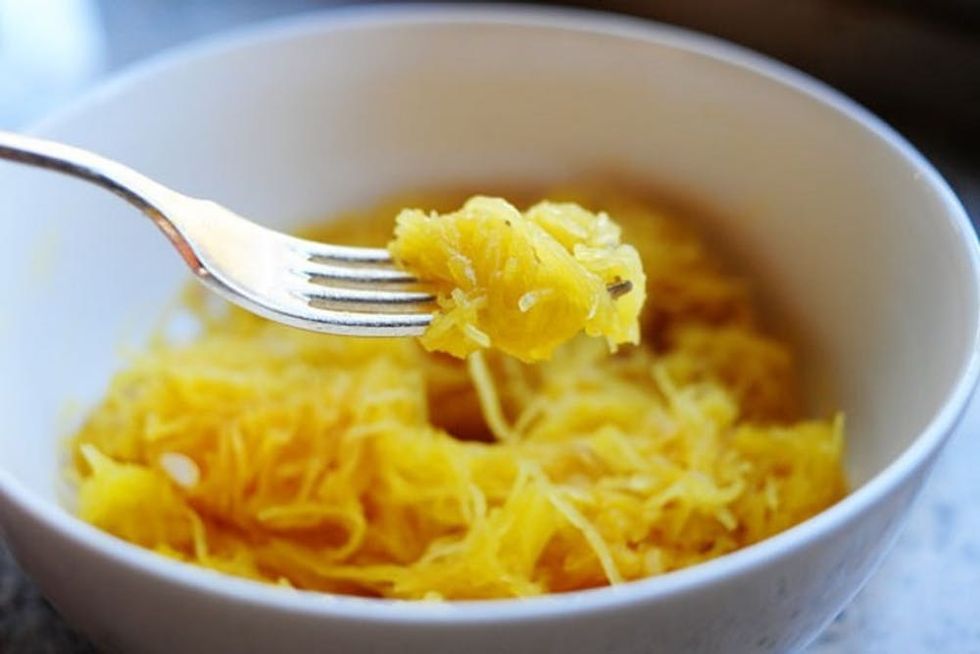 17. Maple Syrup and Shallots: If there's someone we trust when it comes to comfort food, it's The Pioneer Woman. And if she says it's good, then that's the end of it. (via The Pioneer Woman)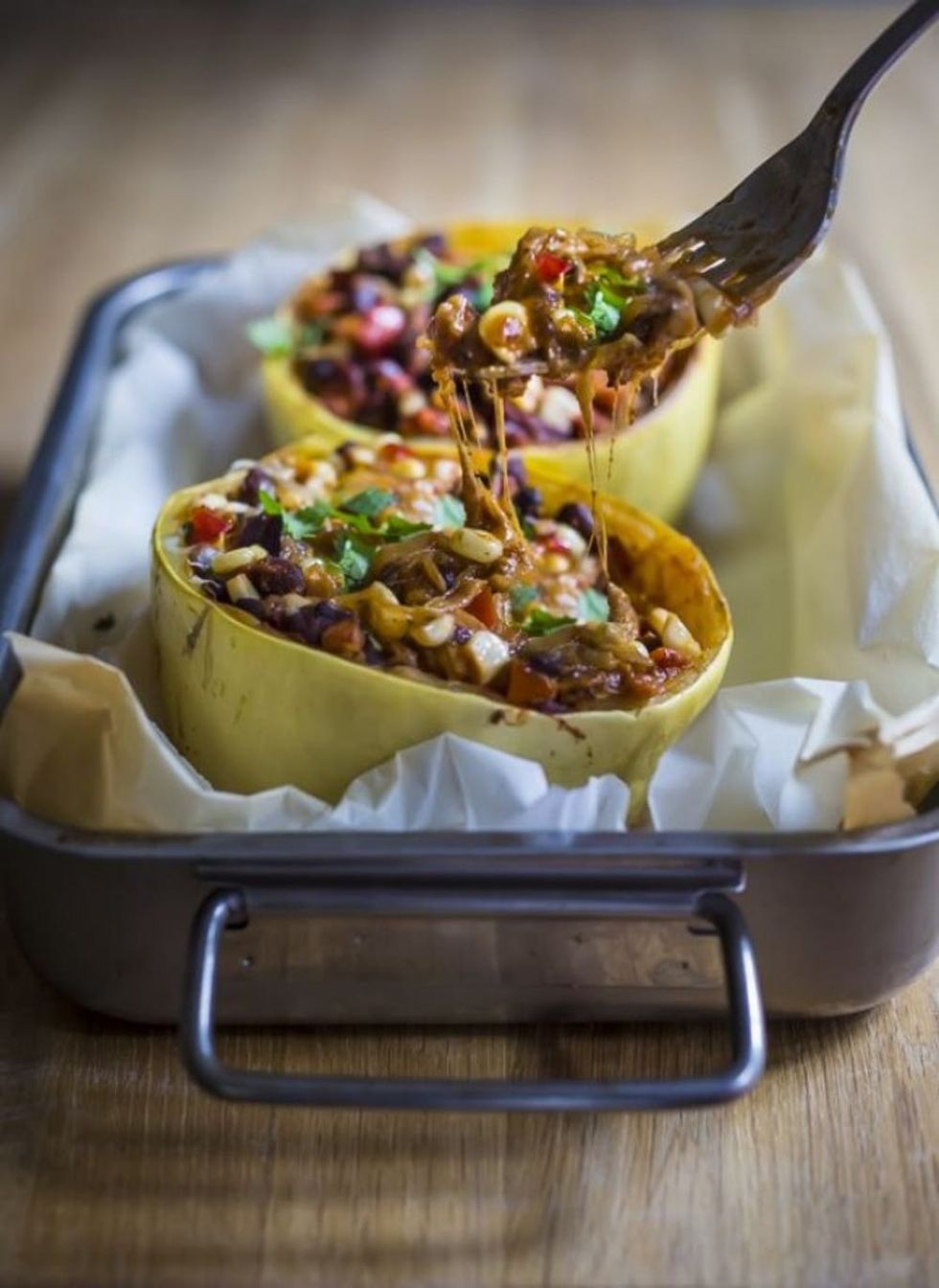 18. Enchilada Stuffed: Guess what? Cutting this squash in half widthwise makes for a deeper bowl with room for MORE filling. This versatile recipe can be made vegan, vegetarian, or with chicken (or ground beef) for all you meat lovers. Be sure to make room in your weekly dinner rotations for this bad boy. (via Feasting at Home)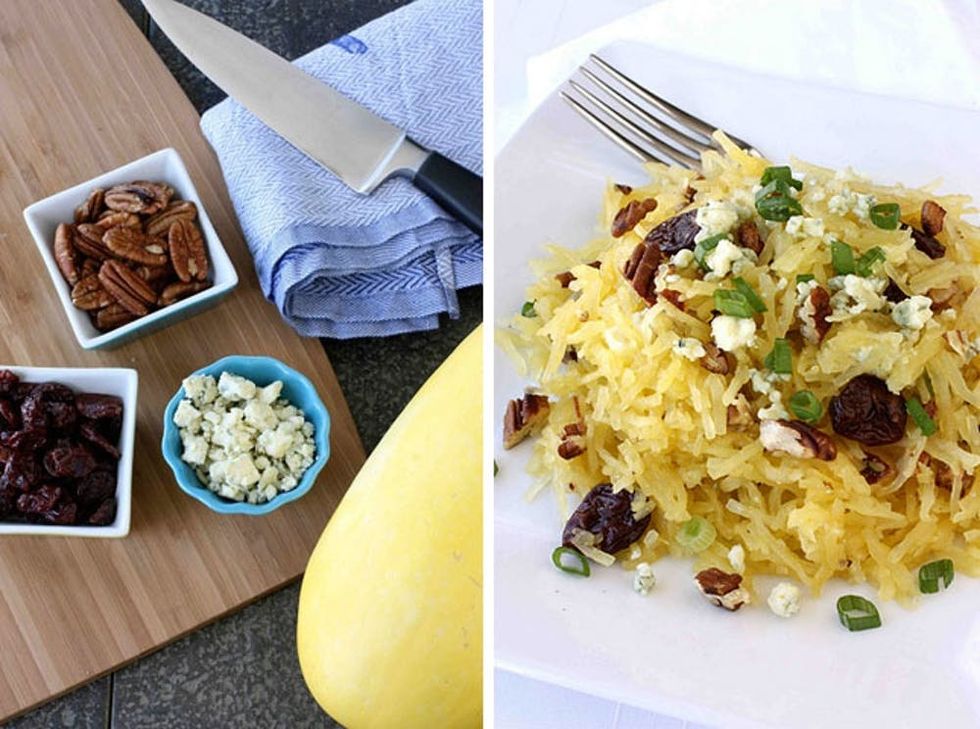 19. Gorgonzola, Pecans and Dried Cranberries: Sometimes unexpected combos can surprise you. The sweetness from the cranberries and the tang of the gorgonzola create a perfect union on this bed of roasted spaghetti squash. (via Cookin' Canuck)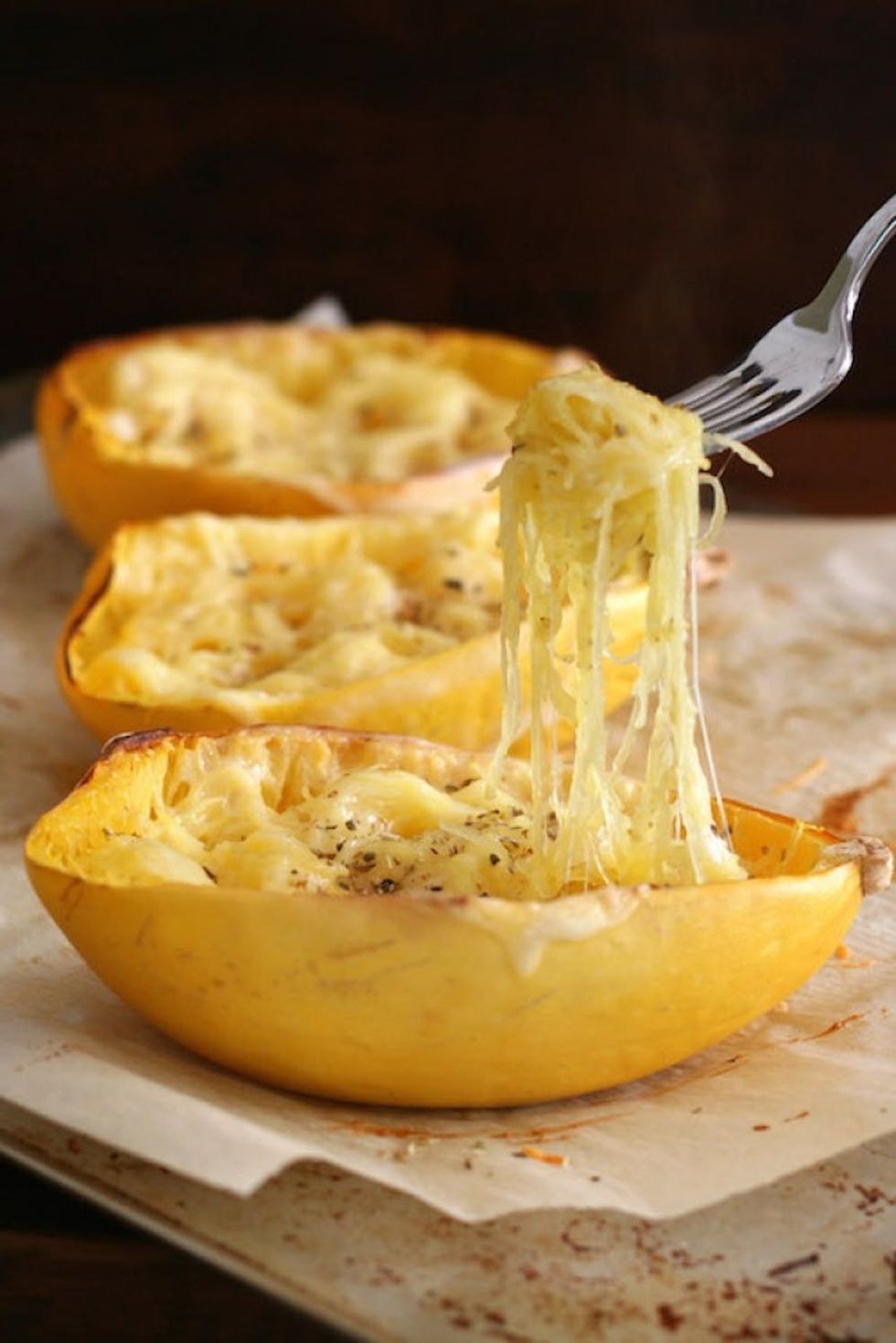 20. Twice Baked: This one takes a bit of time… but good things come to those who wait, right? It's safe to say that this squash is twice as delicious. (via A Sweet Life)
Which one of these recipes will grace your table this week? Let us know in the comments.
Ashley Tyler
A South Florida native, Ashley is a new mom who is just trying to figure it all out while still finding time to blog at
TWO TYLERS AND A BABY
. There, she shares bits of her everyday life, DIY projects, recipes and everything in between.