Why Target Is About to Become Your Go-To Denim Store
Jul 30, 2015
Trying on swimsuits is usually a serious struggle. But if we're being honest about which garment gives us the most trouble in the fitting rooms, that award would have to go to the denim department. While a style might look awesome on a friend or the store's mannequin, it can be a totally different story on your figure. It fits great here, but not so much here. If only the hem was a little longer or the rise was a little higher…
As fall starts to make its slow return, we're beginning to slip out of those sun dresses and back into a cooler weather wardrobe, which likely means a denim shopping excursion. To make that difficult process a little bit easier, Target has given their denim line a complete overhaul. The best part? Every pair is less than $30. This is not a drill, people.
---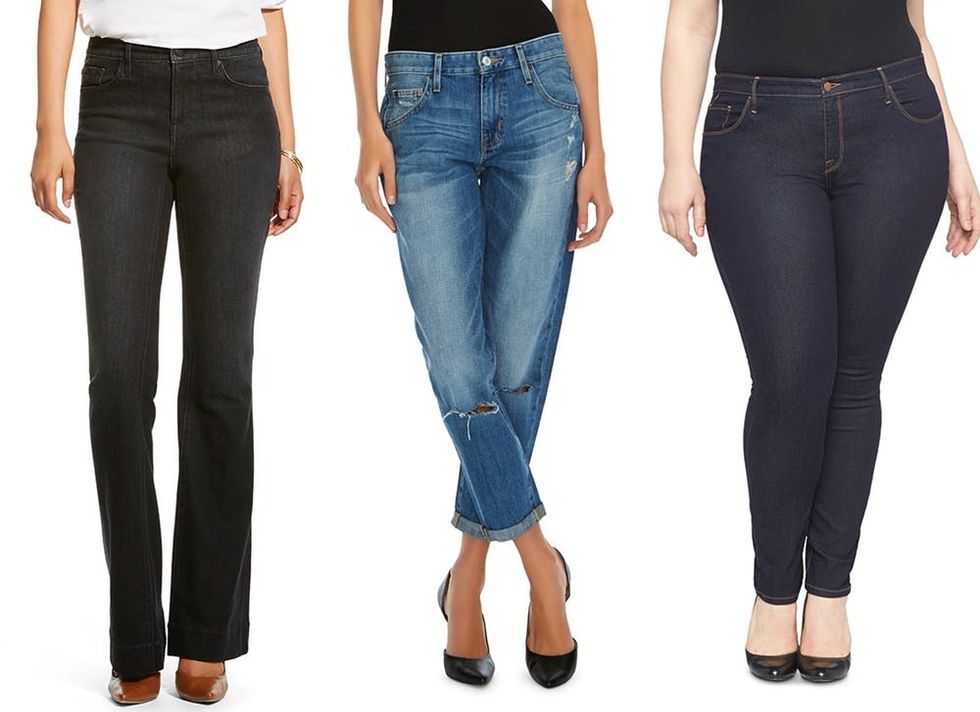 The 66 new washes and 20 different fits are created using a power stretch fabric that forms to the body and has memory built in so they'll retain that first-day fit and feel. Additionally, they've redesigned the pockets so that they're more raised and angled. You'll find everything from high-rise skinnies, to jeggings to some wide-legged flares. There is even a super trendy pair of overalls (although, full disclosure, those come in just above the $30 mark).
In a video discussing the new line, Target stylist, Zanna Roberts Rassi explains, "Because Target loves a good challenge, the design team went back to the drawing board, reimagining and re-engineering these jeans all to make the perfect fit and the best denim for every body." Target, as always, our budget and wardrobe thanks you.
Have you recently purchased a pair or jeans from Target? Tell us how they fit in the comments below.
(Photos via Target and @targetstyle)
Cortney Clift
Cortney is the senior writer and special projects editor at Brit + Co. She typically covers topics related to women's issues, politics, and lifestyle. When she's not buried behind her computer you'll find her exploring New York City or planning her next big adventure.