11 Organization Resolutions That Will Make a Big Impact in Your Home
Jan 14, 2017

For many of us, 2017 was a doozy, but we here at Brit + Co are ready to hit refresh in 2018! Follow our Hit Refresh series through January for new ideas, hacks, and skills that will help you achieve (and maintain!) those New Year's resolutions.
---
All this "new year, new me" talk can be a bit overwhelming, but don't let the pressure of changing everything stop you from starting the year off right with some simple organization tricks. Even the smallest tweaks will add up to make a big impact and make your home feel more relaxed. So where to start? Enter Catherine C. from Task Rabbit — the site that offers high-quality and reliable home services, including house cleaning and handyman work. Catherine is a big believer that an organized home is a happy and productive home, and she has 11 brilliant tips that'll help you beautify your home just in time to celebrate Organize Your Home Day on January 14. Scroll on to get all the pro tips!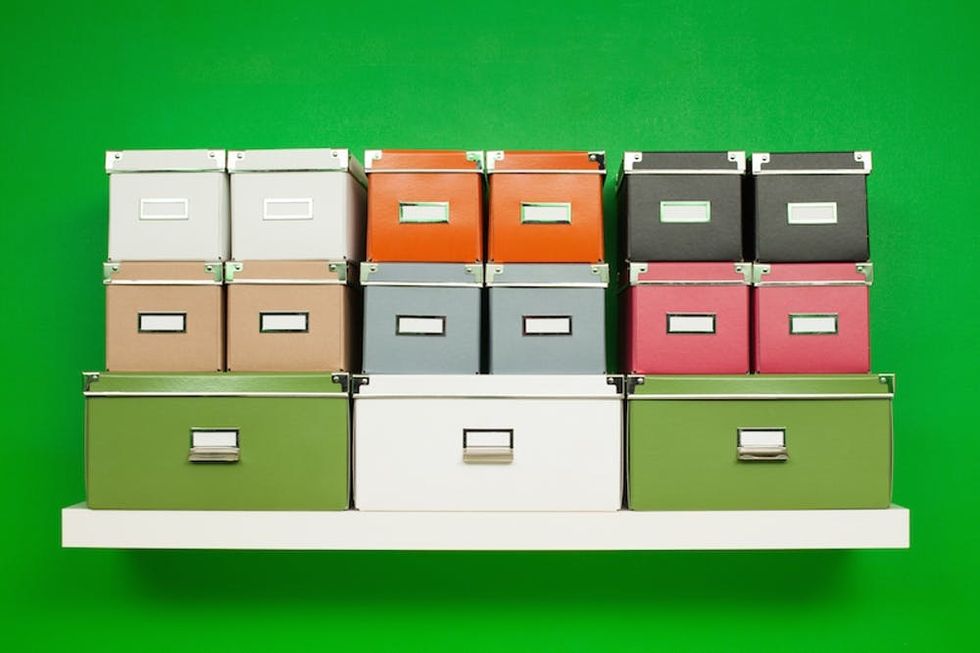 1. Be a label loser. Labeling things in your home such as drawers and containers may make you feel like a loser, but it will 100 percent make your life easier and prevent you from frantically searching all over for something that is right in front of you.
2. Use the Four-Box Method. Take four boxes and label them as trash, give away, keep or relocate. Use this method for every room in your house; when you are done, the room should be completely empty. Then simply put back the items in the keep box, move the items in the relocate box to another area as you see fit and then give away and trash boxes!
3. Take the 12-12-12-12 Challenge. With the above method in mind, make it a challenge by trying to put 12 things in each box. 12 may seem like a lot, but we are aiming to also de-clutter, not just re-organize.
4. Hang with your hangers. Hang your hangers in your closet in the reverse direction. Once you wear an item, put it back on the hanger in the correct direction. After two or three months, take a look at your closet and see how many clothes are hanging in both directions. This will open your eyes to what you actually wear and what is just taking up space. Donate anything that is still hanging in the reverse direction.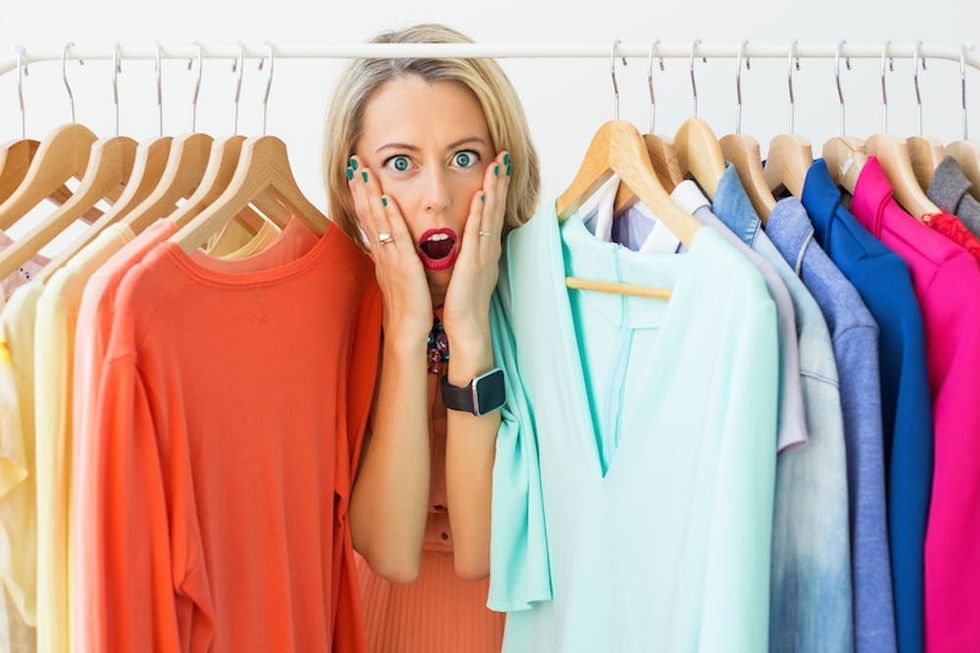 5. Skittle-fy your Closet. Try sorting your clothes by color, like a rainbow. This is an easy way to make your closet appear more organized and will make locating clothes easier.
6. Mount shelves. Make the most of your space by mounting shelves onto your wall. This is great for any room in the house, even the closet and kitchen! Instead of storing things in bulky dressers or on countertops, hire a Tasker to hang shelves on your walls to really de-clutter your space.
7. Take the Two F's Test. Does your cluttered paper pass the "Two F's" test? If you can't file it (bank statements, contracts, receipts, etc.) or frame it (children's artwork, praise-worthy certificates, etc.) then toss it.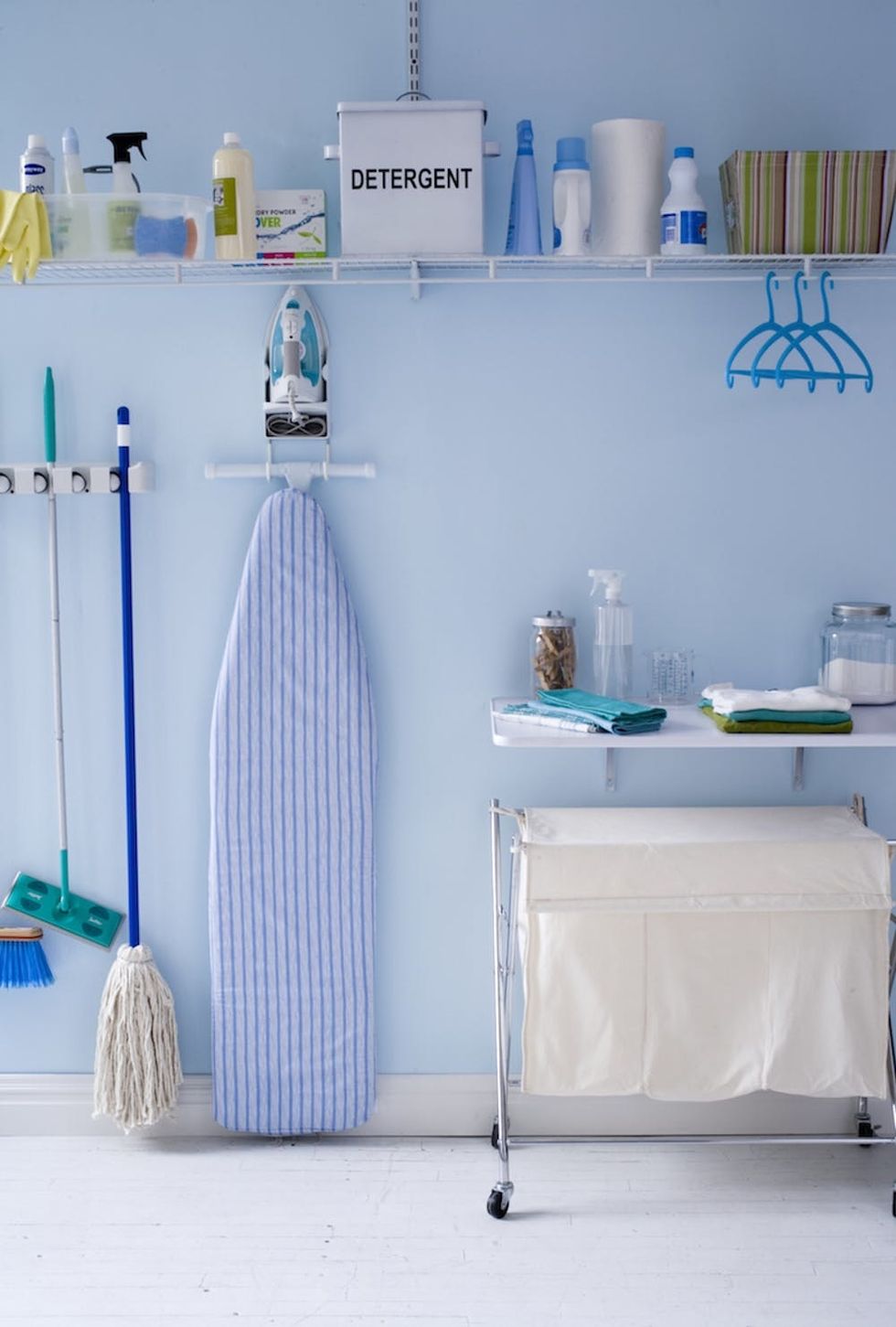 8. Launder in the laundry room. Although this is where we spend time cleaning our clothes, this room tends to be the messiest and most cluttered. Invest in a tray and put jars inside filled with missing buttons, collected pocket finds, clothes pins, mending supplies, etc.
9. Go by glass = class. Try storing food in glass containers on those shelves just installed. This saves space, makes ingredients easy to find and makes your kitchen appear less cluttered.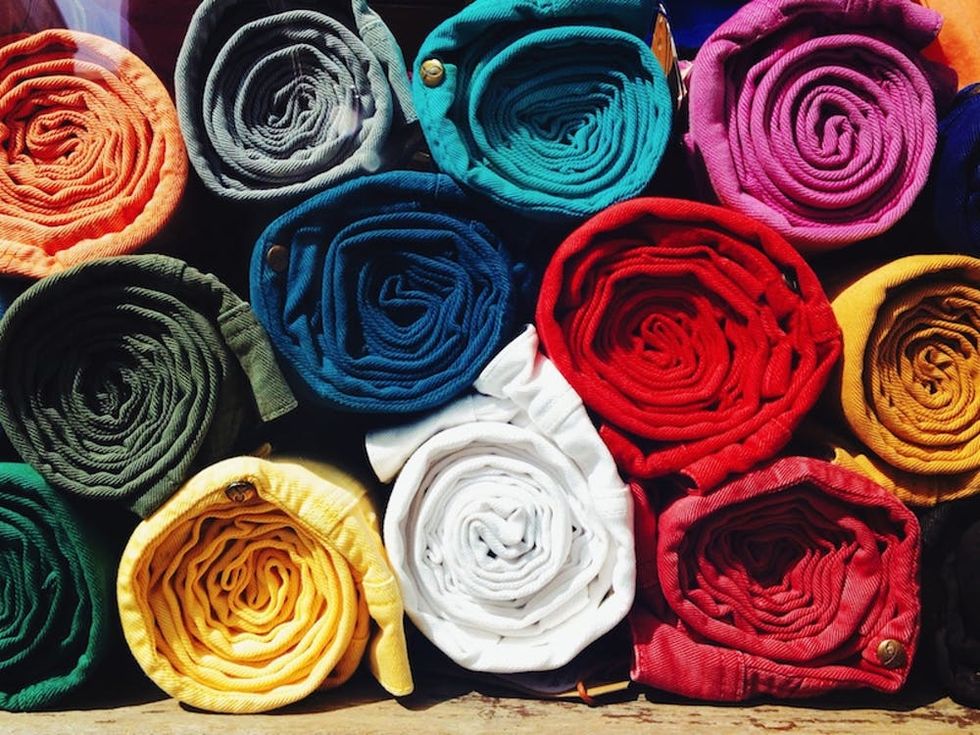 10. Roll with it. Roll your t-shirts in your drawers to make them more organized and take up less space.
11. Hire a Tasker. Although these tips are helpful, organizing your entire home can be a lot of work. Hire a Tasker from TaskRabbit to help with the load and make your home organized and clutter free!
Ready to start organizing your home? Follow us on Pinterest for more creative storage ideas and DIY ways to get your stuff organized AF.
(Photos via Getty)
Kate Thorn
Kate Thorn is an illustrator, foodie, photographer, and blogger at Create & Kate. She loves creating art, traveling, and all things chocolate. A native to the Great Northwest, she is currently living in London and pretending to be a mature grad student.
Organization and Cleaning