Your Next Lunch Needs This Thai Salad in a Jar Recipe
Aug 17, 2015
Given a choice between sandwiches or this Thai beef noodle salad, we're pretty confident that you're going to pick the salad (cue shocked face). This salad has it all: layers of fresh crunchy veggies, leftover beef (or any other meat/fish/tofu), slurpy vermicelli noodles and the only spicy Thai salad dressing you'll ever want to put in your mouth again. Pack it in your handbag, and you'll be the envy of all your friends come lunchtime.
---
Makes 4 15-ounce jars
Dressing:
– 3 tablespoons olive oil
– 1 tablespoon rice wine vinegar
– 1 tablespoon peanut butter
– 1 tablespoon sriracha
– 2 tablespoons soy sauce
– ¼ teaspoon ground ginger
– 1 clove garlic, peeled and finely minced
– 2 tablespoons honey
– juice of 1 lime
Salad:
– 2 carrots
– 4 scallions
– 1 yellow bell pepper
– 8 baby plum tomatoes
– 1 cup broccoli, chopped into small florets
– 1 ½ cups cooked vermicelli rice noodles
– ½ pound cooked leftover beef/steak (or any other meat/fish/tofu), cut into small cubes
– small bunch fresh cilantro, roughly torn
– 2 cups mixed spinach, watercress and arugula
– 1 teaspoon white sesame seeds
– 1 teaspoon black sesame seeds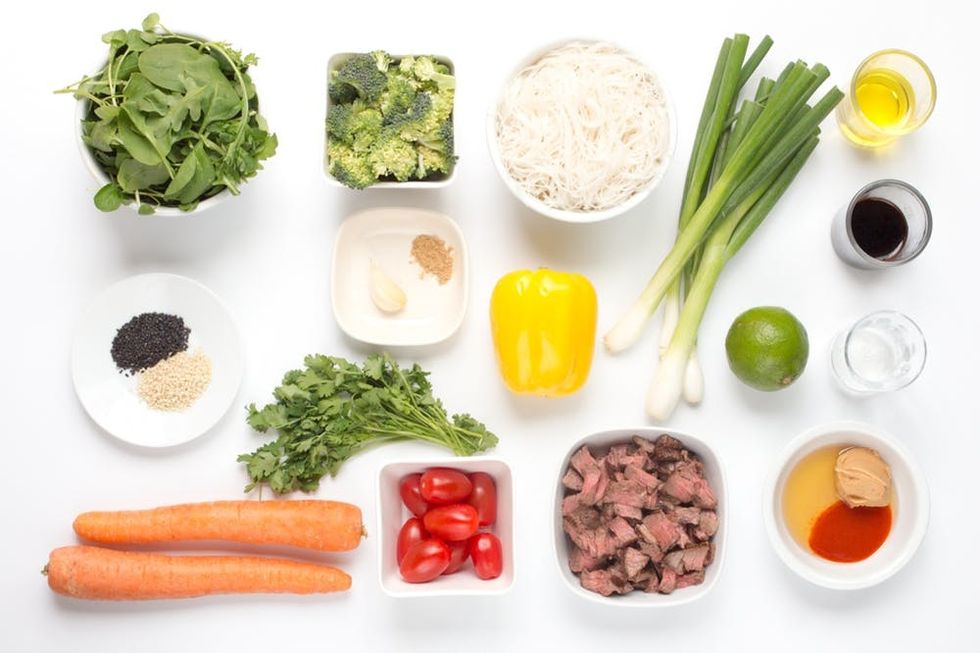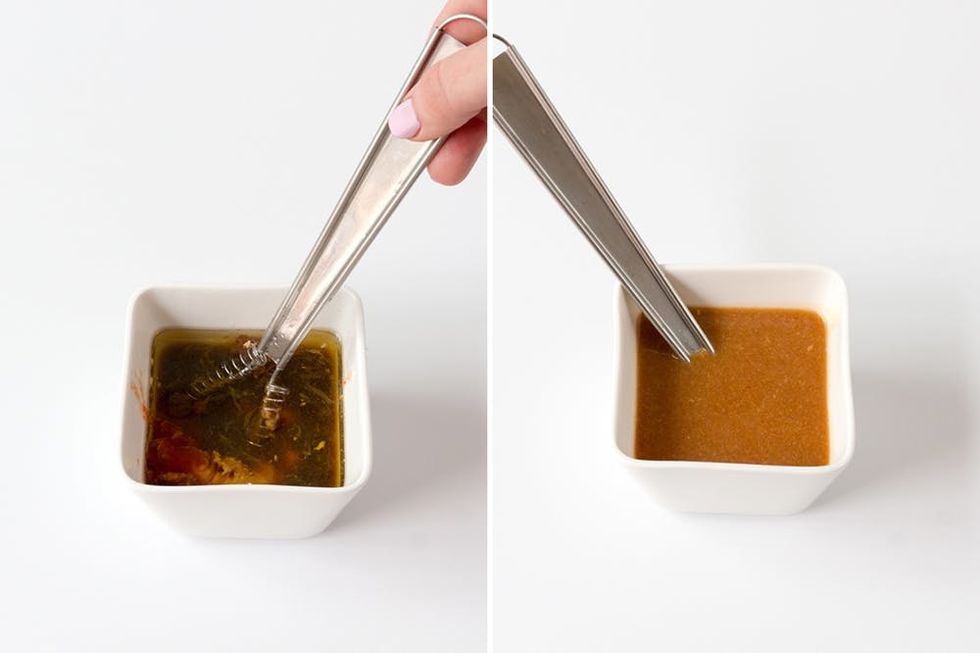 Place all of the dressing ingredients in a small bowl and whisk together until thoroughly combined.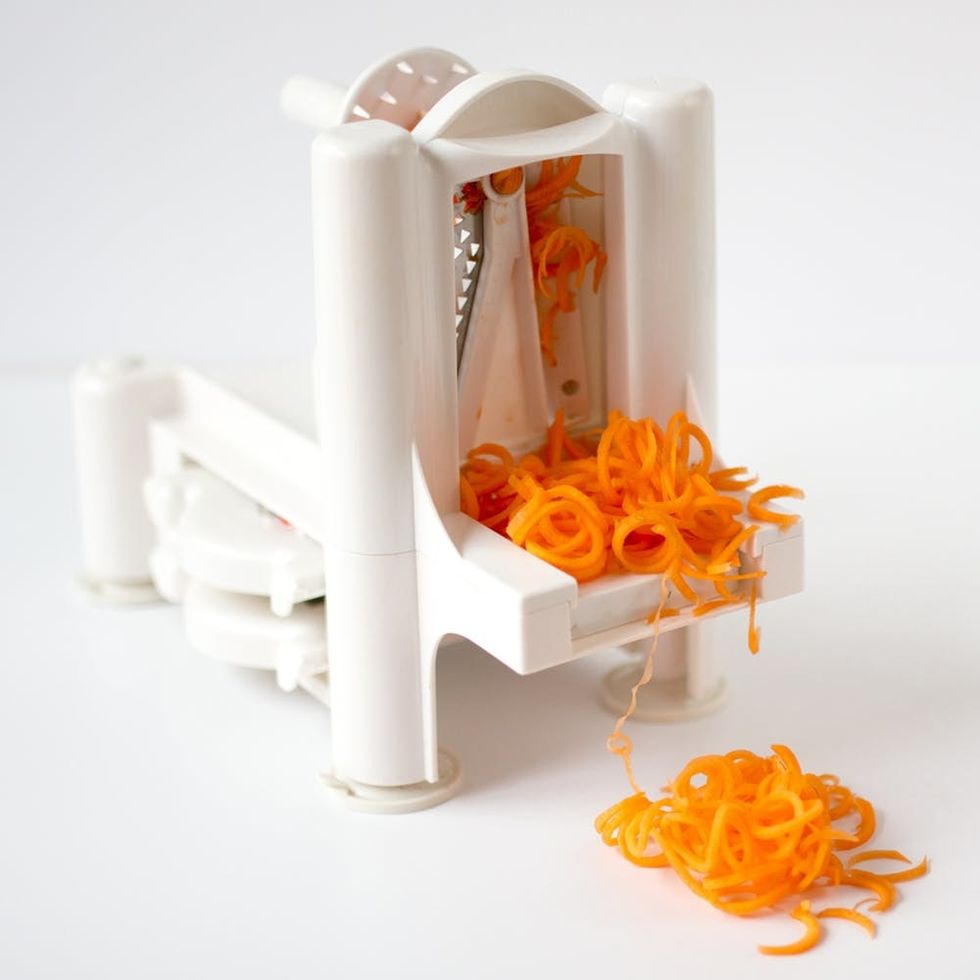 Peel and spiralize the carrots (or cut into matchstick-size pieces).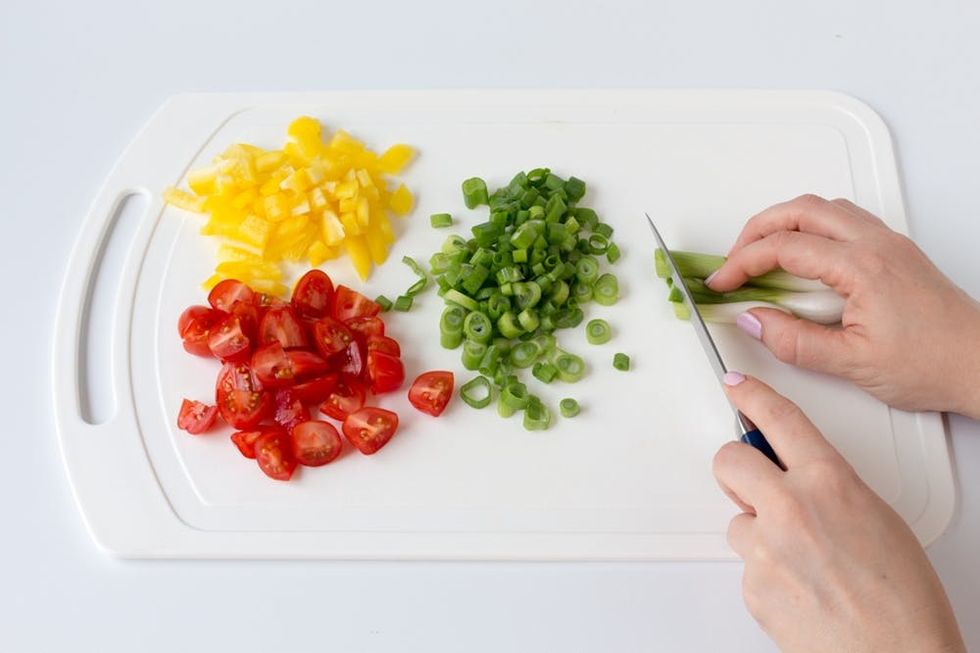 Chop the scallions, bell pepper and tomatoes into small pieces.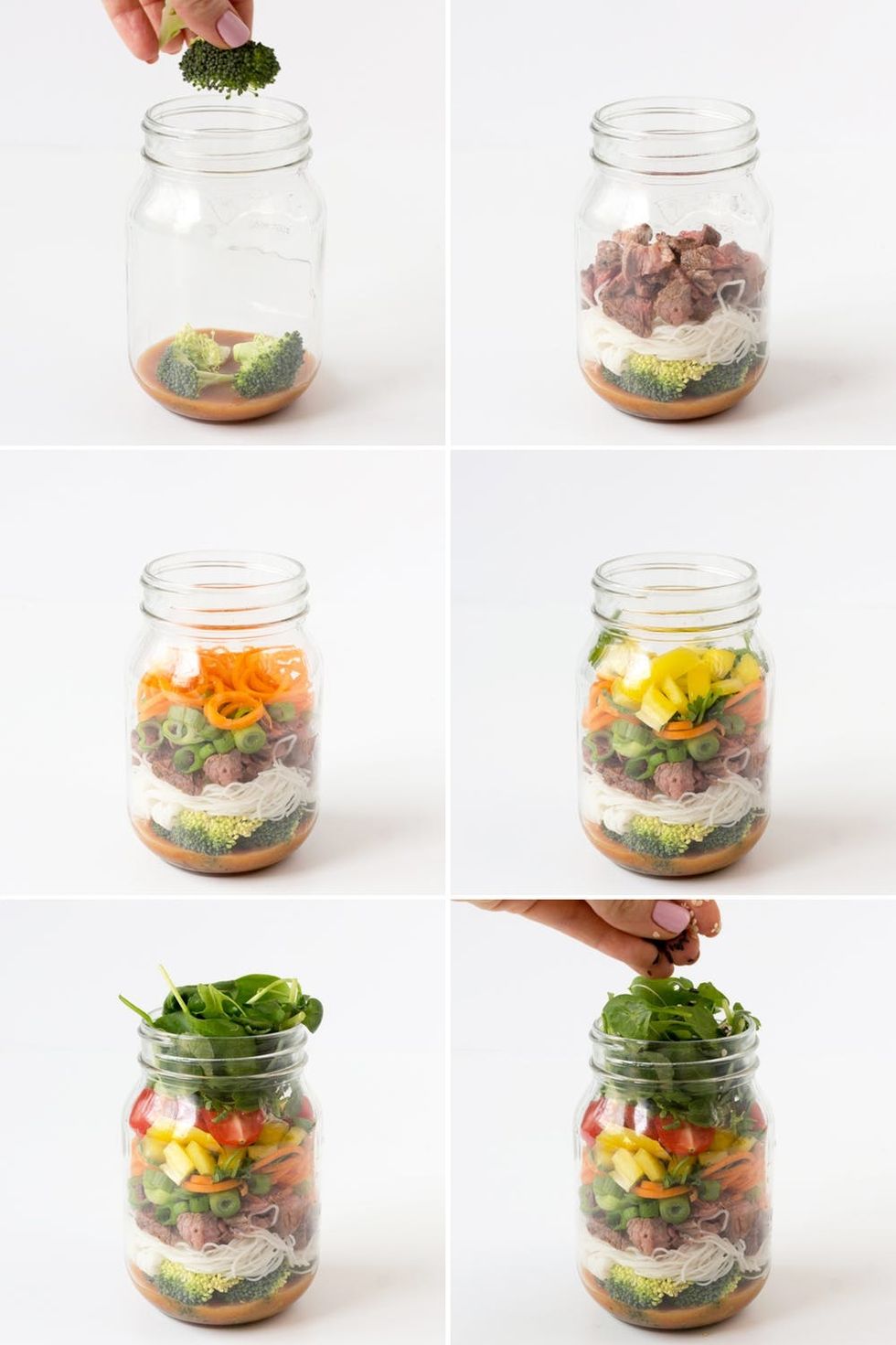 Take four mason jars and pour in the dressing, followed by the broccoli, noodles, beef, scallions, carrot, cilantro, yellow bell pepper, tomatoes, mixed leaves and sesame seeds. Place a lid on top and store in the refrigerator until ready to serve.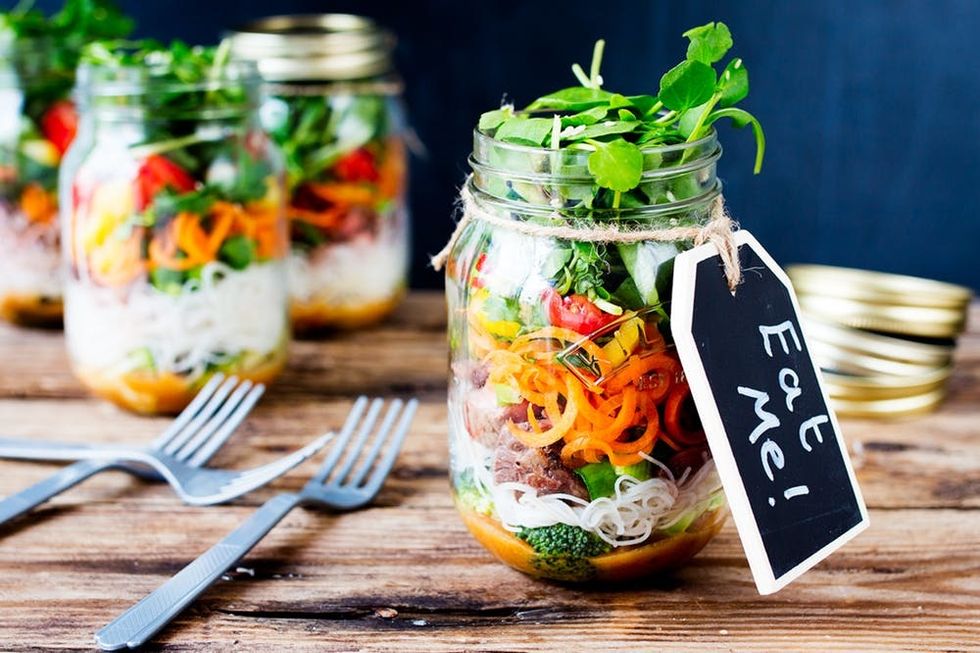 You'll be looking forward to tomorrow's lunch before your head hits the pillow.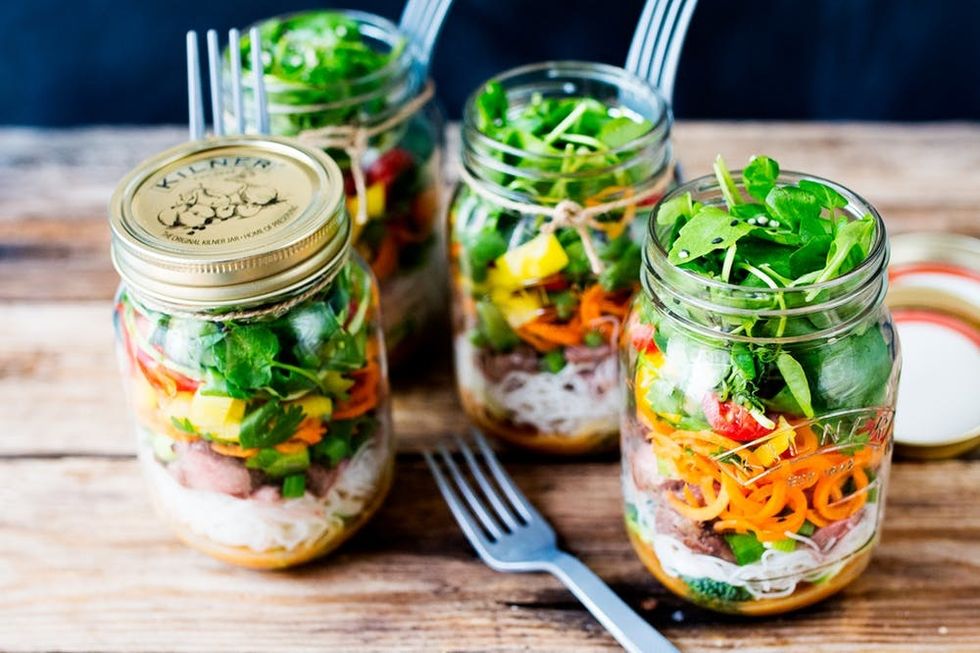 What else would you add to your salad? Share your mason jar salad photos with us using the hashtags #britstagram and #iamcreative.
Nicky Corbishley
Nicky lives in Cheshire in the UK with her husband Chris and their two children Gracey and Lewis. She spends her days creating, photographing and writing recipes for her blog
Kitchen Sanctuary
.