Infographic: How Thanksgiving Food Trends Have Changed Over Time
Nov 25, 2014
Each Thanksgiving you get pumped up over the same traditional foods your family's known for. Whether it's cranberry sauce with chilies, braised turkey legs or an ultimate stuffing, you probably have your go-to recipes that you can't wait to make each season. But where did those trends come from and how have they changed over the past few years?
Check out this graphic exploring the trends of Thanksgivings past, thanks to Food Network. From deep-fried turkey to smashed potatoes instead of the traditional mash, we've had some pretty wild trend swings in the past two decades.
---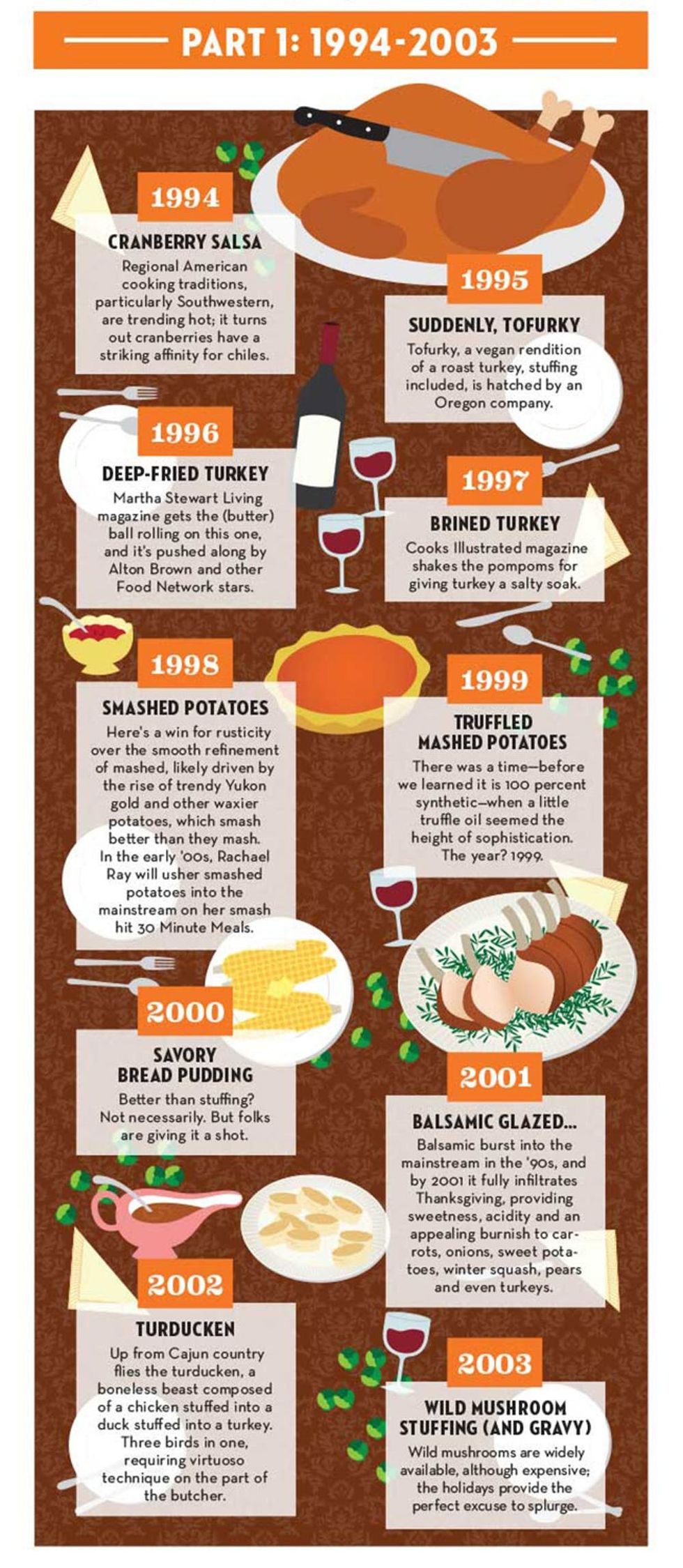 For example, you may feel like Brussels sprouts have always been on the menu, but they've probably only been around since just after 2008, when they burst onto the food scene. And that fabulous glaze for the turkey? It's probably only a couple of years old if you were inspired by the growing trend in 2010.
Of course, some traditions never change, like the joy of getting together with family to eat a ton of food, drink a few glasses of vino and fall into a delightfully cozy food coma. And be honest, would you really change a thing about that?
What are your favorite Thanksgiving food traditions? Tell us in the comments below!
Nora Landis-Shack
Nora is a writer, photographer, foodie and feminist. After living in New York City for 23 years, she recently moved San Francisco and can't wait to explore. When she's not pursuing her interests in health and technology, she loves hiking, yoga, playing piano and squealing over kittens as an ASPCA volunteer.
Recipes