15 Ways to Turn Thanksgiving Leftovers into Restaurant-Worthy Dishes
Nov 18, 2013
After you've spent so much time concocting the ultimate Thanksgiving dinner, don't let yourself slop together the leftovers the day after the feast. Yes, it's easy to eat everyone's favorite day-olds in the same bowl, piled one on top of the next, ('cause let's face it, it still tastes pretty good), but these 15 recipes show that there are lots of sophisticated ways to assemble your leftovers into delicious, restaurant-worthy dishes.
---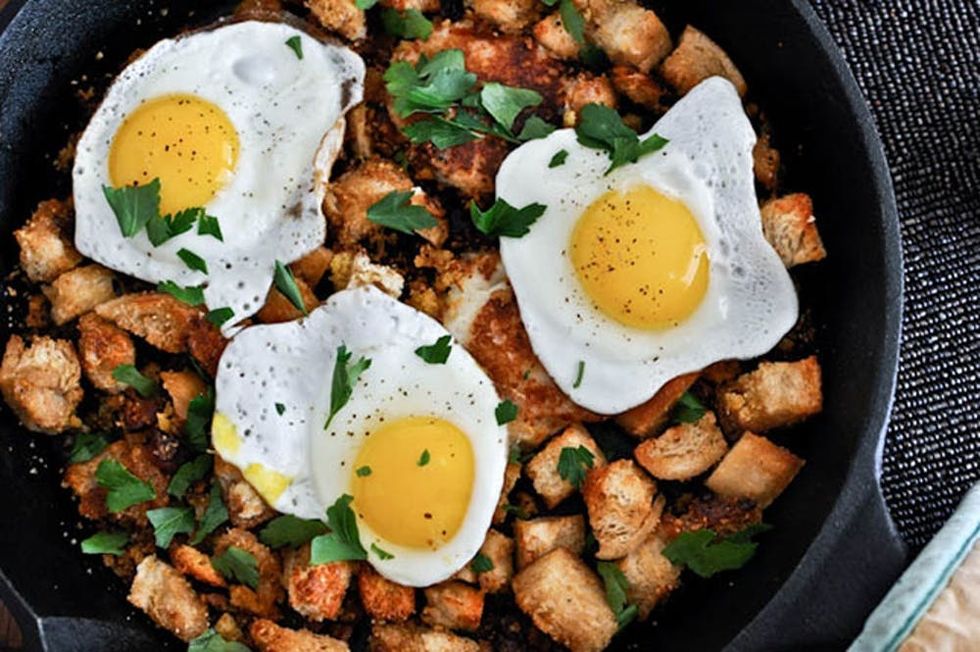 There's no better way to kick off the morning after the big feast than with a filling hash. This recipe cleverly turns leftover mash into cheddar-filled potato pancakes to give this stuffing hash some extra oomph. (via How Sweet It Is)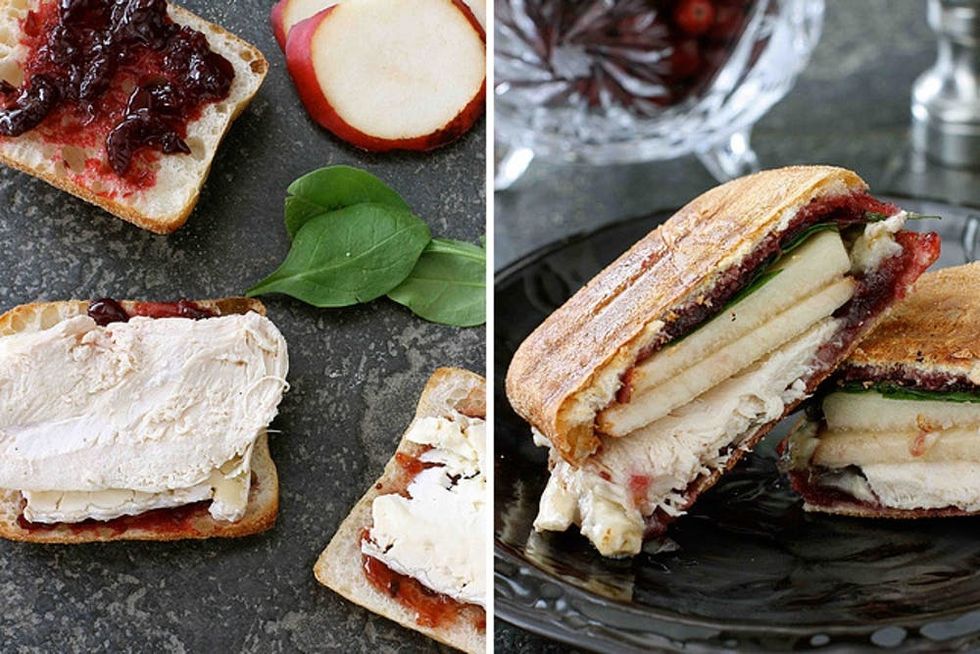 The classic turkey-brie sandwich gets a Thanksgiving leftovers makeover with a bit of a spicy twist (chipotle-cherry jam? Yes please!). Obviously, you can totally substitute cranberry sauce, but just be sure to add fresh spinach and slices of crisp pear! (via Cookin' Canuck)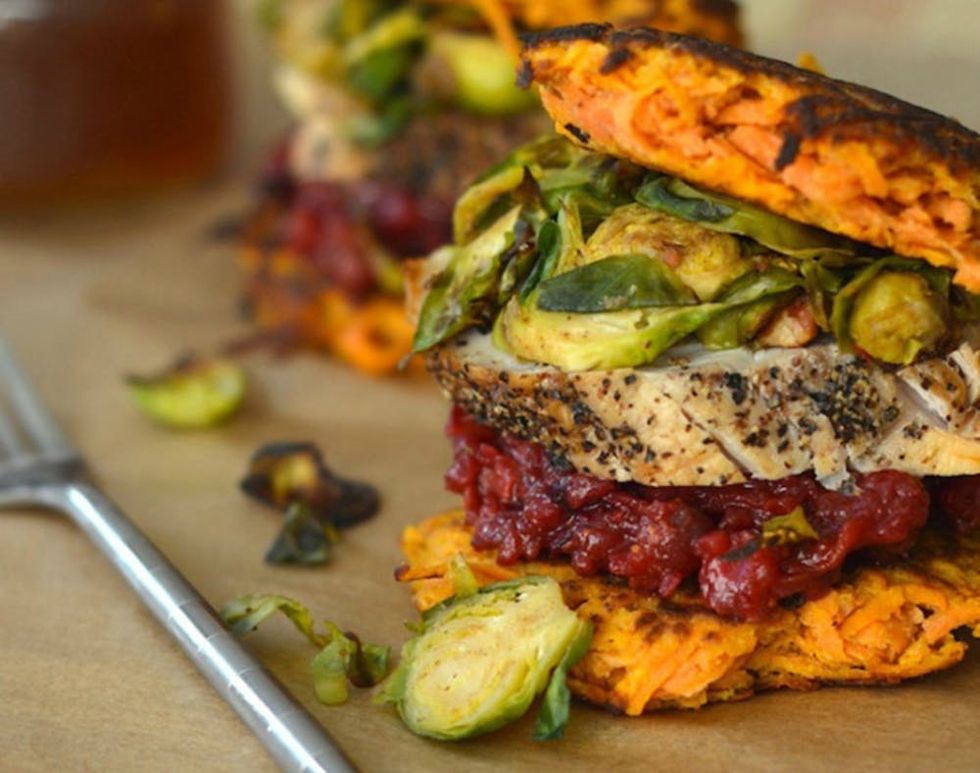 We're loving the festively layered look of these paleo-friendly "sandwiches" that use sweet potato "buns" in place of traditional bread. Even sans-stuffing, this sando might yield the ultimate Thanksgiving bite. (via Stupid Easy Paleo)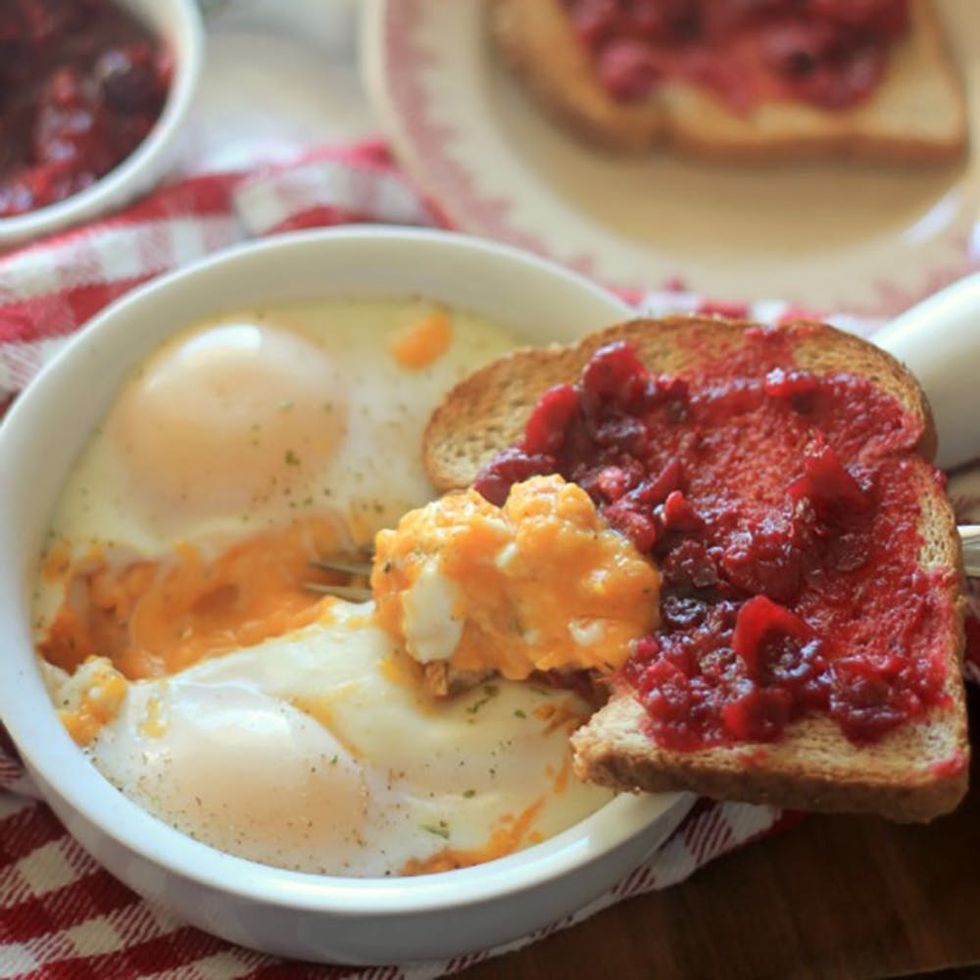 You won't care that you woke up to a sink full of dirties with this bowl of sweet potato and bacon mash on the table, especially with two sunny side ups on top! Be sure to dunk a crunchy piece of cranberry sauced-toast into the savory mixture. (via Baker Bettie)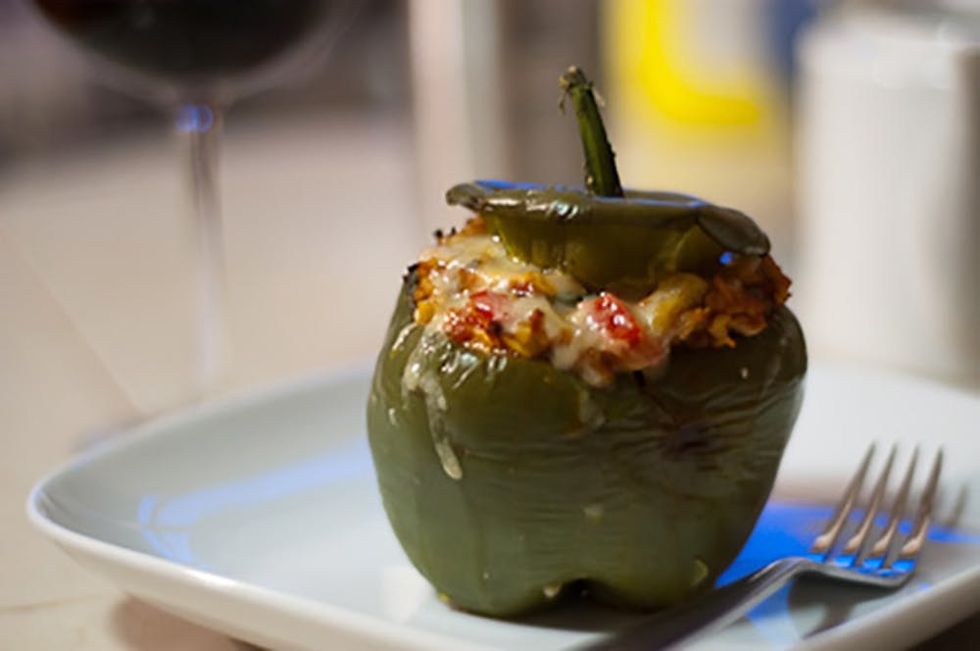 Turkey gets to take it's turn as stuffing in this Thanksgiving leftovers recipe. Large green peppers—or even poblanos—house a mix of shredded turkey, rice, and oozing sharp cheddar cheese. (via Daily Unadventures in Cooking)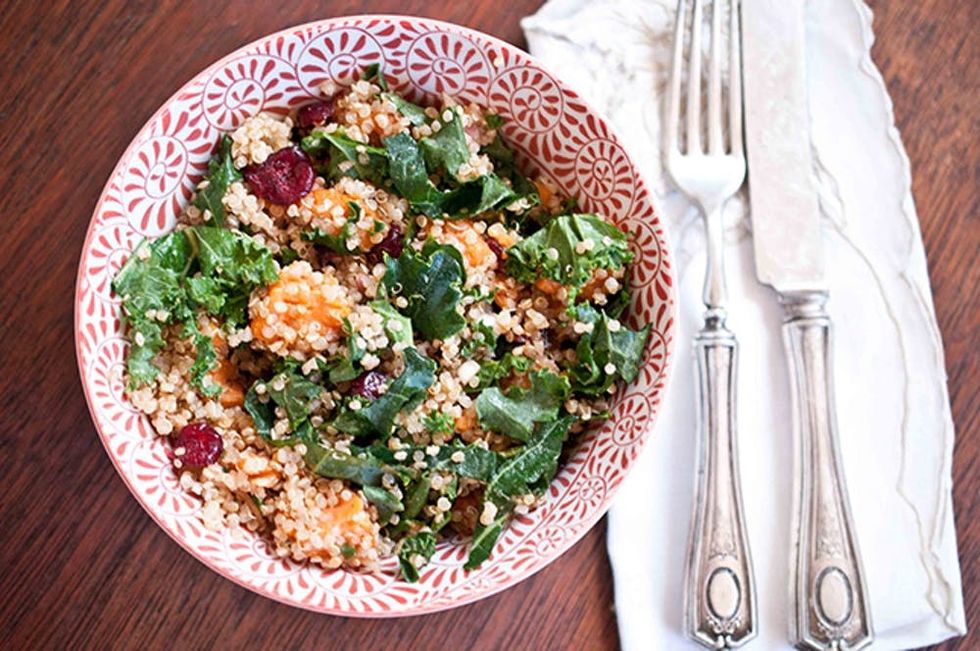 Looking to detox after the big feast? Then try this sweet potato quinoa salad. Chopped kale, dried cranberries, and minced sage make this salad taste super fresh. (via Domestic Fits)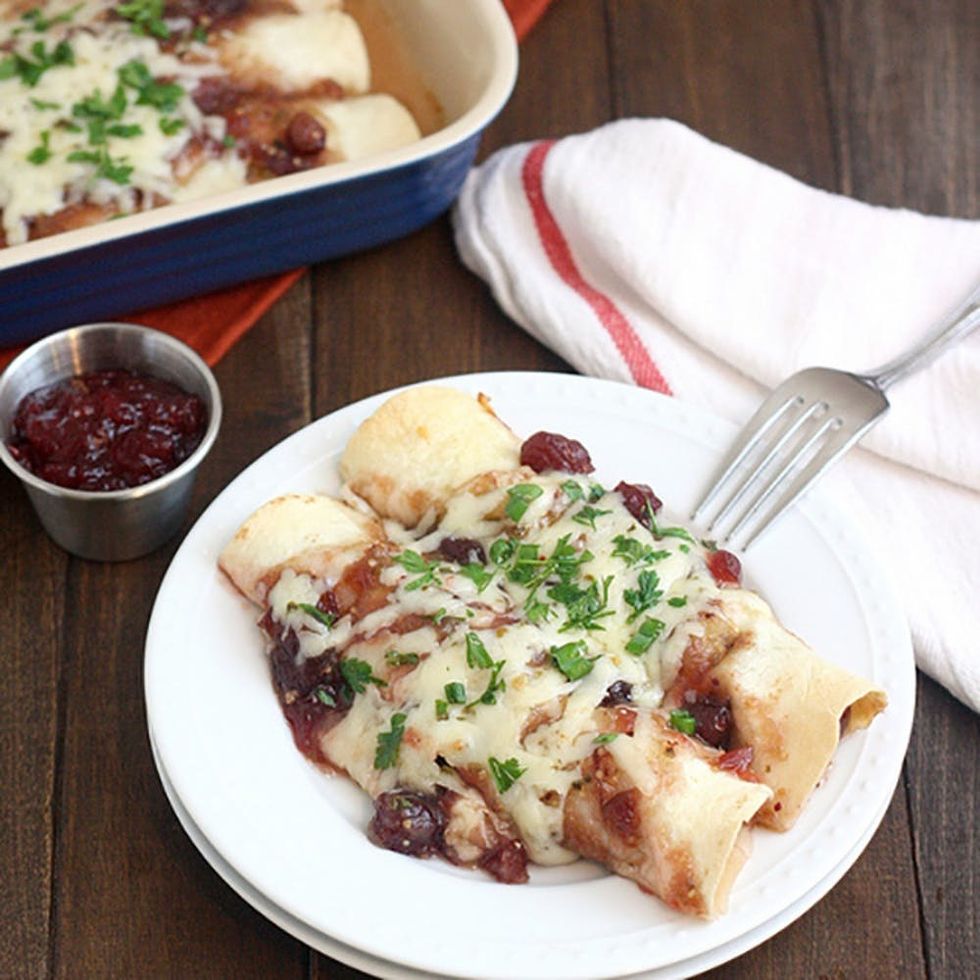 Let's talk about how cranchiladas is the best name ever to describe Thanksgiving leftover-filled enchiladas. Then we'll get into how this Mexican-inspired dish looks like the most satisfying dinner ever, whether it's the day after Thanksgiving or not. (via Tracey's Culinary Adventures)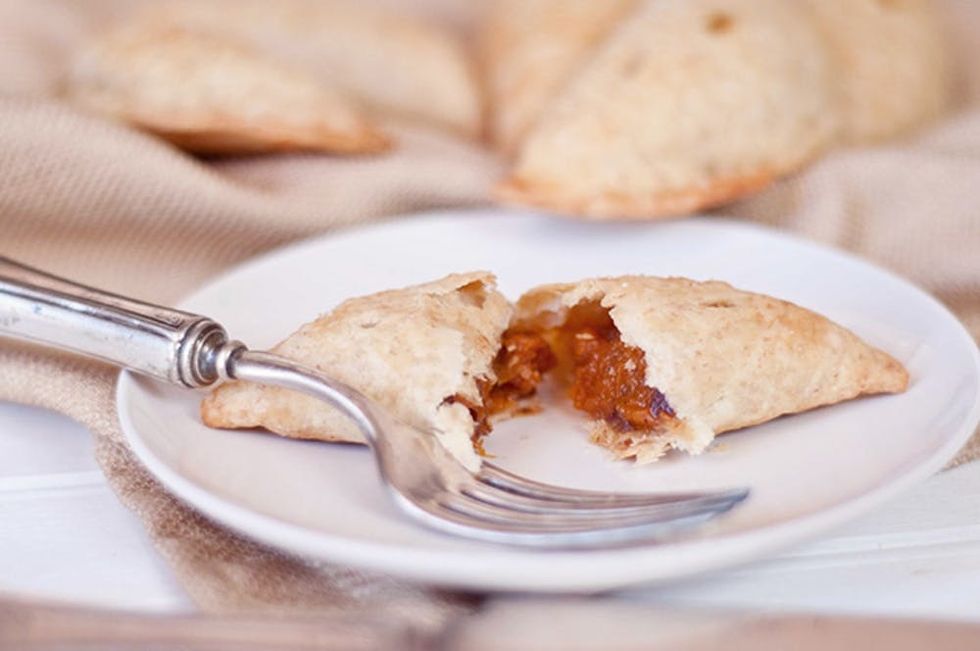 Who knew Latin food would be so compatible with Thanksgiving leftovers? These candied yam empanadas could go super sweet or savory depending on whether you top it with freshly whipped cream or a spicy salsa verde. (via Domestic Fits)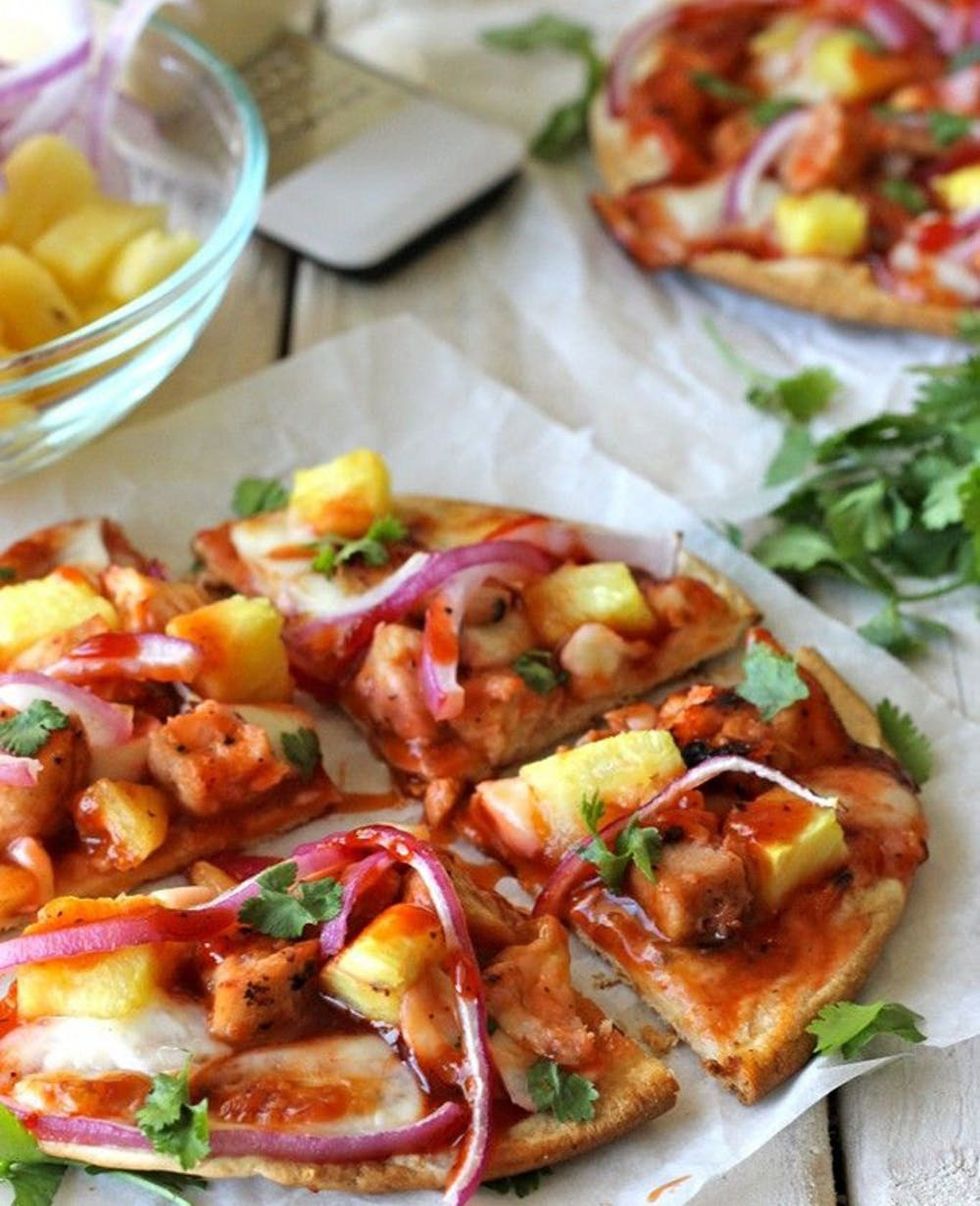 We love that some creative soul created this totally crave-worthy Hawaiian BBQ flatbread (read: pizza) with leftover turkey. Genius move! (via Damn Delicious)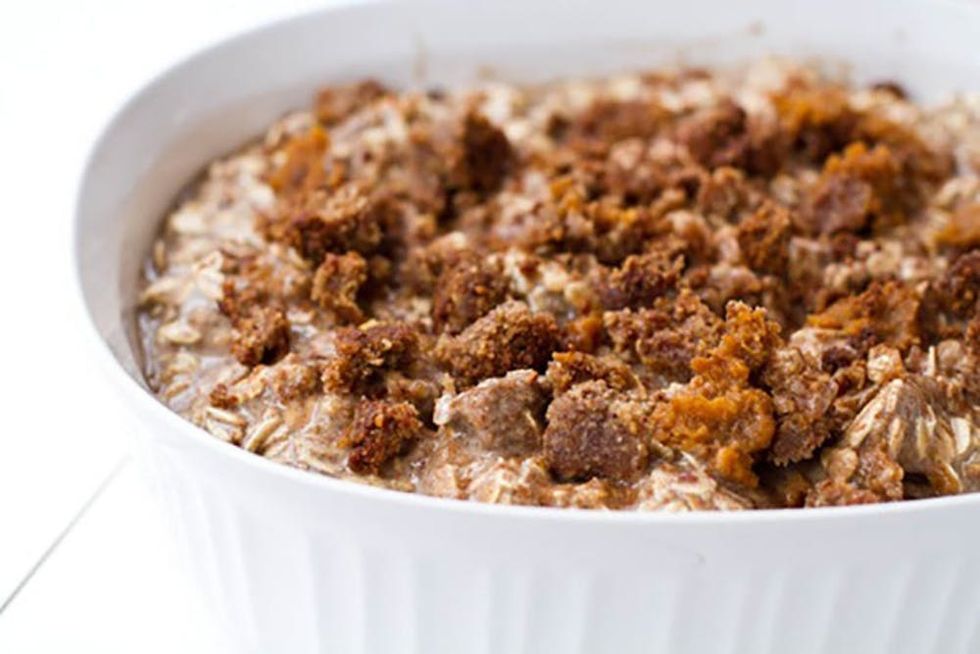 Amp up your average oatmeal with chunks of pumpkin pie. But that simple addition isn't even the best part: bake the mix for 30 minutes until it's bubbling and golden brown. (via Oh She Grows)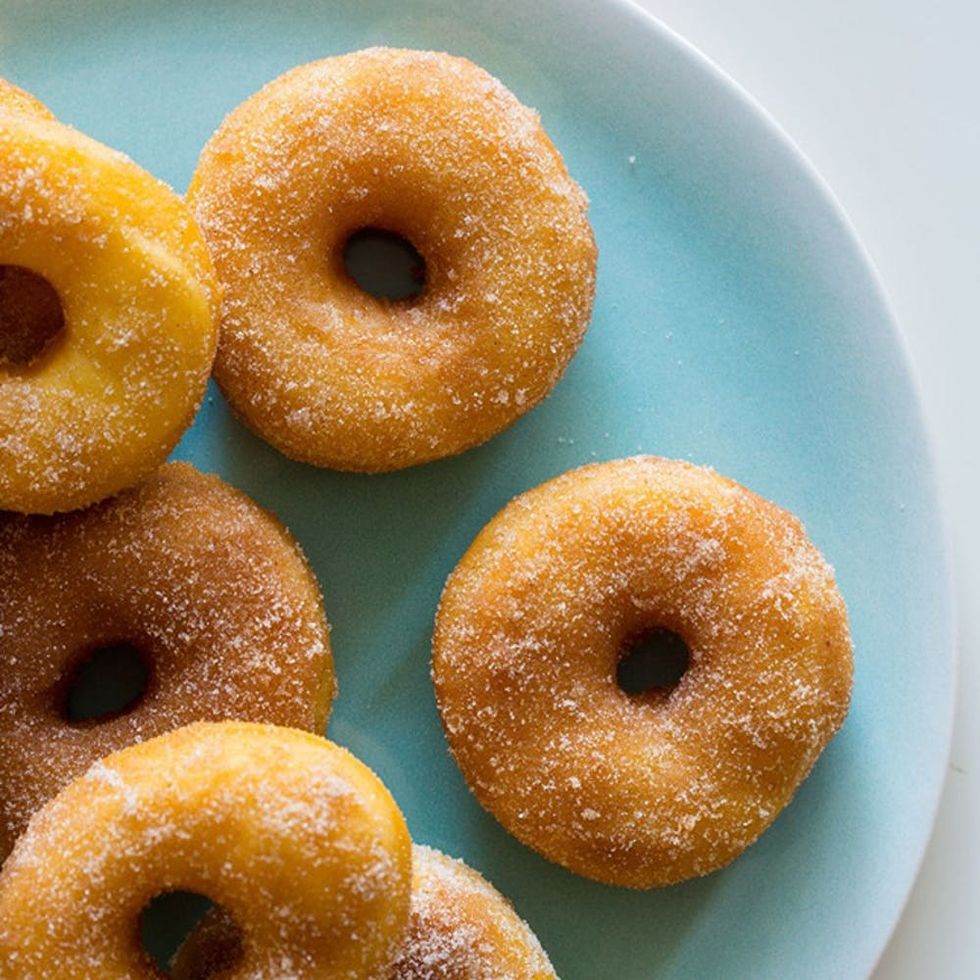 This sweet spud-donut hybrid (spudnuts…get it?) are the most delectable Thanksgiving leftovers recipe we've seen. You can dunk these delicacies in whatever you like, from a dusting of cinnamon-sugar to a rich and gooey maple glaze. (via Spoon Fork Bacon)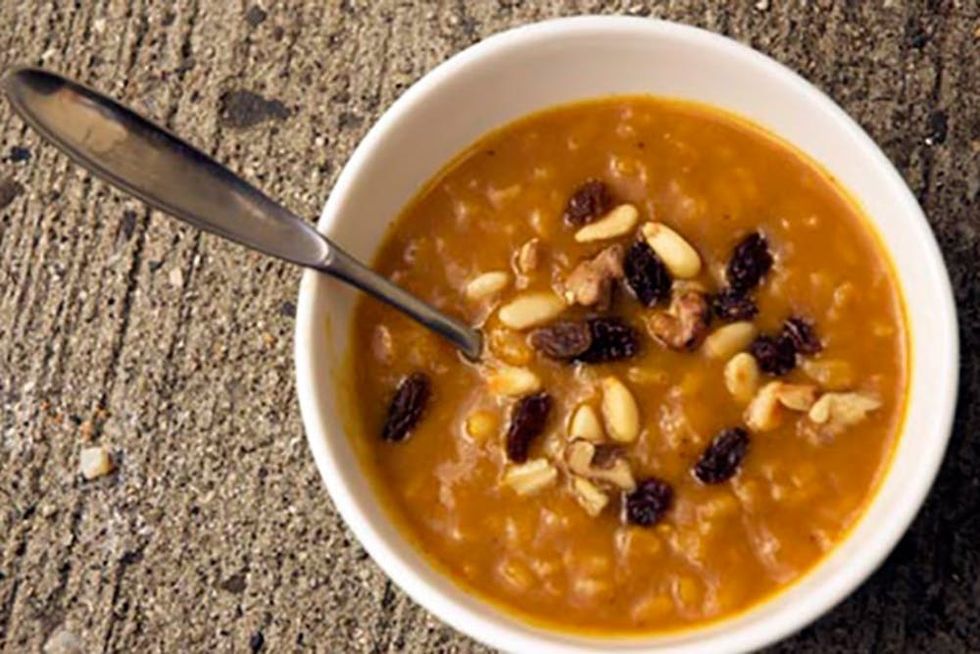 Here's another delicious way to use up leftover pumpkin pie ingredients after Thanksgiving dinner is done. Stir the orange puree into a mix of brown rice, rice milk, maple syrup, and fall spices to make this creamy breakfast treat. (via Art & Lemons)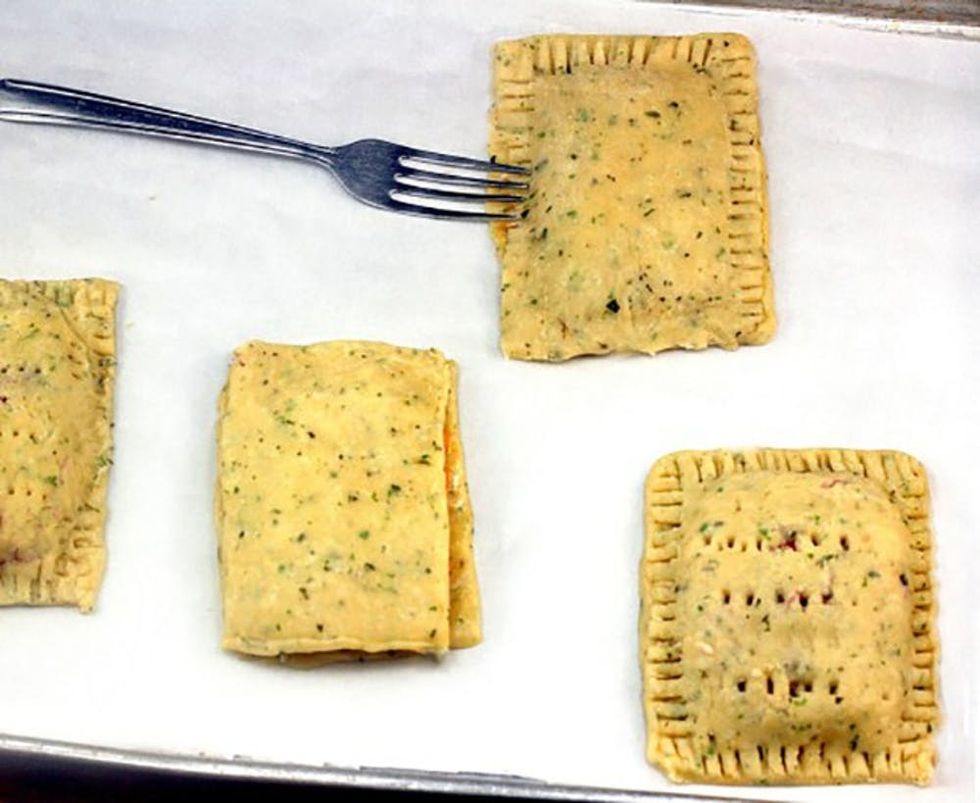 Okay, this is the one time we'll allow you to throw everything and the kitchen sink from Thanksgiving into one compact dish. 'Casue you can never go wrong with homemade pop tarts! (via Parsley, Sage & Sweet)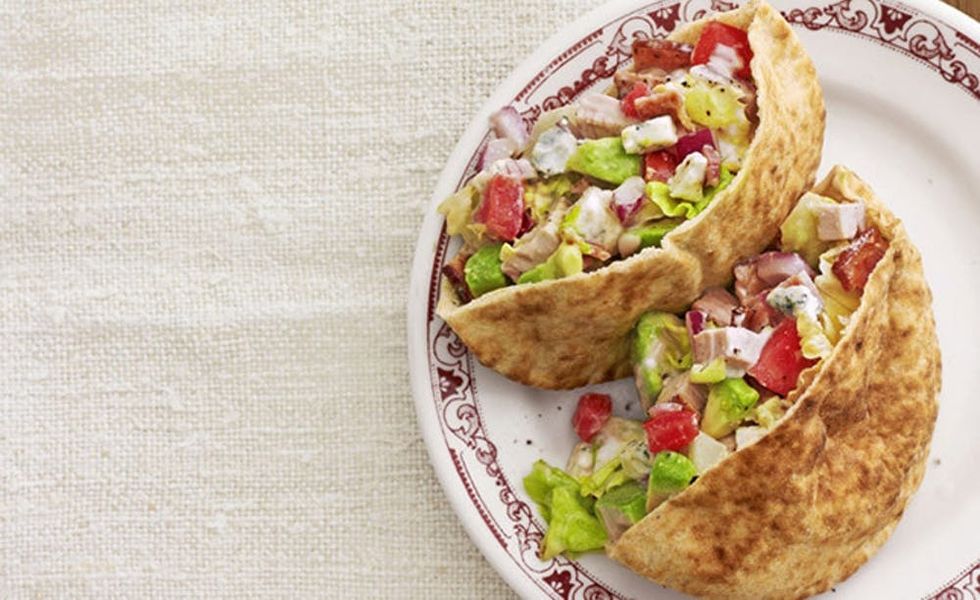 Let leftover turkey take chicken's place in this cobb salad pita pocket. This classic concoction would make the most satisfying lunch the day after Thanksgiving and beyond. (via Wayfair)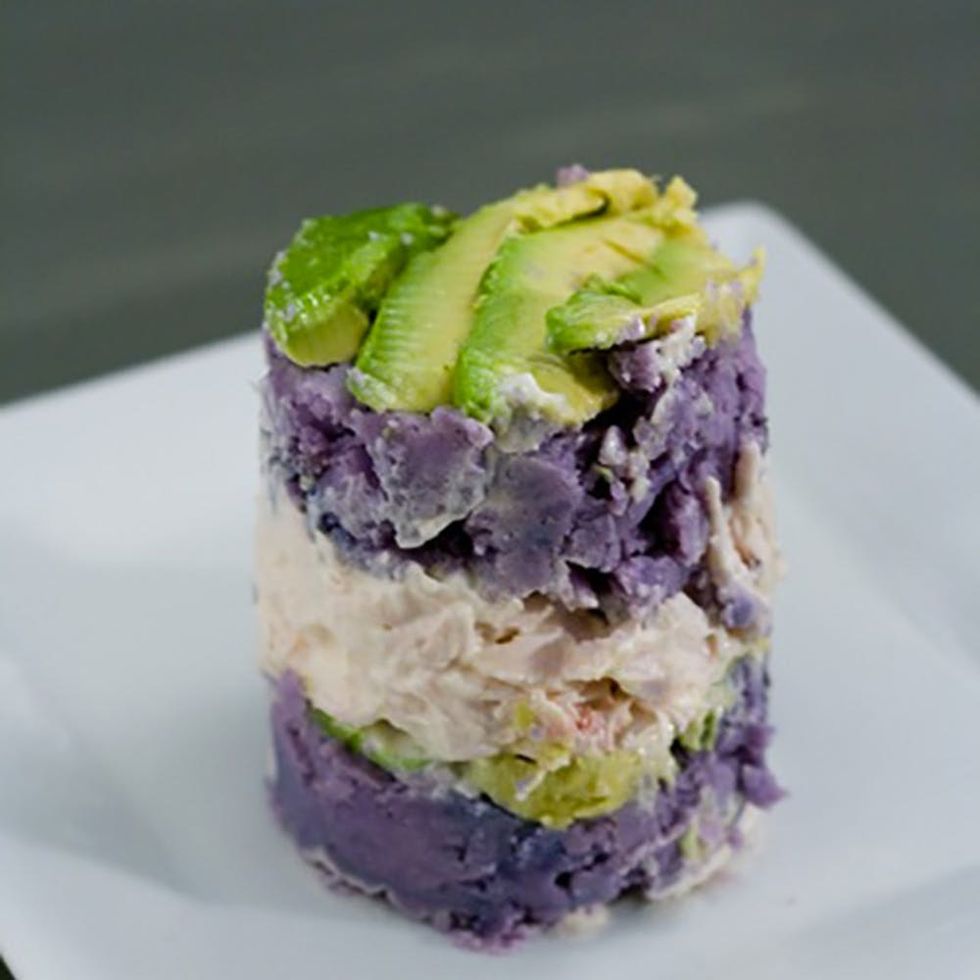 Did you ever think that leftover turkey and purple mashed potatoes could ever look this elegant? This lovely layered dish is made even more beautiful with the addition of green avocados. (via Savory Eats)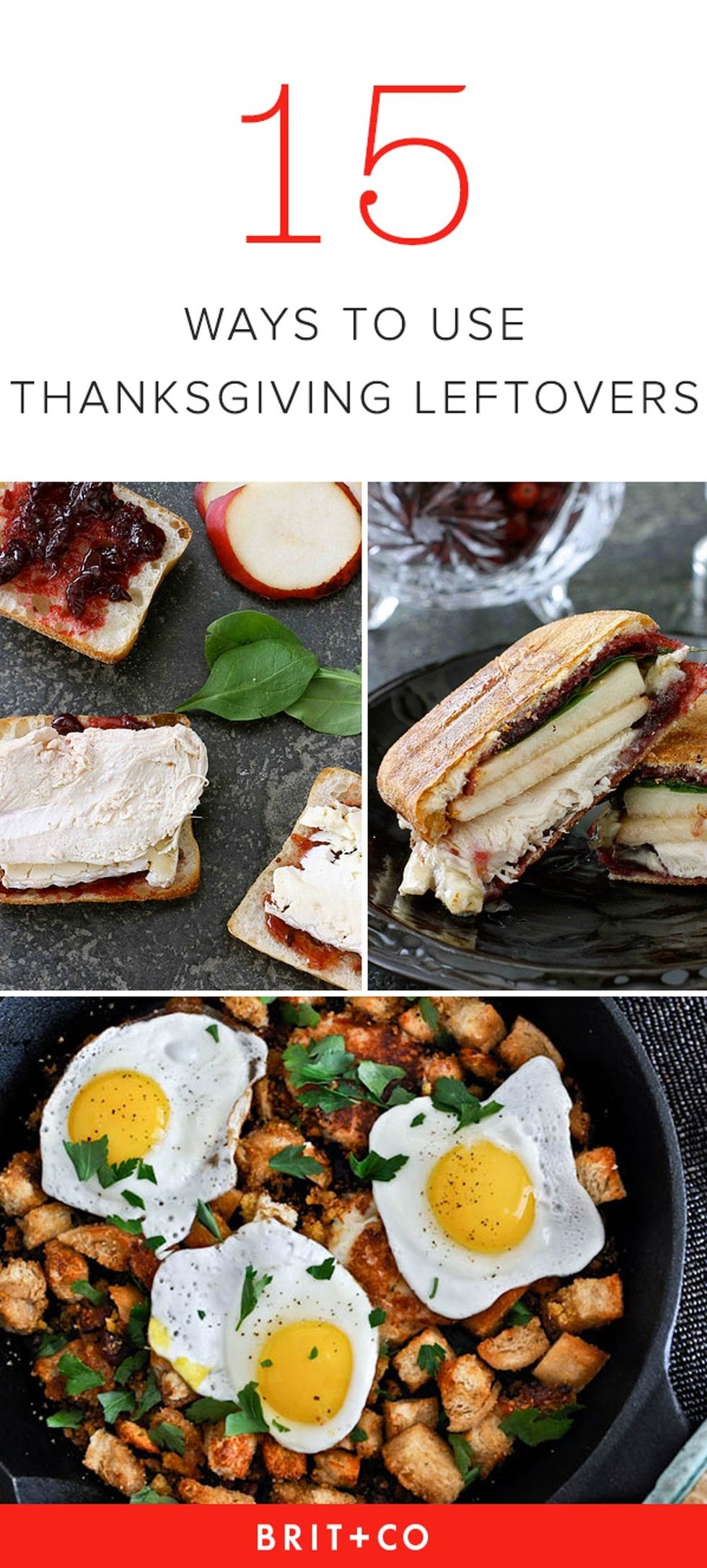 What kind of leftover creations are you planning on making this year? Any other inspiring dishes that we should know about? Tell us in the comments below!