6 Key Things to Do When Starting a Business With a Partner
Aug 03, 2017
Whether you're a new grad with a business degree or finally feel ready to turn your side hustle into an official business, going at it alone can feel scary and overwhelming. Even more, you might need a hand in areas where you're not a pro, like managing operations, money, or growth. In some cases, starting up with someone else can help solve these problems while giving you an added support system. Gabrey Means and Cassie Hughes, the founders and owners of wildly successful San Francisco-based agency Grow Marketing, told us why they believe working as a dynamic duo has made a powerful difference and helped them achieve all of their goals — together. Read on for the deets!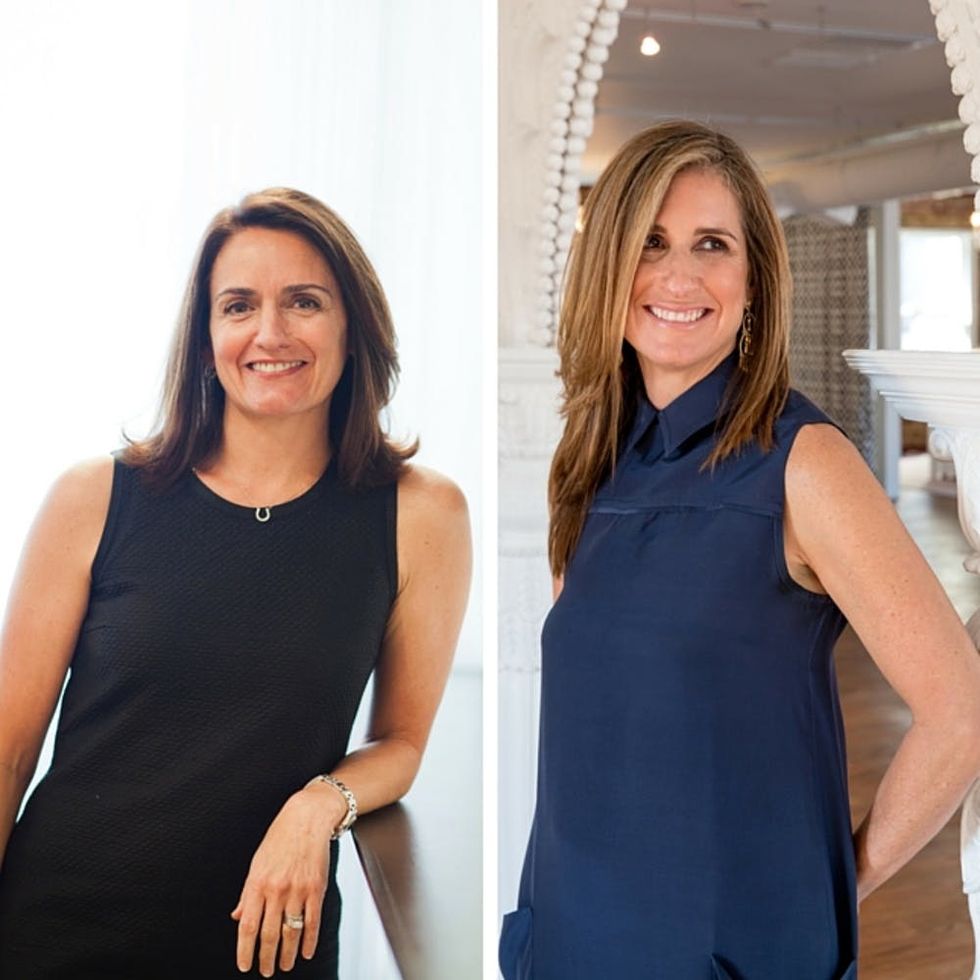 ---
Why You Should Consider a biz partner when you start up
You might be wondering whether it's better to fly solo or set up shop with someone else, so we asked Hughes and Means why starting and growing a business together works well. "Gabrey and I complement each other greatly because while our values, perseverance, and desires are identical, we approach things with different styles and energy," Hughes tells us. "Gabrey might be the perfect match for one client, while I'm a great fit for another — and being in business with the right person makes a bad day that much better," she explains. "You know you're not in it alone and that you have each other's backs." Means agrees. "I think it's having a strong support system," she shares. "Cassie and I champion each other. We push each other to be our best selves, and will serve as a voice of reason when needed." She notes that they also take turns being in the "worried chair" while being the first to tell the other one to take care of herself when they need to feel centered.
Having opposite strengths and personality traits can play a huge role too. When we asked about what the duo loves most when it comes to working together, Means was quick to cite her partner's differences and how they work for the business. "She is calm, and I am caliente. She is strategic and methodical, and I am more free-form. Our differences are what make us more powerful." Though she tells us they can also occasionally lead to friction, the energy that comes from different ways of thinking always leads them to their best ideas. We love it!
6 smart Tips for starting + growing a Business with Someone Else
1. Share the same values. "Gabrey and I are great partners because we deeply share similar work ethics and values — these are imperative for successful partnerships," Hughes dishes. "We believe in the importance of fostering strong partnerships with our employees and our clients and always have the intention to operate with the highest integrity." The values flow through the culture too. "My favorite part of what we've built is our company ethos," Hughes says. "When we set out to create an agency of our own, we wanted to foster an environment that felt supportive, yet aspirational — a place that inspired every team member to continue to learn, grow, and challenge themselves on their own trajectory without any of the soul-crushing politics that unfortunately come with a lot of corporate environments. Today, our halls are filled with creative, hardworking souls who support each other the way Gabrey and I do, and they excel at what they do because doing their best is just part of their personal DNA."
2. Have regular check-ins. Hughes explains that planned check-ins have been key to keeping on track and growing a business together over the last 15 years. "Spend time away from the office talking and dreaming so you understand what's important to each of you; continue to have those conversations as the business grows and changes in tandem with your lives," she advises. "Keep the conversation going — the business needs it."
3. Be intentional. We've learned that living intentionally is key to creating a happy life, but it's critical to doing business (especially with a partner) too. "First and foremost, set clear intentions for yourself, your partnership, and the company you hope to build," Hughes says. "You both need to know what you want to make it happen." To put your intentions into practice, Hughes suggests writing them down, looking at them often, and believing it will happen. "Know what you want your next North Star to be and worry less." She tells us to be careful what you wish for because it just might happen!
4. Practice transparency. Means is quick to remind us that any biz partnership is a living, breathing relationship and that honesty is key for keeping it healthy. "To have a successful partnership, you need to talk about it — ALL of it. If you disagree on something, address it right away. If your personal goals shift, talk about it." Wise words.
5. Have respect for each other. "Cassie and I were not friends before we started Grow; we were rivals who became friends," Means reveals. "But we always had a huge amount of respect for each other's work." She says that she has plenty of friends she adores but would never go into business with. "It's not about just liking someone; it's also about knowing you share the same work ethic and standards. You should challenge each other to up your game."
6. Know when it's okay to say no. Instinct rules when it comes to starting and growing a successful business. "Trust your instincts and only say 'yes' to the projects and clients that feel good — and don't be afraid to turn down projects that aren't a fit or true to your values," Means smartly advises. She suggests a "sniff test," telling us "if a client or project smells like a rotten egg, chances are it probably is. Trust your gut, and when you say 'no,' feel confident that something better is coming down the pipe."
Have you gone into business with someone else? Do you have questions about finding the right biz partner? Tweet us about your experience or share your questions @BritandCo!
(Photo via Grow Marketing)
Krista Gray
Krista Gray is a web producer and freelance writer who lives in San Francisco. When she's not working with clients through her company GoldSquare, she loves reading, traveling, and learning new things.
Work
Still haven't taken up that new creative skills you swore you'd learn this year? Or ready to take your design skills to the next level? Let's say so long to the weirdest year ever by checking those big learn-something-new goals off our perpetual to-do lists.
We've teamed up with Clorox to give you the gift of unlimited creativity now through the end of the year. Once you sign up, you can take as many of our 120+ classes as you want for FREE for one whole month!
Here's how it works:

Head to brit.co/learn and sign up for the "All Access Pass."
Use the code "CLOROXCARES" at checkout to redeem your free month of classes.
You will be automagically signed up for Clorox's email list once you redeem your free all access pass. (It's the #1 Choice for Disinfection!)
Your pass lasts one month from when you checkout. This means you have unlimited access to all the classes during that month.
This offer is valid now through December 27, 2020.
Browse our catalog to find the right class for you, tell a friend and take the class together over Zoom, or organize a 'cocktails + crafts' night with a friend in your bubble so you can learn something new together.
What are you waiting for? Time to start learning all the things!

Thanks to Clorox for making this happen! When it counts, trust Clorox.
Lifestyle