These Thoughtful Jewelry Ideas Are Guaranteed to Impress
Mar 25, 2017
Spring bridal showers, upcoming graduations, Mother's Day, and our personal favorite: "just because." Are we sensing a theme here? Take the indecision out of uncovering that perfect gift by seeking out something you know your BFF/sister/mom will love and cherish for years to come. While shopping for clothing can prove to be challenging (to say the least), a keepsake necklace or a pair of dainty studs will never steer you wrong. Keep on scrolling for 11 thoughtful jewelry ideas that are guaranteed to impress the lucky ladies in your life. We've even included a slew of Brit x Target DIY kits in case you wanted to get crafty (read: You do).
---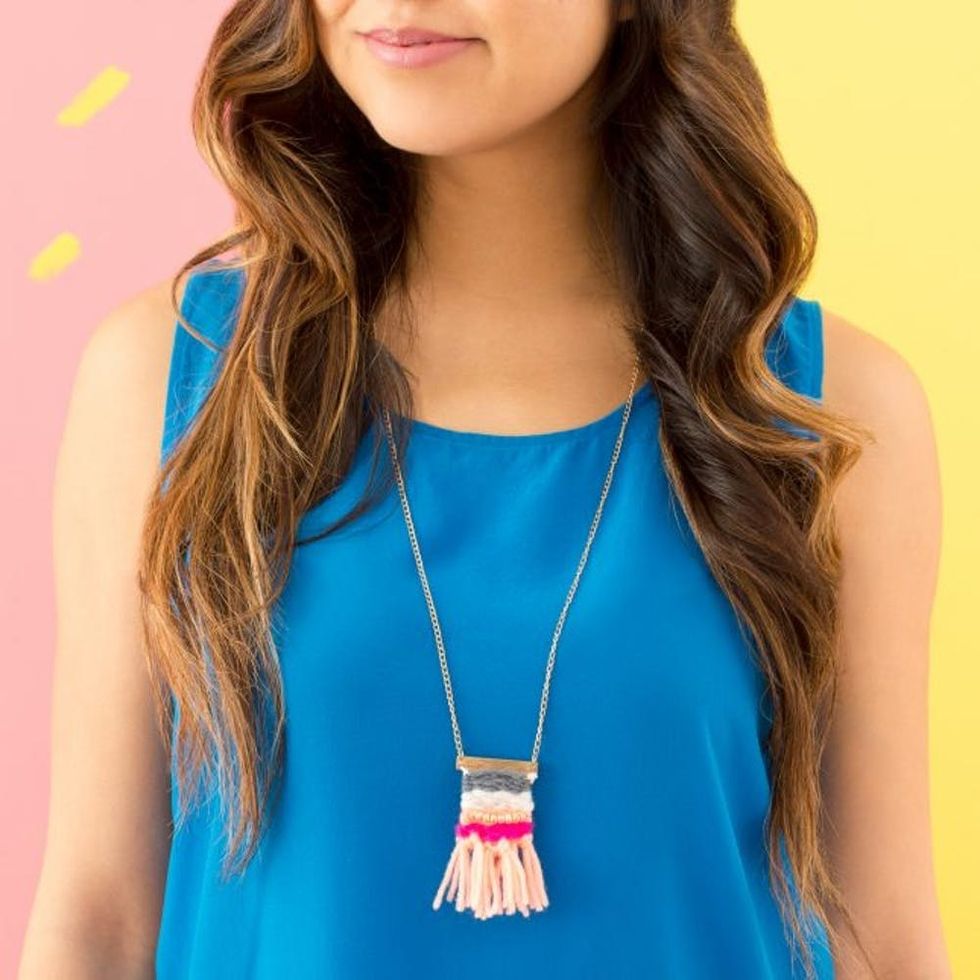 1. Brit x Target Weave a Necklace Kit ($25): Um, who wouldn't appreciate a homemade mini tapestry necklace knit? Not only is it the ultimate statement piece for spring (hello, festival season!), but there's a 100 percent chance she'll reach for it every. Single. Day. This Brit x Target kit contains everything you'll need (think: a mini loom, gold seed beads, and acrylic yarn) to make your vision a reality.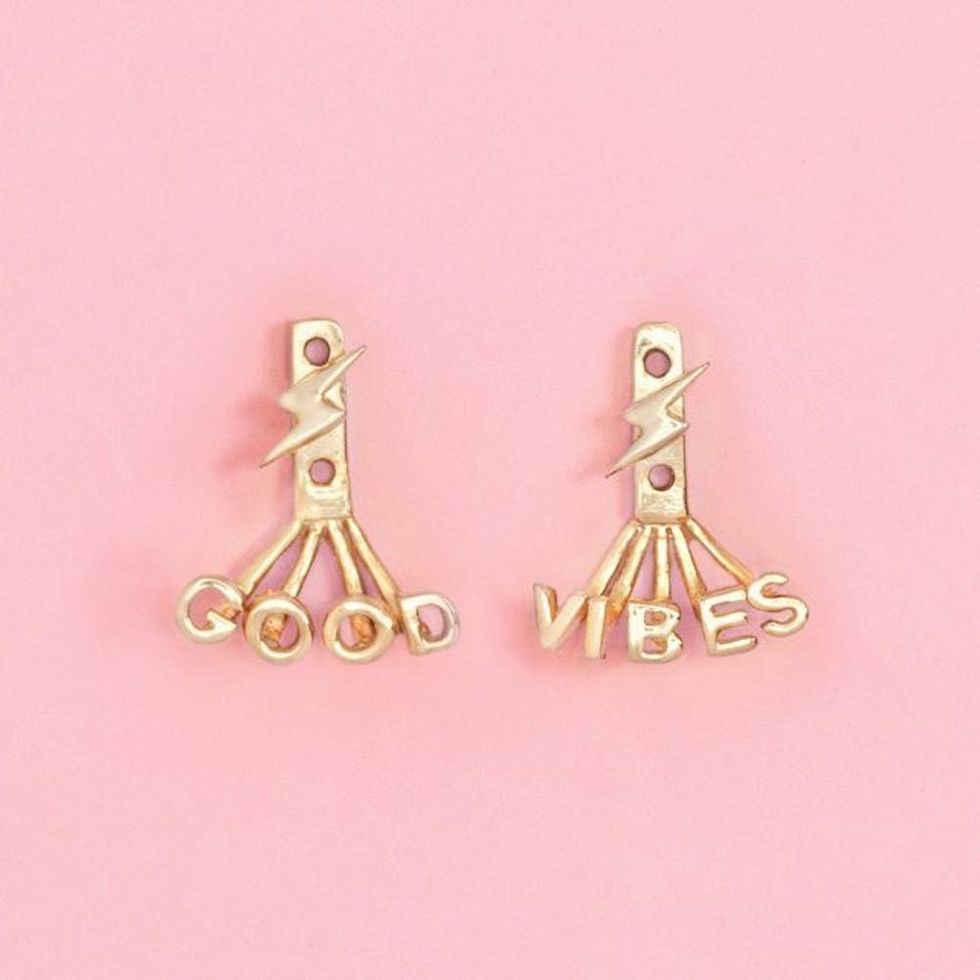 2. Ban.do x Bing Bang Good Vibes Ear Jacket ($70): For the boss babe who's moving up the corporate ladder (kicking butt and taking names!), we recommend this "good vibes" lightning bolt ear jacket. She'll rock 'em to the boardroom when she's feeling extra fierce and style 'em for the streets with an off-duty waxed field jacket.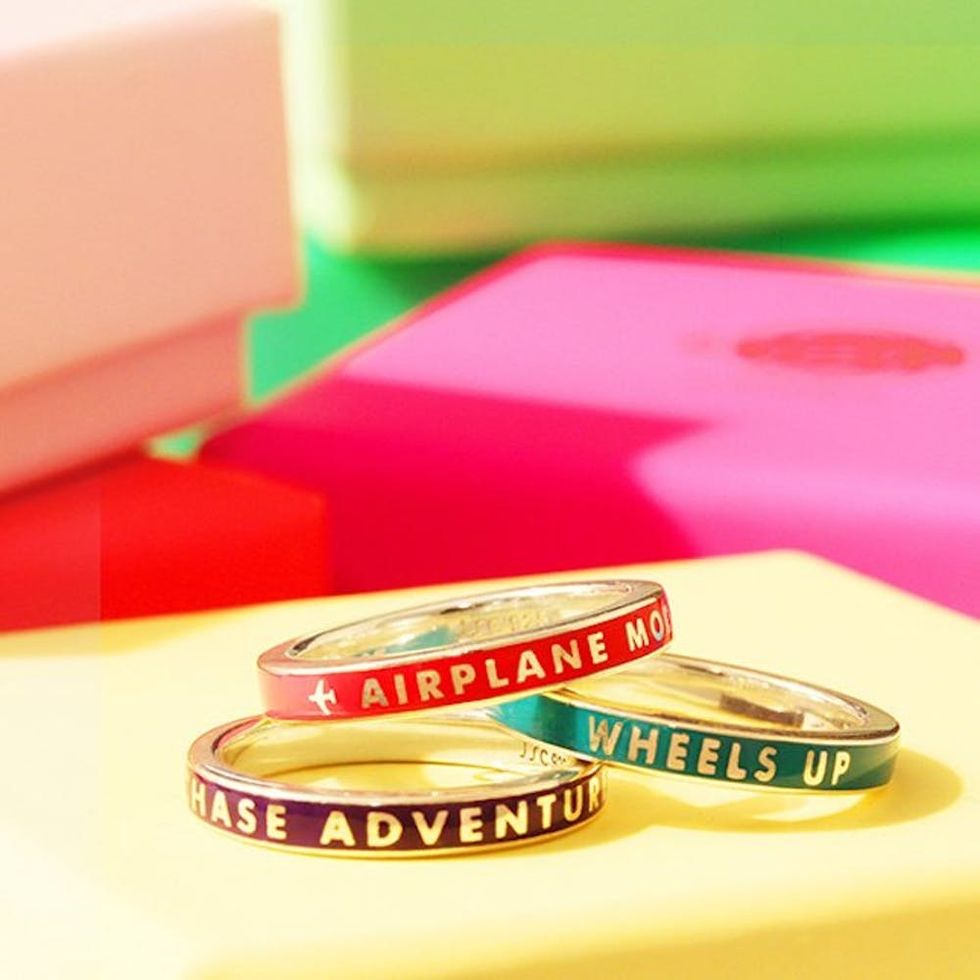 3. Jet Set Candy Flying Colors Stackable Rings ($98): Cheers to new beginnings and taking the road less traveled! Celebrate any upcoming graduates, dreamers, and/or thrill-seekers with one of these stackable rings that will inspire a sense of adventure. With playful catchphrases like "not all those who wander are lost" and "wanderlust," how could you go wrong?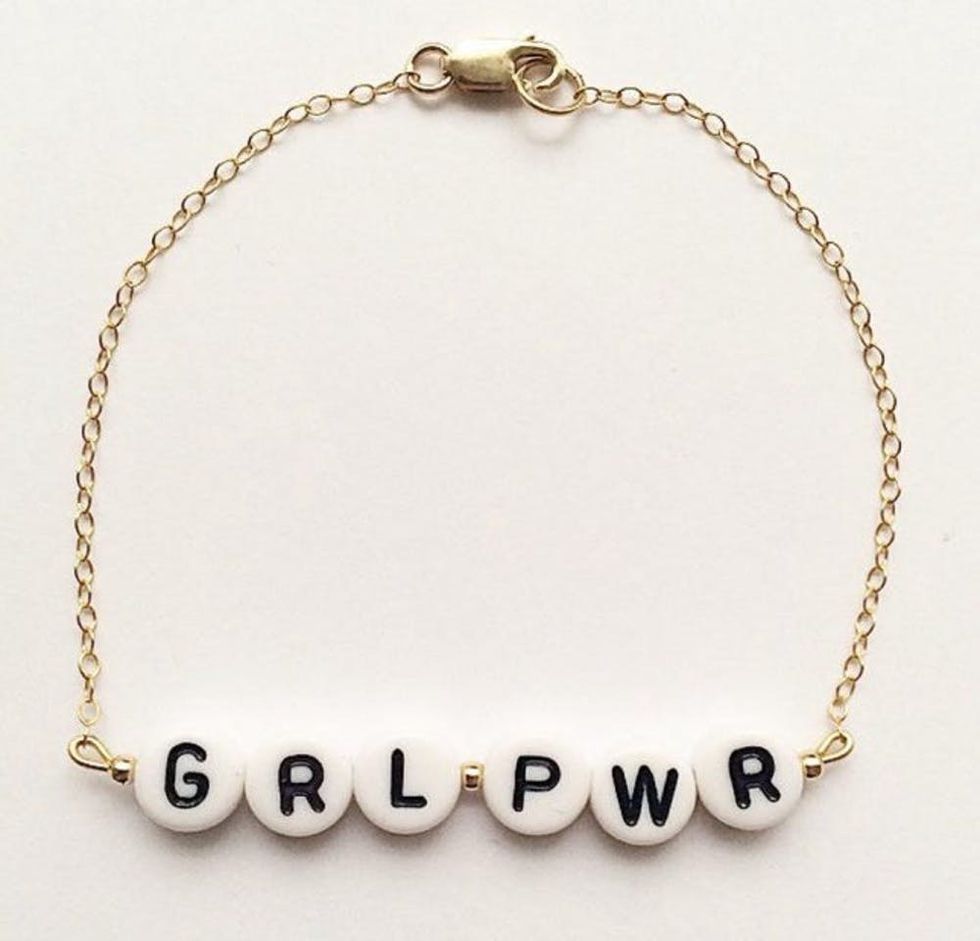 4. Ryan Porter Custom Message Gold or Silver Chain Bracelet ($44): So. Much. GRLPWR. This customizable alphabet letter message bracelet was practically made for your neighborhood #girlgang. Self-proclaimed '90s babes — we've found your match.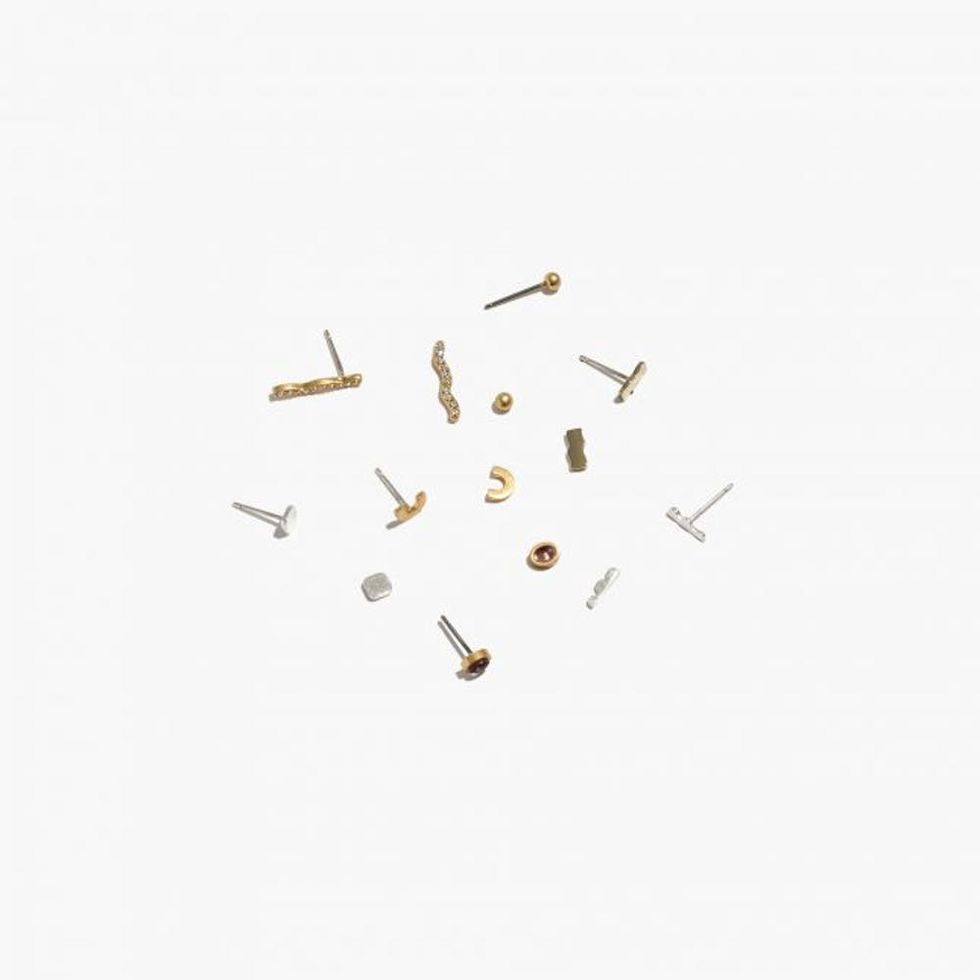 5. Madewell 7-Day Stud Earring Set ($48): This seven-day mixed metals stud set is perfect for birthdays that seemingly pop up out of nowhere. They can be mixed and matched or worn in pairs for a game-changing look — AKA they're a shoo-in for so-called "picky" giftees.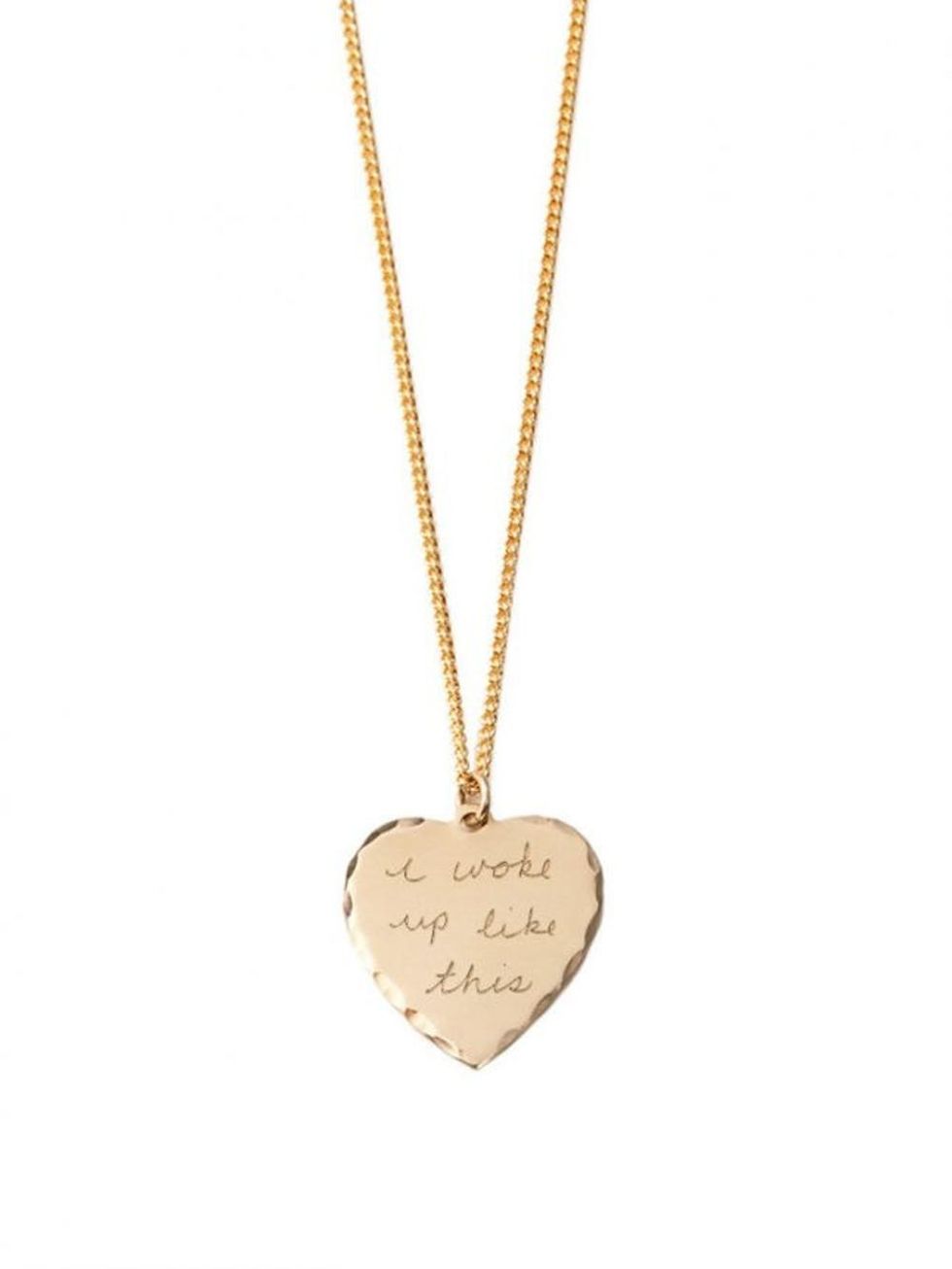 6. IGWT Sweet Nothing Necklace Brass I Woke Up Like This ($40):Obsessed would be an understatement. This engraved and hammered brass heart necklace will serve as a simple reminder to wake up, slay, and accomplish BIG things. How could you say no to a little feminist appeal?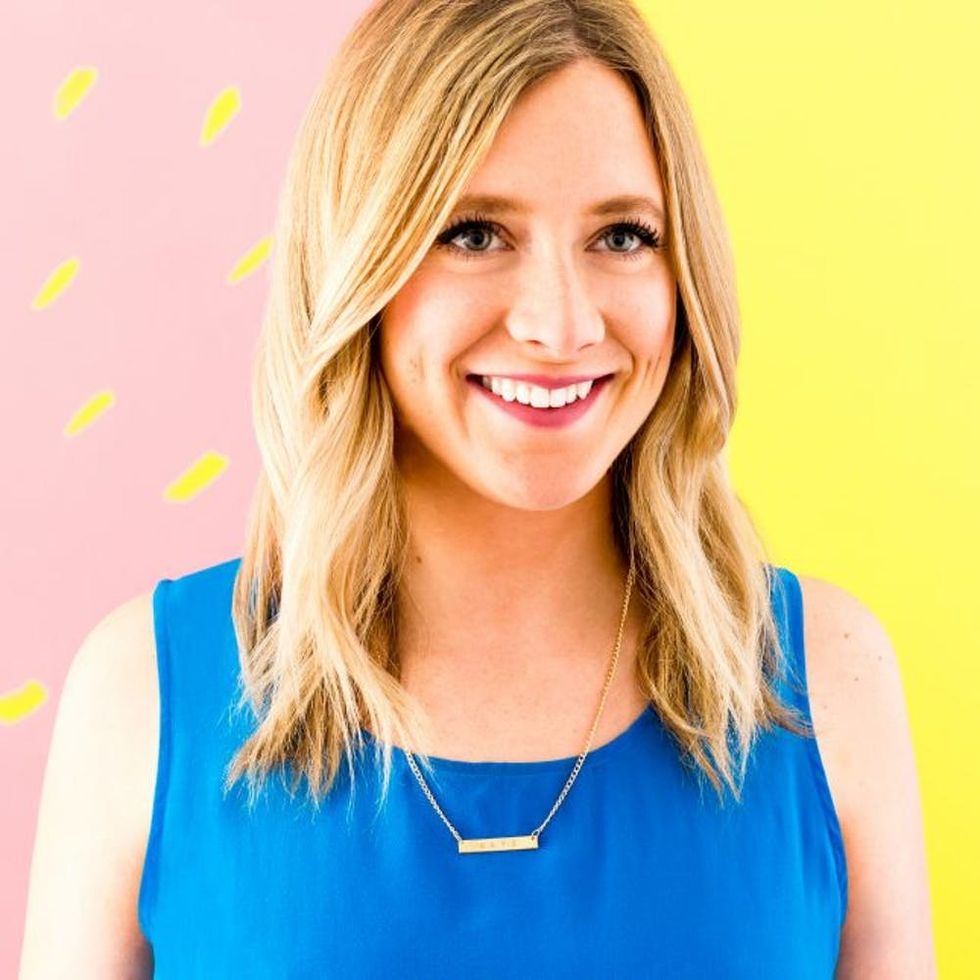 7. Brit x Target Metal Stamp a Necklace Kit ($25): Show your momma some love this Mother's Day (May 14 — mark your calendars!) with this Brit x Target metal stamp necklace kit that makes two gold pendants. Create the necklaces ahead of time or turn it into an epic mother-daughter crafting day. Metal alphabet stamps and tools are included to personalize your design with cheeky phrases, initials, you name it.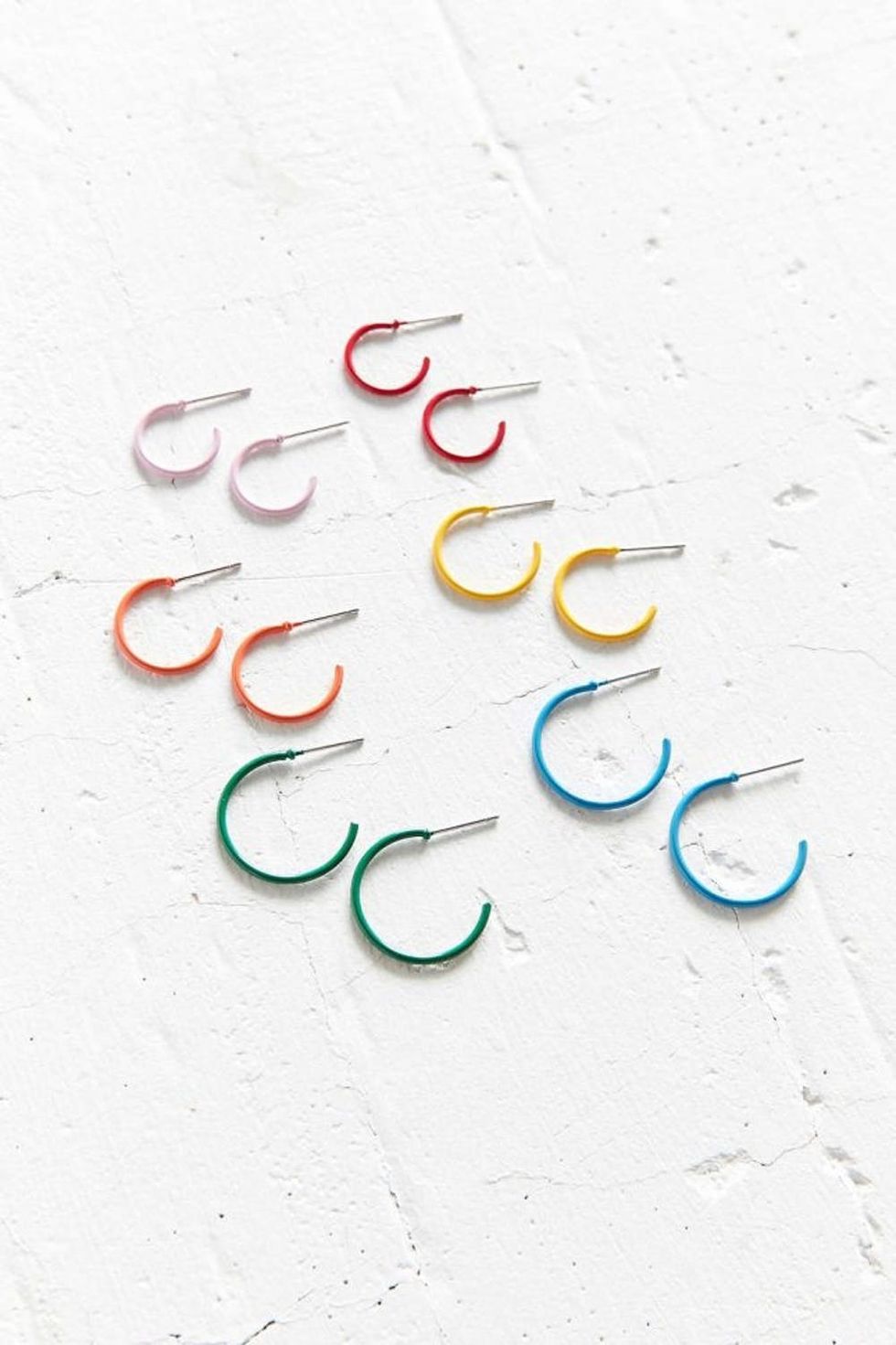 8. Urban Outfitters Rainbow Hoop Earring Set ($24): For the hip younger sister (or style chameleon in your life) who changes up her hair more times than the flavor of the week, feast your eyes upon this set of retro rainbow hoops. Seriously rad is right.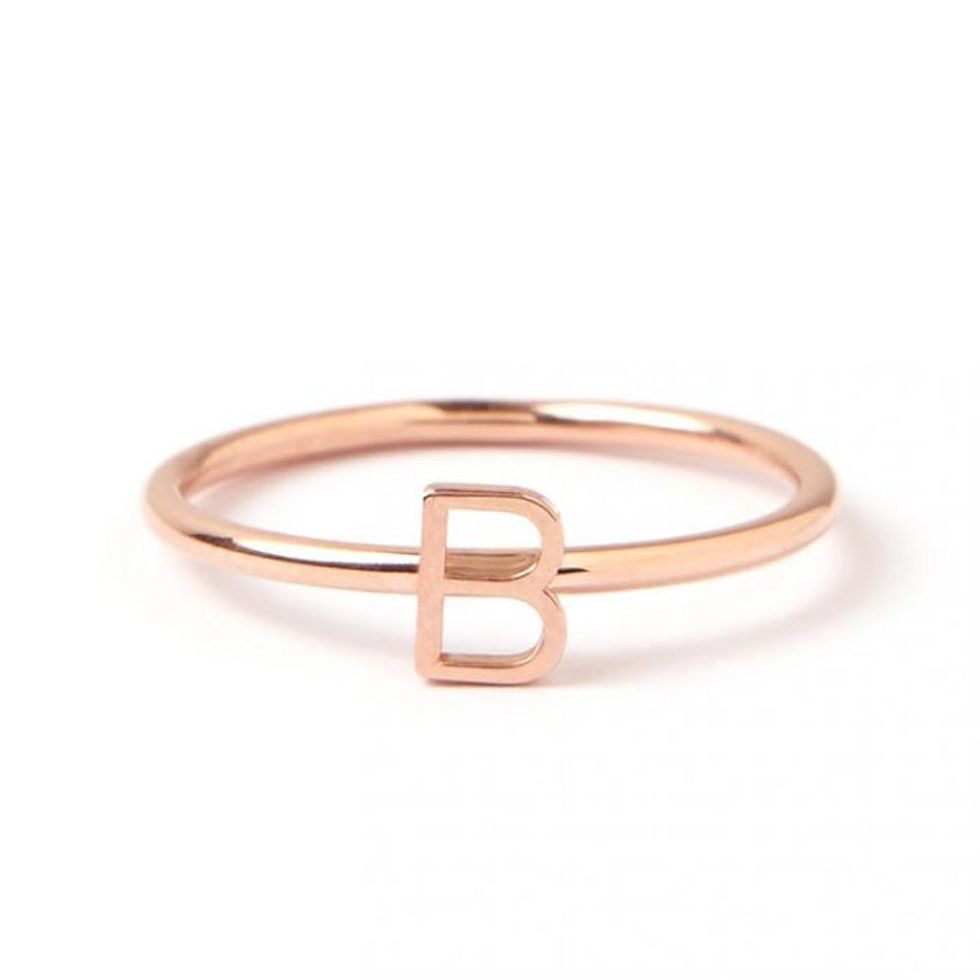 9. Maya Brenner 14K Gold Letter Ring ($220): Maybe she's not into flashy statement pieces or perhaps she's a traditionalist at heart. Take the less is more approach with this delicate 14K gold letter ring that can be worn alone or stacked with other finger jewels.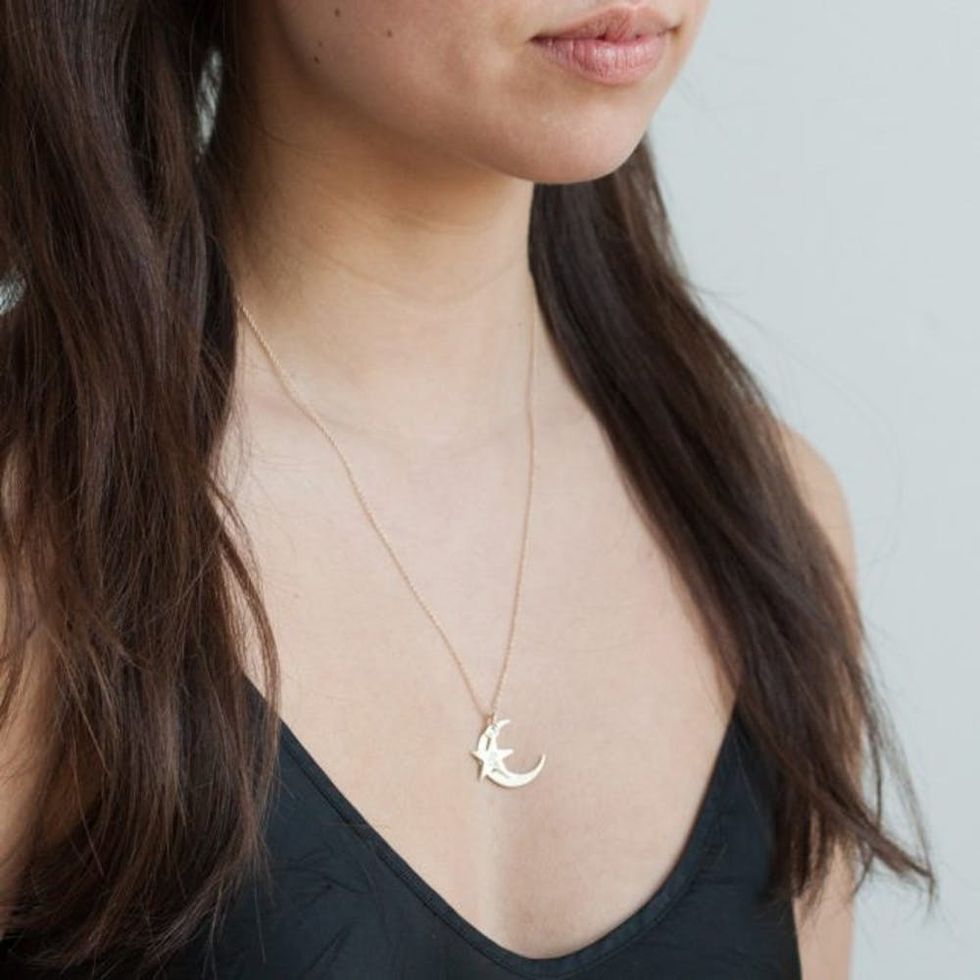 10. Catbird You Are My Moon and Stars Stackable Necklace ($76+): We would expect nothing but the best for your partner in crime and all-around soul sista. Show your BFF you love her to the moon and back with this celestial-inspired mixed-metals stackable necklace featuring initialed star and moon charms.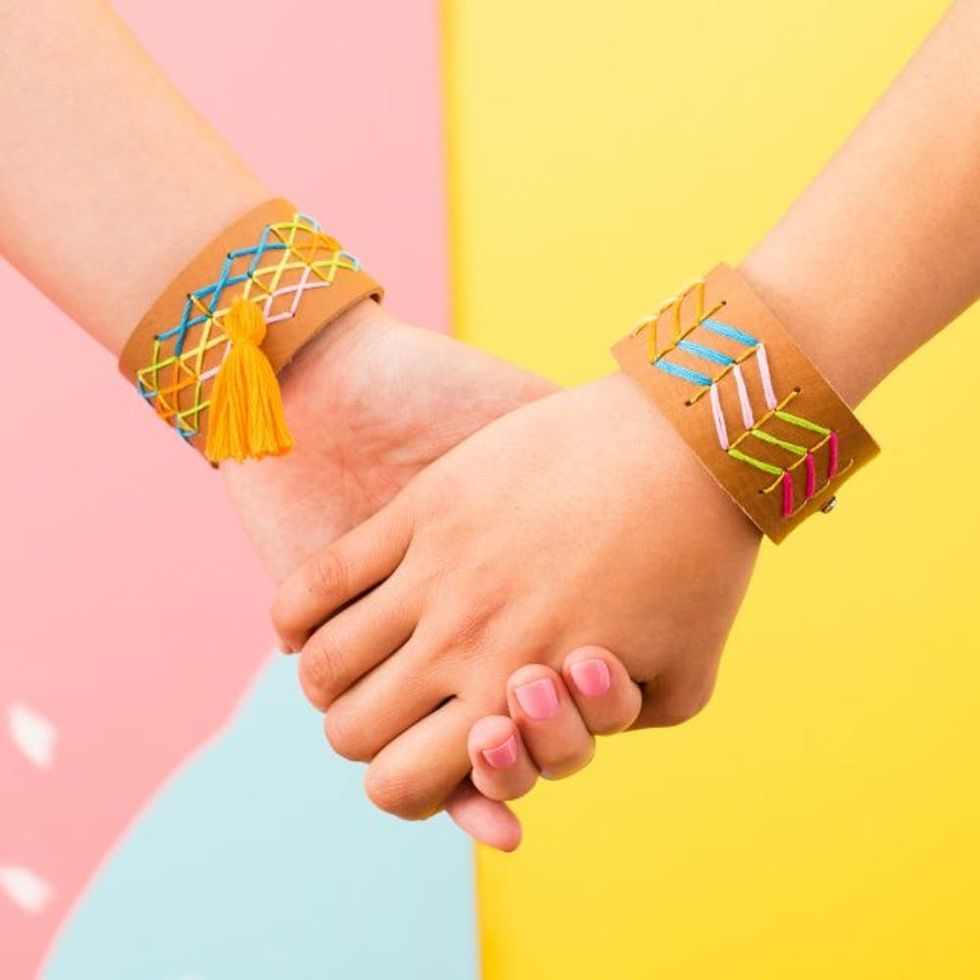 11. Brit x Target Embroider a Leather Cuff Kit ($20): We're calling it now: These DIY faux leather cuffs are the modern-day equivalent of those colorful braided friendship bracelets you and your bestie sported at summer camp. Use the bright thread and needle included within this Brit x Target kit to create matching embroidered bracelets for you and a pal.
Which of these thoughtful jewelry ideas will you be gifting for a friend (or yourself)? Follow us on Pinterest for more upcoming style inspo!
Brit + Co may at times use affiliate links to promote products sold by others, but always offers genuine editorial recommendations.